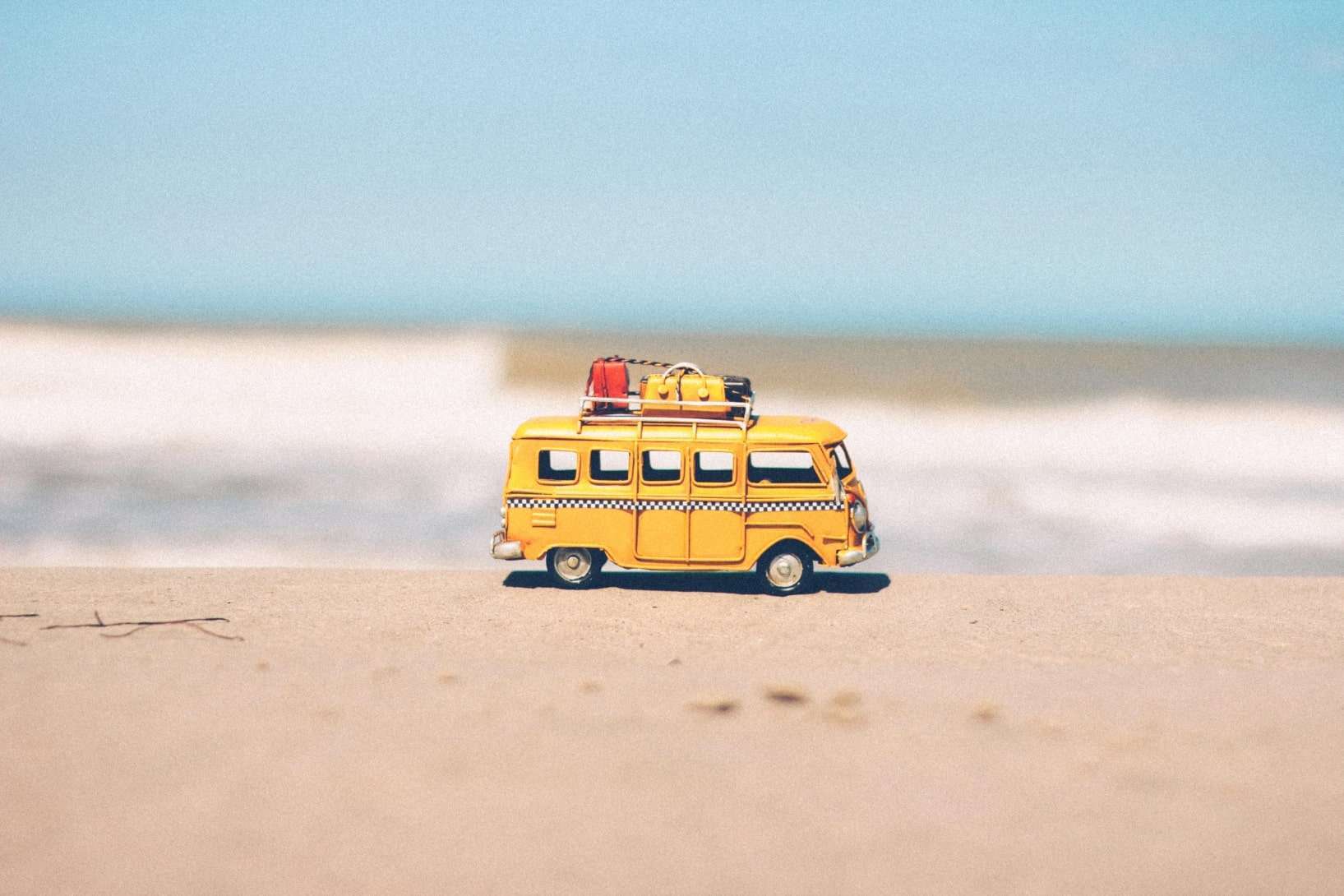 Traveling in an RV with a baby? Guidelines for happy holidays
Children are a blessing, and one huge aspect of traveling in an RV revolves around families and making lasting memories. However, traveling with babies presents us with a lot of challenges. Each person decides when their baby is ready to accompany them on an RV trip, but here are some guidelines about how to travel with a baby in an RV.
Traveling with a baby in an RV – is it safe?
Securing a baby when traveling in an RV is your first priority as a parent. If you're using a towable vehicle, then you won't need to change the car seat options. If you're traveling in a motorhome, then you'll need to put in car seats for your baby. Make sure the seat fits in the place you had in mind. It should NEVER be in front, due to safety reasons. Also, it should be firmly attached to the chassis, and not the interior of your RV.
Get rid of all those loose objects that could harm your child in case of a hard turn, brake, or an accident.
Baby proofing the RV
The greatest thing about traveling in an RV with a baby is that most RVs are already baby proofed. What do we mean, you might ask?
Well, a lot of drawers, cabinets, and cupboards are already designed to be secure while traveling, so it's harder to open them. Some of them even have security latches.
Of course, you should do a complete checkup of your RV and identify all the dangerous areas.
First things first, you have to find a safe place where your baby can sleep and explore, safely doing so. There are a lot of portable cribs which offer more than enough room for toddlers. If your baby started crawling or walking, a softer carpet will be of great help while the baby is exploring the RV. However, you need to block the areas in which you don't want your baby to go, such as the kitchen or the back room.
Sleeping arrangements
Sleeping with a baby is hard at home, not to mention while traveling in an RV. This is by far the hardest part of traveling with a baby in an RV.
We recommend a portable crib, pack-n-play, or foldable bassinet that will give your child enough room to play and sleep in.
Depending on the size of your RV, you will no doubt find a sleeping arrangement that works for you. The first few nights might be rough, but we know you'll soon find an arrangement that works for everyone, and your baby will start enjoying life on the open road.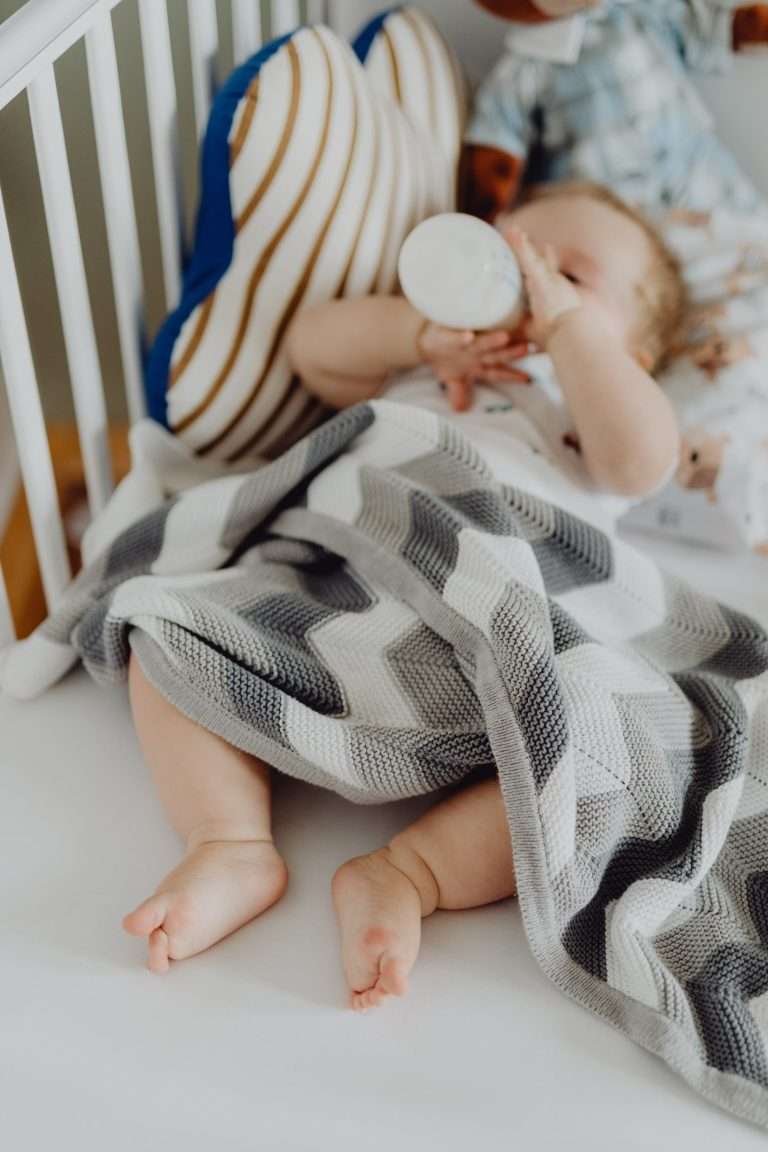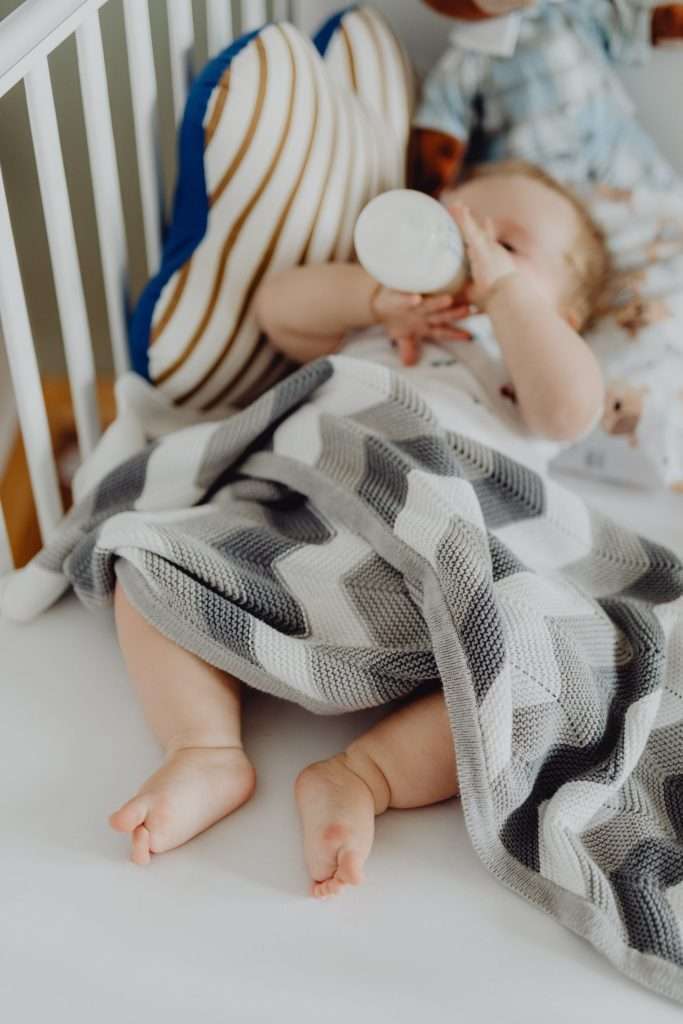 Plan your routes
Instead of exploring unknown roads, stick to the known ones. When you have a child with you, that usually adds time to your journey. You need to be flexible, and you might have to pull over many times due to some unpredictable reasons. For example, choosing a route that features many restrooms or grocery stores along the way will significantly ease your journey.
Diapering and feeding
Preparation is key! Bring enough bottles, diapers, baby food, and sheets, as well as a changing pad or a portable high chair for feeding. You never know where you might get stuck, so be prepared for everything. In this case, more is better!
Entertainment
When you're driving, you don't have time to play with your baby, especially when it's really small. That's why toys are a must-have in every family RV! Besides toys, bring books so you can read to your children, especially in the evening when you're trying to put them to sleep.
Other forms of entertainment can be digital; you can bring a tablet and play the baby's favorite songs or videos. The baby can also spend time playing with developmental toys such as building blocks, stacking toys, or shape sorters.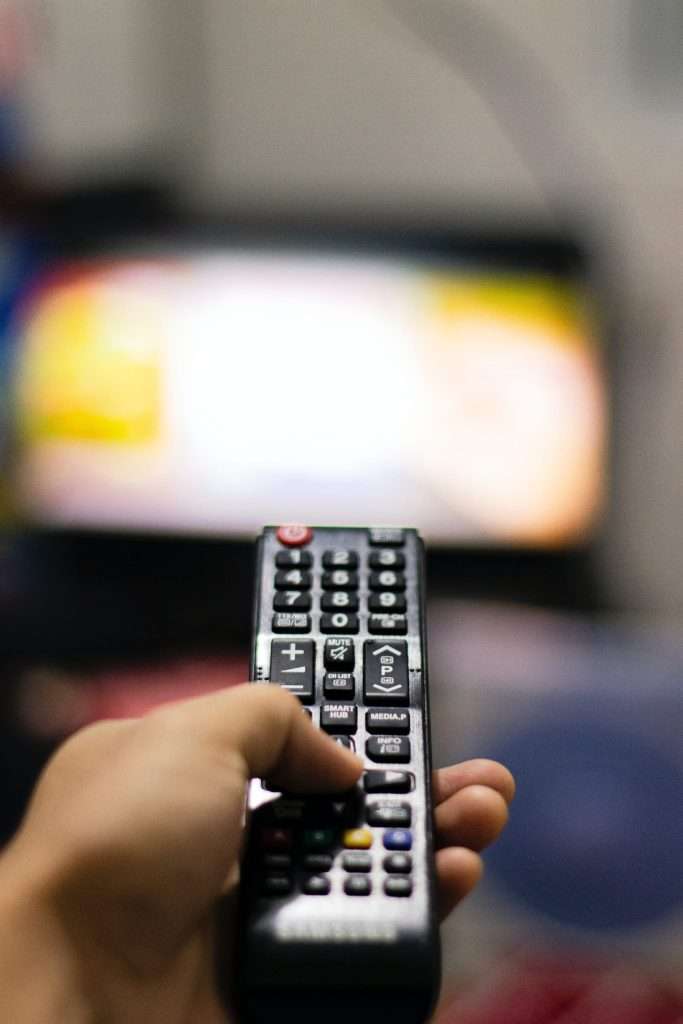 Best Baby Camping Gear
Camping with children is one of the most delightful activities and something which they will remember for a long time. Not to mention the bonding that naturally occurs when you're all alone in nature.
Still, you as a parent don't have that luxury of care-free camping like children do. That's why we've prepared an article about the Best Baby Camping Gear That You Need to Carry in an RV. With this equipment, you can sit back and relax while your baby safely explores the great outdoors.
Conclusion
Traveling with a baby in an RV takes patience and a lot of planning. Forget about alone time, and forget about saving money while traveling with a baby, due to unpredictable expenses.
But, the pictures and the memories you'll create are quite literally – priceless.
Open your baby to a world of adventures and possibilities and book your vacation today.