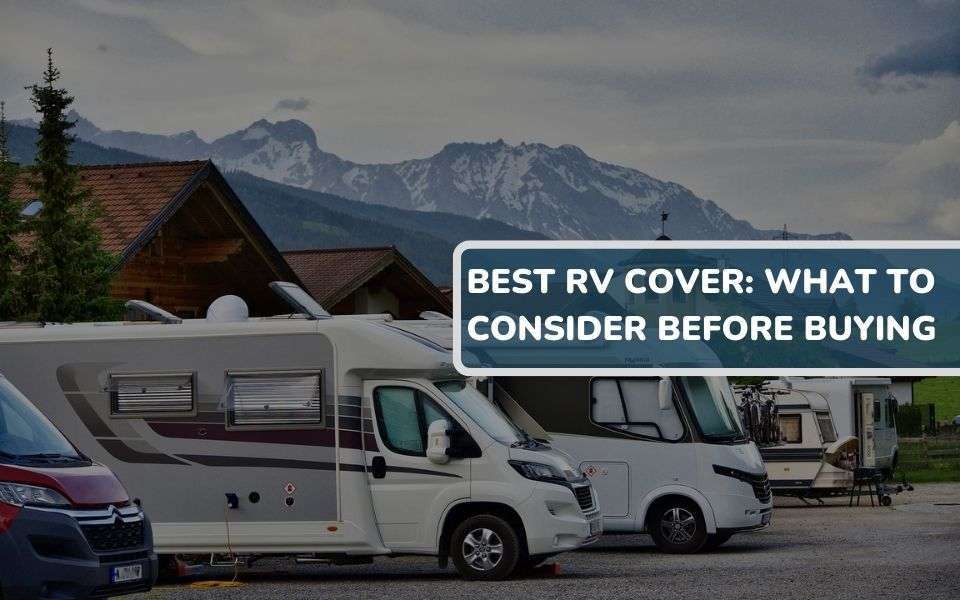 Best RV Cover: What to Consider Before Buying?
The process of buying an RV is often challenging for many, and that's because it involves much more than just the purchasing process itself.
You'll need to know how to drive an RV or tow it and maintain it, amongst other things that are just as important if your goal is to have a good experience owning one.
One of these is the crucial maintenance aspect of covering your RV with an appropriate RV cover when it's not in use.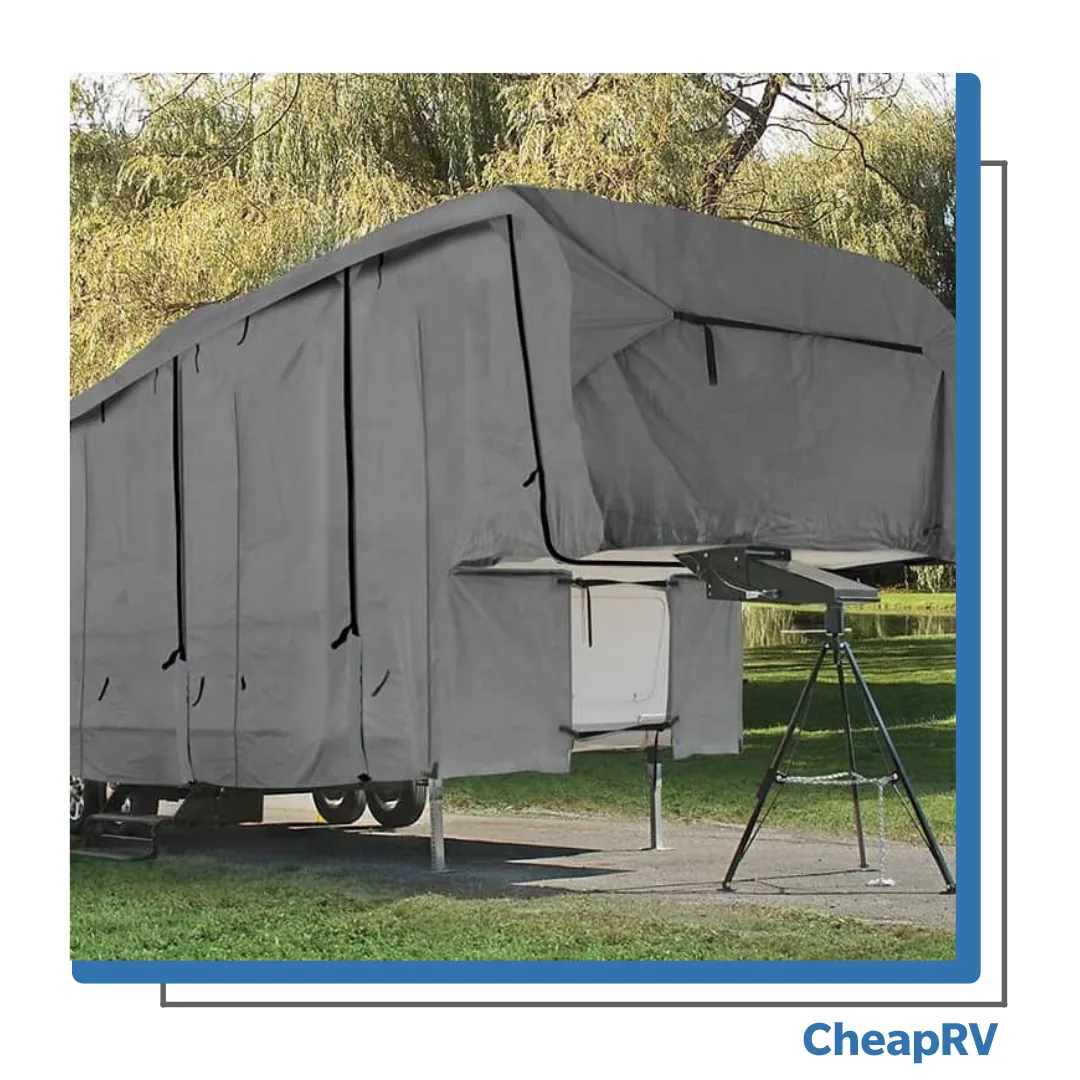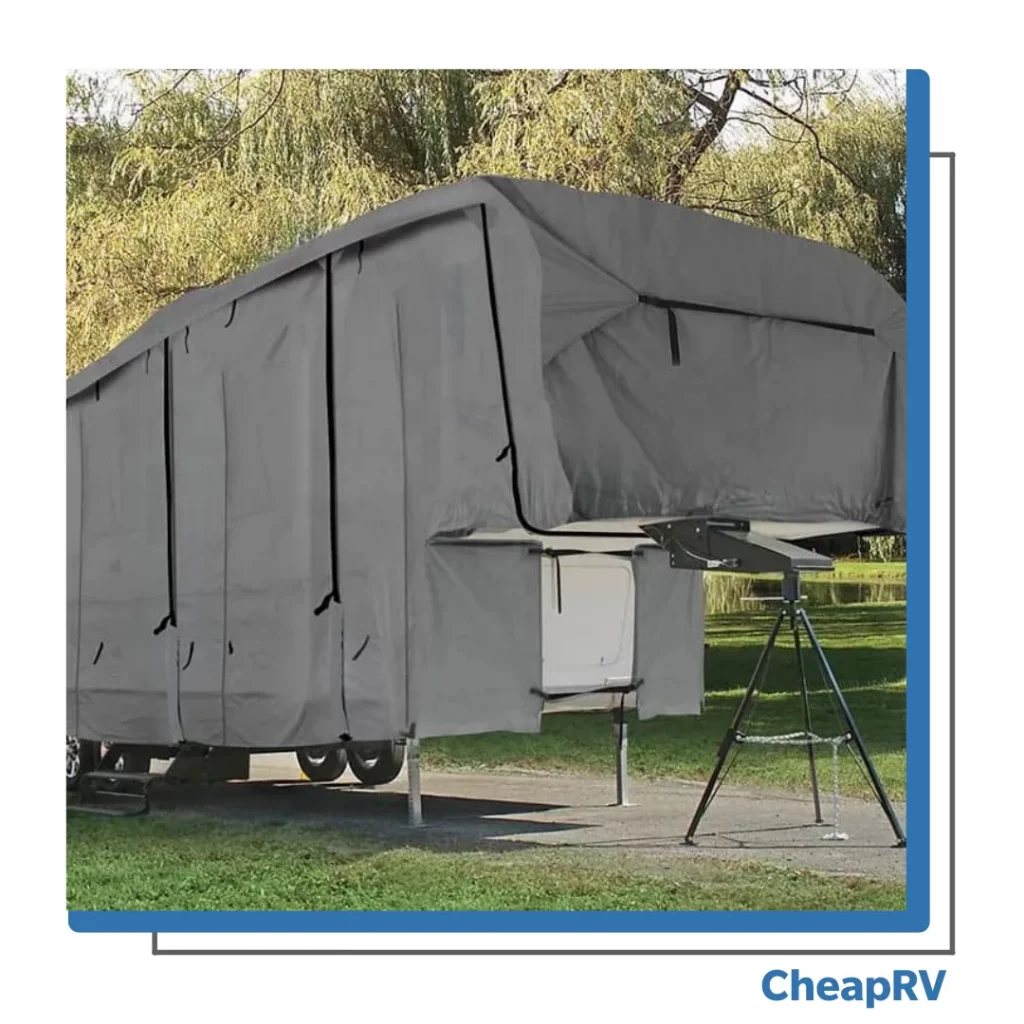 To help you out in that department, we'll look at the best RV cover reviews based on their price, quality, and other aspects so you can make the best decision right on your first go.
But first, here's what you need to know about RV covers.
What Does an RV Cover Do?
Well, it covers your RV, of course. But you already know that, so we'll go a little deeper this time around.
While you keep your RV in storage for camping in the next season, it has to endure blistering winds, scorching sun, pelting rain, and frigid snow. Unfortunately, all these volatile moods of nature can damage your RV.
The damage is more likely to occur, the more you expose it in front of these natural elements for a prolonged time. And that's where the best pop-up camper cover comes into play.
Covering the top shape of your RV is an excellent way of ensuring it's as safe as it can be. Here's a quick look at some of the things a simple – but effective – RV cover protects your vehicle from when in use:
Acid Rain
Every time acid rain falls on your RV, only the rainwater evaporates, leaving the undesirable effects of acid behind on your RV. Also, with your RV uncovered and unprotected, this acid rain can cause spots, stains, and streaks that aren't quite as easy to remove.
UV Rays
Your RV can easily be at risk of extreme damage when consistently exposed to harmful UV rays exposure.
The extreme power of the sun can make your RV's paint fade or even peel and crack. You'll need to cover your RV to protect it from this outcome, and a good RV cover is just the protection against UV damage that your RV needs.
Dust and Dirt
While they might appear benign materials you can always wash off, large particles of dirt and debris can cause significant damage to your RV when allowed to build up. A well-fitted RV cover protects your RV against such effects and prologs its lifespan.
Wind
Wind does not directly damage the RVs but can still negatively impact them. High-velocity winds can bring twigs, gravel, and other debris, creating scrapes and scratches on your RV's exterior.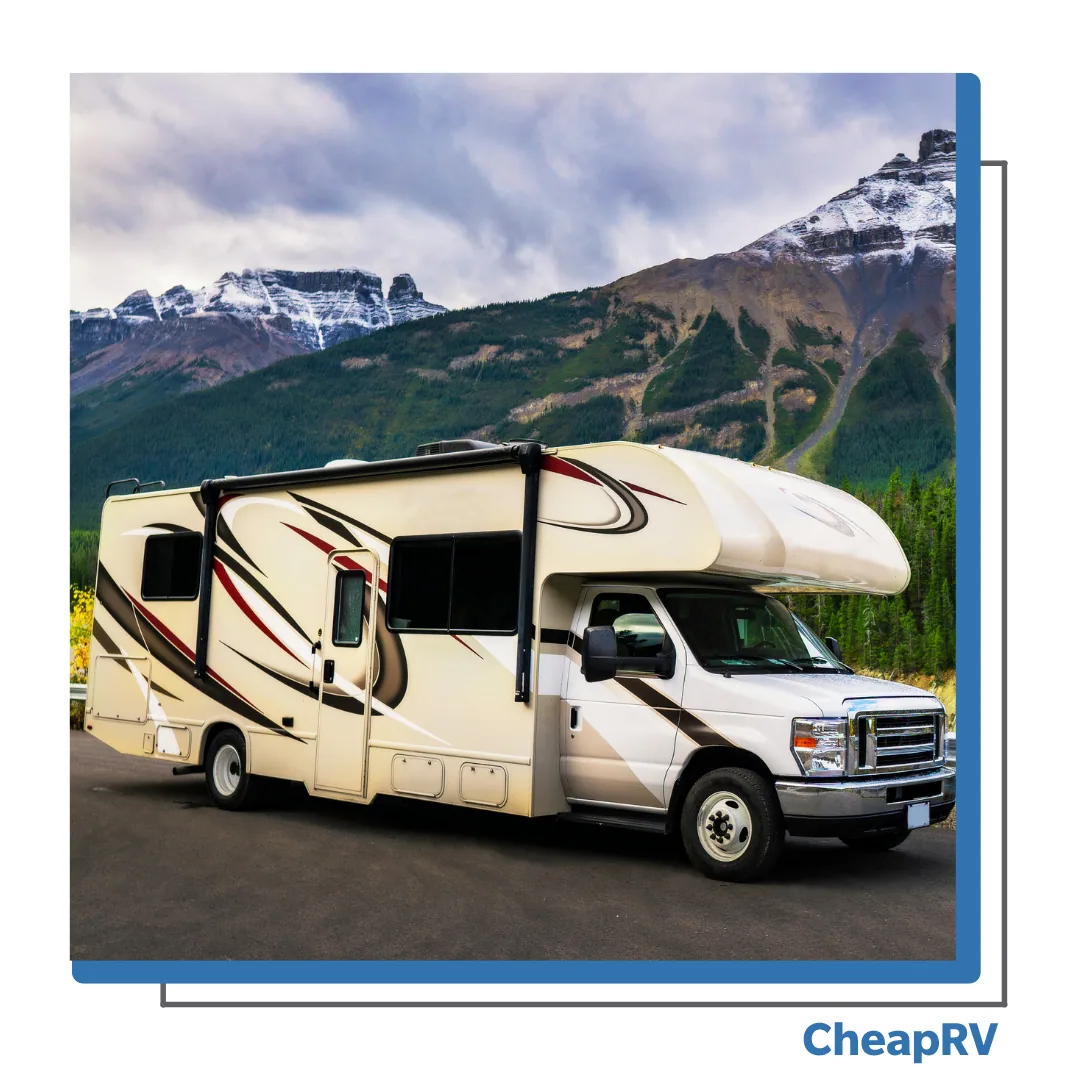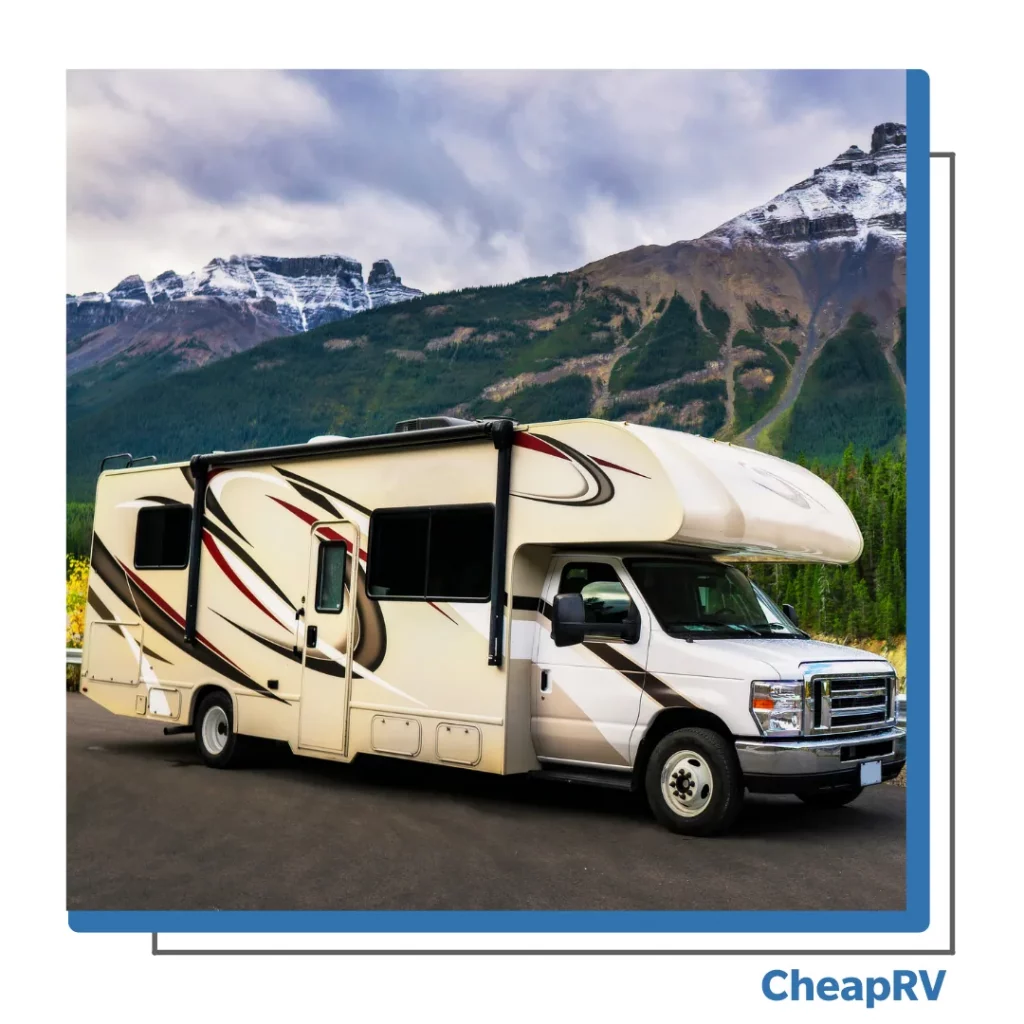 Protecting your RV with a simple RV cover can keep your RV safe from such scenarios.
Factors To Consider Before Buying an RV Cover
When you decide to buy an RV cover, you need to consider quite a number of things, depending on your unique preferences and what works for your RV. However, the following three crucial factors are the most crucial when buying an RV cover for your vehicle:
Type
The size and fittings of the RV cover differ based on the type of RV in question. A single cover will not anonymously fit in all RVs. For example, a Fifth wheel or travel trailer's cover will not fit the Motor home or Class A RV.
So, before you buy a cover, consider your RV type and pick the one which will perfectly fit your RV.
Material
The type of material an RV cover is made of is an important consideration that shouldn't be overlooked while buying an RV cover. That's why almost all travel trailer cover reviews you'll see online contain a discussion on the cover's material.
Different materials serve different purposes; not all materials are best for your RV. Pick the best material cover to ensure your RV's protection and suit all your requirements. Here's a look at some of the more common material types.
Polypropylene
Solution-dyed acrylic
Polyester
Polyethylene
Size
Select an RV cover that exactly covers your RV's height, length, and width, So you don't have to deal with one that just won't easily pull off, or worse, much smaller than is required for your particular RV size.
Top 5 Best RV Covers
Here are our top five choices for best RV covers:
RVMasking Heavy Duty 5th Wheel Cover
One of the best options for covering your RV is this RVMasking wheel cover. Two sizes of this cover are available, both with a maximum height of 126″. These two sizes are 37″ – 40″ and 31″ – 40″.
In addition, you will get a 3-year warranty and one adhesive repair patch if an accident occurs.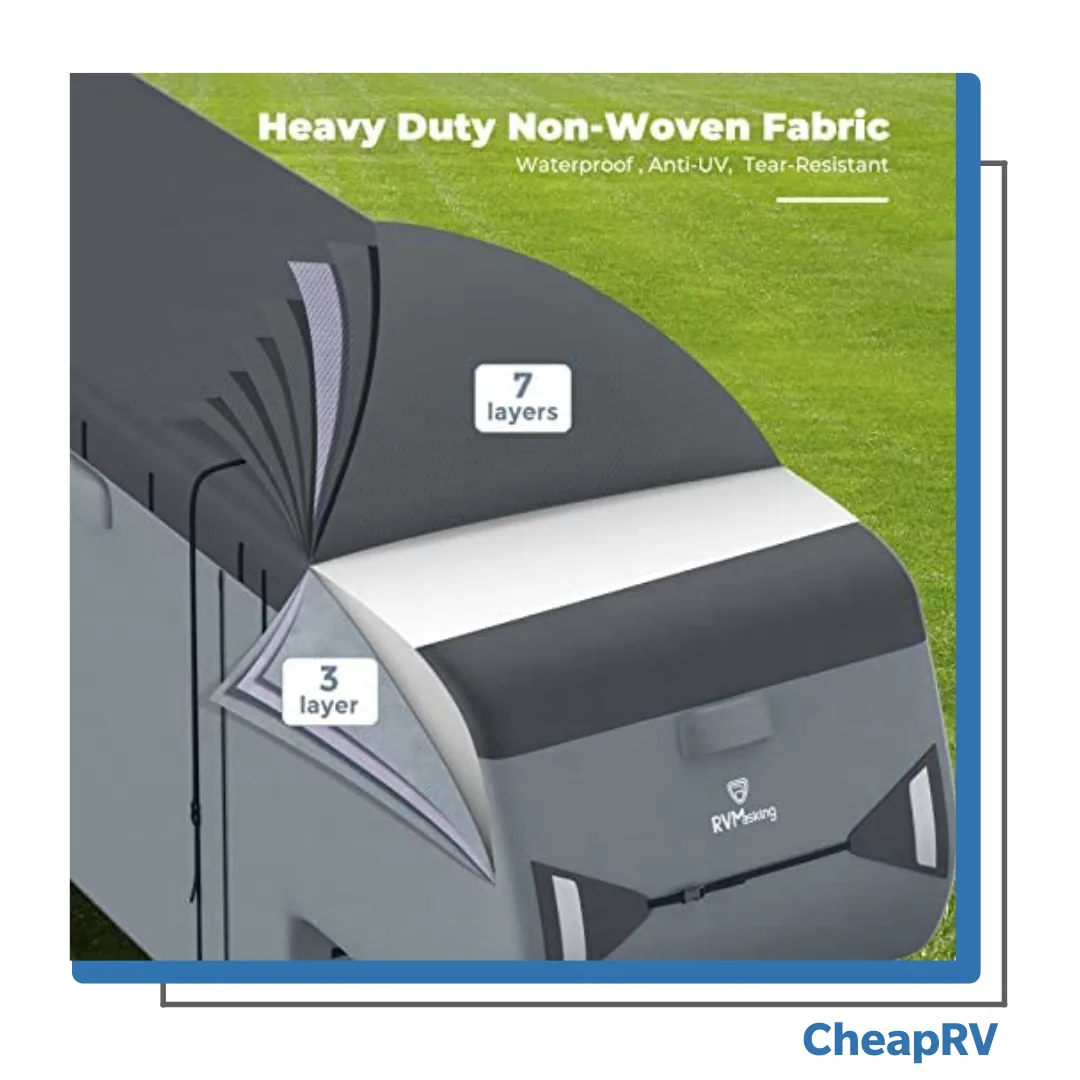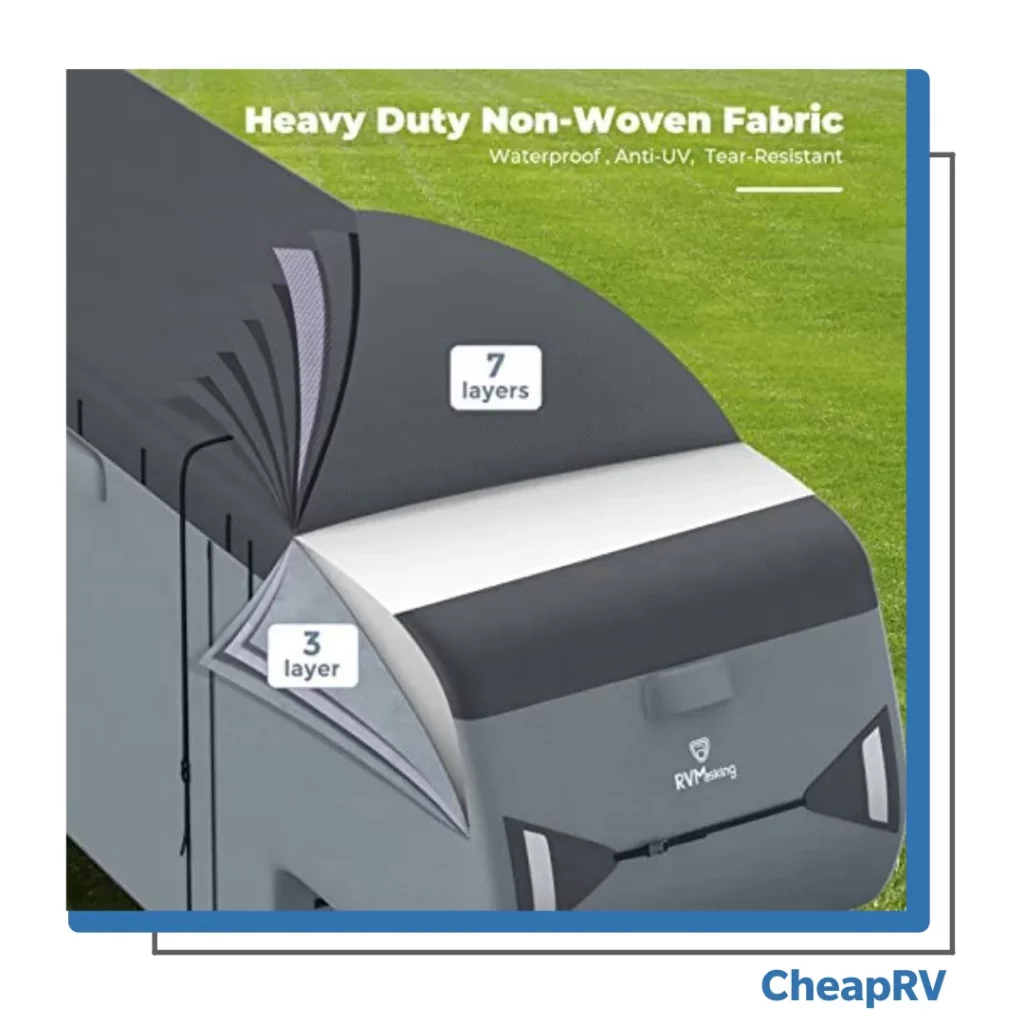 In addition, you will get multiple crucial benefits with this cover. It also features several exciting features.
For example, it is windproof and tear-proof. This RV cover also offers extreme weather protection, making it an excellent option for 5th wheel trailers, motorhomes, and RVs.
Features:
Rear and front reflective strip
Sturdy double-stitch seams
Thick handle
Side zipper
PVC lining with cotton
Elasticized hem
SavvyCraft Class C Cover
The SavvyCraft Class C is one of the best durable and thick RV covers we've seen. This cover is made of layer polypropylene, and its tear and water-resistant features make it unique.
The Zippered panels of this cover allow RVers easy access to the engine areas and RV doors. It also features an integrated air vent design that eliminates wind stress, so you won't have to deal with any moisture inside your RV's vent.
Features:
Zippered Panels
The integrated air vent system
Reduce wind stress
OOFIT Travel Trailer Cover
There are two size options with the OOFIT travel trailer cover, and both are available with a maximum height of 18″. These two sizes are 30″ -33″ or 24″ – 27″, so there's a bit of flexibility in choosing a preferred one that fits your RV.
In addition, it features extra thick and heavy-duty non-woven fabric as the main element of its top panel.
For easy access, this cover also provides multiple zippered panels. These multiple zippered panels also ensure the easy front and rear tension strap adjustment while being set up.
Features:
Solid junction due to the double-line sewing
Zippered panels ensure easy access
The heavy-duty non-woven fabric roof
Easy adjustment due to the elasticized hemlines
Scratch and UV resistant
Fluorescent cursor on the front and door side
Leader Accessories Travel Trailer Cover
This designer series cover of Leader accessories is available in 9 impressive sizes. These sizes range from 14′' to 38″, each in three different color options. The top panel of this cover is made of thick triple-ply material.
In addition, the single-ply side material is made of robust material, so it's designed to be strong all around.
Depending on each owner's needs, RVers will get different benefits while using this cover, such as its elastic and adjustable tension panels, air vents, custom-fit reinforced corners, and various zippered panels.
In addition, leader Accessories travel trailer cover comes with a 2-year warranty, so you won't have to worry about failure issues for that long at the very least.
Features:
Triple-layer top fabric
Tension panel
Air vent
Zippered panels
Right front
ADCO Aquashed Class A Cover
Several sizes of this designer ADCO Aquashed Class A RV covers are available to choose from. It's one of the better travel trailer covers you'll find online, and its available size range is from 25″ – to 43″.
The triple layer feature of this cover is designed especially for moderate climates, so the cover is most useful while your RV stays in a high moisture level.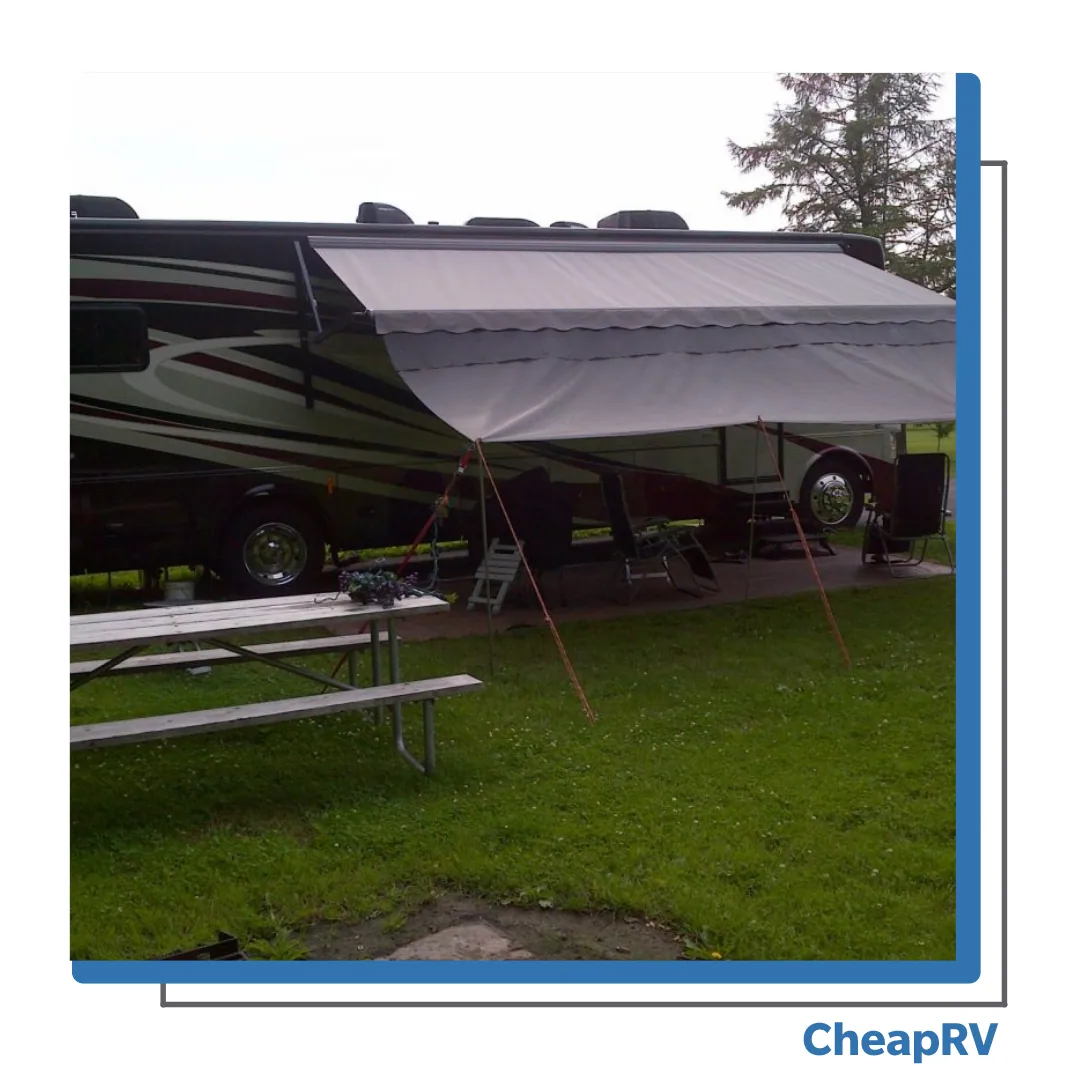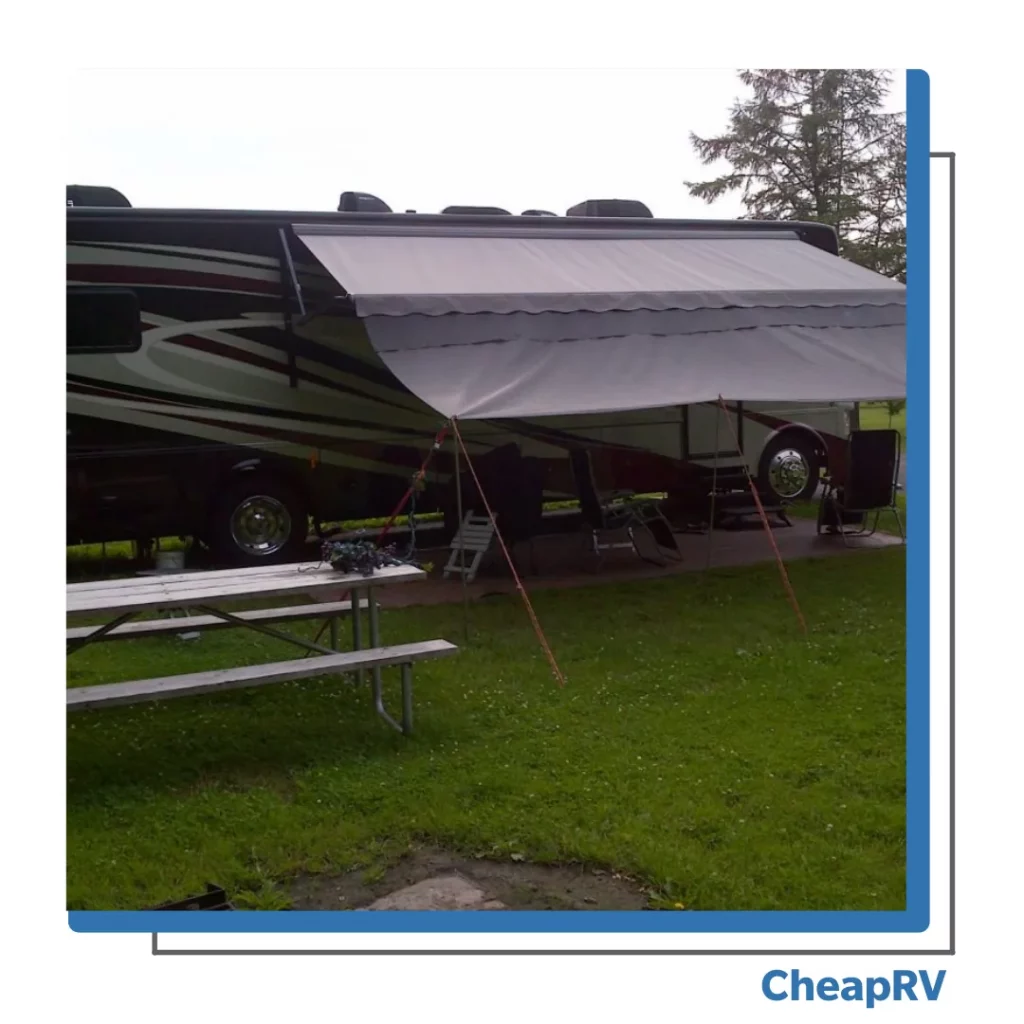 The triple layer comes with polypropylene sides and SFS AquaShed top panel. These covers ensure outstanding protection to your RV against extreme weather. Also, it perfectly fits your RV.
And if you don't own a Class A RV, ADCO also has RV covers for fifth wheels, travel trailers, and toy haulers too.
Features:
Air vent
Triple layer
Protects RVs against extreme weather
RV Covering's Pros and Cons
Costco might be the best option for you if you're looking to finance a new RV. While there are pros and cons to consider, we think the pros outweigh the cons. So let's get into it!
Pros
Protects your RV from UV damage
Water protection
Your RV Requires less maintenance
Preserves your RV's painting
Less exposure to the elements
It prevents dirt and debris build-up on your RV
Cons
RV cover requires additional storage space
Requires additional maintenance along with your RV
Relatively short lifespan
How To Put A Camper Cover
Putting a cover over your RV or travel trailer is a painless process. Follow the easy steps below t get it done:
Properly clean your RV before putting the cover on
Place the cover on the front end of your RV and then roll it over to the end. Spread the cover from side to side while you are going.
Now, pull your RV's cover over the sides from the ground, pulling from the front as you easily make your way to the back.
Check the stress points or sharp edges, so the cover doesn't tear while securing the elastic hem.
Secure the rig properly.
Once the securing is done correctly, secure the cover by uniting down the straps.
Conclusion
As you can see, there is no one-size-fits-all RV cover. Your options are endless, and you'll want to end up with the best one possible.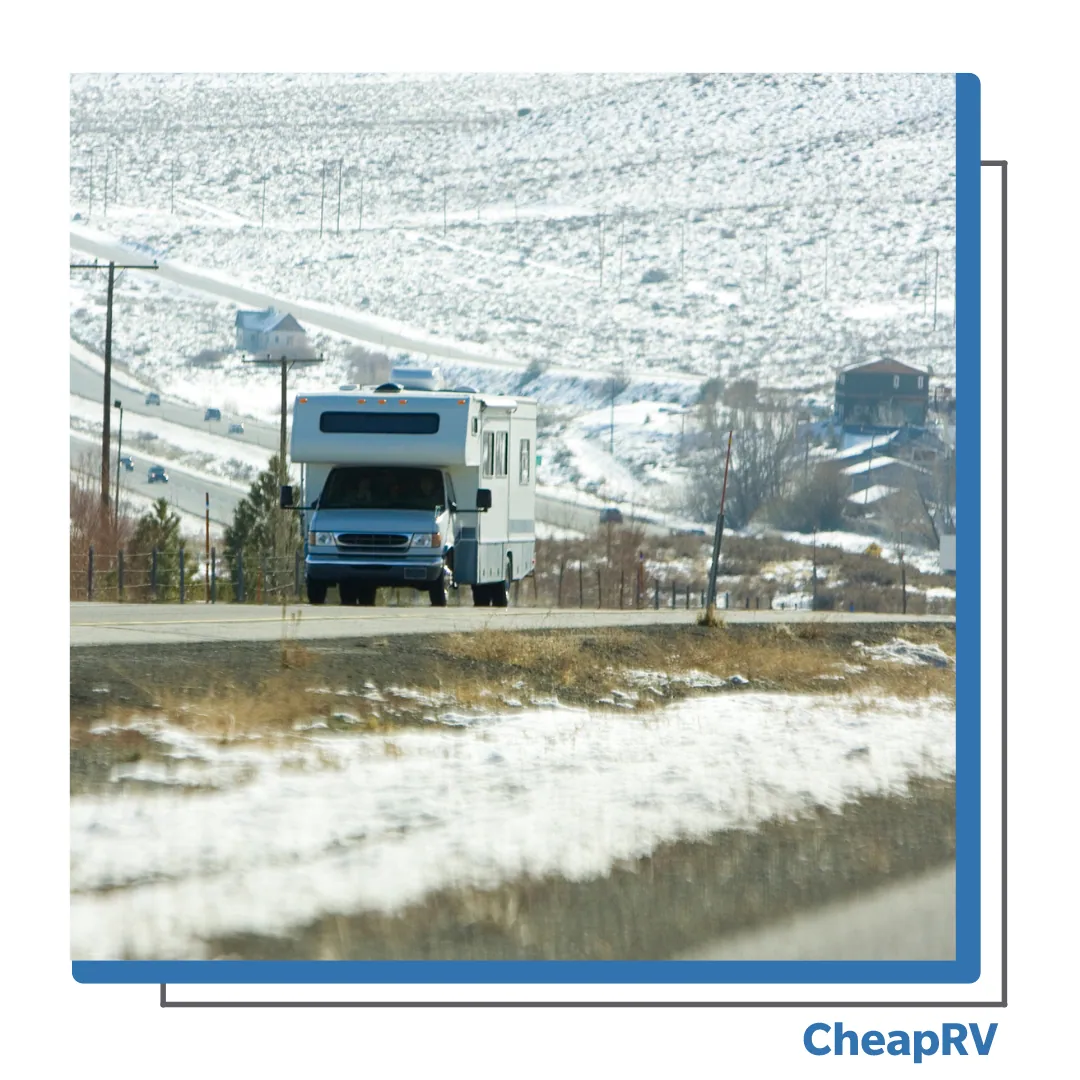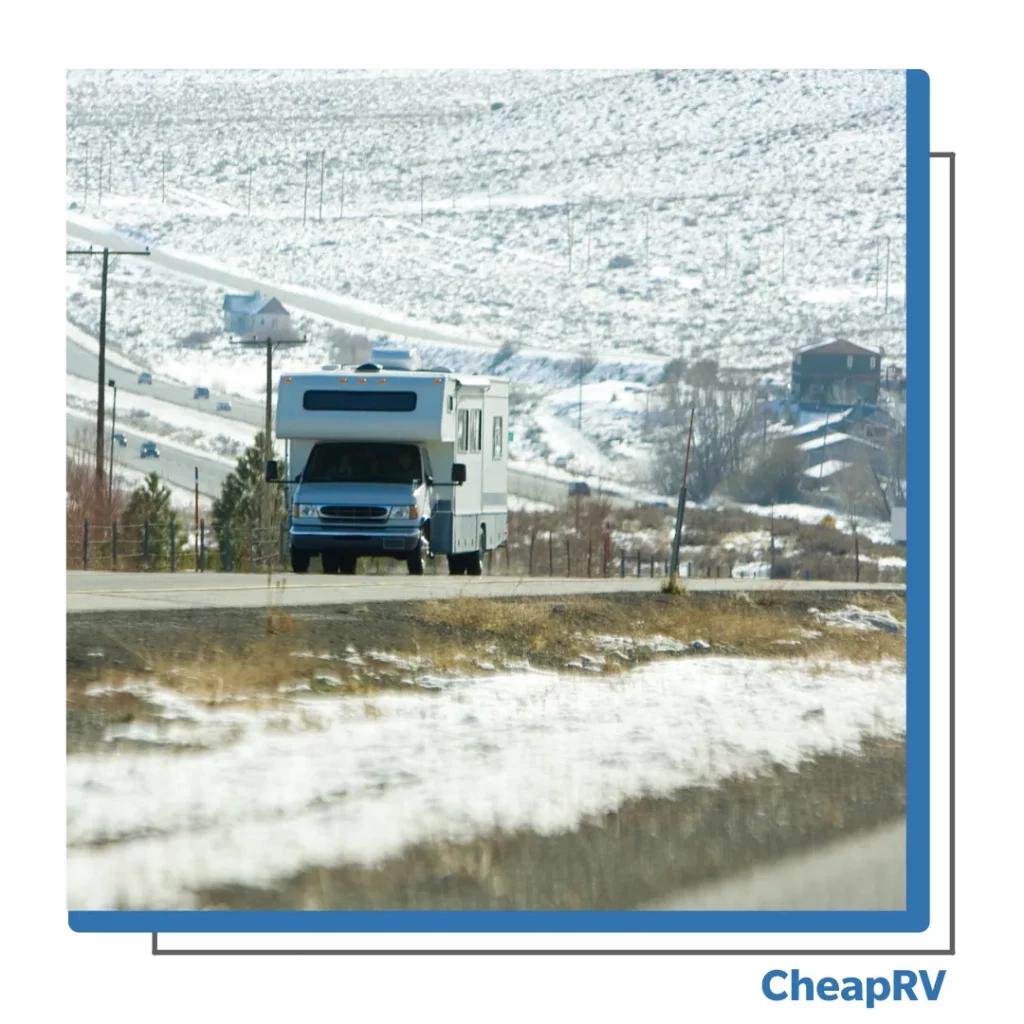 So while we can't make your decision for you, our tips and suggestions here have helped you narrow down your options and point you in the right direction!