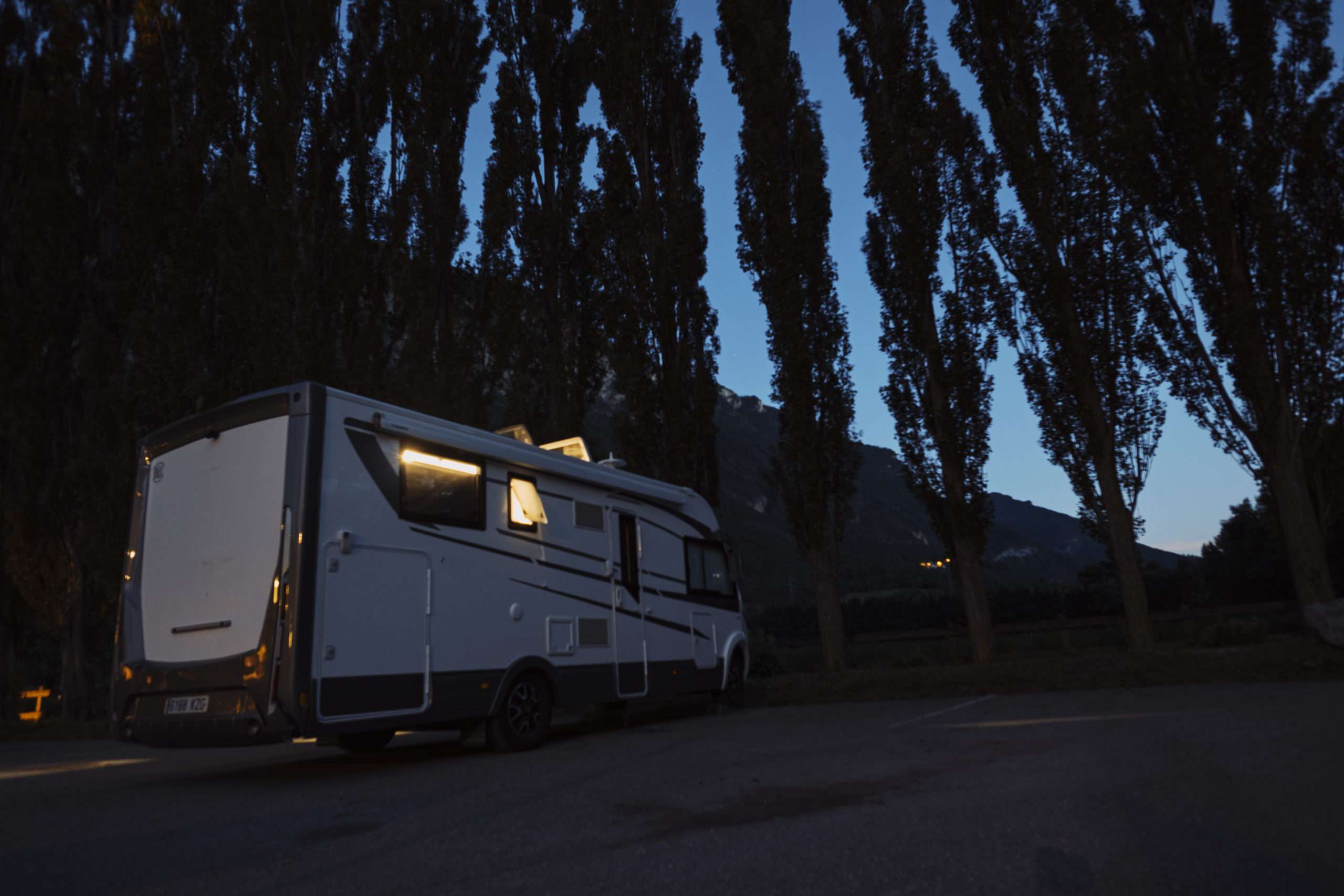 Where Can I Park My RV Long Term?
Sometimes the RVers need a long term RV Park or accommodation facility to keep their RV as they want to explore many more favorite destinations in a single tour. The majority of the RVers, when planning for an extended trip, look for an answer to know "where can I park my RV long term"? There are several RV parking places where you can easily place your RV or motor home for an extended period.
Campsites, campgrounds, privately-owned and family-owned general, and luxury RV parks are some of the options where you can do long-term camping. You can negotiate a robust and better price for your long-term RV parking at these commercial areas and campgrounds. In addition, if you stay at the camp or park for a longer time, the RV parks will offer you various advantages and discounts.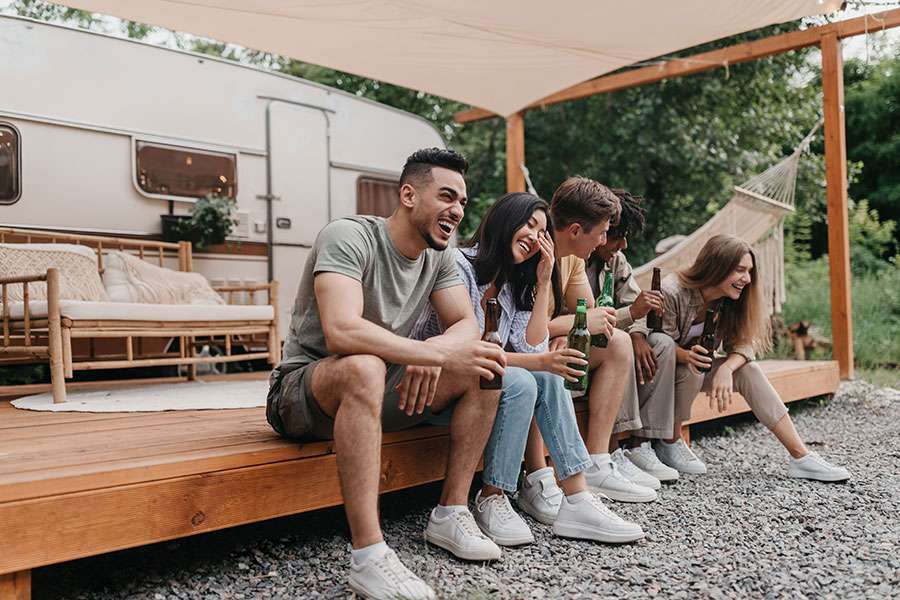 Where Can I Get a long term RV Park Facility?
If you want a comfortable and luxurious RV parking area for an extended period, you should consider the following areas. You will get all the adventure activities and on-site amenities on the following places. Let's discuss the details of each:
1. KOA Campgrounds
Whether you want to set up your RV for one month or a night, you will get excellent camping facilities at KOA campgrounds. KOA is located in top-rated and desirable locations. Also, it offers various advanced facilities and amenities to RVers. The campers and RVers can choose from the available three types of the parking facility. Those are:
Journey

Holiday and

Resort
All these types of campgrounds offer resort-style, adventure-based, and other simple facilities and amenities. The seasonal campers can also get the camping facilities here, and they can also stay in KOA campgrounds for a few nights. The seasonal camping cost or the monthly rent is also low.
Moreover, the KOA website's reservation section and KOA app are very user-friendly. The RVers and campers can reserve their staying place by pressing a few buttons. However, compared to the 14-day or few days stay, the longer-term camping is much different.
The KOA asks the guests to make a call directly to them if they want to camp for an extended period. The RVers can quickly get more perfect and accurate information just by making a phone call. You can get up-to-date news, long-term availability, and all the details information by making a call.
2. Privately-Owned Parks
You will get a permanent camper setup facility in most privately-owned resorts and RV parks. In addition, most private property, including parks and resorts, offers the RVers stay facilities for the longer term. Now how long can you stay in an RV park? It depends on the park's policy, rules and regulations.
Some private park doesn't advertise their extended-period parking facilities, but you will come to know about it if you ask them. Before your trip, you can directly call the park authority to see whether they offer the facility of RV parking on residential property or their private property.
3. Luxury RV Parks
Long-term RV parking facilities are available at many luxury resorts and RV parks. But one problem with the luxury RV parks is that you may have to spend huge amounts of money. However, try to book the park in advance, it will help you to save some money on your expenditure.
Another drawback of this option is that the luxury parks remain heavily crowded, mostly during camping season. So reserving your seat in the luxury park in advance is a great idea.
4. At Relative or Friend's Property
RV parking on residential property is a great option. And you can place your RV or motorhome on your friend or relative's property. But before doing that, you have to take permission from them to put your vehicle in front of their property. If they allow, you can certainly park your car, and this option will undoubtedly save your money.
5. Outdoor RV Storage Option
Many people search for "long term RV parks near me" to get the cheaper option. However, for those people, outdoor RV storage is the best option. This storage also allows you to park your RV for a longer time. You can simply park your motorhome or RV in the RV outdoor storage and leave. It is a viable and affordable solution for most RVers.
6. RV Parking in Driveway
If you have limitations in finding the nearest RV parking area near you, you can store your vehicle on the driveways. But one crucial determining factor is whether the RV will fit in the driveway or not. For longer-term parking, you need spacious space so that other vehicles and people can quickly move beside it.
Also, the eave's highest height or your roof's overhangs is another considering factor if you want to park your RV in the driveway for an extended period. Before placing your car in the driveway for a longer period, you have to make sure that it has enough space.
7. Covered Storage Facility
Another easy option for keeping your RV for the long term is a covered storage facility. You should find one in your camping area or home area where you want to place your vehicle for a more significant period. If you are in the colder region's habitat, the popular option for parking your RV in the long term is a covered storage facility.
If you are camping in the mountain town, you should look for the covered storage facility at a relatively lower elevation. If you find a storage facility which is 1 hour driving way from your camping area, it would be better. Storing the RV for the long term in a storage facility is highly recommended.
Placing your vehicle in this area will definitely decrease the plenty of moisture accumulation in your RV. Also, this place impacts the integrity of the RV's windows, roof, window seals, roof seams, and other parts during the snowy or rainy season.
8. Purchasing or Renting Land
Because of the location, time frame, RVer's age, and many more factors, staying at the RV Park becomes impossible for many RVers. However, again some campers and RVers crave fewer restrictions and open space. For them, one of the best options for parking their RV for the long term is renting or purchasing the land.
Purchasing or renting land is one of the most viable choices as many RVers don't want to live off-the-grid. Finding the rent or private property sale may seem a tough job to you, but it's not at all. By searching the local paper's classified section exploring and purchasing the RV-deeded land is possible. So if you have enough money to purchase or rent an open ground to keep your RV for longer-term, it's a perfect option.
9. Club's Memberships
You can get a long term camping and RV parking facility by having the memberships of renowned RV clubs. Discount clubs are the most excellent option for those who want both savings and exclusivity by keeping their RV for an extended period.
The RVers can get subsidies on their long-term travel cost and lower monthly rent by becoming the discount club's members. In addition, some discount clubs offer overnight discounts; member parks benefit, easy to use a search engine, and many more facilities. Thus this option could be a good choice for you.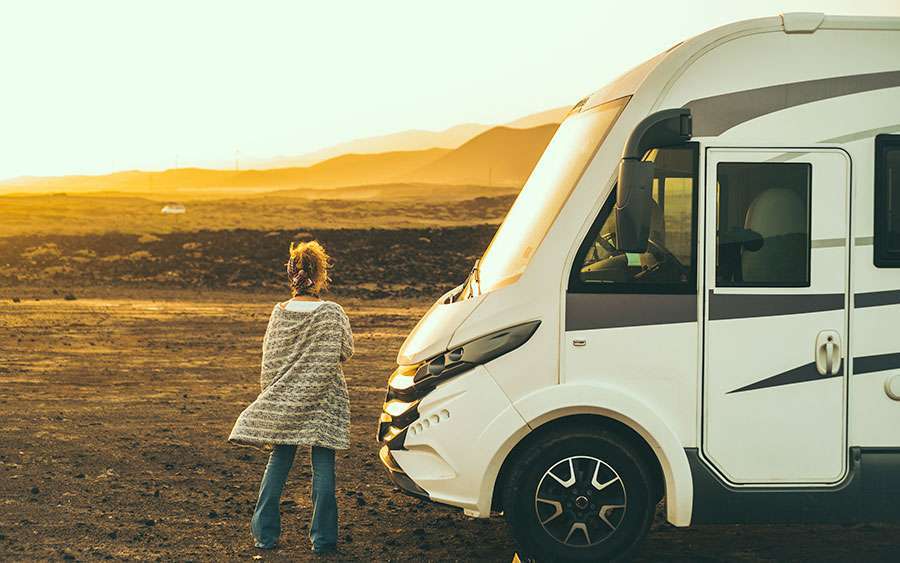 The Way to Find Long Term RV Parking Facility
After fixing the specific traveling area that you want to explore, the next job is to search for the perfect place where you can place your RV for long term. Though there is no one-stop service center available on which you will get the short-term, permanent and long-term RV parks information. But your searching job becomes more accessible with the help of various resources.
Excellent resources are available using which you can quickly get the answer to your question "where can I park my RV long term." Several travel apps are also available, using which you can find the residence RV park near you.
While using the app, you have to apply a filter for rates, locations, amenities, and various rules and restrictions. Wherever you need a spot for you, from the luxury RV resorts to private RV parks, you can easily find the more extended-term RV parking facility.
Conclusion
The long term RV Park issue is a matter of headache for many first-time owners. But hopefully, after reading the above informative guide, now you have enough clarification about it. However, if you want to travel and explore the world more, you have the opportunity to keep your RV or motorhome in several places for an extended period.
Every type of parking facility is available for you from free to paid. As many RV owners depend on the long-term parking option, they should do a little research on the facilities available at different places. Then according to their requirement, they can pick any option for parking their RV. Keeping the RV in a safe place will prevent unnecessary damage. So make sure you are taking the best care of your vehicle by parking it in the best spot for longer-term.