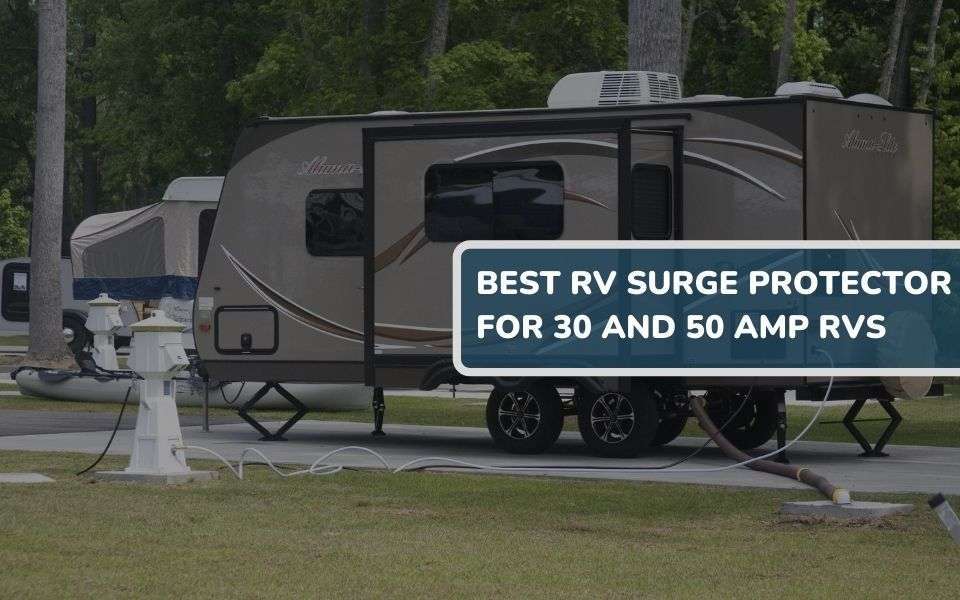 Best RV Surge Protector for 30 and 50 Amp RVs
Investing in an RV surge protector won't break the bank either; they're actually quite affordable. In fact, buying one could save thousands of dollars in repairs down the road. As far as electrical components go, RVs can be downright scary.
The lack of reliable grounding, multiple wires packed into small spaces, and many other elements make them a prime location for power surges to occur.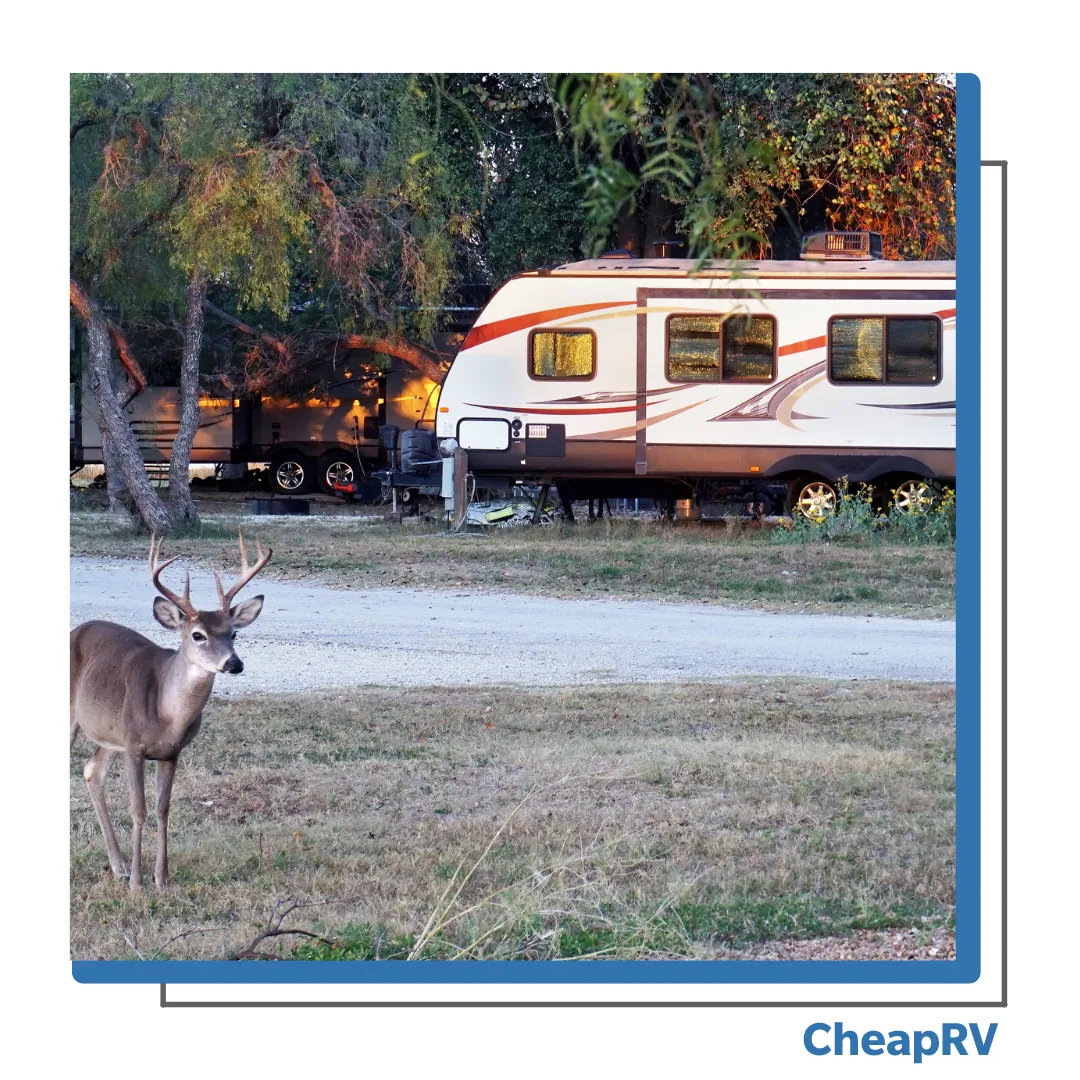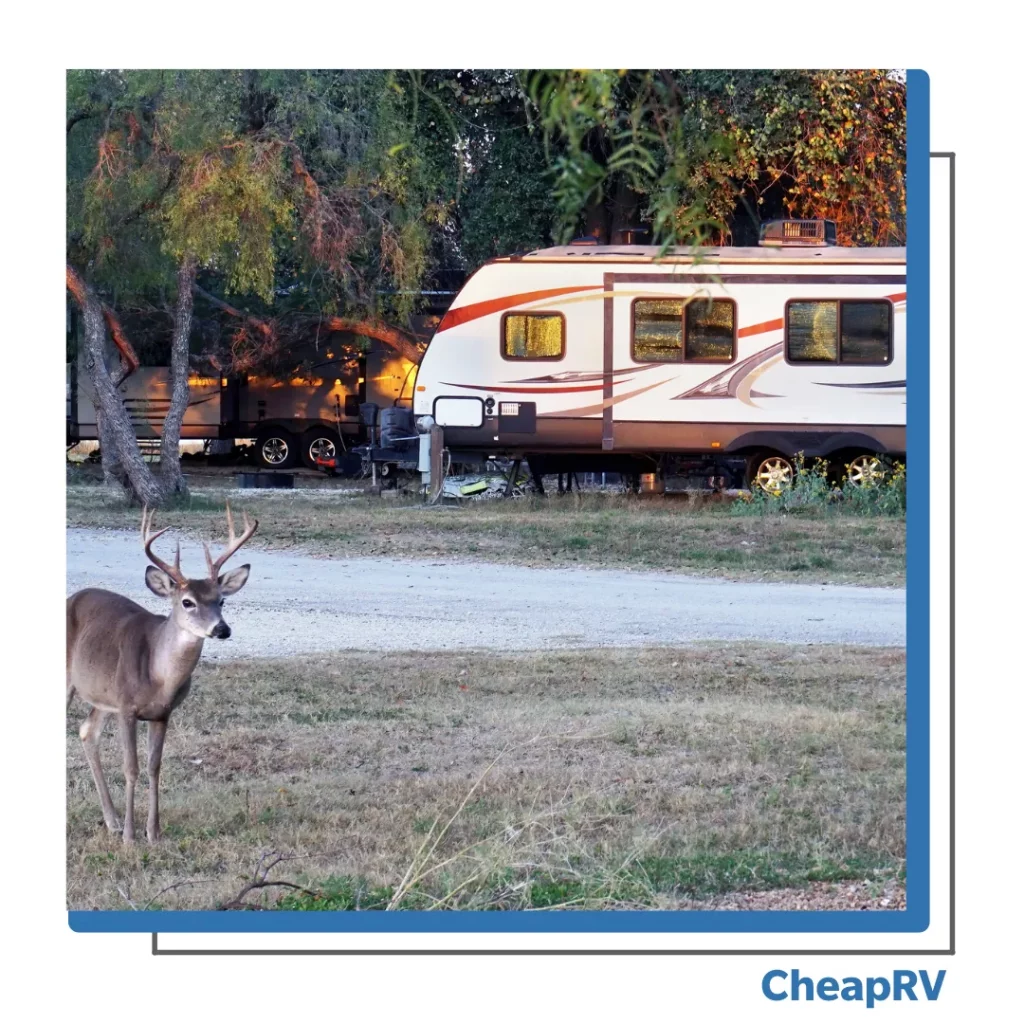 So while you might not be traveling through super storm areas and other weather conditions that can damage your RV, it still doesn't mean that a potential electrical threat won't happen while you camp and travel.
An electrical surge protector is the best defense against such incidents, which is why many good surge protectors are on the market. These nifty devices will help protect your electrical system from harmful voltage spikes that might otherwise cause considerable damage.
This article will describe the top 5 RV surge protectors on the market and why we think they're great options to have in your RV.
Do RVers Require an RV Surge Protector?
The answer is yes, and we're going to tell you why!
RV surge protectors are designed to protect your appliances from power surges, which can damage them or even start a fire. While most people think about their televisions and computers when they think about power surges, appliances in your RV are also susceptible.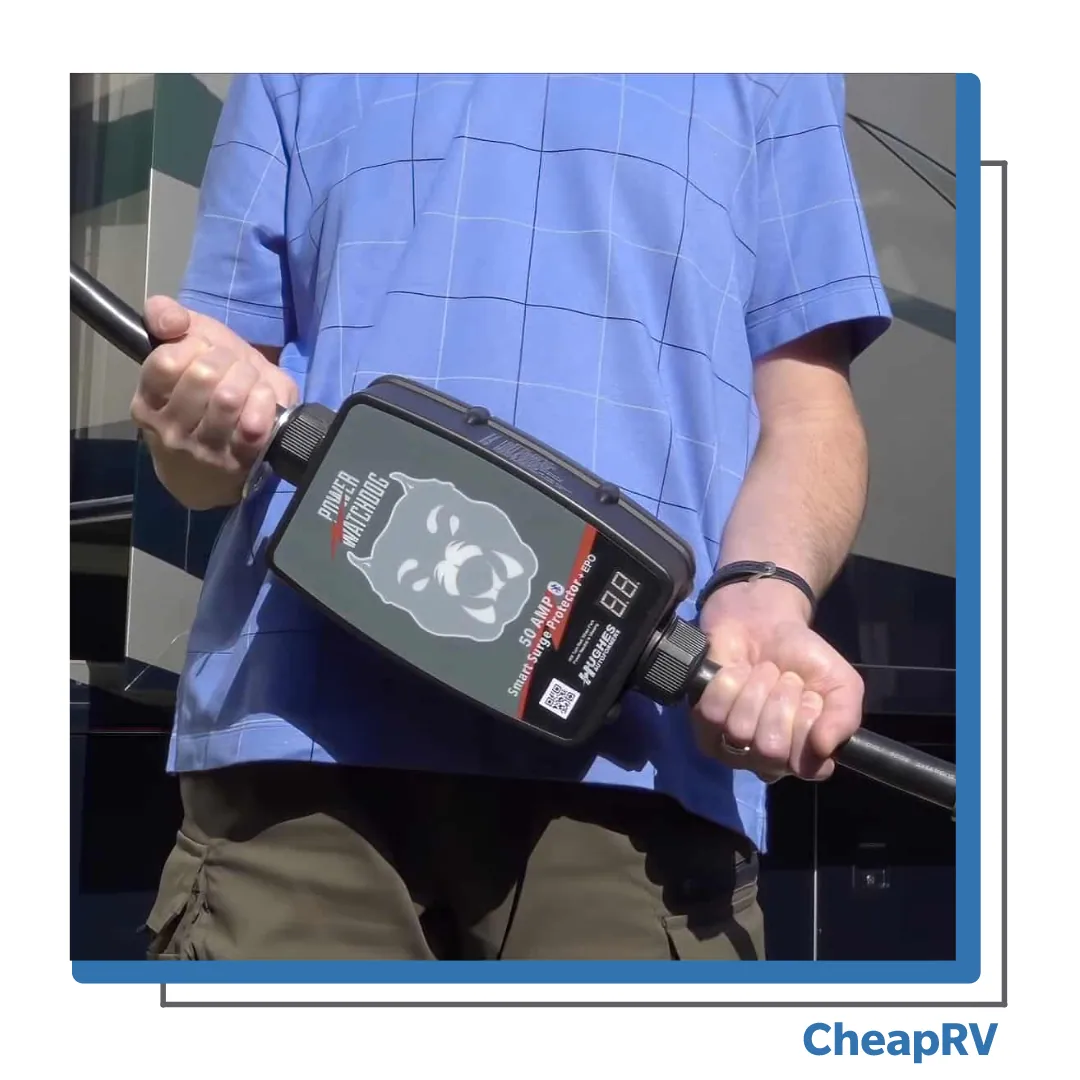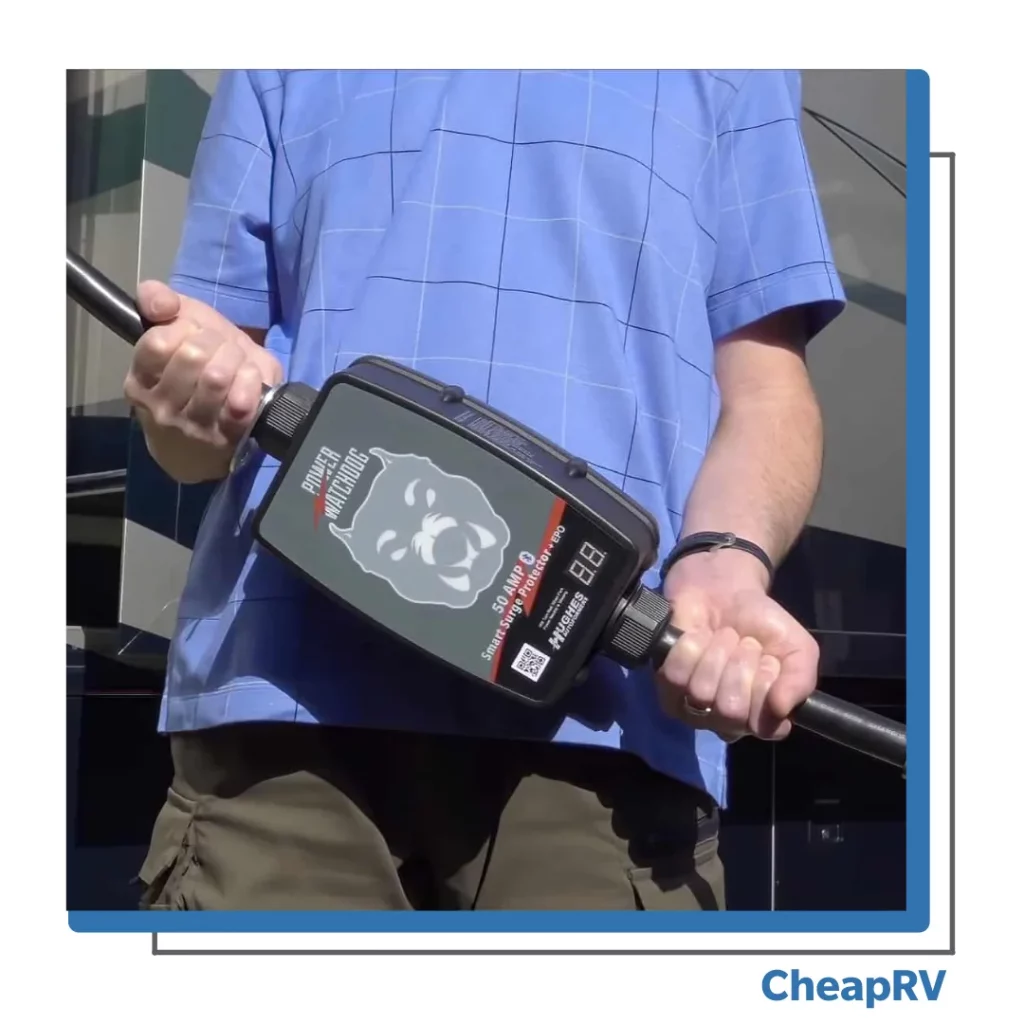 Because RVs have so many different types of appliances, it's crucial that you use an RV surge protector to protect them all.
A Surge Protector Protects Your RV Against 3 Things
As we've explained above, a surge protector is your first line of defense against damage to your RV. And while it isn't a complete solution to keeping your electrical system safe, it will help protect you from three major problems: power surges, incorrect wiring, and low voltage.
Power Surge
Power surges are one of the most common causes of damage to electrical appliances, and they can also cause serious problems in your RV.
So it's not uncommon for a surge protector to protect your RV from surges up to 1,000 volts—which means they'll protect against the kind of surges you might experience in a thunderstorm or when your car battery dies.
Incorrect Wiring
Improper wiring can cause a fire in your RV, which can be very dangerous if you're camping or traveling on the road. Improper wiring can also cause problems with your electrical devices, including lights, TVs, refrigerators, and more.
A surge protector will help protect against improper wiring and prevent fires from occurring in your RV.
Low Voltage
Low voltage can cause lights to flicker or go out completely when there isn't enough power being supplied by the generator or solar panels installed on top of your RV roofing system.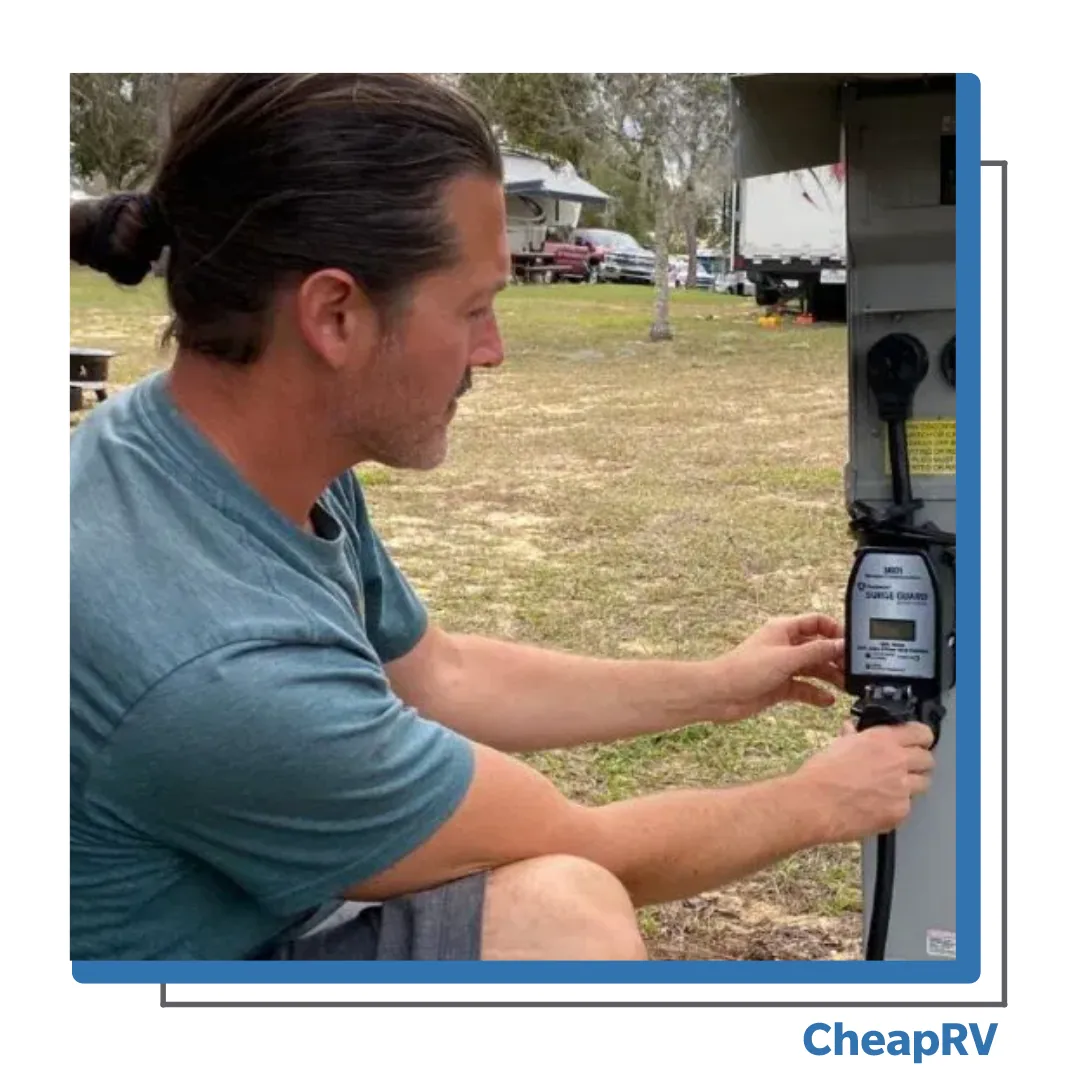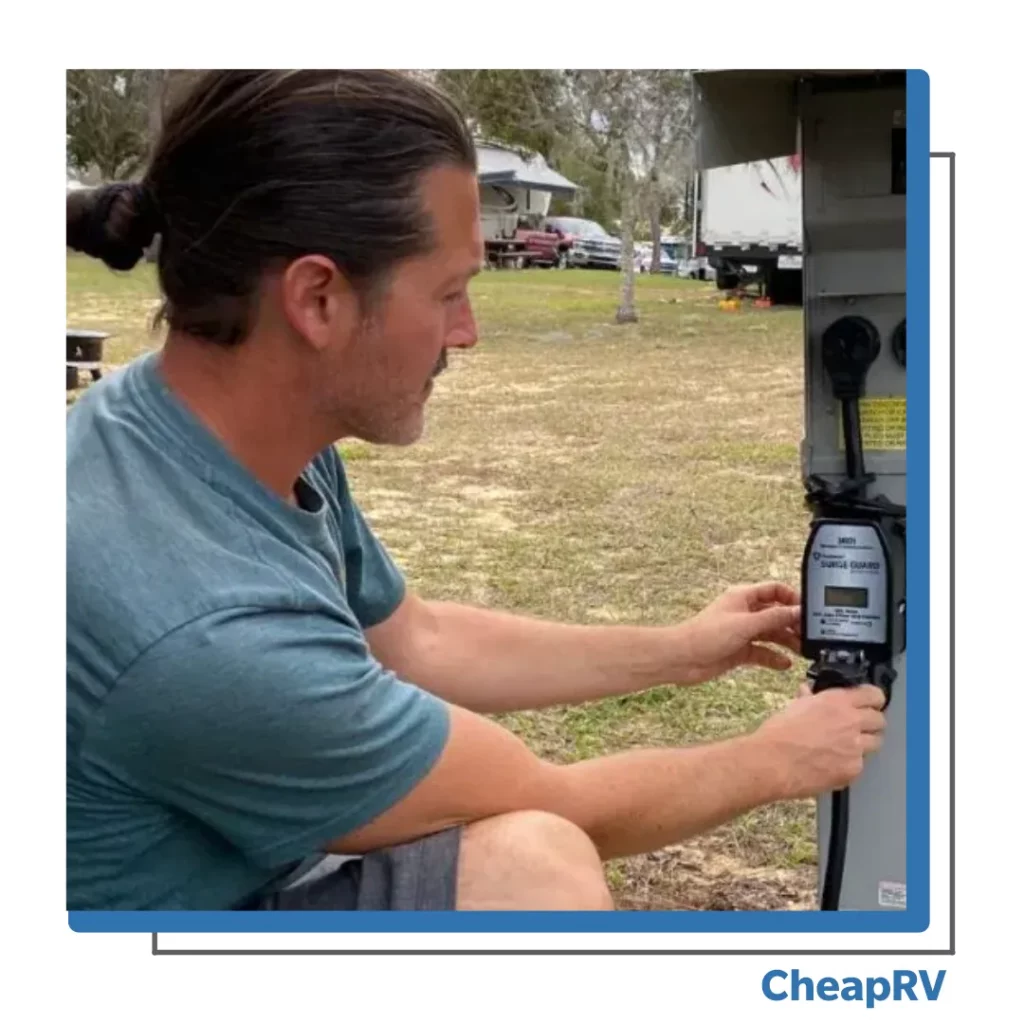 This problem can also cause appliances such as refrigerators to stop working correctly due to lack of electricity available for them during periods where there isn't enough sunlight shining down upon them during daylight hours (when most people are sleeping).
Top 5 RV Surge Protector
Now that you know how vital surge protectors are for your RV, here are the top five RV surge protectors that we recommend:
Hughes PWD30-EPO Spike Power Watchdog
Hughes Spike Power Watchdog is one of the most efficient and effective appliances for safeguarding and monitoring sudden and frequent power surges in RVs. This appiance is a 30 amp RV surge protector, and it is one of the best ones on our list.
This surge protector is very cost-effective in the long run as it has replaceable spike modules of 3,000 joules.
Most protectors become damaged after reaching maximum joule capacity, and the only way to fix the issue is to buy a new one simply. But for this 30 amp device, you can replace only the spike modules. Its features are:
Customizable alert thresholds and auto-shutoff
Hassle-free monitoring and power diagnostic features
Ensures stable electricity and restores power after a surge
TRC Surge Guard Portable Surge Protector
The TRC Surge Guard 44260 is the best surge protector for those looking for the 30 amp RV surge protector option. The versatile product is designed to handle and maintain your RV's power surges whenever they occur.
This surge guard is one product RVers can rely on as it's been shown to meet the demands of even the most challenging RV setups with its 2100 joules capacity.
It's also a portable surge protector, making it perfect for most RVs as it doesn't require any complex steps to install. Here's what you get with the TRC Surge Guard
High 2100 joules protection rating
Identifies the park or campground's faulty power
Weather-resistant design
Progressive Industries EMS – HW30C
This Progressive Industries EMS-HW30C surge protector, one of the best camper surge protectors for your RV's permanent or hardwired electrical management, is third on our top 5 list.
RVers can expect reliable electrical protection and monitoring after installing this surge protector in their RVs. In addition, finding replacement parts for this appliance is also very easy, so you're not out of luck should this device requires any repair or replacement.
The LED display of this protector shows the error codes for up to ten different issues, including low and high frequencies, open grounds, voltage dropping and surging, etc. Here's a look at some of the features of the EMS – HW30C.
The protector's LED displays error codes in advance regarding any electrical issues.
Reliable surge protection for your RV
Free product upgrades and lifetime warranty
Progressive Industries SSP-30XL/50XL
Another pocket-friendly way to ensure your RV's protection against electrical surges is this Progressive Industries SSP-30XL/50XL.
The surge protection rating of this 50 amp surge protector is up to 22,500 amps, and it's excellent at detecting reverse polarity, surge failure, miswired pedestal, and many more things when installed in any RV.
This device's indicator lights notify if there are electrical issues requiring urgent attention in your RV.
And because the surge guard model is designed with thermally protected housing, it acts as a shield for your RV against harsh weather conditions. The features of this product are:
Lightweight and portable
Protects RVs against small and large power surges
Highly affordable and easy to install
Technology Research Surge Guard 44270
Occupying the final spot on our list is the Technology Research Surge Guard 44270. Like a few other options we've covered, it's a portable unit. Installing the appliance is just as easy as you would expect for its size. Just like a 50 amp surge protector, this product works.
In addition, the surge protector efficiently detects the campground or park's faulty power and ensures a secure and safe power source for your RV. This unit's highest surge protection rating is 4200 joules, the highest of our top 5 recommendations.
As expected, this surge protector can efficiently handle numerous weather conditions and will operate even if you are traveling with your RV in the scorching sun, rain, snow, or any other harsh condition. Here's a look at some key features of the product to consider.
Portable and easy to install
LED Indicator
Protection from Surges, Spikes, and Lightning Strikes
On/Off Switch
Auto Shutoff Safety Feature
30 Amp or 50 Amp: Which is My RV's Connection?
You might have heard that two different types of electrical connections are used in RVs: 30 amp and 50 amp.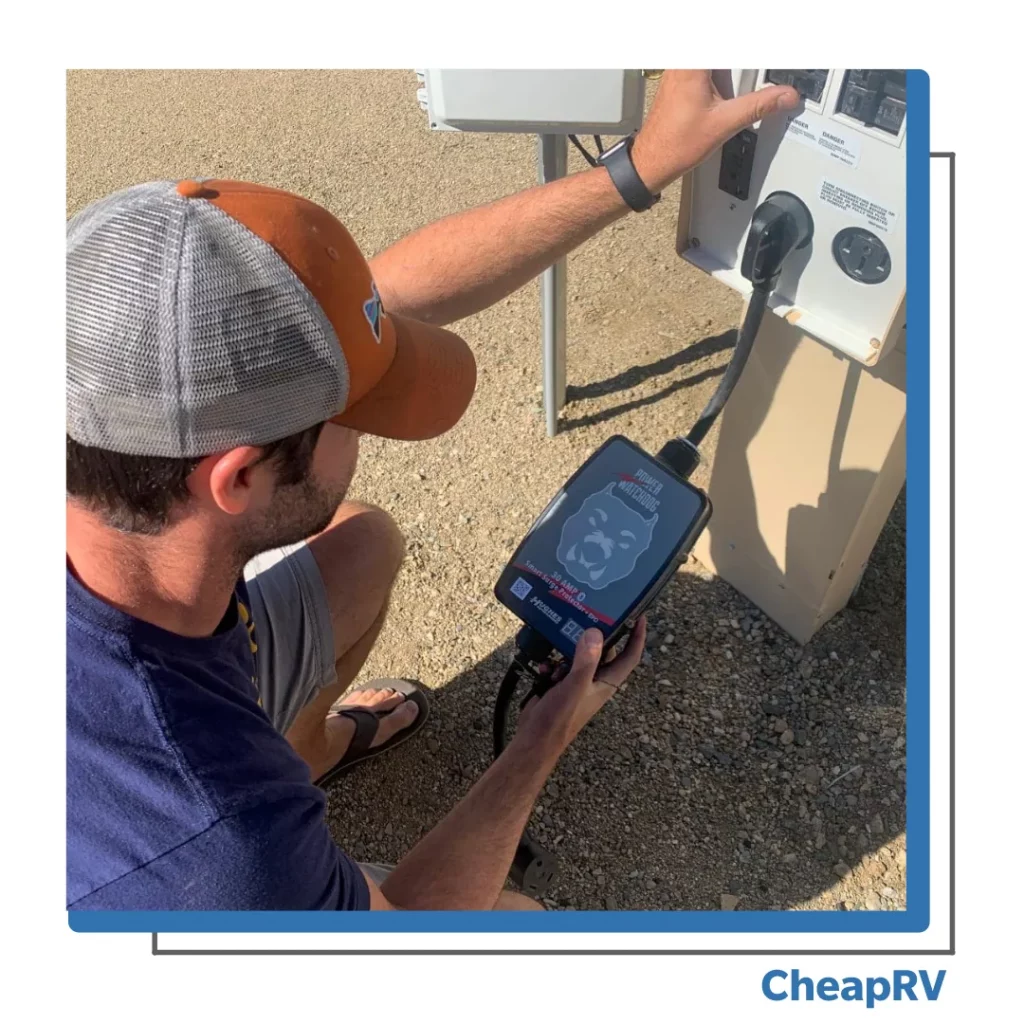 You may be wondering which one your RV needs or whether you need an adapter if you have a 30 amp connection but want to use something that requires a 50 amp connection.
The end of your RV's power cord contains the number of connector prongs, and by looking at this prong, you can determine your RV's connection type.
If your RV has three prongs on the end of its power cord, two of which are larger than the third, it is a 30-amp connection. If it has four prongs on end and two larger than the others, it is a 50-amp connection.
Conclusion
If you are planning a road trip or living in an RV, it is highly recommended that you have some protection for your electrical equipment.
The power surge on coach buses can cause serious damage to the electrical equipment in your RV, and having the proper protection is crucial to minimizing problems down the line.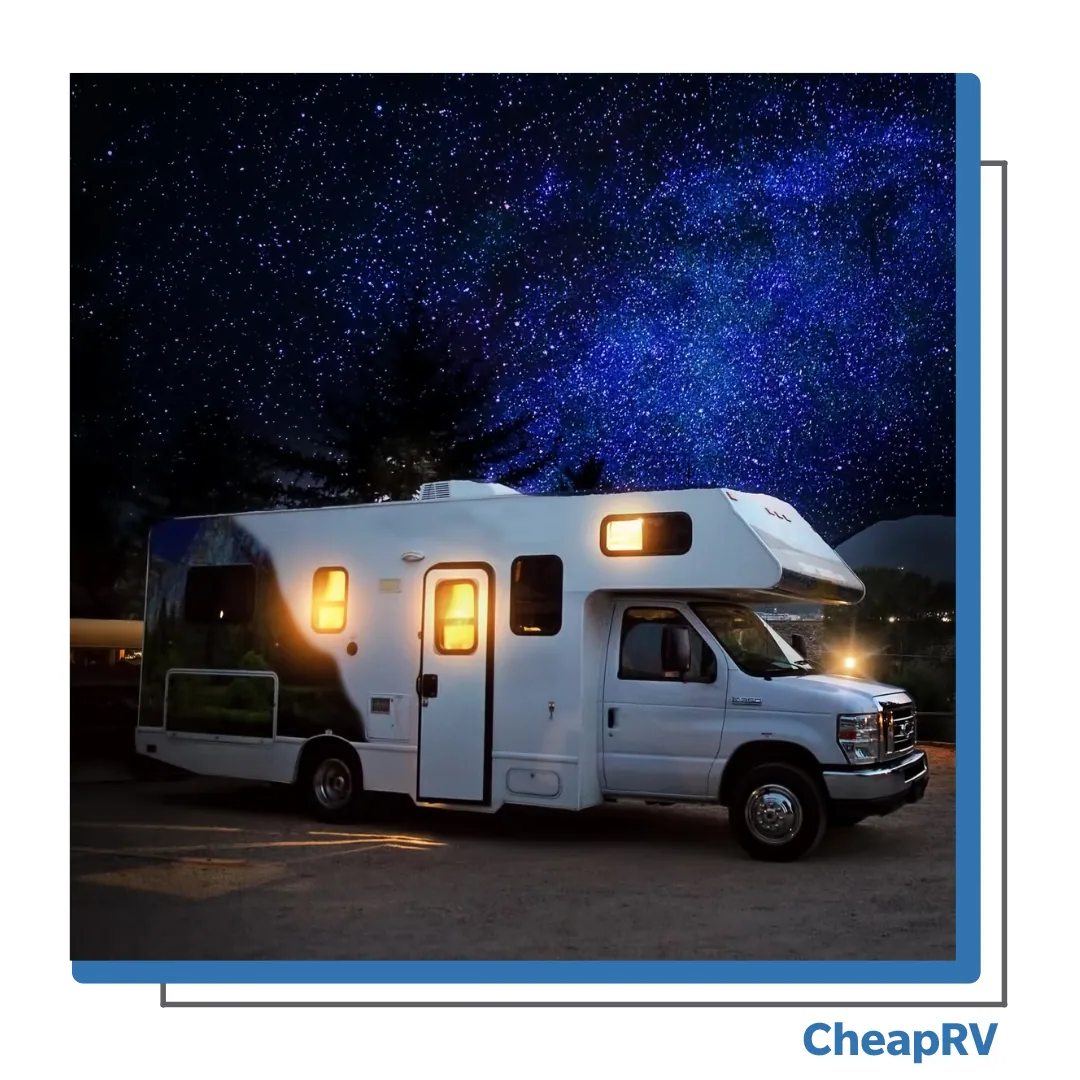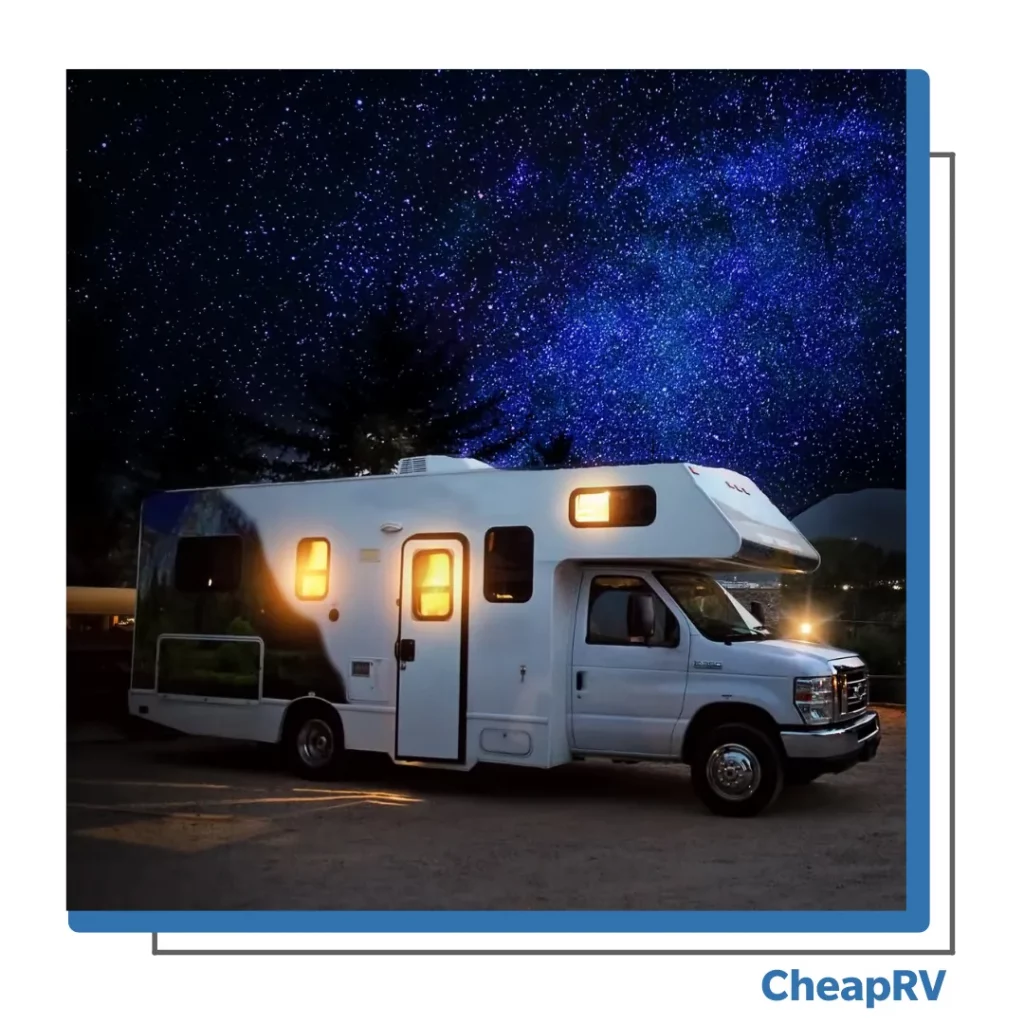 It isn't just a trip to the hardware store either—you shouldn't skimp on price. Instead, choose a reputable brand, such as the Technology Research Surge Guard or the Hughes Spike Power Watchdog. And remember that paying more upfront will save you money in the long run.