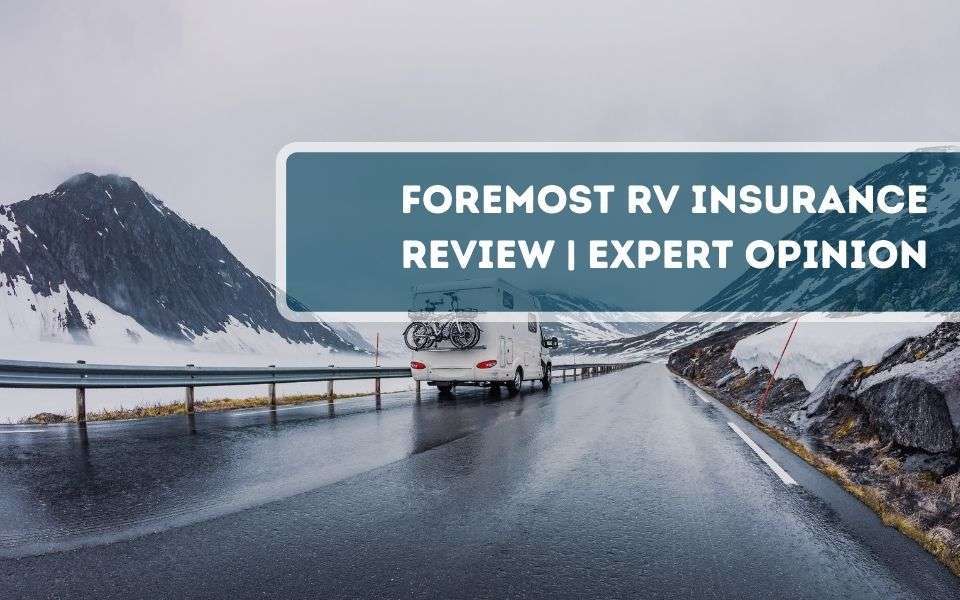 Foremost RV Insurance Review
When you own an RV, you want a high-quality insurance company to have your back during accidents. Fortunately, Foremost RV Insurance is a popular choice among RV enthusiasts and has a strong industry reputation. You can also pair your auto and home insurance with your RV insurance through this company to get a better deal.
If you don't have a clean driving record, you should look into Foremost RV Insurance for affordable coverage. There are plenty of coverage options and benefits you can consider that can lower your monthly insurance payments.
Please continue reading to learn everything you need about Foremost RV Insurance. In addition, our expert review will discuss why this company stands out, its different coverage options, and its customer service.
Why Foremost RV Insurance Stands Out
This company is recognizable in the RV industry because it's the first company in the United States to offer RV insurance. Since it's the first company to offer this type of insurance, it works hard to maintain its name among RV enthusiasts. So, if you're interested in choosing an insurance company with the most experience, look no further than Foremost RV Insurance.
Foremost RV Insurance Reviews
Most of the reviews for this insurance company are related to their home insurance. This company offers home insurance coverage for properties that have difficulty receiving coverage. For example, people may purchase home insurance from this company if they live in an area prone to natural disasters or own an older property.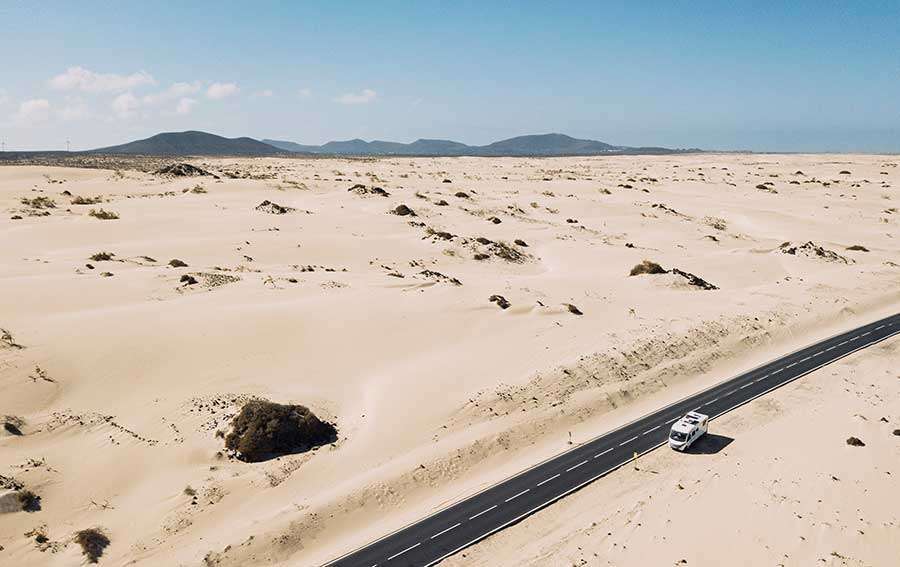 Even though we're discussing RV insurance in this review, it's also important to look at the home insurance reviews. Across the board, reviews for this company are above average. They rank excellent in financial strength, good in claim satisfaction, and have an average 3-point rating in coverage and benefits, customer service, and affordability.
Foremost RV Insurance Coverage and Benefit
This insurance company offers RV-specific coverage and liability and property coverage. The following are the coverages you can get based on your chosen plan.
Basic Coverage:
Property Damage Liability
Comprehensive Coverage
Bodily Injury Liability
Personal Injury
Collision
Underinsured/uninsured Motorist
Medical Payments
RV Specific Coverage:
Personal and Belongings Effects
Total Loss Replacement
Full Timer
Emergency Expense Allowance
RVs That Qualify For Foremost RV Insurance
The following are the types of RVs that are eligible for Foremost RV insurance coverage. You'll need to find a different RV insurance company if your RV doesn't qualify.
● A-Class motorhome
● B-Class motorhome
● C-Class motorhome
● Pop-up tent trailer
● Conventional trailer
● Horse and toy hauler trailer
● Fifth-Wheel trailer
● Mounted truck camper
● Single horse and utility/cargo trailer
Foremost RV Insurance Costs and Discounts
The discounts available and discounts rate vary from state to state. For example, if you live in Michigan, you may receive different discount options than someone who lives in California. To find out the discount rates you can receive, you'll need to contact an insurance agent For more information. Unfortunately, this information is not readily available on their website.
However, based on the information available on their website, some RVers are eligible for a significant discount on their RV insurance premium. They will determine your deductible and premium based on your driving history, age, and other relevant insurance information.
Foremost Customer Service
Unfortunately, this insurance company doesn't offer 24/7 customer service, which can be inconvenient depending on the time you get into an accident. This is customers' most common complaint when they review this insurance company's customer service.
This insurance company also extends its work to brokers and agents through a vast network. Unfortunately, this situation can make it difficult for people to get ahold of a customer service representative when they have an issue.
If your primary focus is customer service when it relates to an insurance company, you may want to choose a different option. Overall, this insurance company has one of the worst customer service teams compared to its competitors. The Better Business Bureau gives this insurance company an F rating in customer service.
Pros and Cons of Using Foremost RV Insurance
Now that you understand Foremost Insurance Company, it's time to weigh the pros and cons of their RV insurance. Comparing pros and cons when talking about RV insurance is the best way to ensure you choose an excellent insurance provider.
Pros Of This Insurance
The main benefit to know about this insurance company is that if the longest-running RV insurer in the United States. No other insurance company can compare longevity with Foremost RV Insurance. Another massive benefit of this company is that they offer coverage for almost any type of trailer and RV on the market.
Since The financing company that owns Foremost RV Insurance has been around for so long, you don't need to worry about them going bankrupt anytime soon. You can also purchase full coverage RV insurance from this company despite your insurance history.
Cons Of This Insurance
The worst part of this insurance company is its customer service. They do not offer 24/7 customer service and have a terrible reputation with the Better Business Bureau. This insurance company also has a limited online presence, so it can be difficult for potential buyers to do their research.
You'll need to choose a different insurance company if you want to drive outside the US and Canada in your RV. This insurance company does not offer any coverage in Mexico, which could limit your travel options.
Final Thoughts
Foremost Insurance Company is a fantastic option for people looking for an RV insurance company that's been around for a long time. The main benefit of choosing this insurance company is that you can rest assured it won't go bankrupt anytime soon. There are also plenty of coverage options when choosing this insurer, and you don't have to limit the type of RVs you're interested in.
The main drawback of this insurance company is its poor customer service. Before you sign a contract with this insurance company, you'll want to weigh the pros and cons to determine if it's right for you. If customer service isn't a big deal for you, then this could be a great insurance option for your RV coverage. It would be best to do thorough research on insurance companies before deciding.