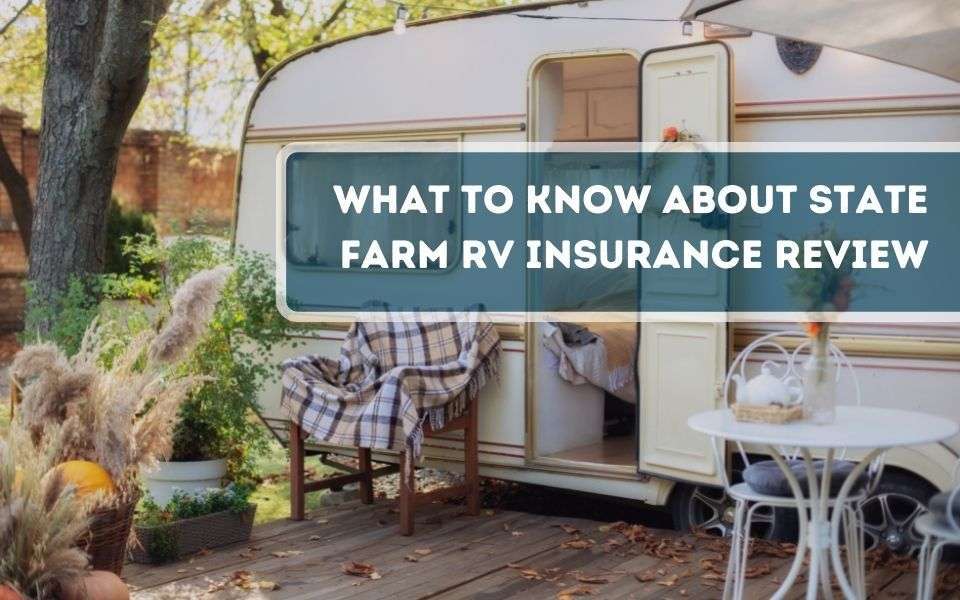 What To Know About State Farm RV Insurance Review
If you live in the United States, you're probably familiar with State Farm Insurance Company. Many people enjoy the insurance coverage they receive from State Farm, but State Farm covers plenty of things.
For instance, just because someone likes their home or auto insurance through State Farm doesn't necessarily mean they'll enjoy RV insurance through the same company. However, if you own an RV, you've invested plenty of money and need high-quality insurance coverage to keep your finances safe during an accident.
Please continue reading to learn everything you need to know about State Farm RV insurance. In our review, we'll discuss how much State Farm costs, State Farm coverage options, and the best insurance coverage for full-time RVers.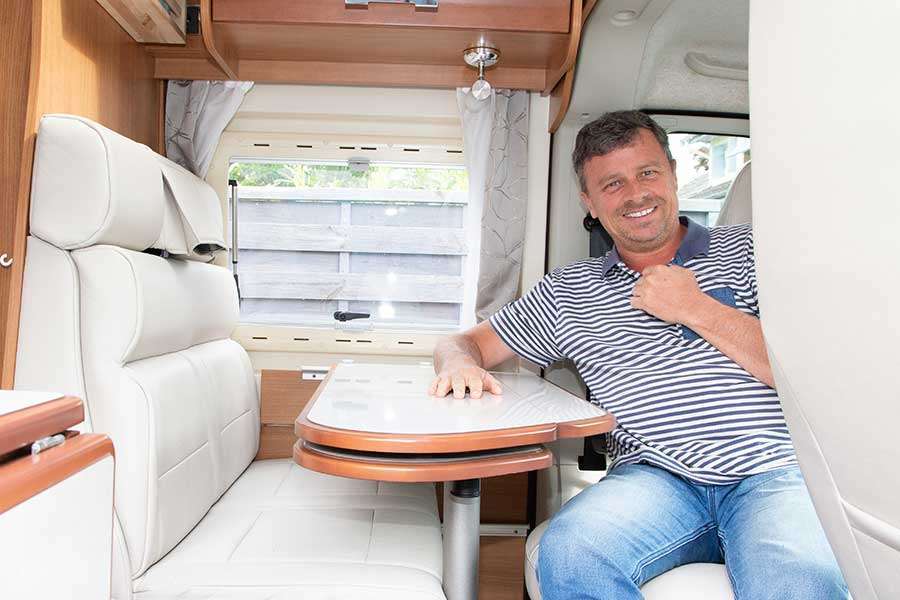 Is State Farm a Good Insurance Company?
You need RV insurance to keep your transportation safe if you own an RV. You'll want to ensure you choose a good insurance company for your RV so that you get the bang for your buck you deserve. So, Is State Farm a good insurance company for your RV?
Fortunately, State Farm is an excellent insurance company that receives positive reviews across the United States. Thousands of customers enjoy their insurance experience with State Farm whether they own an RV, car, or home. The following criteria are how we determined that State Farm is a good insurance company for RV owners.
State Farm doesn't have many customer complaints.
State Farm offers discounts on insurance premiums
this insurance company offers safe driving and young driver programs
you can opt into rental car coverage when you choose this insurance company
State Farm has above-average auto insurance coverage and customer satisfaction
You can purchase gap Insurance so that you remain covered between insurance plans.
How Much Does State Farm Insurance Cost?
The cost of your insurance coverage depends on your driver, your driving record, and which RV you purchased. You can pay as little as $52 monthly for RV insurance if you want minimal coverage. Alternatively, you'll pay a minimum of $104 monthly if you want full coverage.
You'll need to speak to an insurance agent to get clear cost estimates for your insurance plan. For instance, if you're under 25 With a few traffic tickets, you may pay more for insurance coverage than older people with a clean driving record.
The cost of your RV insurance also varies depending on how much coverage you desire for your situation. You can opt in and out of several things depending on how often you think you'll utilize those insurance services.
State Farm's RV Coverage Options
If you own an RV, you can customize your coverage to include several factors. The following are insurance options you can include in your State Farm coverage.
Property damage and bodily injury liability
Underinsured or uninsured motorist coverage
Comprehensive coverage
Collision coverage
State Farm travel expense coverage
Rideshare insurance
Roadside assistance
Multiple RV discounts
State Farm Insurance Discounts
One of the reasons people enjoy State Farm Insurance for their home, RV, or vehicle is all of the discounts they offer customers. The following are insurance discounts offered by State Farm that you can get in certain situations.
Good driving discount
Accident-free discounts
Multi-policy discount
Student discounts
Drivers education discount
Passive restraint discount
Long-distance student discounts
Anti-theft device discount
Loyalty discount
Vehicle safety discount
Some of these discounts aren't available in all 50 states. You'll need to speak with a State Farm Insurance representative to determine which discounts you meet the eligibility requirements.
Does State Farm RV Insurance Cover Water Damage?
Unfortunately, sometimes natural disasters happen, like flooding, that can cause damage to your RV. You'll be happy to know that State Farm offers water damage insurance. It's highly recommended to purchase flood insurance for your RV if you live in an area susceptible to this natural disaster. This insurance is also recommended for people who travel frequently.
Does State Farm for Full-time RVers offer Any RV Insurance?
State Farm offers extra insurance coverage options for RV owners. So, if you ride in your RV full-time, you should invest in these extra insurance options to keep yourself safe during your travels. The following are examples of insurance coverage you can add to your plan.
Personal liability insurance
Emergency expenses
Medical payments
Personal effects coverage
These services are not included in your basic State Farm RV insurance plan. You'll need to speak with your representative to determine how much extra you would pay monthly to add these precautions.
State Farm Insurance's Advantages
When you own an RV, purchasing an insurance plan that stands out from its competitors would be best. Fortunately, State Farm has many aspects that help it stay ahead of the game. The following are the advantages of using State Farm Insurance for your RV coverage.
You can check your insurance coverage using a mobile application and adjust or submit claims on the go.
State Farm Insurance offers rideshare insurance in most of the United States. Purchasing rideshare coverage is a great way to protect yourself legally.
The drive safe and safe program enables people under 25 years old to drop their insurance rates if they practice safe driving. Driving safely in an RV is a great way to lower your insurance rates and protect your possessions.
If you don't have time to visit a State Farm Insurance office, you can request a quote online for your RV insurance. Requesting a quote will take less than 10 minutes, and you can approve this insurance same day.
Final Thoughts
One of the largest and most popular insurance companies in the United States is State Farm. If you're looking for a reliable insurance company to cover your RV, you don't have to look any further. State Farm has thousands of satisfied customers throughout the United States thanks to its low insurance rates, discounts, and customization options.
If you've recently purchased an RV and are looking for a reliable insurance company, you should contact a State Farm agent as soon as possible. An agent can tell you which discounts you qualify for to get the lowest rates possible for your RV coverage. Many customers across the nation are satisfied with their insurance coverage from State Farm, and you can join them in this satisfaction.