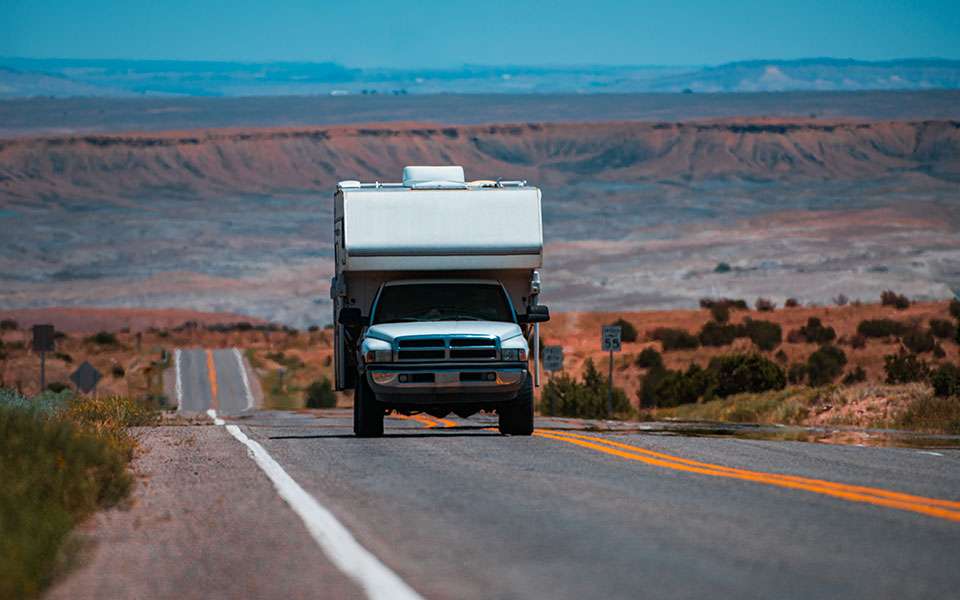 Progressive RV Insurance Review
Progressive RV insurance protects your recreational vehicle against damage. For example, if you own an RV, get into an accident, or experience a natural disaster, Progressive insurance will pay for it based on your policy.
It would be best to read your policy before signing your contract to understand your coverage. Progressive won't cover any mishaps that don't fall under your plan. However, their insurance premiums are lower than most other companies, and they have great customer reviews.
Please continue reading to learn everything you need about Progressive RV insurance. In addition, we will compare Progressive to other insurance companies so you have a better understanding.
Market Quality and the Basic Coverage
Progressive insurance is the 5th largest insurance company in the United States. This corporation provides a wide selection of auto and recreational vehicle insurance coverages. You can purchase insurance coverage that will cover damage receive in an accident on the road, in a park, or at a campsite.
Overall Service Ratings
Progressive insurance RV coverage has a 4.5 out of five rating in the insurance market. Many RV enthusiasts are aware of Progressive and the discounts this company provides. However, Progressive is not known to provide the best extended RV warranty.
Progressive is an affordable insurance company that allows you to customize coverage and purchase specialty packages. They also have higher reliability ratings than their competitors.
Classifications
Before you purchase your insurance plan, you need to understand RV classifications. Below, we will detail the most common RV classifications and how they get their class.
Class A Motorhome
A Class A motorhome is an RV that's typically 8.5 feet wide and built on a heavy-duty frame. These RVs are the most expensive on the market because they offer plenty of luxury amenities. Due to the extra amenities, you can expect higher insurance rates when you own a Class A motorhome.
Class B Motorhome
Class B motorhomes are the cheapest ones you can get. These motor homes are under 21 feet long, making driving easier. Because they're smaller and they don't use as expensive parts, they won't hurt you as much when you purchase an insurance plan.
Class C Motorhome
Class C motorhomes fall between the A and B types. They're excellent for family road trips, but they don't have as many luxury accommodations as Class-A motorhomes. This motorhome class also falls in the middle of the price range on your insurance plan.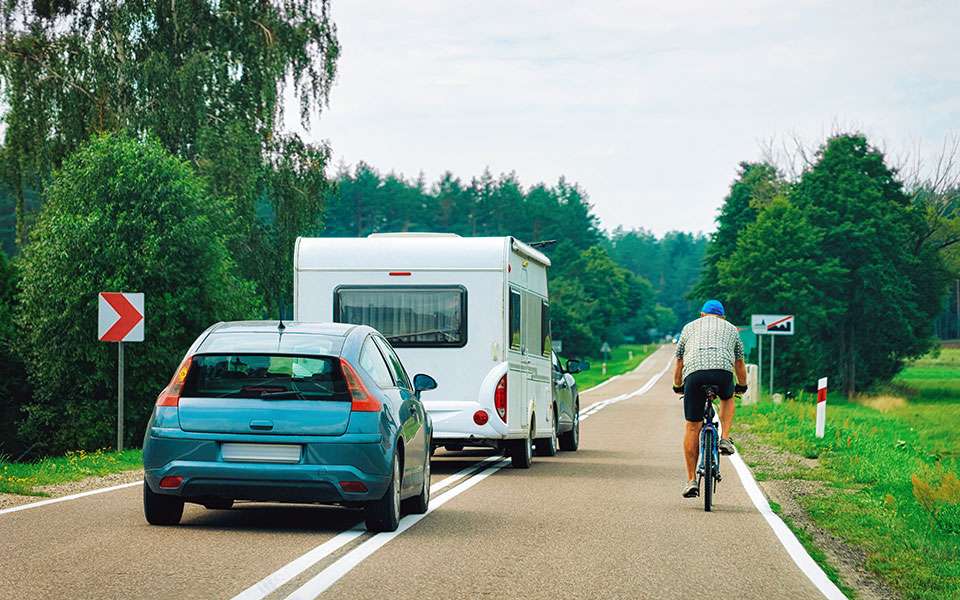 Coverage and Benefits with 4.5/5 Ratings
Progressive is a well-known insurance provider in the United States, offering individual insurance policies for RVs. Progressive includes liability insurance which involves property damage and bodily harm in their basic coverage plans. You can upgrade your insurance plan if you want extra safety, but many people choose basic coverage.
Basic Coverage
Basic coverage plans are the most common option for Progressive customers who own RVs. You can expect the following accommodations when you purchase basic coverage through Progressive.
Accountability for bodily injury
Accounting for Property Damage
Collision
Comprehensive
Accidental Injuries
Payments for Medical Services
The motorist who is uninsured or underinsured
Now that you understand what's included in your basic RV coverage, it's time to discuss the upgraded plans. Each plan includes these basic amenities that you'll find in basic coverage.
RV Specific Coverage
Sing RV-specific coverage is the best way to cover any aspect of your recreational vehicle. RVs are more expensive than typical vehicles, so your insurance premiums may cost more when you purchase RV-specific insurance period you can expect the following coverage options when you choose this method.
Replacement of Total Loss
Roadside Assistance for RVs
Full-time employee
Personal Effects & Belongings
Allowance for Unforeseen Expenses
Insurance in Mexico
Liability for Vacations
The more time you spend in your RV, the more likely you will get into a vehicle accident. It's important to keep yourself safe in this situation.
Type of RV
You can curate your Progressive insurance plan to accommodate the type of RV purchase. The following are the types of RVs you can cover.
Class A, B, and C
Pop-up, conventional, and Fifth wheel trailer
Mounted Truck Camper
Toy Hauler, Single Horse Trailer &
Cargo/Utility
The type of RV purchase has a huge impact on how much you'll pay on monthly insurance. For example, purchasing insurance for a cargo RV will be more affordable than a class-A RV.
Progressive RV Insurance Discounts and Costs
Progressive has RV insurance that starts at $10.41 monthly, which is a great deal for full RV insurance coverage. They also have excellent customer reviews compared to their competitors. If you are a responsible driver and you're driving record reflects that fact, you'll pay less in insurance than someone with a spotty driving history.
The Discount Offers
Another huge benefit of purchasing RV insurance through Progressive is that they have plenty of discounts. Progressive is known to have low prices across the board.
Repeat insurance discount: This offer is available to anyone who's had Progressive before and is returning to the service.
Multiple discount policy: this policy is available for people with more than one person on the insurance.
Multiple car discounts: if you add more than one card to your insurance policy, you can get a 4% discount from Progressive.
Autopay discount: Progressive offers discounts for people who set up autopay for their RV insurance.
Online quote discount: Progressive offers 7% discounts for people who get a quote online.
Online signing discount: if you sign a contract with Progressive online, they offer a 9% discount.
Student discount: you need to be a full-time student to receive this offer
Paperless discount: people who choose online only for mail and documents can receive a discount
Homeowner discount: you can save 10% if you add your home to your Progressive insurance bundle.
Safe driving discount: you can install a device through Progressive that will give you a discount for driving safely.
All of these discount offers are great for people who qualify. You need to speak to an insurance representative to understand whether or not you qualify for these discounts.
Customer Support
When you are in an emergency, you need excellent customer support to assist you. Fortunately, Progressive offers great customer service that has the following accommodations.
Give online support to the clients
Online claims reporting
Claim tracking
24/7 support
FAQ
How does Progressive RV insurance help you reduce damage?
Progressive helps you reduce damage by covering costs through experience in an accident or natural disaster. These safeguards can save you plenty of money because our fees cost almost the same as a house. You can optimize your insurance coverage to reduce as much damage as possible.
What is essential when buying Progressive trailer insurance?
You must always read your policy before signing a contract with Progressive. It's difficult to find a policy that covers the full price of your damage, so you need to be mindful of your deductions. You can purchase additional services to protect your RV.
What is the difference between Good Sam RV insurance and Progressive insurance?
Good Sam RV insurance has better customer scores than Progressive RV insurance. However, Progressive has better customer support.
How to get rid of progressive car insurance?
You can cancel your Progressive insurance coverage over the phone, by e-mail, or by visiting an insurance office. They can refund your money for insurance you haven't used.
Final Thoughts
Progressive is a great option if you're looking for an insurance company with excellent customer service. This insurance company has a 4.5 out of five customer rating and affordable RV coverage. You can bundle your house, auto, and RV insurance together for the best price.
It would be best to shop around for insurance providers before deciding because each insurance company offers different services and prices.