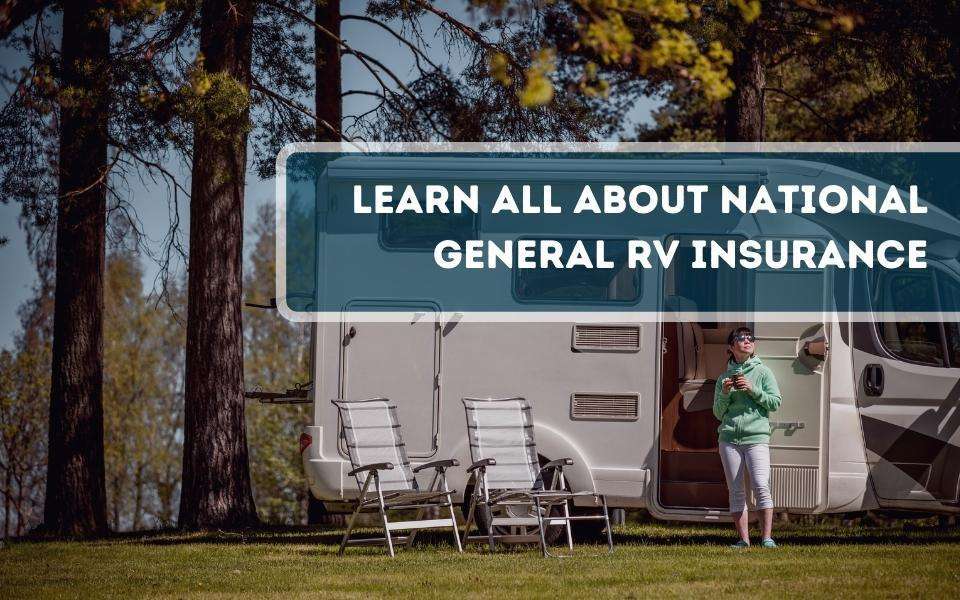 Learn All About National General RV Insurance
As an RV enthusiast, you need insurance coverage with plenty of options to get the best option for you. Fortunately, national general RV insurance offers many insurance options for passionate RVers. The customer satisfaction ratings range from average to decent, but there are plenty of complaints in the reviews for this company.
The only way to determine whether or not this company is worth the trouble is by understanding its insurance policies and seeing other people's experiences. Every insurance company has pros and cons that people need to consider before purchasing.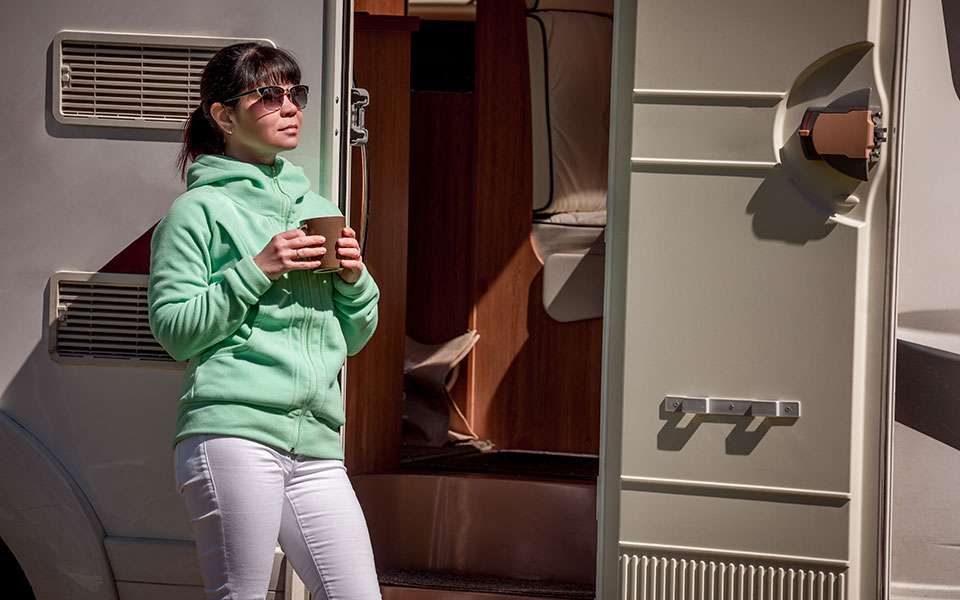 Please continue reading to learn everything you need about National General RV Insurance. We will also discuss their coverage plans, the benefits, and the discounts you can receive through this insurance company.
National General Insurance Reviews
National General Insurance reviews have an overall rating of four out of five. This is fantastic news for people considering purchasing RV insurance through this company. In addition, people rate their insurance benefits, customer service, and additional support a four out of five in satisfaction. Their lowest rating is a three out of five for their cost and discounts section.
National General Insurance's Products
National General Insurance offers plenty of products you should consider before choosing an insurance plan. In addition, you can save money on monthly insurance payments when you bundle your insurance.
1. Auto Insurance
Auto insurance is one of the many insurances that this company provides its customers. When you choose this company for your auto insurance, plenty of accidents fall under this coverage. The following are the benefits included with the auto insurance plan.
● This company offers a lifetime repair guarantee under its basic auto insurance plan.
● If your automobile is stolen, they'll offer a reward of up to $500 for its return.
● They'll offer emergency coverage for lodging and food up to $500.
● If you're not satisfied with their services, they'll offer a deductible of $250.
● This company resolves all minor claims within 48 hours.
● This company offers car shopping services to assist you if you damage your vehicle.
2. National General RV Insurance
When you get RV insurance through this company, you can also insure another vehicle under your plan. This is a great way to make insurance payments easier on customers. The following are roadside assistance benefits included in your RV insurance.
● Optional full RV replacement coverage.
● Permanent attachment coverage
● Optional storage insurance
● Up to $3000 to replace items damaged in the RV
● Optional full-timer coverage
People enjoy this insurance company because there are many flexible options RVers can include in their plans. In addition, customers feel content with their coverage when an insurance company offers plenty of customization options.
3. Home Insurance
This insurance company also offers home insurance plans that you can bundle with your RV or auto insurance. The following are aspects the National General Company offers In their home insurance plans.
● Personal property coverage
● Dwelling coverage
● Liability coverage
● Extra ranges outside the policies
Even if you spend most of your time on the road, it would be best to purchase home insurance to keep your household safe.
4. Business Insurance
Many RV enthusiasts are business owners and purchasing insurance plans that accommodate this situation is beneficial. The following are aspects The National General Company includes in its business insurance coverage.
● Coverage of business property
● Coverage for workers' compensation
● Specialized in general business liability costs
● Commercial auto coverage
● Other additional coverages
National General Insurance Coverage and Benefits
If you're an RV owner, you'll be happy to hear that this company offers plenty of coverage options for your vehicle. Below, we'll discuss the difference between their basic and RV-specific coverage plans.
1. Basic Coverage
You don't need to go all out and purchase RV-specific coverage if you're looking for a comprehensive insurance plan. This company offers plenty of coverage options under its basic coverage plan.
● Liability coverage
● Comprehensive coverage
● Collision coverage
So, if you get into an RV accident and have the basic coverage plan, you will have some assistance with your situation.
2. RV Coverage
The RV-specific coverage plan includes everything discussed in the basic coverage plus additional options. In addition, the RV-specific coverage plan includes the following aspects.
● Personal belongings coverage
● Total replacement cost
● Permanent attachment coverage
● RV specialized equipment coverage
● Complete liability coverage
● Mechanical breakdown coverage
RV's are expensive, so you'll want to purchase a comprehensive insurance plan to stay prepared in worst-case situations. Otherwise, you could find yourself in extreme financial debt with nothing to show for it.
National General's RV Insurance Costs and Discount
National General Insurance offers plenty of discount plans for interested people. Bundling your coverage is a fantastic way to save money across the board on your monthly insurance payments. If you're an RV enthusiast, you may qualify for the following discounts.
1. Multi-vehicle Discount
When you bundle multiple vehicles, you can save up to 20% on your insurance bill. Your RV counts under this multi-vehicle discount. Many people own an RV and a standard daily vehicle and require insurance in both situations.
2. Low Mileage Discount
If you drive your RV less than 15,000 miles per year, you'll qualify for the low mileage discount. To ensure you stay under this mileage, the insurance company will provide a mileage tracker to help you lower your insurance rates. This is fantastic for RV owners that only drive their vehicles in specific seasons.
You can save between 13 and 54% on your insurance rates when you qualify for the low mileage discount. The less you drive your RV, the more you'll save on insurance.
3. Other Offers
This insurance company offers plenty of additional discounts for RV owners. However, these additional discounts can vary nationwide. The following are examples of other offers you can receive through National General RV Insurance.
● Discounts on new RV parts
● Emergency coverage
● Search Assistance
● Theft reward
● Storage savings
You'll need to speak with a National General Insurance representative to determine which offers you qualify for.
RVs That Qualify For General RV Insurance Coverage
The following RV's can receive coverage under National General RV Insurance.
● Class A, Class B, and Class types of motorhome
● Fifth-wheel RV
● Travel Trailer
● Airstream
● Other Types of RVs
Get a Quote For Your RV Insurance
The best way to learn more about this insurance company is by contacting them directly. Fortunately, you can contact this insurance company through their mailing address, phone number, or online chat function.
Mailing Address: PO. Box 3199, Winston-Salem, NC, 27102
Call: 1-888-293-5108
Chat: Go to the company's website and use the function "Chat Now."
Final Thoughts
National General RV Insurance is one of the best options to protect your RV from accidents and other damage. It would be best to look at the National General RV Insurance reviews to get better insight into this RV insurance company. This company offers every type of coverage to help you save money on RV insurance.
This is one of the highest-rated RV insurance companies in the United States. You should shop for insurance from this company if you're interested and comprehensive RV insurance with customizable plans