How Much Is RV Insurance?
Some people prefer using their recreational vehicle as a full-time living establishment, while others prefer using this RV for camping trips. It doesn't matter why you use your RV; the most important thing is that you have a great insurance company to cover your assets.
RV insurance coverage applies to used and new RVs because both situations can cost a lot of money if they receive damage. Unfortunately, the more time you spend on the road, the more likely you will get into an accident.
Please continue reading to learn about the factors contributing to your RV insurance rates. Unfortunately, different people will have different rates for their RV insurance, no matter what company you go through.
How Much Does RV Insurance Cost?
There are several aspects of your RV insurance that can influence your monthly rates. The following are the average insurance premiums through progressive for different types of RVs:
Travel Trailer: $502
Motorhome: $848
Liability: $125
However, even though these are the average prices reported by progressive, you might get a different rate depending on your circumstances.
Your average RV insurance premium varies depending on your location. Different states require different types of insurance, which can greatly impact how much you pay yearly. Below, we will compare five different states' insurance premium prices so that you can get a better understanding of these variables.
North Carolina: $860
Massachusetts: $1,128
Michigan: $4,490
Texas: $1.425
California: $4,000
As you can see from these examples, Michigan and California have extremely high insurance premiums, while other states are much lower. You should get a quote on your insurance premium based on your state before you get an RV loan. You could pay much more than you expect in RV insurance.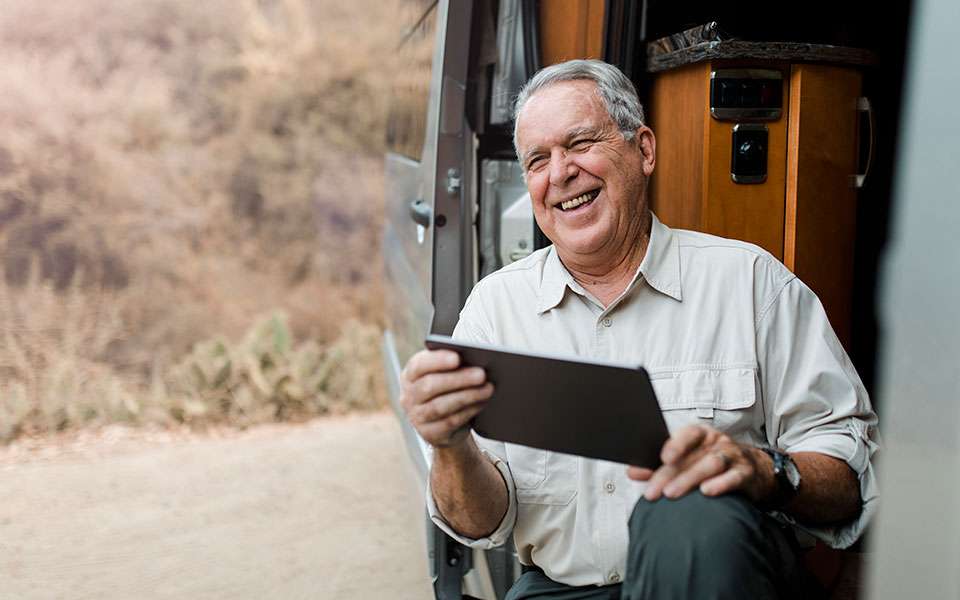 RV Insurance Cost Determining Factors
As we've been discussing, several factors can impact your travel trailer insurance cost. Below, we will detail the different factors so you can prepare yourself for your insurance rate.
1. The RV Class Types
The bigger and more expensive your RV is, the more money you'll have to pay on insurance premiums. The following are the types of RV classes and what you can expect when adding them to your RV insurance.
Class A: This is the best motorhome you can get. You can get this motorhome with either fuel or diesel on the road. If you want RV insurance to cover a Class A motorhome, expect your insurance rates to be high.
Class B: these motor homes are extremely fuel efficient but have limited amenities. This will be the cheapest option for your insurance plan.
Class C: If you're looking for an in-between option on your insurance premiums, consider getting a Class C RV. These RVs are midsize and come with plenty of amenities. So, you can still hook up basic appliances in this RV and stay comfortable while traveling.
Aside from these RVs, you can also get insurance for your travel or pop-up trailer. Compared to the three classes of RVs, these travel trailer insurance prices are low.
2. RV Model and Specs
If you have a newer RV with a warranty, you can have cheaper RV insurance. Alternatively, your insurance rate will jump if you have an older RV that doesn't carry a warranty. These factors matter regarding an RV because your insurance company wants to pay as little as possible for potential r
3. RV Insurance Policy
There are several different policies you can get for your RV. For example, your insurance rates will cost more if you're looking for full coverage insurance on your RV. The type of policy you choose depends on how often you spend on the road.
For example, if you only drive your RV seasonally, you don't need the most expensive RV coverage. However, if you drive your RV full-time, you'll want the best coverage possible to keep yourself safe.
4. RVer's Driving Experience
The more driving experience you have, the less you'll have to pay on RV insurance. Your insurance company wants to know that you're at lower risk of an accident and that driving takes time to master. Unfortunately, you'll have to pay more for RV insurance if you're a newly licensed driver.
5. Traffic Violations and Past Accident Records
You can expect an extremely low insurance rate if you don't have any problems with your driving record. However, if you have a history of traffic violations and DUI, you'll have to pay more on your RV insurance premiums. Your RV insurance company bases your rate on how likely you are to make an insurance claim.
6. How Much the RVers Drive
Part-time RV drivers will have lower insurance rates than full-time drivers. They must pay less in insurance because they don't have as many opportunities to get into an accident. This means the insurance company views them as having a lower risk of making a claim.
7. Travel Destination
Unfortunately, many RV insurance companies don't offer coverage over country borders. So, if you plan to travel to Canada or Mexico, consider that before choosing your insurance coverage. It would be best to talk with an insurance consultant before planning an over-the-border trip to investigate temporary insurance while you're out of the country.
8. Which Insurance Company Insures Your RV Through
There are plenty of RV insurance companies out there, and each company will offer you a different insurance premium. That's why you need to get several quotes from several companies to ensure you get the best deal on your RV insurance. If you don't have to pay more than necessary for this aspect of RV ownership, you shouldn't.
9. The RV Coverage Type
Every RV insurance plan has different variables you must consider. The following are types of RV insurance you should investigate before signing a contract.
Property damage liability insurance (Mandatory)
Bodily injury insurance (Mandatory)
Collision and comprehensive coverage
Vacation liability coverage
Personal effects
Custom equipment
Roadside assistance
Pet injury
Total loss replacement
Everyone has different needs when it comes to RV insurance coverage. It would be best if you decided based on your budget and situation.
Fortunately, you could qualify for RV insurance discounts based on your situation. The following are popular discounts insurance companies can offer for RV drivers. However, you'll need to ask your company if these discounts are available.
Good driver discounts
Discounts when you bundle vehicles
Non-smoking discounts
Original owner discount
Storage discounts
Discounts when you pay in full
Antitheft and safety feature discounts
Each insurance company will have different requirements regarding these discounts, so you should inquire about them.
Final Thoughts
Your RV is expensive, so you must keep it insured to protect yourself financially. That is why you should consider RV insurance costs before purchasing this vehicle. Your RV insurance can vary significantly based on your state, financial situation, and driving history. RV insurance is usually affordable, but several factors can impact the price.