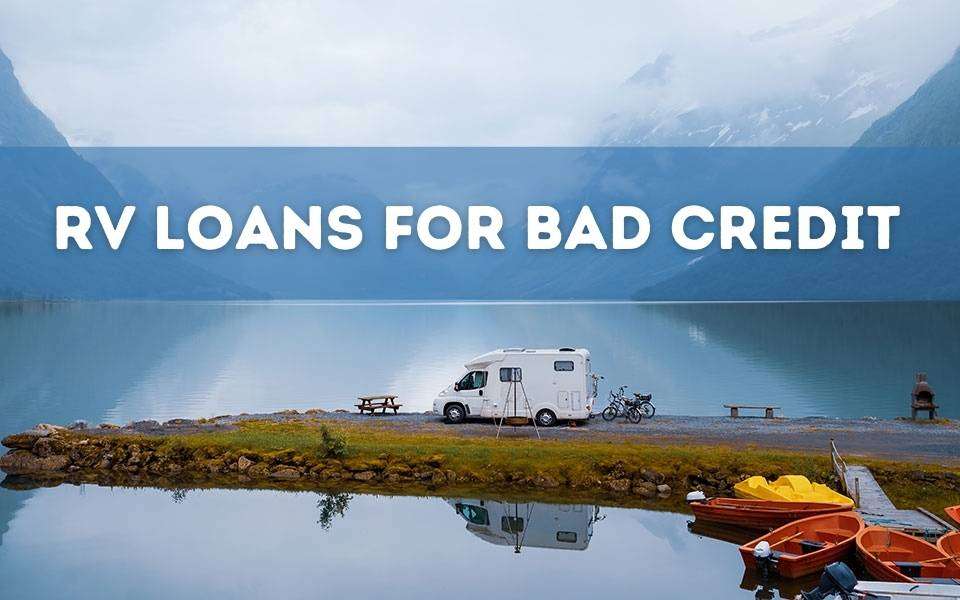 RV Loans for Bad Credit
Many people dream of owning an RV and traveling the country because it's a great way to explore nature and afford travel. However, if you have a bad credit history, you may be afraid that you can't purchase an RV through a loan.
Unfortunately, credit does play a huge role in whether you get approved for an RV loan. If you have bad credit, it can be disheartening to hear that you could never own an RV, or at least not anytime in the foreseeable future.
However, there are ways to get RV loans when you have bad credit. Please continue reading to learn everything you need about your bad credit financing options when purchasing a new or used RV.
How to Get Bad Credit RV Loans?
The main downside of getting an RV loan when you have bad credit is that it will cost more than the average RV loan. These loans are expensive because the lender calculates a higher interest rate for your financial situation. If a lender sees you as having a high risk of not paying off the vehicle, they'll charge you extra on your loan.
If you want a luxury RV, you may also pay for a higher loan when you have bad credit. Poor credit RV dealers can charge RV loans with an interest rate more than a home loan. RVs are considered luxury items as far as loan companies are concerned, so don't be surprised if your interest rates are abnormally high when you have low credit.
Finance RV with Bad Credit: Requirements to Qualify for the Program
Even when you go through a financing company and have bad credit, the financing company requires several things before they approve you for a loan.
Your loan institution needs to verify that you have consistent income. If you have bad credit, you at least need a stable job for RV loan approval.
you will only qualify for bad credit RV loans if you purchase them for recreational use.
A loan company won't approve you for a bad credit loan if you file for bankruptcy.
You must work at your job for at least two years before an RV loan company approves you for a bad credit loan.
You should at least make $20,000 yearly for bad credit loan approval. However, you may need to make more if you have other expenses.
Eligible RV Types
Fortunately, plenty of RVs is available for bad credit loans. The following are suitable RV types you should consider.
Travel trailers
Horse trailers
Motorhomes
Fifth wheel
Utility trailer
Toy hauler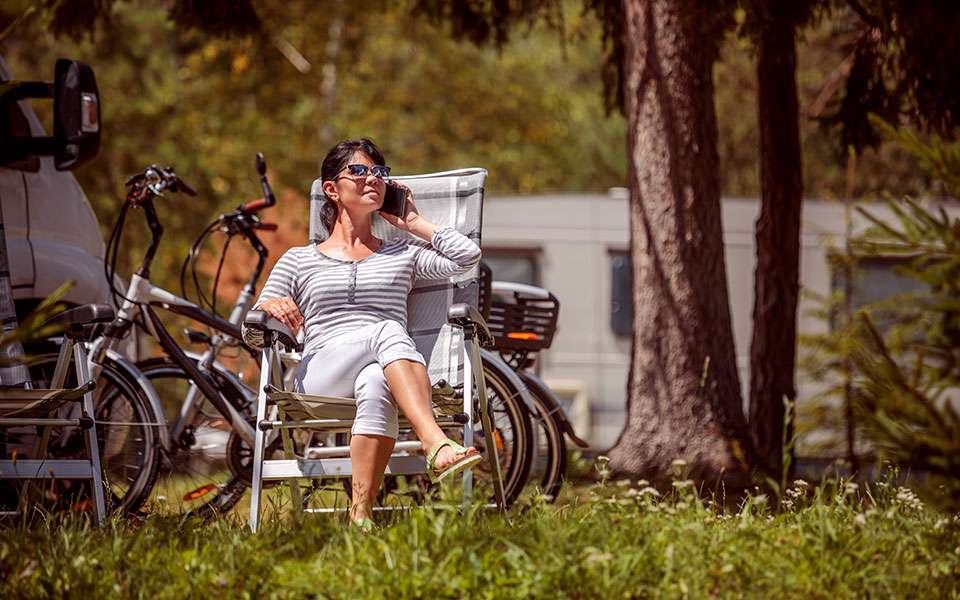 How To Get Bad Credit RV Loans
You must follow several steps before a financial institution approves you for a bad credit RV loan. If you have any missing information, you need to find it because they require plenty of financial records for approval. Follow the steps below to get approved for your bad credit RV loan.
1. Check the Credit Reports and FICO Score
Look up your credit report to check if there's any missing information or inaccuracies. Contact that institution for more information if you notice something wrong with your credit report.
It would be best to check your FICO score credit report as well. The minimum credit score you can have for a bad credit RV loan is 550. However, the higher your score, the more likely you will get approved.
2. Get the Best Price
It would be best if you shopped around at different loan companies to get the best price possible for your low credit score. If you settle for the first price given, you could spend years paying off the RV for more than what it's worth. You should also shop around at different dealerships to find the best price possible for the RV you want.
3. Acquire Pre-Approval
The best way to get an excellent deal on your RV is to get pre-approved. This shows that you are eager to get on the road and are serious about your purchase. Pre-approval is a fantastic way to save thousands of dollars on your loan.
4. Increase the Down Payment
Most people put 20% down on their RV, but you're more likely to get approved if you put more money down. You can also get a better deal when you add a higher percentage to your down payment. Additionally, some financial institutions require that people with bad credit put more money down than the average person.
5. Focus on your Credit
Paying attention to your credit score would be helpful even if you have bad credit. Knowing your score and the things you can get with your credit will give you a better chance of getting an RV loan. Focus on making payments on time to increase your credit score gradually.
Bad Credit RV Loans Disqualifying Factors
Unfortunately, some situations can disqualify you from receiving a bad credit RV loan. If you meet the following criteria, you'll need to make changes to qualify.
You have too much debt compared to your income
No proof of income
Too many bankruptcies
No credit history
Which Lenders Offer Easy RV Financing Bad Credit?
The following lenders can offer you financial options when you want a loan for an RV with bad credit.
1. Online Lenders
Online lenders are a great option if you don't have many options. These lenders can offer you financing options from across the country. You can expect the following factors when you go with an online lender.
Nationwide availability
Various terms and conditions
No in-person customer service
2. Credit Unions
You can get a loan to purchase an RV with bad credit through a credit union. However, expect the following conditions when you choose this option.
You need to become a member of the credit union
Credit unions offer lower rates with poor credit
Unfortunately, you can't get an RV loan through a credit union unless you become a member.
3. FedEx Employee's Credit Association
FedEx employee's credit association doesn't require a minimum credit score to approve a loan. So, this is something you should consider if you have bad credit.
4. Banks
A bank is a good option if you have a bad credit score because they focus more on your previous history with them. However, this method only works if you have a bank with whom you have a good relationship. You can expect the following features when you use a bank for your loan.
In-person service
Existing and active customer benefits
Interest rate discounts
5. Dealership Financing
Another common way to get cheap RV loans when you have a bad credit score is to go through the dealership. However, consider the following features before you go down this route:
Convenient
Costly
Brand restrictions
Other Financing Options
There are more financing options than what we have listed here. However, the other options have much higher interest rates than the ones we offer. Consider these alternatives if you run out of options.
Personal loan
Home equity loan
Final Thoughts
It can be challenging to find RV loans when you have a bad credit score. However, it's not impossible, and you can have many options if you're willing to have a higher interest rate. If you weigh all your
options and compare prices, you'll get a great deal on an RV loan for your low credit score. You can get an RV loan even if you don't have a credit history.