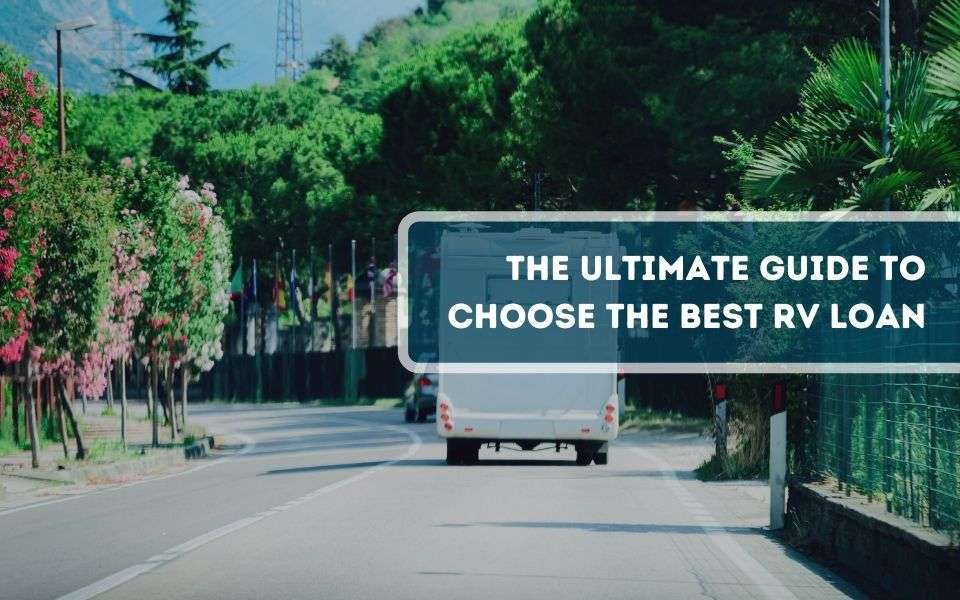 Financing Your RV: The Ultimate Guide To Choose The Best RV Loan
Buying an RV is a big deal, especially for the first-timer. Fortunately, there are many lenders available that provide RV loans across the country. RV financing can be intimidating for the first-time buyer.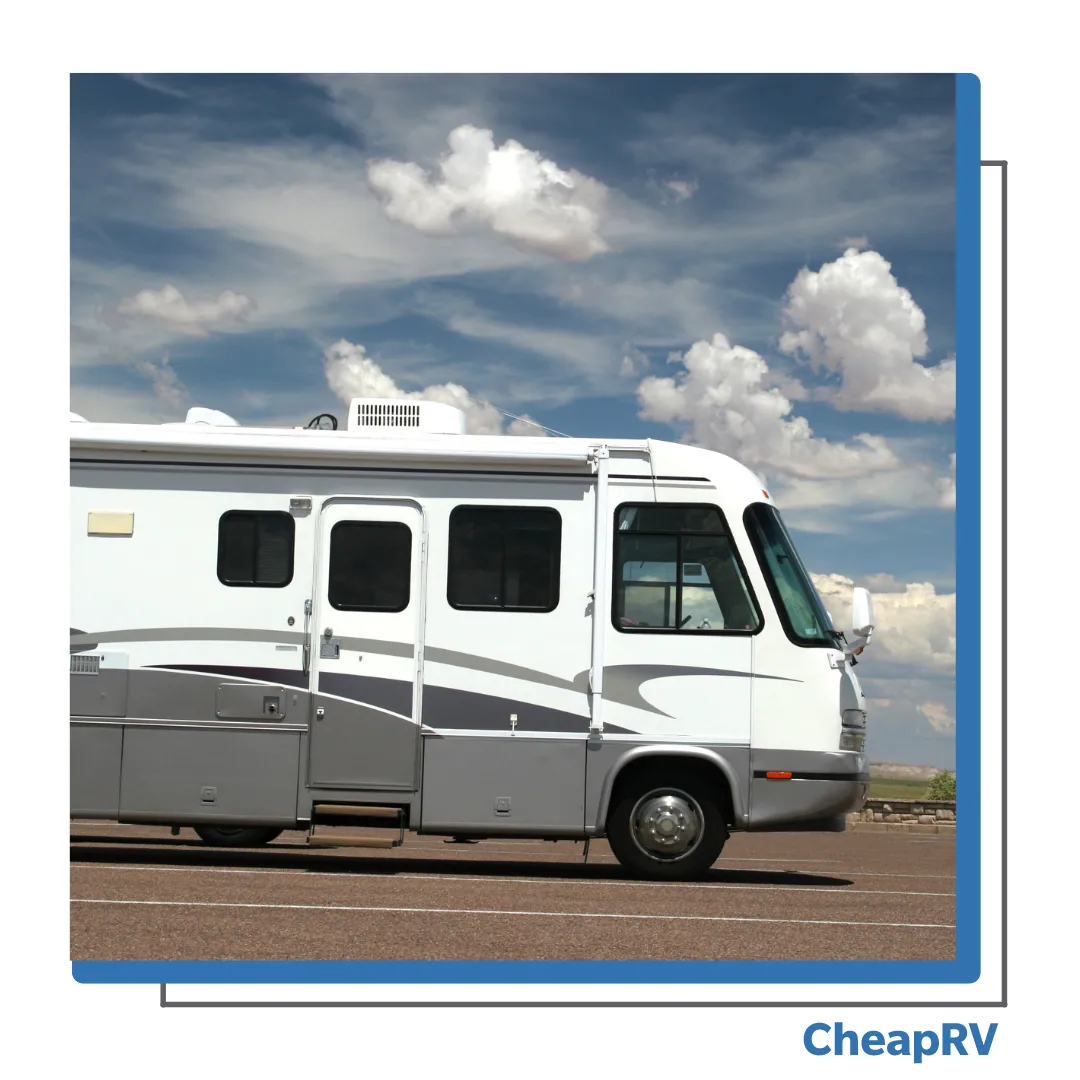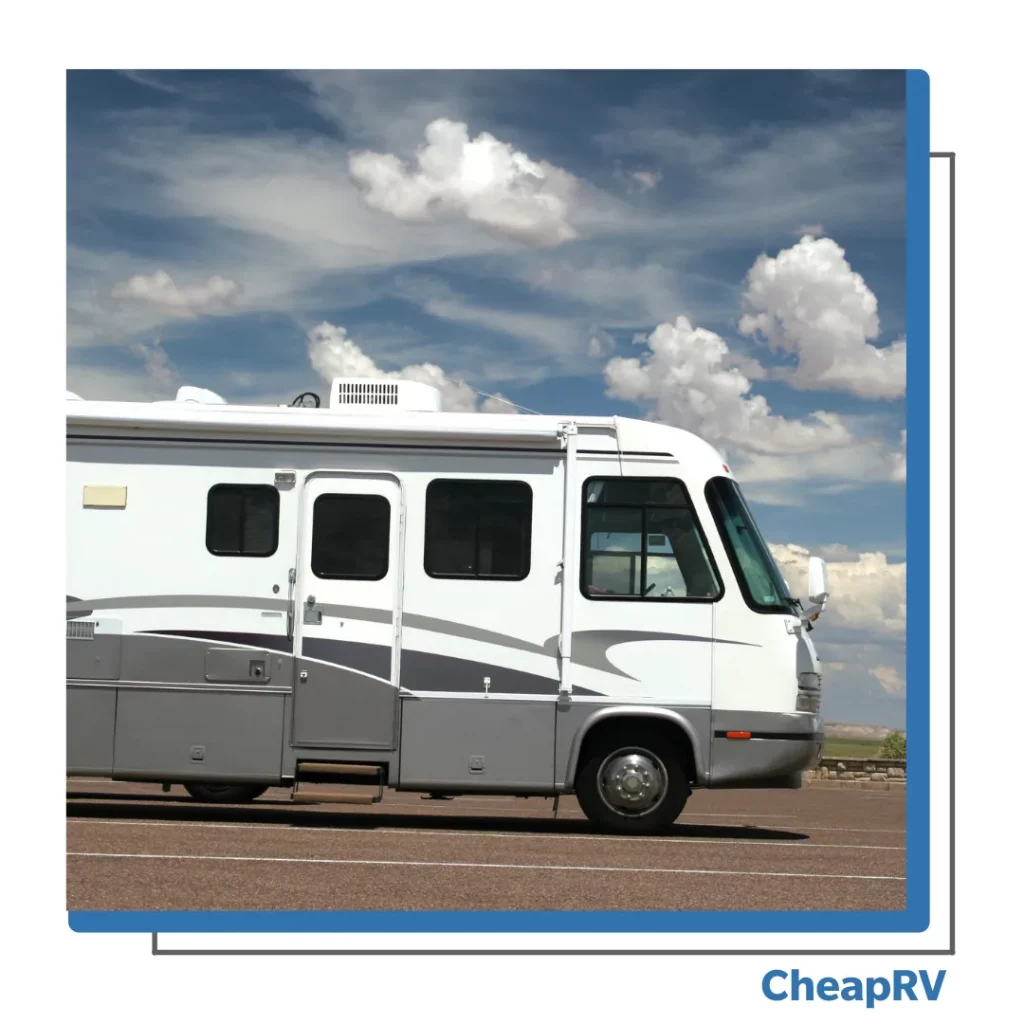 The main concern is if you can get a loan for this expensive purchase. The higher price tag is not as easy as buying a car. So how do you get the best RV loan?
An RV is a combination of both a house and a car. People have various reasons for traveling, and since they cannot carry their home with them on their travels, they prefer purchasing an RV.
Unfortunately, these vehicles usually cost between $100,000 to $1,000,000, making it hard for people to secure financing.
So you have your dream RV picked out but need financing for it. You already had a few in mind and wondered how to tackle this. We'll answer that question and many more in this ultimate guide on financing your RV.
What is an RV Loan?
Like every other consumer loan, an RV loan is a line of credit you can use to purchase your dream RV. It allows you to borrow money from a bank for your vehicle and then pay it off over time through monthly payments.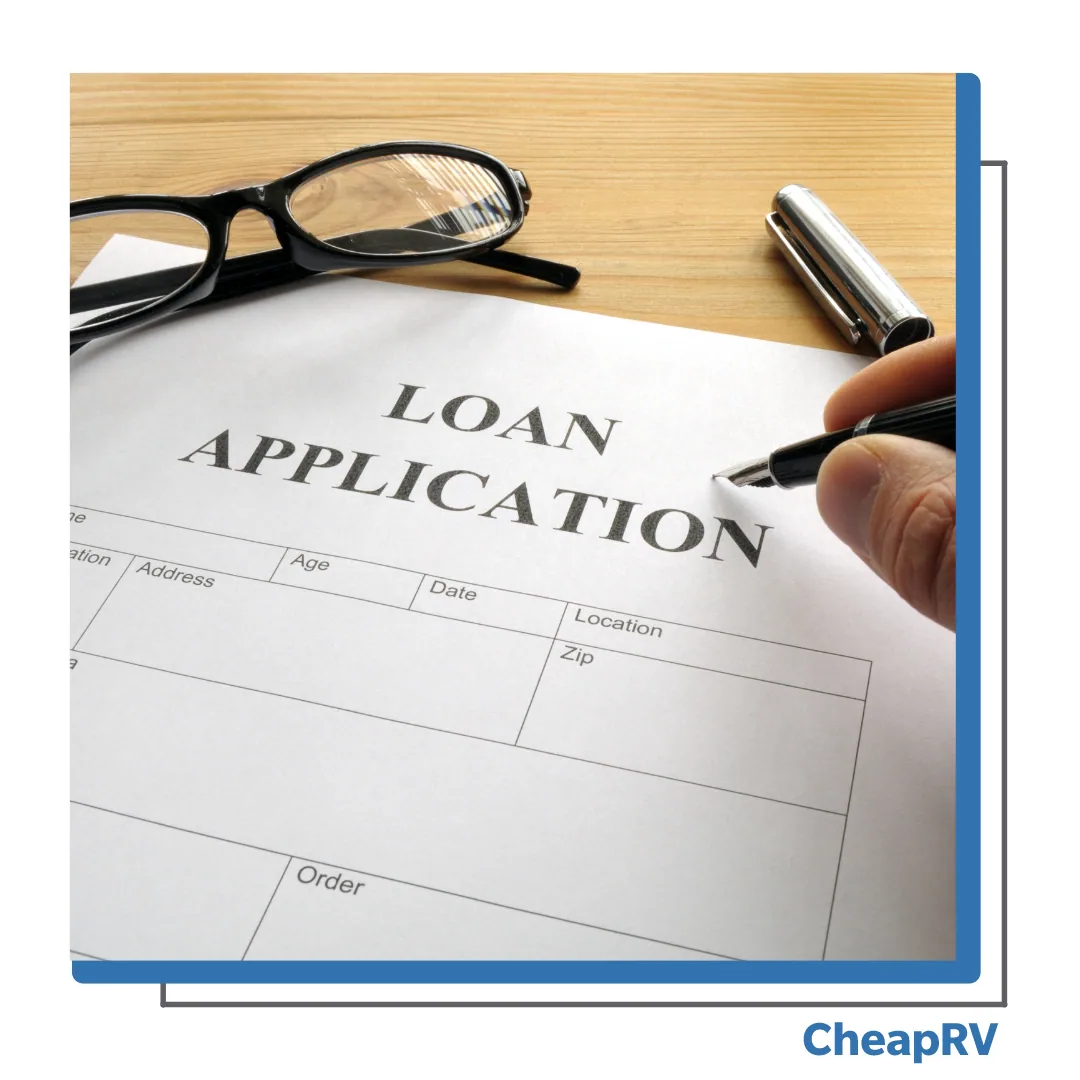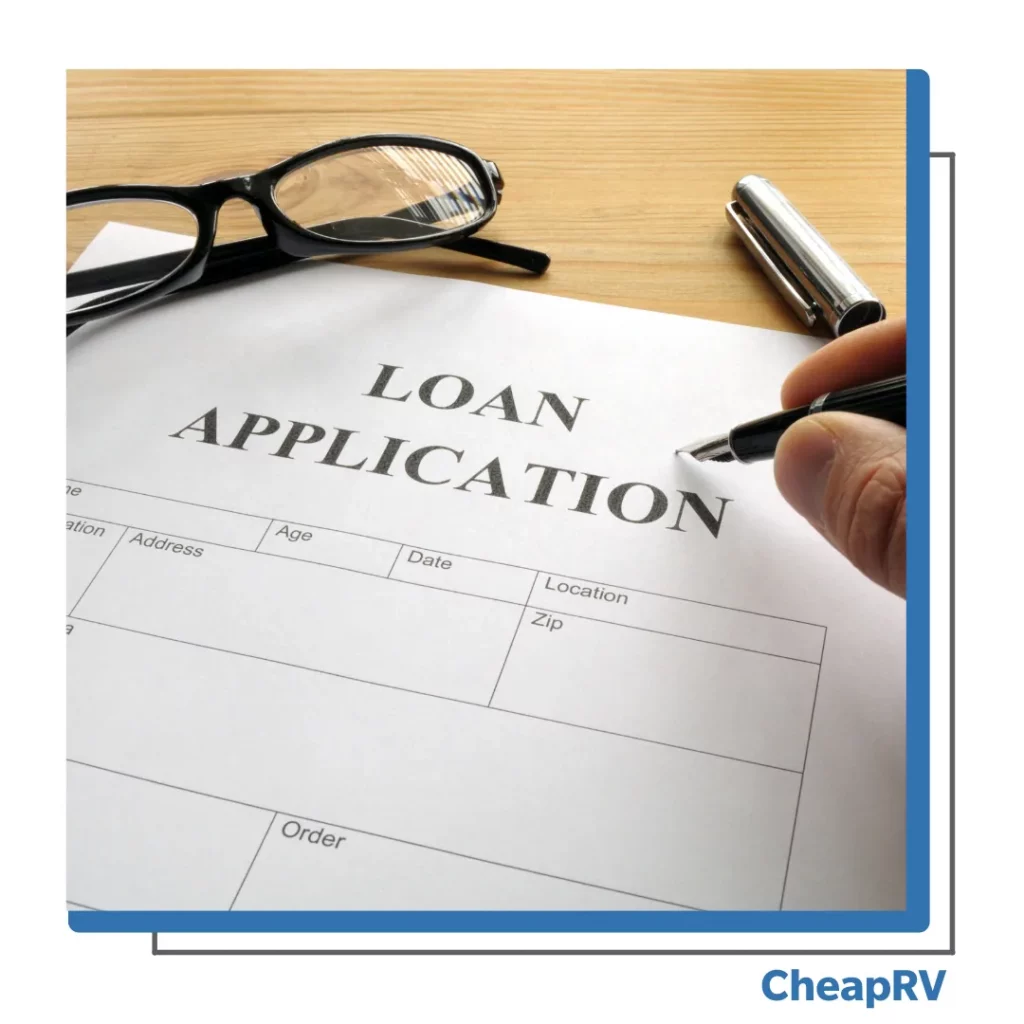 An RV loan is a specific type of loan that you can use to finance the purchase and use of recreational vehicles, such as motorhomes, travel trailers, camper vans, 5th wheels, and other recreational vehicles.
Some lenders may offer 100% financing, good loan terms, and rates due to the expense of RVs. However, other lenders may only offer up to 80% financing, meaning you will have to pay 20% of the total cost.
Some lenders even offer up to 15 to 20 years of loan terms depending on your needs, while others may only offer a shorter period, like 12 months or2 years.
Types of RV Loans
There are various types of lenders that can finance your RV loan. These include:
Online Lenders
Bank or Credit Union
RV Dealership
There are majorly two types of RV loans available to potential or regular RVers, and dependent on your credit score, you'd have to choose one that best serves your current needs.
Personal or Unsecured Loan
These are the most common RV loans. Online lenders mostly offer these loans, which can be used for all RVs, including motor homes, travel trailers, fifth wheels, and toy haulers.
Personal loans are unsecured by collateral, but they do require good credit to qualify for one. If you have a bad credit score, it might attract a higher interest rate on your loan.
Secured Loan
A personal or unsecured loan does not require the borrower to use their home or property as collateral. Therefore, if you default on your loan, the lender cannot take possession of your home to collect on the debt.
If you are looking for a personal or unsecured loan, you'll want to look at banks and credit unions.
The Ultimate Guide To Choosing The Best RV Loan
RVs are a great way to experience the world. Unfortunately, they're also expensive, so it's important to understand how to find the right loan for your needs. Here's everything you need to know about financing your RV!
Choose Your Dream RV
Choosing your dream RV is an exciting first step in the journey toward financing. You can make this process as simple or as complicated as you want.
Start by narrowing down your options. Many people think they need to go out and buy the biggest, most expensive RV possible, but this isn't always true. If you're going to be traveling in your RV for long periods, then yes—size may matter.
You should also consider how much space you need when camping in an RV. Do you need a Class A, B, or C motorhome, a travel trailer, or a pop-up camper? Would you be buying a new or used RV? These are the things you have to consider.
Know Your Budget
Before you begin the search for a loan, you need to create a budget that will help determine what kind of RV you can afford and the amount of money you'll need to finance it.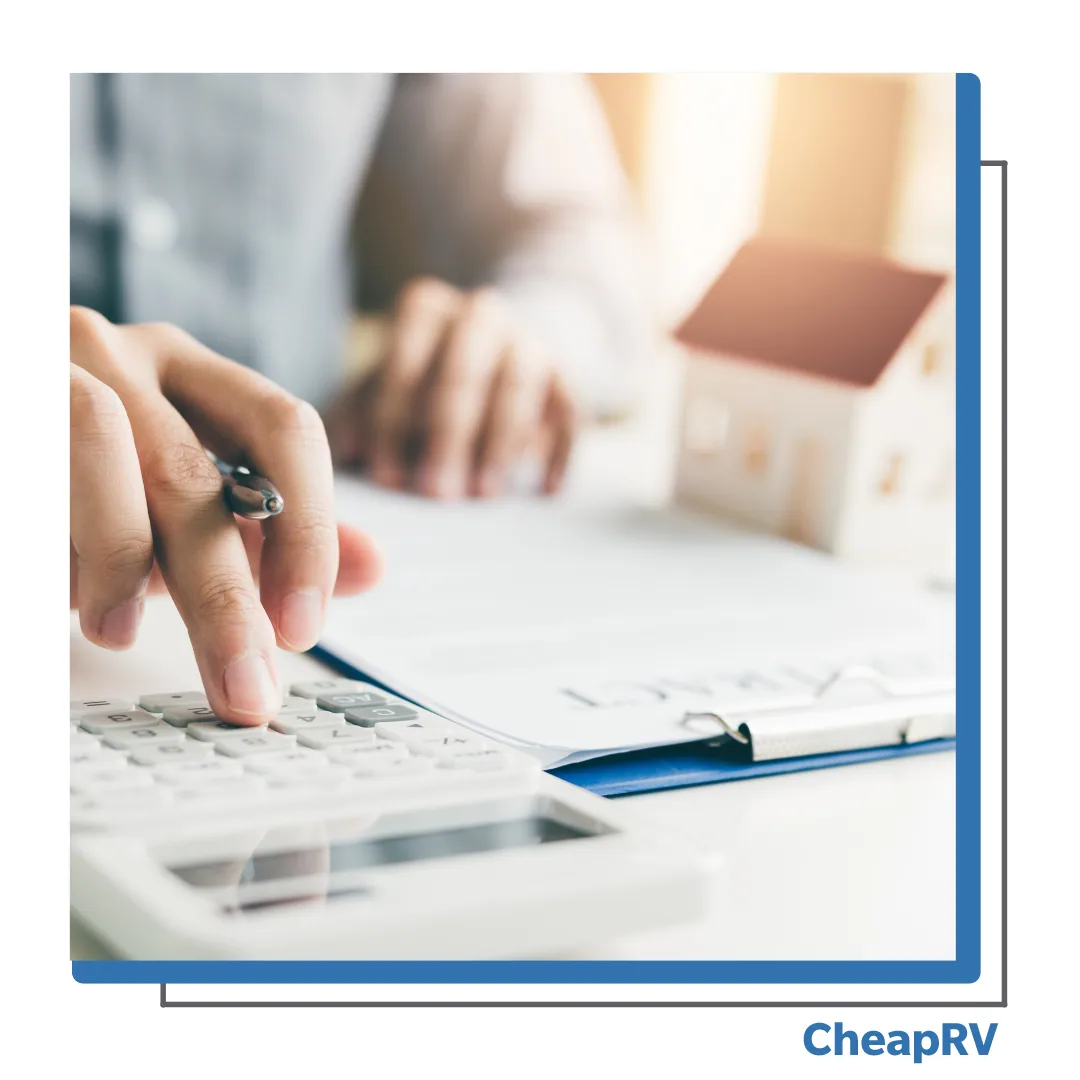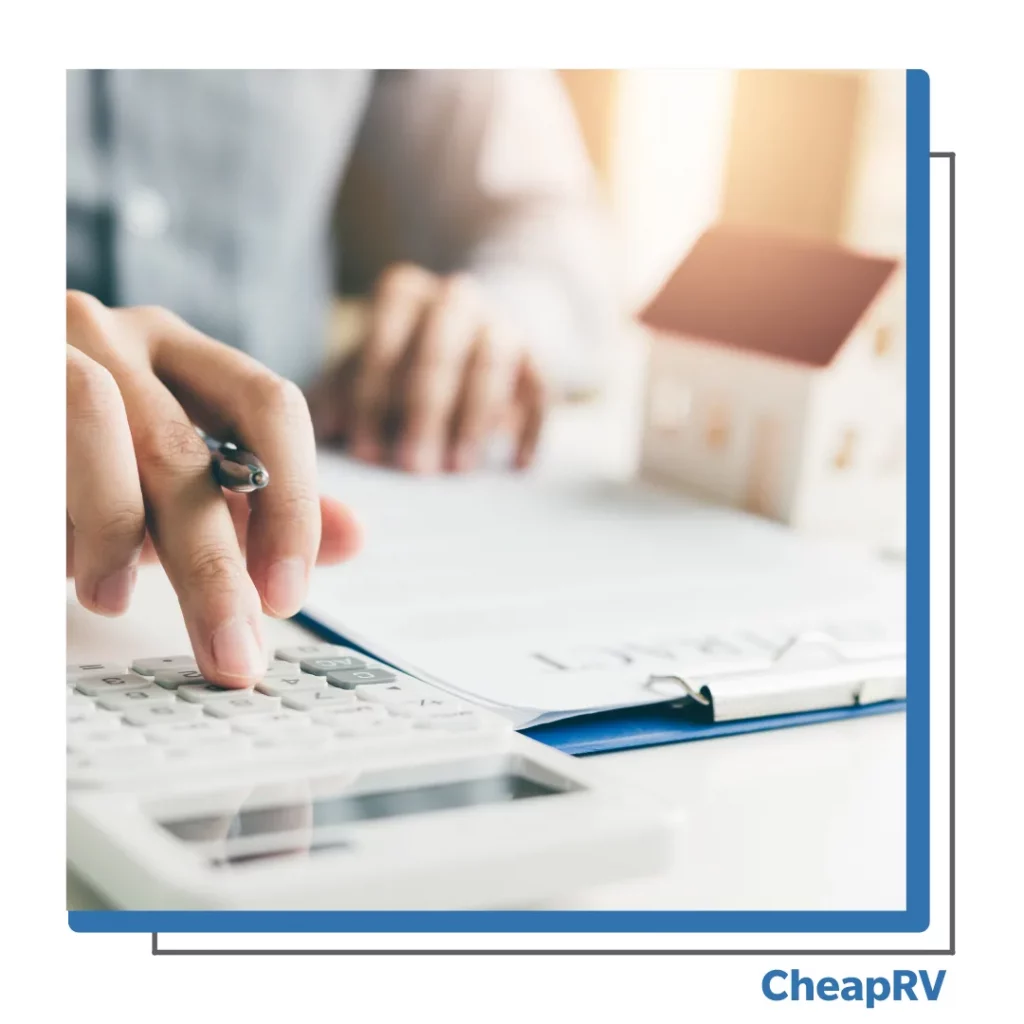 The first step is figuring out how much you can afford in monthly payments. You'll then need to add other expenses, like insurance, maintenance, and upgrades.
After that, you should consider whether or not it's worth taking out an RV loan with higher interest rates to get a lower monthly payment.
Check Your Credit Score
If you want to get the best deal on your RV loan, it's important to check your credit score before applying for financing. A good credit score of 700 or higher will earn you reduced interest rates. But it's not impossible to get financing with a bad credit score, either.
Some lenders will offer RV loans to people with lower credit scores but will attach higher interest rates. Other lenders will only consider people with excellent credit scores and require them to make larger down payments.
Save a Down Payment
If you're ready to buy an RV, it might be a good idea to save up some money for the down payment. You can use this money as a down payment towards your RV loan. That will help increase your chances of getting financing for your dream RV.
When financing your RV, there are many different types of loans available. You should know that some lenders usually require a 10% to 20% down payment before offering to finance people.
Decide Which Type of Loan You Want
You've done your research and know that a few different types of loans are available for financing your RV.
However, if you're looking for an unsecured loan from an online lender, it's important to understand that this type of loan is riskier than a secured loan from a bank or credit union.
However, if you're willing to take on more risk in exchange for lower interest rates and fewer fees, then an unsecured loan might be just what you need to get started financing your RV.
Compare Lenders
Now that you've got a good idea of how much your RV will cost, you're ready to start looking for lenders. The best way to find a lender is by comparing their rates and terms. You should also compare the fees associated with each loan and their customer service.
It's important to choose a lender with low rates, but it's also important that they have a strong reputation for customer service. You want a lender that will be there when you need them and will work with you throughout the process.
Negotiate
Negotiating your RV loan is an essential part of getting the best deal. It's always good to try and negotiate the price of your RV loan, even if you're getting a great rate.
One reason to negotiate is that lenders might be willing to give you a lower interest rate if they think they can make more money by borrowing at a higher interest rate than they're paying back.
So, if you have a great credit score and/or income, it might be worth asking if they'll bump up your interest rate just a bit in exchange for a lower payment.
Frequently Asked Questions (FAQS)
How Hard is it to Get an RV Loan?
Getting an RV loan is just as tedious as getting any other loan. You'll need proof of income, and your credit score will be considered when you apply.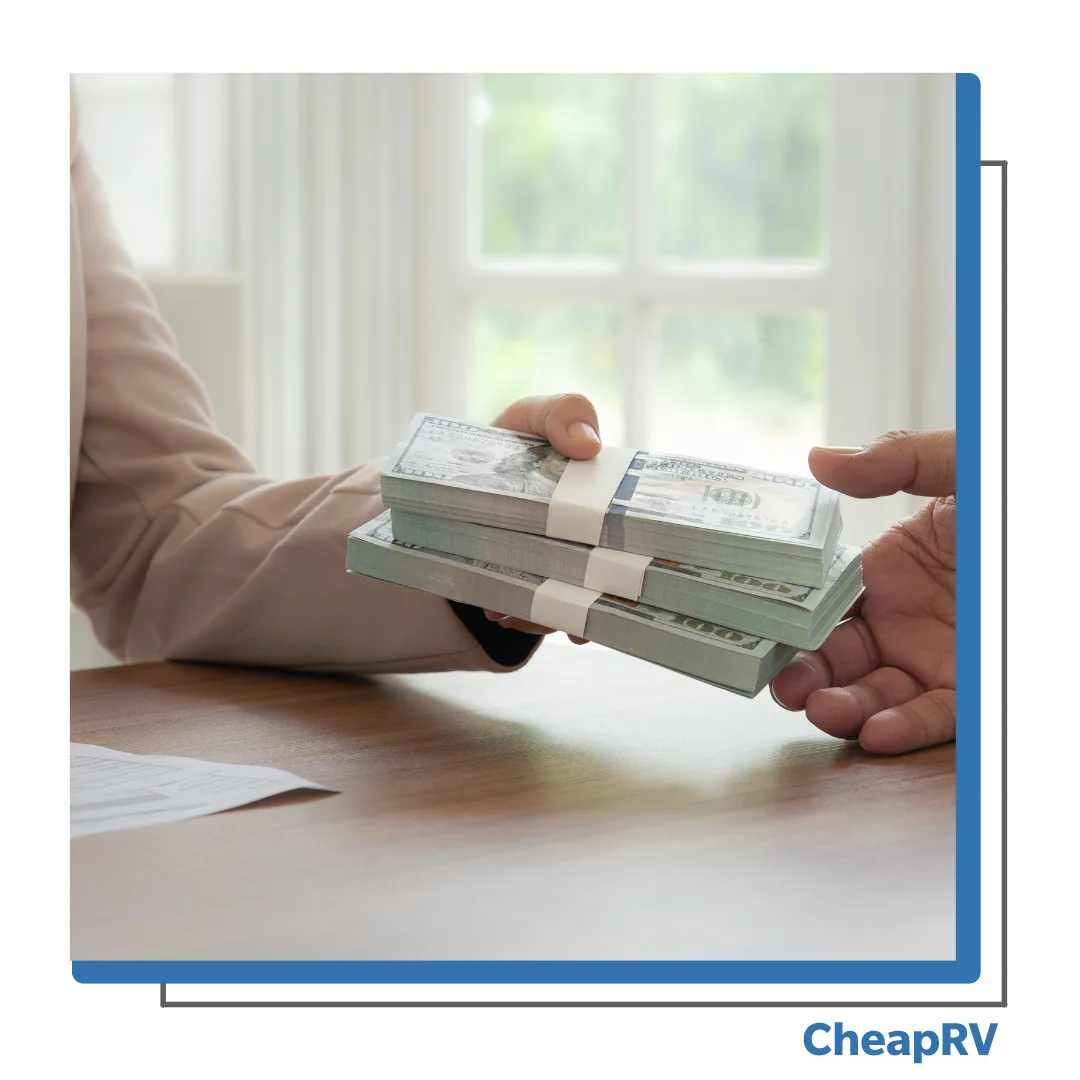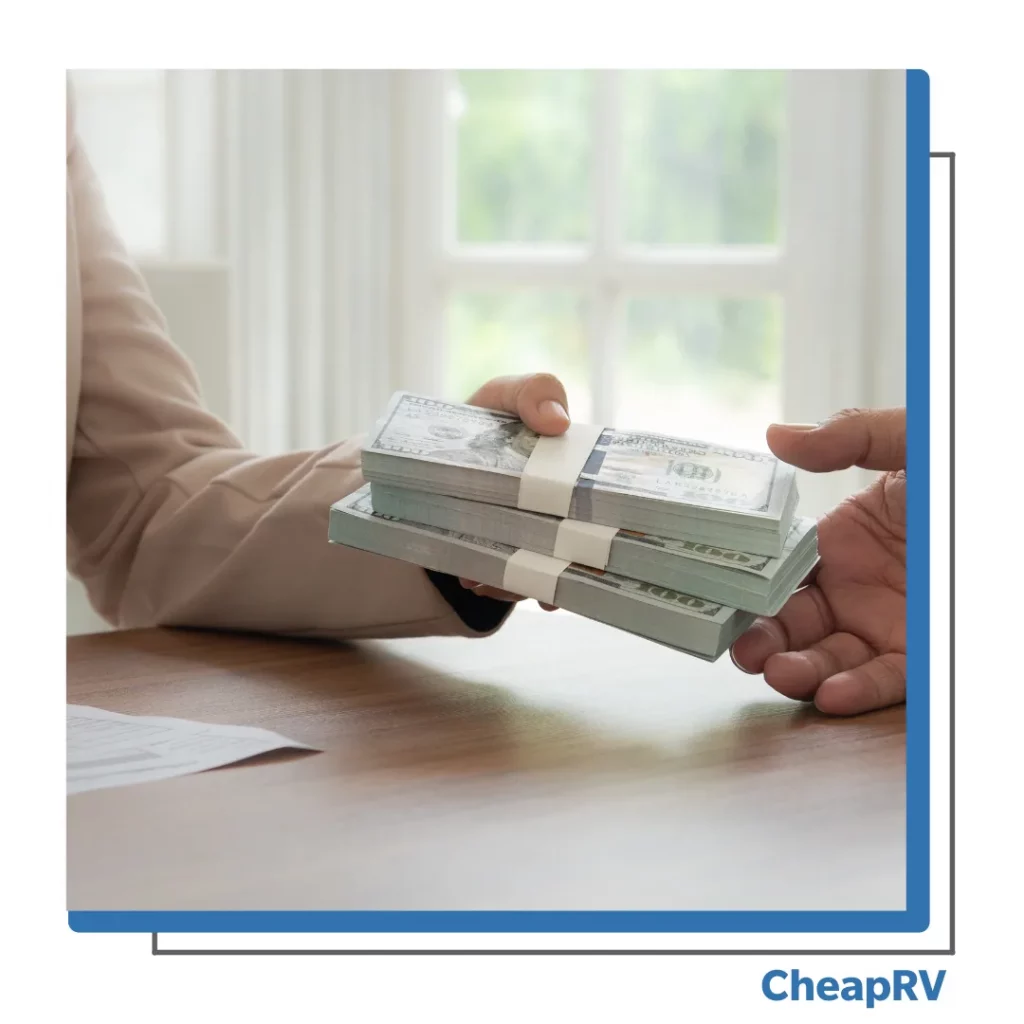 Like with any other type of loan, you'll need to complete a lot of paperwork and answer questions about your financial situation.
Do I Need Insurance to Qualify for an RV Loan?
Lenders don't require insurance before they offer to finance RV loans, but some might. So if you don't already have insurance for your vehicle, be sure to get it before starting the process.
How Long is a Typical RV Loan Term?
An average RV loan term is usually 10 to 15 years, but some lenders can offer up to 20 years, depending on the loan sum. It may also depend on the length of time you take to repay your loan, depending on your size, your financial situation, and the interest rate you are offered.
What are the Current Interest Rates for RV Loans?
RV loans may vary and depend on their credit score.
In addition, the interest rate for an RV loan is determined by how much money a borrower has available for a down payment, how much they want to borrow, and what type of collateral is being offered as security against defaulting on payments.
Final Thoughts
Choosing the right RV loan can be difficult, but you can pick the best one with the right information. Considering your goals, budget, and RV, you will likely find a loan that fits just right.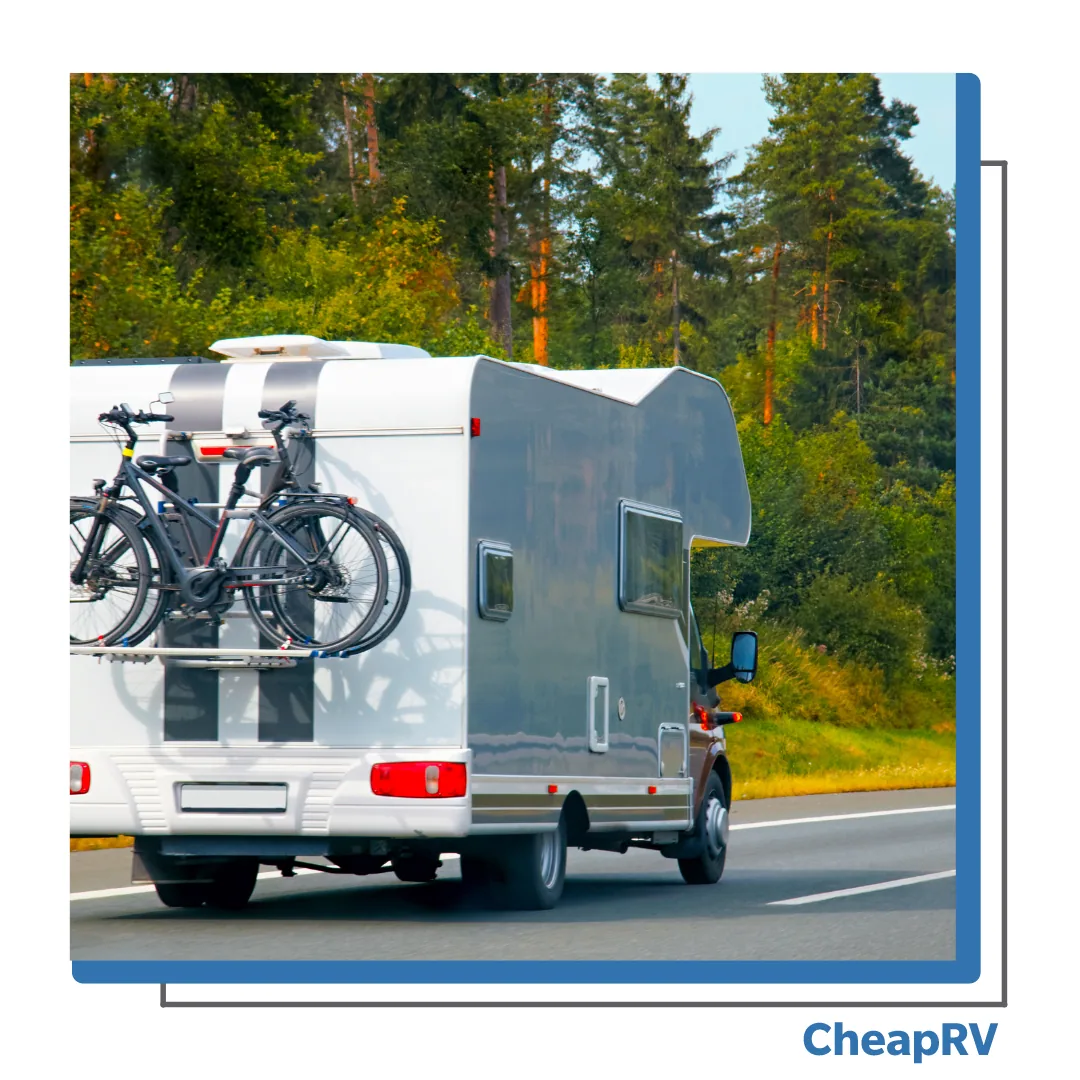 We hope our guide will help to make that process a little easier. We wish you safe travels on the road ahead!