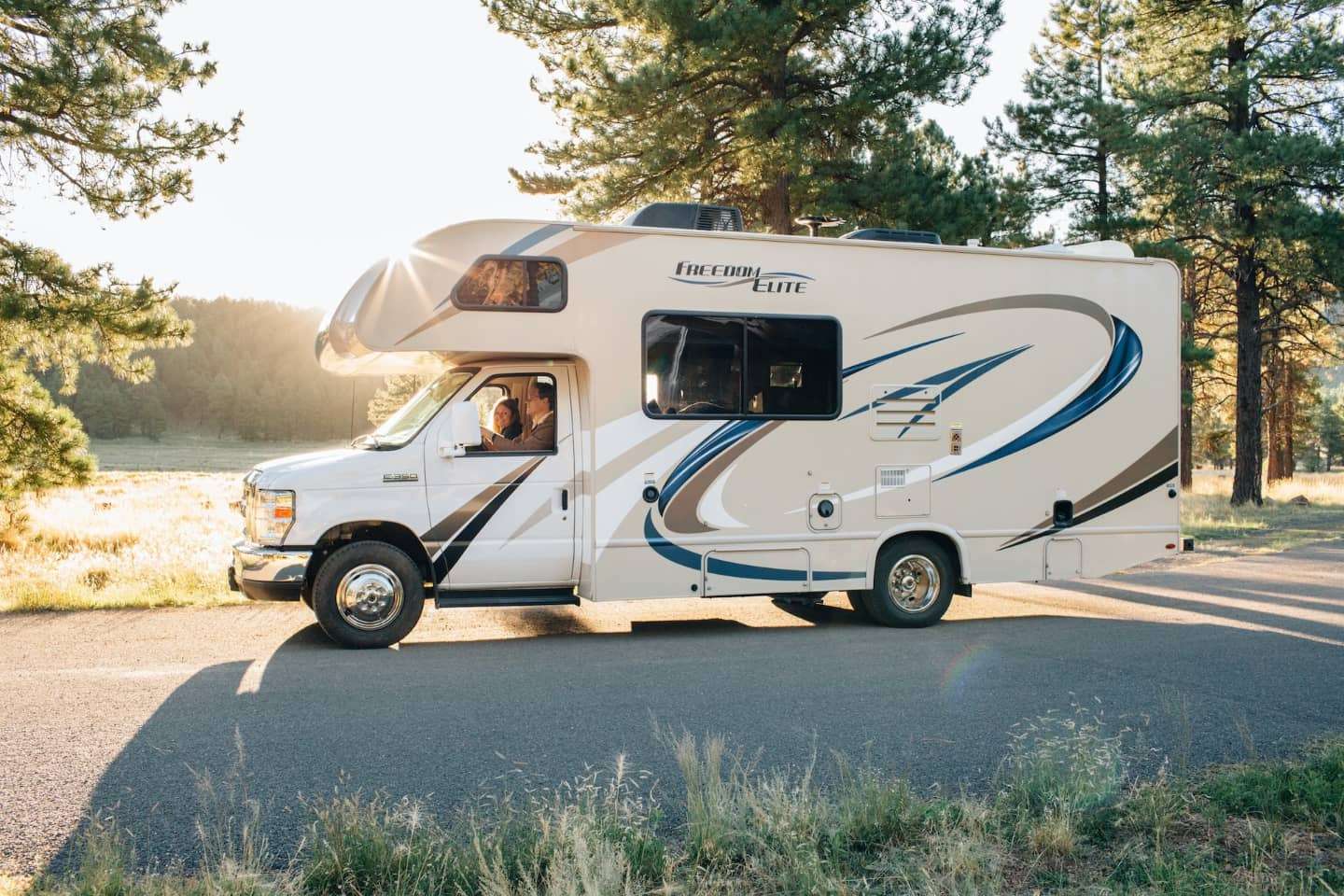 The 18 Best Places To RV In Florida
The Sunshine State is technically my home away from home, so I think it's fair to say that I know a thing or two about the best places to RV in Florida. The scenic beauty, the diverse landscapes, and the rich cultural tapestry of Florida make it a haven for RV enthusiasts. 
From the enchanting beaches of the Keys to the mysterious allure of the Everglades, each destination unveils a different facet of Florida's multifaceted personality. So, join me as I shine a spotlight on 18 of the best places that offer RVers a chance to witness the state's true essence. 
Whether you are drawn to the serene whispers of the ocean, the lively rhythms of the cities, or the tranquil embrace of nature, this list will guide you to the destinations that resonate with your wanderlust, allowing you to experience the unforgettable charm that makes Florida a top choice for travelers.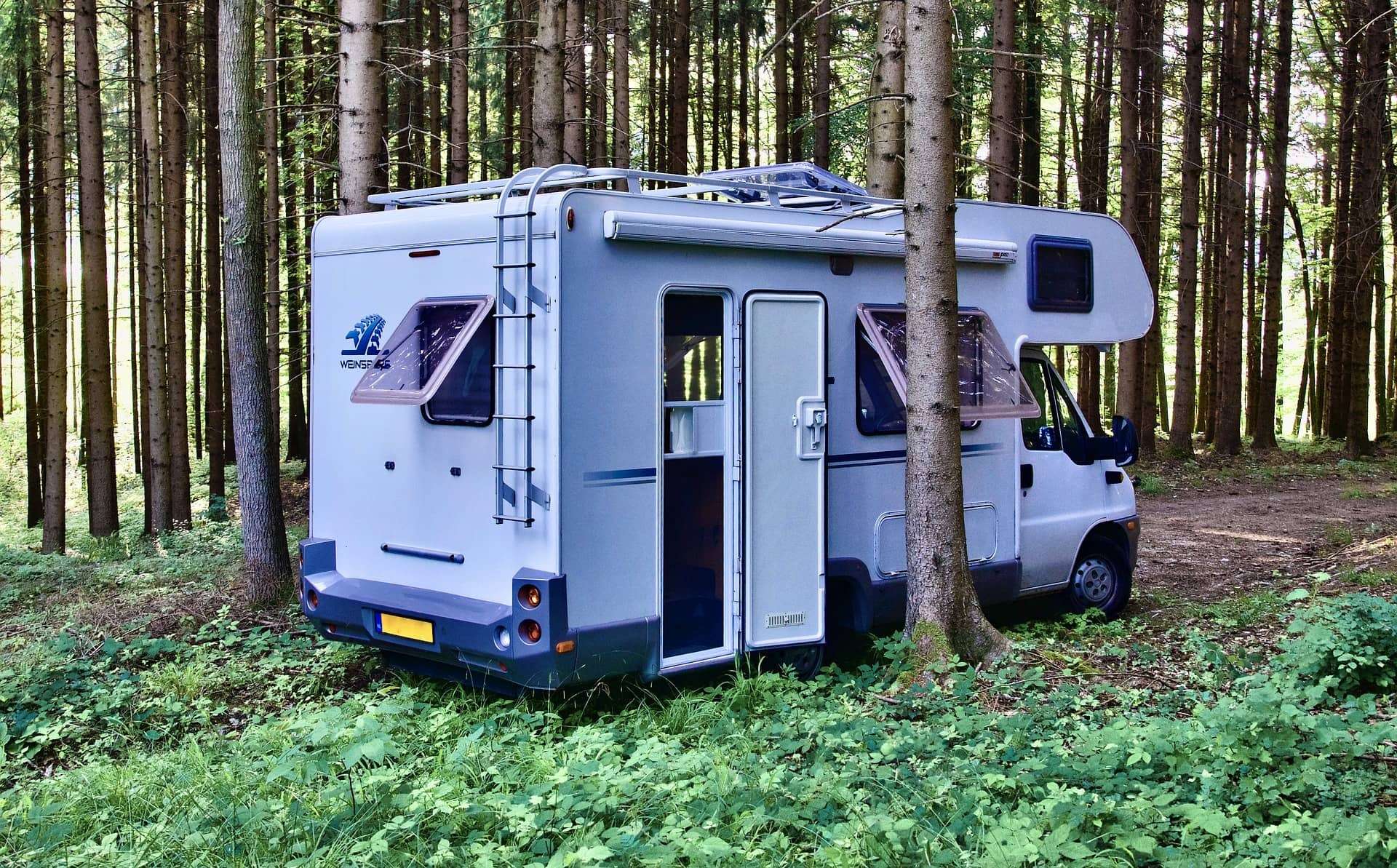 Explore The Sunshine State! — Here Are The Best Places To RV In Florida
Florida teems with destinations that are jewels for RV travelers, each offering their own unique blend of experiences and sceneries. So, without further ado, here is the definitive list of the best places to RV in Florida!
Everglades National Park
Recommended RV Parks: Everglades Isle RV Resort, Big Cypress RV Resort & Campground
A realm of unparalleled natural beauty and one of the best places to RV in Florida, the Everglades is a labyrinth of wetlands and forests. It's a must-visit for those wanting to experience Florida's raw and untamed wilderness. 
Here, visitors can partake in bird watching, hiking, and airboat tours, witnessing the diverse fauna and flora that call this place home. The vast landscapes and tranquil settings make it an ideal location for photography and nature contemplation.
Florida Keys
Recommended RV Parks: Bluewater Key RV Resort, Sunshine Key RV Resort & Marina
The Keys are a tropical paradise, offering stunning beaches and a laid-back atmosphere, where the ocean's serene whispers resonate with every heartbeat. It's a haven for snorkelers and divers, with its clear waters revealing a colorful and vibrant underwater world. 
The relaxed vibe and rich maritime culture of the area make it one of the best places to RV in Florida for those looking to unwind and embrace the sea. Visitors can explore unique local shops and savor delicious seafood in this enchanting locale.
St. Augustine
Recommended RV Parks: North Beach Camp Resort, Anastasia State Park
As the nation's oldest city, St. Augustine brims with historical charm and Spanish colonial architecture, making it a timeless journey through history. Visitors can explore ancient forts, stroll through cobblestone streets, and delve into the rich tapestry of cultures that have shaped this historic city. 
The myriad of museums, galleries, and eateries offer a chance to immerse oneself in the vibrant and enduring spirit of the town. The city's distinctive ambiance is enriched by its friendly locals and diverse culinary scenes.
Miami Beach
Recommended RV Parks: Miami Everglades RV Resort, Larry & Penny Thompson Campground
A world-renowned destination, Miami Beach pulsates with vibrant nightlife, iconic beaches, and a fusion of cultures, catering to a myriad of tastes and preferences. From the chic boutiques and avant-garde galleries of the Art Deco Historic District to the eclectic culinary delights, there's something for everyone. 
The buzzing nightlife and multicultural vibes ensure a lively and dynamic atmosphere filled with music, dance, and international flavors. Its beaches offer a tranquil respite, with their golden sands and azure waters inviting relaxation and recreation.
Tampa Bay Area
Recommended RV Parks: Tampa East RV Resort, Bay Bayou RV Resort
This diverse area offers a blend of cultural attractions, exciting events, and picturesque Gulf views, making it one of the best places to RV in Florida. With its vibrant downtown and historic neighborhoods, visitors can experience a blend of tradition and modernity. 
The numerous parks, museums, and aquariums offer varied experiences, providing insights into the area's natural, cultural, and maritime heritage. The presence of multiple entertainment venues and dining options ensures a plethora of choices for enjoyment and gastronomic exploration.
Orlando
Recommended RV Parks: Tropical Palms RV Resort, Orlando RV Resort
Known as the theme park capital, Orlando enchants visitors with its magical attractions, entertaining shows, and endless fun. For families, this is definitely one of the best places to RV in Florida and create lasting memories while exploring the myriad of amusement parks, water parks, and interactive exhibits. 
The city's diverse culinary scene, vibrant nightlife, and the plethora of shopping options provide ample opportunities for leisure and indulgence. Orlando also hosts a range of events and festivals, adding to the city's appeal with its diverse and dynamic entertainment offerings.
Naples
Recommended RV Parks: Naples Motorcoach Resort, Club Naples RV Resort
Naples is a sophisticated paradise that is known for its pristine beaches, upscale dining, and luxury shopping. Visitors can indulge in the refined ambiance of the city, enjoying its numerous golf courses, sophisticated boutiques, and gourmet restaurants. 
The stunning sunsets and tranquil beach settings offer a serene backdrop for relaxation and rejuvenation. The city's arts and cultural scene enrich the experience, with galleries, theaters, and musical events abound.
Sarasota
Recommended RV Parks: Sun-N-Fun RV Resort, Sarasota Lakes RV Resort
Sarasota offers cultural richness, stunning beaches, and a serene atmosphere, making it one of the best places to RV in Florida and a desirable destination for relaxation and exploration. The city is a cultural hub, hosting numerous festivals, performances, and art exhibits throughout the year. 
Visitors can explore the vibrant arts scene, visit the famous Ringling Museum, and enjoy the pristine beaches of the area. The botanical gardens and wildlife sanctuaries provide opportunities to connect with nature and witness the region's biodiversity.
Fort Myers
Recommended RV Parks: Cypress Woods RV Resort, Upriver RV Resort
With its historic estates and riverside beauty, Fort Myers is a location steeped in beauty and history. Here, you can delve into the past, exploring the Edison and Ford Winter Estates and enjoying the scenic beauty of the Caloosahatchee River. 
The city's vibrant downtown offers an array of dining, shopping, and entertainment options, with its river district radiating charm and energy. The botanical gardens and parks provide peaceful retreats amidst the city's bustling vibe.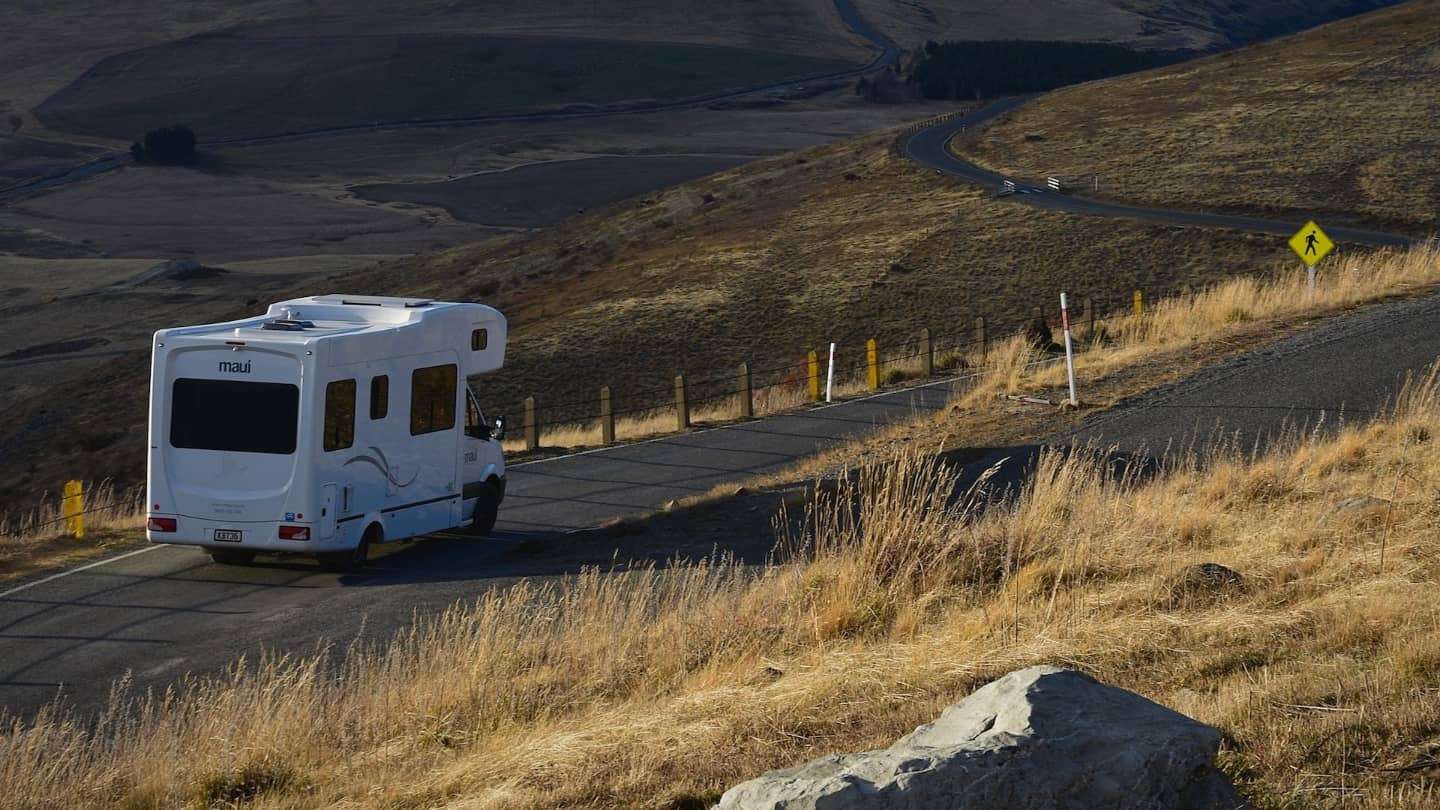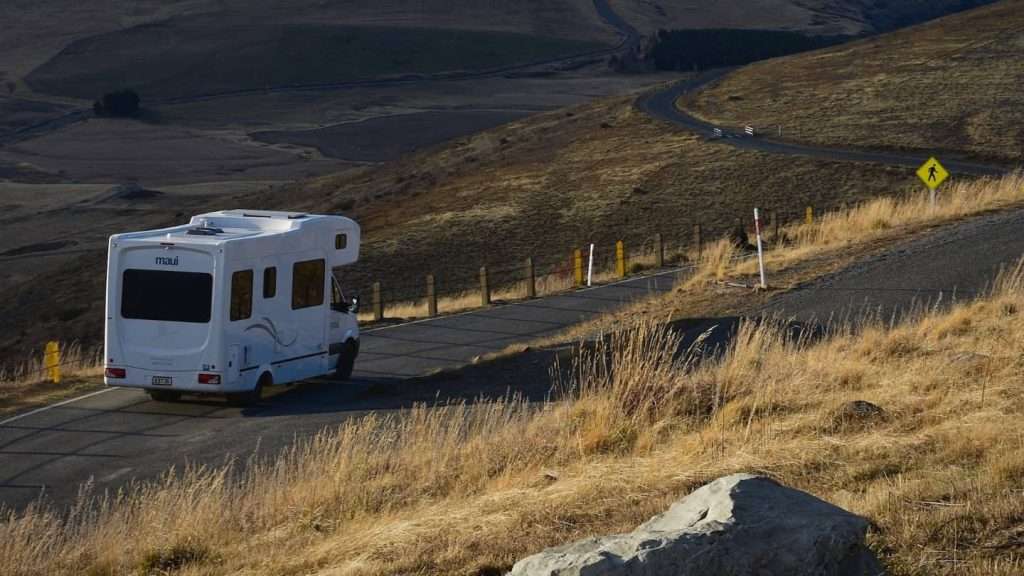 Crystal River
Recommended RV Parks: Crystal Isles RV Resort, Rock Crusher Canyon RV Park
Known as the manatee capital, Crystal River offers opportunities for wildlife viewing and aquatic adventures in its clear, tranquil waters. Visitors can snorkel with manatees, explore the crystal-clear springs, and revel in the area's natural beauty. 
The numerous aquatic activities, including kayaking and fishing, make it one of the best places to RV in Florida and a water enthusiast's dream. The city's charming downtown offers an array of shopping and dining options, complementing the natural allure with its hospitality and flavors.
Ocala National Forest
Recommended RV Parks: Wild Frontier RV Resort, Ocala Sun RV Resort
This lush, expansive forest is a haven for outdoor enthusiasts, offering trails, springs, and a diverse ecosystem. Visitors can hike through the dense woodlands, take a refreshing dip in the springs, and camp under the stars, immersing themselves in nature's tranquility. 
The variety of recreational activities available, including fishing and off-roading, make it an adventurous destination. The forest's abundant wildlife and unique habitats make it one of the best places to RV in Florida, providing ample opportunities for exploration and discovery.
Space Coast
Recommended RV Parks: Jetty Park Campground, Titusville / Kennedy Space Center KOA Journey
Home to the Kennedy Space Center, the Space Coast combines scientific intrigue with beautiful beaches. Visitors can explore the wonders of space, witness rocket launches, and learn about the universe's mysteries while enjoying the area's coastal charm. 
The diverse ecosystems, ranging from beaches to lagoons, host a variety of wildlife, offering opportunities for bird watching and marine life observation. The local communities, with their hospitality and flavors, add to the region's allure, creating a balanced blend of science and leisure.
Destin
Recommended RV Parks: Camp Gulf, Destin RV Beach Resort
Known as the "world's luckiest fishing village," Destin offers white sandy beaches and excellent fishing opportunities. If the ocean is what you're longing for, then this is definitely one of the best places to RV in Florida, with its emerald waters and abundant marine life that make it a paradise for anglers and water sports enthusiasts. 
The scenic beauty and relaxed atmosphere make it a preferred destination for those looking to unwind and enjoy the coastal vibes. The local eateries, known for their seafood delicacies, add flavor to the overall experience, making it a gastronomic delight.
Gainesville
Recommended RV Parks: Paynes Prairie Preserve State Park, Travelers Campground
With its vibrant cultural scene and natural beauty, Gainesville is a hub of learning and adventure. The presence of the University of Florida adds a youthful energy and intellectual vibe to the city, with cultural events, sports, and educational pursuits abound. 
The numerous parks, nature reserves, and museums provide varied and enriching experiences, allowing visitors to explore the area's natural and cultural heritage. The diverse dining options and lively nightlife complement the city's vibrant atmosphere, offering entertainment and culinary delights.
Tallahassee
Recommended RV Parks: Tallahassee RV Park, Big Oak RV Park
The state capital combines historical significance with a youthful energy, owing to its status as a university town. Visitors can explore the historic Capitol Complex, enjoy the vibrant arts scene, and delve into the academic ambiance of the city. 
The numerous parks, gardens, and museums provide a range of experiences, allowing exploration of the city's heritage and natural beauty. The dynamic food scene and varied entertainment options ensure an engaging and flavorful experience.
Amelia Island
Recommended RV Parks: Fort Clinch State Park, Amelia Island RV Resort
A treasure trove of history and beachside charm, Amelia Island offers a tranquil retreat with its serene beaches and rich heritage. Visitors can explore historic sites, engage in a variety of water sports, and relish the island's relaxed vibe. 
The diverse culinary offerings, festivals, and cultural events add to the island's charm, providing a well-rounded and delightful experience. The picturesque landscapes and friendly locals make it a memorable and enriching destination.
Pensacola
Recommended RV Parks: Pensacola RV Park, Playa del Rio RV Resort
With its sugar-white beaches and military heritage, Pensacola is a diverse destination offering a range of experiences and is undeniably one of the best places to RV in Florida. The historic forts and naval aviation museum provide insights into the area's military history, while the beautiful beaches offer relaxation and recreation. 
The vibrant downtown, with its events, dining options, and entertainment venues, ensures a lively and enjoyable experience. The mix of cultural influences and the presence of various arts and music events enrich the city's appeal, making it a multifaceted destination.
Corkscrew Swamp Sanctuary
Recommended RV Parks: Club Naples RV Resort, Lake San Marino RV Resort
This sanctuary is a realm of biodiversity, home to a variety of wildlife and unique vegetation, offering a peaceful escape into nature. Visitors can traverse the boardwalks, witnessing the diverse ecosystems and the myriad of species that inhabit them. 
The serene environment and abundant birdlife make it a haven for bird watchers and nature enthusiasts. The educational programs and conservation efforts provide insights into the region's ecological significance and the importance of preserving its natural treasures.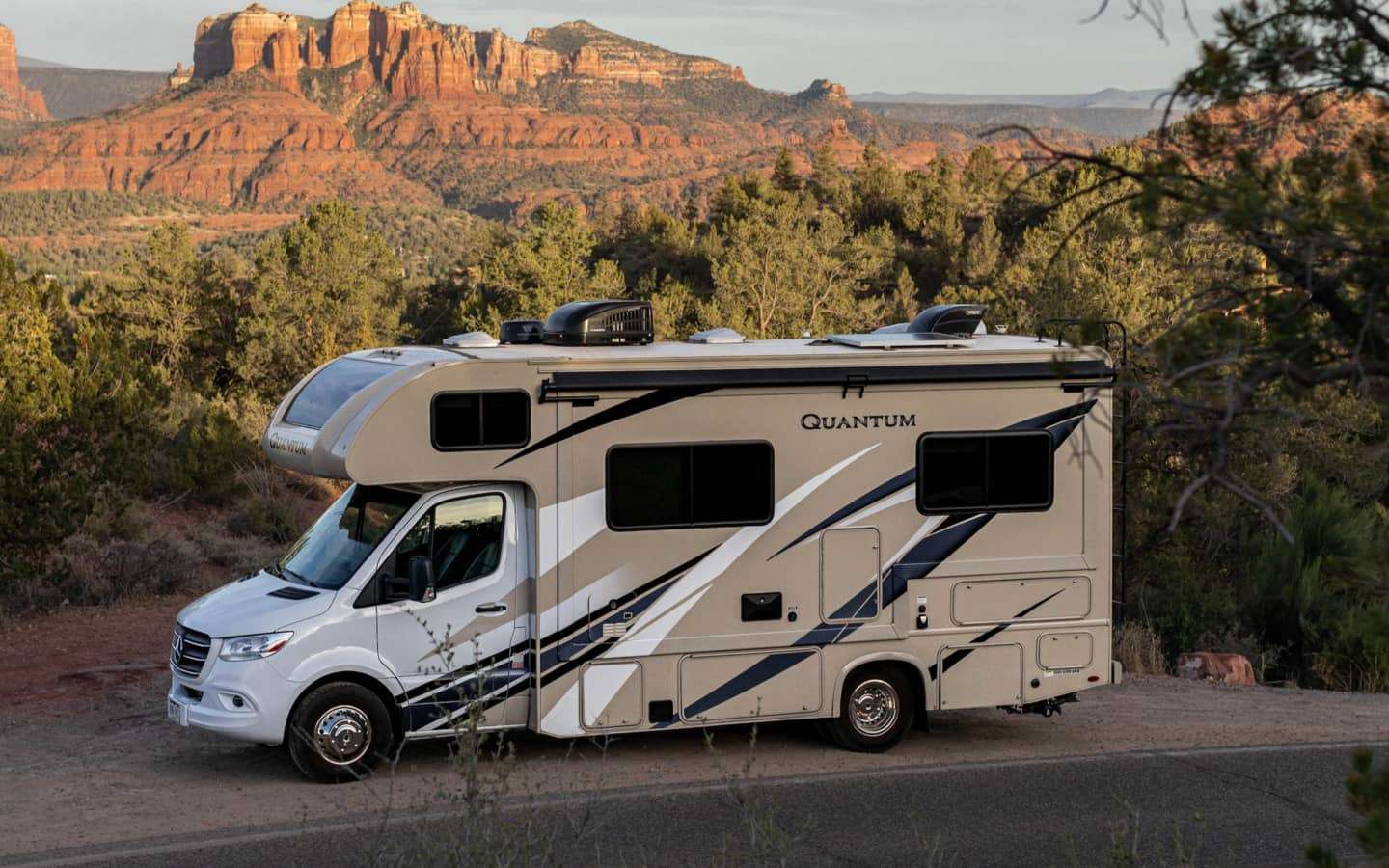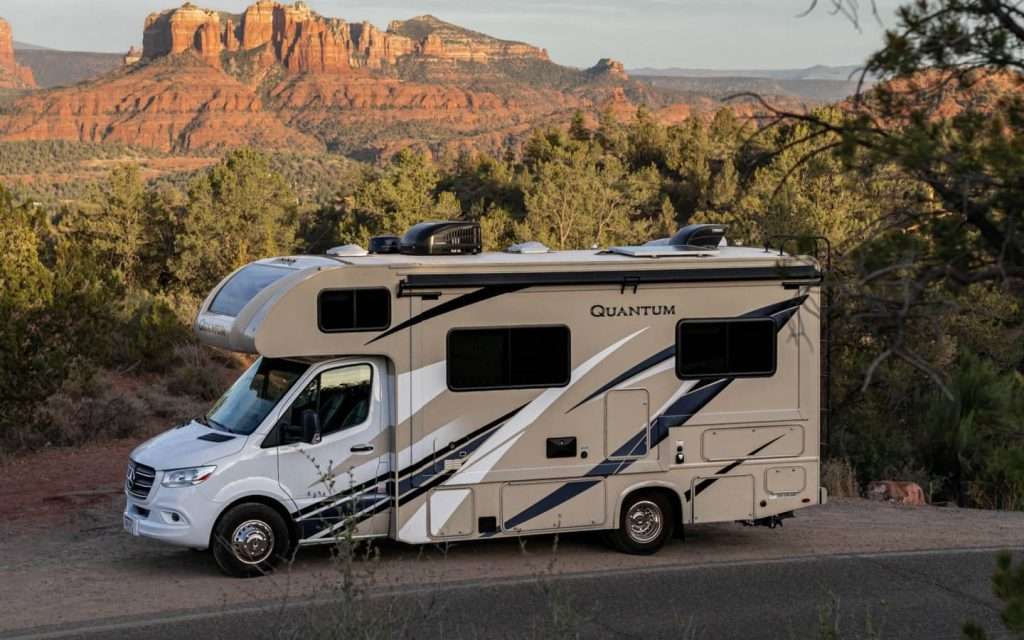 FAQs
What is the best month to RV in Florida?
The best month to RV in Florida largely depends on your preference for weather and the crowd. Typically, November through April is considered ideal as the weather is pleasant and less humid, making it comfortable to explore the aforementioned best places to RV in Florida. 
These months are great for visiting these diverse destinations and enjoying the scenic beauty and varied attractions of Florida. However, these are also the peak tourist months, so it's wise to book your spots in advance.
What time of year are RVs the cheapest?
RVs are usually the cheapest during the off-peak seasons, which are late summer and early fall, specifically around September and October. During these times, the demand for RVs is lower as families are typically done with their summer travels, and many are back to school or work. 
However, this time of the year is also considered part of the hurricane season in Florida. So if you also plan to explore any of the previously mentioned best places to RV in Florida during these months, it's essential to stay updated on the weather conditions and have flexible travel plans. Keep in mind that prices may also vary depending on the specific location within Florida and the type of RV you are looking to rent or buy.
Final Thoughts
Exploring the myriad destinations and experiencing the diverse landscapes and cultures make the Sunshine State a dream for wanderers. Whether it's the historical charm of St. Augustine, the pristine beaches of the Florida Keys, or the vibrant ecosystems of the Everglades, the best places to RV in Florida offer something for every traveler. 
With this guide, RV enthusiasts can delve into the enchanting beauty and the varied experiences that the state offers, ensuring a memorable journey through the best places to RV in Florida. The combination of picturesque locales, rich heritage, and vibrant atmospheres will leave you with unforgettable memories and plans for many more RV adventures in Florida!