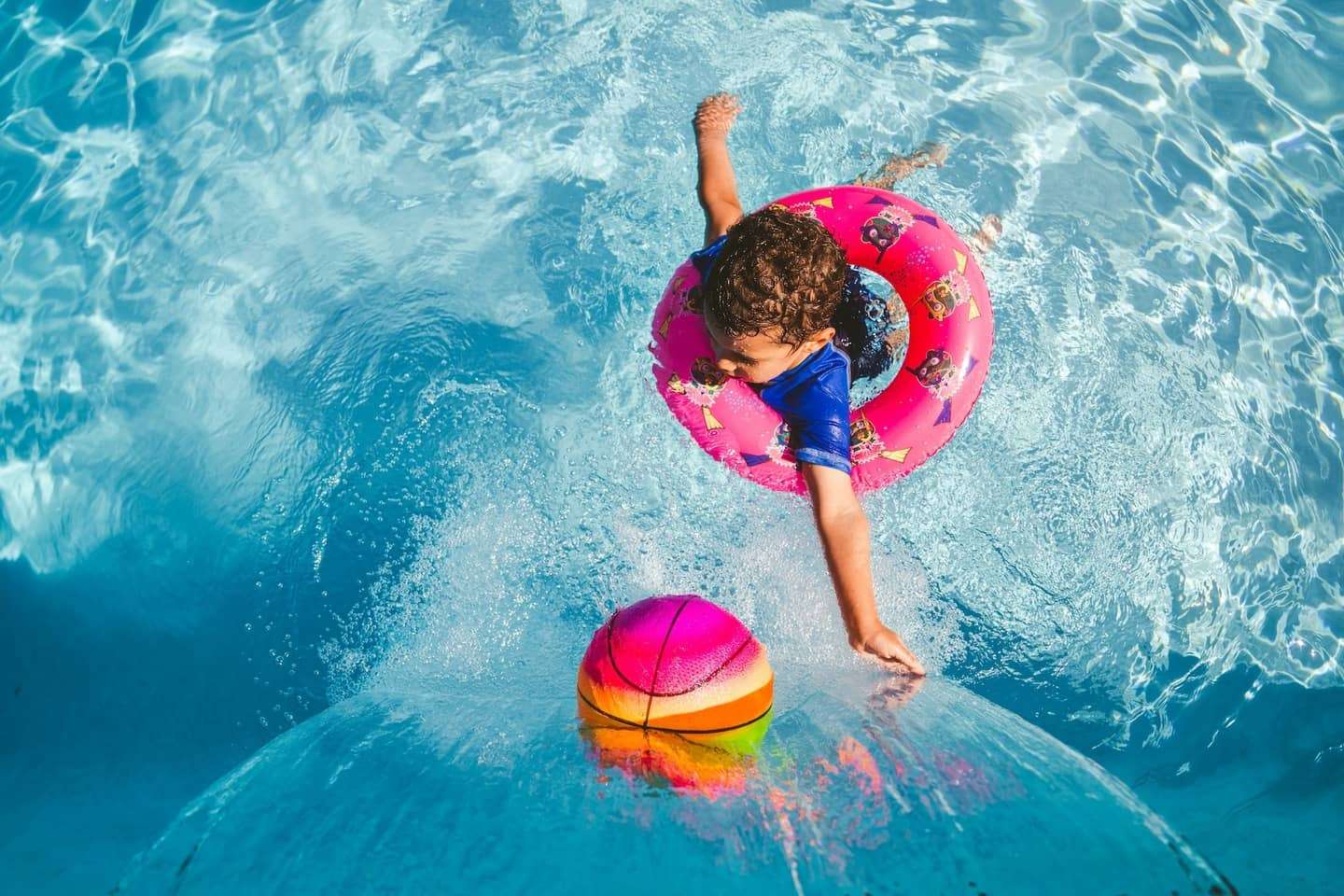 RV Water Parks In Texas: What You Need To Know
Even though they're often overlooked, I find that RV water parks in Texas are always worth a visit when I'm passing through the Lone Star State.
When it comes to combining the joy of outdoor living with the exhilaration of water activities, RV water parks in Texas are a delightful, unique blend that cannot be overlooked.
Whether you're a devoted RV enthusiast or a family seeking an unforgettable summer vacation, these parks provide an experience that provides opportunities for fun, adventure, and relaxation. 
In this article, we'll be your comprehensive guide to the top RV water parks in Texas, helping you navigate the vast array of options and make the most of your road trip. From the well-equipped parks with RV hook-ups and exciting water slides in Dallas to tranquil parks situated by the beach in Corpus Christi — Texas offers diverse experiences catering to all ages and interests. 
We'll cover everything you need to know, so buckle up and prepare for a splashy adventure!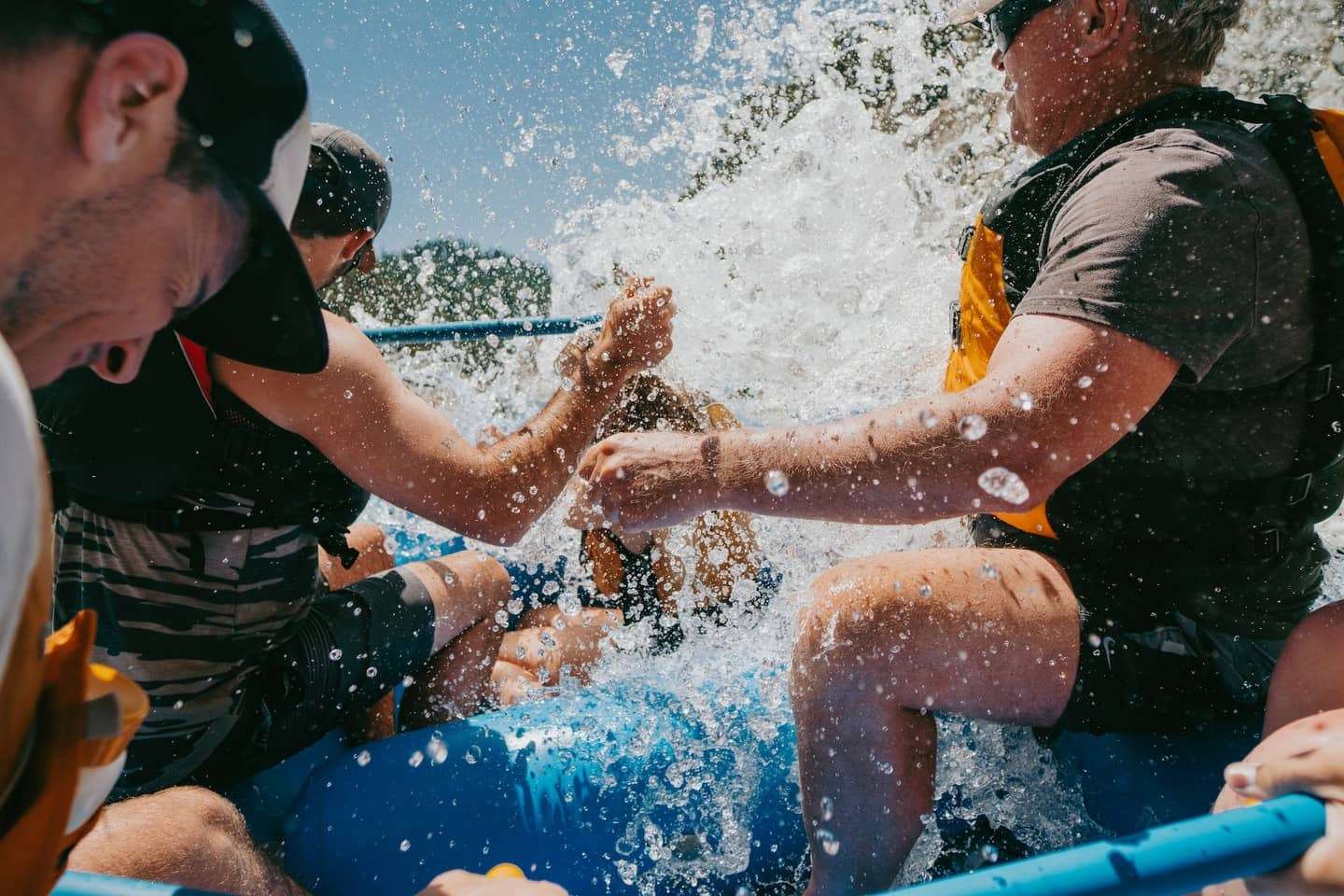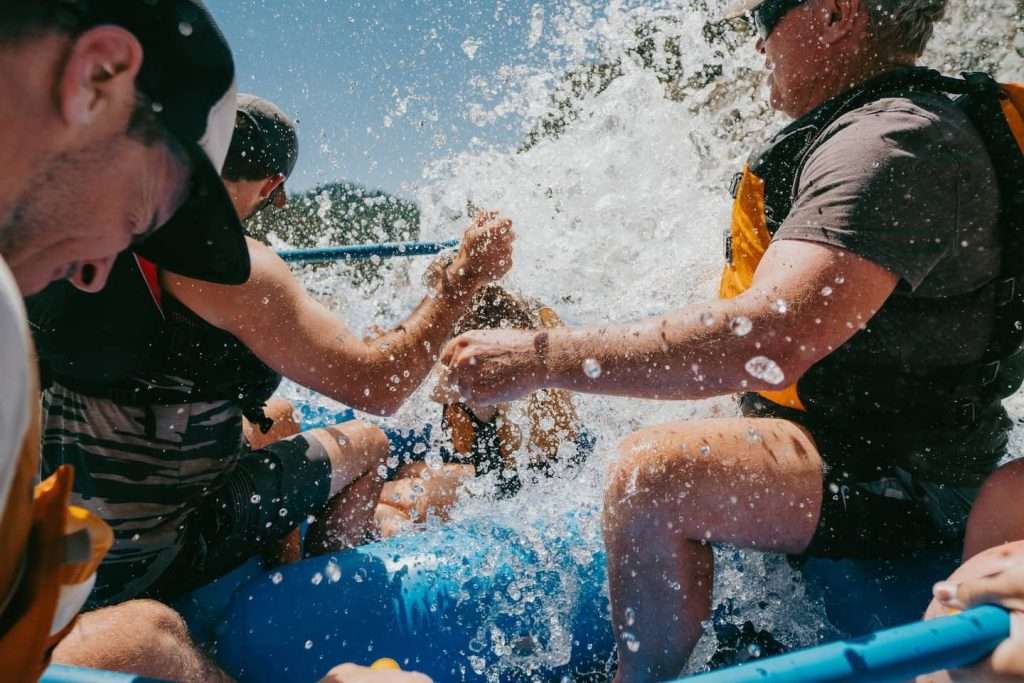 At A Glance — RV Water Parks In Texas That Should Be On Your Radar
Here are 10 RV water parks in Texas that are known for their attractions and facilities:
Schlitterbahn Waterpark – New Braunfels:

A renowned water park with thrilling slides, lazy rivers, and wave pools. It offers RV camping facilities nearby.

Splashway Waterpark – Sheridan:

A family-friendly water park featuring water slides, a lazy river, a wave pool, and camping options for RVs.

NRH2O Family Water Park – North Richland Hills:

A popular water park near Fort Worth, offering a variety of water slides, a lazy river, and a large wave pool. RV camping is available nearby.

Hawaiian Falls Waterpark – The Colony:

An enjoyable water park with slides, wave pools, and interactive water play areas. It offers RV parking for overnight stays.

Typhoon Texas – Katy:

A large water park with thrilling water slides, a wave pool, and a lazy river. It has RV parking spaces available.

SplashTown Waterpark – Spring:

A water park featuring numerous slides, a wave pool, and a lazy river. It offers limited RV camping options.

Six Flags Hurricane Harbor – Arlington:

Part of the Six Flags amusement park, this water park boasts thrilling slides, a wave pool, and a lazy river. RV parking is available nearby.

Aquatica San Antonio – San Antonio:

An exciting water park with water slides, wave pools, and a lazy river. RV camping options are available nearby.

Palm Beach at Moody Gardens – Galveston:

A water park located within Moody Gardens, offering water slides, a lazy river, and a wave pool. RV parking is available on-site.

Splashtown San Antonio – San Antonio:

A family-friendly water park featuring water slides, a wave pool, and a lazy river. RV camping facilities are offered nearby.
Remember to check the official websites of these water parks for the most up-to-date information on RV camping availability and any additional requirements or restrictions.
Parking Alternatives For RV Water Parks In Texas
If the RV water parks in Texas that you've chosen have parking facilities that are full or unusable at the time of your visit, then don't worry; alternatives do exist.
Firstly, Texas State Parks are a great option for low-cost parking. With over 80 parks spread across the state, you'll likely find a location close to your preferred RV water park. These parks offer overnight camping facilities and an opportunity to explore Texas's natural beauty and participate in outdoor activities like hiking, fishing, and bird-watching.
Another cost-effective choice is Walmart parking lots. While it's crucial to check with store management first, most Walmarts in Texas allow free overnight RV parking. This could be a convenient option, especially if you're traveling long distances to RV water parks in Texas and need a resting place.
Boondocking, or dry camping, is another alternative for free parking in Texas. These locations don't offer hook-ups or services, but they can easily serve as an impromptu place to park your RV in a pinch.
Remember, no matter where you decide to park when visiting RV water parks in Texas, always respect the location's rules and leave no trace behind to preserve these areas for future RV adventurers.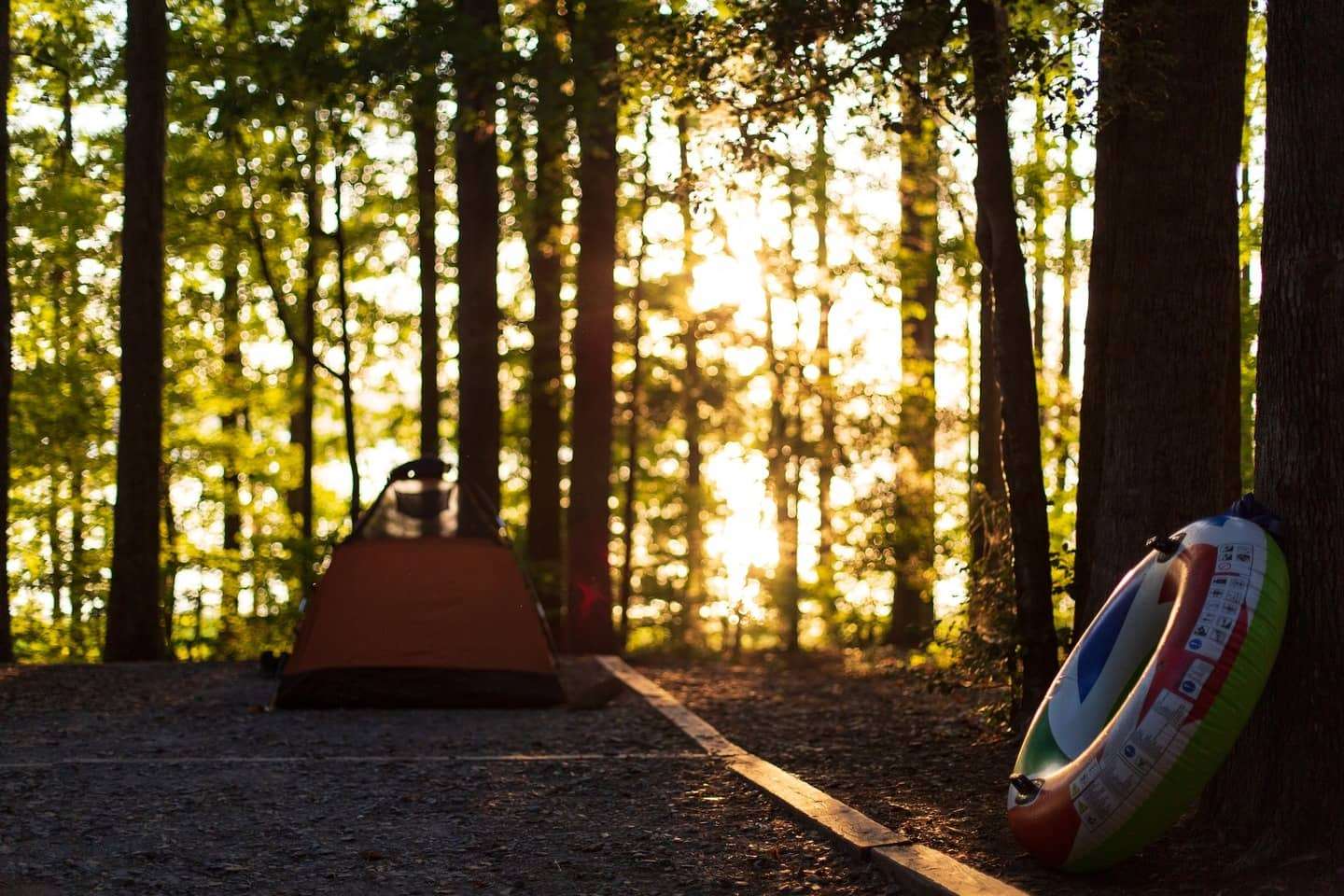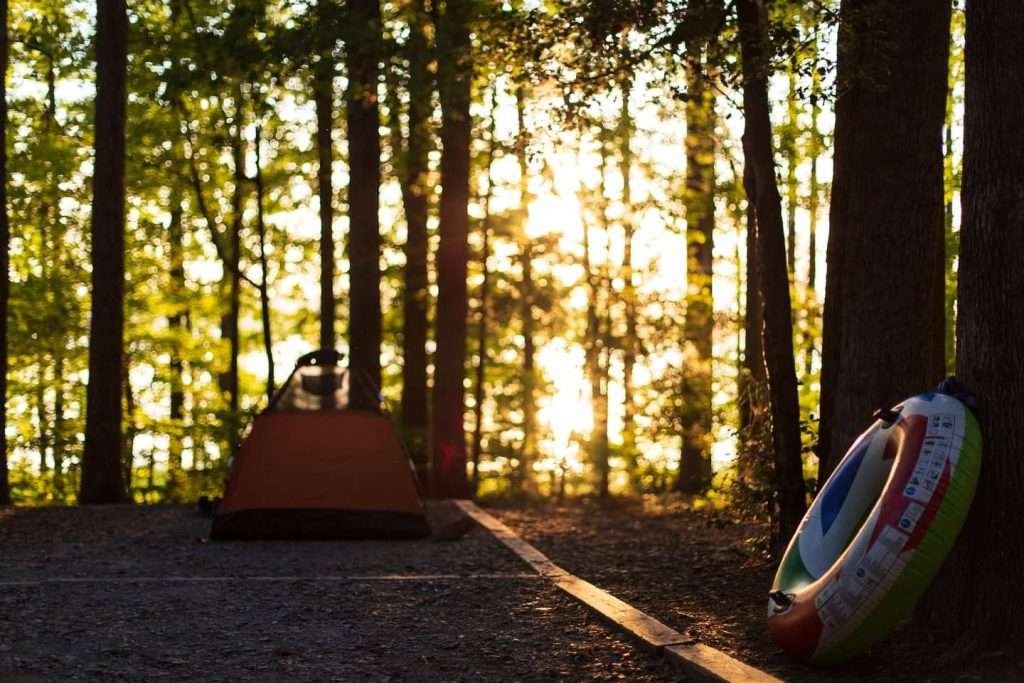 For A Quieter Time, Consider RV Parks On The Water In Texas
If the bustling activity of an RV water park isn't quite your speed, there are numerous serene alternatives where you can park your RV right next to tranquil bodies of water. From peaceful lakeside views to soothing oceanside settings, these "RV parks on the water in Texas" offer a quieter, more restful experience for those seeking relaxation amidst their journey.
One such tranquil retreat is the Ray Roberts Lake State Park. This Texas gem is located in Denton and offers a tranquil setting amidst lush trees and a beautiful lake, perfect for a peaceful getaway. The RV facilities are excellent, and the park offers activities like fishing, boating, and hiking to keep you entertained.
If you're seeking an oceanside experience, the South Padre Island KOA Holiday should be on your list. This RV park on the water in Texas provides top-notch facilities and the calming sounds and views of the Gulf of Mexico. Here, you can enjoy your morning coffee while watching the sunrise over the ocean, a truly unique RV experience.
In East Texas, the Lakeview RV Resort located in Houston is nestled next to a private lake. With a peaceful environment and great amenities, it offers a serene experience, despite being in the heart of the city.
Finally, for a scenic river experience, consider the Rio Guadalupe Resort in New Braunfels. Located on the banks of the Guadalupe River, this park offers fantastic views, fishing opportunities, and access to water-based activities like tubing and canoeing.
These RV parks on the water in Texas provide a calmer, more peaceful environment for those looking to relax and unwind amidst the beauty of nature. So, if a break from the excitement of water parks is what you're after, these tranquil waterside locations could be just the respite you need.
FAQs
How long can you stay at a state park in Texas?
The maximum stay at a Texas State Park is typically 14 days within a 30-day period. However, this can sometimes be extended during the off-peak season at the discretion of the park superintendent. 
However, it's always recommended to check each park's specific rules and regulations, as they can vary. If you plan to extend your stay beyond the typical 14 days, contact the park directly to inquire about the possibility and any applicable rules or fees.
Is it legal to park an RV on the street?
The legality of parking an RV on the street in Texas is determined by local city and county ordinances rather than state law, and regulations can vary widely from one jurisdiction to another. Some cities may allow it under certain conditions, such as for short periods or during specific hours, while others may prohibit it entirely.
For example, in some Texas cities, there may be restrictions on parking any oversized vehicle, including RVs, on residential streets, especially if it obstructs traffic or visibility. In others, you might be able to park temporarily for loading and unloading, but not for extended periods.
Additionally, even if RV parking is allowed, there may be restrictions on inhabiting the vehicle while it's parked on public streets.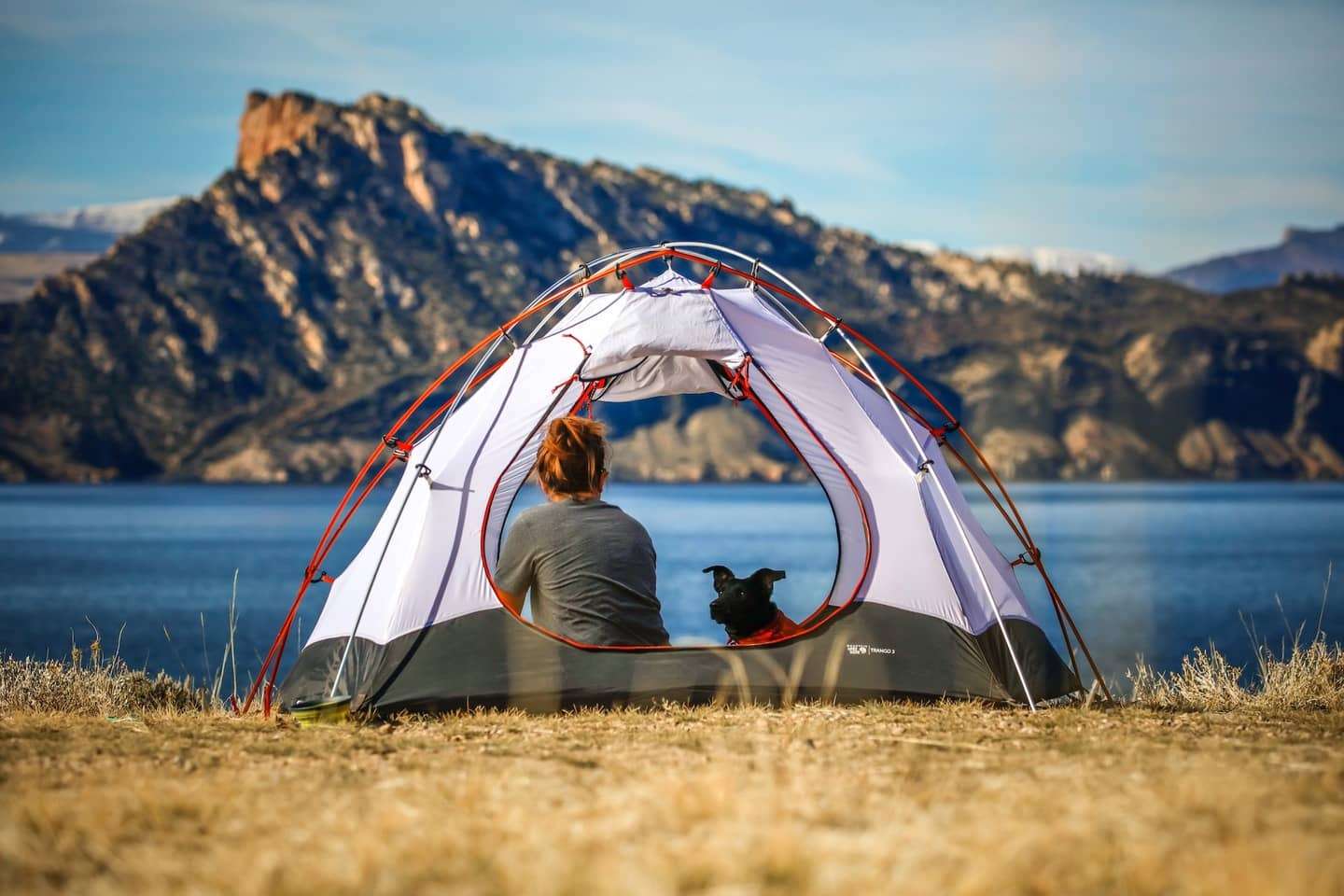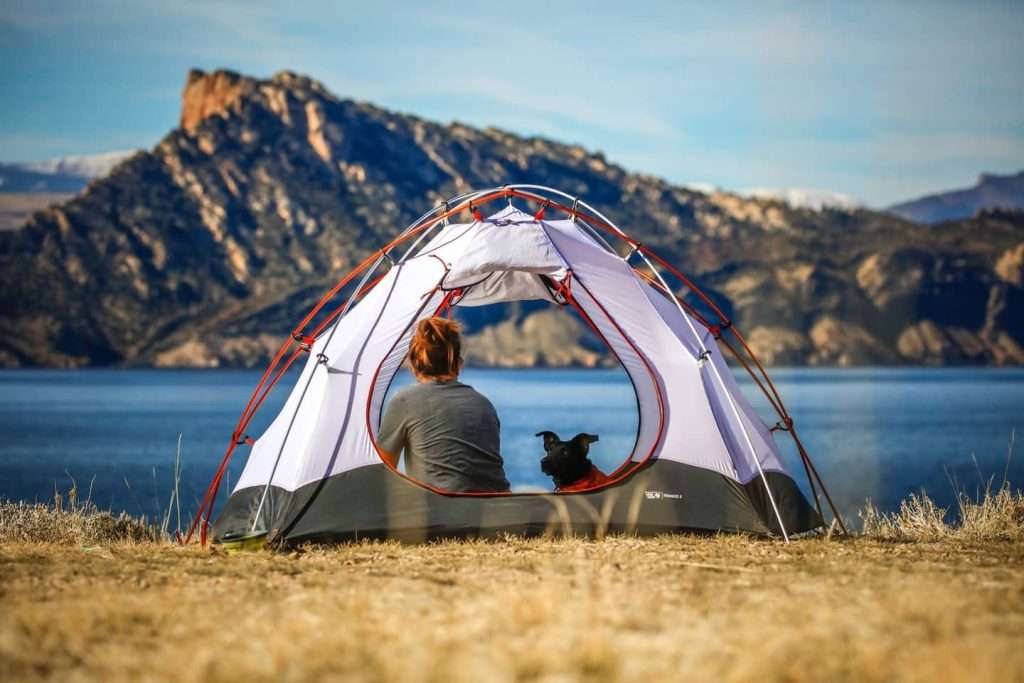 Final Thoughts
RV water parks in Texas provide a unique blend of fun-filled water activities, making them an excellent choice for families, adventurers, and relaxation-seekers. 
From the thrilling rides of full-featured water parks to the serene landscapes of waterside RV parks, Texas offers many options for your ultimate vacation. Factor in the convenient parking alternatives, and it's easy to see why the Lone Star State holds such allure for RV travelers.
Whether you prefer the splashy fun of a water park or the peaceful ambiance of a lakeside spot, it's clear that RV water parks in Texas offer something for everyone. So why wait? Start planning your unforgettable Texas RV water park adventure today. 
With a plethora of options at your fingertips, you're bound to find the perfect blend of excitement, relaxation, and exploration. The open road and refreshing water await in Texas, the ultimate destination for your next RV journey.