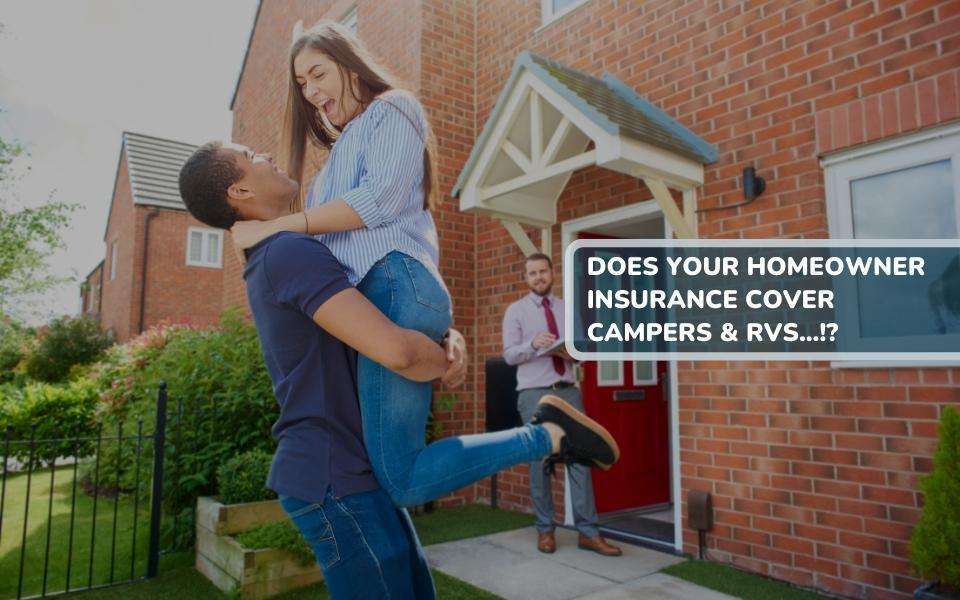 Does Your Homeowner Insurance Cover Your RV?
A common question among RV enthusiasts is if their homeowner insurance will cover the RV.
RVs are getting more and more popular. With gas prices continuing to rise, many people are exploring the idea of purchasing an RV and traveling around the country. In effect, this has caused RV insurance sales to skyrocket in the past few years.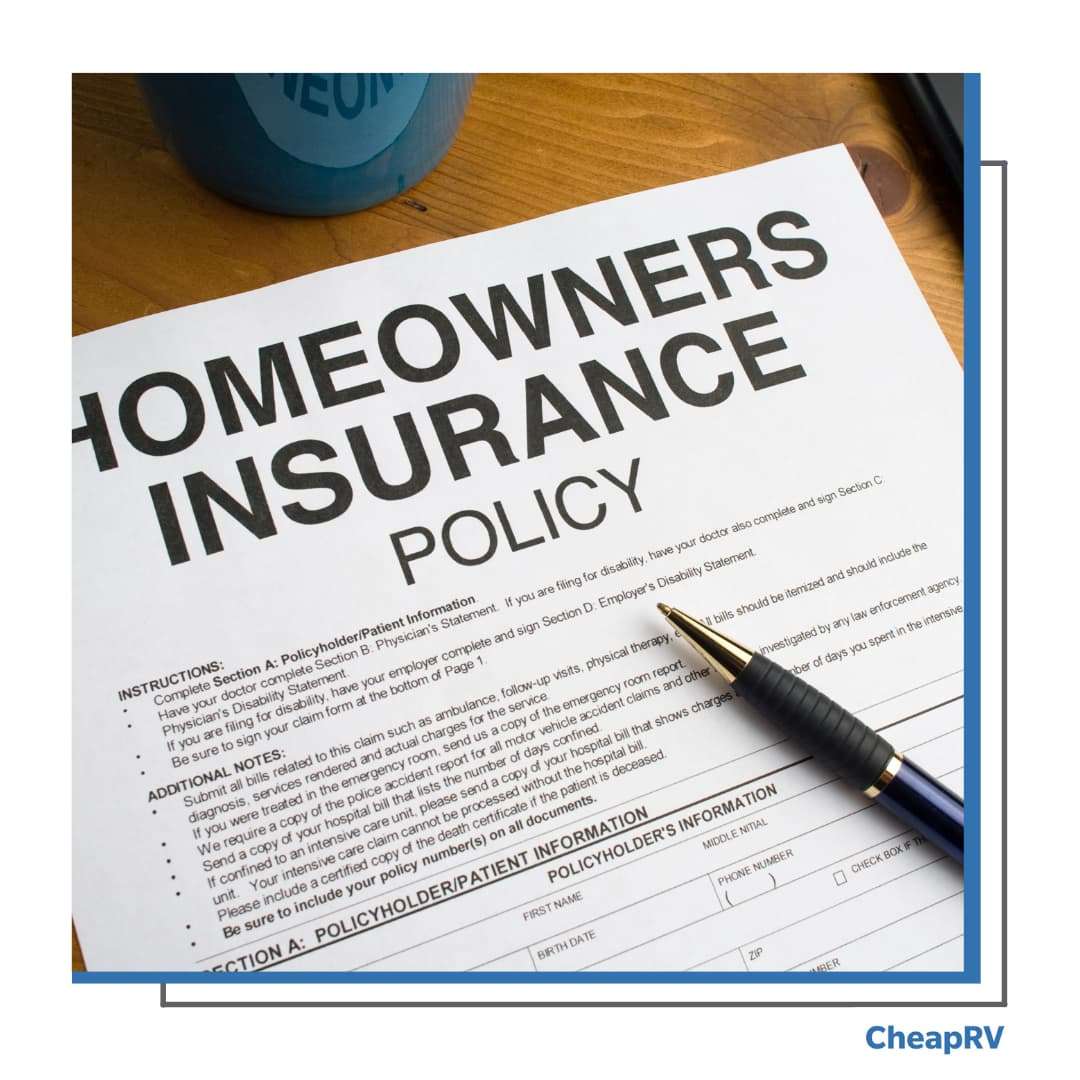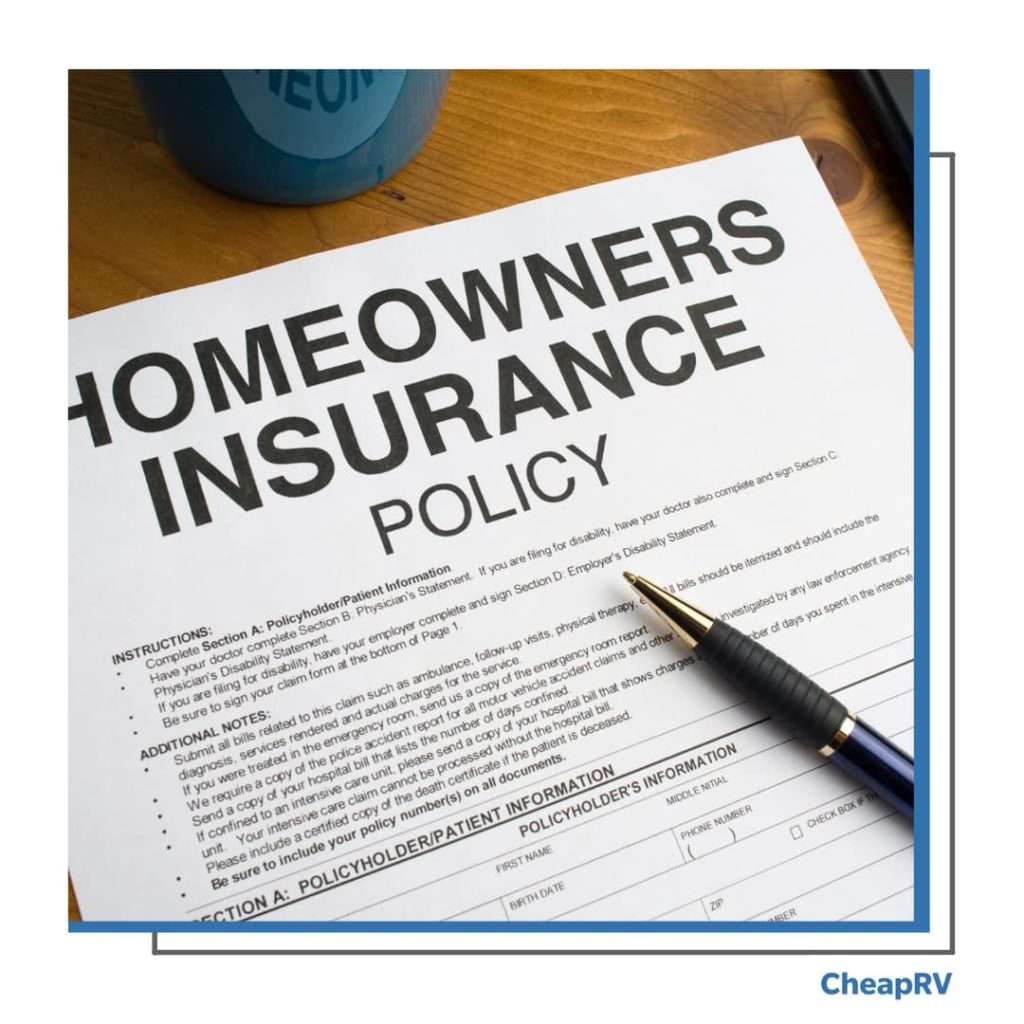 If you are one of the many RVers thinking about the protection and security of their RV but already have Homeowner Insurance, you'll want to know if your homeowner insurance covers your RV. You have come to the right place; we'll go into details of the Homeowner insurance coverage and its relation to your motor home.
Does Homeowner Insurance Cover Campers & RVs
If you have a drivable or towable RV and keep it parked or stored on your property, then your homeowner's insurance will cover it. It means that if you have an accident or damage to your RV while driving it, you will be covered.
You will also be covered if someone else causes an accident or damages your RV while parked or stored on your property. The same goes for theft as well. Most homeowner policies cover both drivable and towable RVs, including:
Class A Motorhome
Class B Motorhome
Class C Motorhome
Travel Trailers
Toy Haulers
Fifth Wheels
Pop-up Campers and More
If you have a big rig, you may want to ensure that your homeowner's insurance covers it. Your RV will be considered a personal possession if any natural forces cause damage to it while it's packed in your home. If the wind blows and damages your camper, your homeowner's insurance will most likely cover the damage.
For campers, the insurance covers personal belongings like clothing and electronics. However, if someone breaks into your camper and steals everything inside, the insurance company will only cover your personal items. So you'll need complete coverage to have all campers' belongings covered.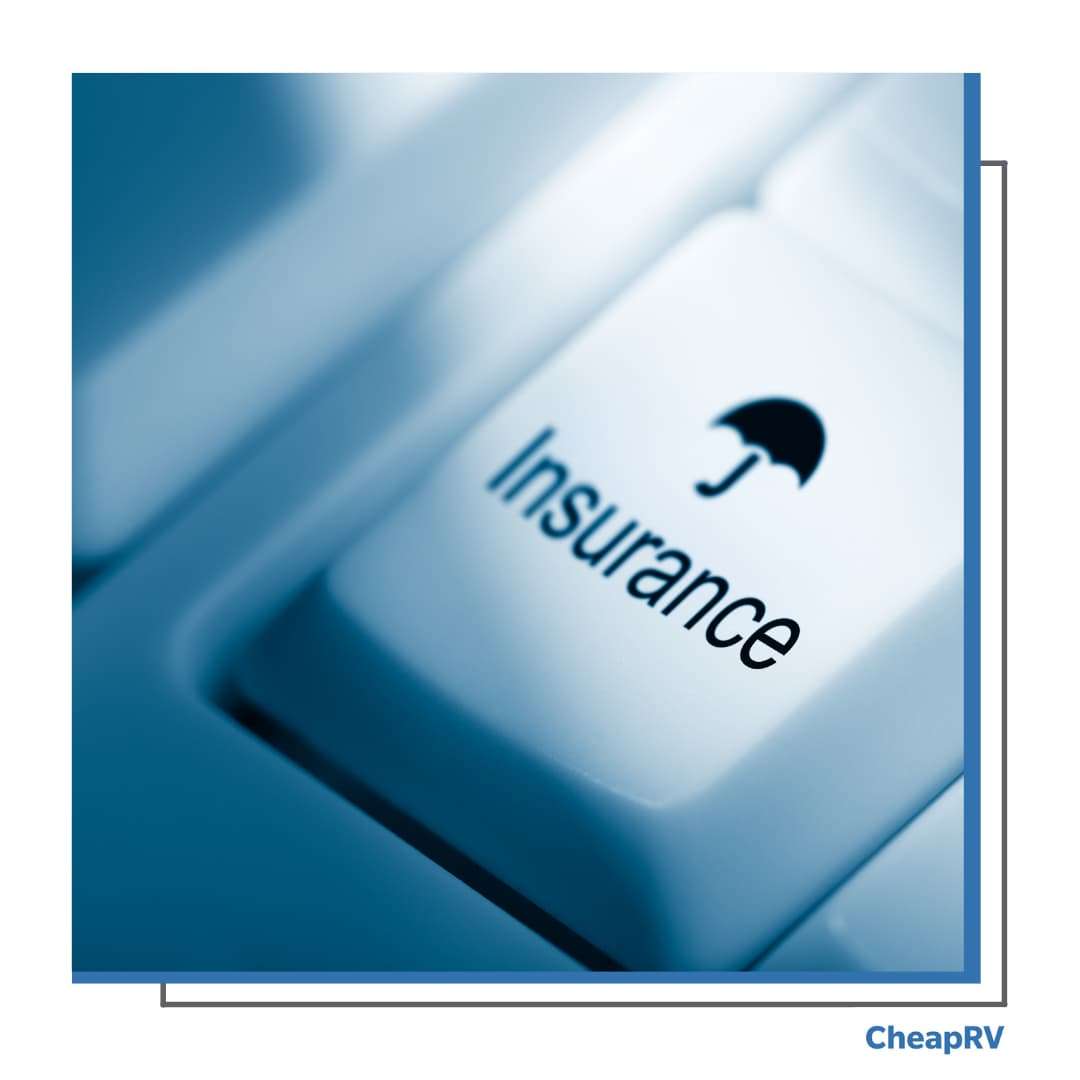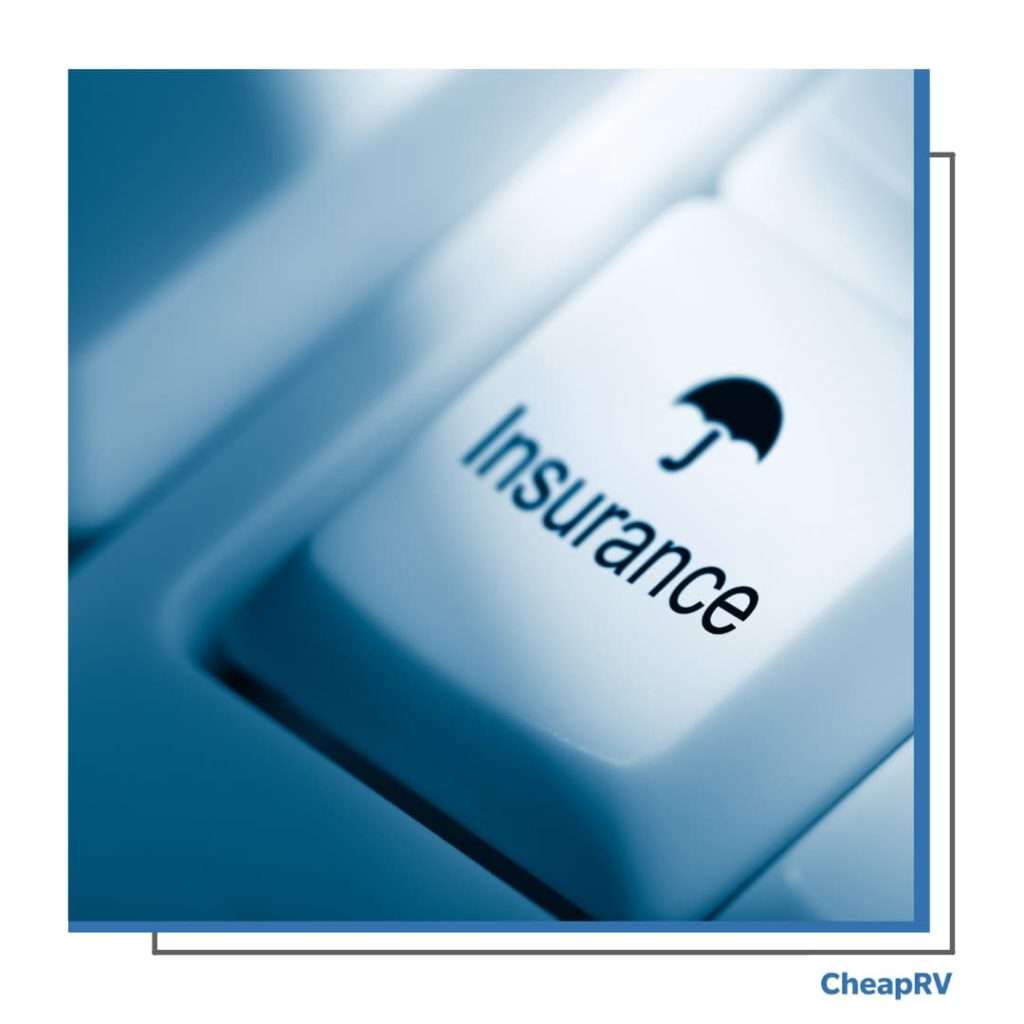 When Is RV Insurance Required?
You'll need some insurance when you buy a new or used RV. It can help protect your vehicle from damage, theft, and injury in the event of an accident. You might also be required to carry RV insurance if you're financing or leasing your RV.
Insurance is also necessary if you plan on renting out your vehicle as a source of income (aka "you are going into business"). In this case, it's best to talk with an agent who specializes in RVs so they can advise on all aspects of the business.
RVers are required by law to have insurance before they can legally drive their vehicle on public roads. That said, it's important to note that different levels of coverage are available when purchasing recreational vehicle insurance.
Loan companies, especially those that finance recreational vehicles, will often require you to have full coverage on your vehicle before they give you a loan. The reason is that the lender wants to protect themselves from potential losses should your RV be damaged or stolen while financing it.
Lenders could also take the liberty when you fail to purchase RV insurance. They may require you to buy some coverage on their behalf and even charge you a higher interest rate if the loan amount is significant. In fact, lenders do not want to pay for any damage or loss in case of an accident or theft.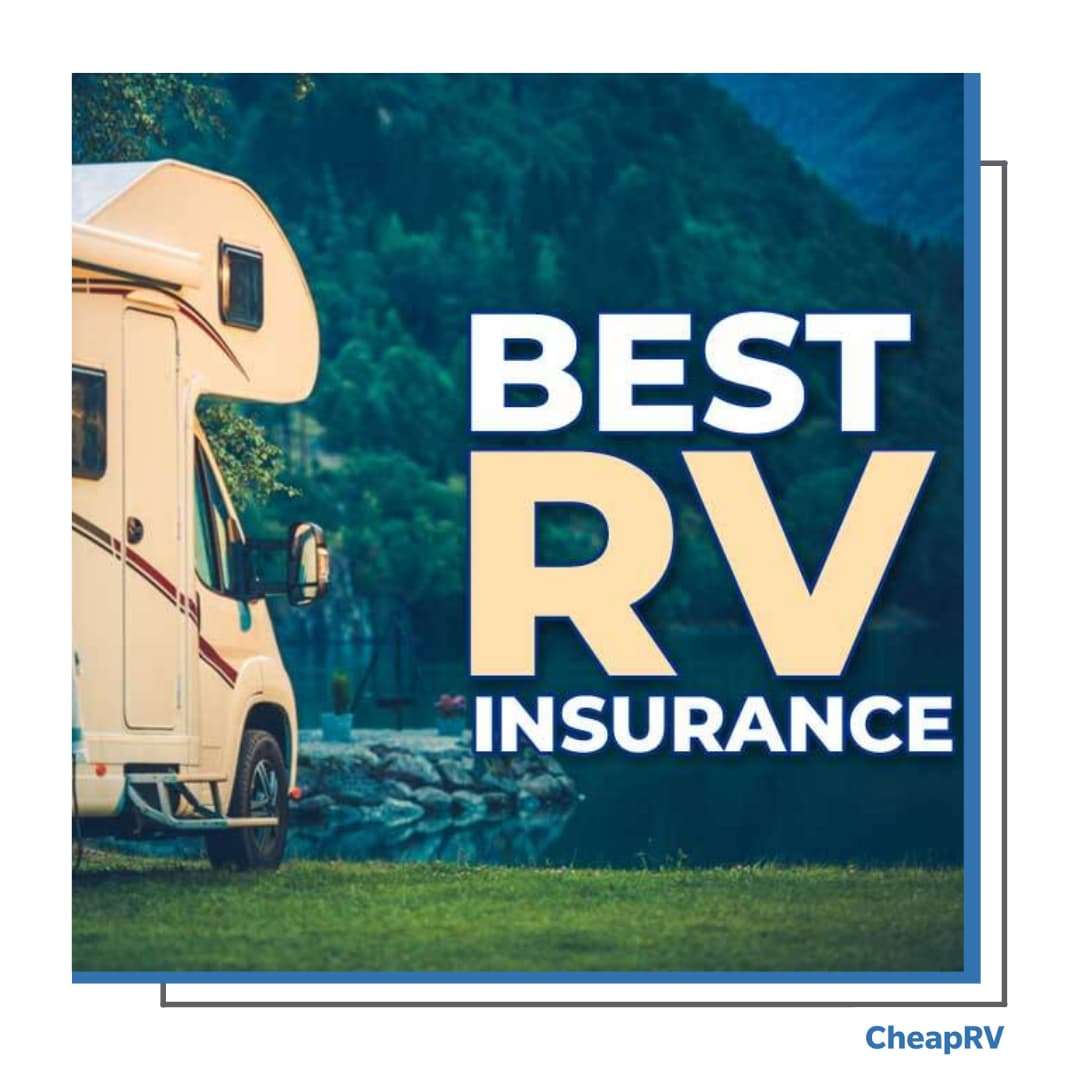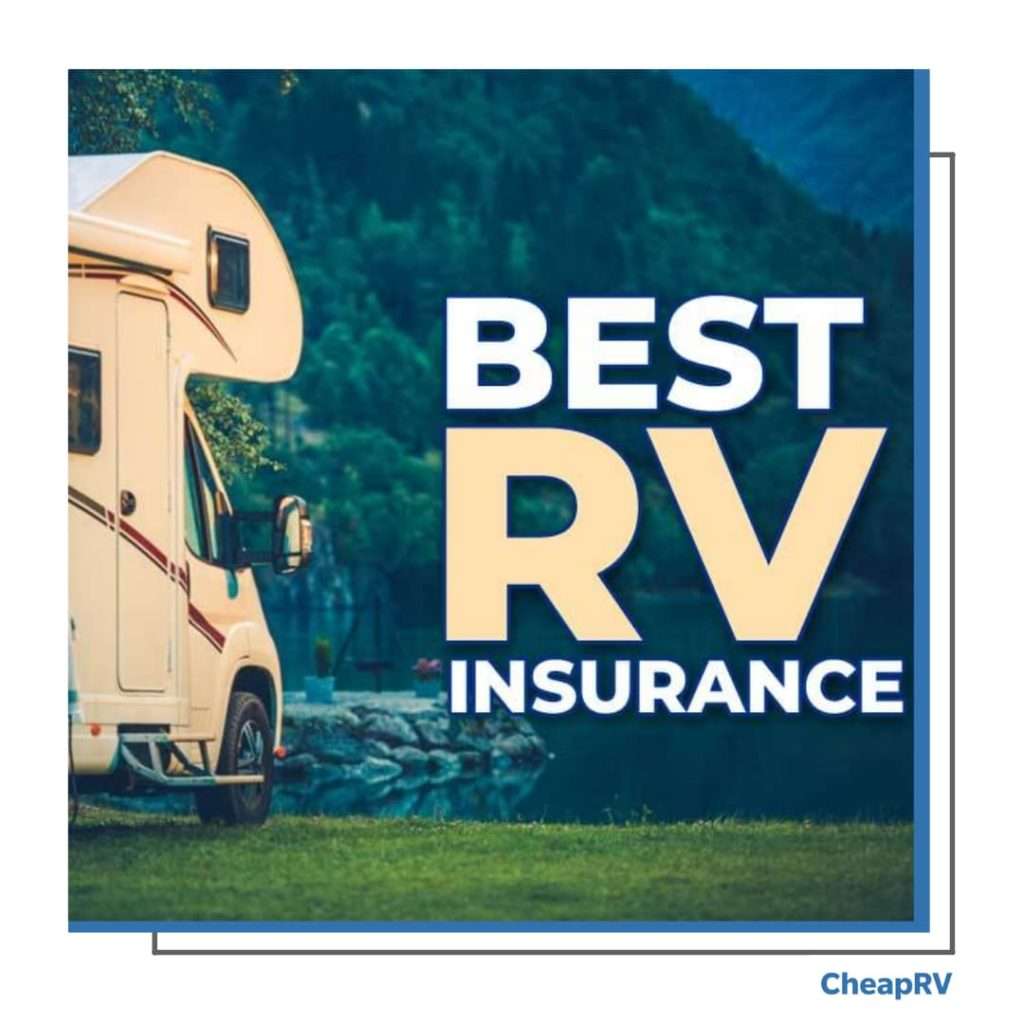 When Is RV Insurance Not Required?
You may not need insurance if you own an older model, non-conforming motor home, or travel trailer built before 1976. These vehicles do not fall under the same regulations as modern motor homes and trailers so that you can drive them without liability coverage.
RV insurance is required in many states, but there are some exceptions. For example, if your RV is parked and unused for more than 90 days in a row, it may not be necessary to carry the insurance. Some states also exempt vehicles under a specific value from the need for coverage.
What Does RV Insurance Cover?
You can customize your RV insurance to include the coverage you need for your specific vehicle. In general, RV insurance covers any damage to or loss of your RV.
The best way to find out what your RV insurance will cover is to read the fine print on your policy or talk with a representative at an agency like Auto & Home Insurance Agency Inc.
The Most Common RV Insurance Coverages Include
Property Damage Liability: This coverage protects you from damage to other people's property, including buildings, fences, trees, and shrubs. If you are liable for this damage, this coverage will pay for it. You can also buy coverage for additional amounts beyond what your state requires if you want to protect yourself further against liability claims.
Bodily Damage Liability: Bodily injury liability covers your legal responsibility to pay medical bills and other costs associated with injuries sustained by others in a collision. It doesn't matter who was at fault for the accident; you're still on the hook for paying for their care. This coverage is crucial because it limits your potential liability for these expenses.
Underinsured motorist coverage: Underinsured motorist coverage provides additional protection for drivers who don't have enough insurance to cover damages from an accident. For example, suppose another driver causes an accident that results in serious injuries or death and has insufficient liability insurance. In that case, this policy will supplement their policy to cover those losses up to its limits.
Medical Payment Coverage: Medical payment coverage is one of the essential RV insurance coverages. This coverage provides medical payments for you or other people injured in an accident caused by your vehicle. Medical payments coverage also pays for property damage caused by your vehicle.
Collision and Comprehensive Coverage: Collision and comprehensive coverage help repair or replace your RV if it's damaged in an accident. Collision coverage pays for damage to your RV when it hits another vehicle or object, like a mailbox, tree, or utility pole. Comprehensive coverage pays for damage caused by things like fire and theft.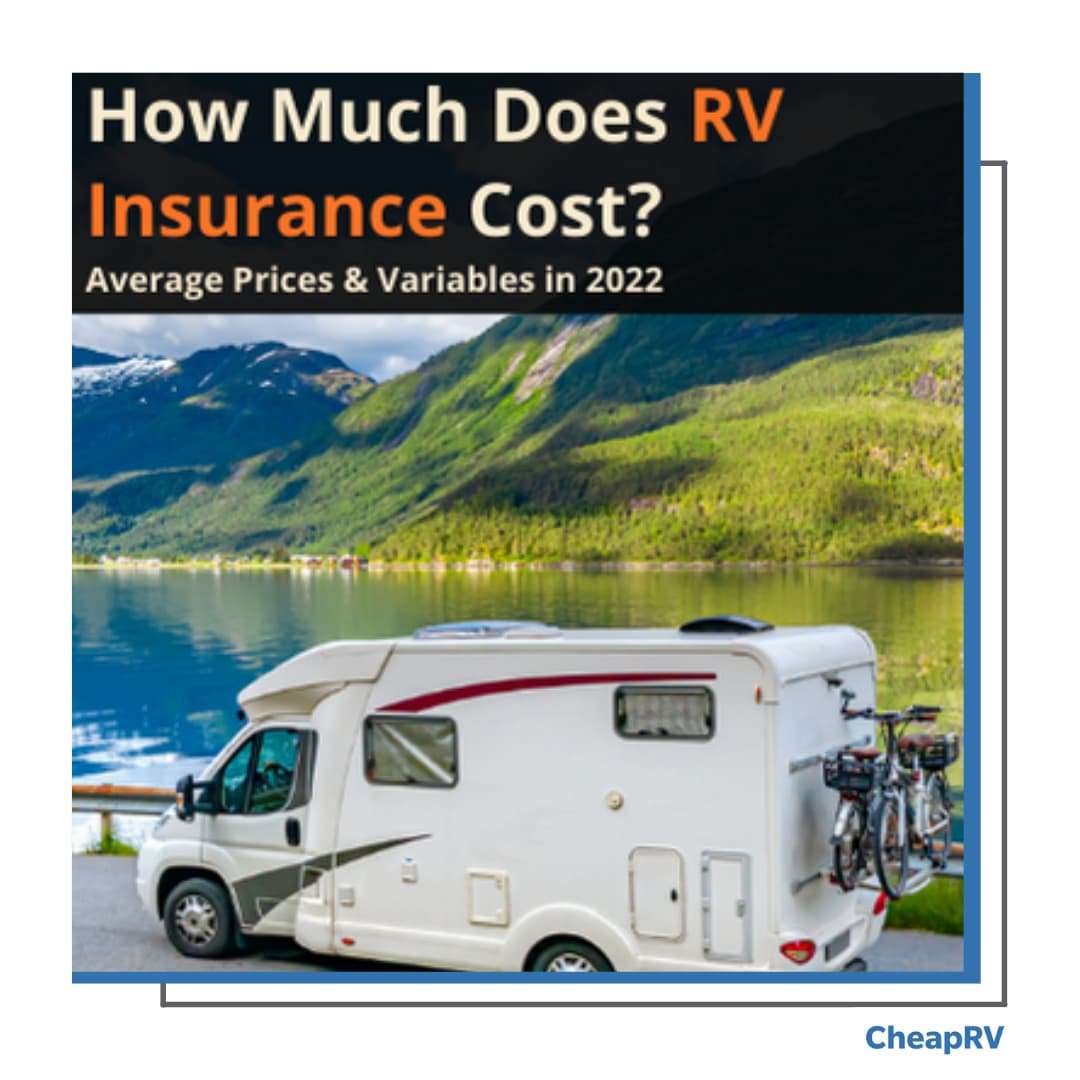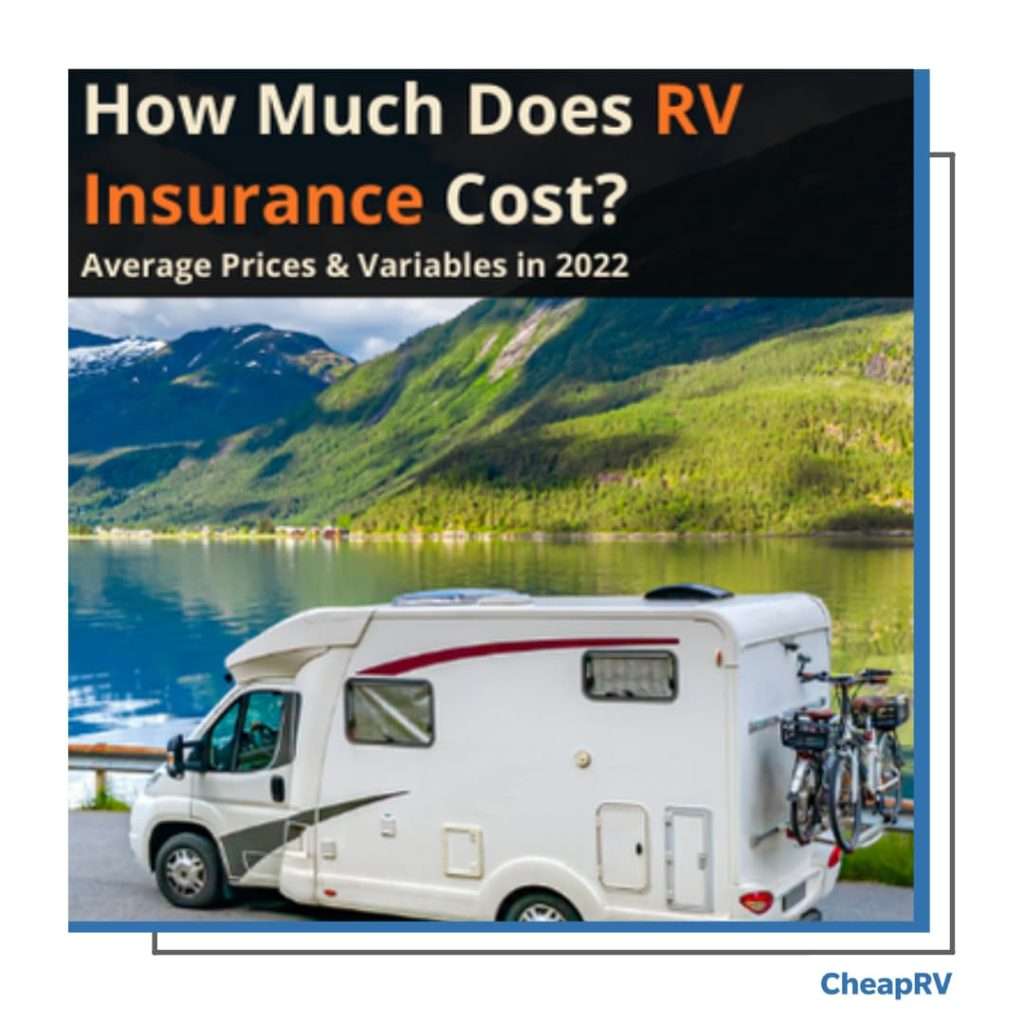 Full-Time RV Insurance Coverage
When you opt for the full-time RV insurance policy, you'll enjoy significant benefits, including:
Personal Liability Coverage: This coverage protects you from any damages or injuries while driving or parking your RV. In addition, this insurance policy can help you with the expenses if someone is injured.
Medical Payment Coverage: Medical payment coverage is an essential part of any comprehensive RV insurance policy. It covers expenses such as doctor visits, medication, and hospital stays. This coverage can be beneficial if you have a health plan with a high deductible or coinsurance rate, as it protects against these out-of-pocket costs.
Loss Assessment Coverage: Loss assessment coverage is another essential part of an RV insurance policy. It will help pay for the cost of repairing damage caused by natural disasters like floods or fires that affect multiple vehicles parked at once.
For example, if a fire at an RV park and several RVs are damaged, loss assessment coverage will help cover some or all of the repairs needed before you can drive the vehicles again. Full-time Insurance Coverage also gives you access to extra coverage options. You can choose any of the options depending on your needs. These extra options may include:
Roadside Assistance: A tow truck can be expensive, especially if you're far from civilization. Roadside assistance covers tows and jump starts, but it also includes locksmith services and other emergency services that could come in handy while traveling in your RV.
Vacation Liability Coverage: Liability coverage protects against claims made by others injured while on your property. You'll also want to consider umbrella liability insurance, which covers claims against you up to a certain amount above what your primary liability limits provide.
Scheduled Personal Effects and Replacement Costs: This coverage reimburses you for items like jewelry or electronics stolen or damaged while traveling in your RV. It also covers personal items such as clothing and toiletries if damaged or stolen while on the road but not permanently attached to the vehicle.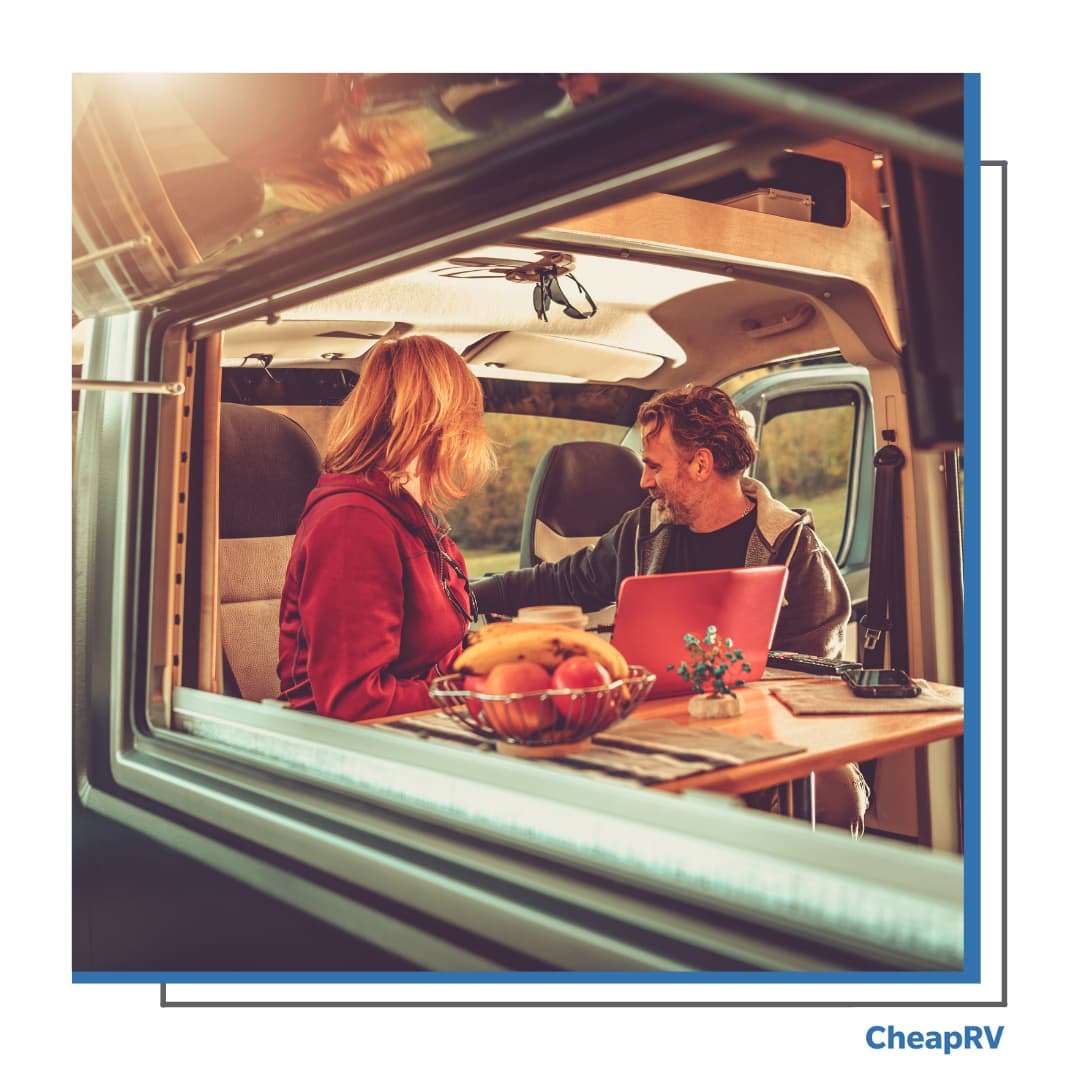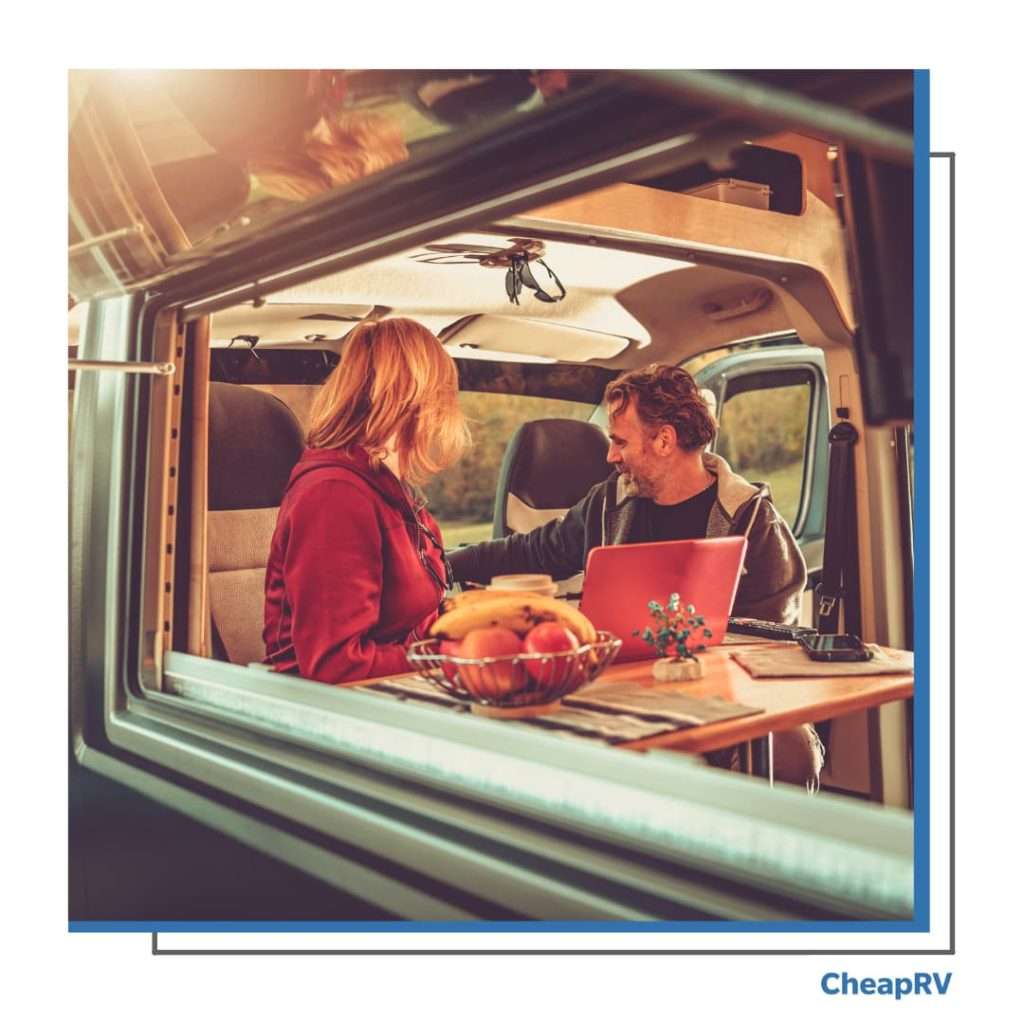 Final Words
Of course, you need to check the specifics of your policy. Some insurance companies will not insure RVs at all. If you already have a policy that covers at least part of your RV, check with your company before making any modifications.
Also, remember that while your RV insurance may cover damage or loss to the vehicle itself, the auto insurance coverage on your homeowner's policy will likely not provide additional coverage for your vehicle. It means you could be on the hook for the complete repair or replacement costs.
Be sure to talk to your insurance company, the experts at insurance, or other agencies that provide RV insurance and get recommendations on how to protect your purchase best.