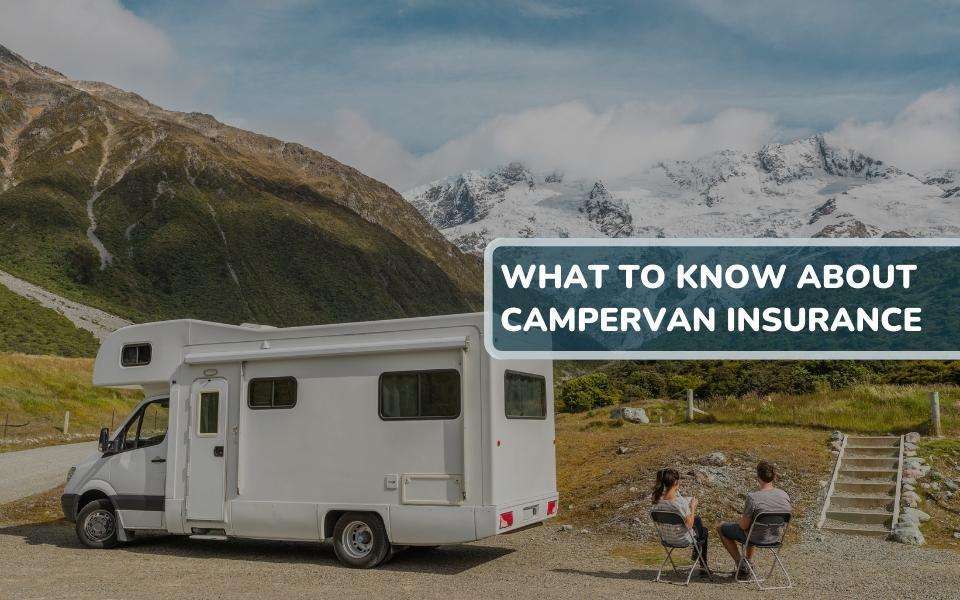 What to Know About Campervan Insurance
How and why is campervan insurance different than RV insurance?
As a campervan owner, you dearly love your home on wheels. You take care of it, have fun with it, and consider it your best friend when traveling. But in case of an accident or theft, you need to be prepared for some monthly payments that can pile up and ruin your holiday plans.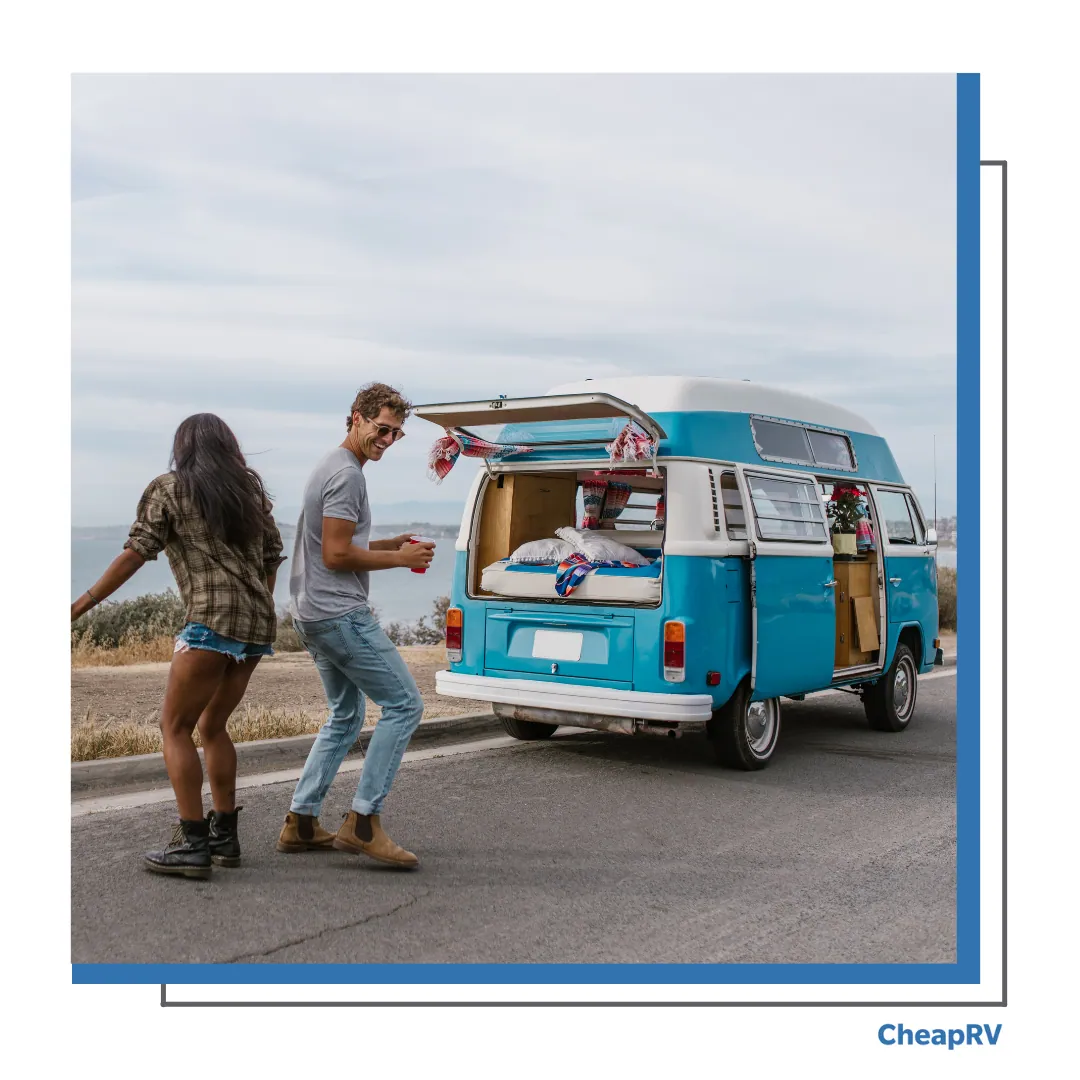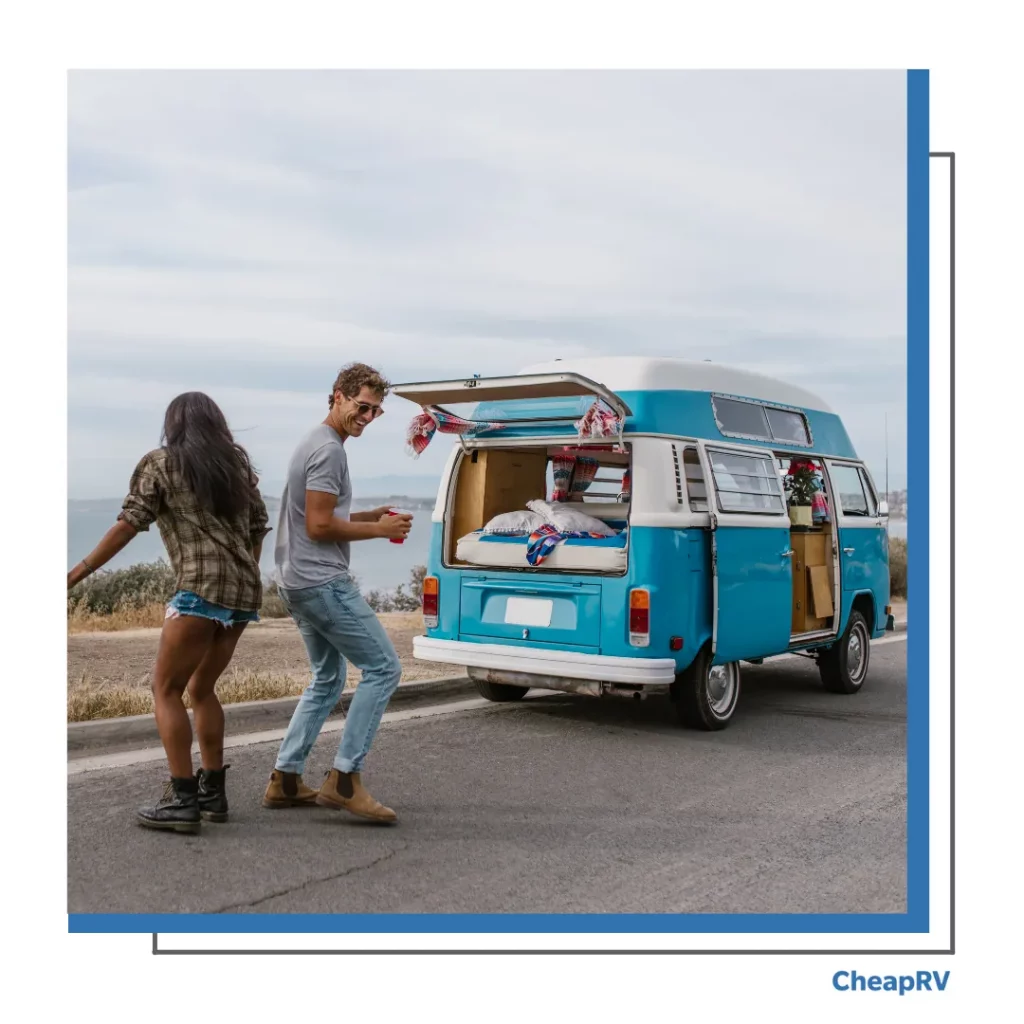 To handle this situation, it's essential to understand how campervan insurance works and provides coverage. That can help you pick the right level of coverage that won't cost you too much money. A campervan is one of the most convenient and comfortable ways of vacation.
Typically, the price range for a campervan lies between $25,000 to $30,000. But when coupled with campervan insurance, the cost of the campervan can shoot up. You may want to know what shoots the price up. We'll get to that but first, let's look at what a campervan is.
What Is a Camper Van?
A campervan is a vehicle that has been modified to fit additional seats, storage space, and amenities to be used as an RV. Campervans are often used for travel and daily living because they usually have everything from sinks, stoves, bathrooms, minifridges, and beds to dining areas.
Campervans may be classified as Class B RVs, and your campervan insurance would classify as class B RV insurance. They are either motorhomes or towable trailers. Motorhomes are defined as having sleeping accommodations and being self-propelled, while towable trailers do not have sleeping accommodations or self-propulsion capabilities.
What Is Campervan Insurance?
If you have a campervan and are considering taking it out on the road, you will want to know how to get insured. A campervan is a vehicle built to be used as a home on wheels. It has everything you need for living in it: beds, kitchen and bathroom facilities, storage space, and more.
The cost of campervan insurance varies depending on the value of your campervan and what type of coverage you choose.
Campervan insurance protects your vehicle and its contents in case of an accident or theft while parked or in motion. The coverage provided by campervan insurance varies by company but typically includes:
Theft
Loss from fire
Hail damage
Vandalism
Damage from falling objects
Physical injuries or more
Common Camper Van Models
There are many different types of campervans available for purchase. The most common models of campervans are:
Mercedes Sprinter
Ford Transit
Volkswagen
Dodge Promaster
Winnebago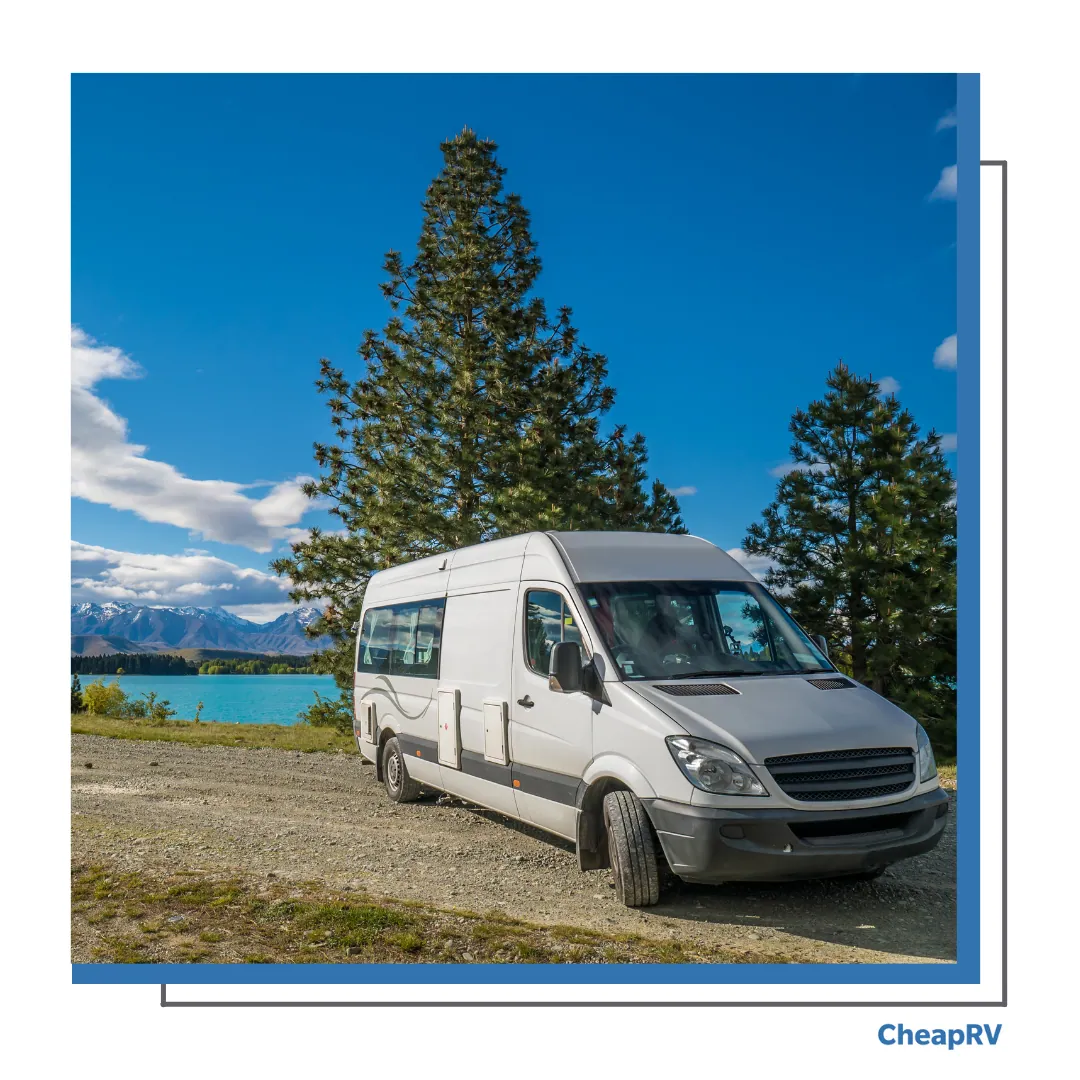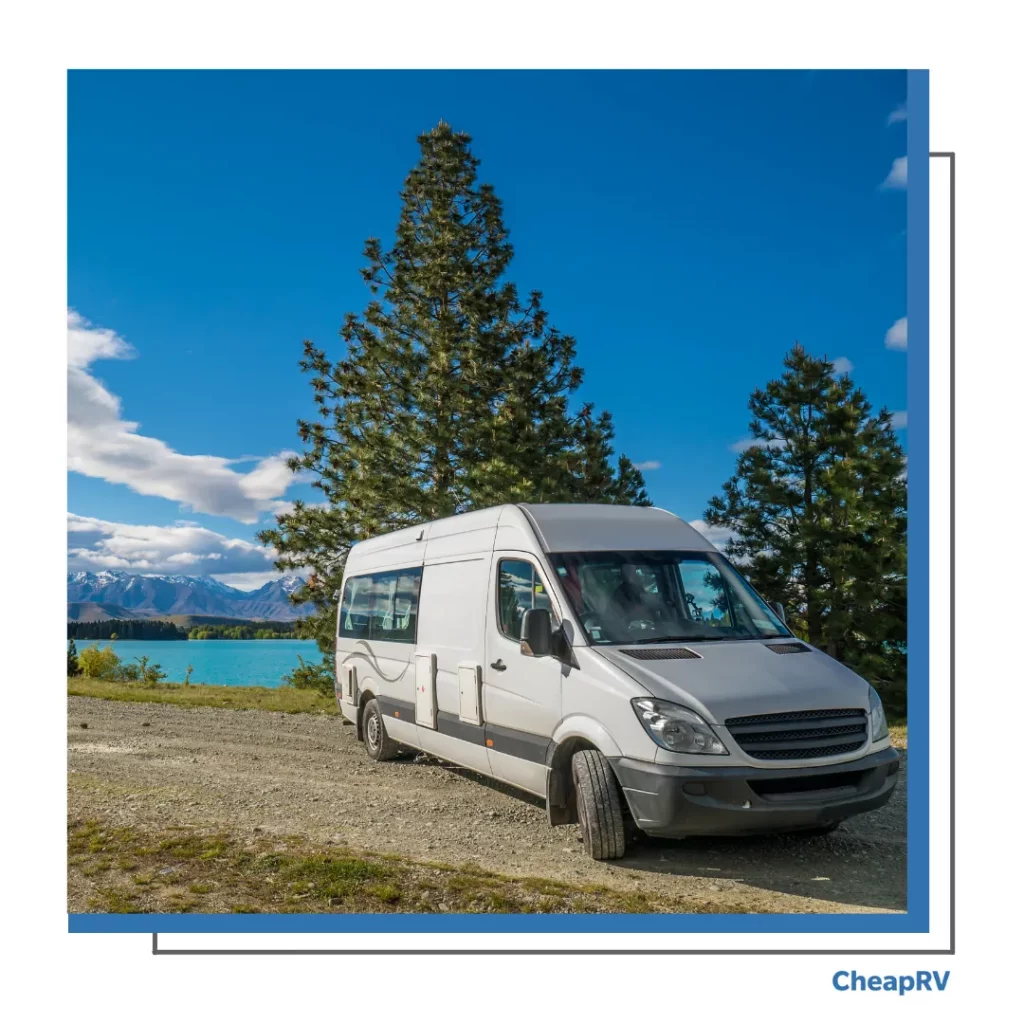 All these models have unique features and benefits that may include mechanics, fuel consumption, and handling. Choosing a model depends on what you intend to use your RV for and what features would best serve you.
Campervan Insurance Coverage
The campervan insurance coverage you need depends on what you're doing with your van. But the most important thing to know about campervan insurance is that it's not just for the van itself—it also covers all the people who travel in the campervan.
Campervan insurance policies come with different levels of coverage depending on how many people you want to protect, how much coverage you need for different types of accidents and incidents, and whether or not you want special coverage for accessories like TVs or stereos.
The following are the type of coverages available for campervans:
Property Damage Liability and Bodily Injury Coverage
This insurance coverage covers injuries or damage caused by your vehicle to someone else's vehicle, property, or person. It also covers damage caused by another driver driving under alcohol or drugs.
This type of coverage is mandatory in some states but optional in others. In some cases, if you don't have this type of coverage on your campervan insurance policy, you may be responsible for paying for any damage caused by accident involving your vehicle, even if it wasn't your fault.
Comprehensive Coverage
Comprehensive coverage is precisely what it sounds like. It protects your campervan from any damage that isn't explicitly excluded from the policy. That includes things like fire, theft, and vandalism. Comprehensive coverage is essential to your campervan insurance policy, but it's not the only thing you need to consider when shopping for camper van insurance.
Collision Coverage
Collision coverage is what you need if your campervan gets into an accident. This policy will pay for the damage to the vehicle and any other vehicles involved in the accident and any injuries sustained by anyone involved. In addition, you can include comprehensive coverage on top of collision, covering theft, vandalism, fire, and flood damage.
Uninsured Motorist
Uninsured motorist coverage is just one of the many types of car insurance that you can add to your campervan policy. This type of coverage helps pay for damages from a driver who does not have insurance or whose insurance company refuses to cover the claim.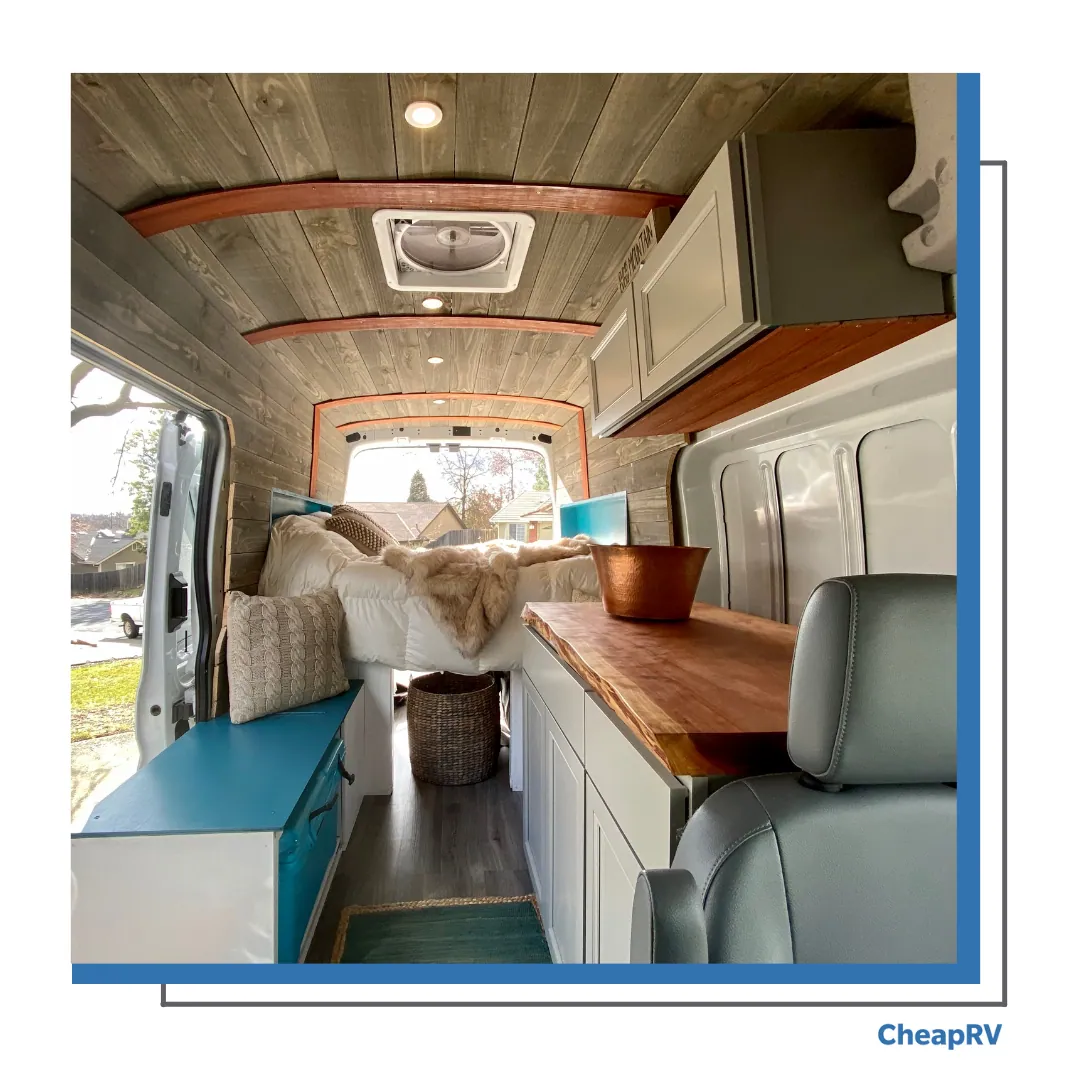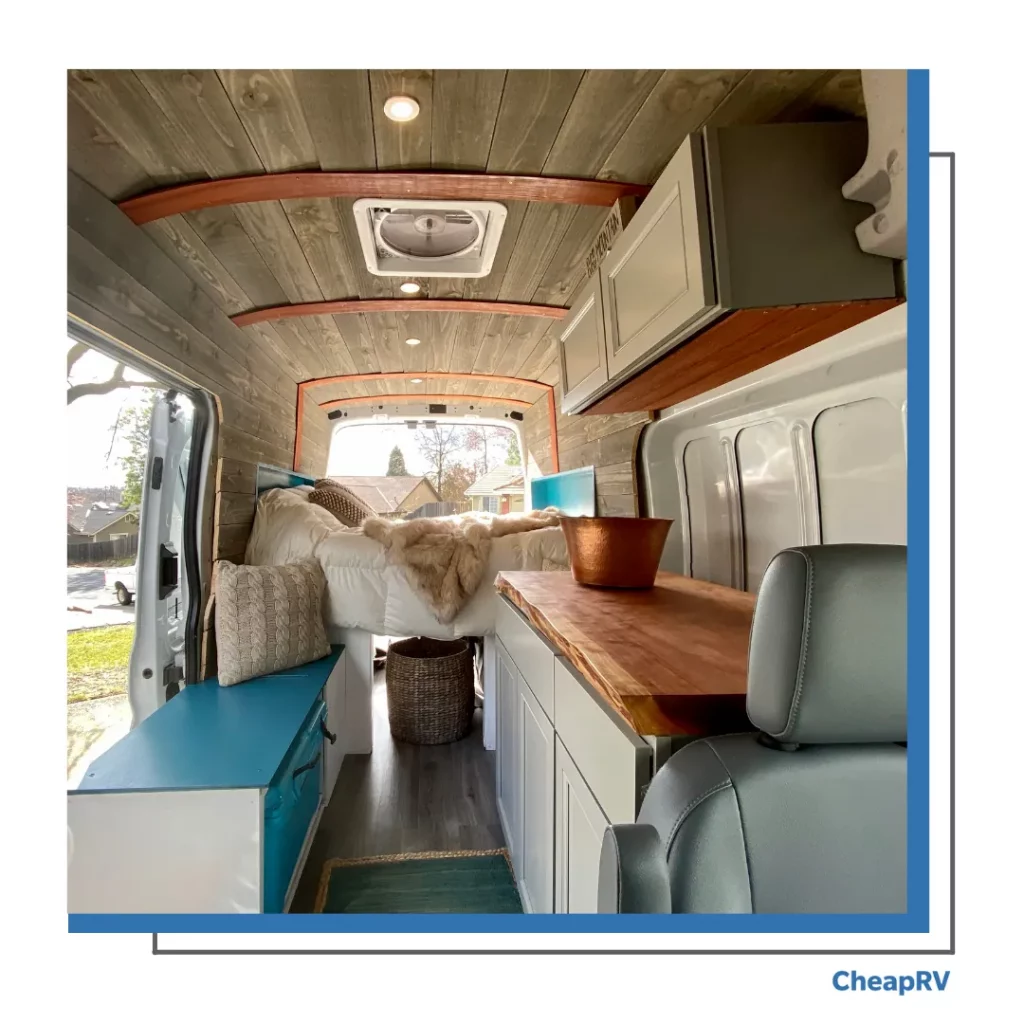 Uninsured motorist coverage does not cover any damage done by your vehicle. Therefore, you will need to purchase additional coverage for that, if necessary.
Towing and Labor Coverage
Towing and labor coverage are very important. You may need to tow your campervan at any time, so it's crucial to include this insurance in your policy. For example, you may need it if your campervan breaks down, gets stolen, or is involved in an accident. In addition, Towing and labor coverage will help you pay for the cost of getting your van towed to a shop or garage.
Medical Payments Coverage
Medical payments coverage ensures that if someone gets hurt in an accident while in your vehicle, they will be compensated for their medical expenses. It's important because it protects everyone involved in an accident from paying thousands of dollars out-of-pocket for medical care after an accident occurs.
Roadside Assistance
Roadside assistance is one of the essential parts of campervan insurance coverage. If you break down on the side of the road, road service can help get you back on your way.
Additional Coverages
There are other various types of coverage that are unique to specific insurance providers. If you take insurance for your campervan from an insurance company like Roamly, for example, you will get the following additional coverages:
No-deductible glass coverage
Vacation liability
Sound system coverage
Full-Time Camper Van Insurance
Full-time campervan insurance is the best way to ensure you are always covered. Full-time campervan insurance is the way to go if you plan to drive your campervan for an extended period. Full-time RV insurance will cover any damage that occurs while you are on the road.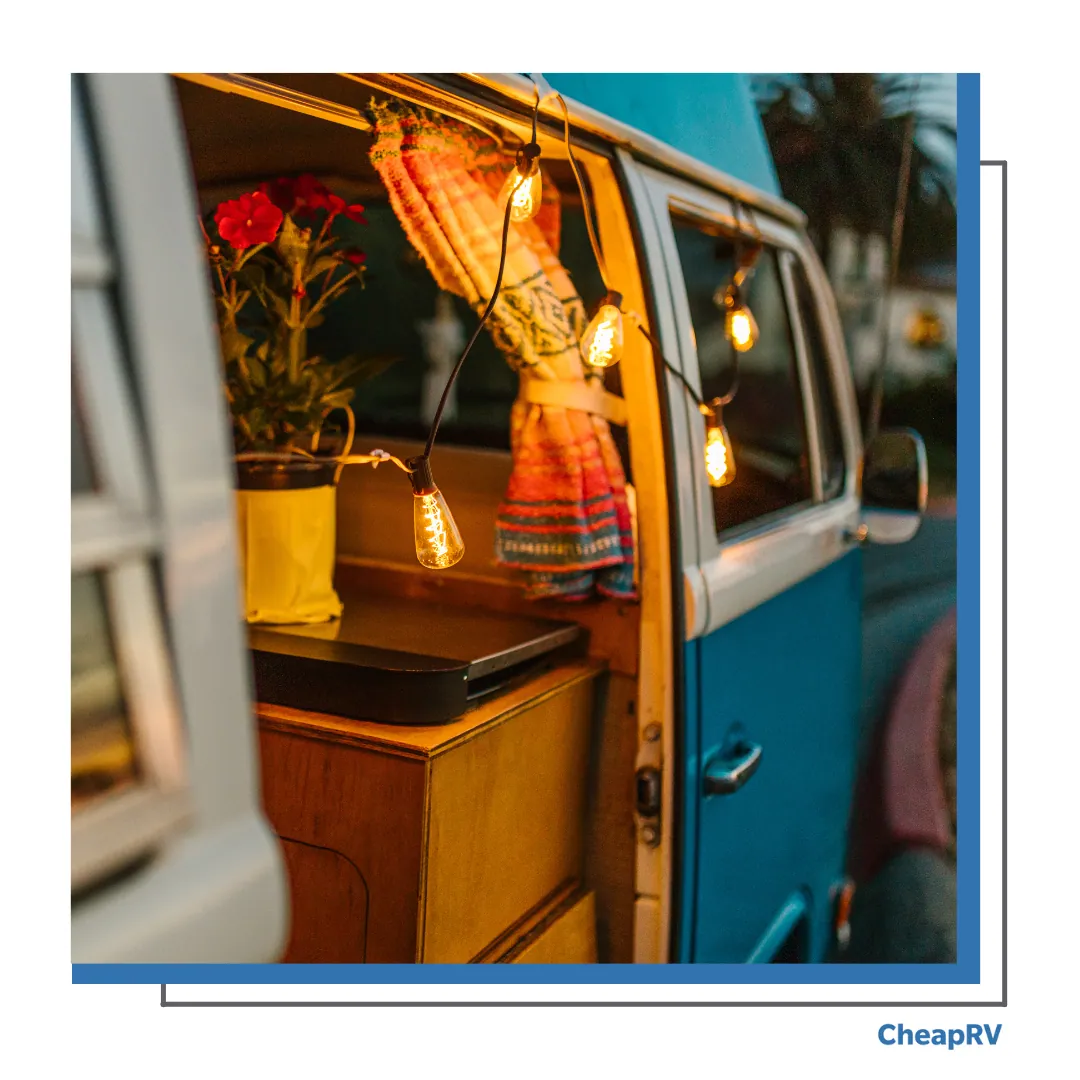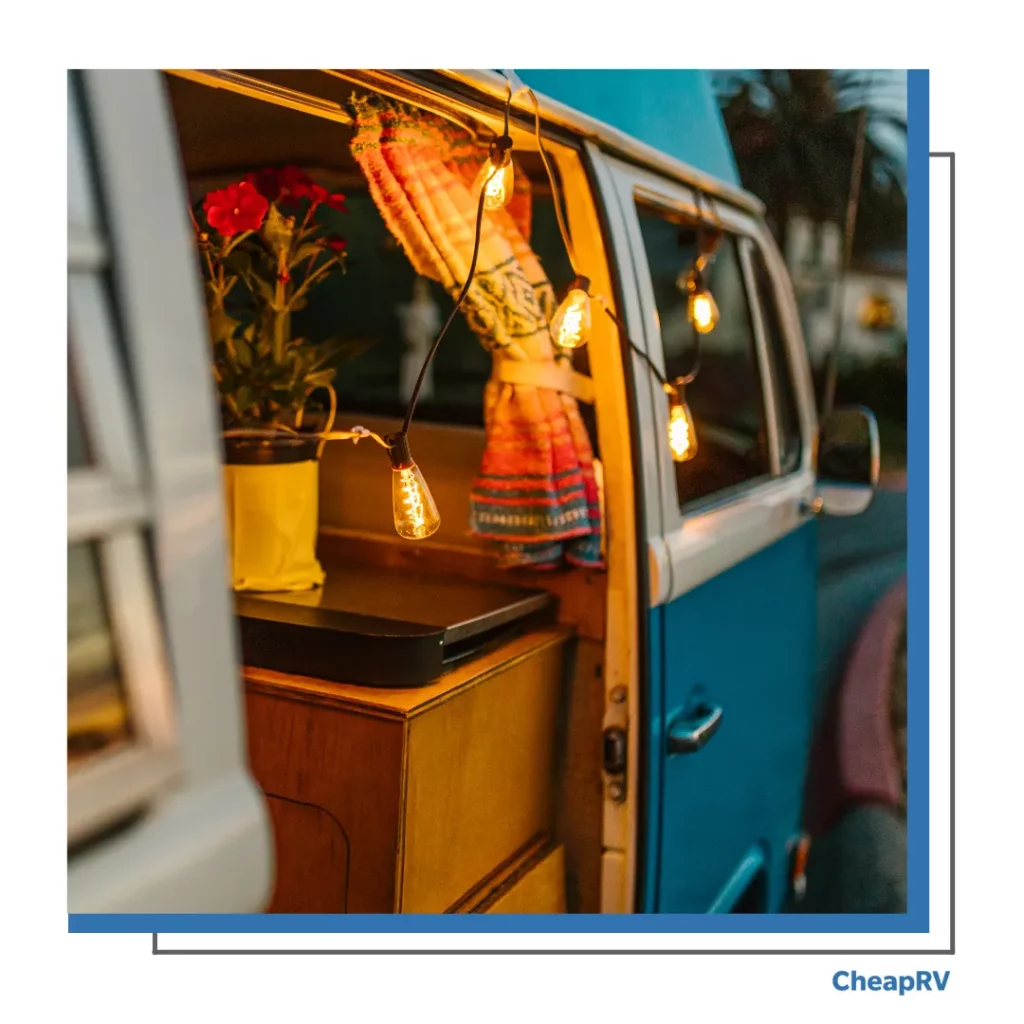 Campervan RVers who opt for full-time RV insurance will enjoy the following benefits:
Temporary housing
HOA fees
Debris removal
Porches, decks, gazebos, etc
Benefits of Campervan
From being able to explore the world at your own pace to saving money on accommodation by sleeping in your vehicle, there are many reasons why people choose to buy a campervan. Here are a few:
Affordability
Compared to regular RVs, campervans are more affordable. That is because they are lighter and have a smaller engine. That means less fuel consumption, cheaper insurance, and lesser maintenance costs.
Fuel Efficiency
The fuel economy of a campervan is generally better than that of a standard car or truck. It means you can travel further without spending more on petrol or diesel. You also do not have to worry about filling up your tank as often as you would with other vehicles.
Drivability
Unlike many other vehicles, campervans are easy to drive and park in tight spaces due to their size and weight ratio. They are also known for being easy to maneuver around corners at low speeds, making them great for long drives through winding roads.
Cost Determining Factors of Campervan Insurance
While campervan insurance is similar to other types of vehicle insurance, campervan insurance is often more expensive than standard car insurance because of the increased risks involved with this type of vehicle. The following can significantly affect the cost of your campervan insurance.
Pet ownership
Residence
Camper's age
How you use your vehicle
Camper's specification
Brand of camper
Coverage types that you want to take for your vehicle
Companies to Consider for Campervan Insurance
While campervan insurance is similar to other types of vehicle insurance, there are some essential factors to consider when comparing policies and choosing the right one. The good news is that there are many options to consider regarding campervan insurance. Here are some companies to consider:
Nationwide
Renegade Insurance
The Hartford
Final Words
Camping in a campervan has to be one of the best ways to get a good vacation experience. It's cost-effective, easy when done right, and it can be so much fun. However, a campervan is a valuable asset, so it is vital to protect it with suitable insurance coverage as a camper.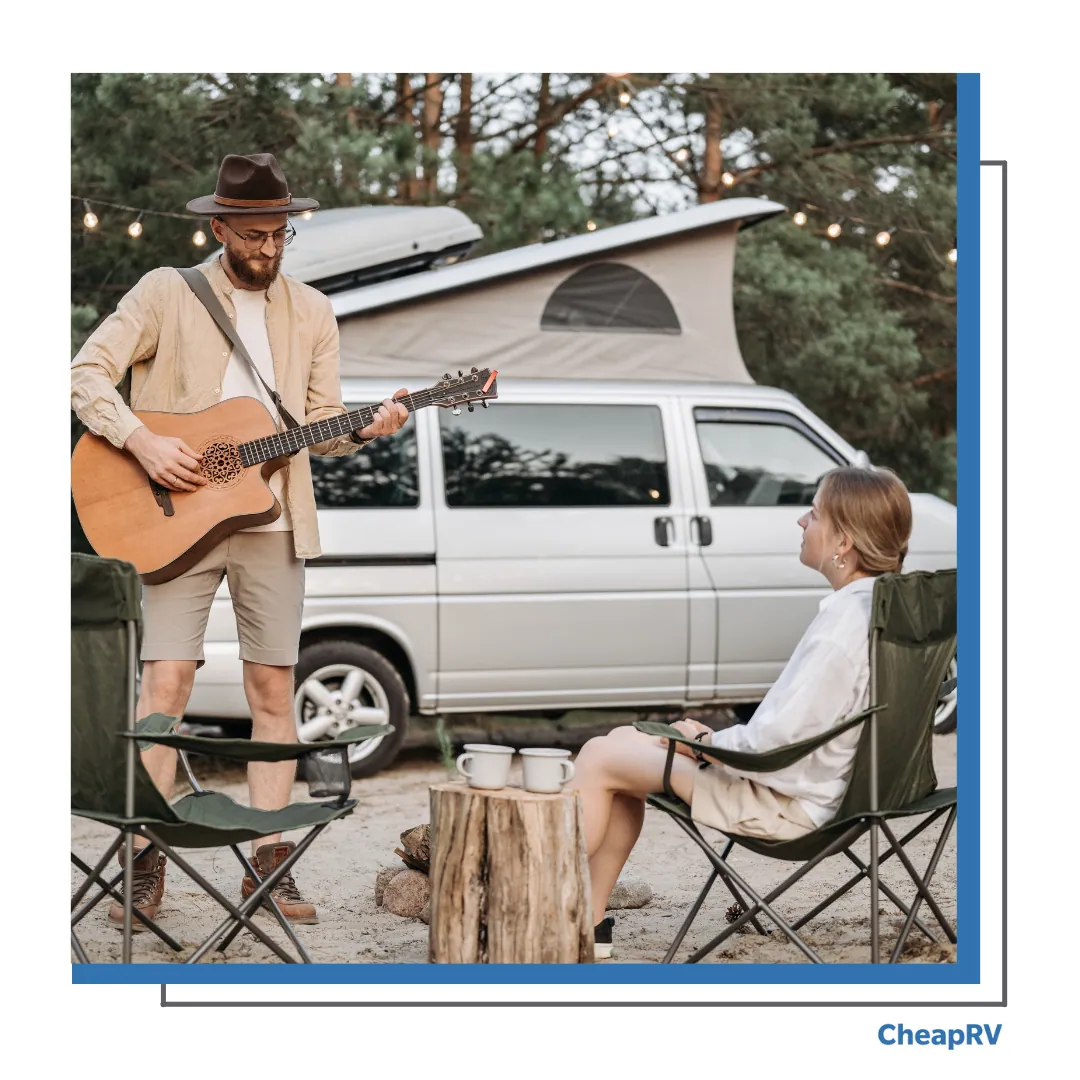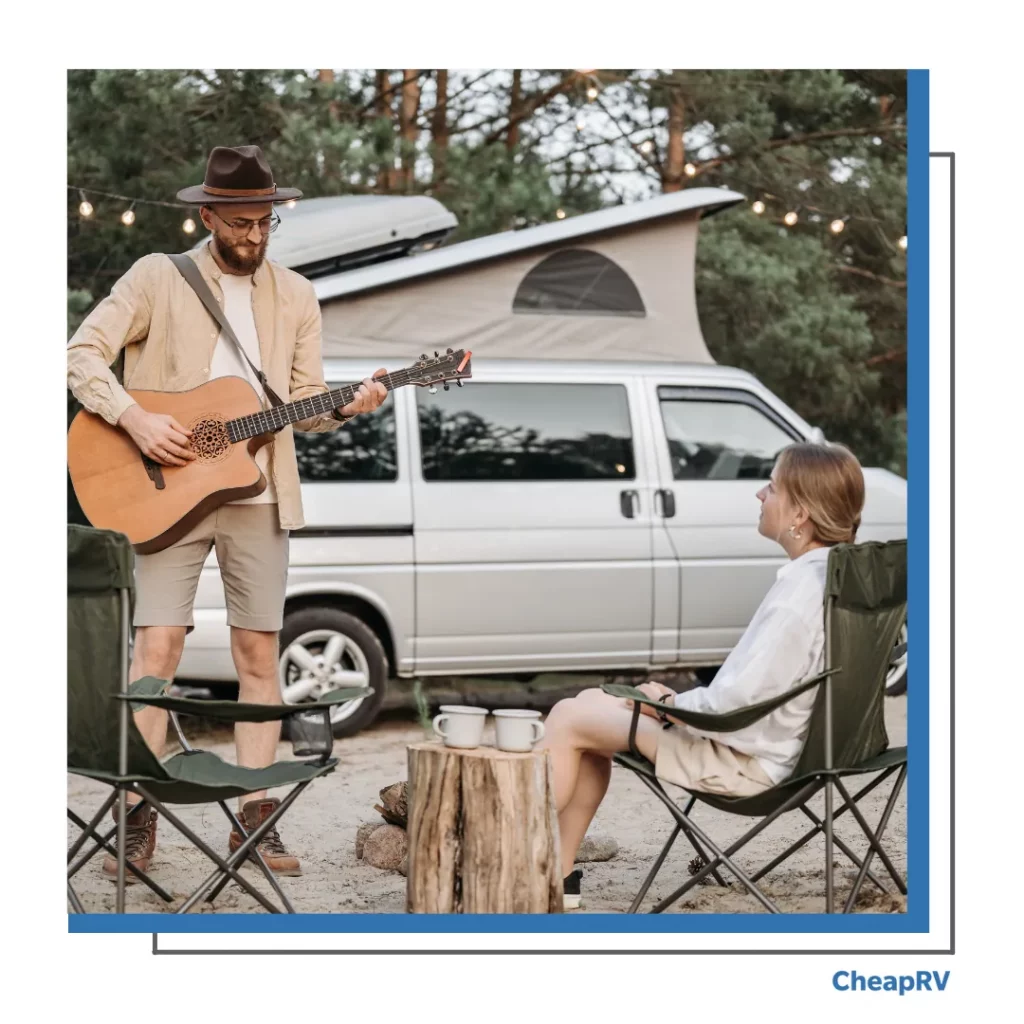 All in all, campervan insurance is a particular and cut-and-dry type of insurance. However, most insurance providers offer similar products, so when it comes down to choosing the right one, you should go with the best deal.
In the end, no one answer fits every camper. Each situation differs, as do individual opinions. But the best thing you and your motoring buddies can do is find a policy that you can agree on and then have multiple clones of it stored in case of an emergency (quadruplets if you want to be extra cautious).