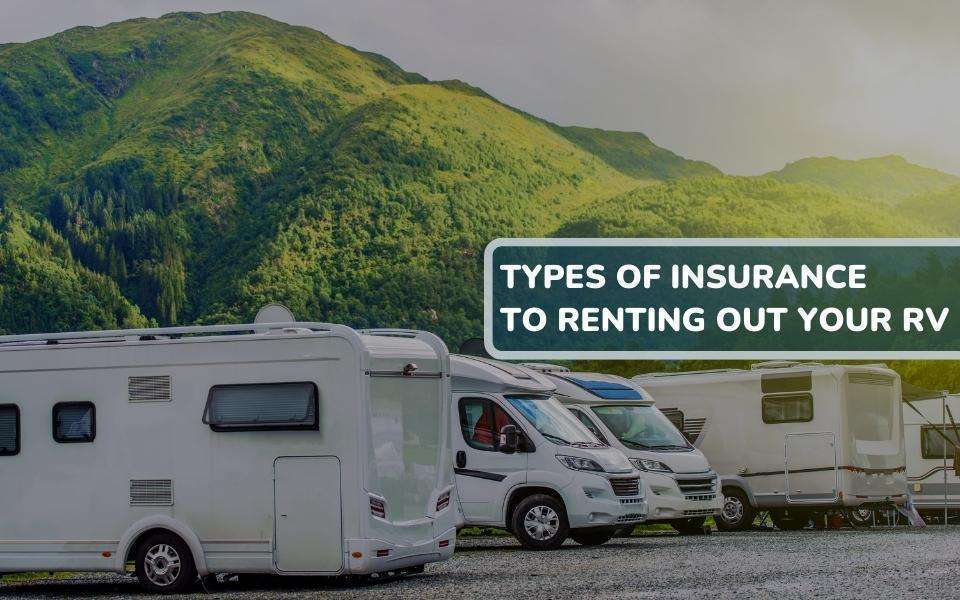 What Kind of Insurance Do You Need to Rent out Your RV?
Renting out your recreational vehicle is a great way to save money and make additional cash. But the new owners often overlook the importance of insurance while renting their RV, which can leave the RV owners at risk. And their RV insurance can get canceled. Thus you should take the appropriate insurance for renting out your RV. Throughout this article, we will discuss the ins and outs of RV rental insurance.
What Is RV Rental Insurance?
RV insurance's one special type is RV rental insurance. When you rent out your RV, the rental insurance insures and protects your RV. Usually, this insurance ensures coverage for your RV against those things which regular or normal RV insurance doesn't cover.
Personal RV insurance policy coverage and rental RV insurance are different in terms of their types, benefits, coverage, and protection. RV owners who are willing to rent their recreational vehicle usually require two types of insurance coverage, and those are:
Traditional RV insurance offers coverage both for your RV and for you
RV rental insurance that ensures protection to the recreational vehicle even while it is on rent
You will not get RV rental coverage in any traditional RV insurance policy. So if you take the traditional insurance coverage and rent out your RV, the company will not provide the coverage if anything happens during the rental period.
However, Roamly insurance company aims to change the situation for the RVers. They aim to ensure the protection of your RV even during its rental period.
Types of Basic RV Insurance Coverage to Renting out Your RV
In general, the RVs require the following three types of insurance coverage. Let's discuss the details of each:
1. Traditional RV Insurance
When RVers use their RV, the best policy for them is the traditional RV insurance policy. RV's traditional insurance policy gives coverage to the RVer, their RV on the campsite and road, and also to the RVer's family. Except for the rental situation, the RVer will get coverage from this policy in any situation.
2. RV Rental Insurance
During the rental period, when the other person is using or driving your RV, you will get coverage in that situation also through this RV rental insurance. The RV rental insurance policy protects your RV and you even while renting it out.
Roamly is an RV insurance company that offers RV rental coverage through Outdoorsy. However, RV rental insurance costs are less expensive than traditional insurance costs. Again the rental insurance cost depends on several factors.
3. For Renters Third Party Liability RV Rental Insurance
When using the peer-to-peer RV rental service, someone rent your RV. They have to protect themselves by buying third-party liability rental insurance. This third-party RV rental insurance protects the renting person, their family, and their property during the rent period.
RVers Require Two Different Types of RV Insurance
If you decide to rent out your RV on the Outdoorsy site, you will require two basic but different types of insurance for your recreational vehicle. Those are:
Insurance that gives coverage during your RV's rental period and
The rental period's outside insurance that allows the RVers to rent
Don't expect that if you take RV insurance from a traditional insurance company, you will get both types of coverage. You will not! Yes, you read it right. The traditional insurance company doesn't offer these two types of insurance coverage together. But once you know about these insurance policies, luckily, finding these are very easy.
How RVers Can Qualify for the Outdoorsy Insurance
Outdoorsy offers a great insurance policy for the RVers during the RV's rental period. These policies are standard and convenient for RV's every trip. Moreover, as long as the RVers and RVs meet all the requirements, there is no added cost to it. However, to qualify for the Outdoorsy insurance, the RVer has to meet three basic requirements, and those are:
The RVers have to own a qualifying vehicle
The RV owner has to add their RV to the Outdoorsy site to get the insurance approval from Outdoorsy
Each renter has to pass the driver verification process from Outdoorsy
Meeting these three requirements is important for the RVers to get the Outdoorsy insurance approval and enjoy the coverage. Once you get the insurance approval from Outdoorsy, you can give your RV's key to the renter and can rest easy.
Insurance That Allows the RVers to Rent
For finding the second type of insurance, things get a little bit tricky. This coverage is required to protect your RV during its rental trip. Also, you have to find an insurance policy that will allow you to rent. But the fact is from most traditional insurance companies, you will not get this policy, and they will not allow you to rent your RV.
This policy (Not to rent the RV) of the traditional insurance company is a commercial exclusion, according to the insurance folks. This commercial exclusion means if the insurance company learns that you rent out your RV, they will drop your insurance coverage. Or they will deny fulfilling your insurance claim if anything happens to your RV during the rental period.
Most of the traditional RV insurance companies will cancel your RV insurance coverage and will not likely renew the policy. However, if few insurance companies allow you to rent your RV, they will charge an additional cost. Also, they will make the RVers to tell them each time before renting out their RV. Paying an extra fee to the insurance company is an additional factor affecting your decision of how much an RV costs to rent?
However, Roamly believes that enthusiast RV owners have the right to rent to own RV. So this company offers a special RV insurance policy to the RVers through which they can rent their RV in a hassle-free way. Thus the best time RV renting option for the RVers is Roamly.
Each time the RVer can rent their RV hassle-free, they don't require to pay any additional fees. And they also don't need to inform Roamly each time before renting. However, Roamly also offers a smart commercial business option for those who want to rent more than 3 RVs, lease a parking lot, own a business website for RV renting, or hire employees. Also, to cover the RVers growing fleet Roamly offers very smart and standard commercial options.
Should The RVer Keep Their Traditional Insurance Policy?
Keeping the traditional insurance policy is easy, and RVers can easily do that. But the RVers don't need to keep their traditional insurance if they take RV insurance from Roamly. On any day, you can easily switch to Roamly. Contact your present insurance provider and inform them that you are switching to the other insurance company.
Moreover, the auto and home insurance bundling option is also available to Roamly, which can greatly help you to save your money. After getting a quote from Roamly, the RVers can contact the company's licensed agents to discuss the best options.
What About the Renting People Insurance to Whom RVers Rent To?
The people to whom you rent your RV, for them Outdoorsy offer the daily insurance policy. As part of their rental cost, the renters have to pay the company's daily insurance to cover your RV's damage. Before renting an RV, the renters should know how much does it cost to rent an RV? Having a clear idea about the RV rent will help them to make a clear decision.
In its RV rental process, Outdoorsy conveniently embedded this insurance to save the renters from unnecessary troubles. For the renter's trip insurance, the company will not charge additional monthly fees or premiums to the RV owners.
Get A Quote From

Roamly
By taking an insurance plan from Roamly, you can save up to 25% more than other RV insurance companies. The Passionate RV owners of this company know what coverage types you require for your RV. So you can easily avoid paying the additional cost for your RV insurance by taking a plan from Roamly.
Whether you rent your RV on a rental marketplace or keep your RV ideal in storage, Roamly will not stop giving coverage to your RV. Thus even if you keep your RV in storage and don't use it, you can easily make extra money from it.
Wrap Up
An excellent way of making money for the RVer is renting out your RV. But renting out the RV changes the insurance needs of the RVers. As the traditional insurance company doesn't provide you the renting coverage for your RV, you should take the best insurance for renting out your RV. You should take RV insurance from Roamly, which will continue to protect your RV even if you rent it out.
Roamly offers the RVers personal RV insurance, which will allow the RVers to rent their RV. And this insurance offers coverage to the RVers only outside of the rental period. Most of the traditional and large RV insurance companies don't allow you to rent. Thus Roamly is the best option for taking an insurance policy for your RV if you want to rent it out.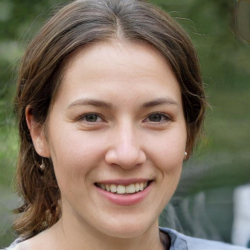 Latest posts by Annie Martin
(see all)