Visit Miami
Renting an RV in Miami, Florida, is the perfect way to see all of the city's sights and attractions.
Miami is more than just a city that people visit on weekends to party and spend time at the beach. Miami is a major metropolitan in Florida, with many famous restaurants and nightlife. These attractions make the city exciting for tourists to visit.
Its most popular attractions are South Beach and the next-door Bayside Marketplace shopping center. Tourists are sure to be around thrills, including an exciting wide variety of food choices and some of Miami's finest beaches.
Miamians appreciate art and culture, so Miami has many museums, galleries, and parks to enjoy. Visitors can spend a whole day at the famous Wynwood Walls district or catch a show at the Adrienne Arsht Center for Performing Arts.
Because of their high-quality amenities and versatility, they are an excellent choice for visitors who want to enjoy fun activities throughout their trip without worrying about booking different rooms or renting apartments without kitchens.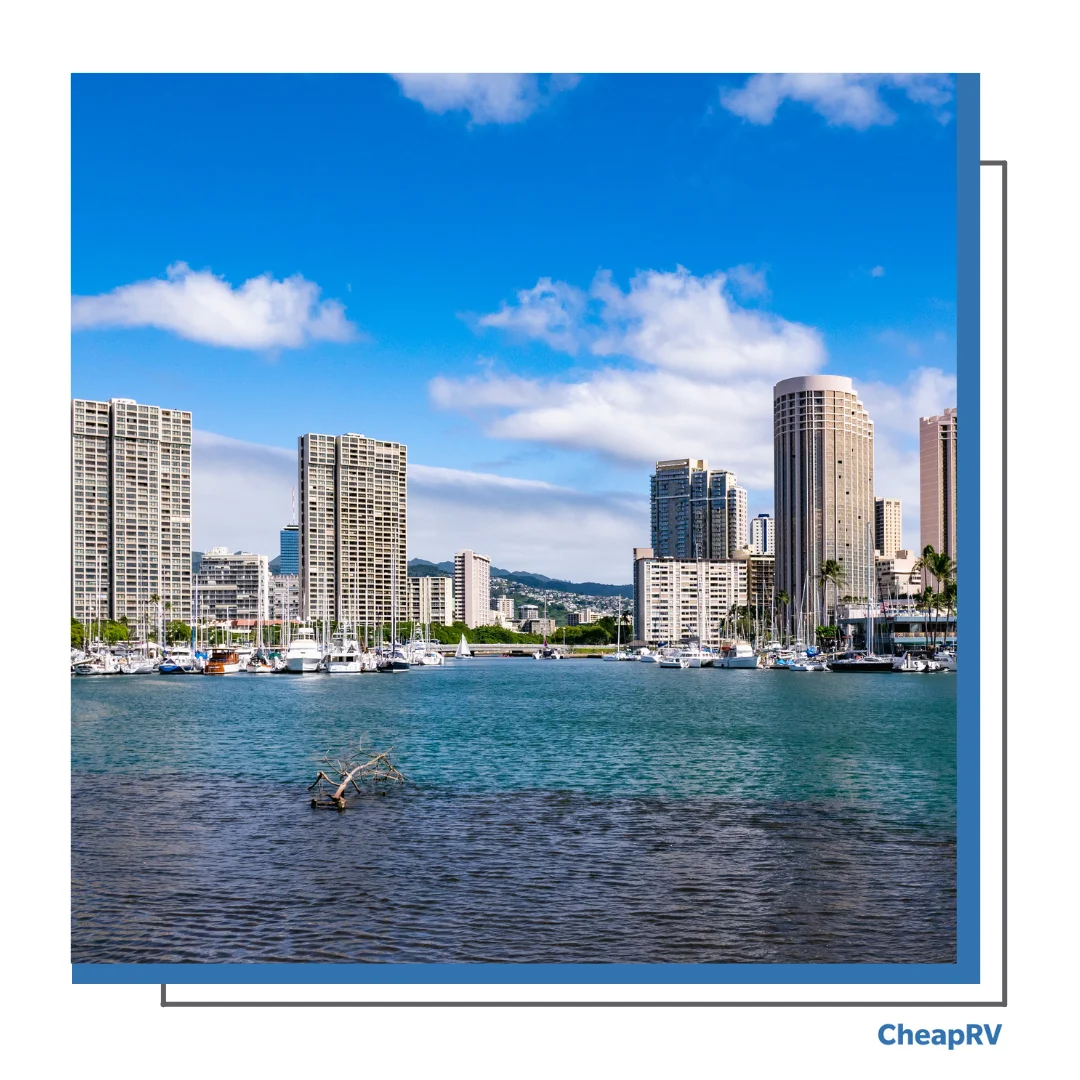 Florida National Parks
Miami is a city that loves to get out, and the Miami area is full of incredible places to do it. From hiking in the Everglades to kayaking in Biscayne Bay, you'll never run out of opportunities for adventure.
So if you're planning a trip to Miami and want to see some of the country's most beautiful sites, consider visiting one of these national parks near Miami.
The Everglades National Park. The Everglades is America's largest tropical wilderness, home to all kinds of wildlife—including crocodiles! It's also a UNESCO World Heritage Site.
A visit to the Biscayne National Park located on Biscayne Bay. If you want the best beach scenery and getaway, this might be just what you're looking for. The beaches here are pristine and beautiful, but be careful: They contain many sharks.
Another famous national park is the Big Cypress National Preserve. This preserve is home to a wide variety of plants and animals—including many different species of orchids.
Florida State Parks
Miami is a city of many faces. It's a place you can have fun and party all night long, but if you're looking for something more laid-back, Miami has that too.
Plenty of state parks in Miami are perfect for RV rentals. You'll find natural beauty, wildlife, and gorgeous scenery at Oleta River State Park, John Pennekamp Coral Reef State Park, and Bill Bags Cape Florida State Park.
You can find Oleta River State Parkin North Beach just north of downtown Miami on Biscayne Bay. The park offers boat ramps, docks, trails, picnic areas, and an observation tower overlooking the waterway where you can see dolphins swimming or manatees napping on the surface.
John Pennekamp Coral Reef State Park is located in Key Largo, about 90 minutes from Miami International Airport (MIA). It's a popular spot among scuba divers who want to explore some of the most beautiful coral reefs or swim around with stingrays.
Bill Bags Cape Florida State Park is an excellent place for history buffs: it was once used as a military post during the Civil War and now hosts reenactments every year on Memorial Day weekend.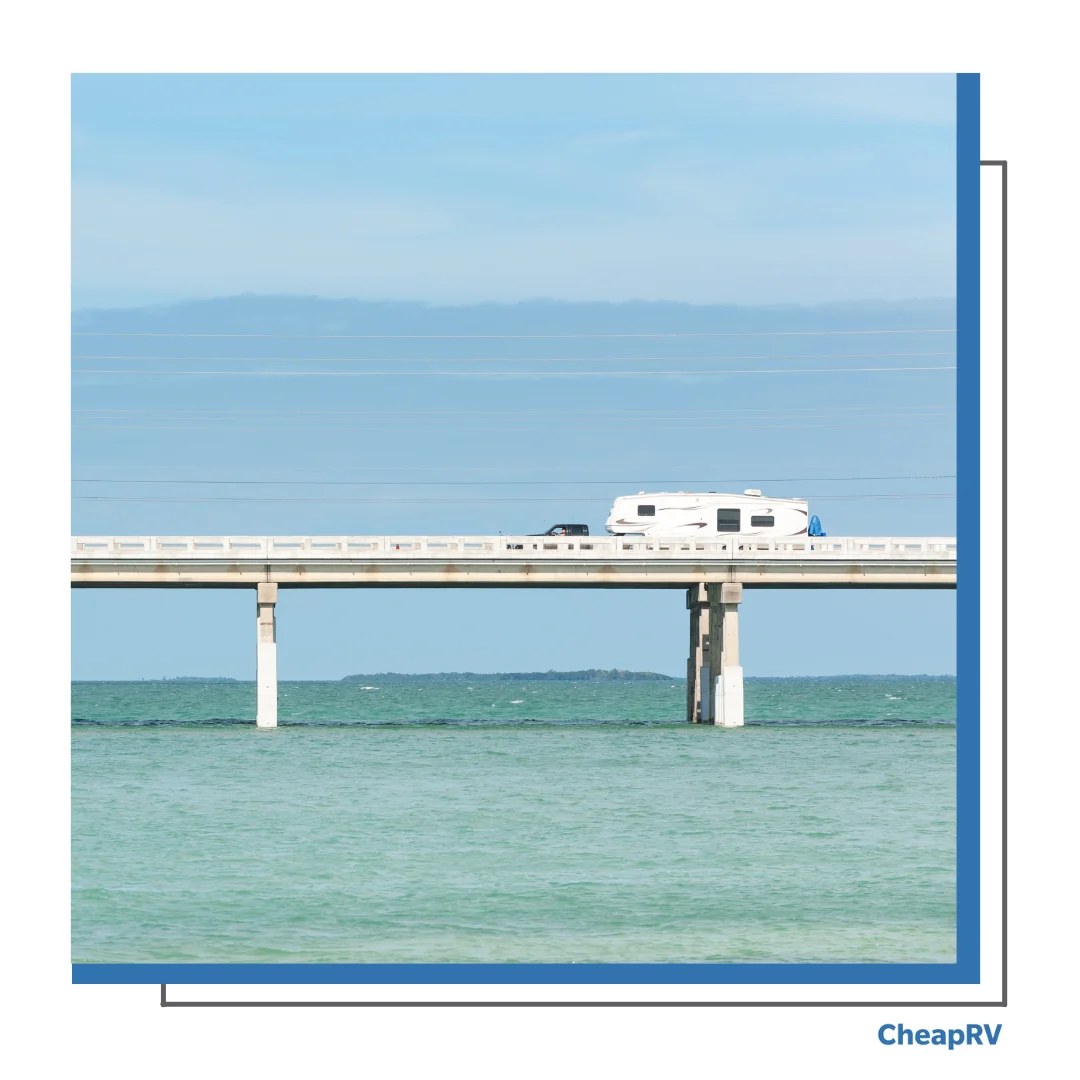 Miami RV Campgrounds
Miami is a great place to rent an RV and explore the area. Many campgrounds are within driving distance of the city, including Sunshine Holiday RV Resort, Yacht Haven Park & Marina, and Aztec Resort. All three offer unique experiences you can't get anywhere else in Miami.
Sunshine Holiday Resort is located about 45 miles north of Miami on US1. This resort offers full hookups for RVs, cabins, and cottages for rent by night or week. In addition, the resort has two pools, one heated game room with pool tables, and other arcade-style games available for guests.
Yacht Haven Park & Marina is another great option if you're looking for something close by. It's located right off Biscayne Bay, which means it's close enough to downtown without being in the thick of things (which can be nice if you're looking for quiet).
Finally, Aztec RV Resort has over 400 sites available for rent with utilities included in your rate.
Things to do while you're RVing in Miami, Florida
Miami is a great city for RVers. From its tropical atmosphere to its rich cultural history and vibrant nightlife, it's no wonder that Miami attracts millions of visitors each year.
Popular Destinations in Miami
Miami, Florida, is a popular vacation destination for RV rentals because of its tropical climate, exciting events, and rich history. If you plan to visit this famous city by RV, you will have no shortage of things to do.
You can start your vacation by paying a visit to South Beach. It offers many activities, including nightclubs, restaurants, and shops.
Another top destination is Key Biscayne. This island is only accessible by boat or ferry service, so it's perfect if you plan on staying in your RV rental while exploring the area around it.
In addition, its several parks and shopping centers make this location a great option if you want to stay close to nature while still having access to all the amenities of civilization.
Another popular destination you must visit is Coral Gables. Coral Gables is known for its unique architecture, which gives it an old-world feel even though it was built in 1926. You'll also find plenty of art galleries and museums here if that's something that interests you during your visit to Miami.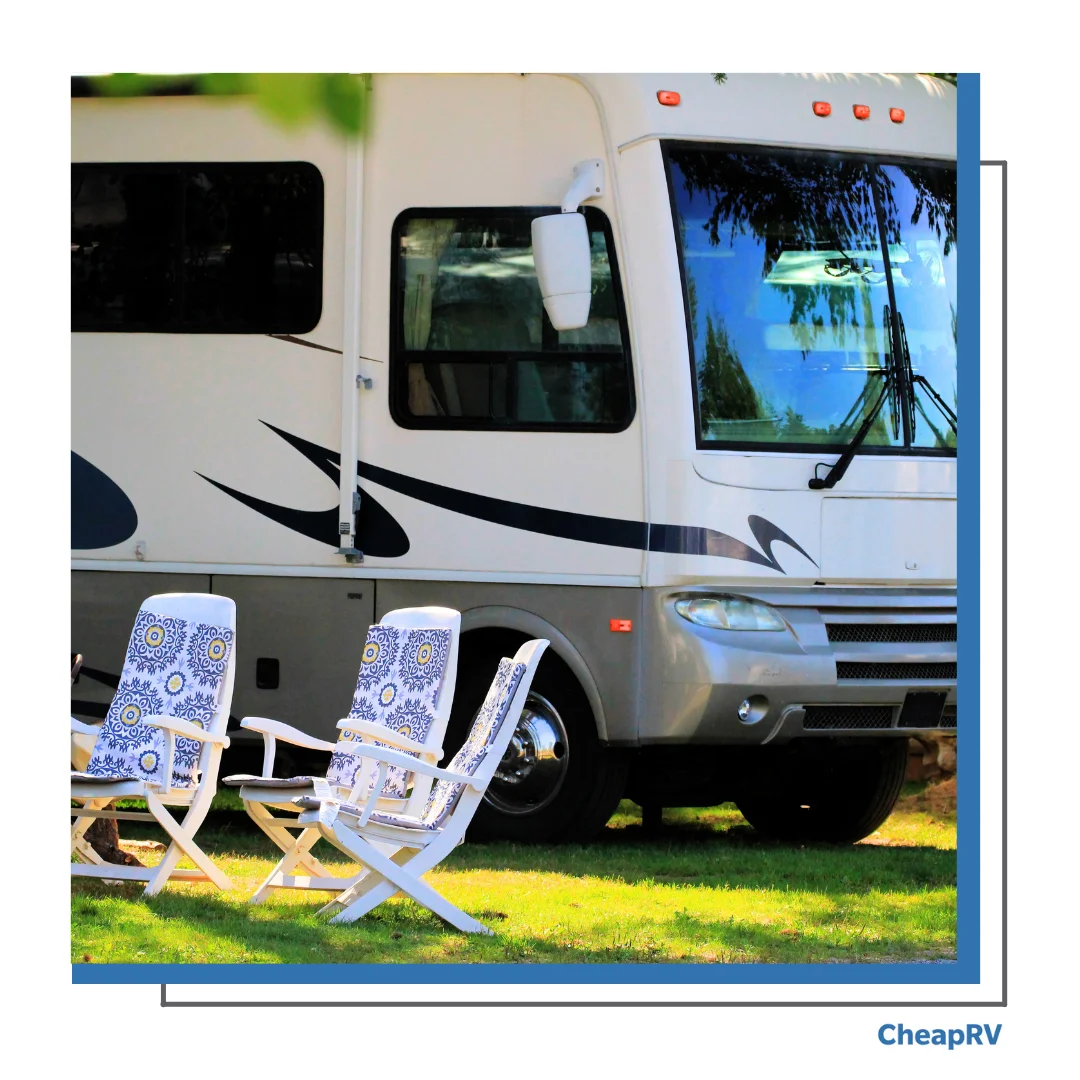 Top RV Rental Attractions and Activities in Miami
Miami is a hot spot for RVers. Whether you want a relaxing feeling on the beach or to explore the city, Miami has plenty of things to do.
You can see the world's largest marine life park, The Miami Seaquarium. You'll also get to see sharks and stingrays. But, if you need live entertainment, check out an American Airlines Arena game!
Visit the Venetian Pool. The Venetian Pool is an iconic spot in Miami Beach, famous for its beautiful views and historic architecture.
If you need something different than the usual beach trip, consider taking a boat tour around Biscayne Bay or the Florida Keys. Not only will you get a unique perspective on this beautiful city from the water, but it'll also allow you to see all kinds of wildlife up close (including dolphins!)
Dump Stations In Miami, Florida
Miami is an exciting city and a great spot to visit if you're an RV owner.
But one of the biggest problems you can face while RVing in Miami is finding places to dump your waste tanks. It's not pleasant, but it's a necessary part of life on the road. Luckily, there are a few places where dumping your tanks is easy and convenient.
John Prince Park Campground is one of the best options for dumping options. It is located at 4759 South Lake Worth, FL 33461. It's open 24 hours a day, seven days a week, and has 102 RV sites with full hookups.
Pilot/Flying J offers free dump stations for RVs up to 40 feet long or 10 tons of gross vehicle weight (GVW). They also offer dump station service for trucks with trailers up to 45 feet long or 12 tons GVW. Pilot Flying J also accepts all major credit cards for payment at all their dumps in Miami.
Another option is Del-Raton RV Park & Trailer Sales. This company provides RV dump stations at each location in Delray Beach and Boca Raton, Florida, as well as RV sales and storage space for trailers and motor homes.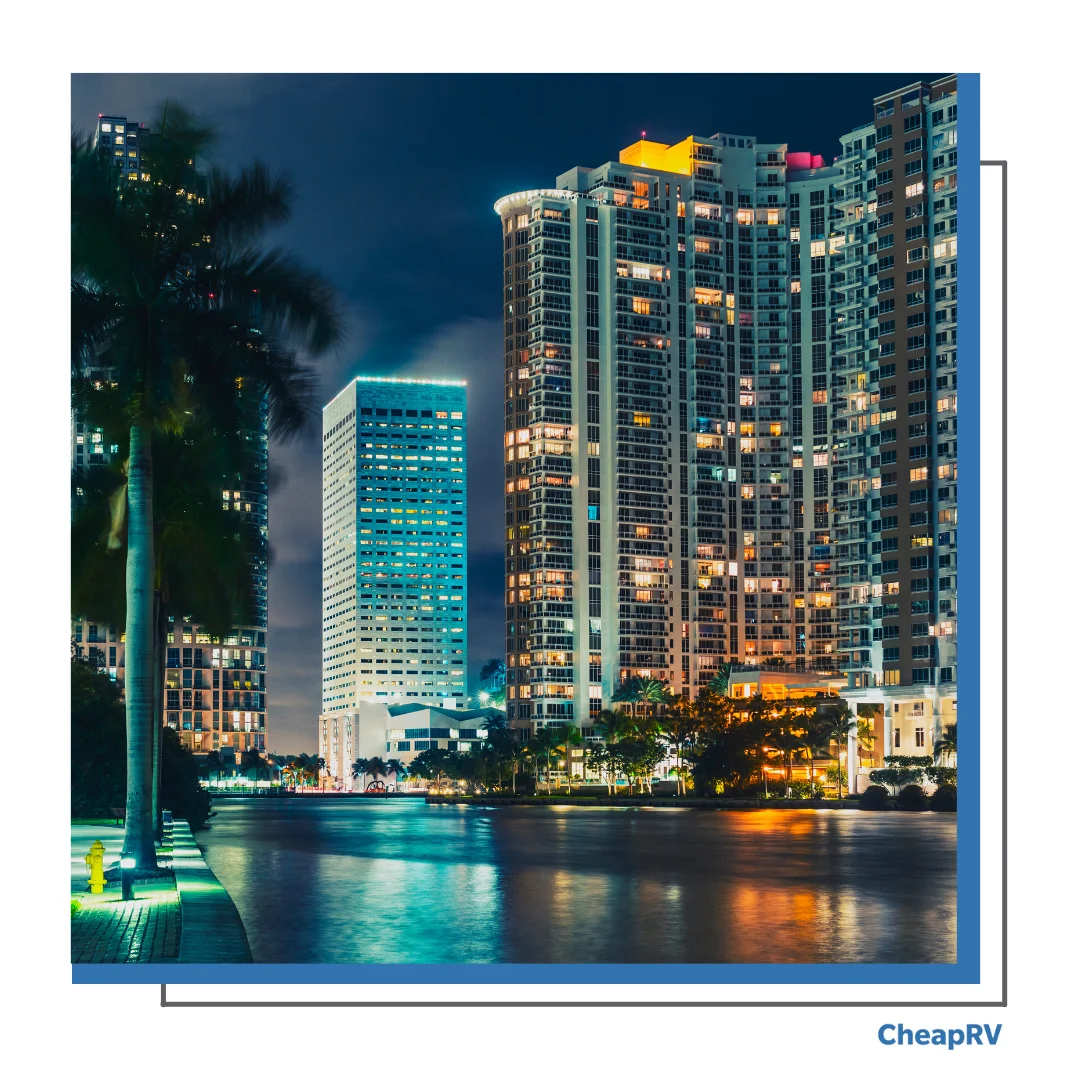 RV Rental Storage in Miami, Florida
Miami is one of the most fascinating cities in the world. Consider renting space from a professional storage provider to ensure your RV is safe and secure.
Good Neighbor Storage
Good Neighbor Storage offers the best RV storage options in Miami, Florida. Its facility is located in a convenient location, with easy access to the interstate. Its friendly staff will be happy to help you find the perfect solution for your needs.
Safeguard Self Storage
Safeguard Self Storage offers a variety of options for storing your RV, including indoor and outdoor parking spaces and climate-controlled storage units. You can even get 24/7 access to your space if you need it.
U-Haul Moving & Storage of Dolphin
U-Haul Moving & Storage of Dolphin offers various services for storing RVs. They have indoor and outdoor parking and climate-controlled storage units on their premises. U-Haul also has a full-service wash bay where you can clean your RV before or after its stay at the facility.
Conclusion
If you want to see Miami or plan to partake in a Miami vacation, experiencing it from inside your RV is the way to go. This way, you can experience all of its attractions and be around them instead of having to commute between the attractions and your hotel room.
If you need an inexpensive, safe, and convenient option, https://cheaprv.com/rent-an-rv/ is the way to go. With many affordable options available, you'll be able to find a rental that matches your travel needs perfectly.