Visit Portland
Renting an RV in Portland, Oregon
Portland, Oregon, is an amazing city to visit. From the city's famous microbreweries to its bustling downtown district, there is no shortage of things to do in Portland. If you're looking for a vacation that's both exciting and relaxing, an RV rental in Portland may be just what you're looking for.
Whether it's exploring the natural beauty of Forest Park or taking a trip through one of our many museums—and this doesn't even include all the great restaurants!—there is no shortage of things to see and do with your Portland RV rental.
No matter what kind of experience you're looking for, there are plenty of places to stay in Portland. The city has an array of hotels and B&Bs that range from affordable to luxurious. You can also stay at one of the many campgrounds located throughout the area—these are particularly good options if you want to get away from it all while still being close enough to downtown Portland so that you don't have far to go when you want some urban entertainment.
Portland is known for its incredible food scene, with restaurants ranging from high-end to casual, as well as its vibrant nightlife and lively art scene. So if you're looking for a vacation that's both exciting and relaxing, renting an RV in Portland, Oregon, is the perfect option.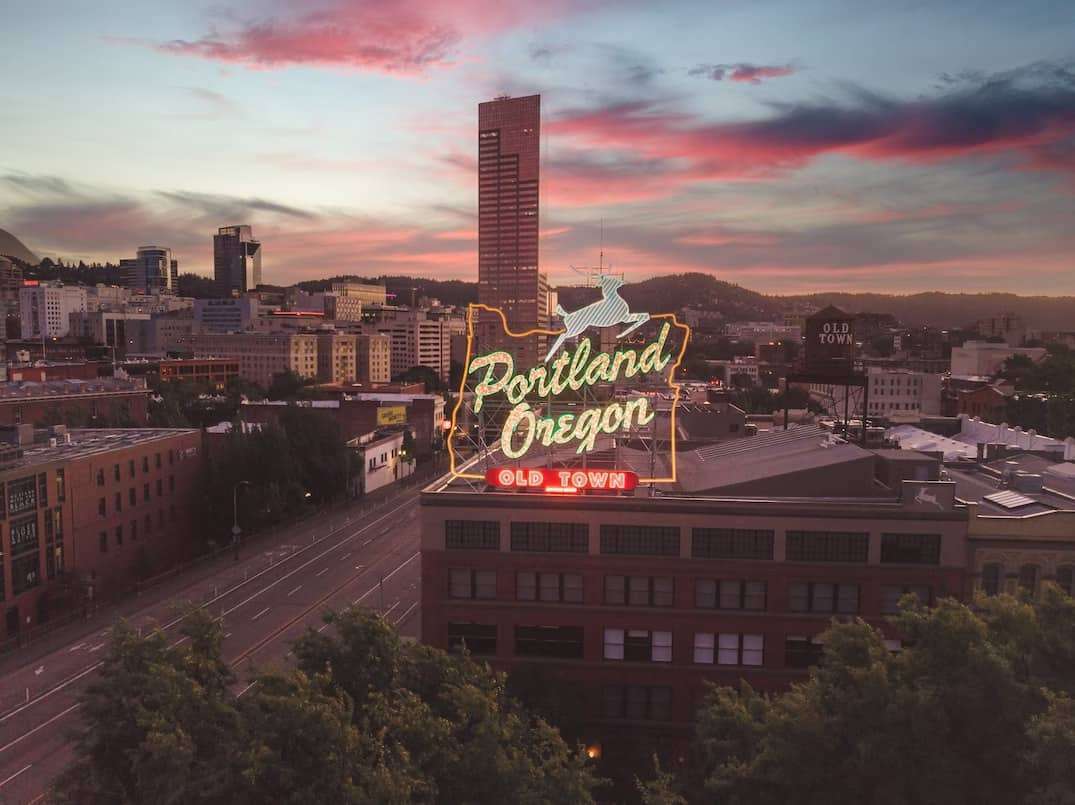 Oregon National Parks for RV Rentals in Portland
Oregon has a lot to offer, and if you're looking to explore the state from the comfort of your own RV rental in Portland, Oregon, you'll want to start with these three national parks.
The first park on our list is Crater Lake National Park, located in central Oregon. This park offers plenty of sightseeing and hiking opportunities, camping, and boating (the only lake in the United States that's totally contained within national park boundaries).
Another gorgeous destination is Lewis and Clark National Historical Park. The park commemorates Meriwether Lewis and William Clark's expedition into what would become the United States during their quest to map out the West Coast.
Finally, Nez Perce National Historic Trail commemorates Chief Joseph's flight from his tribe's land across Idaho and Montana with his people after being ordered to move by the U.S. Army.
Oregon State Parks
Of the more than 300 state parks in Oregon, Smith Rock, Tryon Creek, Oswald West, and Silver Falls state parks are all worth a visit if you're RVing in Portland. Smith Rock is popular for all types of rock climbing. Tryon Creek offers hiking trails and wildlife viewing opportunities, including bald eagles. The park is also home to a beautiful nature center with a children's garden and outdoor play area.
Oswald West State Park offers some incredible hiking trails, from easy to strenuous. You can see the ocean from some points along these trails or just enjoy the forest view from above on one of the many lookout points.
Silver Falls State Park is known for its waterfalls — seven different falls within its borders! You can hike up close to the falls or enjoy them from a distance on one of several easy trails that wind through the woods.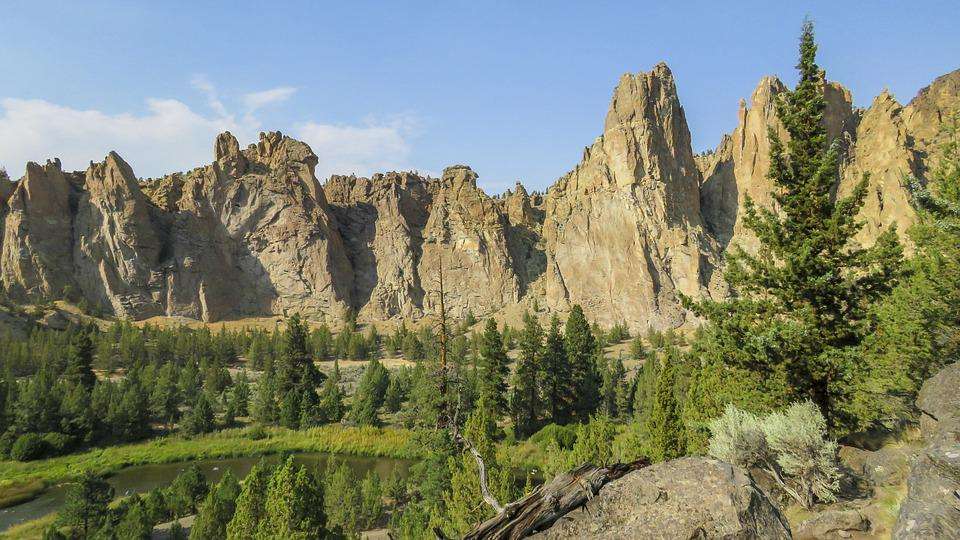 Portland Campgrounds
Maybe you're looking for a place to relax with your family or get away from all the hustle and bustle of city life, these three campgrounds, when Portland camping in your RV rental near Portland, Oregon, will surely meet your needs.
Lost Lake Resort offers beautiful views of the Columbia River Gorge and its pristine waters. The resort has cabins, yurts, and RV sites available for rent. It's located near Portland International Airport, making it an ideal spot for business travelers who want to enjoy nature during their time off from work.
Government Island State Recreation Area is another great option for families looking for a peaceful retreat from the hustle and bustle of city life. This park has plenty of hiking trails and boat rentals, so you can enjoy spending time on the water with your loved ones!
Barton Campground is located in North Portland and offers many amenities including showers and laundry facilities; however, they do not allow pets on site due to safety concerns.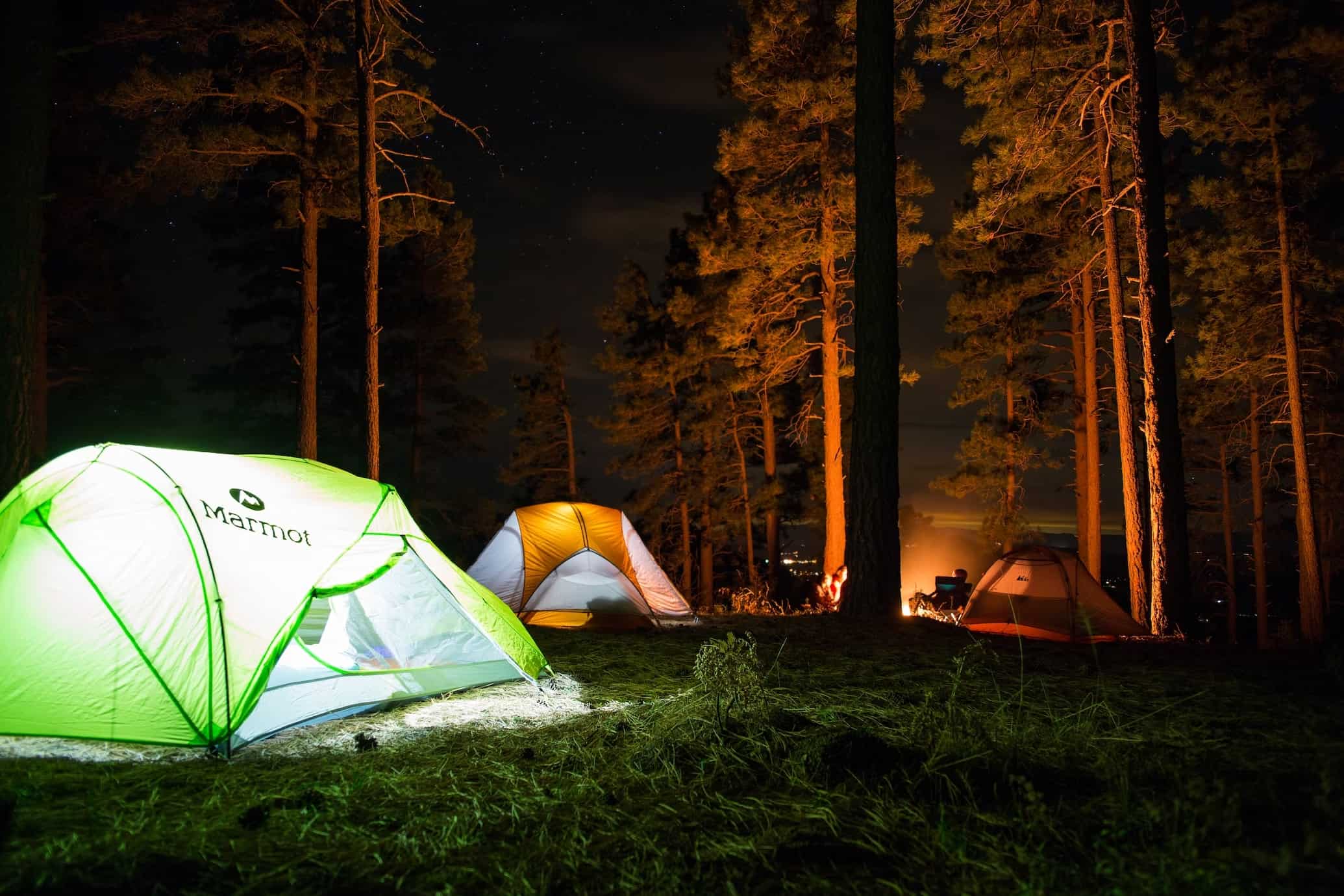 Things to Do While RVing in Portland, Oregon
Portland is known for its laid-back vibe and welcoming nature, so you can bet that are attractions and activities in Portland for every traveler. Here's a guide to some of the best things to do while RVing in Portland, Oregon:
Popular Destinations for RV Rentals, Portland
While you're in Portland, Oregon, you have to make time for these three popular destinations:
1. Portland Japanese Garden
This garden is an absolute must-see for anyone who loves gardens or history. Of course, the garden itself is beautiful, but it also gives you the chance to learn about the history of Japanese immigrants in Oregon.
2. Portland Art Museum
This museum has more than 70,000 pieces of art spanning all ages and mediums. It's free to enter, and new exhibits are always on display.
3. Pittock Mansion
Located just outside downtown Portland, this mansion offers a gorgeous view of Mt. Hood and downtown Portland from its terraces. The mansion is well worth a visit, with its original details still intact from when Henry Pittock first built it in 1914.
Top Attractions and Activities for RV Rental, Portland
If you want to explore the city while you're here, here are some of our favorite attractions and activities:
1. Try The Weekend Markets
Located in Southeast Portland, these markets are a must-see! They offer a variety of delicious food options, as well as handmade goods from local artisans.
2. Enjoy The Urban Park Hike
Hiking here is a great way to see nature while still being close enough to the city to get back home quickly if you need something from the store or want a nap after all that hiking! You can do it any time during your stay—just be sure to bring plenty of water.
3. Portland's Pearl District Coffee
This location is one of our favorite places for coffee in Portland because it has a great ambiance and delicious drinks. You can even sit outside if it's nice out!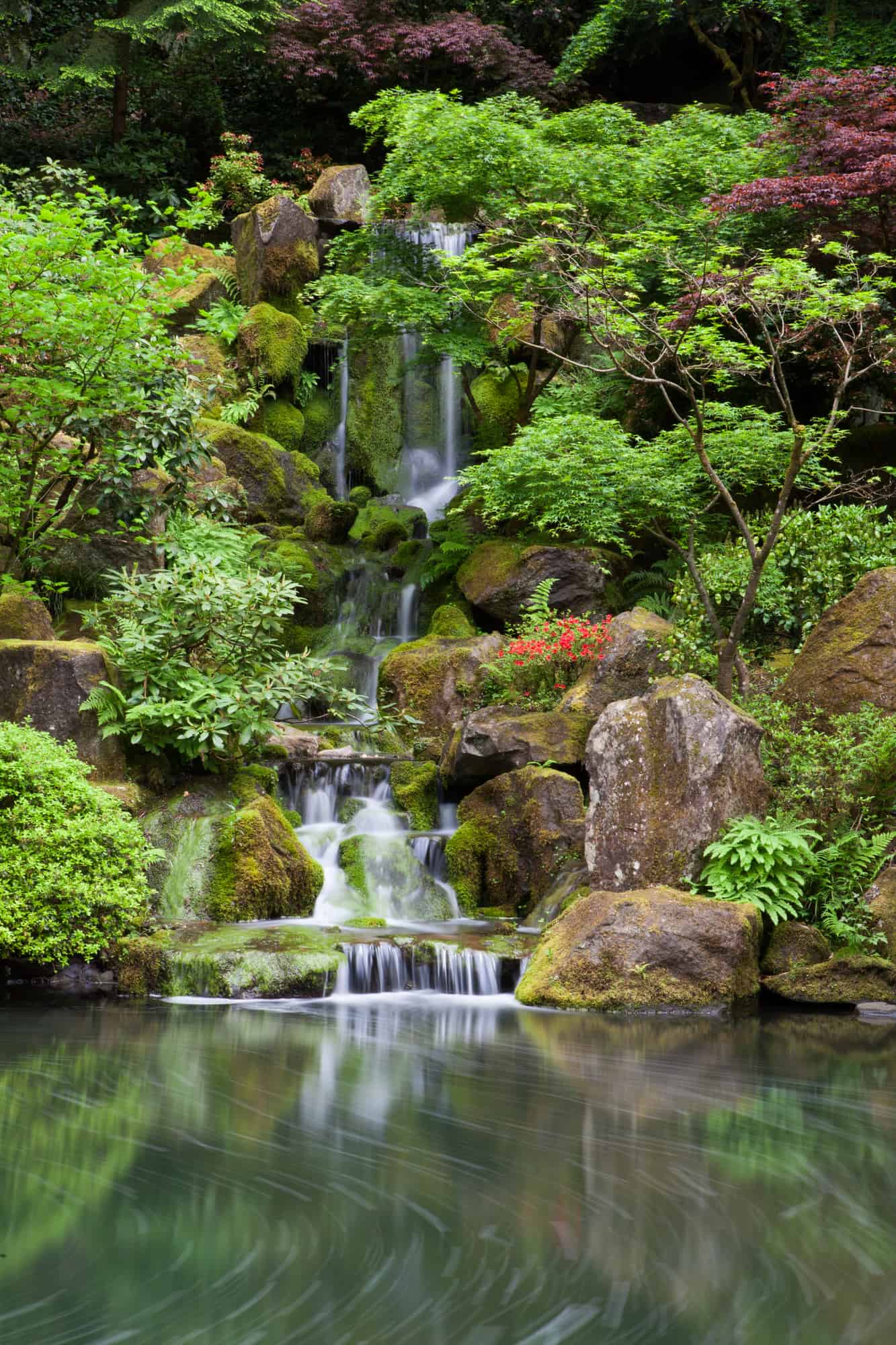 Dump Stations for Portland RV Rentals
If you're RVing in Portland, Oregon, you'll want to ensure you know where the dump stations are. Here are some of the best places to find them:
1. Crown Point RV Park
Crown Point is one of the most popular parks in Portland and also one of the best places to dump your waste. Crown Point RV Park is located right on the Columbia River and offers camping spots for both RVs and tents and amenities like showers, laundry facilities, and more.
2. Jantzen Beach RV Park
This park is right on the Willamette River, just minutes from downtown Portland. It offers tent camping spots and RV sites with electricity hookups—all at a great price!
3. Columbia River RV Park
The Columbia River RV Park is located along 13th Ave., near Mount Hood National Forest, and offers both tent camping spots and full hookup sites for RVs. It's only about 45 minutes from downtown Portland, so it's easy to get there from anywhere in town.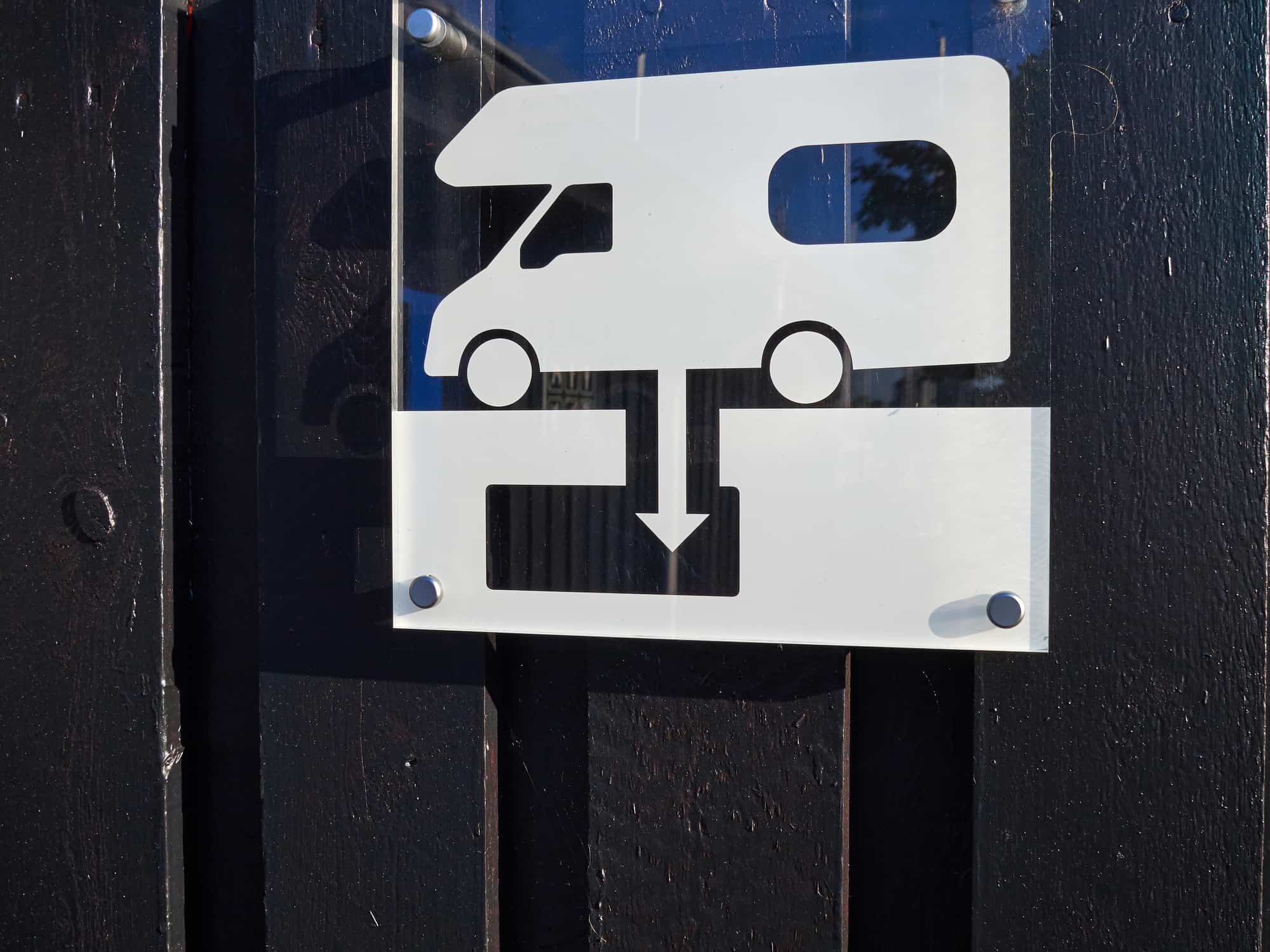 RV Storage Options for RV Rentals, Portland, Oregon
While you're in Portland, Oregon, you might want to consider storing your RV at one of these three facilities:
1. Neighbor RV Storage
Neighbor RV storage offers peer-to-peer RV storage locations. The company has served customers since 2017 and provides local indoor and outdoor covered parking spaces for all types of RVs.
2. Acme Storage
This facility has many different sizes available for rent on a month-to-month basis. It also offers discounts for new customers and seniors over the age of 65, making it an affordable option for anyone looking to store their vehicle for an extended period.
3. CubeSmart Self Storage
CubeSmart offers several sizes ideal for storing small vehicles like boats or RVs. In addition, the facility has security cameras throughout the property, as well as an onsite manager who can help with any questions or concerns that may arise during your stay there.