Visit Canada
Great Outdoor Activity in Canada
Canada is the world's second-largest country and North America's pride in terms of land mass. However, the popularity of RV rental Canada is growing as this country is one of the best holiday options for RVers. Canada is undoubtedly a unique camping destination because of its cosmopolitan cities, friendly people, and stunning scenery.
This country features mountains, lakes, eight forest regions, glaciers, and a chilly temperature during the winter. By renting an RV you can explore the endless beauty of Canada that you have never experienced before. There is no lack of RV camping destinations Canada. So you will get plenty of options to explore in this country.
Canada is a big country with a massive area of 6,000 kilometers between the west and east coast. And this territory continues till the Arctic circuit. So the most important thing for starting your RV trip is to choose the starting point. For RV rental Canada some of the popular pick-up locations are the following:
Vancouver
One of the best options for nature lovers is the RV rental in Vancouver. This city offers plenty of access to the beautiful coastlines of many gorgeous lakes, Puget Sound, Vancouver Island wilds, and the famous Whistler ski resort. You can visit the stunning mountain range of the Canadian Rockies by driving in a day from Vancouver.
Toronto
One of the best RVing destinations in Canada is Toronto, to enjoy the gorgeous Great Lakes. This is a busy, bright and diverse city. Here in this city, you will enjoy many diversified things, including the art galleries, museums, and food. At the Lake Ontario shore, this city is located. Also, by staying here, you can take a quick trip to the United States border and the spectacular Niagara Falls.
Lake Huron and Lake Erie are also very close to this city. The national and provincial parks, charming small towns, and beautiful coastal scenery surround this city. You can quickly drive to the capital city Ottawa. Also, you can visit Montreal and Quebec City's French-speaking urban center by renting an RV.
Calgary
So another fun place for starting your RV trip is Calgary city. This is known as the oil city in Canada and it is a cosmopolitan and fantastic city. Pick up your RV rental in this city today and explore the city's beautiful areas. To visit the Banff National Park and the Canadian Rocky Mountain range, you must drive west of this city.
Montreal
Montreal is the French-speaking Quebec province in Canada. And this is one of the most charming and sophisticated cities in Canada. This city is a combination of Canadian and French culture, and it is well known for its fabulous food. By driving for 3 hours, you will reach the city's, St Lawrence River.
One of the best starting points to explore Canada with your RV is Montreal. Also through RV renting in this city, you will be able to explore Nova Scotia's scenic maritime province and the rustic New Brunswick.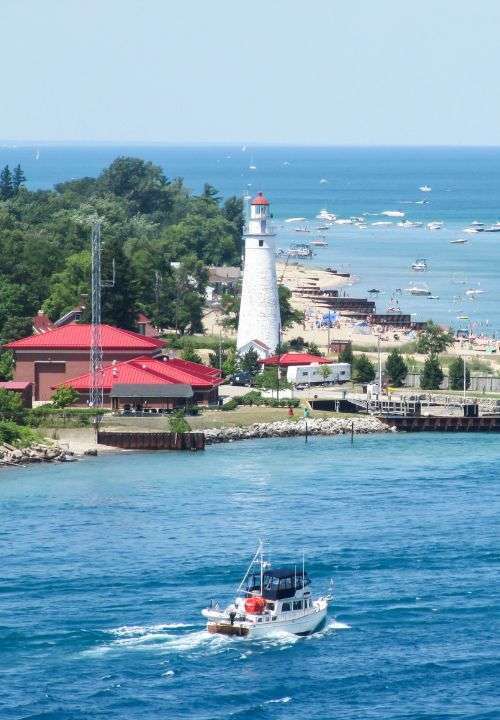 RV Parks In Canada
Canada has no lack of camping destinations because camping is extremely popular in this city. A considerable percentage of households in Canada have their own RV. Thus by considering the RV owning percentage, it is easy to guess that RVing and camping are very popular in this country.
It is a beautiful country and plenty of RV parks in Canada are available. Sometimes it becomes challenging to decide which campground you will visit and park your RV. But whichever RV Park you select to stay in surely, you will get a new adventure taste at every corner of this city.
One of the largest RV Park in Canada is the Jasper National Park. And this one is also known as the Gentle Giant of the Rockies. If you are a wildlife enthusiast, this park is the best popular option for you to visit.
Another noteworthy RV park on the Lake Erie shore is Campers Cove, Ontario. For enjoying the beach, wine, and bird watching, this park is undoubtedly a good option for the RVers. An RV-friendly campground is Campers Cove RV Park. And it has offered service to the RVers for over 50 years. 1200 feet of sandy beach make this destination more popular among the campers.
The Birds Hill Provincial Park is another park in Canada that started its journey in 1976. Throughout this park, you will be able to enjoy the expansive landscape of natural beauty. For outdoor enthusiasts and RVers, this campsite is a popular destination. Campers can enjoy horseback riding, cross-country skiing, hiking, and mountain biking here.
Canada's official UNESCO world heritage site is the Gros Morne National Park. Visiting this park guarantees exploring and enjoying the breathtaking and magnificent scenery. You must visit this park to watch the wildlife and enjoy the spectacular hikes. This seaside gem is located on the east coast. Some other RV parks in entire Canada are:
Grundy Lake Provincial Park 

Alice Lake Provincial Park 

Peter Lougheed Provincial Park 

Jasper National Park Camping 

Pinery Provincial Park 

Forillon National Park 
If you want to enjoy a nomadic life and love camping, then renting an RV is the best option to explore beautiful city areas in Canada. All these above-mentioned RV parks are well equipped with different amenities and facilities, including the Wi-Fi, shower, dining, etc. By renting an RV and parking your RV at the campsite, you can explore all the fun in the city.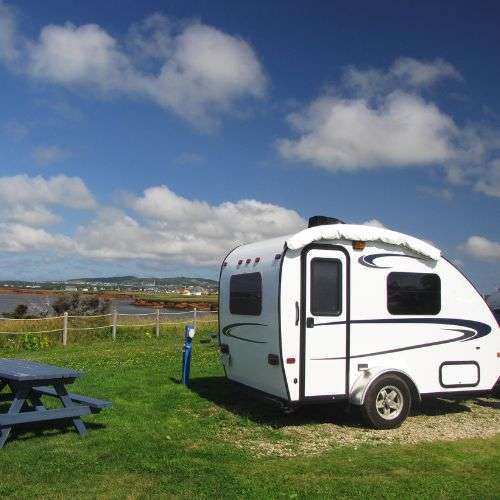 Explore Canada in an RV Rental
Plenty of visiting places and natural attractions are waiting for you in Canada to explore. Here in this country, you can explore great camping places, attractive sea beaches, museums, art galleries, and many more. Moreover, several UNESCO World Heritage Sites are also available here that you can visit and explore.
The butterfly enthusiasts, bird watchers, and the green thumbs unite should visit the Pinery Provincial Park in Ontario. This Provincial Park features a massive ecosystem including 325 birds, 757 plants, and 60 butterfly species. Moreover, in southwestern Ontario, this is the largest protected forest. While visiting this place must come with your binoculars to enjoy the beauty closely.
So another best RV destination in Canada is the Similkameen Valley, British Columbia. Counting the stars in the sky is more important than thread count, and you couldn't disagree with this statement.
This Valley is such an option from where you can count the stars in the sky. Moreover, wineries, orchards, and fresh fruits are also available here. Here you can bike ride, hike, or play the game in the Valley's open spaces.
If you are looking for tranquil forests, pocket lakes, and mountain views, then the Sasquatch Provincial Park in British Columbia is the best option. This park is located at the Harrison Hot Spring's north. And this destination is famous to the campers for fishing, hiking, biking, canoeing, camping, and windsurfing.
However, the popular destination for fishing enthusiasts and tourists is the Carson-Pegasus Provincial Park. If you want to enjoy fishing without or with a boat, just visit this Provincial Park. At McLeod Lake, this Carson Pegasus provides the boat launch opportunity. Also, fishing along the shoreline is possible if you want, as this park offers benches for the campers for fishing.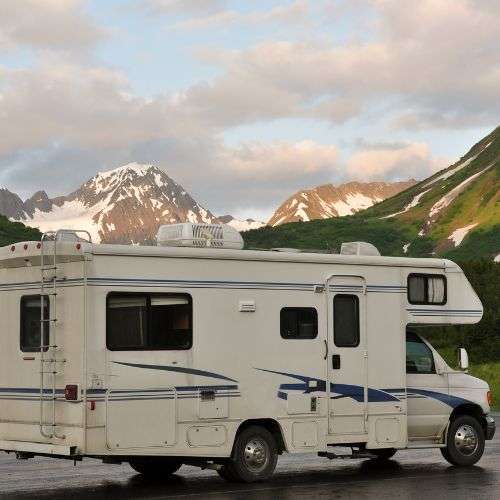 Unique Things to Do In Canada
There are many unique things to do in this beautiful country including camping. One of the best RV camping options to explore is the Spruce Woods Provincial Park in Manitoba. This park features 30-meter sand dunes and a desert-hike area. If you are looking for a spot to enjoy family-friendly activities, this park is the best option.
In this Spruce Wood Park, you can enjoy guided hikes, campfire talks, and interpretive programs. Explore Grundy Lake to enjoy the Kayak or canoe adventure. This park contains different inland lakes, and the Kayak/Canoe rental is available here.
The Willow Rock campground in Alberta is located deep in the Kananaskis Country's heart. And this park features fishing, hiking trails, fresh mountain airs, and scenic vistas. You can reach Willow Rock city within a short drive from Canmore or Calgary. So for enjoying a weekend getaway with the Rockies, one of the great options is this park.
So, if you are an enthusiast of exploring the UNESCO World Heritage Site, you should visit the Waterton Springs Campground in Alberta. This campground is the next-door neighbor of the UNESCO world heritage site. 
Thus, this Spring campground is located at the Waterton Lake Nation Park's border. The outdoor enthusiast can explore and do plenty of things here, along with enjoying the stunning panoramas of this area.
The best option for cycling, snorkeling, and paddling is the Tobemory in Ontario. The adventurer RVer's dream is to explore the Tobemory. And the Bruce Peninsula's natural beauty is surrounding this area. Moreover, for getting and enjoying the simple pleasure in life, the campers with their RV should visit the Paradise Valley, Squamish, British Columbia.
Search for RV rental Canada today and make an itinerary. There are a lot of beautiful places to visit in Canada. Make a list of all-natural attractions and explore all of these ones by one.