Visit Georgia
Great Outdoor RV Activities in Georgia
With numerous historic sites, state parks, and national parks in Georgia, the state often tops the list of places to visit. It has scenic routes, not forgetting its Seven Natural Wonders. Various campgrounds ensure you feel at home far away from home.
Thanks to its mild weather, Georgia is a perfect RV camping state regardless of the season. There are also many places to visit and camp, and that's what almost every camper seeks. The state has beaches, big cities the Blue Ridge Mountains, among other places worth visiting.
In this piece, we will explore places you can engage in various outdoor RV activities in Georgia. Check it out for an amazing trip to the state.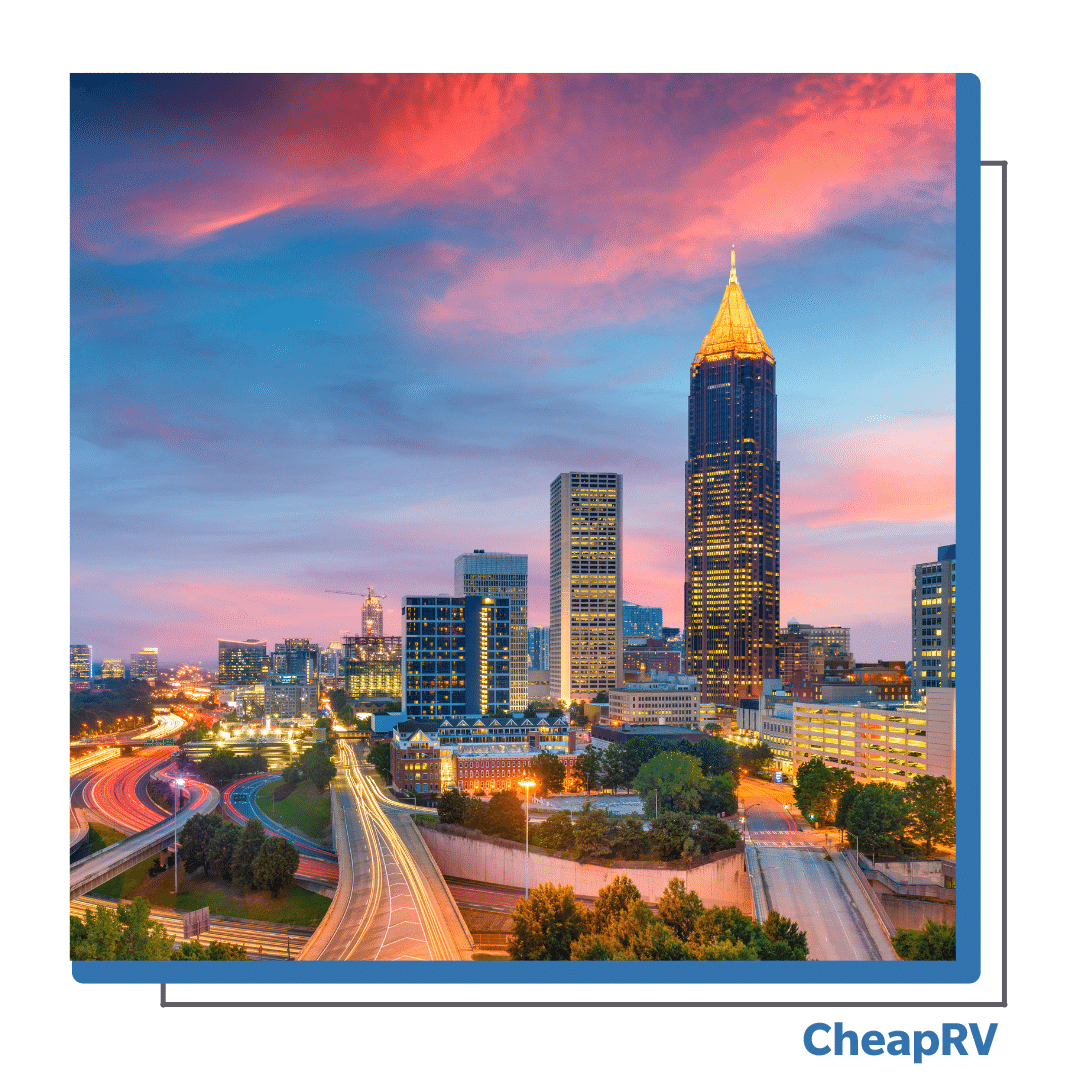 Popular RV Destinations in Georgia
Here are some of the popular RV destinations in Georgia;
#1 The Blue Ridge Mountains
Visiting the Blue Ridge Mountains is perfect for traveling with your family. Expect appropriate outdoor RV activities for every member of your family, thus making it fun for everyone. The small mountain town of Blue Ridge is usually in the middle of the Chattahoochee National Forest.
With Lake Blue Ridge and Ocoee River, there is so much that you can do to have fun. For instance, you can opt for rafting, kayaking, boating, or fishing. If water activities are not your thing, hiking is another activity worth considering. 
You can stay near its vicinity at the Blue Ridge Lodge and RV Park or Tocca Valley Campground. You will enjoy full hookups and free WiFi, among other amenities, throughout your stay.
#2 Jekyll Island
When the cities feel too much for you, go to Jekyll Island, where you will find solitude and serenity. It is part of the Golden Isles island chain and perfectly defines the ideal blend of people and nature.
It has many biking trails, amazing sandy beaches, and a perfect bird-watching place. Make sure you visit the Georgia Turtle Centre if you are a sea turtles enthusiast. You will learn as much as possible about them and experience their rehabilitation.
Stay at the Jekyll Island Campground as you enjoy the island's beauty. It offers full hookups and has about 142 RV sites. The surrounding oaks and the covering Spanish Moss add to the beauty. The park isn't far from Driftwood Beach and Clam Creek too.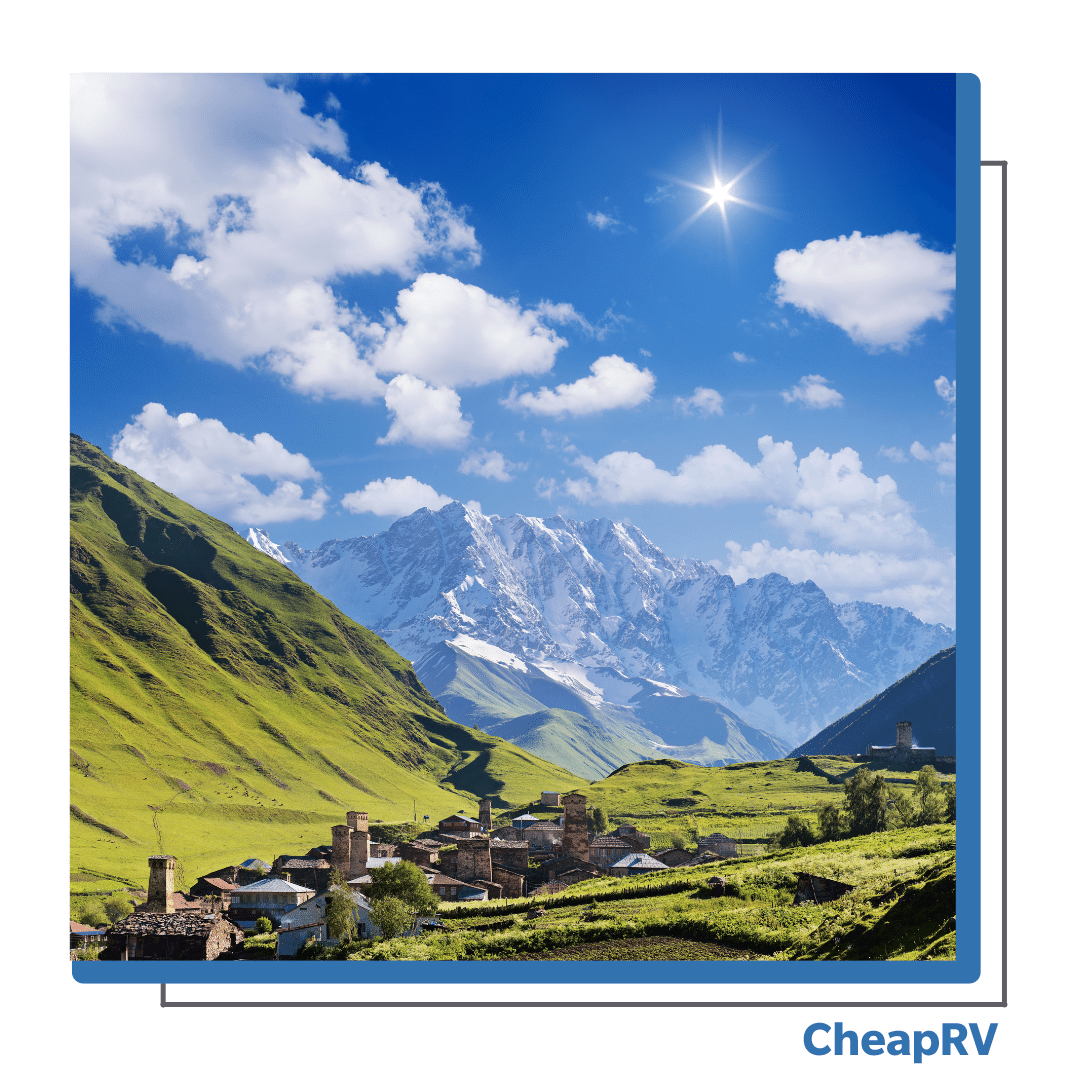 #3 Hard Labor Creek
If you love golfing, this is a place you should visit once you arrive in Georgia. The name comes from American Indians who had difficulties crossing this creek. The campground is beautiful and rustic, thus an amazing destination.
Besides golf, it is also ideal for horseback riders and hikers. Why not when the place has 24 miles of horse trails and hiking trails too? It is also strategically located around Lake Rutledge and Lake Brantley.
If you have a pet horse, consider this an ideal destination. It has 30 stables and 11 horse campsites to ensure that you and your horse aren't separated. Its amenities include a golf course, picnic areas, camp & RV spots, WIFI, a playground, a sand beach, and hiking and horseback riding trails.
RV Parks in Georgia
Some of the best RV parks in Georgia include the following;
#1 Kennesaw Mountain National Battlefield Park
It is home to one of the hugest Civil Wars during the Atlanta Campaign. The battlefield covers an area of up to 2.965 acres, and that's a vast area for exploration and fun. Climbing the mountain top gives you a spectacular view of this region.
It has nature trails that stretch over 22 miles to facilitate easy navigation and exploration. To can add to the fun through a picnic. Another activity worth mentioning is bird watching which is also excellent at the Kennesaw Mountain National Battlefield Park.
While visiting this incredible place, consider the Atlanta Marietta RV Resort. Campers enjoy a seasonal swimming pool, small patios, free WiFi, full hookups, and cable TV with 70 channels.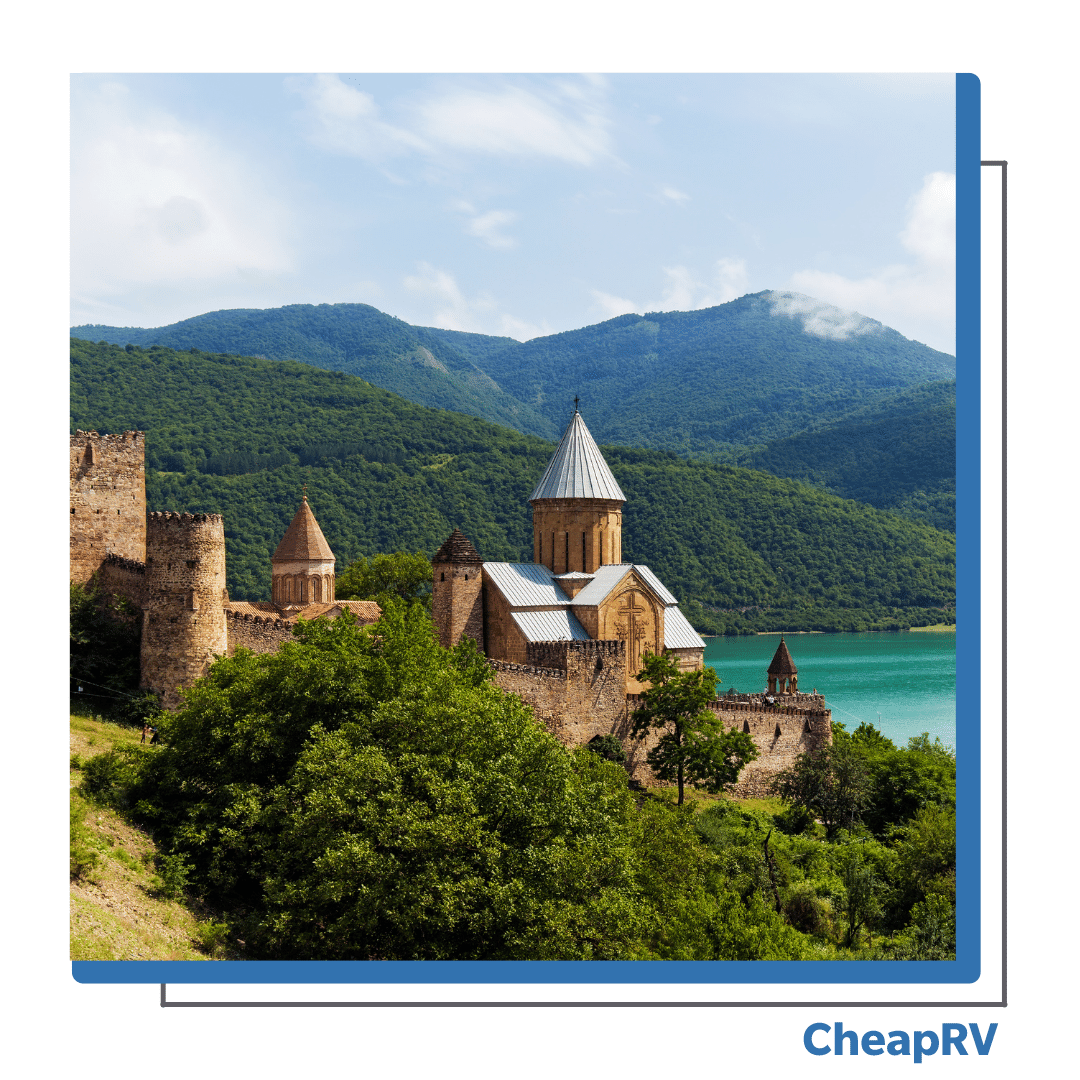 #2 Vogel State Park
It is a destination that will look different depending on the season you visit. Between summer and fall, expect gold, yellow and red patterns that make it breathtaking and give it a paradise look. Its location is also strategic since it is at the base of Blood Mountain in northern Georgia.
Besides beauty, there's also fun through the various outdoor RV activities. The major source of enjoyment is the lake which covers 22 acres. You can engage in boating, fishing, and swimming.
Additionally, expect RV hookups and campsites within the park. The amenities include a gift shop, RV sports, picnic shelter, and picnic areas, among other services that make the stay fun.
#3 Stephen C. Foster State Park
It is home to one of the 7 wonders of this state. Consider the Stephen C. Foster State Park when visiting Georgia with your family. 
The RV Park is the main entrance of the Okefenokee Swamp. It covers up to 402,000 acres that harbor over 12,000 American Alligators. Other creatures include wood storks, herons, ibis, deer, black bears, raccoons, and turtles.
Outdoor activities include kayaking and canoeing as you enjoy the wildlife and scenery. You can also fish bowfin, chain pickerel, catfish, bluegill, and warmouth. Stargazing also fits the list perfectly.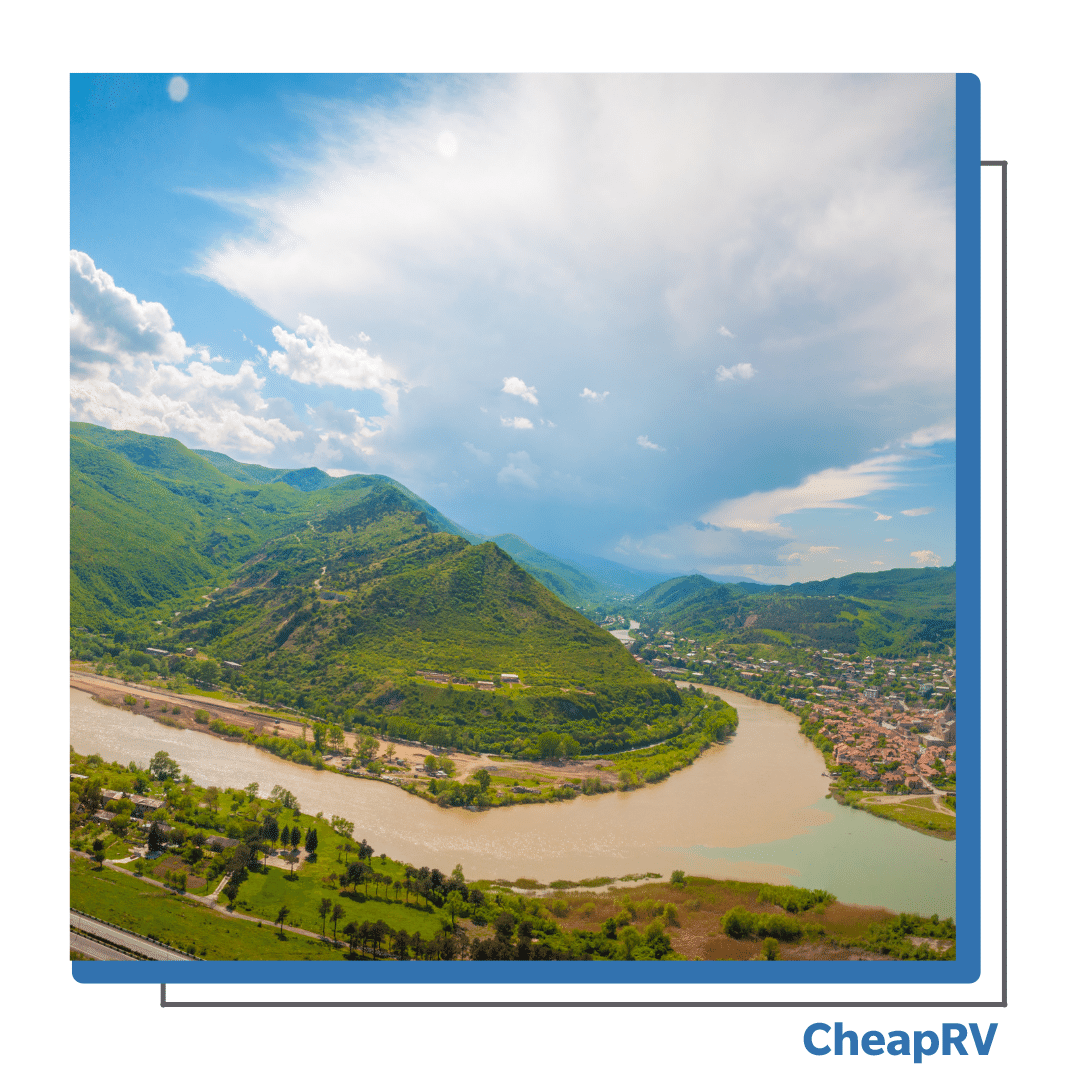 Unique Things to Do In Georgia
Ensure that you do these unique things upon visiting Georgia.
#1 Visiting the Jarrell Plantation Historic Site
It is one of the few plantation buildings in middle Georgia in Juliette, built in the 19th century. Its authenticity is indisputable and thus gives you the vibe of life back then. John Fitz built the building in 1847, and it has survived several natural disasters, including General Sherman's March to the Sea.
Ensure you visit this place and discover how it felt back in the 19th century. You can also enjoy hiking if it is one of your favorite outdoor RV activities. You should also explore the area's animal farm, gift shop, and museum.
#2 Visit Savannah
This visit will give you a chance to explore the fun that's within the boundaries of this city. Most of it revolves around art, architecture, and history. It also offers tasty southern cuisine.
For instance, you can visit the Mercer Williams House, a notable pre-Civil War mansion. The Girl Scouts of America was also born in Juliette Gordon Low House. Once done exploring, you can relax in restaurants such as The Wyld Dock Bar, Pacci Italian Kitchen + Bar, and Cotton & Rye.