Visit Kansas
RV Rental Kansas
Kansas has wide open areas, a wealth of animals, and the best viewing sites for spectacular sunsets and sunrises. Kansas offers a variety of outdoor recreation activities, such as tent camping and RV utility hookups. Kansas has a campsite if you want to try camping in a Kansas State Park or just need a place to rest.
Many RV owners allow pets in their vehicles. If you wish to bring your four-legged friends, look into pet-friendly RVs or read specific adverts to see if there are any additional fees or deposits.
Great Outdoor RV Activities in Kansas
Hiking, Biking, Horseback
Kansas offers many hiking, biking, and equestrian riding options because of the state's thousands of miles of trails.
There are hiking routes available in all state parks, wildlife habitats, and fishing lakes, covering a wide range of terrain, distances, and physical capacities. There are many state parks with accessible paths.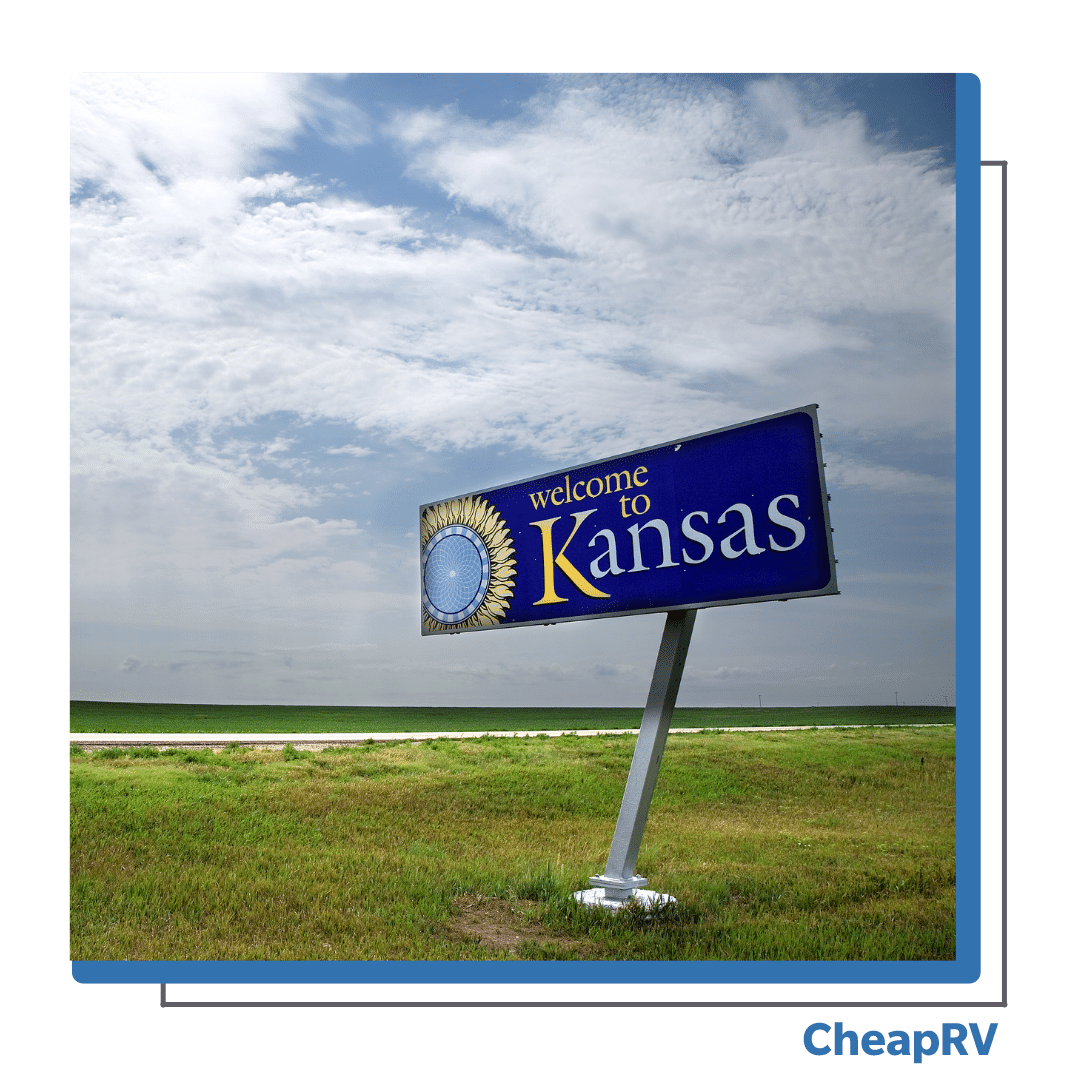 Paddle Sports
Paddle sports include rafting, stand up paddling (paddle boarding), canoeing, and kayaking. Since these boats are portable and easy to manage in shallow water, paddling is a fantastic way to experience many Kansas rivers.
River and Stream Floating
The vast majority of Kansas' rivers and streams are privately owned. The public can access the Arkansas, Kansas, and Missouri rivers. They are open to the public between each bank's normal high water mark. This line denotes the location of sand, gravel, and other debris left behind by high water throughout its annual cycle. To use these rivers, as well as picnic, camp, portage, or engage in any other activity on the adjacent private grounds, permission from the nearby landowners is required.
Shooting
People from many walks of life and capacities participate in the rapidly expanding recreational shooting activity. A safe and fun outing is more likely when you use a shooting range. Several privately owned or volunteer facilities are open to the public, as well as shooting ranges at various state parks and wildlife refuges.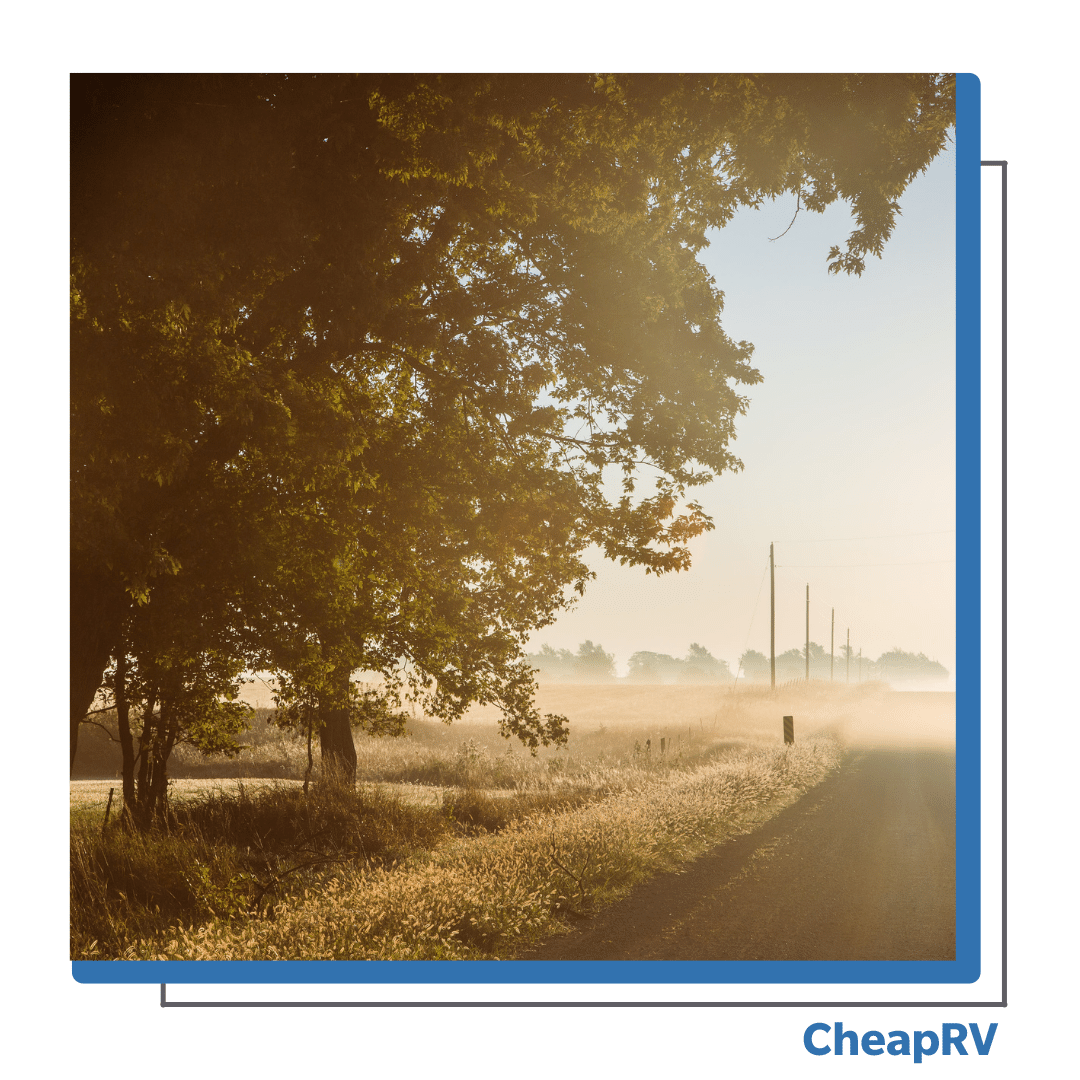 Popular RV Destinations in Kansas
Dwight D. Eisenhower Presidential Library and Museum
Your Kansas RV itinerary must include a stop in Abilene, Kansas, if you're interested in presidential history.
Despite being a small town, it holds an important place in history, the birthplace of the only 5-star general to hold the office of President of the United States. Learn more about Ike's early years in the Midwest, his professional career, and his legacy as president by visiting the Dwight D. Eisenhower Presidential Library and Museum.
The museum complex consists of five structures: Eisenhower's childhood house, the presidential library, the visitors center with an orientation video, and the Place of Meditation graveyard where President Eisenhower, his first-born son, and his wife are interred.
Little House on the Prairie Museum
For those who grew up with the novels and TV show Ma, Pa, Laura Ingalls, her sisters, and even the evil Nellie Oleson may bring back memories. We yearn for a simpler time when kids played outside barefoot all summer, and Laura's biggest blunder was misplacing her bonnet.
Your Kansas RV vacation itinerary should visit the property where Laura Ingalls and her family lived and gave birth to their sister Carrie. A post office, a farmhouse, and a one-room schoolhouse from the same era are also on the property.
Lindsborg
Lindsborg, often known as Little Sweden, USA, contains some of Sweden. Lindsborg, founded by Swedish immigrants, is a good place to learn about Swedish culture, sample Swedish cuisine, and buy vividly colored Scandinavian items like Dala horses; it is a fantastic place to stop on a Kansas RV trip. Begin at Hemslojd Swedish Gifts, where you may also get lingonberry jam and Swedish pastries.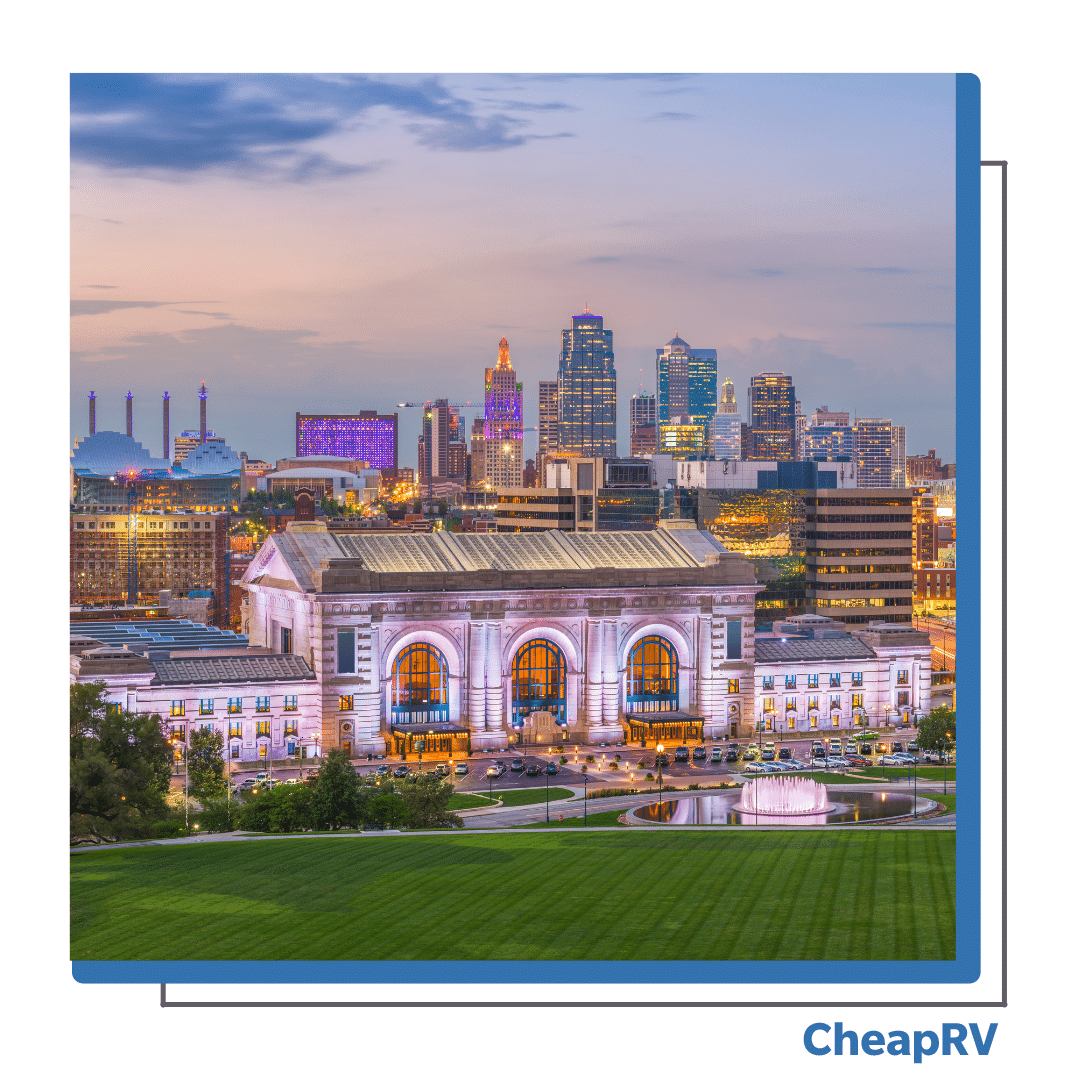 Tallgrass Prairie National Preserve
The Tallgrass Prairie National Preserve is the only refuge in the national park system devoted to the tallgrass prairie ecosystem and a great place to stop on Kansas RV road trips.
The 10,894-acre preserve offers miles of pathways through expansive views, grassland grasses, and wildflowers. Further options include a bus tour of the preserve or a tour of the 1881 ranch home accompanied by a ranger. Three preserve ponds offer catch-and-release fishing opportunities, and visitors may also go hiking in the wilderness to see the local bison herd (cautiously! ).
If you decide to hike in the backcountry, stop by the visitor center first to get advice on how to do so safely.
Topeka
Visit the Brown v. Board of Education National Historic Site to learn more about the historic decision made by the U.S. Supreme Court to eliminate segregation. One of Topeka's four historic elementary schools for African Americans, Monroe Elementary School, is still housed in the structure.
The same backstop and playground available to kids once the school was open are still there.
Remember to spend some time visiting the Kansas State Capitol while you're in Topeka; it's one of the few buildings in the nation that allows visitors to tour the dome's top level.
Dodge City
Travel back to Dodge City, which was once known as the "most evil town in the Old West." Visit the town Big Nose Kate, Wyatt Earp, Doc Holliday, and Clay Allison once visited to make this the best RV trip in Kansas. Begin your journey in the visitor center, where you may arrange your time in Dodge.
You can purchase tickets for the Historic Trolley Tour and interact with knowledgeable volunteers who can help you arrange your trip. There will be gunfight reenactments, sarsaparilla will be consumed, and Miss Kitty and the can-can girls will be seen in the saloon.
RV Parks in Kansas
Elk City State Park
On the east side of the wildlife area and reservoir in Elk City, which is slightly northwest of Independence, is where you'll find this city. The park is well-known for its extensive trails, ideal for biking, hiking, and mountain and wildlife viewing. 
You can go fishing from the boat ramps, swim at the beach, or bring the kids to the playground. You can keep yourself engaged by playing disk golf and shooting arrows. There are 87 shaded RV sites with hookups, and with so much to do, you should stay at one of them.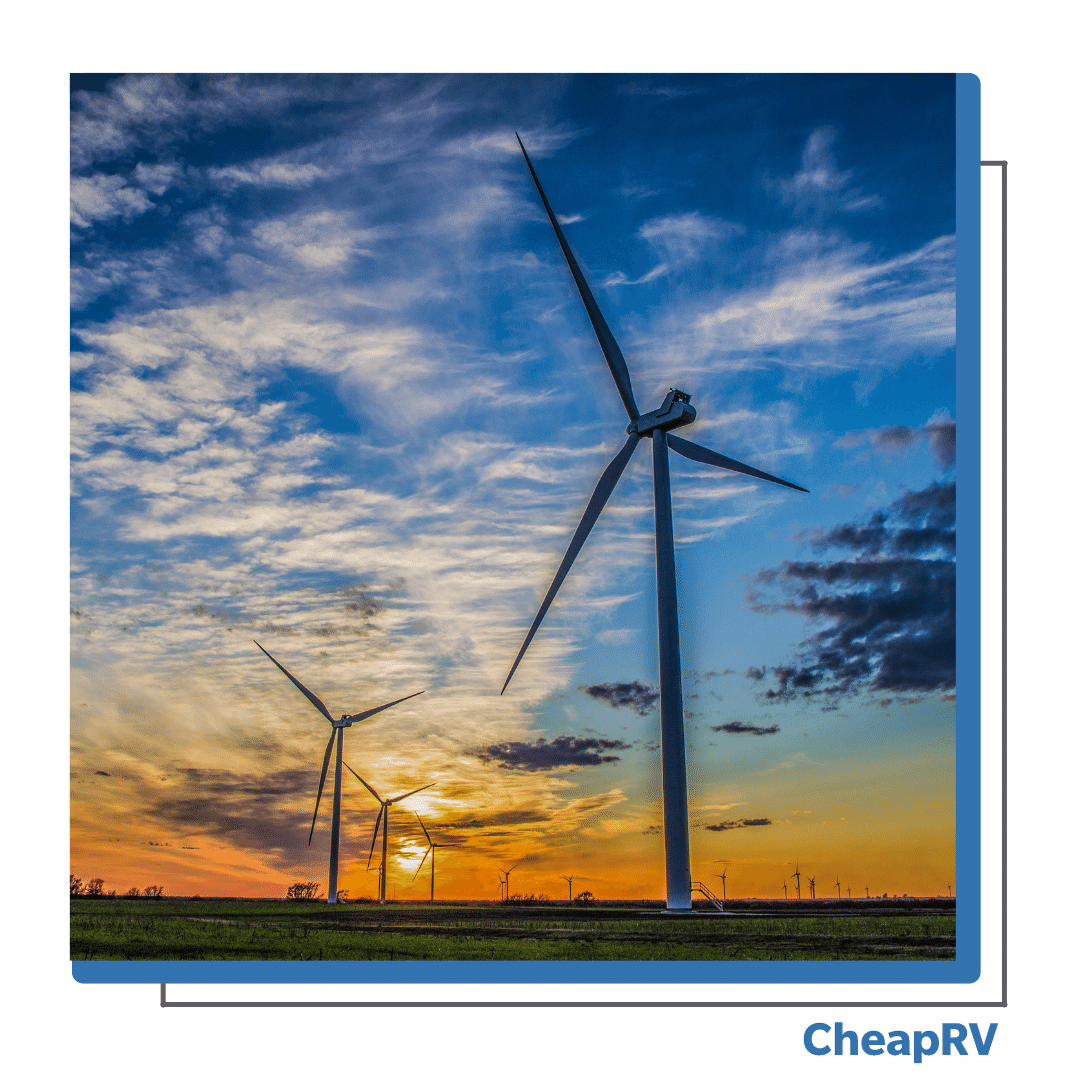 El Dorado State Park
The reservoir's eastern and western borders are home to El Dorado State Park, Kansas' largest park with more than 360 RV sites! A premier camping location, the area, offers numerous family-friendly activities. Spend time at the ADA archery range, biking, wildlife viewing, fishing, boating, hiking,  hunting, shooting, shooting range, trekking, and practicing your aim. Check the park calendar for details on events at the amphitheater.
Webster State Park
On the banks of Webster Lake in northern Kansas, Webster State Parks provides a bunch of sizable campgrounds with quick access to sand beaches, boating, fishing, and picturesque vistas. Mule and white-tailed deer, turkeys, pheasants, and quail can be found at the neighboring Webster Wildlife Area. You can prolong your stay by selecting from 93 RV sites with hookups. Plan a picnic with the family in one of the four shelters.
Unique Things to Do in Kansas
Study up on World War I
The National World War I Museum is frequently listed as one of the top attractions in Kansas City.
The museum focuses on regular troops in its exhibitions, designed to appear as if the soldiers are telling the stories themselves. The glass bridge that spans a field of 9000 poppies is one of the most beautiful attractions in the area. This incredible sight serves as a memorial to the 9 million people who died during the war!
View Incredible Works of Art
Over 35,000 works of Art from over 4,000 years of history are found in the Nelson-Atkins Museum of Art. Visits to this amazing collection are among the most important things to explore in Kansas City right now since they are displayed in a stunning architectural achievement.
Get to Know Local Cuisine
Discovering Kansas City's culinary industry is among the best ways to do so! There are many nearby eateries with a good reputation for their cuisine.