Visit Kentucky
RV Rental  Kentucky
Kentucky also referred to as the Bluegrass State; is a state in the southeast of the United States that is home to beautiful natural features including the Appalachian Mountains situated in the east and the Ohio River in the north.
This state is known for being the birthplace of bourbon, bluegrass music, and horse racing. Still, it has many other fantastic sites and exciting activities for the whole family, like the Bourbon Trail, Marion's Amish Community, Mammoth Cave National Park, and Land Between the Lakes National Recreation Area.
The terms of the RV rental from the dealer will determine how far you can travel in it and how much it will cost you for mileage.
The majority of dealers give either limitless mi or extremely generous daily limitations. Before submitting your booking request, your estimate includes the extras and mileage.
Great Outdoor RV Activities in Kentucky
These distinctive locations are frequented by RV owners who enjoy the outdoors and travel there to enjoy their preferred recreational activities. Boating, horseback riding, and swimming are available in different parks. Some of them are historical locations that capture the authentic feel of the American Civil War and the Old West.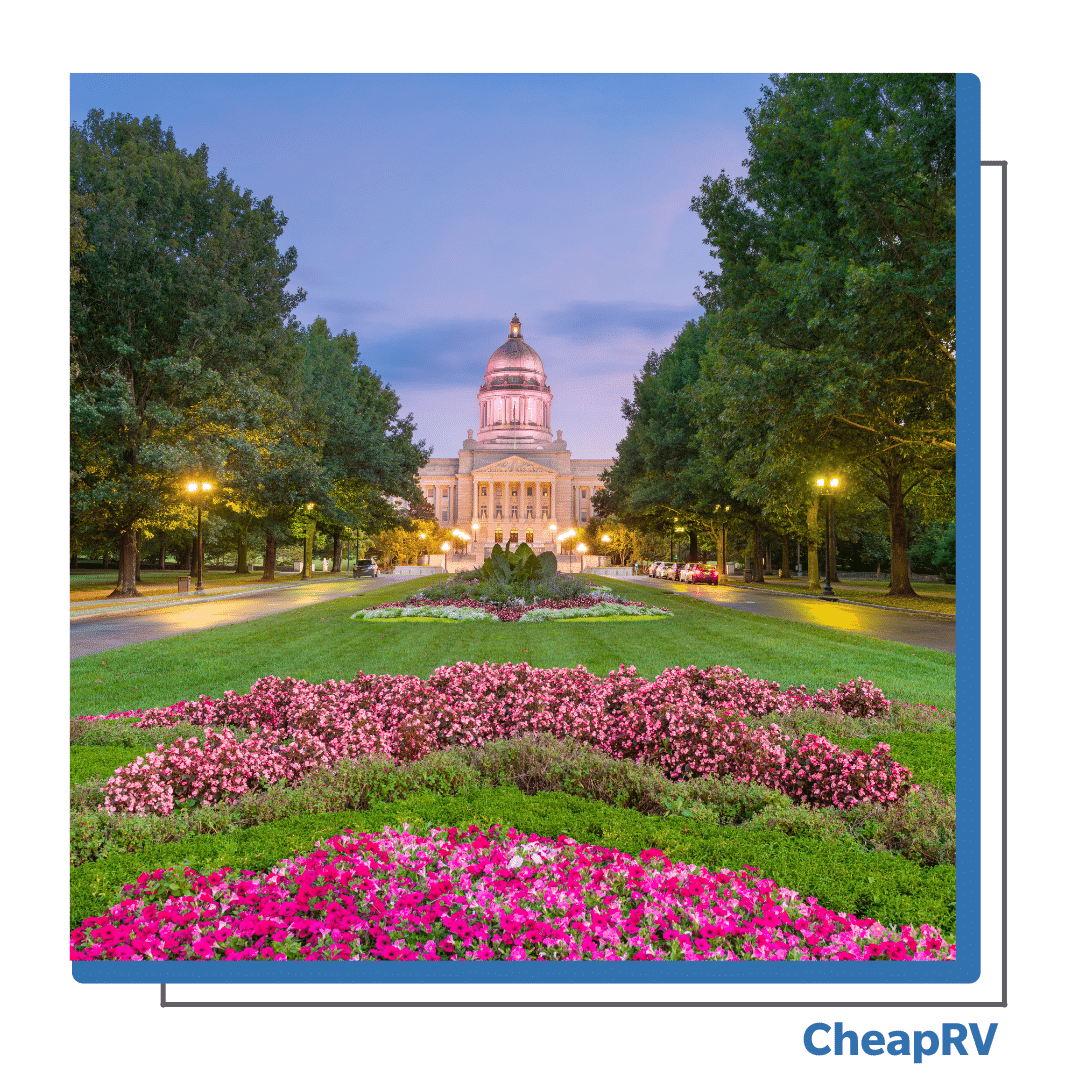 Popular RV Destinations In Kentucky
Mammoth Cave National Park
The United States has numerous outstanding national parks, including Mammoth Cave. These parks are the greatest that America has to offer, and Mammoth Cave is among the few National Parks in the east.
Visitors to Mammoth Cave can enjoy underground tours of some amazing caves, as the name of the place suggests. It is said to be the longest cave network in the world. This was a frequent destination for school trips for youngsters growing up in Kentucky, and it still holds the same fascination today.
In addition to seeing caves, there are many hiking as well as biking paths. The 84 miles of wilderness trails will appeal to more daring individuals as they take you far from the throng.
The abundance of campgrounds and RV parks makes Mammoth Cave a fantastic destination for RVers.
Bourbon Trail
The best bourbon in the world may be found along a route called the Bourbon Trail, which tourists can take. Kentucky is recognized for its bourbon, and the Bourbon Trail offers the chance to visit several distilleries responsible for some of the state's best whiskeys.
It offers an educated but enjoyable approach to discovering Kentucky's culture and history and is one of the best things to do in Kentucky. The Bourbon Trail allows adults to sample bourbons made in the Bluegrass state, where they were distilled and aged.
Cumberland Falls
Little Niagara, also known as Cumberland Falls, is the greatest waterfall in terms of volume in the Eastern United States and is located south of Niagara Falls. A well-liked tourist destination in Kentucky, this recognizable waterfall is excellent for RV travelers.
With campgrounds close by, it is simple to organize your trip, spend the night, and take advantage of everything the beautiful park offers.
In addition to the stunning waterfall that is the main attraction, the region is worth investigating for its hiking routes and less well-known waterfalls. Many like to hike to some of these wonderful waterfalls on the park's internal paths. You may take in the scenery, avoid the crowds, and visit waterfalls that tourists don't frequently visit.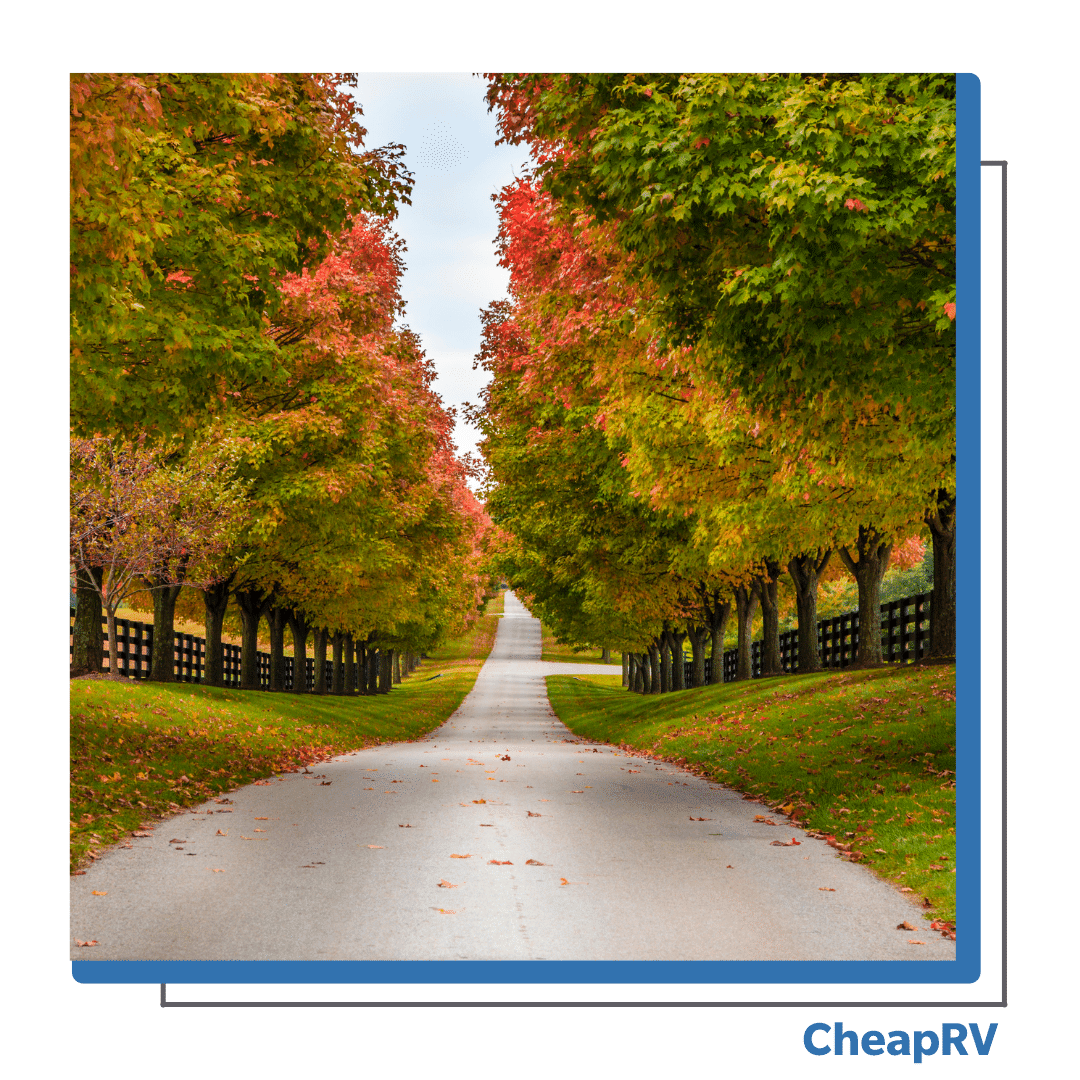 Red River Gorge
Rock climbers will love the Red River Gorge! The Daniel Boone National Forest contains a sizable canyon that is a haven for outdoor enthusiasts.
Red River Gorge has over 60 miles (over 1.6 kilometers) of hiking paths. The Sky Bridge is among the state's most recognizable natural arches.
Even though it can take many days to explore fully, this region is among the most beautiful in the state. One of the several campgrounds nearby is where you can spend the night.
Bourbon Trail
The best bourbon in the world may be found along a route called the Bourbon Trail, which tourists can take. The Bourbon Trail offers the chance to travel to several distilleries that make some of Kentucky's best bourbons. Kentucky is famed for its bourbon.
One of the best things to do in Kentucky, it offers an instructive but enjoyable approach to learning about Kentucky culture and history. The Bourbon Trail allows adults to sample bourbons made in the Bluegrass state, where they were distilled and aged.
RV Parks in Kentucky
Cave Country RV Campground
In Cave City, the well-known Mammoth Cave trail Park is about 5 miles away from Cave Country RV Campground. This contemporary, "big rig friendly" location offers roomy RV sites and a wealth of facilities to make you feel at home. It is open all year round.
This RV park is close to over 50 of Kentucky's most popular attractions, making it among the state's greatest RV excursions. These treasures range from the Kentucky Action Park, Mammoth Cave Wildlife Museum, and the Bourbon Trail to the Mammoth Cave Tiol Park and Dinosaur World. They also offer a gated, 4500 square foot dog park for your favorite dog to participate in the excitement.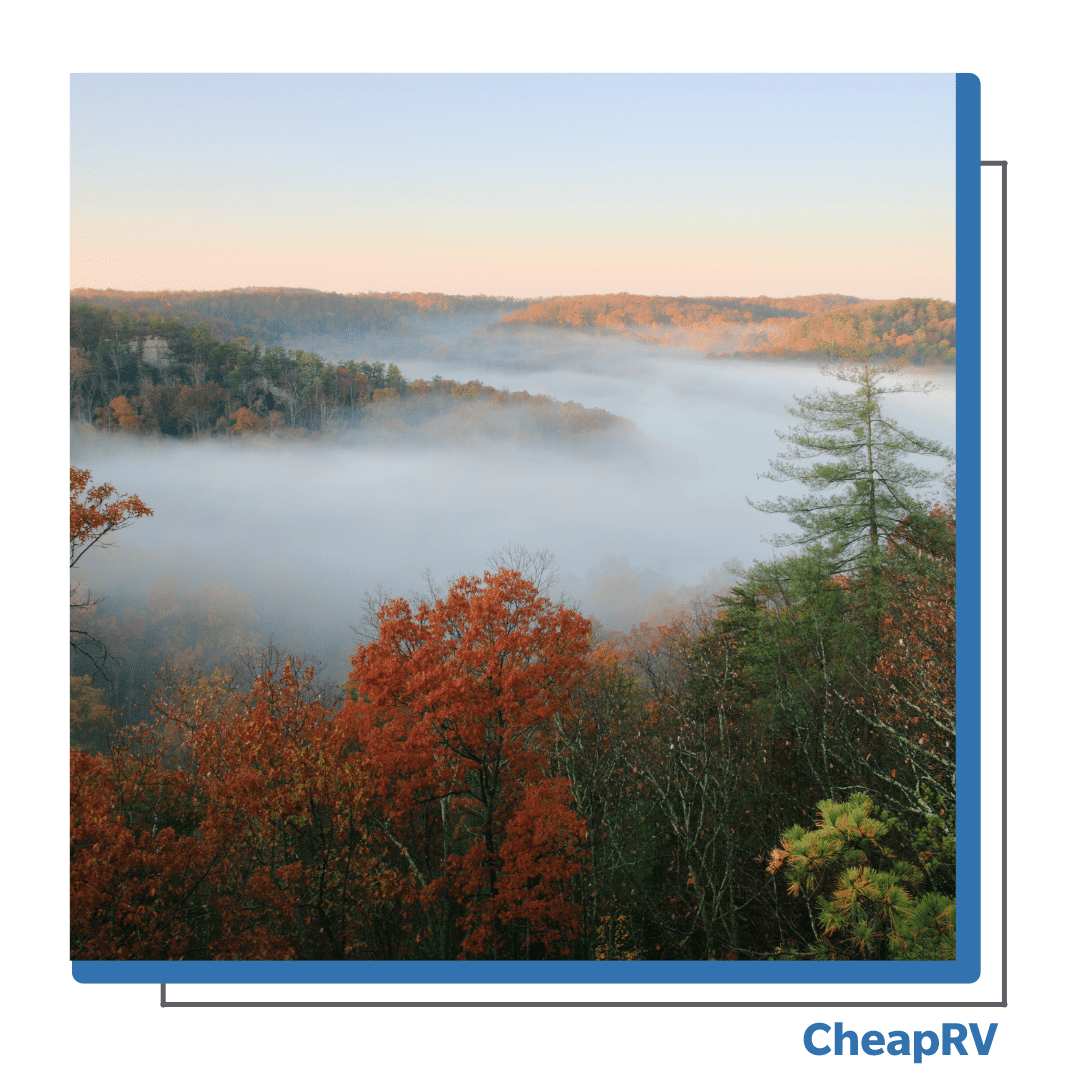 Whispering Hills RV Park, Georgetown
You can use the park's amenities or plan a day trip to surrounding attractions and activities while staying at this Kentucky RV park, which will put you in the middle of horse country.
At Veterans Memorial Wildlife Park, you can go on horseback rides, hunting, fishing, or hiking.
Nine premium sites are included in the 230 full hookup sites at Whispering Hills RV Park. Visitors can take advantage of a swimming pool, basketball courts, and a fishing pond in this big-rig-accessible park.
Singing Hills RV Park, Cave City
The Cave Country of Kentucky is also near this RV park in Kentucky. Free WiFi is available throughout the park, and full hookup sites with multiple pull-throughs are available to visitors.
Group camping is available, as well as volleyball, fire pits, a basketball hoop, a horseshoe pit, and loaner bamboo fishing poles for the catch-and-release fishing pond that doesn't need a license. It is possible to buy firewood, ice, and propane.
Cummins Ferry RV Park, Campground Resort & Marina, Salvisa
The Kentucky River Palisades, made up of vertical rock formations and waterfalls, may be seen from Cummins Ferry RV Park, located on the Kentucky River. One of Kentucky's best-kept secrets is its 400-foot limestone walls, sometimes called Kentucky Marble. With visible limestone deposits that are thought to be up to 450 million years old, the Kentucky River is among the oldest rivers in the globe.
Within 30 miles of Frankfort and the center of Lexington comes the gated neighborhood of The Park. Aside from hiking and boating, guests can go camping. Bass, bluegill, catfish, crappie, and white perch can all be caught in the Kentucky River by anglers.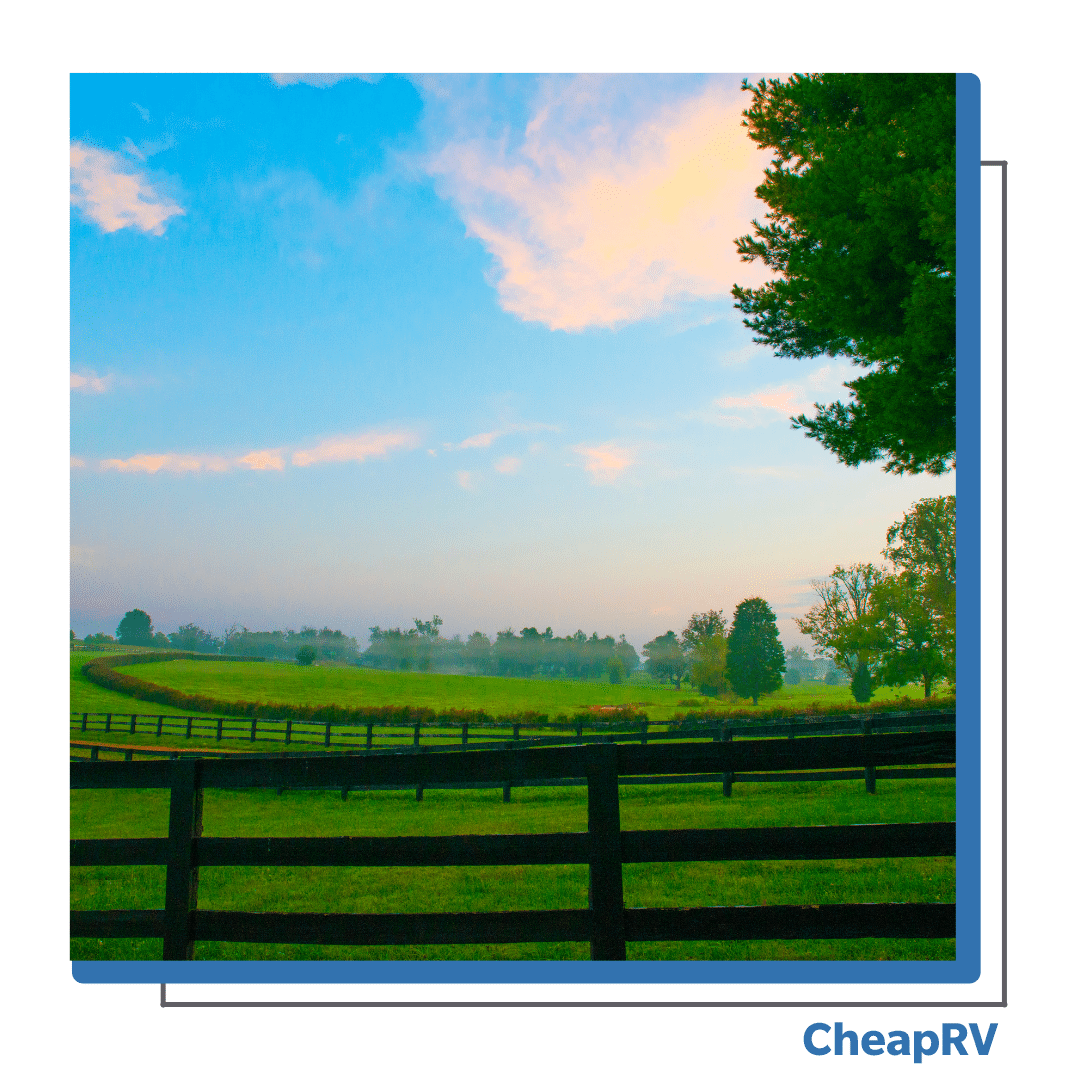 Jellystone Park, Mammoth Cave, Cave City
Visit this family-friendly park close to Mammoth Cave National Park and several other wonderful family-friendly locations.
Full hookup sites are available at Jellystone Park Mammoth Cave, some of which are waterfront and can accommodate bigger RVs.
All comprise a picnic table and fire ring, and either sunny or shady sites have gravel or concrete pads.
Additionally, guests have the option of pull-through or back-in sites.
Unique Things to Do in Kentucky
Check out the Vent Haven Museum of Ventriloquism
The only ventriloquism-focused museum in the world is in Kentucky at the Vent Haven Museum. An annual meeting of ventriloquists is held at this museum. This is perfect for anyone who enjoys seeing exhibits of mysterious miniature wooden figures. 
Doze Off In A Tower Of A Castle
A dreamy location where you may stay the night, eat at a fantastic restaurant, and have an unforgettable experience is the Kentucky Castle in Versailles. Make room on the bucket list for an overnight stay if you haven't already.
Take A Walk With Some Dinosaurs
More than 100 life-size dinosaurs can be seen at Dinosaur World in Cave City, which is a fascinating and original attraction. It's unique, and you may discover a wealth of information about these interesting dinosaurs there.