Visit Maryland
RV Rental Maryland
In Maryland, there are various spots to camp in an RV. A beautiful Maryland RV camping place can be found anywhere, from historic parks and seaside coasts to secluded mountain locales. While public campgrounds are also wonderful RV camping options in Maryland, private RV parks provide a wider range of amenities.
If you've never taken a journey in an RV, you should think about it. Renting an RV provides you with a mobile home and the flexibility and fun of a road trip.
Great Outdoor RV Activities in Maryland
Whether you enjoy hiking, climbing, kayaking, or rafting, there are plenty of outdoor activities that will put your determination to the test.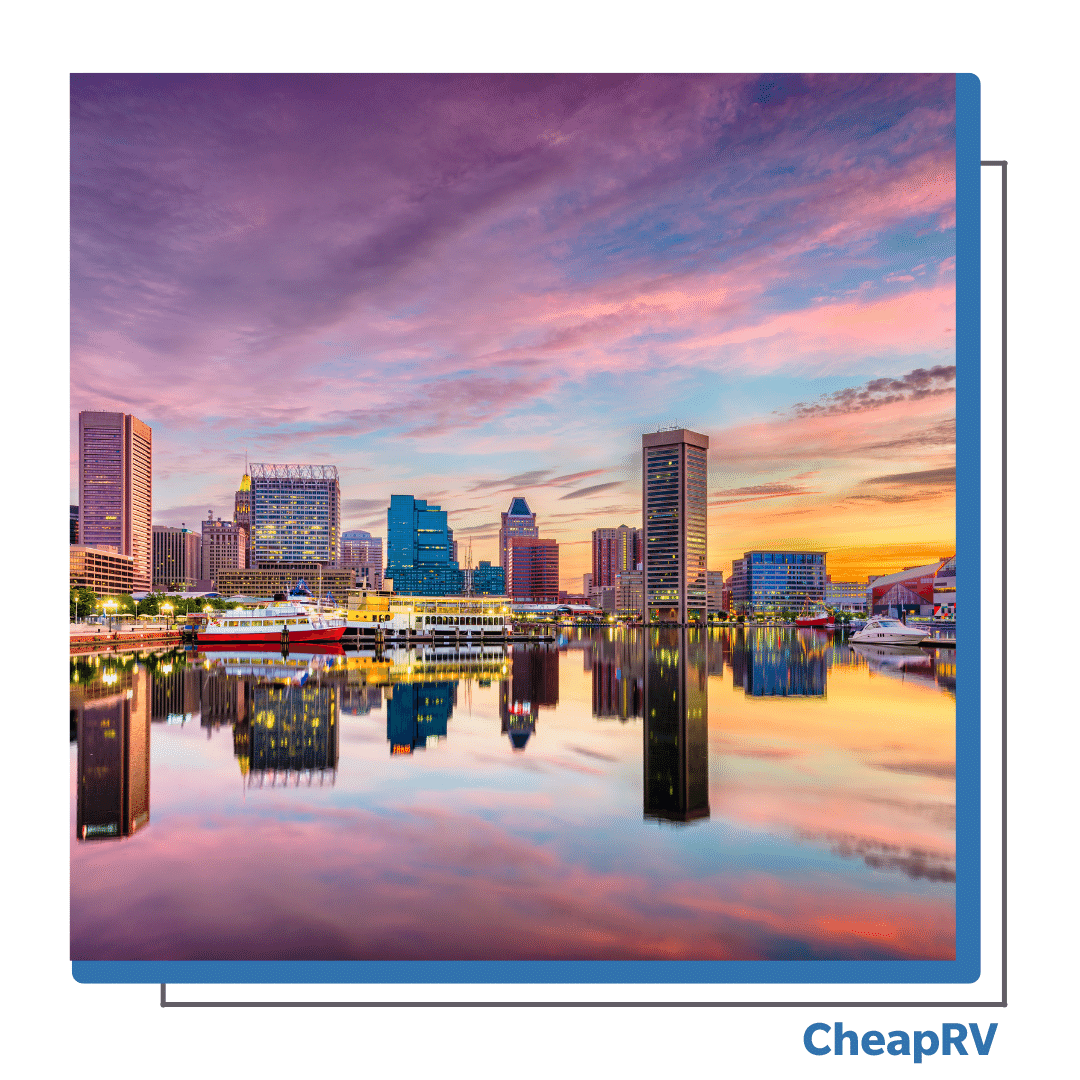 Popular RV Destinations in Maryland
National Aquarium
Visit Baltimore's National Aquarium to start your RV trip through Maryland. The aquarium is among the biggest in the country and receives 1.5 million visitors annually, making it one of the most popular destinations in the entire state of Maryland.
Inside, there are numerous exhibits, including its own Shark Alley, Dolphin Discovery, Atlantic Coral Reef, Amazon River Forest, and more. The aquarium also offers a 4D immersion experience, which elevates flicks like Happy Feet on a sensory level. Aquarium tickets are half off on Friday nights, making it a more accessible activity for everyone.
Assateague Island National Seashore
This site is famous for its wild ponies and is one of the top RV destinations in Maryland. The 37-mile barrier island is ideal for a delightful outdoor day trip because it has three nature trails, a visitors' center, and a beach that lifeguards supervise.
If you happen to be on vacation with a horse, you are welcome to ride along the beach, subject to some restrictions, but you can rent canoes and kayaks from Assateague Outfitters. At the southern tip of the barrier island, the 143-foot-tall Assateague Lighthouse offers a picturesque opportunity for a coastal photo.
Frontier Town
Frontier Town, a Western-themed theme park, water park, and mini golf course located just south of Ocean City, is where you can escape from your cares and experience childhood all over again. The Wild West Show, an antique photography studio, and the Longhorn Saloon in the Western theme park transport you back to 1880, while the water park offers everything from a lazy river to a triple-lane water slide.
The High Ropes Adventure Park also has three obstacle courses and a 1,200-foot zip line for the brave. This weekend getaway will transport you back in time, whether you have children or are just a kid at heart.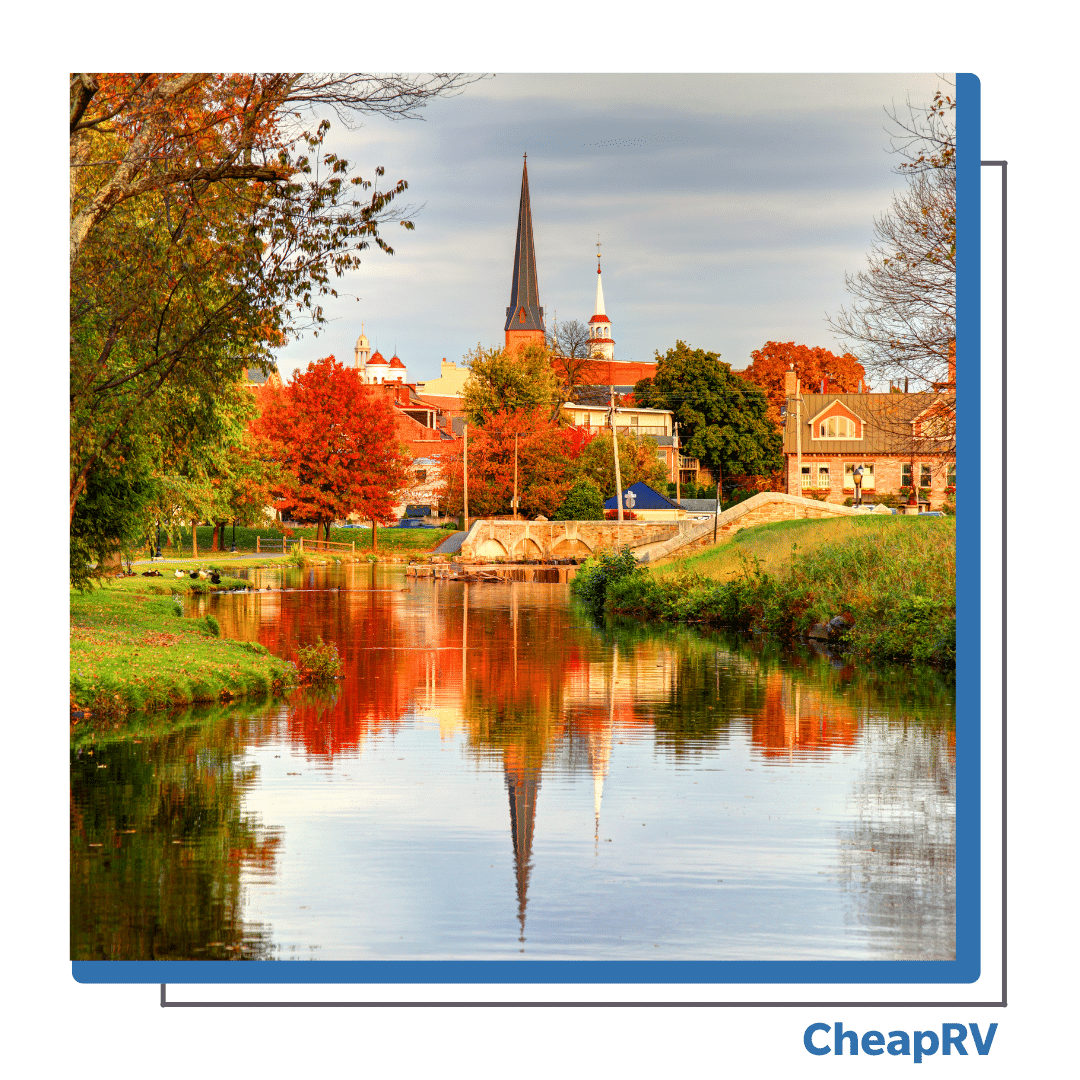 Port Discovery Children's Museum
Looking for family RV excursions in Maryland? Visit Port Discovery in Baltimore, where 3 floors of interactive exhibits are geared for kids 10 and under.
Port Discovery provides something for every little member of your family, and in 2015 Parents magazine named it one of the top children's museums in the country. The Adventure Expeditions time-traveling to ancient Egypt and the Kick It Up!
The Tiny's Diner teaches children how to cook and serve food while using math abilities to total the bill, the KidWorks urban treehouse and the soccer exhibit are among the attractions. Port Discovery is among the top family-friendly destinations in Maryland, receiving more than 265,000 people annually.
Chesapeake Bay Maritime Museum
The Chesapeake Bay is well-known for being a fantastic location for sailing and for serving up a big serving of the region's famous blue crabs. However, the Chesapeake Bay Maritime Museum is ideal if you're curious to learn more about the region's history.
The museum, which has been open since 1965, consists of 12 structures, a large fleet of vintage boats, and several changing exhibitions. For one of the best views in the area, head to the Hooper Strait Lighthouse or head to the operating boatyard to witness how ships and other vessels are maintained.
On Sundays, Saturdays, Fridays, and Mondays from May to October, you can also board the Winnie Estelle, an actual 1920s riverboat, for a river tour.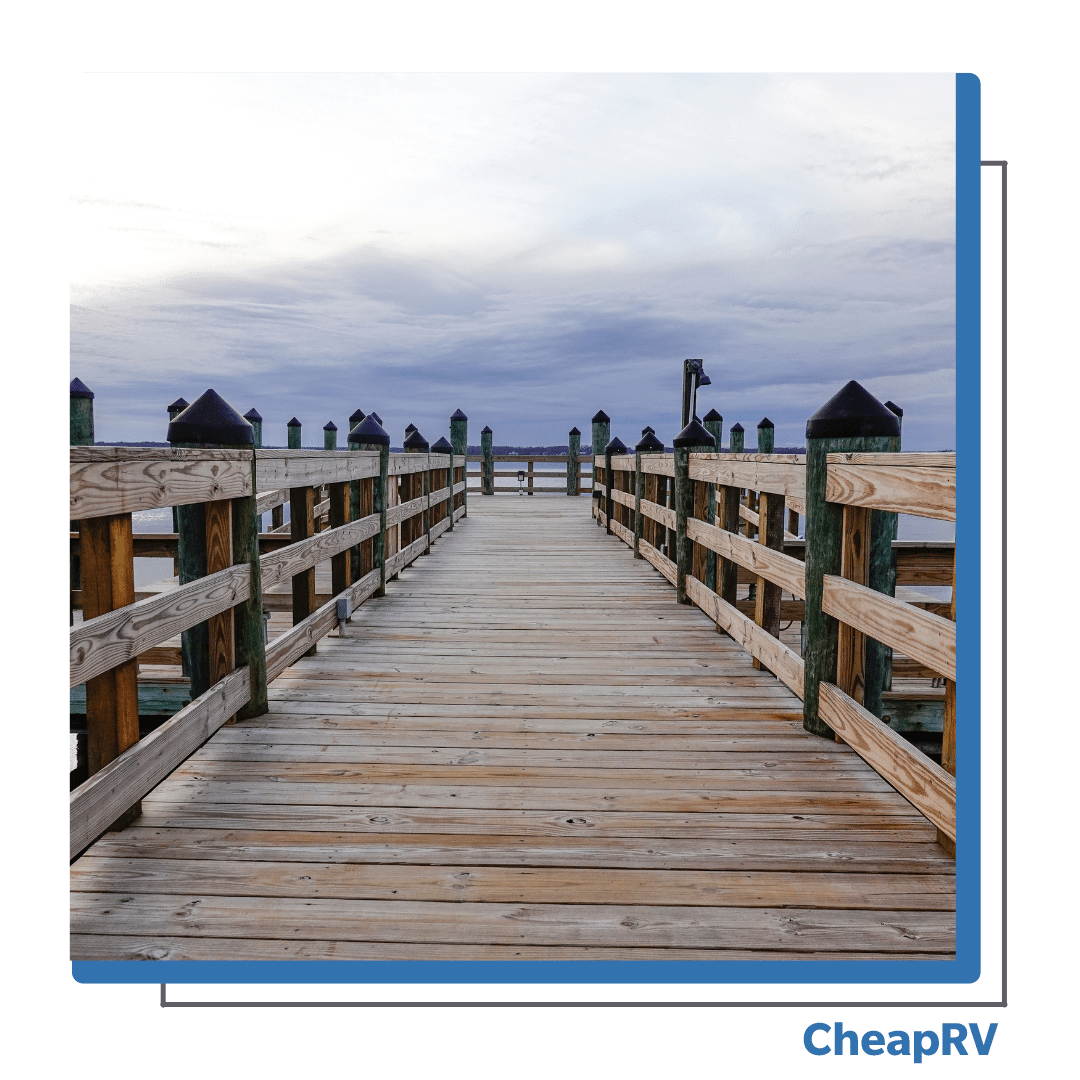 RV Parks in Maryland 
Cherry Hill RV Park
RV visitors will surely want to park their RVs here since Cherry Hill RV Park is close to the US capital, which is situated in College Park and is the nearest RV park and campsite near it.
How often do you walk into an RV park complex with an 18-hole mini golf course, hot tub, two large pools (one heated, the other with a beach walk-in), sauna, and a nearby outdoor cinema theater where you can watch movies without restrictions?
A café that serves everything from freshly prepared burgers to chocolate brownies on Sundays completes this award-winning RV park. The premises are a well-liked location for weddings due to the gorgeous grounds and facility center.
Yogi Bear's Jellystone Park™ Hagerstown
The entire family will enjoy Yogi Bear's Jellystone Park™, located in Hagerstown along western Maryland's picturesque foothills.
Given the multitude of amenities, it's easy to see why this facility is among the most popular destinations. A zip line, live music, pedal cart course, boot camp, and swimming pool are also a ton of other fun things to do on the property that both adults and children may enjoy.
Castaways RV Resort & Campground
The tranquil Sinepuxent Bay in Ocean City is where you'll locate Castaways RV Resort & Campground.
Since Castaways RV Resort & Campground is the one of its kind closest to Ocean City, visitors can easily explore the surroundings and incredible attractions this area offers.
However, for those who prefer to stay in, this facility goes beyond the ordinary to guarantee that visitors are always amused and never far away from the familiar surroundings. Aside from the on-site café, there is also a dog park, beach, "adults only" hot tub, live music events, a waterfront Tiki Bar, a two-story dining deck, and a visitor shuttle bus.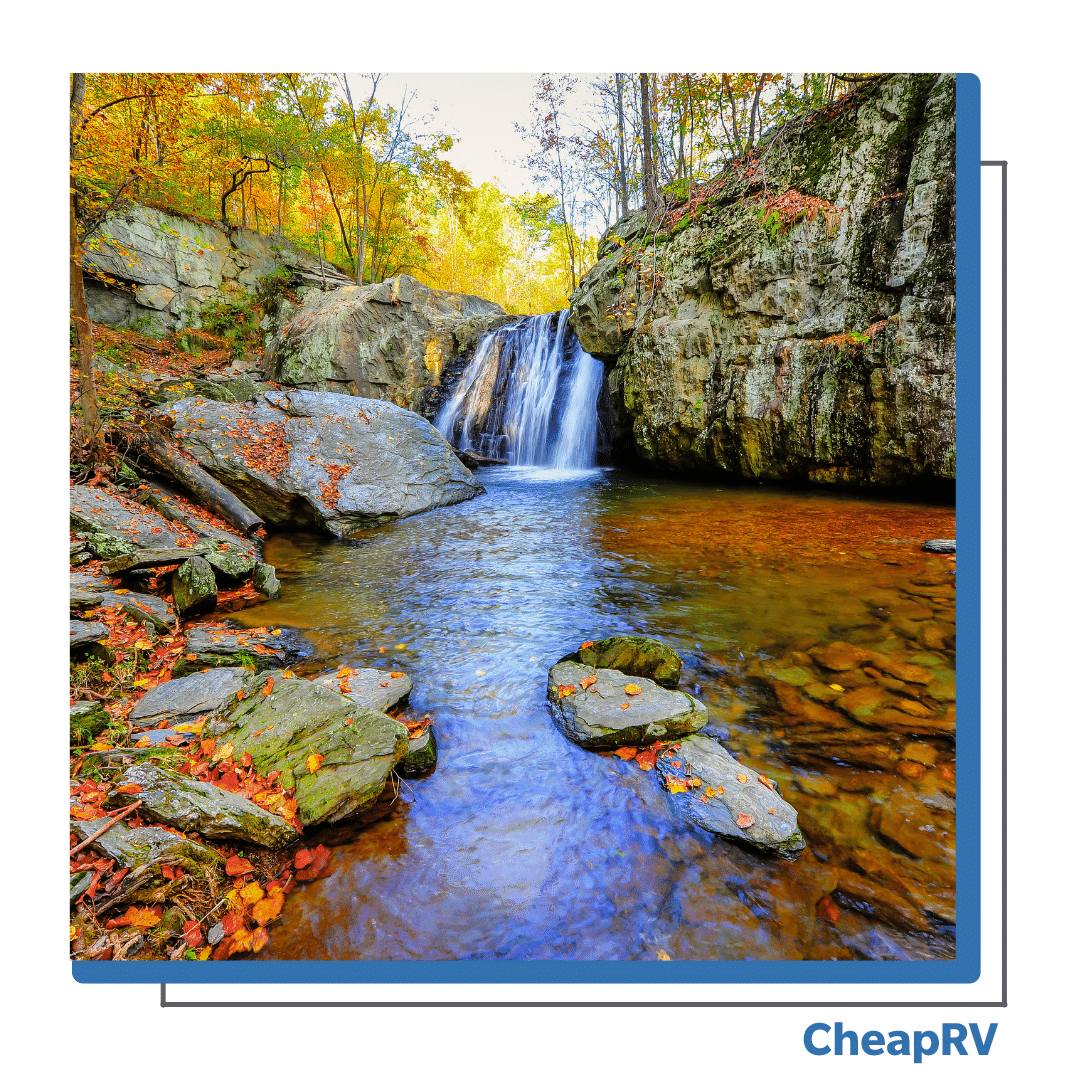 Elk Neck State Park
It's not surprising that Elk Neck State Park reached our list, having an average score of 4.5 stars and more than 250 testimonials on Google alone. Near the southernmost point of Cecil County's Elk Neck Peninsula, the location is a public leisure area sandwiched between the Chesapeake Bay and the Elk River. Elk Neck State Park spans over 2,188 acres and includes a range of scenery, such as wetlands, wooded areas, white clay cliffs, and sandy shorelines.
Frontier Town Family Campground
This campground is located along the scenic Sinepuxent Bay, which is approximately 5 miles outside Ocean City, a well-liked tourist destination.
Regarding on-site attractions, facilities, and activities, Frontier Town Family Campground is unmatched. How remarkable is it that they have a Waterpark, Mini Golf, Pony Island Arcade, a High Ropes Adventure Park, a Western Theme Park, and a Jaws Exhibit on the property?
Unique Things to Do in Maryland
Ocean City Boardwalk
Ocean City Boardwalk is one of Maryland's most well-known tourist destinations, with a large, vibrant entrance gate that arches over its vintage wooden pier. One easily walkable area has over three miles of stores, restaurants, activities, rides, arcades, pubs, and lodging options. Kitsch t-shirts and exquisitely handcrafted collectibles are also available for purchase.
Journey to Great Falls
Great Falls, situated on the line separating Maryland and Virginia, is a collection of waterways along the Potomac River. Whitewater rapids roar down mountain valleys while waterfalls cascade over the rocks. It's a breathtaking location where you can witness nature's force firsthand.
Explore the Harriet Tubman Byway
The Harriet Tubman Byway winds across Maryland, Delaware, and Pennsylvania are over 100 miles long and feature numerous historical landmarks, museums, and monuments. It is a historical artifact that may be experienced by anybody who wants to learn more about Harriet and her remarkable efforts.