Visit
RV rentals in Minnesota can be an easy task if you follow few simple rules. Minnesota has everything a fun-loving adventurer could hope for. This state has everything from thrill rides on the water to kayak adventures on the river.
Looking for more challenging and exciting activities? Don't fret; there are plenty of those as well. From ATV trails that span miles of terrain to rock climbing courses where you'll be climbing natural rock formations in an outdoor setting, there are tons of fun things to do for everyone.
What about shopping? Well, don't worry about having to bring all your favorite items home from a vacation — there are plenty of shops in Minnesota that carry clothing, souvenirs, and more in case you want to take some souvenirs back with you!
From the many beautiful historic buildings downtown to the captivating natural landscapes, including a Minnesota RV rental as a part of your trip to this state is sure to be an amazing experience!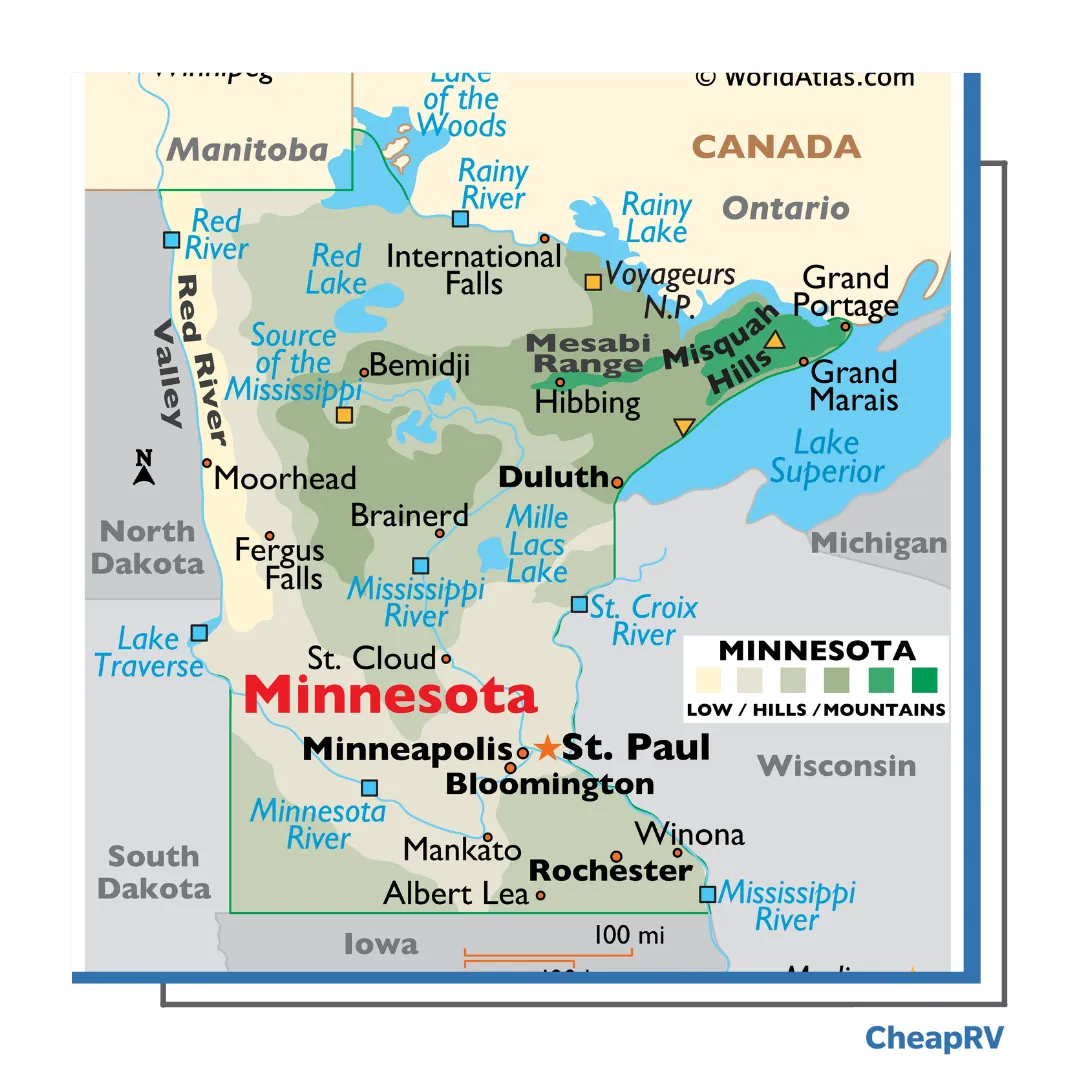 Minnesota National Parks for RV Rentals near Minnesota
Minnesota is known for its natural beauty, and it doesn't get much more beautiful than its national parks.
Saint Croix, Mississippi, and Voyageurs national parks are all within a few hours' drive of each other. They offer a wealth of natural wonders:
Saint Croix National Scenic Riverway contains the Saint Croix River, which runs through Wisconsin and Minnesota. The river is popular with rafters and kayakers.
Mississippi National River and Recreation Area are located along the Mississippi River in southern Minnesota. It features hiking trails, bike trails, boating access points, fishing access points, and campgrounds available for rent for campers and tourists alike.
Voyageurs National Park is located in northern Minnesota near the border with Canada. It's home to many lakes, rivers, and wildlife species, including moose, beavers, and bald eagles!
Minnesota State Parks
Minnesota is a state with so much to offer with its host of state parks. Here are three excellent options to enjoy in your RV rental near Minnesota.
At Gooseberry Falls State Park, you can hike or bike on the trails that take you through forests, along rivers and lakes, and over waterfalls. You can also enjoy swimming at the beach or taking advantage of the park's many amenities, like campgrounds, an interpretive center, and a restaurant.
Interstate State Park is another great option if you want to get away from it all. This park has only one main trail—it's short but sweet—and offers opportunities for wildlife-watching, picnicking, and camping at night.
Jay Cooke State Park has plenty of options for those who prefer staying indoors. There are two museums within its borders—one dedicated to mining history and another focused on lumbering history—and both are excellent places to learn about how these industries shaped Minnesota's past and present.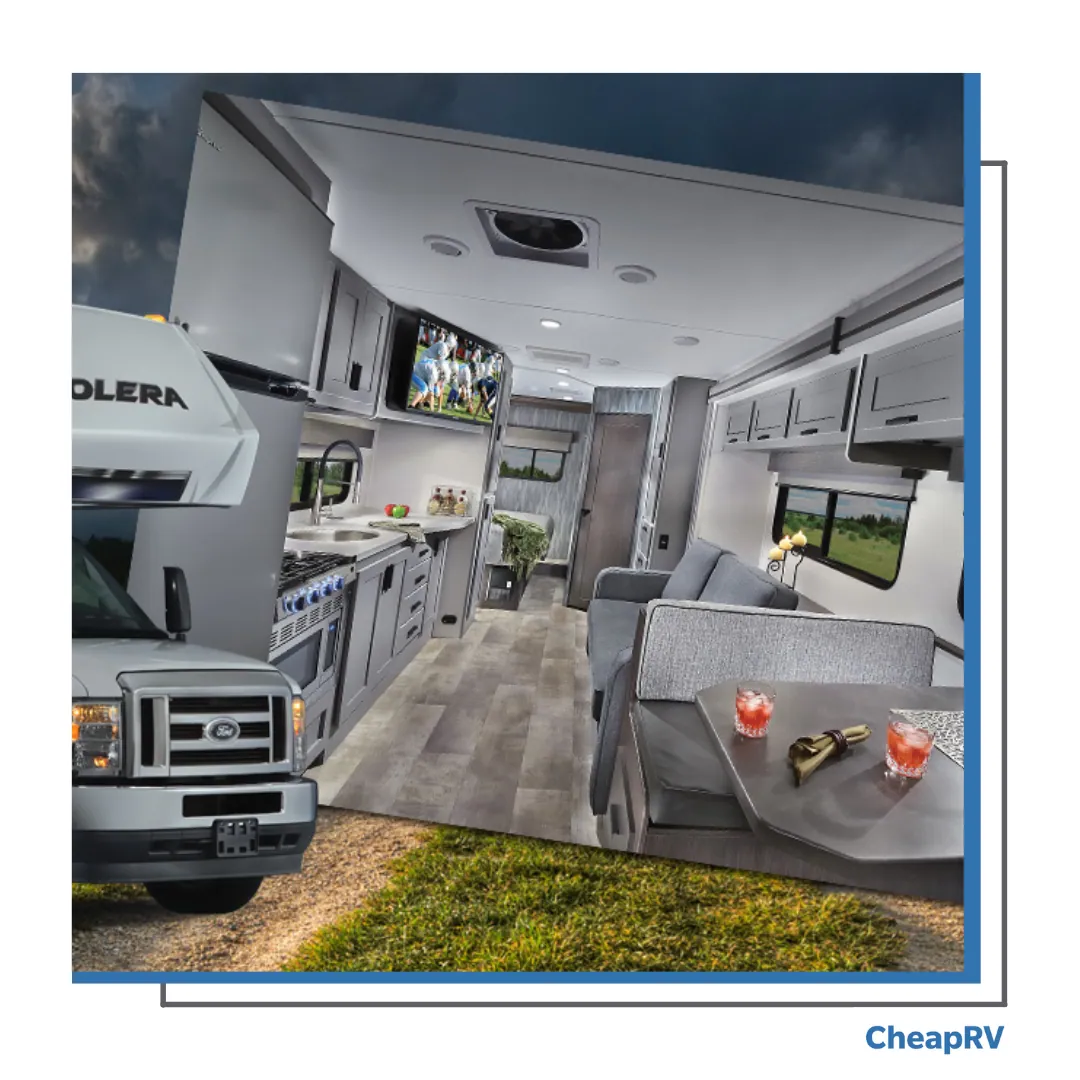 Minnesota Campgrounds
Minnesota is home to several beautiful campgrounds, including Cannon Falls, Eagle Cliff, and Town & Country RV Park.
Cannon Falls is a fantastic spot for outdoor enthusiasts. In addition to many hiking trails and fishing spots, the campground also has small lakes that are good for canoeing or kayaking.
Eagle Cliff is another excellent option—and offers spectacular views of the Mississippi River Valley. The campground is on a bluff overlooking the river; it's well-suited for romantic dates or family vacations.
Town & Country RV Park is another option for those looking for a more urban experience near Minnesota.
Things to Do While RVing in Minnesota
Whether you're looking to take a quick weekend escape or plan an extended road trip, Minnesota has plenty to offer. Here are a few suggestions to make RV rentals in Minnesota worth your while on your vacation trip.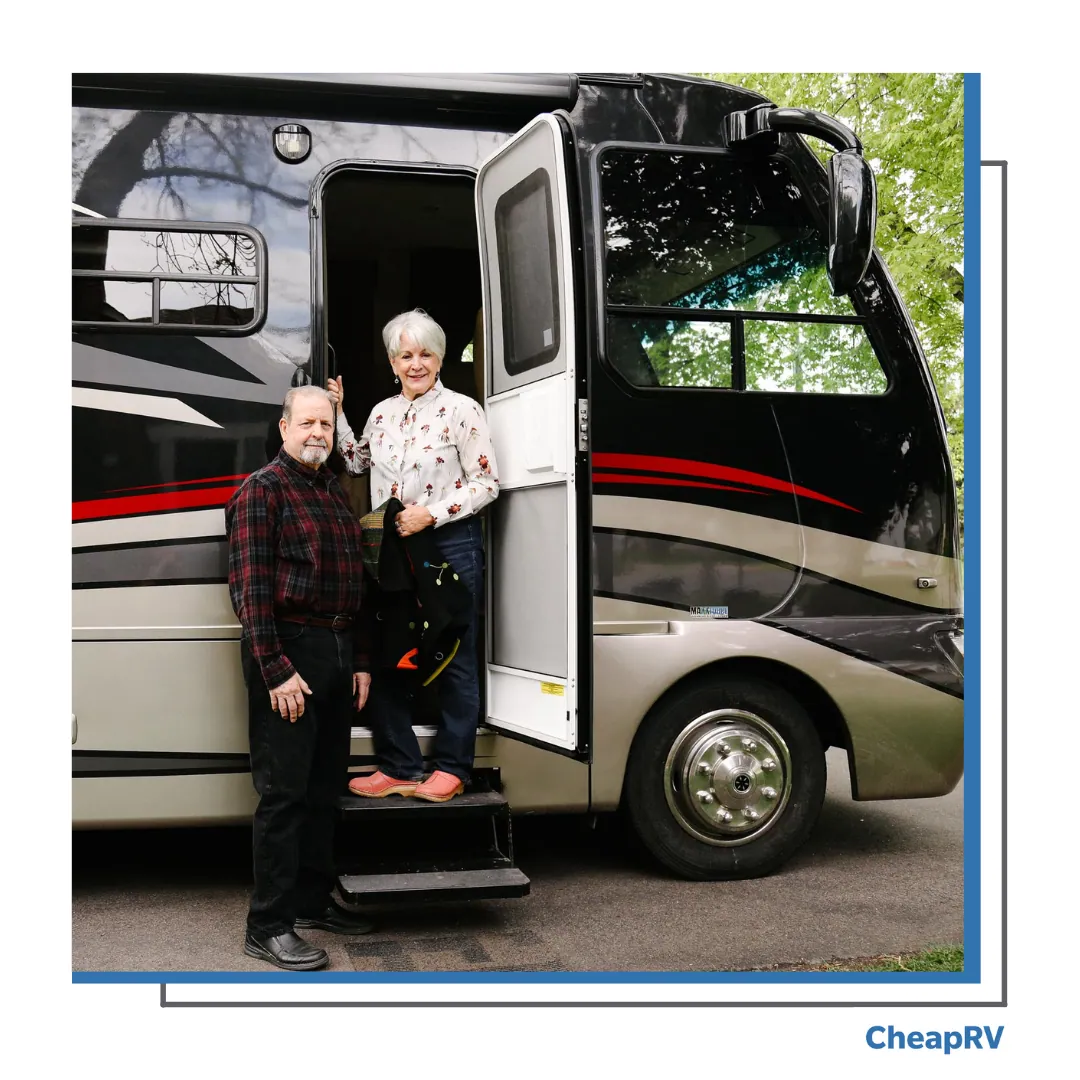 Popular Destinations for RV Rentals, Minnesota
Lake Pepin Scenic Byway
This byway follows along the Mississippi River into Lake Pepin, where the Minnesota and Mississippi Rivers meet. You will find several beautiful waterfalls along this route, picnic areas, and hiking trails.
The Field Museum
The Field Museum houses an incredible collection of artifacts from around the world that would take months, if not years, to see everything inside its walls! There are also special exhibits held throughout the year where you can learn about different cultures and traditions from around the globe.
Lake Elmo Park Reserve
This park features 11 miles of trails for hiking or cross-country skiing through woods and prairies. There are also several picnic areas that overlook Lake Elmo, so you can stop for lunch when you are ready to relax!
Top Attractions and Activities for RV Rental, Minnesota
Minneapolis Sculpture Garden
The Minneapolis Sculpture Garden is one of the largest outdoor sculpture parks in the United States. The grounds feature more than 100 sculptures from local artists as well as some international artists. This garden is a wonderful place to explore with your family or friends on your next vacation.
Minnesota Children's Museum
With over 100 hands-on exhibits, this museum will keep your kids entertained. There's even an indoor ball pit! And if you're traveling with older kids or teens, they'll enjoy the interactive exhibits too.
Minnesota Twins
If baseball is your thing, don't miss out on watching your favorite team play while visiting Minnesota. Instead, catch a game at Target Field or watch them practice ahead to get a more intimate feel instead.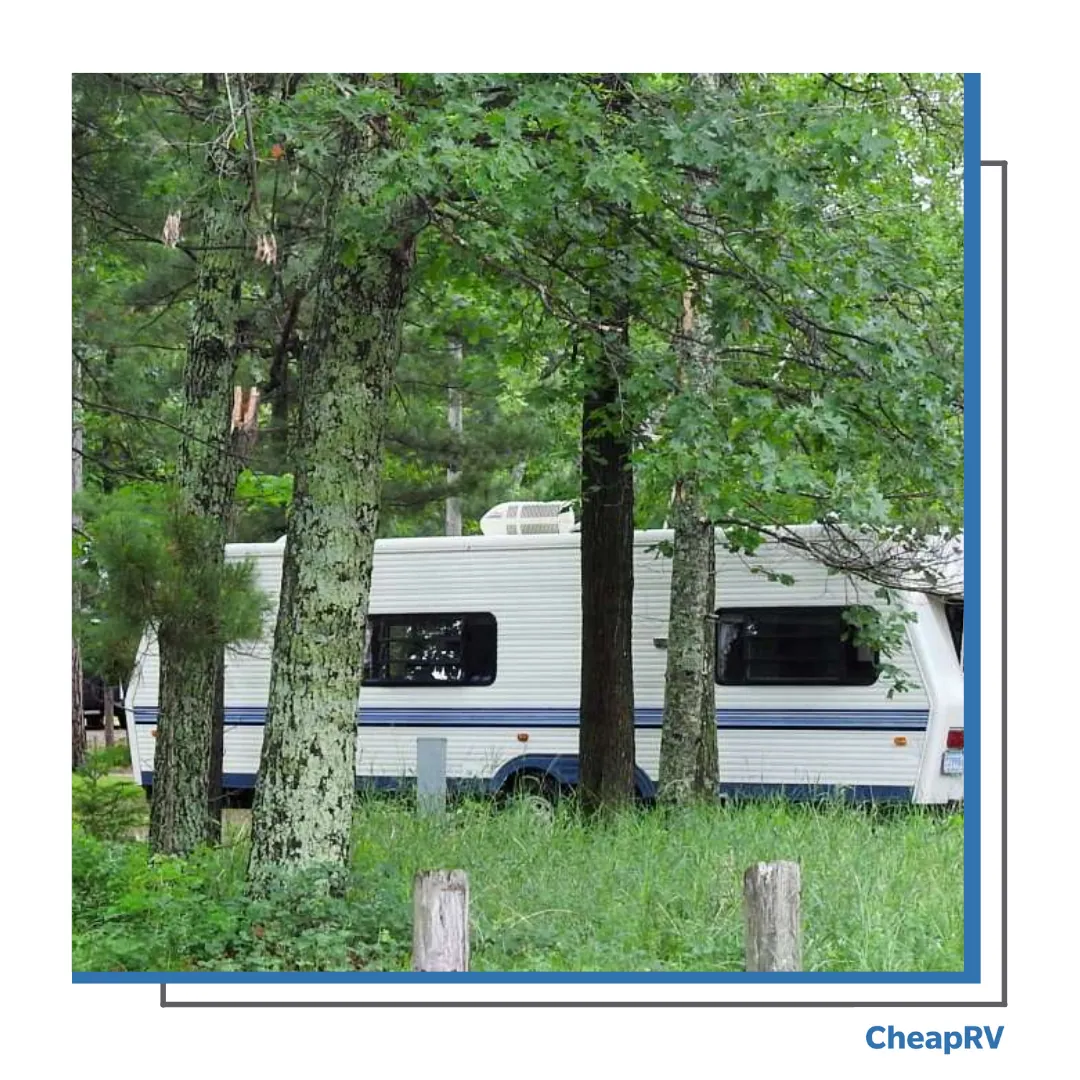 Dump Stations for Minnesota RV Rentals
If you are RVing in Minnesota, you will need to know where to find dump stations. Here are some of the best dump stations and where to find them:
Brambillas RV, Shakopee
The Brambillas RV dump station is located at 7300 East Highway 12 in Shakopee, Minnesota. They have excellent customer service, making it easy to get your vehicle serviced here.
Mike's LP Gas & RV Service, Maplewood
Mike's LP Gas & RV Service has served the Twin Cities area for over 30 years. They offer a site dump station so you can keep your RV maintained adequately while traveling through Minnesota!
Holiday Station RV Dump Station, Mounds View
The Holiday Station RV Dump Station is located just south of the Twin Cities metro area in Mounds View, Minnesota. This privately owned campground provides easy access to all amenities needed, including full hookups with electricity.
RV Storage Options for RV Rentals, Minnesota
Coon Rapids Storage, Northwest Minneapolis
Coon Rapids Storage is located on the city's west side, near the Northwest Angle neighborhood. The facility offers RV and boat storage options in various sizes, including 5×10 spaces and 10×30 spaces.
Lake Region Storage, Saint Paul
Lake Region Storage is located in downtown Saint Paul and offers RV storage, boat storage, and vehicle storage options for customers from all over the Twin Cities area.
Metro Self Storage, Old Shakopee Road
Metro Self Storage is located off Highway 169 in Bloomington on Old Shakopee Road. The facility offers RV storage options and boat and vehicle storage options for all types of vehicles, including cars, trucks, boats, and RVs, as well as motorcycles!