Discover Montana
Great Outdoor RV Activities in Montana
Amidst the sparse population and the vast area of Montana lies magnificent landscapes suitable for vacations in the state. No wonder RV campers usually choose this as a camping destination. It is typically mountainous, and that's why it got the name Montana which means mountainous land in French.
Beautiful prairies on the larger part of Montana characterize Great Plains. Other notable formations are rivers, lakes, and valleys. Montana is also an excellent Big Sky State.
Despite the many tourist attractions, it may be hard to explore all of them.
The article helps you plan better by narrowing down the choices. It has popular RV destinations in Montana, RV parks, and their respective outdoor activities. So, without much ado, let's look at them.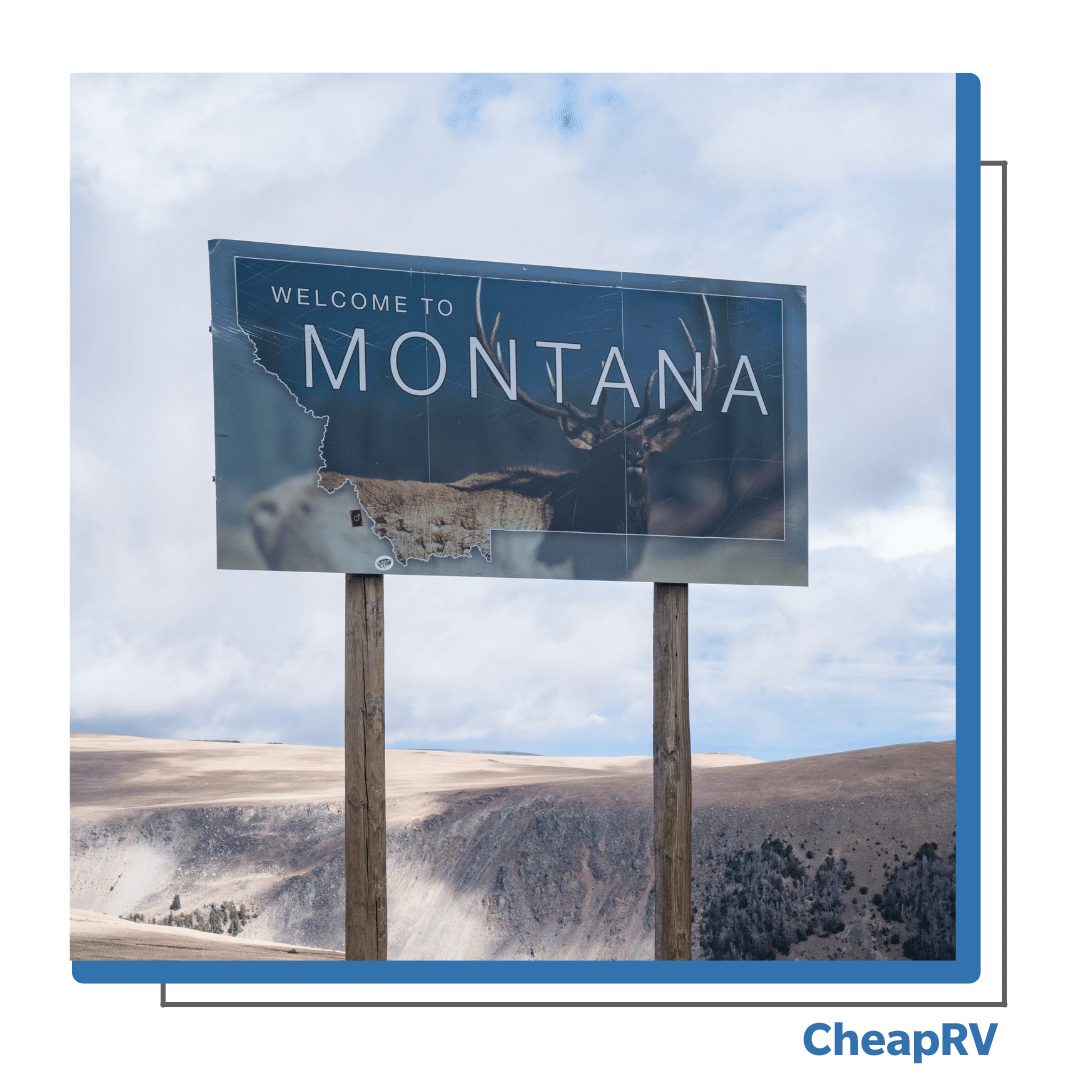 Popular RV Destinations in Montana
There are popular RV destinations in Montana, including the following;
Glacier National Park
This national park is situated at the border of Canada and the United States of America. Its extensive area makes it a great tourist attraction. Can you imagine how much exploration you can do within an area of more than 1 acre?
Visitors enjoy the various animal and plant species. The national park also has more than 130 lakes and a pair of mountain ranges. No wonder people also refer to it as the Crown of the Continent Ecosystem.
Besides wildlife viewing, you can also do other outdoor activities such as mountain climbing, hiking, and biking. Don't forget the Going-to-the-Sun Road stretching up to 50 miles along great views one can enjoy.
The area has various campsites, including those that accommodate RVs. Their amenities include dump stations, drinking water, flushing toilets, hot showers, and bathhouses. Some have full hookups, others don't, but the basic requirements are always there. You can visit the place any day.
Willow Creek Reservoir
If you want the best trout fishing experience, feel free to visit the Willow Creek Reservoir. Visitors engage in water activities such as swimming, boating, and fishing. You can try out wildlife viewing, mountain biking, and hiking if you want dry camping. There is mooring, boat slips with docks, and boat ramps.
You can access this beauty from the various campsites that accommodate RVs, trailers, vans, and tents. Their amenities include toilets, showers, restrooms, fire rings, picnic tables, and electric hookups.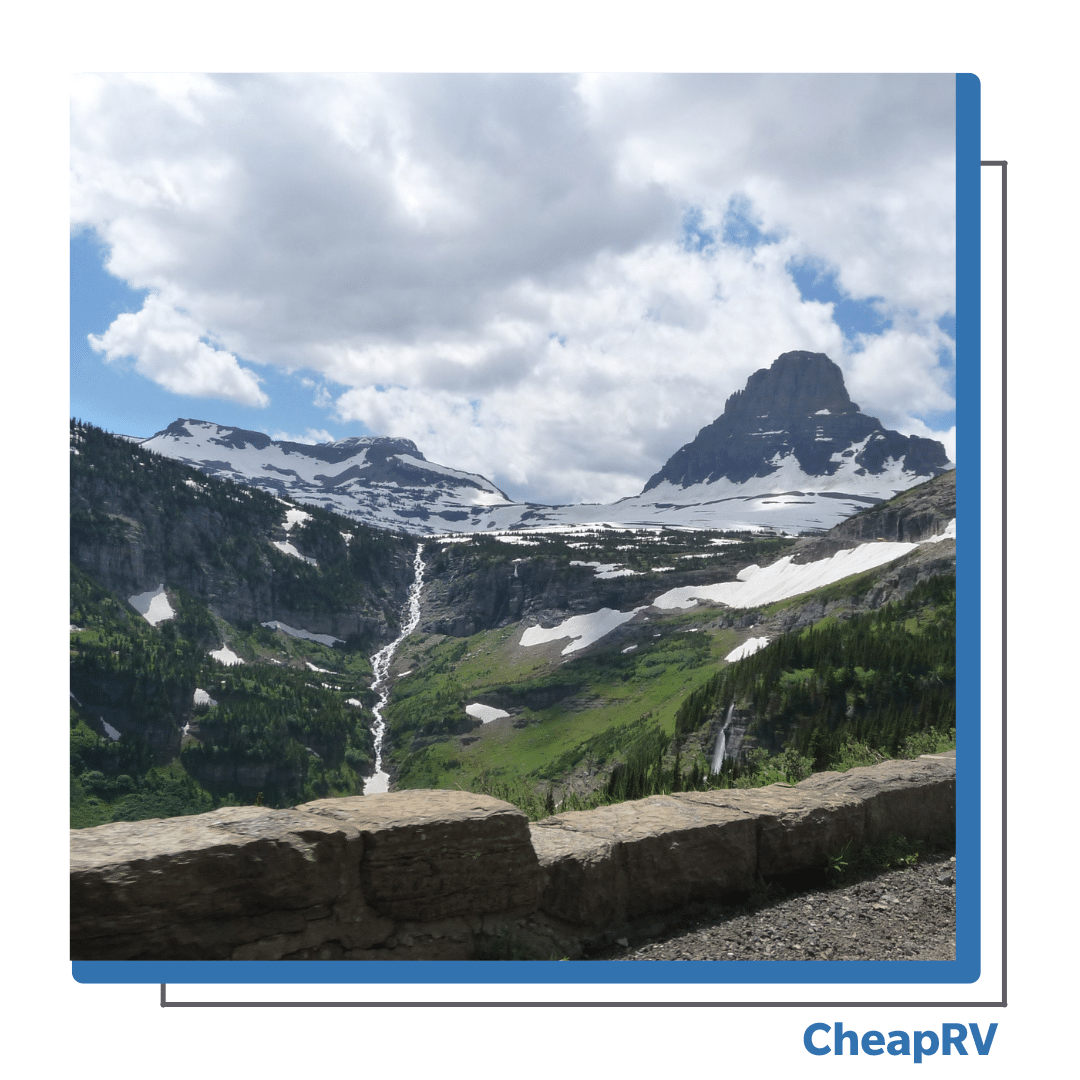 Lake Koocanusa
If water sports are your best outdoor RV activities, Montana will be enjoyable, especially if you visit this destination. It is strategically located within the Kootenai National Forest, thus suitable for nature lovers. They can enjoy its grassy islands and beautiful forests conveniently.
Outdoor activities include boating thanks to the boat launch and dock available. Others include fishing, swimming, paddle boarding, canoeing, and kayaking. If water isn't your thing, think about mountain biking and hiking.
Various campsites make RV camping easy and fun. Their amenities include a vault toilet, potable water, fire rings, and picnic tables.
Glacier Campground
Its strategic location makes it suitable for RV camping. On one side, there is the Flathead National Forest and Glacier National Park on the other one. Its wooded sites are beautiful, with a high level of privacy. 
There are various options for outdoor RV activities due to the nearby features. They include wildlife watching, mountain climbing, biking, and hiking. Besides RVs, the camping ground also accommodates trailers, vans, and tents.
It has a recreation room, playground, laundry facilities, a general store, a restaurant, and a dump station. Other services include hot showers, restrooms, toilets, fire rings, picnic tables, and portable water.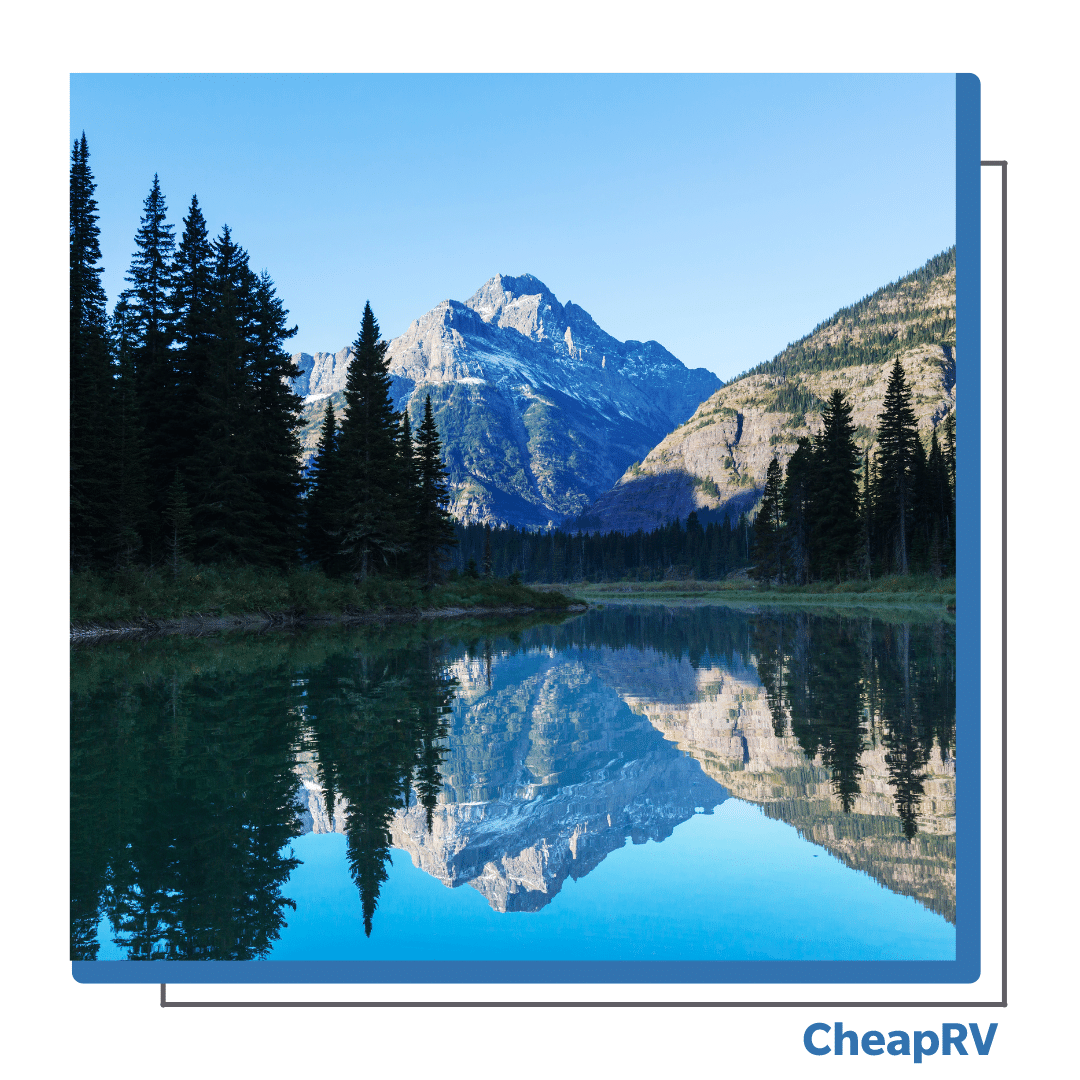 RV Parks in Montana
Some of the best RV parks in Montana include the following;
Big Arm/Flathead Lake State Park
It helps visitors enjoy fantastic views of the lakes and mountain. Therefore, it can favor anyone regardless of whether they love water sports. The various campsites and amenities add to the fun due to convenience.
Visitors can relax on the beach or do various water sports such as water skiing, swimming, kayaking, fishing, canoeing, and boating. Other outdoor activities not related to water include stargazing, visiting historical sites, bird watching, and backpacking.
Expect several amenities, including flush toilets, water, and showers. Although not available on all sites, some visitors will enjoy electricity hookups. If you have a pet, don't leave it behind because the sites allow them.
Beavertail Hill State Park
This place is where visitors experience the hiking of a lifetime. Besides being accessible, the trails are also beautiful and thus captivating. As you walk along these trails, you will enjoy the magnificent nature.
If you don't appreciate guided tours, that's okay because RV Park doesn't offer them. You can visit it with your partner, family, or friends and have great fun. There are no crowds hence ideal for relaxation.
Once you arrive at the state park, there are various outdoor RV activities. They include bird watching, swimming, boating, and hiking.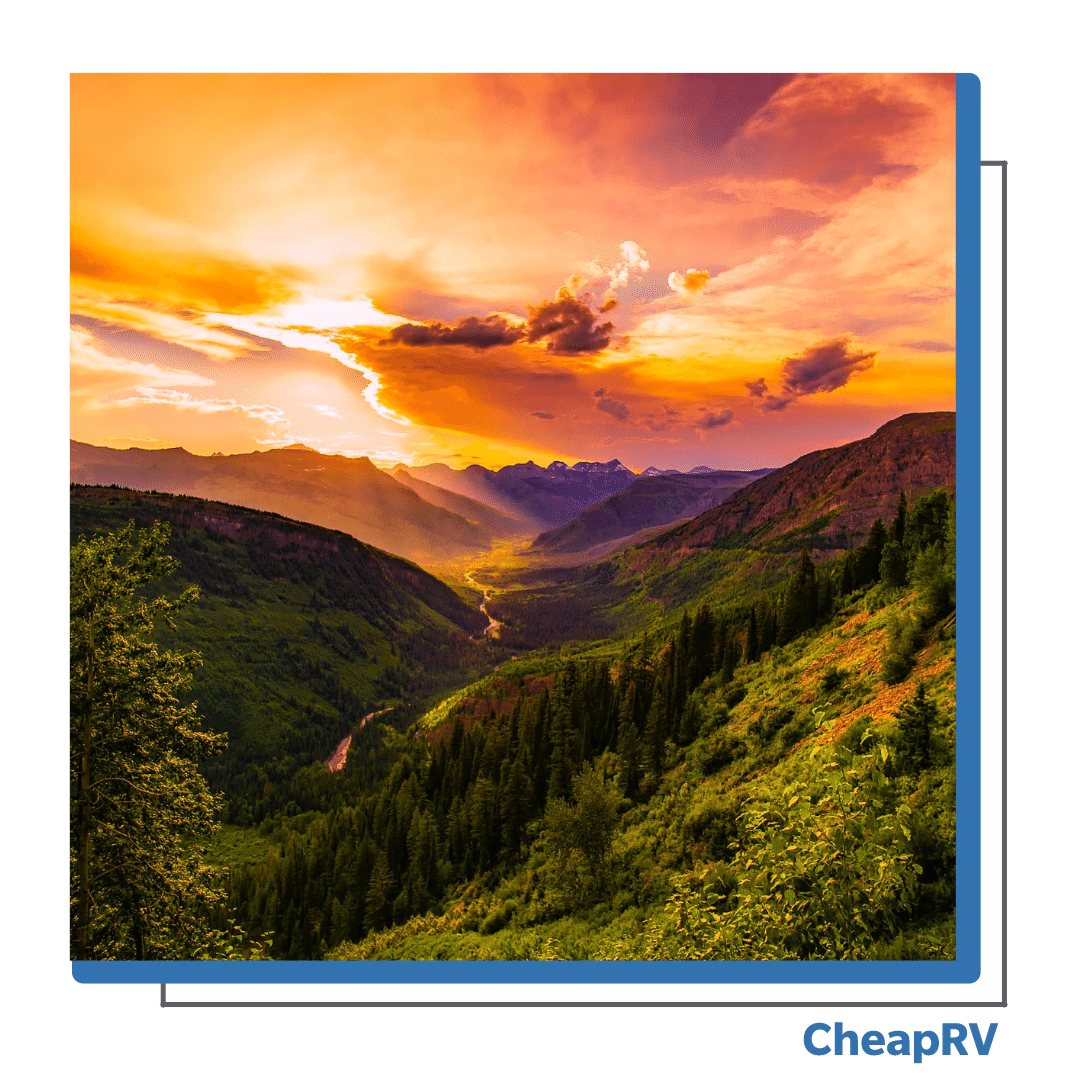 Salmon Lake State Park
It is around Salmon Lake, covers 42 acres, and has many water activities due to the Clearwater River. One can also do more thanks to the Mission and Swan ranges can visit with your loved ones because it is family-friendly.
Most outdoor activities revolve around water, including skiing, kayaking, boating, canoeing, swimming, and fishing. Besides these water activities, you can opt for picnicking and bird watching.
Logan State Park
The RV Park isn't far from the Middle Thompson Lake between Kalispell and Libby and has an area of 17 acres. Thanks to the lake, one can enjoy various outdoor activities, including skiing, swimming, fishing, and boating. It accommodates RVs, trailers, vans, and tents.
Amenities in the area include potable water, vault toilets, hot showers, restrooms, fire rings, and picnic tables. The area also has an information station and a dump station.
Unique Things to Do In Montana
One unique experience in Montana is visiting Garnet. The ghost town came up after the Gold Rush since its residents were hurrying to settle down. It no longer has many people since the mines are spent. Visit the area to see the buildings left behind as its residents leave for greener pastures. You can also hike since it has several trails.
Butte is also a great town to visit, but its experience is slightly different. For instance, it was highly populated with tens of thousands of residents. However, its fate wasn't different following the mining. It was worse since it left behind the Berkeley Pitt full of toxic waste and bacteria.