Visit Nevada
Great Outdoor RV Activities in Nevada
It would be vacation sabotage to neglect Nevada as a suitable destination. It offers more than rocks and a desert, so you must visit the area and enjoy the various surprises and hidden gems.
It has many ghost towns you need to visit for an intriguing experience. Additionally, Las Vegas is in Nevada, and being the world's casino capital has made it quite famous. From luxury resorts to themed hotels, entertainment and fun never end in this place.
That's not all thanks to other features such as The Valley of Fire,  Lake Tahoe, and Hoover Dam, to mention a few. Should you visit all these places, and which ones should you give priority? Read on to find out the popular RV destinations in Nevada.
You will also find RV parks to explore and stay in during the vacation. Lastly, you will learn the unique things you can do here. Check them out!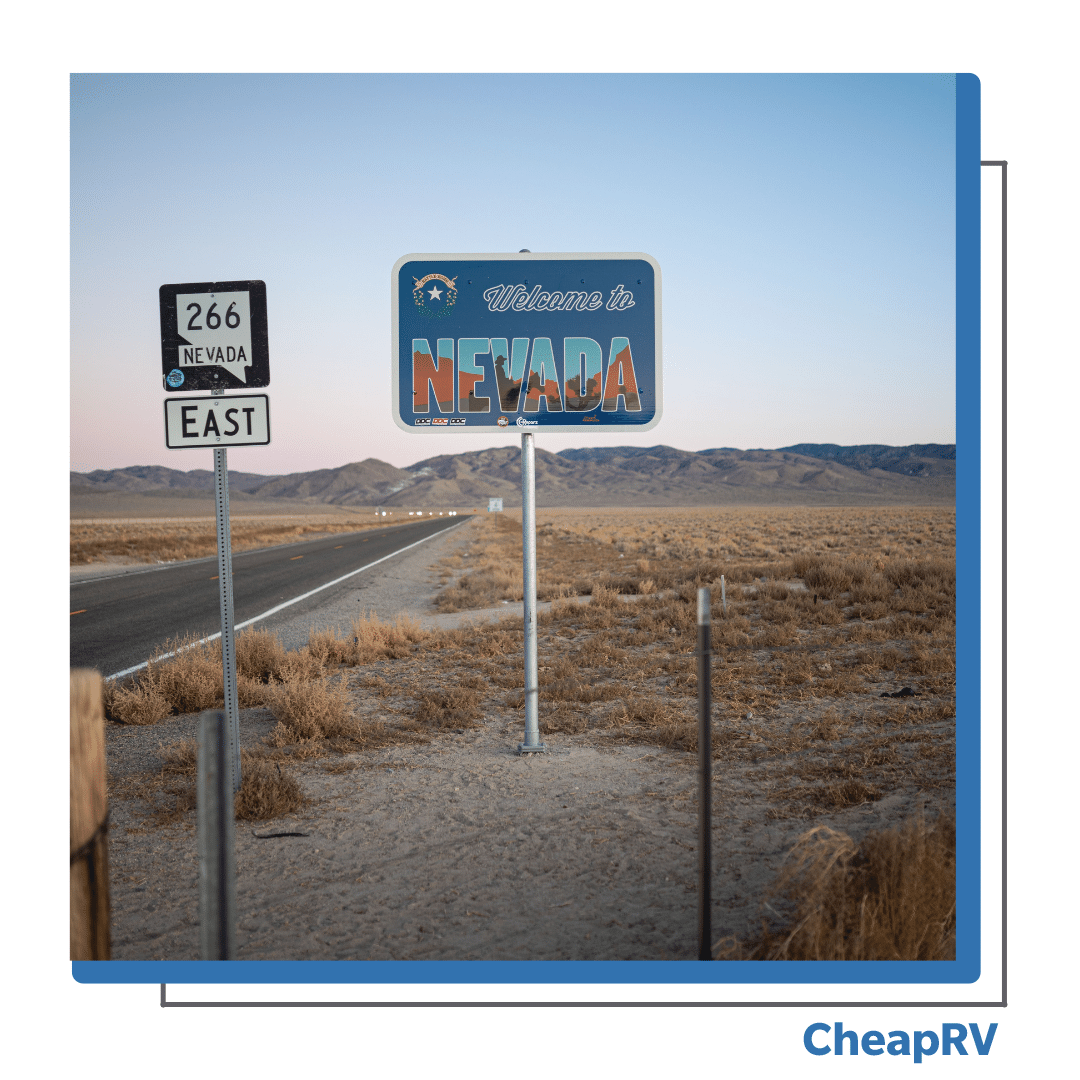 Popular RV Destinations in Nevada
Here's a discussion of the popular RV destinations in Nevada
Great Basin National Park
This RV destination is famous for its terrain and wildlife. It has stunning skies, caves, and groves that are magnificent. It is also near various camping areas, including Wheeler Park, Grey Cliffs, Baker Creek, Upper Lehman Creek, and Lower Lehman Creek.
Visitors enjoy many amenities, including trash receptacles, potable water, a dump station, and a fully equipped sanitary station. Others include campfire grills, picnic tables, and vault toilets, to mention a few.
Angel Lake
It is an ideal place for fun fishing, a great outdoor activity you should consider. You can enjoy this experience from the comfort of the Mountain Shadows RV Park. Besides the lake, it also has stunning alpine forests.
It is close from the Humboldt and Ruby Mountain ranges. Expect numerous trails, too, thus suitable for hiking and biking. Don't forget to try ATV exploration because it is also fun.
The park has excellent amenities ideal for RV camping. They include WI-FI, laundry services, a shower, a bathroom, and full utility hookups, and you can do grocery shopping around the park too.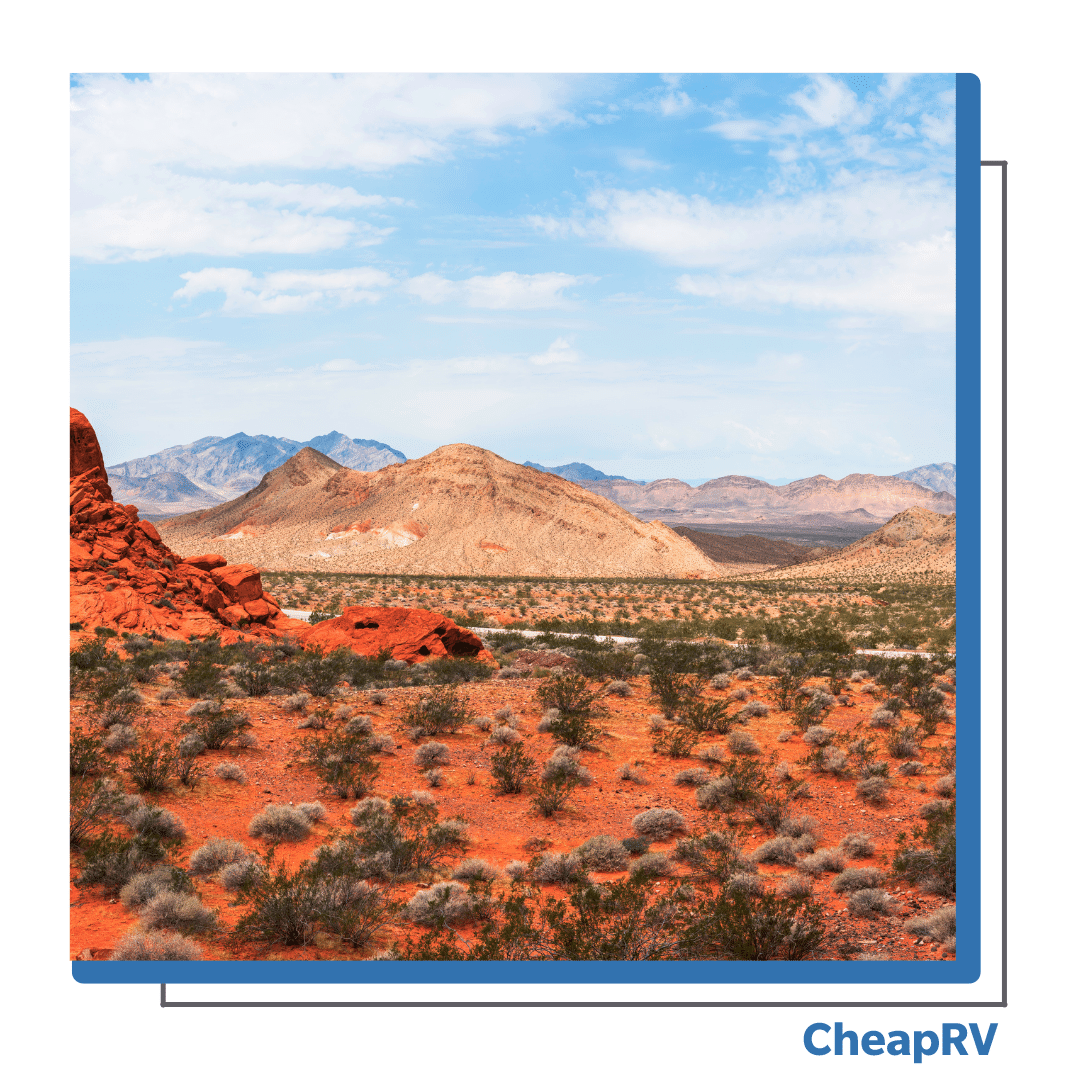 Red Rock Canyon
Red Rock Canyon is an incredible scenery and, above all, an oasis in Nevada. Its desert nature makes water rare, but the canyon has them sorted. It has up to 54 sources that have water throughout the year.
Generally, the area has gray limestone, but there lie red sandstones. Such a rare combination makes the place a stunning camping backdrop. There is also hiking and rock climbing, thanks to the many great trails and routes.
Amenities in the nearby camping grounds include trash cans, grills, campfire circles, picnic tables, and vault toilets. 
Lake Tahoe
If you love water activities, this is a great desert vacation. The fact that Nevada is a desert makes it a unique and fun camping ground. Its breathtaking beach will give you a fantastic time just viewing and walking along it. It also promotes sand castle completion and water games to ensure you love the vacation.
Its amenities include BBQ stations, picnic tables, a pavilion, drinking water, and flush toilets. Other services in each campsite include grills and fire rings.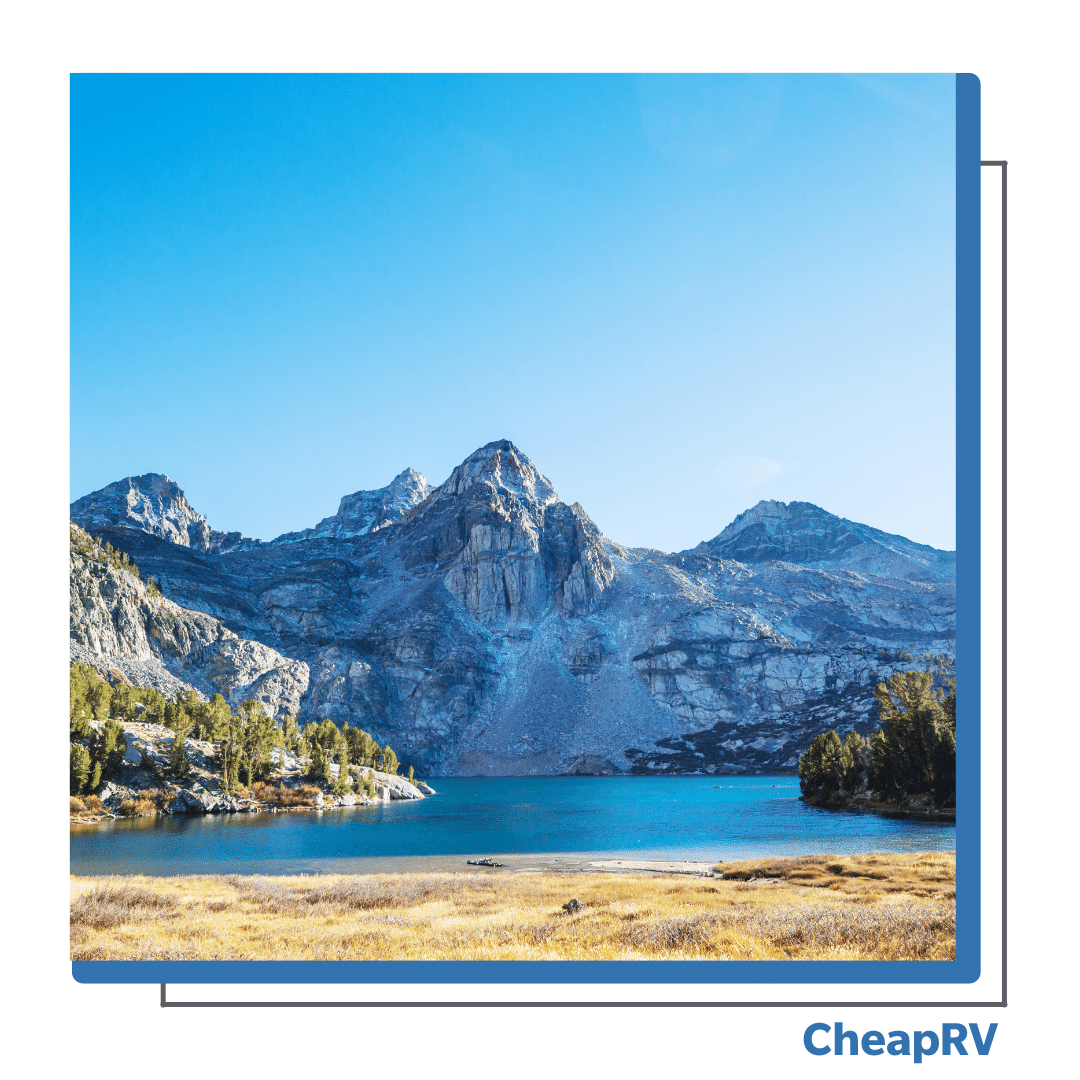 RV Parks in Nevada
Some notable RV parks in Nevada include the following;
Valley of Fire State Park
It is the largest and oldest state park in Nevada hence a great hub of history. It is also ideal for a modern experience since it has evolved. Its beauty has won the hearts of many visitors to the extent that they keep returning.
It has unique animal and plant species you should enjoy. Other features are petroglyphs that have existed for over 30 centuries. Remember to consider the caves and petrified trees unique and worth seeing. Some people lived here many years ago, and you can explore their history and remnants.
The campsites have full water and electric hookups. Other amenities include bathrooms, dump stations, grills, and picnic tables.
Cathedral George State Park
Change is inevitable, and this RV Park is proof of that since the boring landscape is long gone. Over the years, the place is now full of caves and spirals. They will leave your eyes craving for more and have a high chance of returning again and again.
The change has occulted due to wind and water erosion that has shaped the landscape for the better. Numerous hiking trails make its exploration easy and fun. Along the way, you will notice unique features such as caverns, buttes, and spires.
Take a trip to Miller Point for a perfect view of the whole place. Take advantage of the shy roadrunner that's not easy to come around. Birds to watch include kestrels, hummingbirds, and birds of prey, to mention a few.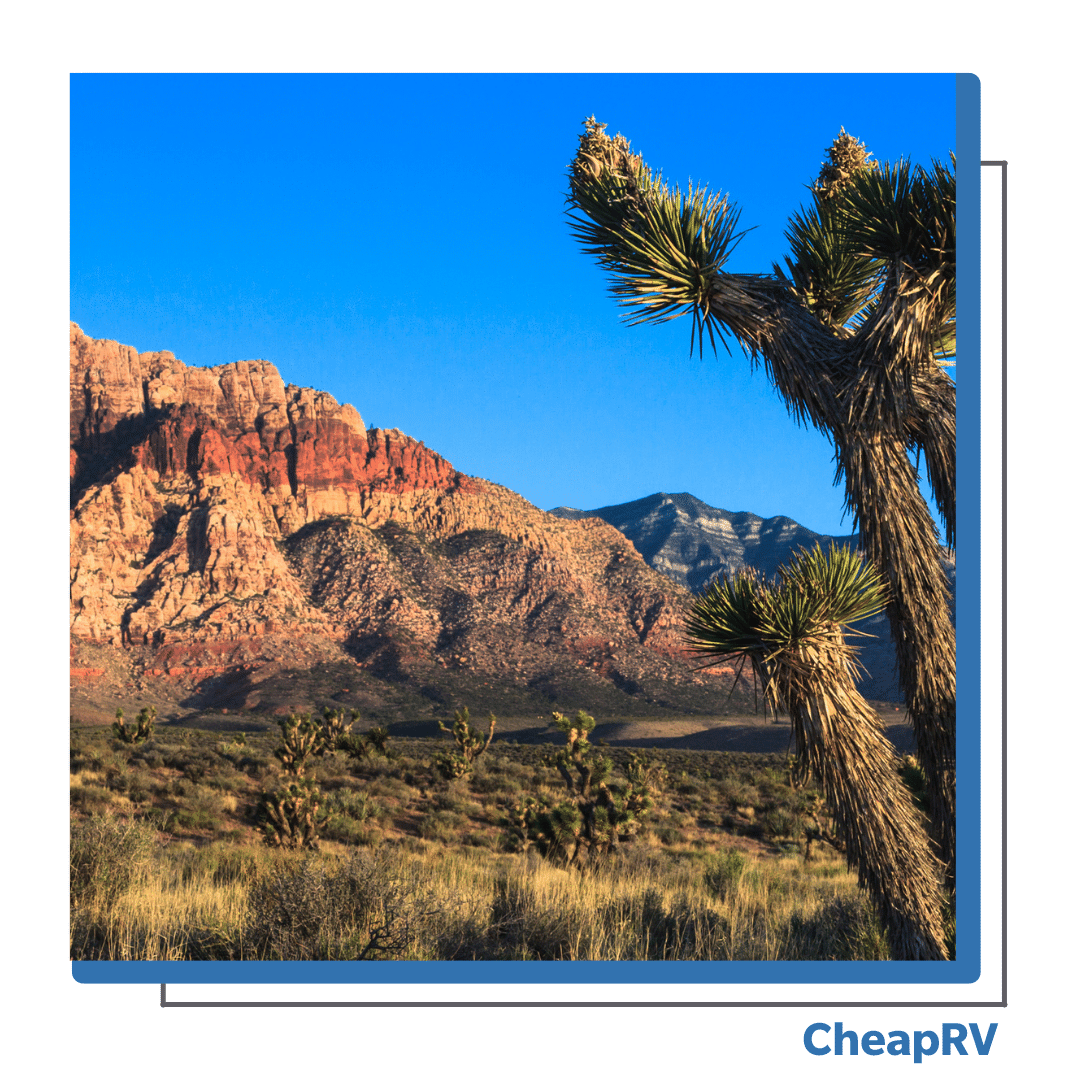 New Frontier RV Park
It is an ideal location for many outdoor RV activities. Some of your options are mountain biking, bird watching, and hiking. You can also take advantage of the nearby town for exciting activities. There are various ghost towns to experience, cultural events, and casinos for entertainment.
It has various amenities, including laundry facilities, clean showers, free cable, WiFi, and Dog Park. You can rest assured of a luxurious vacation upon camping at the park.
Unique Things to Do In Nevada
When one thinks of a unique experience in Nevada, Las Vegas will often cross the mind. Why not when it is globally acknowledged as an epicenter of entertainment? Make sure you don't leave Nevada before visiting it, from casinos to hotels to cuisine.
Go for the Red Rock campground if your budget can't allow you to try out the Las Vegas experience. It is in Clark County around the Moenkopi Loop. It gives you a similar experience to Vegas's, and you won't have to pay much to experience it.
It is also close to areas ideal for biking, climbing, camping, hiking, horseback riding, hunting, and wildlife viewing. Try out its historical & cultural site, visitor center, and interpretive programs.