Visit New York
The Great Outdoors In New York
New York is a state that truly has it all. From the iconic skyscrapers of New York City to the natural beauty of the Adirondack Mountains, the state offers a wealth of experiences that are sure to delight and inspire you. Whether you're interested in history, culture, nature, or nightlife, there's something for everyone in the Empire States.
The weather in New York State can vary greatly depending on the region and the season. Generally speaking, the state experiences all four seasons, with warm summers and cold winters.
The fall season in New York State is particularly beautiful, with vibrant foliage colors that attract visitors from around the world. Spring can also be a lovely time to visit, with milder temperatures and blooming flowers.
There are also plenty of parks in the state of New York where you can get out and explore nature on foot or by bike. These include Letchworth State Park, Harriman State Park, Saratoga Spa State Park, Watkins Glen State Park, Niagara Falls State Park, and many more.
The New York State National Parks
If you plan to visit 22 national parks in New York State, 10 of them are in New York City. Every year 12 million people visit these parks, monuments, and historic sites, with more than 27,000 acres of protected land and preserved past. They are a perfect place to spend your RV vacation while in New York State. 
The Appalachian National Scenic trail is 90 miles long and it travels through New York State. It offers fantastic natural spots with views that will take your breath away.
Fire Island National Seashore is located in Southeastern New York and is open all year long, but the best time to visit is spring through fall. It offers a lot of opportunities for hiking, camping, swimming, and exploring.
Saratoga National Historical Park is located in Eastern New York. The park is open all year long and it offers a lot of opportunities for hiking, scenic driving tours and if you're into history, re-living the battle of Saratoga.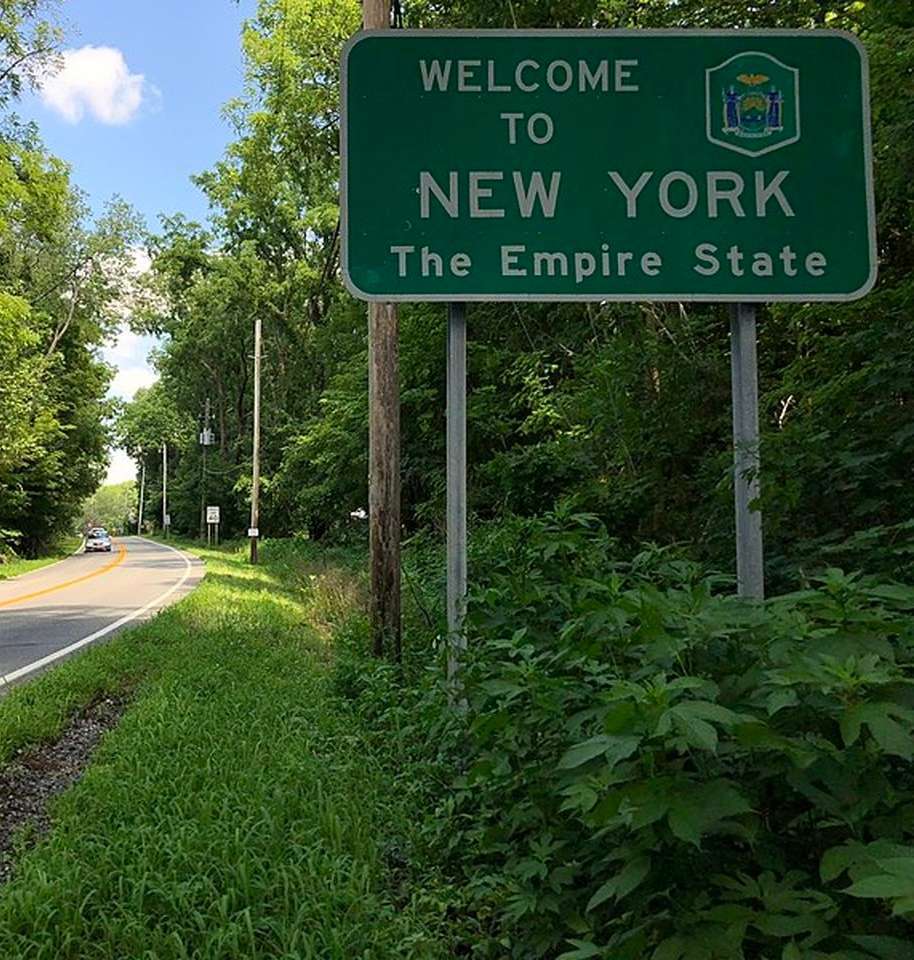 New York State Parks
New York State offers over 180 beautiful parks, including Niagara Falls State Park, with one of the most famous waterfalls in the world. Over 3000 tons of water flow over Niagara Falls every second.
The state park is free to enter and besides the main attraction, there is a 400-acre state park, the oldest state park in USA. 
Watkins Glen State Park is located in the Finger Lakes region and it offers 19 magical waterfalls, lakes and breathtaking views. One of the best natural attractions in the USA, these mystical waterfalls are a great spot for kids also, because the walking trails are otherworldly beautiful and easy to walk. 
Called the "Grand Canyon of the East" because of its beauty, the Letchworth State Park offers amazing hiking trails, cliff views and waterfalls. Located near the Finger Lakes, the park is a great spot for hikers, with over 66 miles of hiking trails. You can even organize your special events there, surrounded by breathtaking beauty.
Second-largest park in the state, Harriman State Park is an ideal vacation for those who love water activities. It offers 31 different lakes and reservoirs, perfect for camping or just spotting wildlife.
New York State Campgrounds
New York State is home to a diverse range of campgrounds, from remote wilderness locations to family-friendly campgrounds with plenty of amenities.
Located in the Finger Lakes region, Watkins Glen State Park Campground is known for its proximity to beautiful gorges and waterfalls. The campground offers 305 sites, including tent and RV sites, cabins, and cottages. Visitors can explore the park's hiking trails, swim in the pool, or enjoy fishing and boating on Seneca Lake.
In the Adirondack Mountains, Lake George Islands Campground offers a unique camping experience on a group of islands in Lake George. The campground offers 387 campsites, accessible only by boat, including tent and RV sites, cabins and cottages. Visitors can enjoy swimming, fishing and boating on the lake, as well as hiking the nearby trails.
Allegany State Park, located in western New York, offers over 12,000 acres of natural beauty. The campground offers over 400 sites, including tent and RV sites, cabins and cottages. Visitors can explore the park's hiking trails, swim in the beach or enjoy fishing and boating on the lake. The park also offers guided tours and programs for visitors.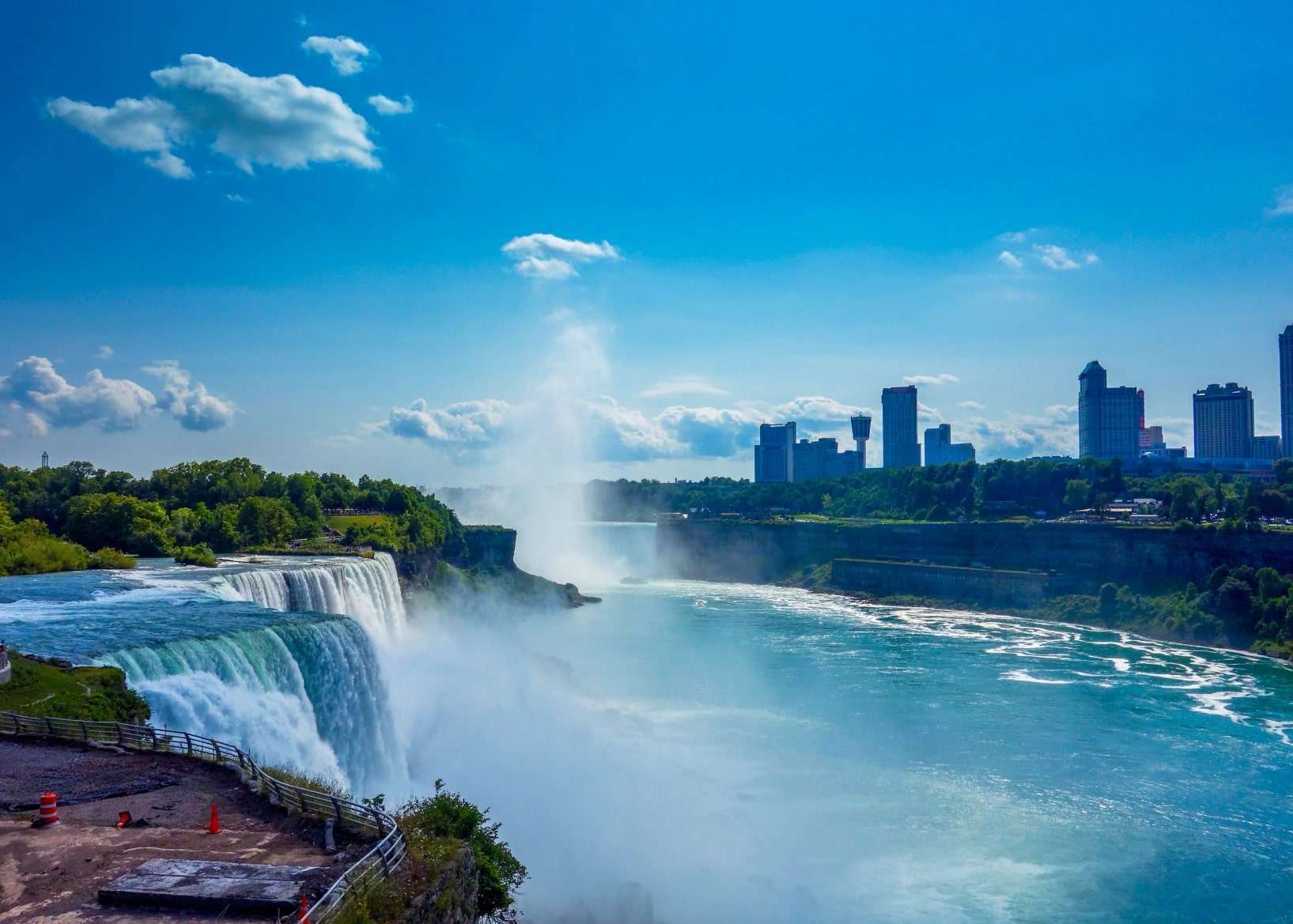 Things to do while you're in your RV Rental in New York State
New York State is full of so many beautiful places and attractions. If you're looking for an RV vacation that is both exciting and relaxing, New York State will fulfill all your needs.
Popular Destinations in New York State
There are so many diverse and unique destinations all around New York State. One of the most popular ones is:
New York City: the city that never sleeps is the most popular destination for tourists worldwide. It offers iconic landmarks like the Statue of Liberty, the Empire State Building, Central Park, Broadway, Times Square, and the Metropolitan Museum of Art.
The Finger Lakes: This region is famous for its scenic lakes, vineyards, and wineries. Visitors can take a wine tour, go boating or explore the charming small towns.
Hudson Valley: This region offers historic sites, scenic drives, and outdoor activities like hiking, kayaking, and fishing.
Top Attractions and Activities in New York State
New York State is home to the most famous attractions in the world. 
Statue of Liberty: located on Liberty Island in New York Harbor, the Statue of Liberty is an iconic 305 feet tall masterpiece. Gifted from the people of France in 1876, it represents American independence, freedom, and democracy. Every year millions of tourists visit this unique monument and Ellis Island via a ferry operated by the National Park Service.
Central Park: home to a wide range of fountains, pathways gardens, and the zoo, Central Park is a green oasis in the middle of Manhattan. It maybe appears small, but visitors could spend days and still not see everything Central Park has to offer.
The most prominent attractions in the Park are Bethesda Terrace, the Mall, the Shakespeare Garden, Central Park Zoo, Carousel, and many more.
Lake Placid: Lake Placid has been the host of the Winter Olympics two times (1932, 1980). Located in beautiful nature, with lakes and hills all around you, you can spend days just relaxing by the water or enjoying water sports. The main attraction is the smaller Mirror Lake, a place where you'll get the most amazing scenes and vistas.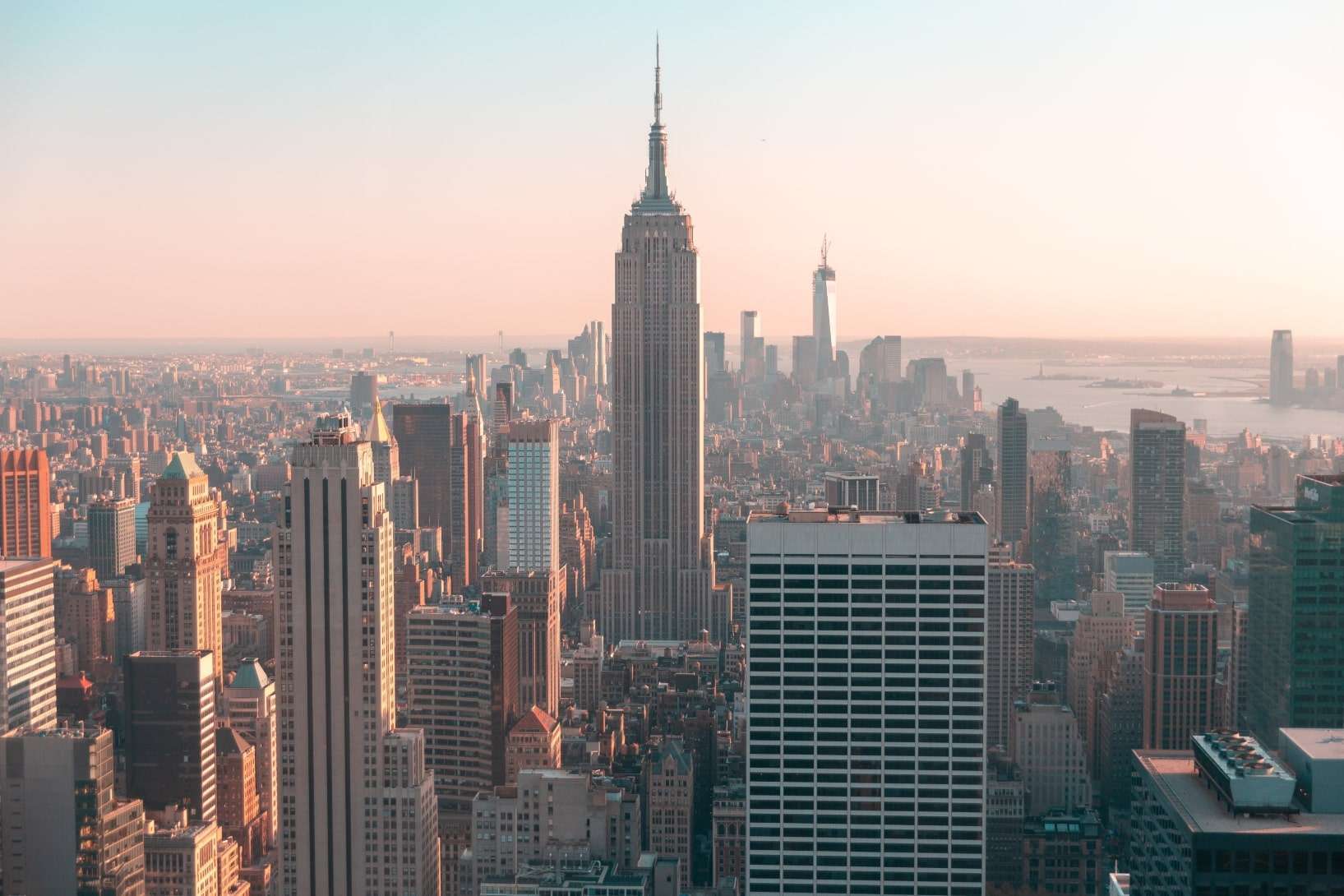 RV Dump Stations in New York State
Waste disposal is always a drag, but it needs to be done regularly so you can enjoy your trip to the state of New York. Most of these locations are open 24/7 and you can also find free non-potable water at these locations.
Those locations include Allaire State Park, Turkey Swamp Park, Voorhees State Park, Swartswood State Park, Columbia Valley Campground, Panther Lake Camping Resort, and many more.
Storage RV Rentals in New York State
Safeguard Self Storage: Safeguard Self Storage has a great RV storage location in Queens. It's close to three interstates as well as Belmont Park and Grand Central Parkway. 
We should mention it's an indoor RV storage with covered parking for all types of vehicles. However, vehicles taller than 6.5 feet can't fit in the garage. Security is provided via digital video recording and computer-controlled access.
Extra Space Storage: Extra Space Storage is a self-storage facility that offers outdoor RV storage options. They have several locations throughout New York State, including New York City, Buffalo, and Syracuse. Their facilities feature electronic gate access, video surveillance, and on-site management for added security.
StorQuest Self Storage: In near proximity to Long Beach and all it has to offer, StorQuest Self Storage offers a safe, covered RV storage with a 24-hour surveillance security system. Aside from Long Beach, it lies in the near proximity of Lido Beach and Nickerson Beach, which is especially great in the summer.
Conclusion
New York State is a diverse and exciting destination that offers something for everyone. From the bright lights of New York City to the natural beauty of the Adirondacks and Finger Lakes, there are countless attractions and activities to explore. The state's rich history and culture, along with its world-class cuisine and arts scene, make it a must-visit destination for travelers from all over the world.