Visit Oklahoma
Also known as the Sooner State, Oklahoma is a state full of natural beauty, rich history, and culture, as well as delicious cuisine. 
Oklahoma has a rich and complex history, and Native American tribes were the first inhabitants of the area. In 1907, Oklahoma became the 46th state in the United States.
The weather in Oklahoma is unpredictable and varied. The state has a humid subtropical climate in the east and a semi-arid climate in the west. Summers are typically hot and humid, with temperatures often reaching the mid-90s Fahrenheit (mid-30s Celsius). Winters can be cold and dry, with occasional snow and ice storms.
Renting an RV in Oklahoma can be a great way to explore 33 state parks in Oklahoma or visit its most popular destinations, such as Tulsa, Oklahoma City, or the famous Route 66.
Oklahoma National Parks
Oklahoma is known for its beautiful mountains, parks, lakes, and cultural and historical sites. 
Fort Smith National Historic Site: This national historic site was established in 1817 to maintain peace between the Cherokee and Osage tribes. It was abandoned for more than 200 years. You can walk around the grounds and visit the federal courthouse, commissary building, and officer's gardens. Around Fort Smith, there are some amazing bird species scattered among the trails.
Santa Fe National Historic Trail: Between 1821 and 1880, Santa Fe National Historic Trail served as a highway that connected Missouri with Santa Fe. It stretches 900 miles and passes through five states. One major branch of the trail runs through Oklahoma, called the Cimarron Route. The route offers a lot of great picnic areas off the road, with fantastic views. 
Trail Of Tears National Historic Trail: Trail of Tears Trail represents the oppression of Native Americans by the U.S. government. When they were kicked from their homes, Native Americans had to walk more than 5000 miles, passing through nine states. Nowadays you can follow in their footsteps and visit those sacred sites that represent the hardships of the Cherokee people.
Deep Forest National Wildlife Refuge: Although it's not technically a national park, Deep Forest National Wildlife Refuge is a spectacular outdoor area in east central Oklahoma that offers breathtaking landscapes. It spreads across 10 000 acres and it features a lot of different types of trees as well as other fauna. Also, in the refuge, you'll find 254 different bird species.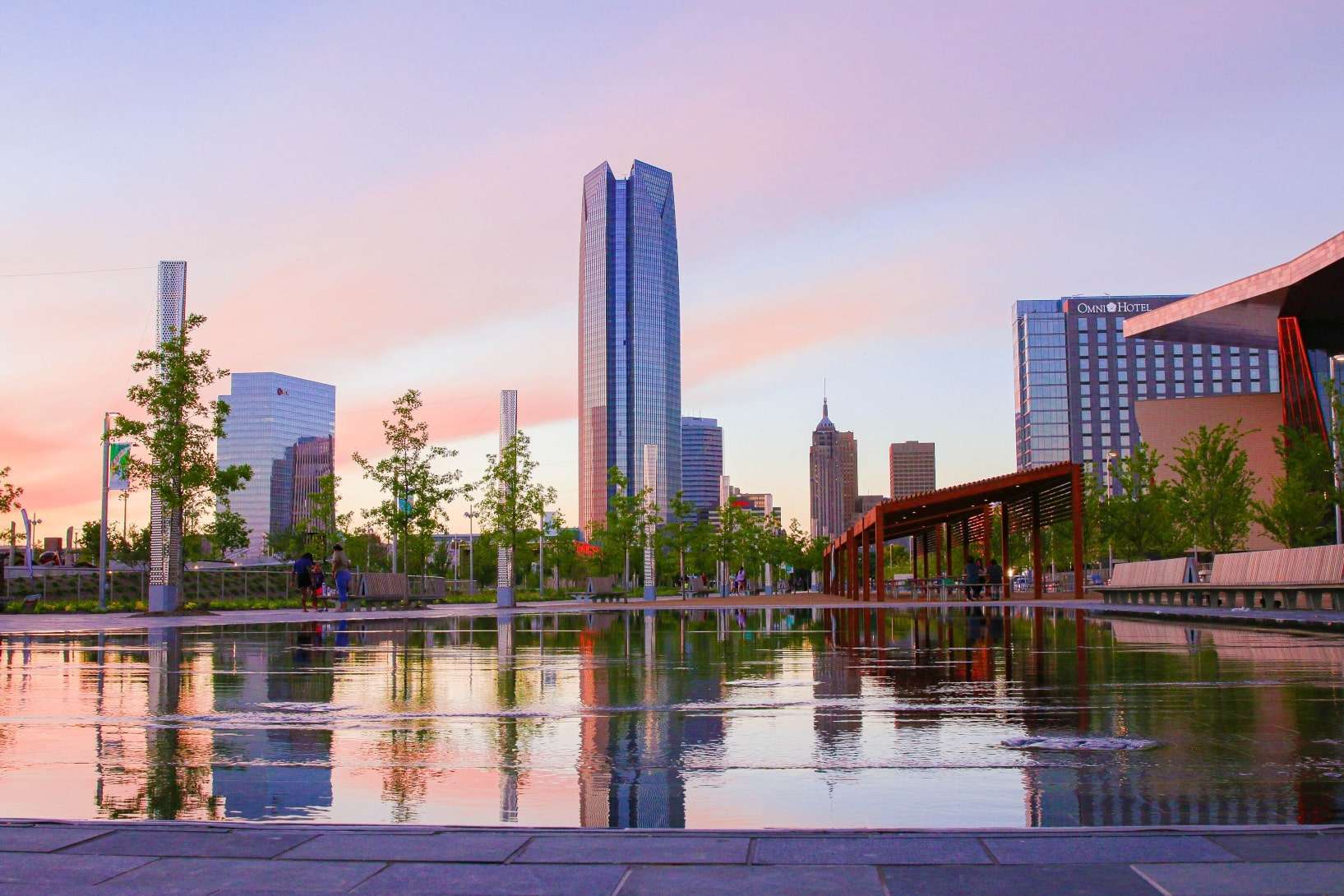 Oklahoma State Parks
Oklahoma has 35 official state parks. They offer a wide range of recreational opportunities, from hiking and camping to fishing and boating. Each park has its own unique features and attractions, making Oklahoma a great destination for outdoor enthusiasts. It's always a good idea to check the individual park's website for up-to-date information on hours, fees, and available amenities.
Beavers Bend State Park: Located in southeastern Oklahoma, Beavers Bend State Park is the most popular destination for hiking, fishing, and boating. It offers breathtaking views of the Ouachita Mountains and the clear waters of the Lower Mountain Fork River.
Little Sahara State Park: Little Sahara State Park offers spectacular views of dunes and 1600 acres of sparkling sand. The dunes are 25 to 75 feet tall and you can even rent an ATV vehicle and enjoy yourself. 
Robbers Cave State Park: Located in the scenic Sans Bois Mountains of southeast Oklahoma, Robbers Cave is known for its stunning scenery and outdoor recreation opportunities. Visitors can enjoy hiking, camping, kayaking, and rock climbing while exploring the park's caves. The cave is known to be a former hideout for Wild West outlaws, Jesse James and Belle Starr among them.
Natural Falls State Park: This scenic park in northeastern Oklahoma is home to a stunning 77-foot waterfall that cascades into a natural pool. Visitors can hike to the falls, explore the park's trails and enjoy a picnic in the beautiful natural surroundings. The park is close to the Oklahoma-Arkansas border in the Ozark Mountains. 
Oklahoma Campgrounds
Twin Fountains RV Resort: A luxury campground located in Oklahoma City, Twin Fountains RV Resort lies in proximity to Oklahoma Zoo and other local attractions. You can also enjoy other amenities such as free transport to local attractions, dine-in or carry out pizza, fishing, hot tub, renting bikes, or miniature golf. 
Monkey Island RV Resort: This luxury campground is located on Monkey Island, in the middle of Grand Lake O' the Cherokees. It offers beautiful lake views and a peaceful setting. The park features full hookups, concrete pads, and free Wi-Fi. There is also a swimming pool, hot tub, and laundry facilities. Additionally, the park has a dock for fishing and boating, and there are nearby opportunities for golfing and hiking.
Hidden Lake RV Resort: Located in Ardmore, Hidden Lake RV Resort is a family-friendly RV park that offers a variety of amenities. The park features full hookups, concrete pads, and free Wi-Fi. There is also a swimming pool, hot tub, and fitness center. Additionally, the park has a lake with fishing and boating opportunities, a playground, and a dog park.
The Peak RV Park: Located in Bartlesville, The Peak RV Park offers a scenic setting with views of the Osage Hills. The park features full hookups, concrete pads, and free Wi-Fi. There is also a clubhouse with a kitchen, game room, and fitness center. Additionally, the park has a dog park, playground, and fire pits for a cozy camping experience.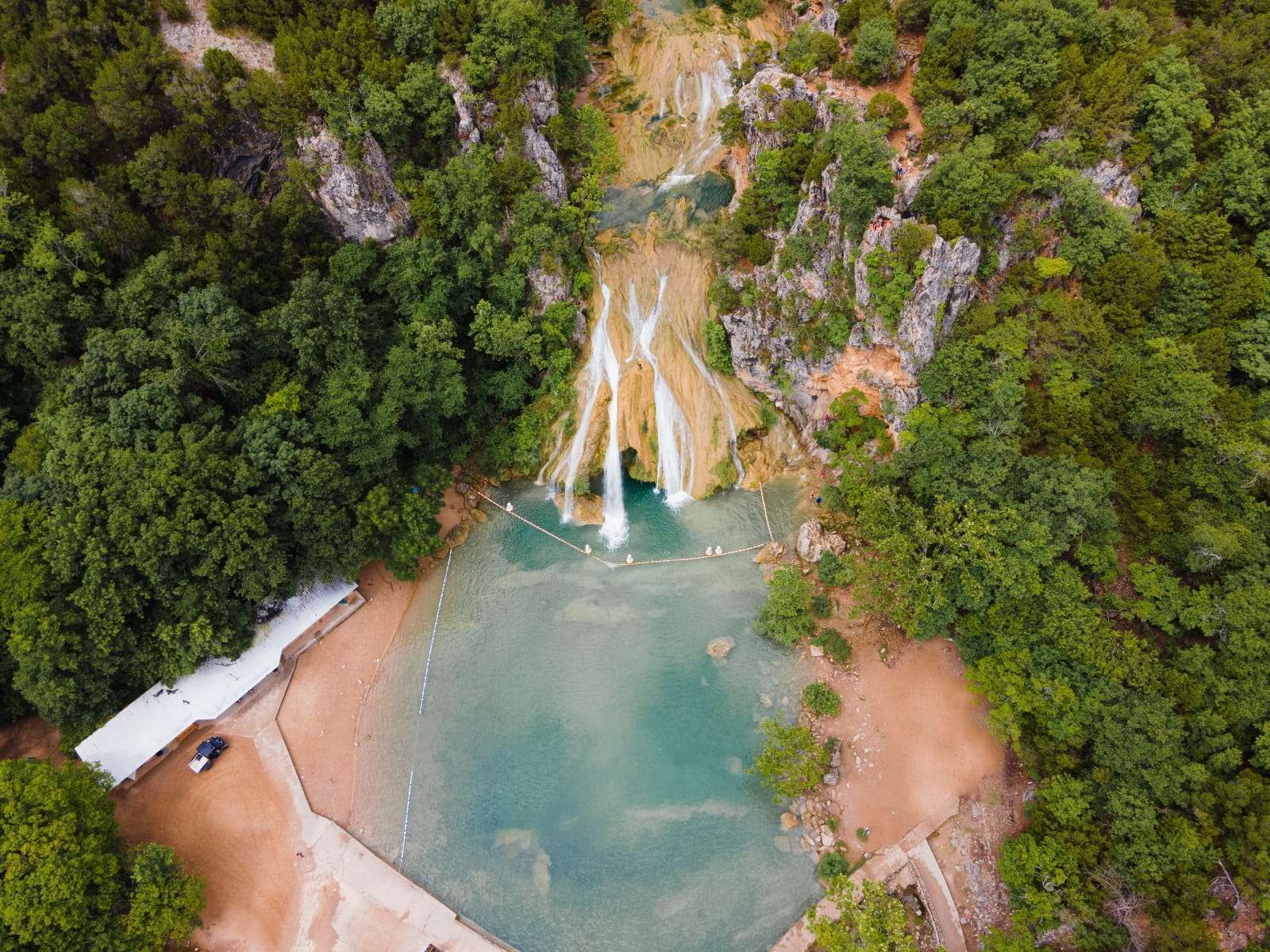 Things to do while you're in your RV Rental in Oklahoma
Oklahoma offers many great experiences and attractions for RV travelers. During your RV vacation, don't forget to visit some of them.
Popular Destinations in Oklahoma
Oklahoma City: State's capital and largest city, Oklahoma City offers a wide range of attractions, including the National Cowboy & Western Heritage Museum, the Oklahoma City Zoo, and the Oklahoma City National Memorial & Museum. The Paseo, a former artists' colony, is home to lots of exquisite art galleries, Art Deco buildings, and boutiques, and 'Little Saigon' is filled with excellent Asian restaurants and shops.
Tulsa: The second-largest city in the state, Tulsa is located in the northeast of Oklahoma. Despite being the home to headquarters of many large energy companies and big businesses (Oil Capital of the World), it also boasts some superb architecture and interesting attractions, art deco buildings, museums, and galleries, including the Philbrook Museum of Art, the Tulsa Zoo, and the Tulsa Air and Space Museum.
In Tulsa, you'll also find a lot of places for fine dining, shopping, nightlife, and live music.
Route 66: One of the most well-known roads in the US, Route 66 meanders from Chicago, Illinois all the way to Santa Monica in California. Oklahoma is home to over 400 miles of the iconic Route 66, which runs from the Texas border in the south to the Kansas border in the north. Visitors can explore many historic sites, landmarks, and attractions along Route 66. In Elk City, you'll find a National Route 66 Museum, which depicts the people who lived, worked, and traveled along the road.
Lawton: The fifth-largest city lies amid the endless prairies and plains in the southwest of Oklahoma. It is home to some fascinating museums, which depict the history and culture of the Great Plains. The most popular tourist attractions are the Museum of the Great Plains, Fort Sill, Comanche National Museum and Cultural Center, Lake Lawtonka, Holy City of the Wichitas, and Historic Mattie Beal Home.
If you're in Lawton, head north to witness the spectacular nature of the wild Wichita Mountains. 
Top Attractions and Activities in Oklahoma
Oklahoma City Zoo: This zoo in Oklahoma City offers a wide range of animal exhibits, including a butterfly garden, a sea lion show, and a botanical garden. There are more than 500 species of animals, including some endangered, living there. Other activities in the Zoo include giraffe feeding or an elephant show. You can also explore the stingray touch tank, hop on a train ride or go boating on the zoo's lake.
Tallgrass Prairie Preserve: This preserve in north-central Oklahoma offers a glimpse into the state's natural beauty, with over 39,000 acres of untouched tallgrass prairie. Visitors can take a scenic drive or hike the trails to see bison, elk, and other wildlife.
Science Museum Oklahoma: Oklahoma's Science Museum is home to a great number of exhibits that engage curious visitors of all ages. 
The main hall of the museum is filled with activities and interactive exhibits that teach about all aspects of science, from biology to physics. Visitors can also enjoy various live shows, including the planetarium shows and movies shown on the dome, a Tesla coil show, and a lights and shadows show.
Route 66: Oklahoma is home to over 400 miles of the iconic Route 66. Along the Route, you'll find a plethora of attractions, museums, and exhibits that celebrate the almost religious Route 66 experience.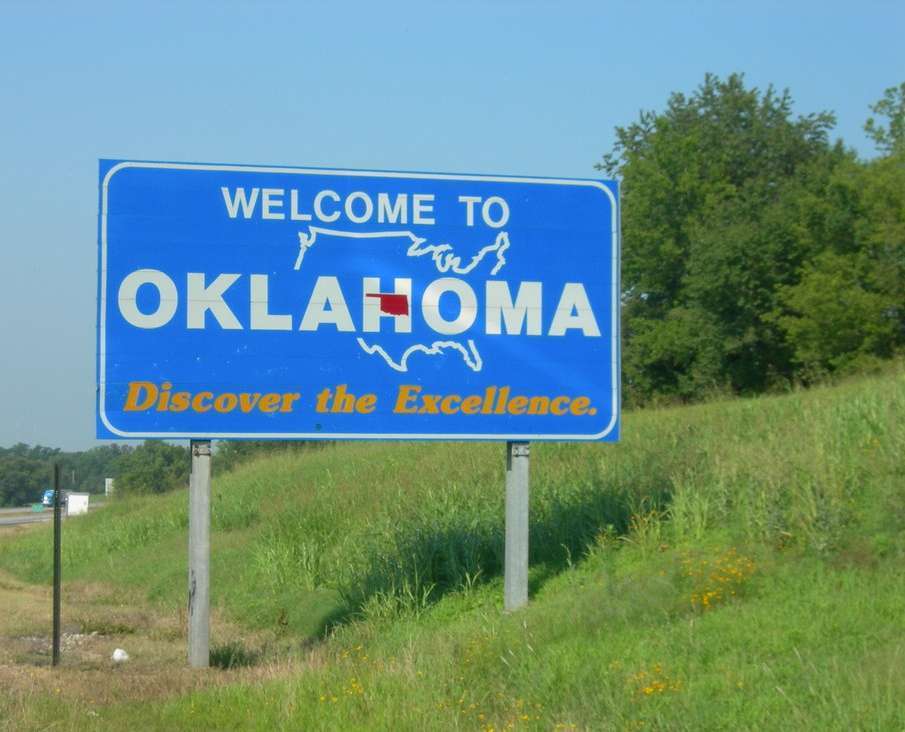 RV Dump Stations in Oklahoma
Waste disposal is always a drag, but it needs to be done regularly so you can enjoy your trip to the state of Oklahoma. Most of these locations are open 24/7 and you can also find free non-potable water at these locations.
Lake Thunderbird State Park: This facility is open during regular hours all year-round and you can find and dispose of your water.
Cabela's – Oklahoma City: The dump station is free for visitors only if they purchased it at the store. Also, the facility is big rig friendly. You'll find plenty of non-potable water for your needs.
Cedar Oaks RV Resort: The facility is open during regular business hours all year-round. You'll find plenty of potable and non-potable water for your needs.
Bear's Den Resort: This facility is open during regular business hours all year-round. Both potable and non-potable rinse water is available at the site.
Storage RV Rentals Oklahoma
There are a lot of places in Oklahoma where you can store your RV.
Aspen Mini Storage: A family-owned RV storage facility in Tulsa operates for more than 30 years. Tight security involves 24-hour video surveillance, secure fencing, and electronic gated entry. You can opt for inside or outside RV storage.
Legacy RV and Boat Storage: Close to the North Canadian River, the facility offers indoor and outdoor RV storage. 
B&B Boat, RV & Mini Storage: Located in Oklahoma City, this facility offers indoor and outdoor RV storage. The security is tight, the compound is fenced and you can access the gate via a keypad access. The users have access to a free dump station.
CoachPort: The facility offers premium indoor RV storage. A lot of popular attractions are within driving distance. The security is tight, with outdoor security cameras and security lighting. The dump station and fresh water station are free for customers.
Conclusion
Discovering Oklahoma in an RV can be an incredible experience. From exploring the state's natural wonders to learning about its unique history and culture, there is no shortage of exciting adventures to be had. By traveling in an RV, you have the freedom to go wherever your heart desires, making the journey just as exciting as the destination. Whether you're a nature lover, a history buff or you're simply seeking a new adventure, Oklahoma has something to offer for everyone.