Visit Rhode Island
Known as "Little Rhody", Rhode Island is the smallest state in the US, with a total area of 3144 square kilometers. Located in the northeastern region of the United States, it is known for its beauty and historical significance. One of the best ways to explore Rhode Island is by RV, which allows you to see the state at your own pace.
The climate is humid subtropical, which means the state experiences four distinct seasons. The summers are warm and the winters are cold. The average temperatures in the summer are around 75-80°F (24-27°C), while in the winter they drop down to 30-40°F (-1 to 4°C). 
Rhode Island has a rich and complex history that stretches back to before the arrival of European settlers. It was originally inhabited by various Native American tribes. Rhode Island was actually the first colony to declare its independence from Great Britain.
The state is most known for its beautiful beaches, its rich history, seafood, art, culture, and many other things.
Rhode Island National Parks
Being a small state, Rhode Island has only 2 national parks.
Blackstone River Valley National Historical Park: This National Historical Park commemorates the role the Blackstone River played in the Industrial Revolution. It offers a perfect blend of outdoor recreation and historical significance. The park includes several historic sites, including Slater Mill (the birthplace of the American Industrial Revolution), the Blackstone River, and Canal Heritage State Park. Visitors can explore the park's historic sites, hike and bike along the Blackstone River, take guided tours and participate in educational programs.
Roger Williams National Memorial: Located in Providence, Roger Williams National Memorial commemorates the life and legacy of Roger Williams, the founder of Rhode Island and a champion of religious freedom. Williams found a spring where the park is located today, which inspired him to build a house across the street. In addition to encouraging free religion, he also sought to separate the church and state. He believed religion should not play a part in politics or government. The main visitor center depicts the life of Roger Williams as well as the history of Rhode Island.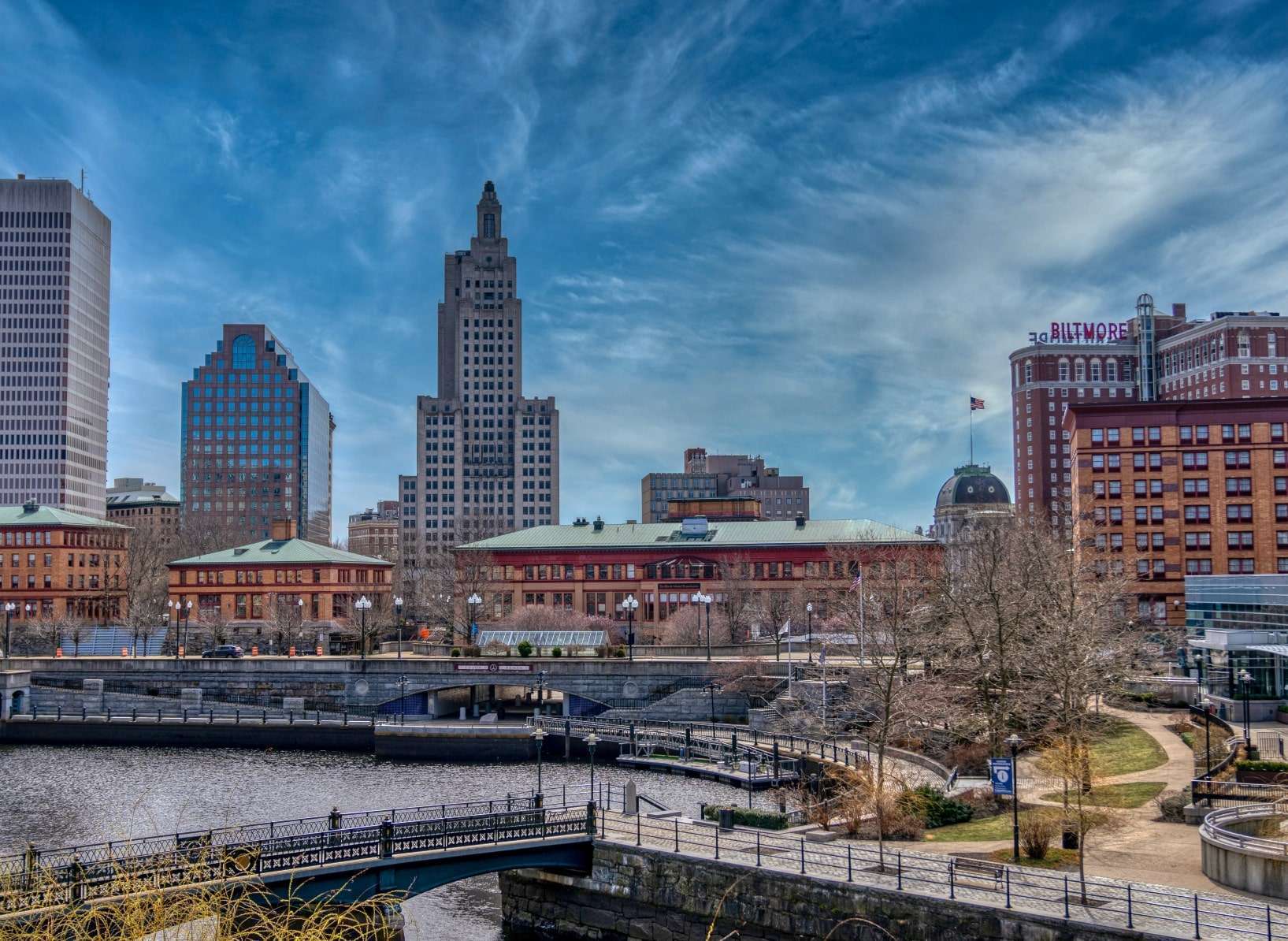 Rhode Island State Parks
Rhode Island has a number of beautiful state parks that are very popular among tourists. Here are some of the most popular ones.
Lincoln Woods State Park: Located in Lincoln, Lincoln Woods State Park is a great place for hiking, fishing, and picnicking. The park includes a 126-acre lake, several hiking trails, and picnic areas with grills and tables. In wintertime, visitors can enjoy ice fishing, skating, and snowmobiling.
Beavertail State Park: Located in Jamestown, Beavertail State Park is best known for its rocky New England coastline, lighthouse, and panoramic ocean views. The park offers some of the best sightseeing spots, the best saltwater fishing in the area, and numerous hiking trails.
Colt State Park: Located in Bristol, Colt State Park spans 464 acres featuring walking trails, areas for picnics, and a fishing pier. The beautiful landscape of the park and its grassy fields are perfect places for family picnics and outdoor gatherings.
Goddard Memorial State Park: Located in Warwick, Goddard Memorial State Park stretches across 490 acres on the shores of Greenwich Cove and Greenwich Bay. Visitors can enjoy its pristine beaches, golf courses, and numerous trails or just enjoy a picnic in one of its many shaded fields.
Rhode Island Campgrounds 
Charlestown Breachway State Beach: Located in Charlestown near the beach, this popular campground for RVs offers its visitors a lot of outdoor activities, such as swimming, fishing, and boating. Despite no electric, water, or sewer hookups, the campground offers stunning views in almost every direction that are postcard-worthy!
Whispering Pines Campground: Located in Hope Valley, in the heart of New England, Whispering Pines Campground is a family-friendly campground with more than 200 campsites. The campground, nestled among 50 acres of soaring pines, offers its guests a swimming pool, a playground, mini golf, a fishing pond, a dog park, and other amenities. It's located near Roger Williams Park & Zoo, the Tennis Hall of Fame, several hiking trails, and fishing spots.
Melville Ponds Campground: Located on Aquidneck Island near Newport, Melville Ponds Campground is close to popular tourist destinations such as Fort Adams State Park and the Breakers. Guests can enjoy numerous amenities, such as on-site hiking and walking trails, sporting grounds, a playground, full hookups, showers, and more.
Holiday Acres Camp Grounds: Located in the northern region of Rhode Island, Holiday Acres Camp Grounds is close to popular attractions such as Wicked Tulips Flower Farm, Snake Den State Park, and the Ken Weber Conservation Area at Cascade Brook. Guests can also take to shopping in the nearby village of Greenville or dine in many restaurants and bars. As for amenities, there is always something fun to do at the campground, like playing arcade games, boating on the lake, or wood carving.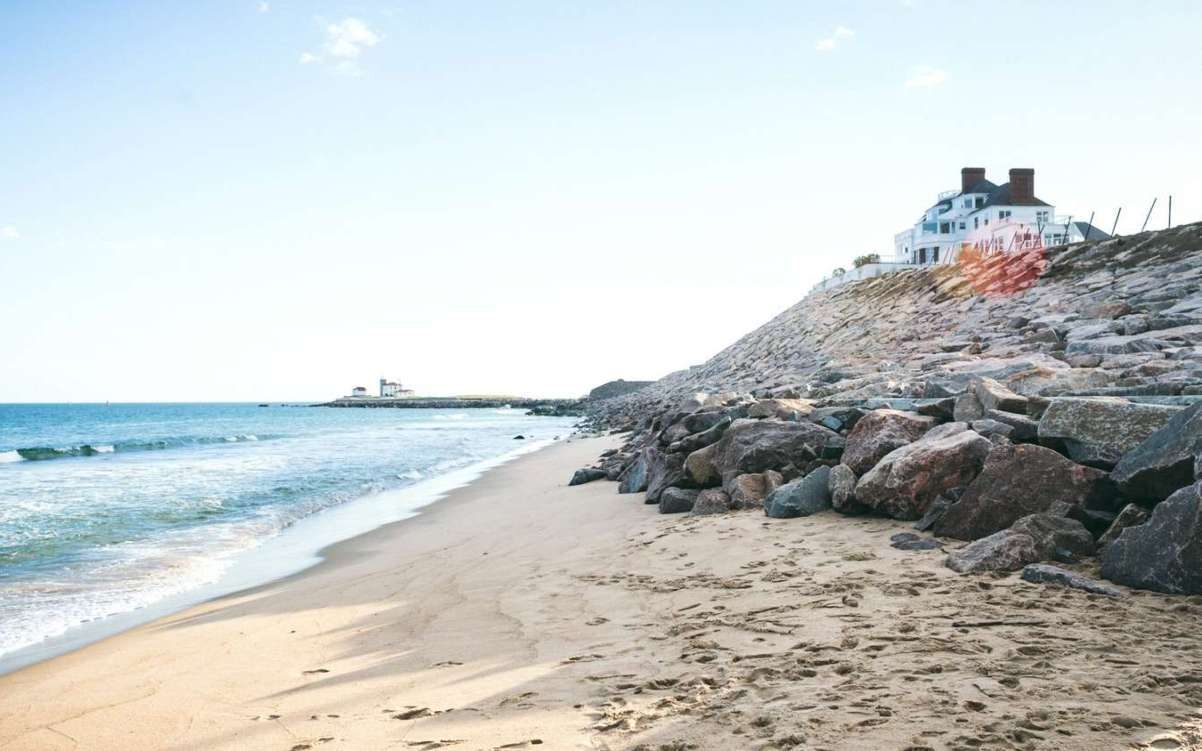 Things to do while you're in your RV Rental in Rhode Island
Rhode Island offers many great experiences and attractions for RV travelers. During your RV vacation, don't forget to visit some of them.
Popular destinations in Rhode Island
Newport: Newport is a historic seaside town located on Aquidneck Island, and it's known for its stunning mansions, beautiful beaches, and quaint downtown area. Visitors can tour the famous Newport Mansions via Newport Cliff Walk, they can relax on the beach or explore numerous shops and restaurants.
Block Island: Block Island is located just off the coast of Rhode Island. Visitors can explore the island's lighthouses, bike along its scenic trails, or relax on its beautiful beaches. Its main attractions are Old Harbor and Mohegan Bluffs.
Providence: The capital and largest city of Rhode Island, Providence is one of the oldest cities in the United States. Founded by Roger Williams, it's a scenic city with the Providence River running through the middle of the city. Visitors can enjoy many coffee/doughnut shops or explore the vibrant arts scene. Also, there is no shortage of historic architecture and delicious food. 
Narragansett: Located in southern Rhode Island, Narragansett is a coastal town known for its beautiful beaches and oceanfront restaurants. Visitors can relax on the beach, explore numerous shops and restaurants or take a scenic drive along Ocean Drive.
Top Attractions and Activities in Rhode Island
The Breakers: Located in Newport, this historic mansion was built for the Vanderbilt family in the late 1800s. The Italian Renaissance cottage has 70 rooms and a grand three-story dining room. It was built using imported French and Italian marble and alabaster. The mansion is open to the public and visitors can marvel at its stunning architecture and interior design. 
Cliff Walk in Newport: This scenic walking trail along the coast of Newport offers spectacular views of the Atlantic Ocean and the historic mansions along the trail. The Cliff Walk begins before The Breakers, and ends in 3.5 miles, at the end of Bellevue Avenue.
Roger Williams Park Zoo: Located in Providence, Roger Williams Park Zoo is home to a wide range of exotic animals, such as lions, giraffes, zebras, snow leopards, and elephants. Zoo animals live in environments as close as possible to their native habitat, which adds to the visitor's experience. The park stretches across 435 acres and it also contains a Botanical Center, the Museum of Natural History, a planetarium, and a carousel.
WaterFire Providence: A fire spectacle that celebrates the Woonasquatucket River which was completely covered by roadways until late in the 20th century. In the river's center, more than 100 bonfires are lit and the show consists of street performers, vendors, and world music. The celebration occurs several times during the year.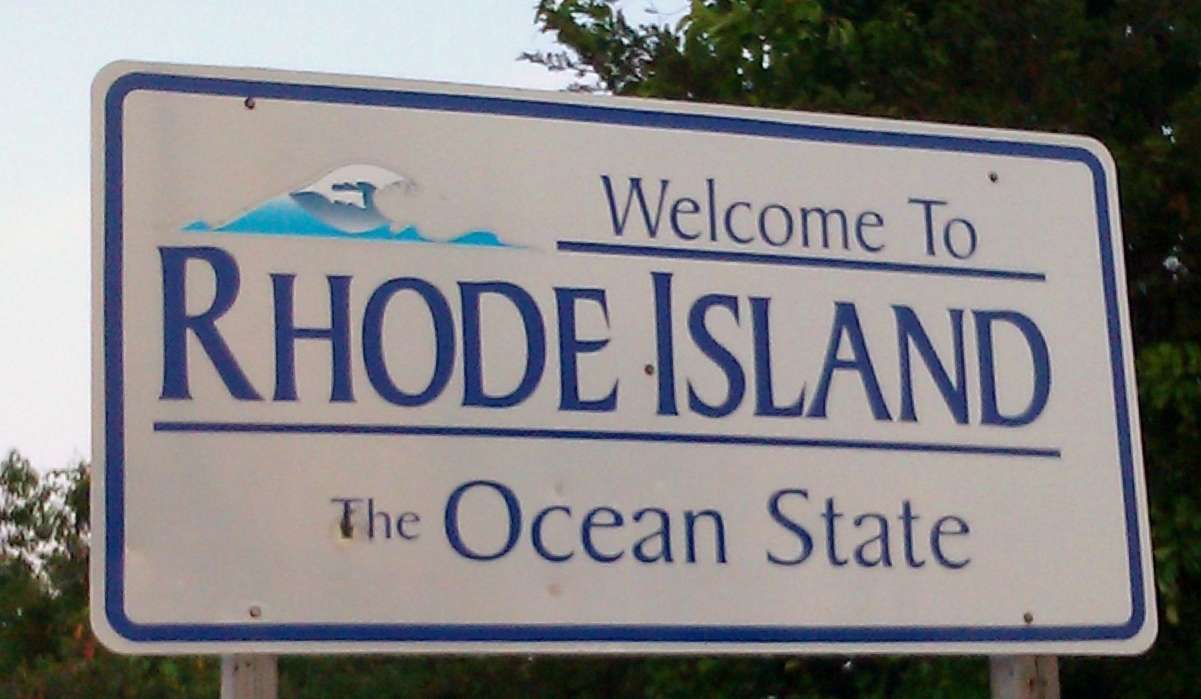 RV Dump Stations in Rhode Island
Second Beach Family Campground: The dump station at this family-friendly campground is free for guests, guests even have access to electricity, potable water, hot showers, and an ice locker.
Warwick Sewer Authority: In this clean and well-maintained facility you can dump your sewer tank. The facility is free for all users!
Whispering Pines Campground: This dump station is free for guests of the campground, which is close to the Interstate and various beaches. 
Oak Embers Campground: In this family-friendly campground you can empty your tanks, but also take care of laundry, eat lunch, or swim in the pool. The dump station is free for guests.
Storage RV Rentals Rhode Island
There are a lot of places in Rhode Island where you can store your RV.
Prime Storage – Providence: The facility has 24-hour video surveillance, with electronic gated entry and on-site staff. You can book your spot online and you can choose your own access gate code.
Extra Space Storage – Cumberland: This storage is fenced, with video surveillance and an electronic gated entry. It offers outdoor RV storage and you can even get discounts while booking online.
Space Station Self Storage: The facility offers outdoor RV storage with video surveillance, electronic gated entry, and a fenced perimeter. The management staff is always there to help.
Compass Self Storage: At the facility, you'll find outside RV storage secured with video surveillance, electronic gated entry, and a fenced lot. The staff will gladly answer all your questions.
Conclusion
Discovering Rhode Island in an RV is a great way to experience the state's natural beauty, cultural heritage, and unique attractions. From the stunning beaches to the charming towns, Rhode Island has something to offer for every traveler. By traveling in an RV, you can enjoy the freedom and flexibility to explore at your own pace, creating an unforgettable journey filled with adventures and memories. Whether you're a nature enthusiast, a history buff or simply seeking a relaxing getaway, Rhode Island is a destination worth exploring, and an RV is the perfect way to do it.