Visit South Carolina
Known as the "Palmetto State," South Carolina is a state steeped in history and natural beauty. It's located in the southeastern region of the United States and it's famous for its sandy beaches, picturesque landscapes, and warm hospitality. If you're traveling in an RV, you have a chance to explore the state's diverse scenery, from stunning coastal views to delicious cuisine and world-class attractions.
The state of South Carolina played a major role in some of the most significant events in American history. The town of Charleston served as a major battleground in the American Revolution. The state was also the first to secede from the Union in 1860, which ultimately led to the Civil War.
South Carolina has many national and state parks, which offer a diverse range of outdoor activities and scenic beauty, including beaches, lakes, forests, and mountains.
South Carolina National Parks
Congaree National Park: This 26 000-acre national park is located in central South Carolina, near Columbia. It's open all year round and it offers its visitors the opportunity to walk on boardwalks through the largest Southern old-growth hardwood forest. The park is named after the Congaree River, which runs through it and which hosts numerous plant and animal species. Visitors can explore over 25 miles of hiking trails, and 2.4 miles of boardwalk, and they can go canoeing or kayaking.
Charles Pinckney National Historic Site: Charles Pinckney was a less-known figure, but he was an American Founding Father and a signer of the US Constitution. This 28-acre park located just outside Charleston, includes a historic house museum, a visitor center, and a network of nature trails that visitors could explore. 
Cowpens National Battlefield: Commemorating the Battle of Cowpens, which helped turn the tide of the war in the South, Cowpens National Battlefield offers visitors a chance to relive a small, but important part of history. At the site, start with the Visitor Center, then you can proceed on a self-guided tour of the battlefield or sign up for one of many ranger-led programs. There are also several hiking trails and places for family picnics.
Fort Sumter & Fort Moultrie National Historical Park: Located in southeastern South Carolina, in Charleston Harbor, the park is open all year round and it offers visitors a chance to explore two historic forts. Fort Sumter was the place where Civil War started. Visitors can take a guided tour of two Forts, they can participate in ranger-led programs, or just relax on the nearby beaches and go birdwatching. The park offers several hiking and biking trails, as well as several picnic areas and many events throughout the year.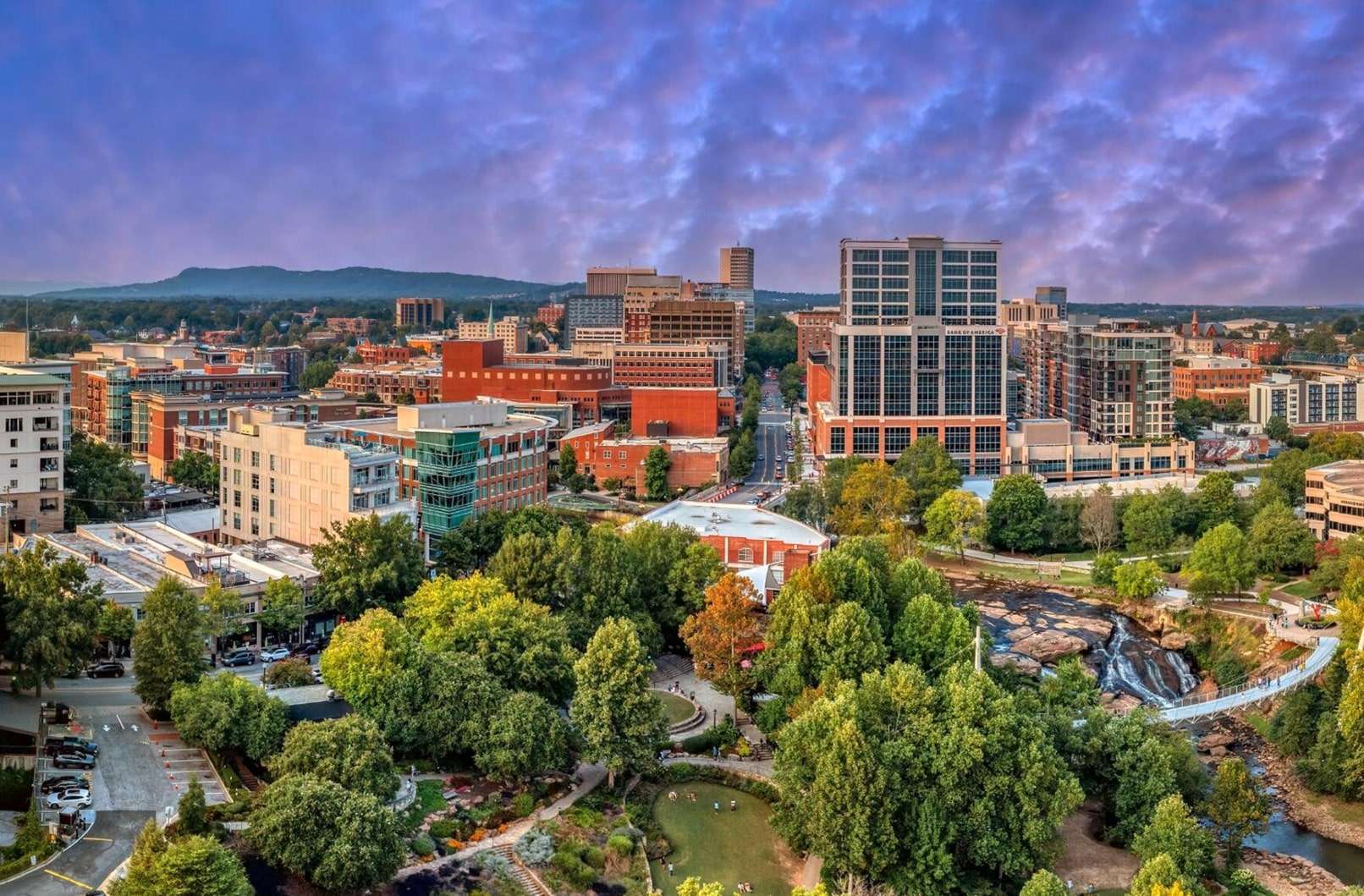 South Carolina State Parks
Table Rock State Park: Situated in the Blue Ridge Mountains, the park offers many hiking trails on its 3000 acres. Visitors can experience stunning views from the top of Pinnacle and Table Rock Mountain. The famous Foothills Trail, which stretches for 76 miles, can be accessed from State Park trails. The park also has two lakes with fishing piers, seasonal swimming access, and kayak, canoe, and pedal boat rentals.
Hunting Island State Park: Located on a barrier island along the Atlantic coast, this state park attracts over one million visitors annually. Visitors can enjoy pristine beachfront, saltwater lagoons, marshlands, and maritime forests. The Hunting Island Lighthouse, built in 1859, is the highlight of the park, offering visitors a fantastic view of the Atlantic Coast and lush forests. There is also local wildlife on-site, such as deer and hawks, but there is also a variety of aquatic animals that could be seen if you walk through the Marsh Boardwalk Trail.
Caesars Head State Park: This 13 000-acre park located in the northwestern corner of the state, offers fantastic views, waterfalls, and a lot of hiking trails for adventurers. The Raven Cliff Falls Trail leads to an amazing 420-foot namesake waterfall. Visitors can enjoy panoramic views of the surrounding landscape and they can also watch bald eagles, hawks, and other rare bird species.
Edisto Beach State Park: Located on the coast near Charleston, the park covers 1255 acres and includes 1.5 miles of beachfront access. Edisto Beach is famous for its maritime forest full of Spanish moss, live oak, and palmetto trees. There are also campgrounds and cabins on-site. Visitors can enjoy fishing, swimming, camping, hiking, or picnicking in one of two oceanfront picnic shelters.
South Carolina Campgrounds
Lake Aire Campground: Located only 15 minutes away from Charleston, the campground spreads across 35 acres and provides plenty of amenities. It boasts spacious RV sites and there is a private lake that offers fishing for guests. Visitors can also enjoy a playground, picnic tables, fire rings, full hookups, and other amenities.
Oak Plantation Campground: This family owned campground is one of the prettiest spots in Charleston. It offers clean and modern facilities and it's near historic plantations, shops, and beaches. 
James Island County Park: Located in historic Charleston, this campground offers access to all the historic sites and many other attractions. The campground has a freshwater lake and a modern playground area. If you want to park your RV and enjoy yourself without bothering to drive, there are shuttles on-site that could take you to downtown Charleston.
Pirateland Camping Resort: Located just outside Myrtle Beach, the campground provides access to the ocean beachfront and many nearby attractions. A number one destination for families, the resort has an on-site water park with a lazy river, swimming pool, and Pirate Ship Splash Pool.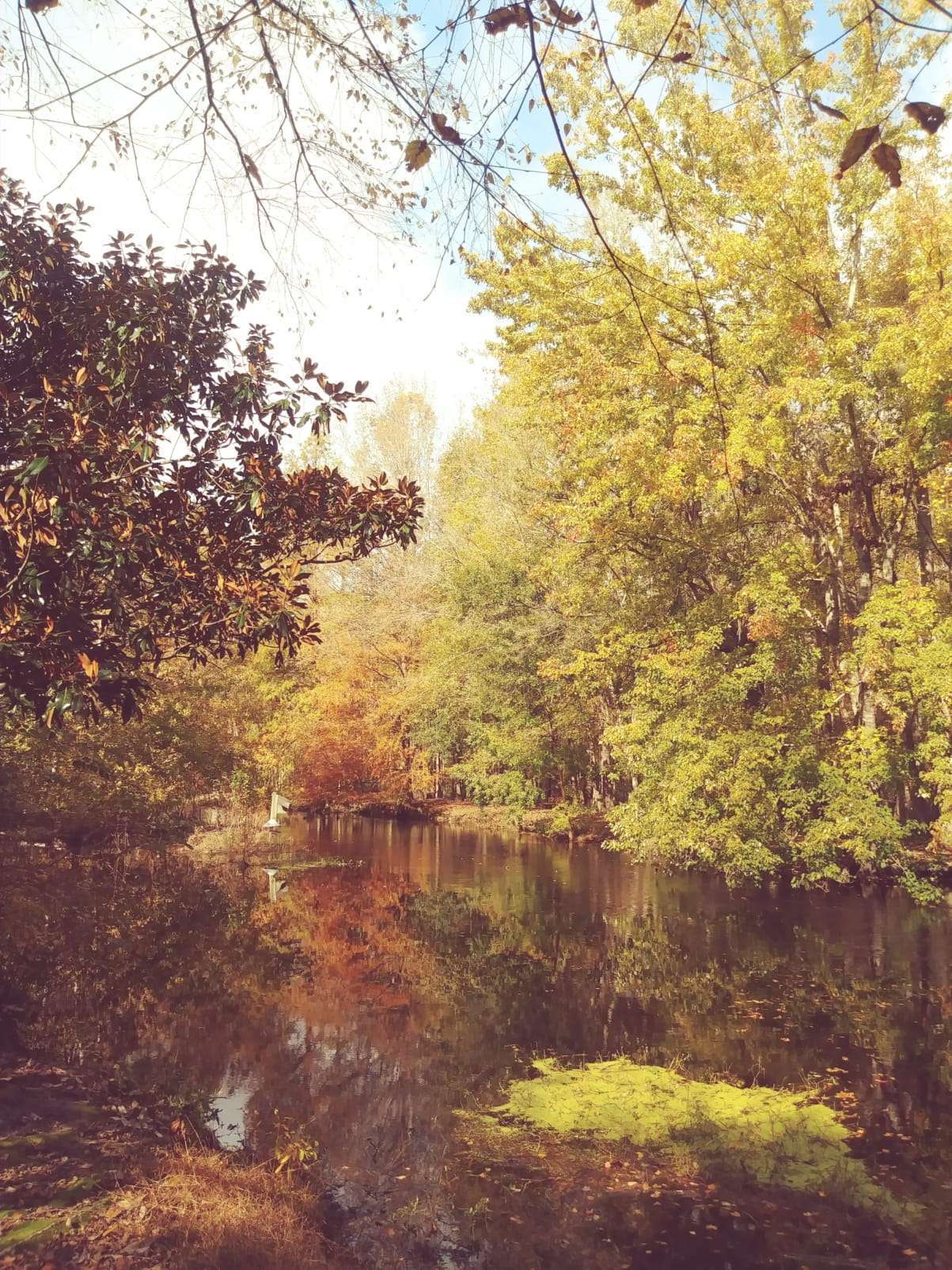 Things to do while you're in your RV Rental in South Carolina
South Carolina offers many great experiences and attractions for RV travelers. During your RV vacation, don't forget to visit some of them.
Popular Destinations in South Carolina
Columbia: The state capital of South Carolina features architecture that predates the Civil War. Visitors can explore Fort Jackson, the University of South Carolina, the South Carolina State Museum, the Riverbanks Zoo, and Garden, and many more attractions.
Charleston: One of the most popular destinations in South Carolina, this historic city lies on a peninsula formed by two rivers, the Ashley and the Cooper. The city is known for its charming architecture, cobblestone streets, and delicious Southern cuisine. Its main attractions are Fort Sumter and the Battery.
Myrtle Beach: This coastal city receives more than 14 million visitors every year. It's known for its beautiful beaches, entertainment options, and golf courses. It's a popular destination for families, with a variety of activities for all ages. Sunrise and sunset at Myrtle Beach are something else.
Beaufort: This coastal town has a history dating back to the early 16th century. Beaufort is known for its historic architecture, scenic coastal location, and rich cultural heritage. Its most popular attractions are the Historic District and Waterfront Park.
Top Attractions and Activities in South Carolina
South Carolina Plantation Gardens: The state has more than 2000 plantations which is open to visitors, and the ones near Charleston are famous for their immaculate gardens. Visitors can catch a glimpse into the state's history and its natural beauty, and the most famous plantations are Magnolia Plantation and Gardens, Boone Hall Plantation, and Brookgreen Gardens.
South Carolina State Museum: Located in Columbia, this popular attraction on four floors covers South Carolina's natural history, art, culture, science, and technology. It's the largest museum in the state and it offers a variety of educational programs and exhibits.
Hilton Head Island: A popular destination for beach lovers and outdoor enthusiasts, it features miles of sandy beaches, bike trails, golf courses, and water sports like kayaking and fishing.
Fort Sumter: The place where the Civil War started, Fort Sumter is an important historic site located on an island near Charleston Harbor. Visitors can take a ferry and explore this national monument. 
RV Dump Stations in South Carolina
Camping World: The dump station is free for guests during business hours.
Woodsmoke Campground: The facility offers free dump station for guests, and others have to pay a small fee to use the dump station.
Apache Family Campground: Visit the longest wooden pier on the East Coast. You'll find non-potable water at this location.
Myrtle Beach State Park: Potable and rinse water is available at this site. The dump station is free for guests, others have to pay a small fee to use it.
Storage RV Rentals South Carolina
Storage Sense: The facility offers storage for RVs up to 20 feet long. It's close to a couple of good restaurants and the 171 Highway. The storage is fully fenced with gate access and well lit areas for parking. You can rent a spot on a monthly basis. 
CubeSmart Self Storage: The facility offers outside RV parking. It's close to Highway 17 and has a couple of good restaurants. The facility has 24-hour video surveillance, it is fully fenced with gate access via key-code entry. You can rent a spot on a monthly basis.
Midgard Self Storage: Close to Interstate 77, the facility offers 12 x 20 and 12 x 30 RV parking spaces. The storage is fully fenced, with a digital surveillance system. 
Best Price Storage: Within driving distance of Myrtle Beach, the facility offers indoor RV storage or covered parking. The facility is fenced and gated. 
Conclusion
Discovering South Carolina in an RV is a great adventure, from its stunning coastline to its charming small towns and historic landmarks. South Carolina offers a diverse range of attractions that are best experienced in an RV. Whether you're seeking outdoor adventures or cultural experiences, the "Palmetto State" has something for everyone.
By traveling in an RV, you have the freedom and flexibility to explore at your own pace, discover hidden gems on the way, and stop whenever you want to.