Visit Tennessee
Known as the "Volunteer State ", Tennessee is a state that is often overlooked by travelers seeking adventure in the great outdoors. But for those who are willing to venture off the beaten path and explore this hidden gem of a state, Tennessee has a lot to offer. One of the best ways to experience all that Tennessee has to offer is by traveling in an RV.
One of the most popular attractions in Tennessee is the city of Nashville, which is known as the country music capital of the world. In Nashville, you can visit the Country Music Hall of Fame, explore bars on Broadway, or catch a show at the Grand Ole Opry.
Another must-visit attraction in Tennessee is the city of Memphis, which is famous for its blues music and delicious barbecue. While in Memphis, you can visit Graceland, the home of Elvis Presley, and explore the city's many music venues.
If you're looking for outdoor adventures, Tennessee has plenty to offer. The Great Smoky Mountains National Park is a paradise for hikers, with trails ranging from easy walks to challenging multi-day treks. You can also go fishing, boating, and swimming in the park's many lakes and streams.
As for the weather, Tennessee experiences four distinct seasons. The summers are hot and humid, while the winters are mild. Spring and autumn are ideal for hikers and lovers of outdoor activities. 
Tennessee was first inhabited by indigenous peoples, including the Cherokee, Chickasaw, and Creek nations. Tennessee played an important role in the Civil War, with battles fought throughout the state. The state also played a key role in the Civil Rights Movement, with many of the movement's leaders hailing from Tennessee, including Martin Luther King Jr.
Tennessee National Parks
Great Smoky Mountains National Park: One of the most popular national parks in the United States, Great Smoky Mountains National Park attracts millions of visitors every year. Located in the southern Appalachian Mountains, the park stretches across 522,427 acres of wilderness and visitors can enjoy 900 miles of trails, watch wildlife, or more than 1400 various plants. Within the park, there are many campsites, cabins, and lodges for visitors to stay in.
Big South Fork National River and Recreation Area: Located in northeastern Tennessee, this hidden gem stretches across 125 000 acres along the Cumberland River. Known for its scenic gorges, sandstone bluffs, and whitewater rapids, the site offers visitors numerous hiking trails, horseback riding, rock climbing, and white water paddling. The park also contains a number of historic sites, including old coal mines and homesteads.
Appalachian National Scenic Trail: The Appalachian Trail runs through the state of Tennessee for 94 miles, and the trail runs through the Great Smoky Mountains National Park. It is one of the most famous hiking trails in the world in which hikers can enjoy stunning views of the Appalachian Mountains and experience a variety of landscapes and ecosystems.
Cumberland Gap National Historical Park: Located at the junction of Tennessee, Kentucky, and Virginia, this historical park stretches across 24 000 acres and preserves the natural and cultural history of the region. Cumberland Gap is a narrow pass that was used by Native Americans, pioneers, and soldiers in the Civil War. Visitors can enjoy numerous hiking trails, scenery, and historical buildings.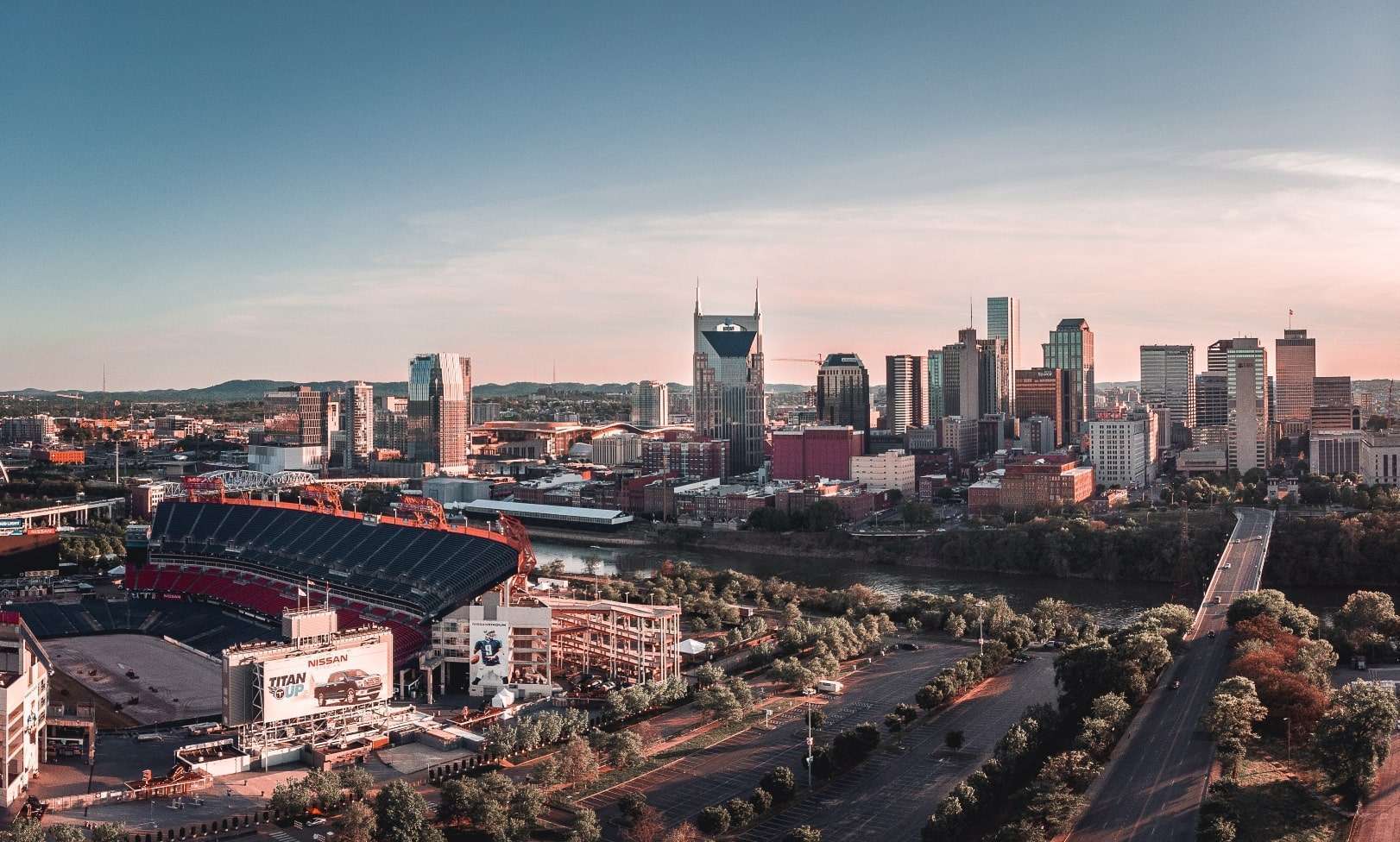 Tennessee State Parks
Cumberland Mountain State Park: Located in central Tennessee, Cumberland Mountain State Park is known for its beautiful scenery and historic architecture. The park covers over 1,700 acres and features hiking trails, a lake for fishing and boating, and a golf course. Its main attraction is the historic Cumberland Mountain Lodge. Visitors can stay overnight in one of 140 campsites or in fully furnished cabins.
Fall Creek Falls State Park: Located in eastern Tennessee, Fall Creek Falls State Park is the largest and most visited state park in the state. It covers over 26,000 acres of land and features numerous waterfalls, hiking trails, campsites, and cabins. Its main attraction is the impressive waterfall surrounded by lush forest which drops 256 feet directly into a deep pool below. Visitors can enjoy various outdoor activities, such as rock climbing, a canopy ropes course, boating, fishing, hiking, or golfing.
Radnor Lake State Park: Located just south of Nashville, Radnor Lake State Park is famous for its scenic beauty and wildlife. The park covers over 1300 acres and features hiking trails, a lake, and a visitor center. The park is home to a variety of wildlife, including deer, otters, and over 200 species of birds. The park is open only for day use.
Rock Island State Park: Located on the Caney Fork River in the center of Tennessee, Rock Island State Park stretches across 883 acres and is known for its scenic beauty, gorgeous waterfalls, rapids, and towering cliffs. One of the main attractions of the park is the Great Falls, a series of cascading waterfalls that drop over 30 feet. The park also offers a variety of outdoor recreational activities, including hiking, fishing, kayaking, and swimming.
Tennessee Campgrounds
Cades Cove Campground: Located in the Great Smoky Mountains National Park, this campground is one of the most popular campgrounds in the state of Tennessee. The campground offers over 150 sites and is located in a beautiful valley surrounded by mountains. The campground offers easy access to hiking trails, historic buildings, and wildlife viewing.
Spacious Skies Belle Ridge Campground: Located in the Cumberland Plateau region of middle Tennessee, this campground offers fantastic ridge views, miles of hiking trails that lead to waterfalls and caves, and swimming and fishing holes. The site accommodates all RVs and trailers with full hookups and other amenities.
Fall Hollow RV Park: This family-owned campground is located in Hohenwald. The campground features over 50 full hookup sites. The sites are spacious and can accommodate large RVs and motorhomes. The campground offers many amenities to its guests, such as laundry facilities, a bathhouse with showers, a playground for children, and a dog park for pets. The park also has a pavilion and a fire pit for group gatherings and socializing.
Smoky Mountain Premium Camping: Located in the heart of the Great Smoky Mountains, this resort offers guests a high-end camping experience, with amenities that include full hook-up RV sites, glamping tents, and luxury cabins. The RV sites are spacious and can accommodate large RVs and motorhomes. Amenities include a swimming pool, hot tub, and a fitness center. There's also a playground for kids, a dog park for pets, and a game room.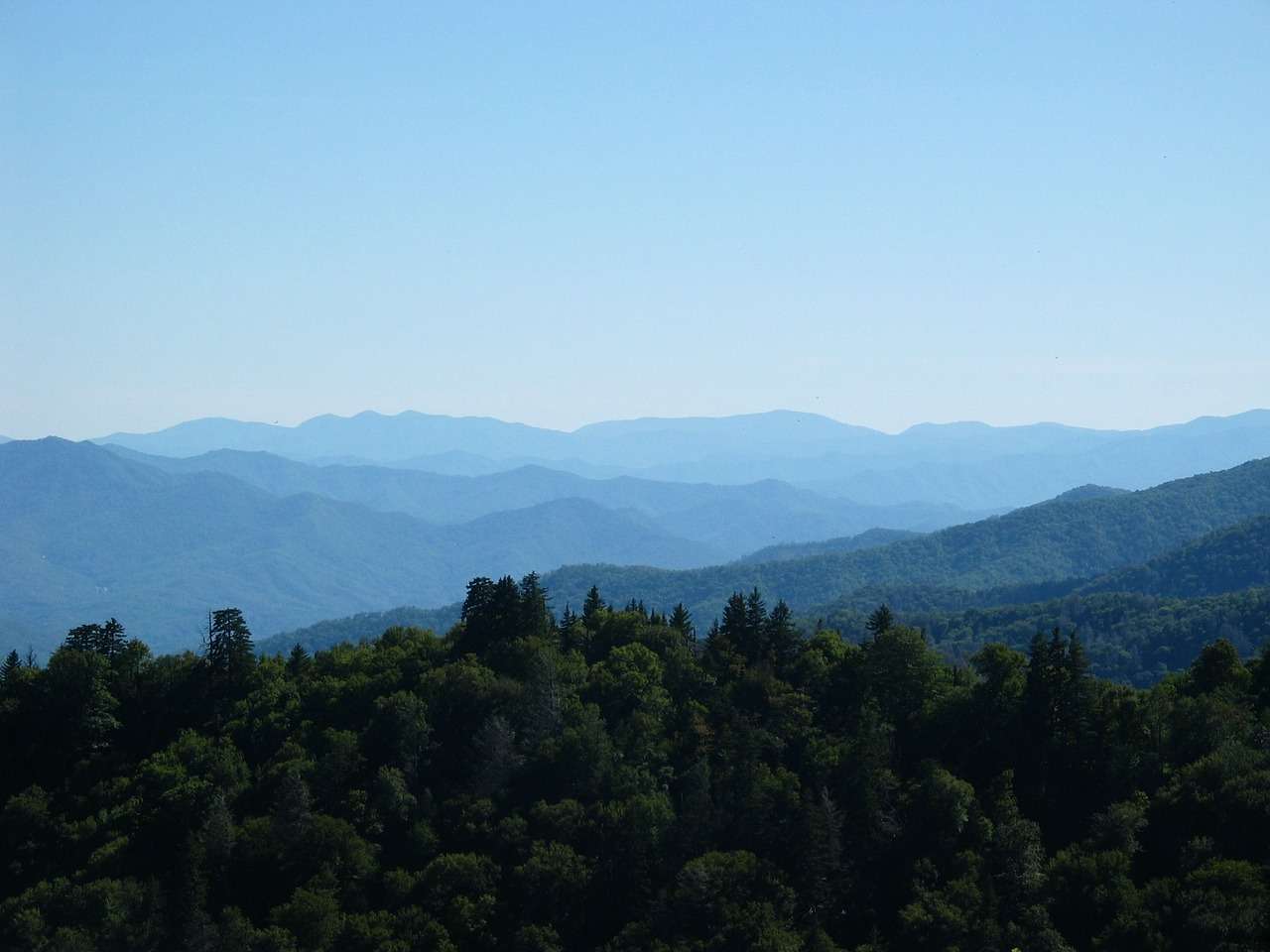 Things to do while you're in your RV Rental in Tennessee
Tennessee offers many great experiences and attractions for RV travelers. During your RV vacation, don't forget to visit some of them.
Popular Destinations in Tennessee
Nashville: Nashville is a vibrant city with a thriving music scene, delicious food, and a rich history. Visitors can explore the Country Music Hall of Fame, Grand Ole Opry, the Ryman Auditorium, and the Johnny Cash Museum, among other attractions. They can also enjoy themselves in a number of boutiques, coffee shops, and restaurants.
Memphis: Memphis is the home of the blues and the birthplace of rock 'n' roll. Aside from music, Memphis played a major part in the civil rights movement. It was here that Martin Luther King Jr. petitioned for the equal rights of black sanitation workers. Visitors can tour Graceland, the former home of Elvis Presley, visit the National Civil Rights Museum, or taste the city's famous barbecue. The best time to visit is spring or fall.
Gatlinburg: Located in the eastern part of the state, Gatlinburg has three entrances to the Great Smoky Mountains National Park. Besides plenty of outdoor activities, Gatlinburg offers a variety of family-friendly attractions, including amusement parks and museums. The most popular attractions in the town are Dollywood, the theme park owned by Dolly Parton, Gatlinburg Space Needle, and Ober Gatlinburg Aerial Tramway.
Knoxville: The third largest city in Tennessee, Knoxville is located in the eastern part of the state, close to the Great Smoky Mountains. One of the most popular landmarks in Knoxville is the Sunsphere, a gold-tinted tower that serves as an observatory in the World's Fair Park. Downtown is teeming with interesting shops, restaurants, and historic attractions. Visitors can also explore Market Square, the Knoxville Museum of Art, and the University of Tennessee campus.
Top Attractions and Activities in Tennessee
Graceland: The former home of Elvis Presley in Memphis is now a museum that draws thousands of visitors each year. It has not been touched since he passed in 1977 and it contains exhibits, displays, flashy costumes, cars, aircraft, and various memorabilia. 
Dollywood: Dolly Parton's theme park in Pigeon Forge is a popular tourist attraction,  with more than 3 million visitors per year. The theme park features more than 50 rides and 9 roller coasters, including the popular Tennessee Tornado. Visitors can take a ride on Dollywood Express, an authentic coal-fired steam train that circles the park.
Tennessee Aquarium: Located in Chattanooga, the aquarium offers two experiences: River Journey and Ocean Journey. Featuring more than 9000 species and interactive exhibits, Tennessee Aquarium is a must-see attraction.
The Titanic Museum: Located in Pigeon Forge, this museum is dedicated to the ill-fated voyage of the RMS Titanic and it's the largest of its kind in the world. It's built in the shape of the ship at half the scale of the original. One of the most notable exhibits at the Titanic Museum is the "Iceberg Experience," where visitors can touch an actual iceberg to understand the scale of the one that the Titanic hit.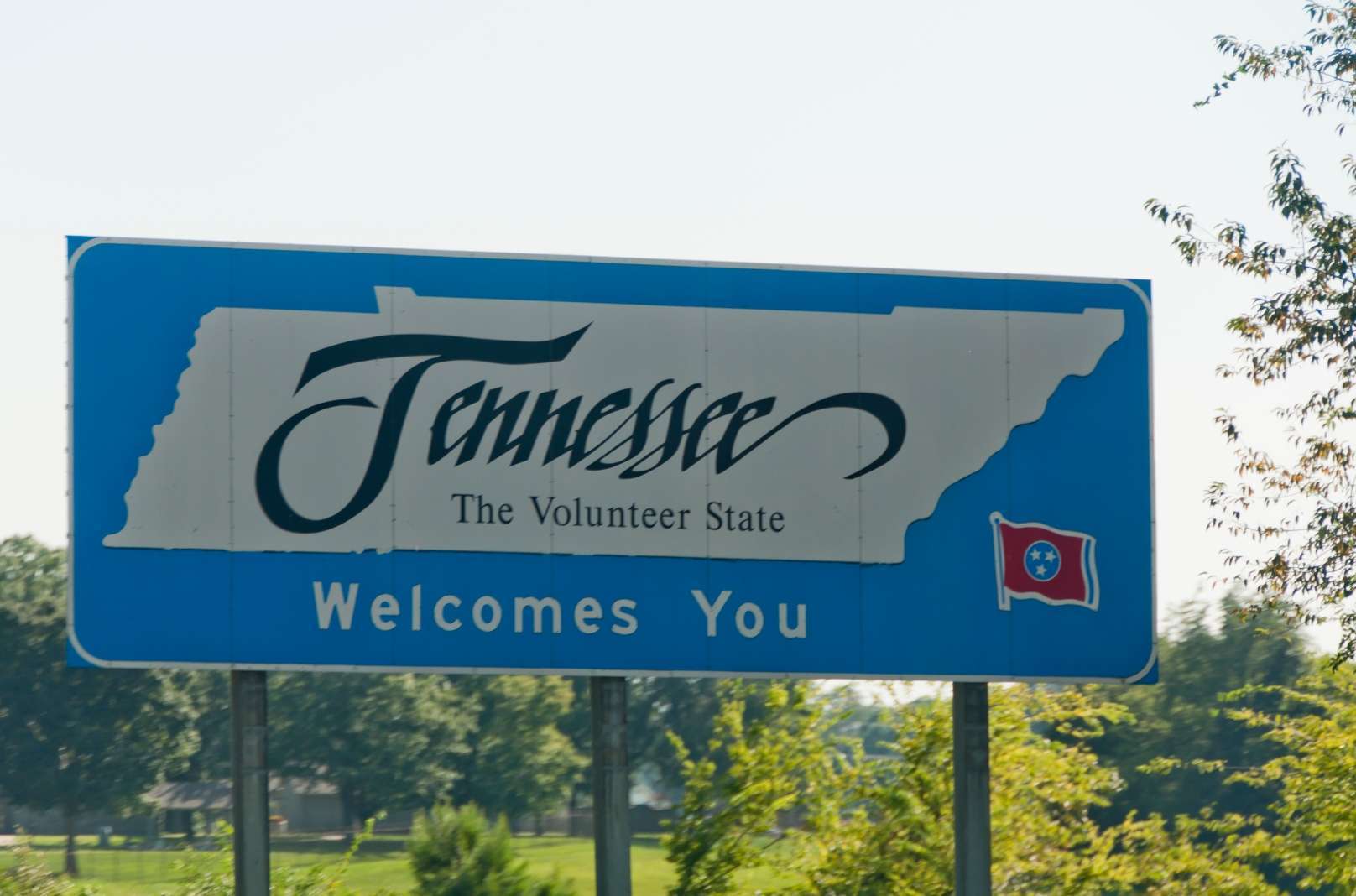 RV Dump Stations in Tennessee
Waste disposal is always a drag, but it needs to be done regularly so you can enjoy your trip to the state of Tennessee. You can find free non-potable water at these locations.
Clinton / Knoxville North KOA: This campground offers free usage of the dump station for registered guests, other visitors have to pay a small fee. They offer other amenities like water supplies etc.
Edgar Evins State Park: The campground offers a free dump station for registered guests, other visitors have to pay $5. Management also provides non-potable water.
T.O. Fuller State Park: The dump station is free for registered guests, visitors have to pay $5. The campground also offers dump services and wash water for a small fee.
Raccoon Mountain Caverns & Campground: Located near the entrance to some beautiful caverns, this RV campground offers a free dump station for its registered guests,  while visitors have to pay a small fee.
Storage RV Rentals Tennessee
StorPlace Self Storage: Located in Nashville, this huge RV storage facility offers outdoor and covered RV parking. The site is secured with 24-hour video surveillance and electronic gate access. 
Rocky Hill Storage: Near Tennessee River, this facility in Knoxville offers RV parking protected by 24-hour video surveillance. Access is granted via keypad entry.
Germantown Storage: Located in Memphis, this family-owned facility offers outdoor RV parking. They can accommodate RVs up to 47 feet long. The site is fenced and secured by video surveillance and alarms.
Bristol Mini Storage: Located in the southern part of Bristol, this facility offers outside RV storage. Guests have 24/7 access to their RV and the site has great security measures.
Conclusion
Discovering Tennessee in an RV can be an incredibly enriching and fulfilling experience. With its stunning natural beauty, rich history, and vibrant culture, Tennessee offers something for everyone. Whether you're exploring the Great Smoky Mountains, wandering the streets of Nashville, or enjoying the famous Memphis barbecue, there's no shortage of things to see, do and experience in this incredible state.
Traveling in an RV allows you to fully immerse yourself in the Tennessee experience, giving you the freedom and flexibility to explore at your own pace and on your own terms.