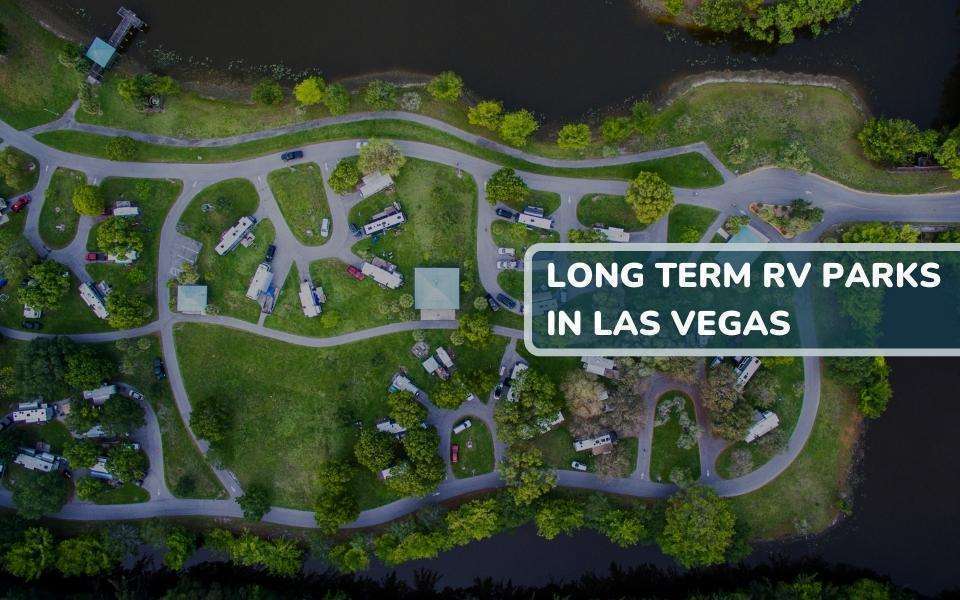 Top 10 Long Term RV Parks in Las Vegas
One of the iconic and attractive cities in America is Las Vegas. When we think of this city, the first thing that comes to mind is gambling. But other than the gambling option, there are plenty of long term RV parks in Las Vegas. So for the RVers who are fond of both gambling and RVing, this city is undoubtedly the best choice.
Around Vegas, you can stay in the RV resorts and also, and you can visit the nearby attractive natural areas. The RV will allow you to travel in Las Vegas's beautiful places at your own pace. However, parking the RV anywhere in this city may not always be easy, and that is why you need to stay in the RV parks. This article will discuss the top 10 places to camp near Las Vegas. So, let's start the discussion:
Top 10 Long Term RV Parks in Las Vegas
In Las Vegas, the best long terms RV parks in terms of size, available amenities, and features are the following:
Desert Eagle RV Park
Oasis Las Vegas RV Resort
Hitchin' Post RV Park & Motel
The RV Park at Circus Circus
Duck Creek RV Park
Canyon Trail RV Park
Arizona Charlie's Boulder RV Park
Lake Mead RV Village
Lakeside RV Park
King's Row RV Park
Now take a look at the details below to learn the ins and outs of all these above parks:
1. Desert Eagle RV Park
In North Las Vegas, the large RV Park is the Desert Eagle RV Park. However, only the military persons, including their families, have access to this Nevada Las Vegas campground. Also, the civilian DOD employees can stay here. The Nellis Air Force Base's part is this Desert Eagle RV Park. So if you have a business function on the Base, staying in this park is absolutely perfect.
The staying rate of this park is incredibly low, and from Interstate 15, the distance of this park is only 5 minutes. Moreover, the entire property of this park offers an accessible Wi-Fi facility for visitors. Ginormous is the park's old part, and this park offers beautiful staying places and views for the visitors.
2. Oasis Las Vegas RV Resort
One of the biggest beautiful parks in Las Vegas is this Oasis Las Vegas RV Resort. This park is so big that it will put other parks to shame. This park is located immaculately in the suburb paradise in Las Vegas's south and features landscaped sites. Also, from Interstate 15, the distance of this park is only a mile.
All night this RV resort's office remains open, and 24/7, the security patrols around here. The on-site fitness center is another attractive feature of this park. Moreover, this RV Park's every site offers accessible Wi-Fi facilities to the RVers.
3. Hitchin' Post RV Park And Motel
On the Las Vegas outskirts, one of the giant Motel is this Hitchin's Post RV Park and amp. From Interstate 15, accessing this property is very easy. And it is near to the Walker Outlet warehouse. Most of the RV Park and Motel have their own restaurants, and Hitchin' is not different at all. This Motel also has its own restaurant.
Whatever things you require in your trip for a comfortable staying, you will get everything in this Motel. By staying in this place, you can explore the beautiful and attractive sights of Las Vegas. Per day 24 hours, the office staff of this Motel are available for your help.
One of the best feature is the Motel's luxurious campground. You can enjoy gambling and do gamble here also. This park is immaculate, and the staffs here are also amicable. Wi-Fi coverage and other facilities are also available here.
4. The RV Park at Circus Circus
Las Vegas's other well-known attraction is Circus Circus. This hotel and casino are family-friendly. And it offers numerous features and endless activities hours for its visitors. A large campground is also available in it. Just next to the Strip, this Las Vegas campground is located. From Interstate 15, accessing this campground is very easy.
The convenience store on the park's on-site and the seasonal hot tub are available at the RV Park at Circus Circus. The Adventure Dome offers thousands of options for the RVer's family fun. After doing the adventure activities, if you want to eat something, you can go to its own restaurant, Pizzeria.
5. Duck Creek RV Park
You will find a big Duck Creek RV Park on Las Vegas's south side. This park is slightly different from other campgrounds in Las Vegas, and it imposes and strictly follows the "10-Year RV Rule". Once you visit and stay at this park, you will find it interesting. This park has different amenities and facilities, including a general store, Wi-Fi and free DVD rental.
This park has its own beautiful restaurant. You will get a gated pool here. Also, multiple dog parks are available here. So this park is undoubtedly a friendly option for all types of pets or dogs. If the manufacturing age of your RV is less than 10 years, then this RV Park will welcome your RV.
All RVs are allowed here, but your RV's manufacturing age must be less than ten years. This RV Park is really great. A hot tub and a lovely pool are available here and this park is very well-maintained. Moreover, you will get the laundry facilities and a clean shower here also.
6. Canyon Trail RV Park
One of the largest RV parks in Boulder is this Canyon trail, RV Park. Las Vegas's southeast, this city is located. Lake Mead is close to this city. The family-owned and functioned property is this Canyon Trail Park, which provides visitors free Wi-Fi access.
Good Sam has given the 10/10/10 rating and distinguished honor to this park. The free digital cable on the site and the communal barbecue area are also available here. If the park's main lot becomes full, this campground can put the RVers up in the overflow parking. The size of this park is quite extensive, and it's a nice park.
7. Arizona Charlie's Boulder RV Park
Las Vegas's other biggest RV Park is this Arizona Charlie's Boulder RV Park. From Interstate 515, the distance of this park is less than a mile. For the casino complex and comprehensive hotel, this park is a perfect option for RVers. However, this site offers not only casinos and hotel facilities but also several bars and four restaurants available here.
Per day 24 hours, this park remains open, and the Sourdough café remains open all night. At this RV Park, you will enjoy various events throughout the week. Moreover, this park caters to large groups and RV rallies. You will get every type of facility here, including the lovely pool and good park with cable.
8. Lake Mead RV Village
Reasonably another large RV park in Las Vegas is this Lake Mead RV Village. This park is located on Lake Mead's shore and is undoubtedly one of the most prominent lakes. Also, this RV village has a sister RV Park in Echo Beach.
This Lake Mead RV Village's all sites are short walk away distance from the sea beach. So just by walking for a few minutes, you can reach the beach from this park. Also, the RVers can buy the fishing supplies at the park's camp store. Also, you can enjoy the private boat ramp here, which the Lake Mead RV Village owns.
9. Lakeside RV Park
In Pahrump, Nevada, an upscale RV park is this Lakeside RV park. Different water features and a number of fountains are available on this property. The casino complex's part is this property, and the bar on-site and a classy restaurant is available here.
You can enjoy the lake access here, and also you can rent the on-site paddleboats. This property also has a golf course and rewards club.
10. King's Row RV Park
On Las Vegas's west side, the enormous RV Park is this King's Row RV Park. You will get the city's lowest rate at this property, and its gated dog run is a noticeable feature. Free RV parking Las Vegas is tough to find, but this park charges a very low rate.
The King's Row RV park has no restrictions, and its welcome's every type of RV with an open arm. From Interstate 515, the distance of this RV Park is less than a mile. From the Las Vegas downtown getting to this park is very easy. A beautiful clubhouse is available at this park.
Final words
Hopefully, the above article was helpful enough, and you have now familiarized yourself with the long term RV parks in Las Vegas. So, after comparing the details of the 10 parks mentioned above, you can decide where to park your RV while you are visiting this city.
Each park offers unique facilities to the RVers but all the parks are best in Las Vegas. Thus wherever you stay in Las Vegas, make sure you are enjoying a great time there. Or you can also check out 10 Best RV Parks in Los Angeles California You Can Visit in Summer by following the linked article.