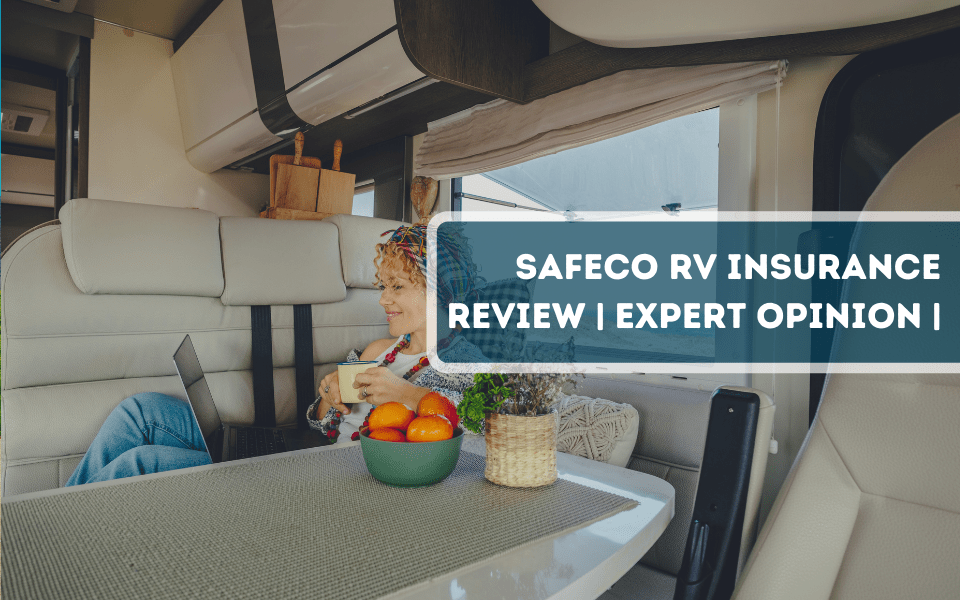 Safeco RV Insurance Review
As a member of Mutual Liberty Group, Safeco Insurance Company has been serving a wide range of insurance products since 1923. This insurance company is based in Washington and offers various property, auto, and RV insurance products in the US.
If you're a person who loves to travel in RV, getting a reliable insurance provider should be in your consideration. We accumulate a lot of information from our experts and in this article, we will talk more about Safeco RV Insurance policy.
We evaluate all the benefits and issues that you will find in our Safeco RV Insurance Review. By reading this article, you will have a clear idea of whether Safeco RV Insurance is the right choice for you or not.
So, why are you waiting for? Let's move on.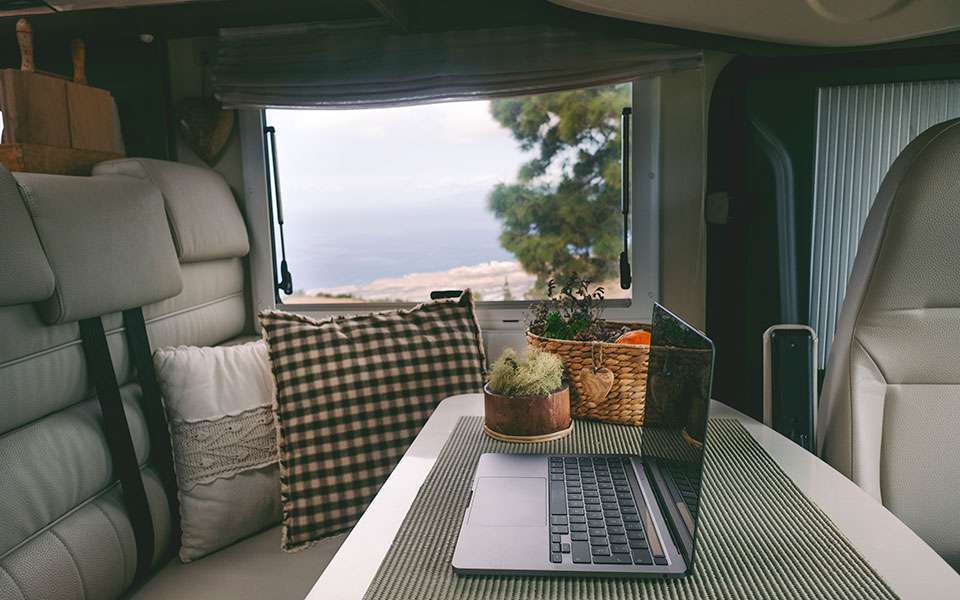 About Safeco RV Insurance
Safeco RV insurance is popular for its customized insurance coverage according to your needs. No matter what type of motorhome or camper you use, they offer insurance for almost all types of recreational vehicles.
Planning to spend your summer vacation in the RV? No worries.  If you are planning to live in your RV fewer than 250 days a year, Safeco RV insurance is perfect for you to cover all of your RV needs.
Having a strong reputation in the insurance industry, Safeco RV insurance is undoubtedly an excellent choice for the RV drivers.

Coverage & Benefits
Unlike other insurance service providers, Safeco doesn't have specific packages to offer their clients. They have a variety of services and people can choose as they prefer. They understand not every person has the same requirements so that they have an option to customize as their own. Let's have a look at what they are covering through their RV insurance then contact a licensed local independent agent to prepare your own insurance policy.
Basic RV Coverage
Generally, Safeco RV insurance covers some of the following liabilities:
Property Damage Coverage:  Anything can happen on the road. Due to the accident, if you damage someone's property like a lawn or light, Safeco RV insurance will bear the expenses.
Bodily Injury Coverage:  Safeco RV insurance will bear the medical care and hospital expenses if it is necessary. It includes your personal injury and someone else's injury you are responsible for.
Physical Damage Coverage: If somehow your recreational vehicle like a motorhome or trailer brokes out, Safeco will help you to repair or replace your equipment.
Collision: Safeco is responsible for repairing your damages due to the accident. It can be your motorhome, travel trailer, or campers.
Additional Coverage
Not only does Safeco RV insurance provides these essential coverages that we mentioned above. They also have some other additional coverage that makes them stand out from their competitors. Keep in mind, that these are fully customizable as your own and those may vary from one state to another state. We can't stop ourselves from mentioning some of the following additional coverages below:
Audio-Visual Custom Equipment Coverage: This RV coverage helps you to protect your audiovisual equipment which is not installed at the factory. Generally. That equipment is the permanent part of your recreational vehicle. It can be your toolbox, modified or custom engine, carpeting, and wheels.
Roadside Assistance: Safeco has an option to provide 24 hours roadside assistance when you need it. If your RV breaks down, don't worry. They have plenty of services to fix your RV. Safeco's roadside assistance includes flat tire service, emergency fuel delivery, and locksmith service according to your needs. Get hassle-free roadside assistance in need of urgency.
Emergency Assistance: Besides roadside assistance, you will also get some additional services if your RV is not ready to drive. In that case, you can get living expenses, transportation costs, and other benefits as per the Safeco RV Insurance policy.
Loan or Lease Protection Coverage: Safeco will cover the remaining loan or lease if you have to pay. This is an incredible coverage option offered by the Safeco insurance company but in that case, you have to pay more money per month.
In this article, we try to mention some of the most important coverage options you should know. When you call a local independent agent, you will come to know more about the coverages and benefits. We strongly recommend you have a constructive discussion with the agent so that you can make a better decision. Cheers!
Discounts
You have to scope to save some amount of money. Safeco offers discounts for your motorhome, auto, and RV insurance. Though this discount is not as much as you hope, it will definitely help you to invest your money in the other part of your RV expenses. You can get these discounts with some different options such as-
Completed Accident Prevention Course: This accident prevention course not only helps you to gain several skills but also assists you to get significant discounts on Safeco RV insurance.
Anti-theft Device Installed In Your RV: Install an anti-theft device to protect your RV from an unwanted occurrence. It will also allow you to get some discounts on RV insurance.
Bundle Options: You can get both auto insurance and RV insurance in the same policy. In that case, you will also get several discounts for bundle Safeco Insurance Package.
Get A Quote Before Starting Your Insurance Policy: It is possible to get a discount coupon if you get a quote before the day of starting your insurance policy. Our recommendation is to get a quote 7 or 8 days in advance, this is how you can get better discounts on RV insurance.
Pricing
The cost of Safeco RV Insurance is comparatively more reasonable than other RV insurance providers. The average cost of Safeco RV insurance is around $12 to $49 monthly according to your customized plans. This RV insurance costs also depend on your age, driving, and claim history. Besides, some other things they will also take into consideration such as the type of your motorhome, coverage areas, and other previous records.
Frequently Asked Questions
1. Is Safeco a reliable RV insurance company?
–Yes, you can undoubtedly rely on Safeco for your next RV, property or auto insurance. They have many years of industrial experience with a strong reputation in this insurance industry. Safeco is an excellent choice for you if you're looking for a customizable coverage plan. 100% trusted insurance company.
2. What type of recreational vehicle does Safeco insure?
– Almost all types of recreational vehicle Safeco insures. You can get Safeco RV Insurance for your motorhomes, campers, travel trailers and fifth wheels. For motorhomes, you can get for any class A, B & C which values not more than $1 million. For other recreational vehicles like pop-up campers, utility and horse trailers, this value may not extend more than $300000.
3. Does Safeco Cover RV for business and commercial purposes?
–No, Safeco RV insurance is only for personal use. You can't get the coverage if you use your recreational vehicle for business or any other commercial purposes. This insurance is not applicable for car race drivers, construction workers and other people who use it for working purposes.
4. Do you need auto insurance to get the RV insurance from Safeco?
–No, you don't need to have auto insurance to get the RV insurance from Safeco. But you can bundle your RV insurance with a home or auto insurance policy. In that case, you can get significant discounts too.
5. Which claim settlement options does Safeco Offer?
–They can offer the initial settlement in three different options: actual cash value, replacement cash value and agreed cash value. Actual cash value is the fair value of your RV in the marketplace. This value is depending on your RV conditions, prior accidents and mileage. Replacement cash value is applicable for those RV which is used less than a year. Lastly, agreed value is the calculated value mutually when you're creating the insurance policy.
Final Thoughts
Safeco RV Insurance is the right choice for those who want to get hassle-free customizable coverage for their dream RV. As it also has the lowest insurance rates compared to other insurance companies, our rating for this RV insurance is above average. Hope this article will help you to make your decision on whether Safeco RV insurance is good for you or not. If this article helps you, our effort will pay off. Thanks for reading.
Latest posts by Tim Harris
(see all)