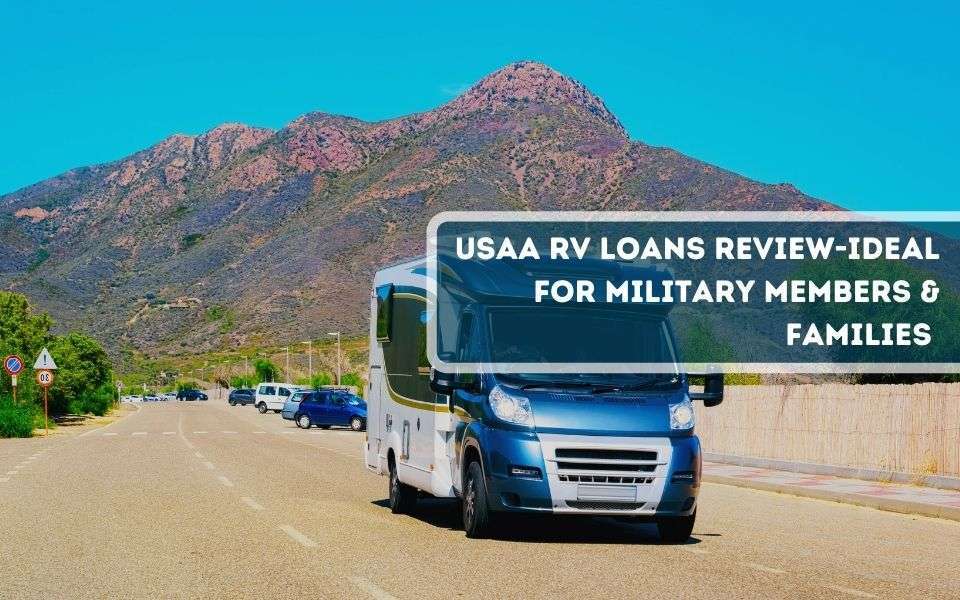 USAA RV Loans Review
USAA RV Loans Review-Ideal for Military Members & Families. RV loans, or Recreational Vehicle loans, have become a hot topic in recent years.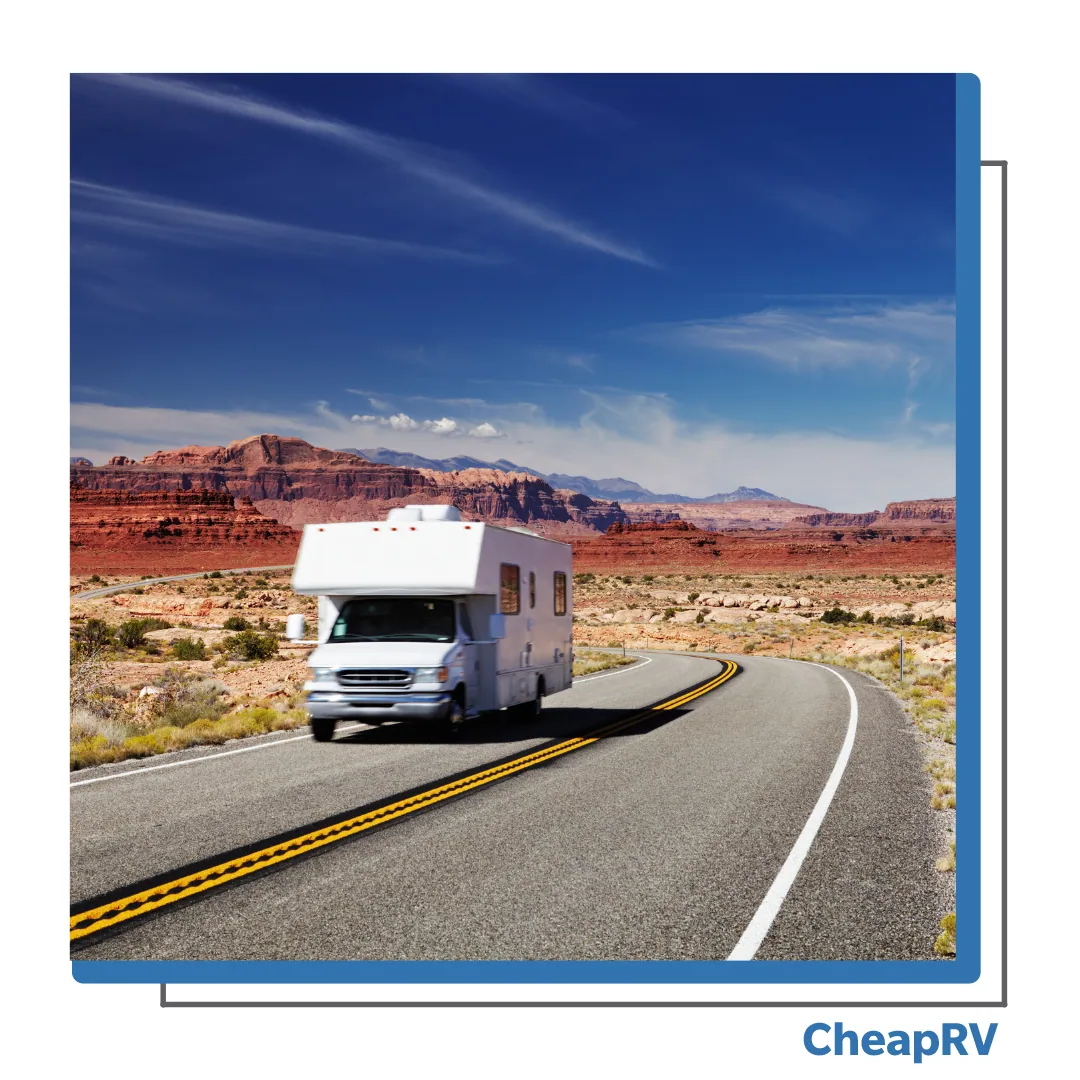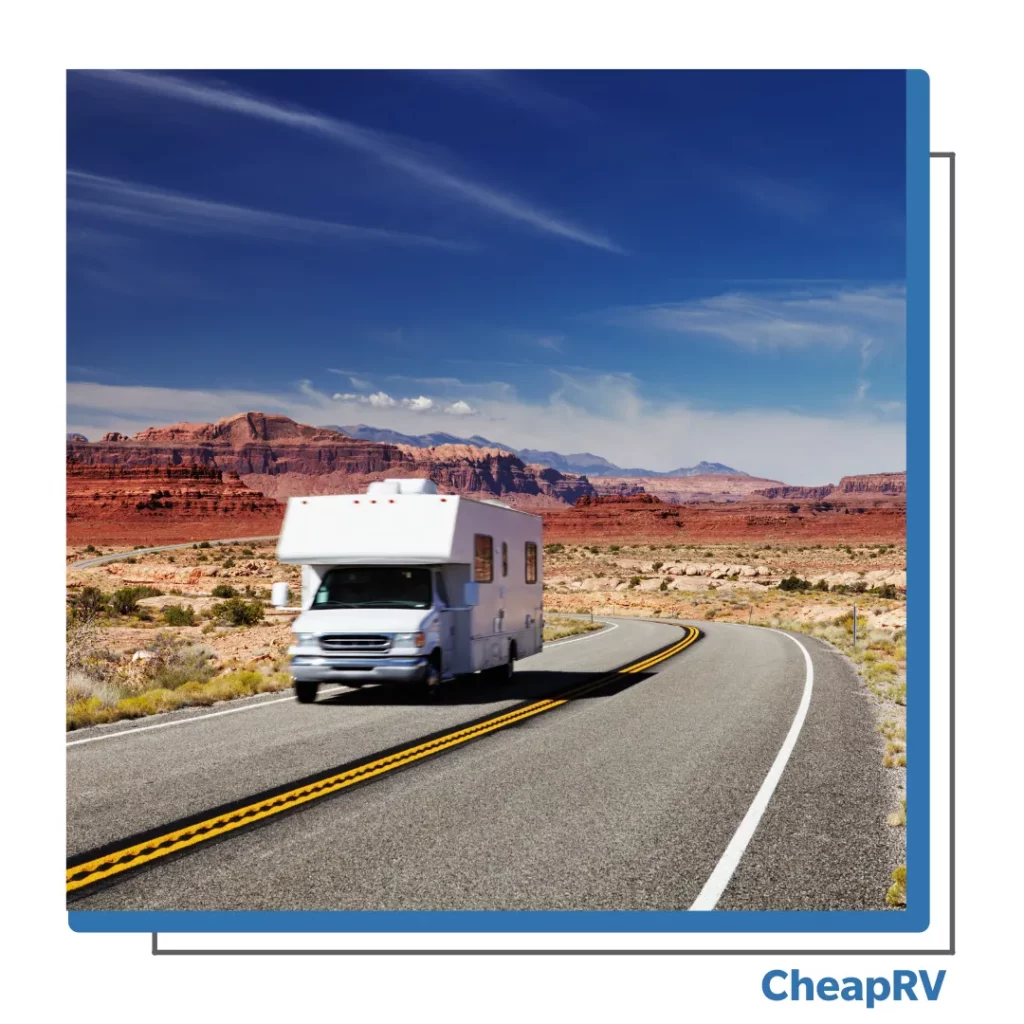 Many people who have never considered owning an RV are now looking at them as an option. But there is more to it than just getting an RV loan and buying an RV.
When you own an RV, you must also shell out thousands of dollars in maintenance fees. So whether you're considering buying a motorhome or travel trailer, you need to know the facts before you dole out cash on something you're unsure of.
So how do you do it? How do you get the best loan? And which company should you deal with?
To answer these questions, we'll thoroughly review the best RV loan option available on the market, USAA RV loans, and why you should use them for your next RV loan. But first, let's look at what USAA RV loans entail.
About USAA RV Loans
The USAA is one of the most trusted financial institutions in the country, and it's also one of the oldest. The USAA began as a service organization for military officers, but it has become an insurance provider and credit union over time.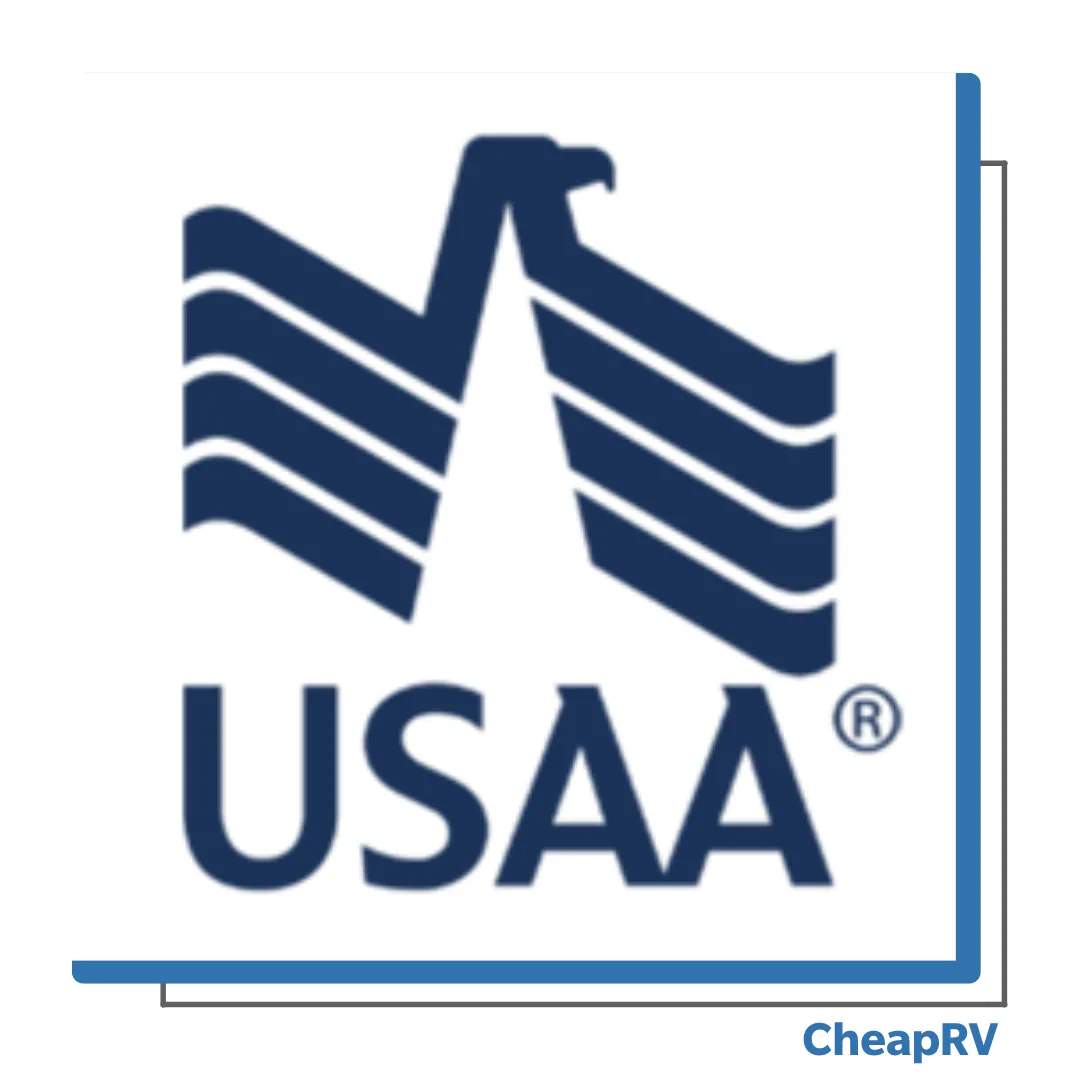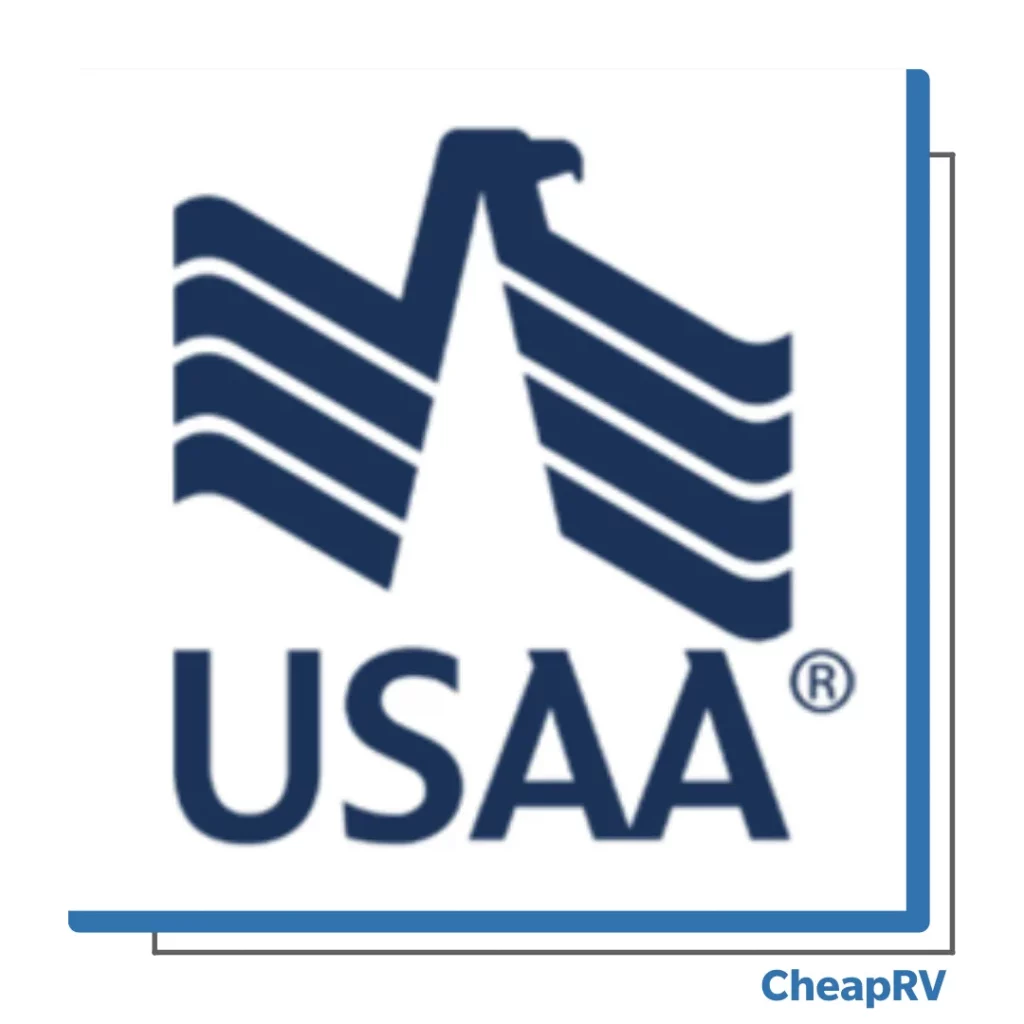 The USAA RV Loan is a great option for anyone who wants to own a recreational vehicle but doesn't have enough money to cover the purchase right away. This loan can help you finance your dream RV so that you can hit the road and start enjoying the open road sooner.
The USAA's sole purpose is to serve only military (or ex) members and their families. They do not serve any other type of individuals.
If you plan to get an RV loan from the USAA, you must be a United Services Automobile Association member. Also, to be a member of the USAA, you must meet the following conditions:
You are either a military member or belong to a military family
You are a veteran or the family of a veteran with an honorable discharge
You are either a cadet or midshipman on an ROTC scholarship
You have been a candidate officer for at least 24 months
The USAA is widely known for its commitment to serving its members and providing them with excellent financing services. As a result, they have built a strong reputation and gained the trust of millions of people in the financial sector over the years.
USAA RV Loans
If you're in the market for an RV, USAA can help you get financing. You may be surprised that USAA offers loans on RVs of all types, boats, trailers, and campers. You can even use your loan to pay off another loan you already have.
The best part is that USAA offers competitive rates and terms that are better than what other companies offer. For example, their rates start at just 6.20% APR and can go up to 180 months (15 years), depending on your vehicle type.
If you are planning on purchasing a new RV, USAA can provide 100% financing for your new RV purchase. It means you don't have to worry about paying anything out of pocket when buying your new rig. And if you opt for a down payment, they will also reduce your loan rate.
When it comes to financing your next RV, many options are available to ensure you get the best deal possible. In addition, if you want more than just a traditional RV, USAA also offers loans for other types of RV.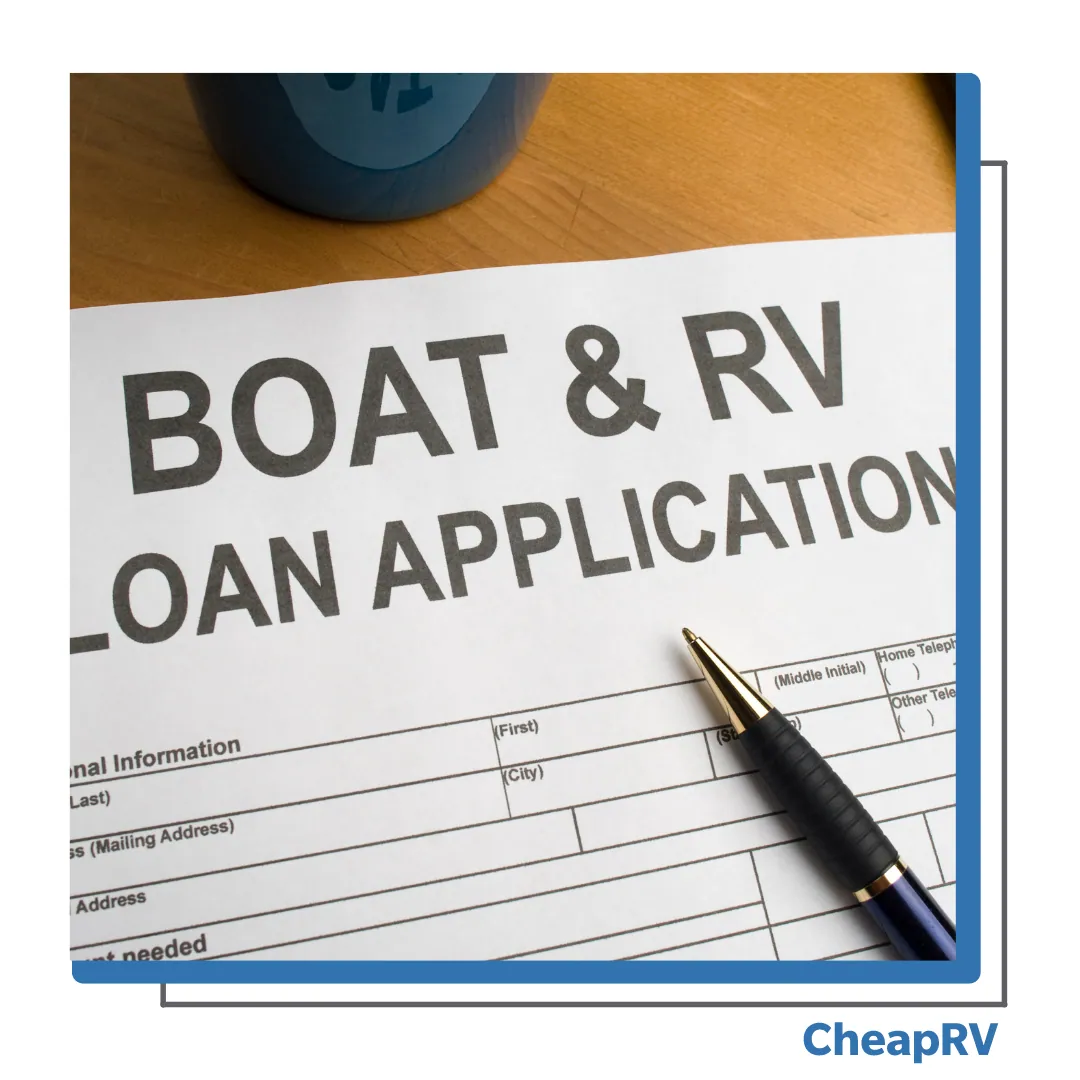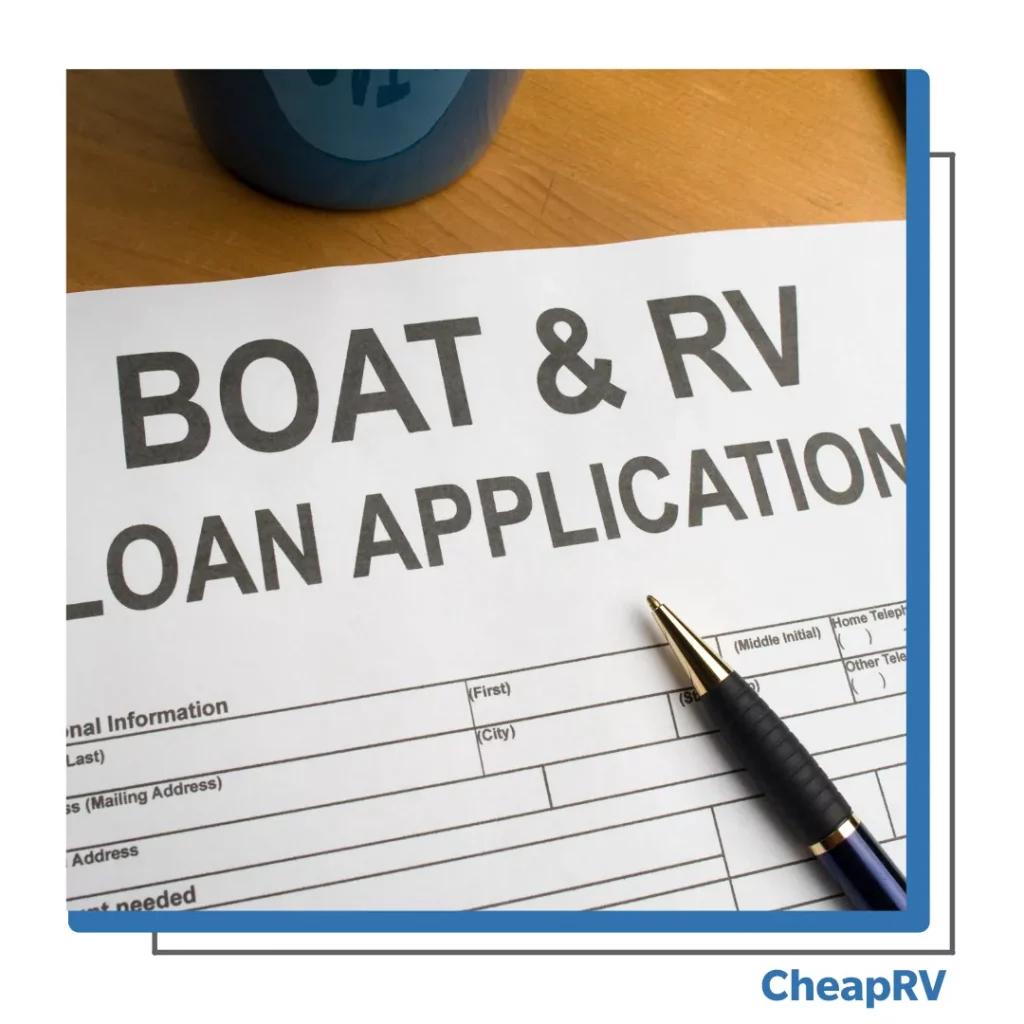 So whether you're looking for an all-terrain vehicle, luxury motor coach, or anything in between, USAA has your back.
If you're a member of USAA, you can find out how much your loan will cost before you apply by visiting their website or calling them directly. You can even ask them to assist you in refinancing your loan if you are not comfortable with your current loan term.
Benefits of USAA RV Loans
There are so many benefits of USAA RV loans that it's hard to know where to start. USAA RV Loans offer several benefits to customers. They include:
Competitive Loan Rates: AS said earlier, USAA RV loans are cheaper than other loan service providers. You wouldn't be bothered with hefty monthly payments because of its cheap APR.
No Down Payments: Unlike many other lenders, USAA doesn't require you to make a downpayment. You won't be required to make a down payment if you meet the minimum credit requirements for the USAA policy.
But if you do not meet the minimum credit requirement, you may be required to make a downpayment.
Long Loan Terms: USAA offers up to 15 – 20 years of loan terms for RV financing. This loan term helps ease the financial burden of shorter loan terms.
Autopay Discounts: USAA offers autopay discounts for RV loans. We recommend that people use this payment method because it takes off 0.25% of their monthly payments.
It might not seem like much, but when you sum up the discount over your entire payment period, you will understand how significant it is.
How to Apply for USAA RV Loans
USAA RV loans are a great financial option for you to get the RV of your dreams. The first step is becoming a member of USAA. You can do this by going to the USAA website, clicking on membership, and filling out an application.
Once approved, you'll have access to all USAA's services, including their loans.
Next, you'll want to go through the online application process for an RV loan with USAA.
That will take about 15-20 minutes and include gathering information about yourself (like your income), your current credit score and debts, what kind of vehicle you're looking for, and more.
You'll also need to choose which type of loan works best for you: fixed or adjustable rate and how much you want to borrow. The maximum amount available is $100,000, but if yours falls within that range, there won't be any problems getting approved!
Once all this information has been gathered and submitted, it's time for approval. Again, the team at USAA will review everything carefully before deciding whether or not they think they should give their approval or not.
Once your application has been approved, they'll evaluate it and let you know if any additional documents are required before they can proceed with processing your request further.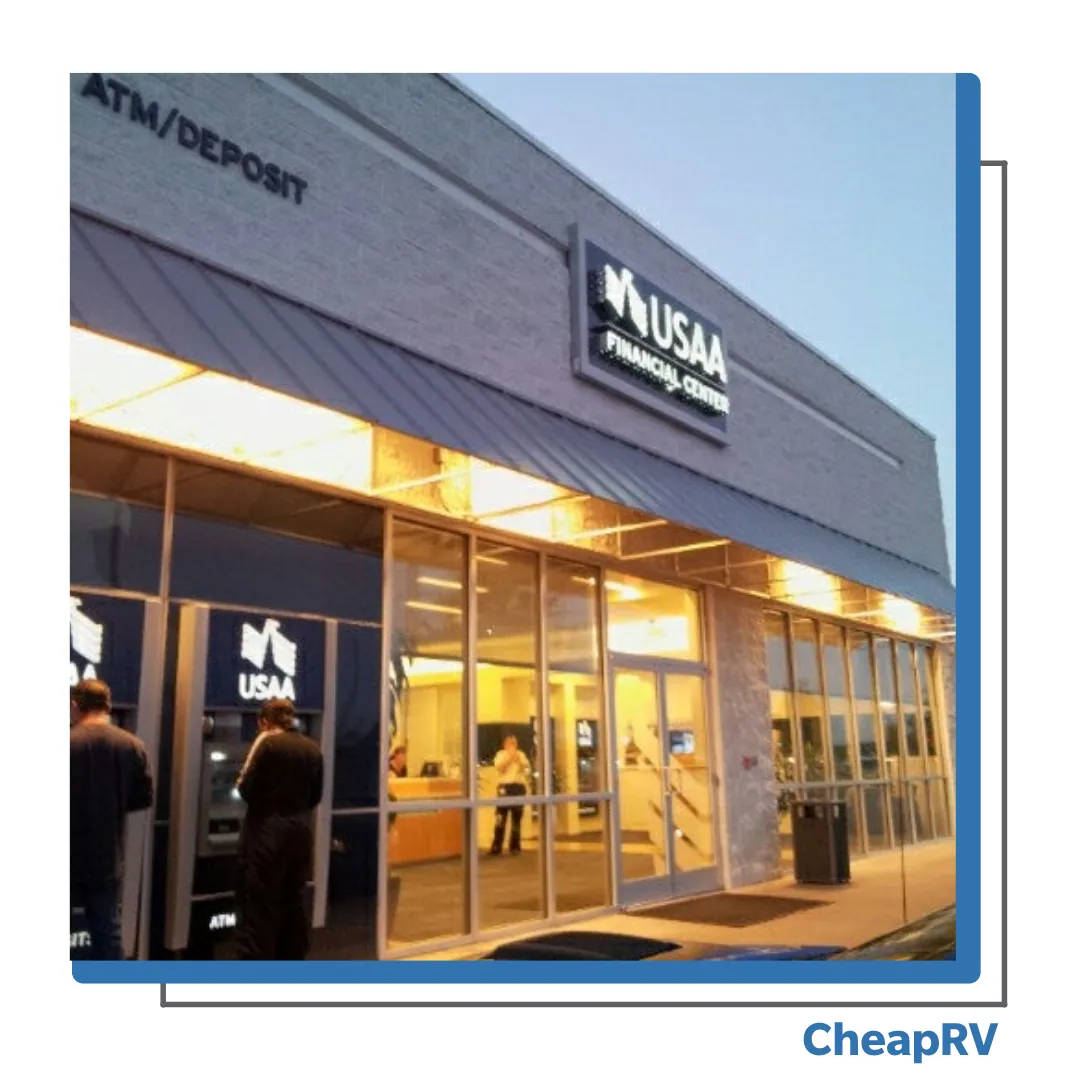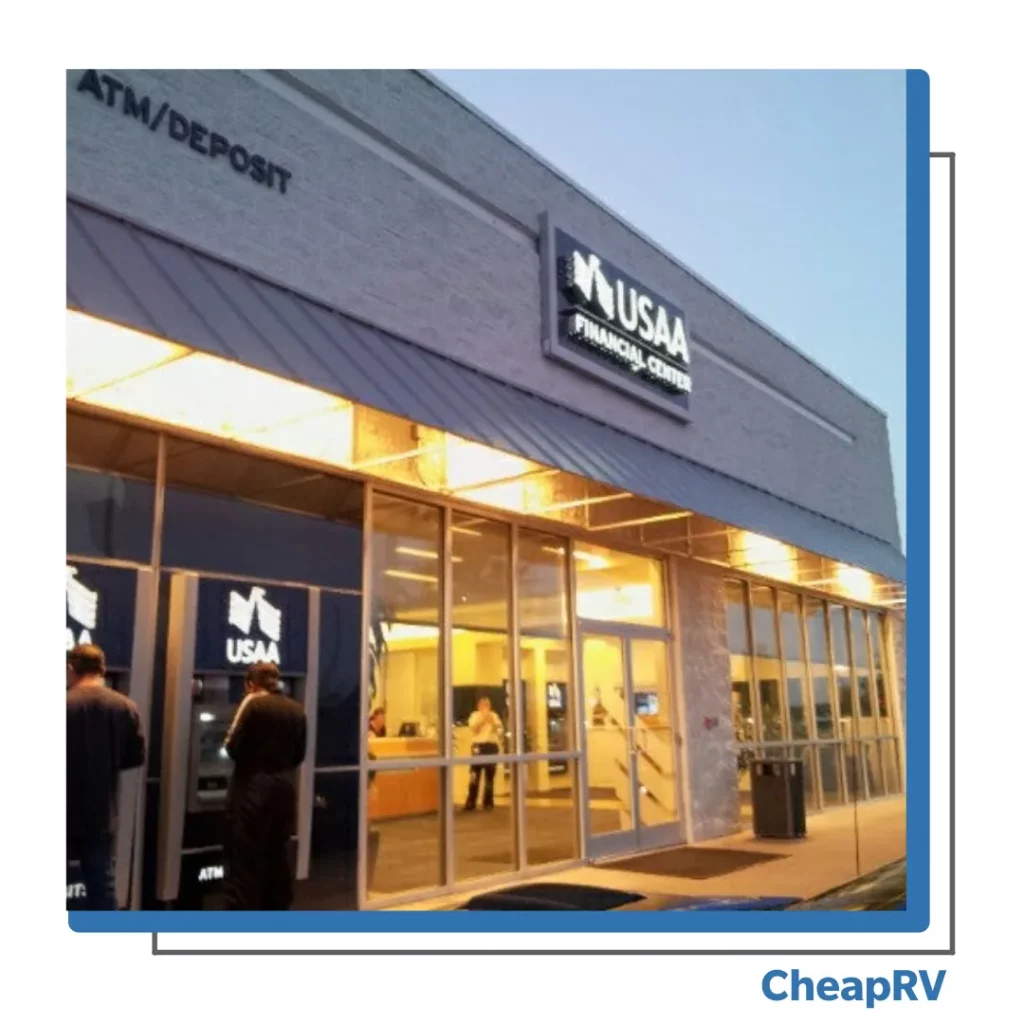 Your credit scores will be evaluated on the USAA website. A loan officer will contact you directly if any additional information is required or your application needs further review. If you want to fast-track your application process, you can call 1-800-531-USAA(8722) directly.
Frequently Asked Questions
What Information Do I Need To Apply?
USAA doesn't disclose the required information for applying for a loan to non-members. However, USAA requires members to provide their Social Security number, income statements, and military service records about themselves or their family members.
They also ask for your current address and phone number so they can contact you if they have questions or concerns.
Can I Get More Loans Besides the RV Loan?
USAA offers a variety of loans, including mortgages, auto loans, home equity lines of credit (HELOCs), and personal loans. Plus, if you take out multiple types of loans from USAA at once, you might be able to get additional discounts on each one.
For example, if you simultaneously apply for a mortgage and an RV loan through USAA, you could receive huge discounts on your mortgage application fee.
What Do I Need To Qualify for Usaa RV Loans?
USAA RV loans are available to retire military personnel and their immediate families. You'll also need a good credit score and enough income to make the payments on your loan if you're the primary borrower.
Is USAA Reliable Loan Service Provider?
USAA is one of the largest financial services companies in the United States, with more than 11 million members nationwide. The company provides loan services and insurance coverage for its members through its branch offices and call centers throughout the country.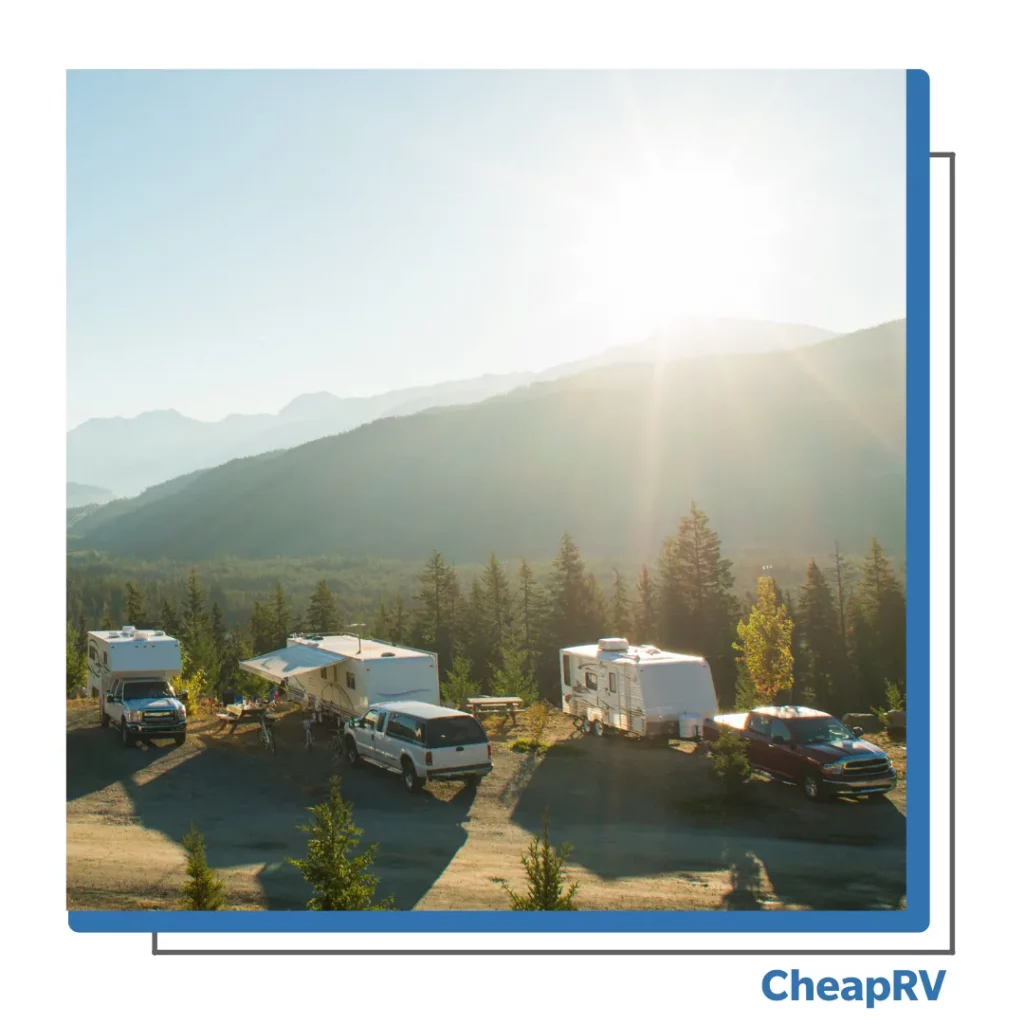 Final Thoughts
Overall, the USAA RV Loan is a veteran-friendly loan program that is perfect for members of the military and their families who are struggling to manage their RV financing. It has low rates and allows you to refinance your loan and access one of the best deals you can find on the market today.
We'd recommend USAA RV Loans for anyone seeking financing for this type of vehicle. Do your research, figure out your needs, go to the USAA website and fill out your application to get started.