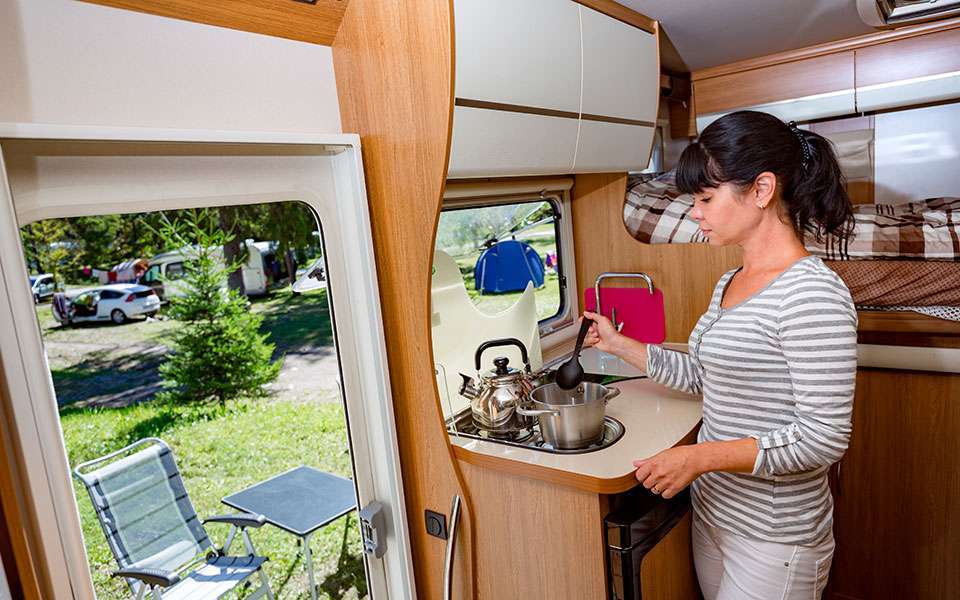 How Much Is RV Insurance per Month?
The monthly insurance cost varies from person to person, depending on several factors. One of the main factors that impact your monthly insurance cost is the type of coverage you choose for your RV. Therefore, you must consider several things before selecting your RV coverage to ensure you choose the right option.
The more coverage options you add to your RV, the higher your monthly insurance rates will cost. However, this coverage could be worth it if you drive your RV full-time. Road accidents are extremely common, so the more insurance coverage you have on your RV, the less likely you will spend thousands of dollars out of pocket after an accident.
Please continue reading to learn everything you need about monthly RV insurance costs and the factors affecting your rates. We will tell you everything you need so that you can pick the best insurance policy for your RV ownership needs.
RV Insurance Monthly Costs
Fortunately, it's uncommon for RV insurance to have a high monthly cost. Standard RV's typically cost $46 a month as a base rate. However, the more coverage options you add, the more money you'll spend.
The most expensive coverage you can purchase is Class A RV coverage, typically over $165 monthly. Following that, Class C coverage RVs cost around $85 a month. If you get a standard RV, motorhome, or travel trailer, you're likely to pay less than $46 monthly.
How Different RVs Affect Your Insurance
Generally speaking, you won't spend more than $1500 on full-time insurance coverage annually for your RV. However, you can spend significantly less than that, depending on the type of RV you purchase. So, before you purchase an RV, you should consider your monthly budget to ensure you have enough money to cover the cost of your insurance.
If you drive your RV full-time, you'll have to spend more on your insurance coverage to keep your vehicle safe. Alternatively, if you only drive your RV seasonally, you can invest in fewer coverage options to protect yourself.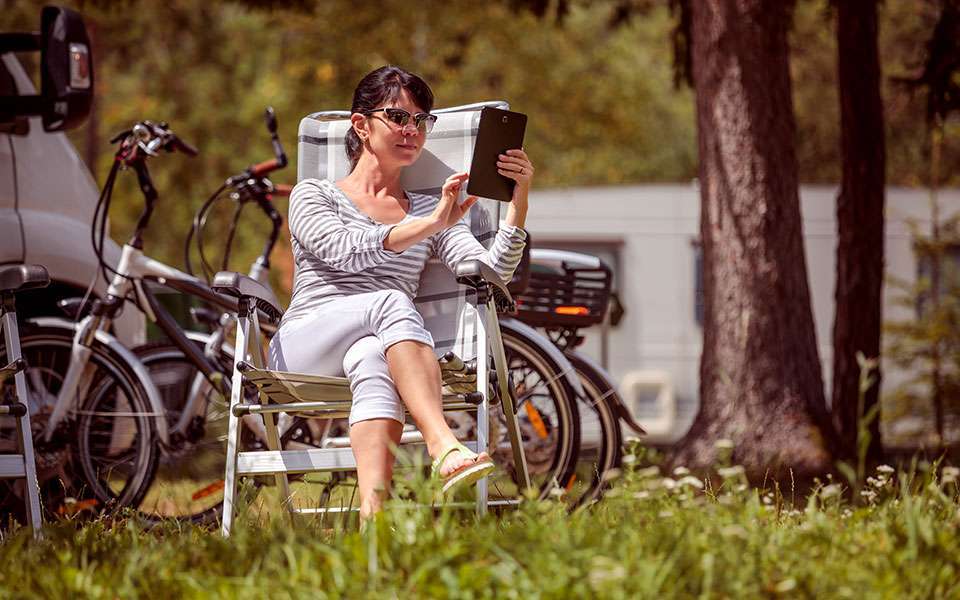 Things That Determine Your RV Insurance Cost
Several factors can impact your monthly RV insurance cost. It can feel overwhelming to look over all the insurance coverage types and the different providers that give you RV insurance. Below, we will go into further detail about each factor determining your RV insurance cost.
RV Type
There are several categories of RV that you can select to travel with. The type of RV you choose will significantly impact the cost of your monthly insurance. For example, if you choose a class A RV, you'll have the most expensive monthly insurance on the RV market.
Alternatively, choosing a Class B RV will have the cheapest insurance available for full-time RV drivers. The type of RV you choose to take on the road greatly impacts your monthly insurance costs because your insurance company needs to cover repairs.
Coverage Type
The second largest factor you need to consider when choosing your insurance coverage is the type of coverage you want. Each insurance coverage comes at a different price but protects you from several factors. The following things are typically covered by RV insurance.
Bodily injury
Physical damage
Collision coverage
Comprehensive coverage
Property damage
Vacation liabilities
Roadside assistance
Custom equipment coverage
Total loss replacement
you can opt in or out of any of these coverage types depending on your preferences. If you choose to go with every insurance coverage possible for your RV, you'll have to pay higher monthly rates. However, if you have a loan on your RV, it would be best to choose the highest insurance coverage to protect yourself financially.
Agency
Each insurance agency will give you different quotes on your insurance policies. You'll also have different premiums for insurance coverage offered through different agencies. You'll need to speak with an insurance agent to determine whether or not you want to go with that company.
It would be best to price-match your insurance coverage with several companies to ensure you get the best deal. You can get a free quote from multiple insurance companies before you sign a contract. Consider the following things before choosing your insurance agency.
Average savings
24-hour customer support
Customer ratings
Coverage options
Online purchases and coverage terms
Driving Experience
If you're a new driver, your insurance rates will be higher than someone on the road for years. This means that teenage and young adult drivers typically pay higher insurance rates for their RVs. An insurance company will also look into your driving history for accidents or a spotty driving record to determine your rate.
RV's Condition
The condition of your RV has a huge impact on your monthly insurance rates. For example, insurance companies typically offer discounts for people who purchased brand-new RVs instead of used ones.
Properly maintaining your RV is a great way to lower your insurance rates because companies want to ensure they keep a profit.
If you take out an insurance policy on a dilapidated RV, you'll likely pay more on monthly insurance costs. The insurance company sees damaged RVs as a huge risk, so they'll charge more monthly.
RV's Driving Time on Road
The more often you drive your RV, the more money you'll have to pay in insurance costs. If you drive your RV full-time, you'll have higher insurance rates than someone who only drives their RV seasonally. These rates are different because the more time you spend on the road, the more likely you will end up in a car accident.
Miscellaneous Factors
Aside from all the factors we've discussed, insurance companies consider miscellaneous criteria when factoring in your insurance rate.
Driving record
RV driver's credit history, age, and experience
RV, trailer, or motorhome's value
Past credit history
Requested coverage
Your RV travel miles
Destination and ZIP code
Claim filing history
Insurance companies underwriting factors and considerations
RV's market value
Value of contents
Why Should The RVers Buy RV Insurance?
RV drivers should buy insurance to protect themselves from financial consequences during a vehicle accident. Unfortunately, vehicle accidents are more common than you think, so you must keep your vehicle safe from these scenarios. Even if you don't cause a car accident, if you don't have insurance on your RV, it could cost you thousands of dollars in repairs and put you at risk of a lawsuit.
Most places require you to purchase insurance when you drive a vehicle on the road. So, in addition to financial consequences, you could face legal consequences if you go without RV insurance.
Conclusion
Monthly RV insurance costs vary from person to person depending on several factors. Our guide discussed all the factors that insurance companies consider before giving you a rate. The RV coverage you choose depends on how often you take your vehicle on the road and the type of RV you purchase.
Before you purchase your RV, you should read our insurance buying guide to ensure you stay within your budget. For instance, if you purchase a Class A RV without considering its insurance costs, you could go way above the monthly amount you want to spend.