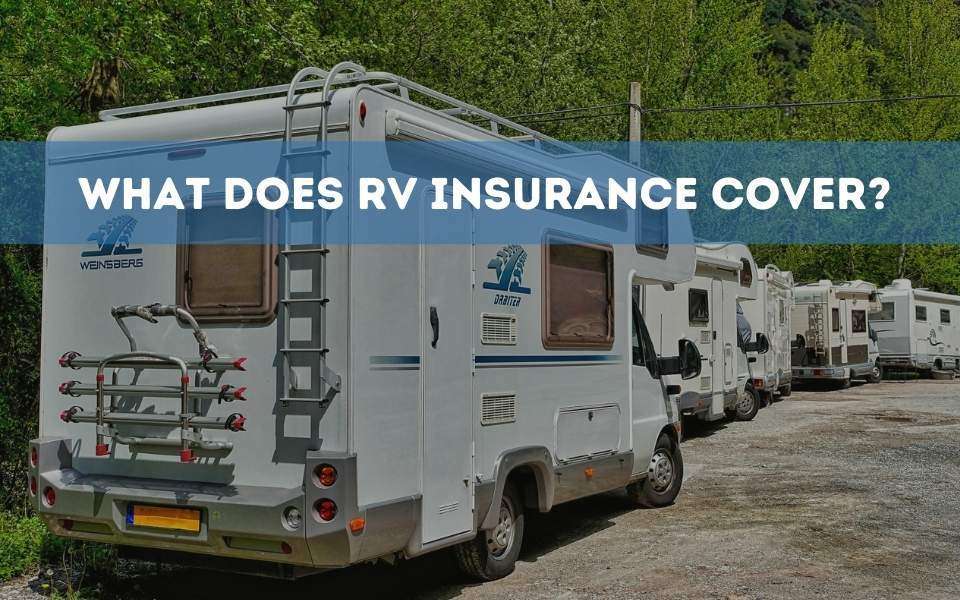 Understanding What Does RV Insurance Cover?
No matter which type of RV you purchase, you need motorhome insurance to keep yourself and your vehicle safe. You also need to pay attention to the coverage your insurance company offers for your motorhome to ensure that you keep yourself safe from damage.
The insurance coverage you purchase depends on your RV type and how often you take it on the road. Either way, you need insurance on your RV because road accidents are extremely common, even if you've never been in an accident before.
Please continue reading to learn everything you need about your RV insurance coverage. There are three categories of RVs you must pay attention to ensure you pick a coverage that suits your needs.
Types Of RV Insurance
There are three categories of RV insurance coverage you need to understand. Basic coverage, total loss coverage, and other RV coverage options. Basic coverage includes liability, collision, underinsured or uninsured motorist, and comprehensive coverage.
Total coverage is a step above basic coverage. It includes cash value coverage, agreed value coverage, purchase price guarantee, and market value coverage, besides the previous coverage options mentioned in the basic coverage section.
Many RV enthusiasts stick to those two coverage types, but if you're a full-time RVer, you may want to add additional RV coverage options to your roster. Different insurance companies offer miscellaneous coverage options that can come in handy depending on your lifestyle.
RV Insurance Coverage
How you use your RV is the most important factor when deciding which RV insurance coverage you should choose. For example, if you only use your RB for special occasions, you don't want to pay for premium coverage options that suit full-time RV drivers better. Below, we will detail the coverage options so you understand which would work best for your situation.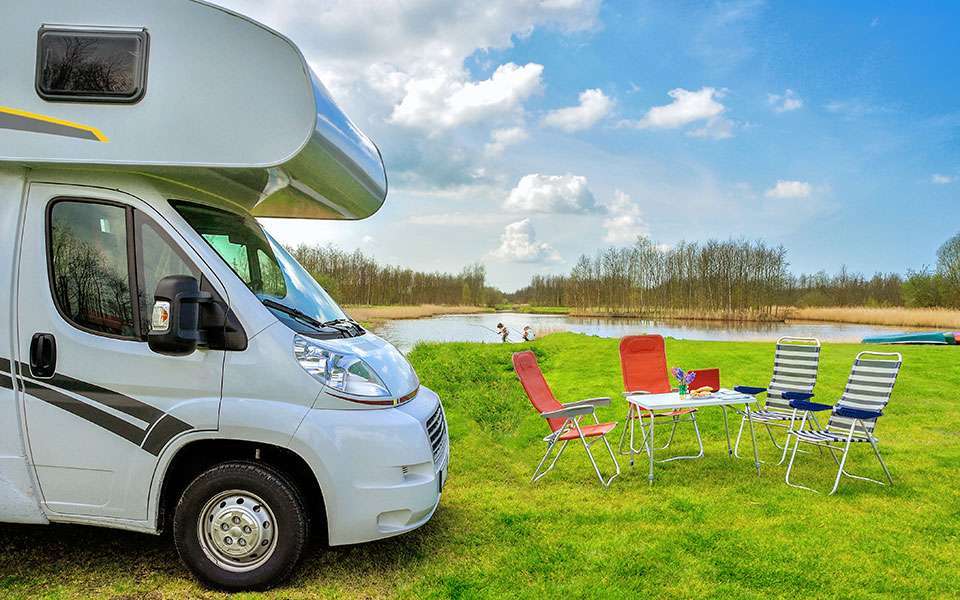 Physical Damage Coverage
This is one of the most important insurance coverage because it covers damage during an accident to your RV. Vehicle accidents are extremely common, so when you drive your RV on the road, you need physical damage coverage to keep yourself safe. Without this insurance coverage, you could pay thousands of dollars out of pocket on RV damage repairs. This coverage also protects you from personal liability during a vehicle accident.
Collision Coverage
Collision coverage keeps you safe when you get into an accident and cause damage to another vehicle. Without this coverage, you would have to pay money out of pocket to repair someone else's vehicle during an accident. Collision coverage applies whether you're at fault or the other party causes the accident.
RV Roof Protection
The roof of your RV is one of the most susceptible parts of your RV to weather damage. For example, if it hails when you're on the road, you'll likely have plenty of dents on your roof that could cause permanent damage to your RV.
You'll need to speak with your insurance agent about RV roof protection to understand their coverage options. Each insurance company offers different coverage for your RV roof.
Property Damage Liability and Bodily Injury
If you face any injuries or damage while driving your RV, this insurance coverage will protect you financially. This is also a great coverage option to protect you from legal fees that result from an accident. If you own a travel trailer, you don't have to expect expensive rates for this type of insurance.
Medical Payments
Medical payment coverage is an important part of RV driving when you live in the United States. If you get into an accident, this coverage option that keeps you saved from medical bills despite the person at fault. So, even if you caused the accident, you don't have to worry about medical payments.
Underinsured or Uninsured Property Damage
If someone with faulty insurance coverage crashes into your RV, this coverage will keep you safe. You would be surprised how many people drive on the road without insurance. Getting into an accident with someone without insurance is more common than you think, so you should keep yourself protected.
Pest Protection
Just like regular homes, your RV is susceptible to getting pests. If you park your RV in an area with insects, rats, or any other vermin, they may be attracted to your RV. Fortunately, you can invest in this insurance coverage to protect against damage when a pest enters your vehicle and wreaks havoc.
Comprehensive Coverage
Unfortunately, you need more than collision coverage if you want to keep your RV safe during an accident. This type of coverage keeps you safe in the following scenarios.
Earthquakes
Explosions
Damage caused by wildlife
Falling objects
Missiles
Fire
Riots
Theft
Hail
Windstorm
Flood
Total Loss Coverage
If you encounter total property loss to your RV during an accident, this coverage will keep you safe. No matter how much coverage you will get through comprehensive or collision, you need this type of
coverage to ensure the safety of your RV. This type of coverage can help you get a new RV when yours is beyond repair.
Things RV Insurance Won't Cover
Unfortunately, there are situations you'll encounter that don't have RV insurance coverage. The following are common scenarios he may face that insurance won't assist him with.
If you don't have the correct coverage, then your insurance won't protect you from natural disasters. However, some insurance companies protect from natural disasters like floods and tornadoes. You'll need to ask your insurance agent about their natural disaster coverage.
Choosing Your RV Insurance Coverage
Insurance coverage isn't a one size fits all situation. Before choosing the right coverage for your RV, you need to consider the following things.
Do you have enough money to cover your loss if you have an accident in your RV to cover total loss?
How often do you drive your RV?
Consider collision, liability, and comprehensive coverage to get maximum protection for your RV.
FAQ
What does RV insurance typically cover?
Typical insurance coverage for RVs includes liability, collision, and comprehensive coverage. However, you can purchase plans from your insurance company to accommodate more situations.
Is a camper covered under homeowners insurance?
Your homeowner's insurance policy can cover your total camper partially. However, you'll need to look into your coverage because every insurance company covers these campers differently.
Does RV insurance cover water damage?
State Farm RV insurance covers water damage. Water damage is a common coverage included in most insurance plans for RVs.
Conclusion
After reading through our guide, you should know what RV insurance covers. There is a wide range of coverage options that you can choose from depending on your RV lifestyle. You'll want some RV coverage options, and some you should opt out of if you don't drag your RV full-time.
Before you sign a contract with an insurance company, you should ask plenty of questions to the insurance agent. To save your RV and personal possessions, you should invest in the highest coverage possible, even though it costs money.