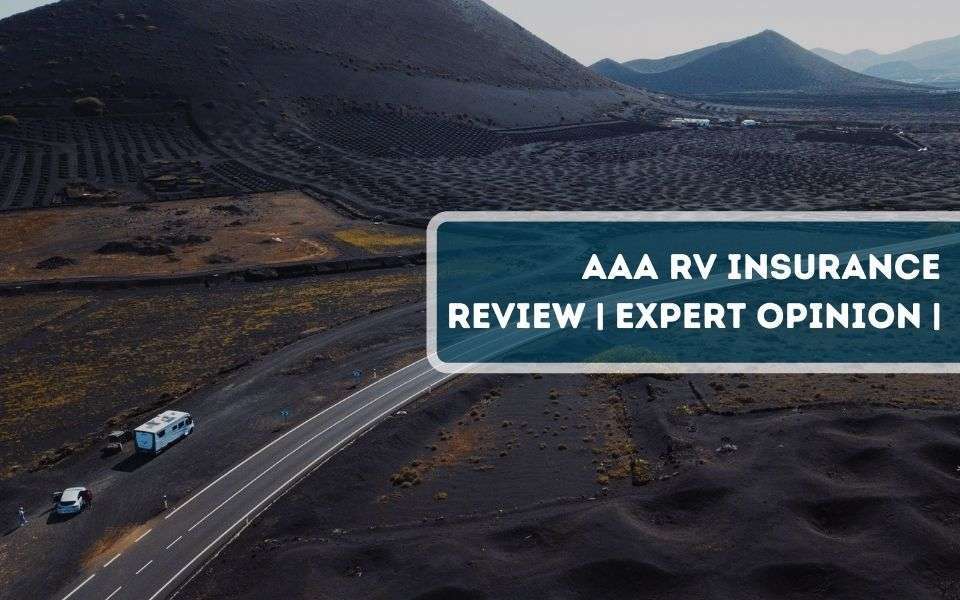 AAA RV Insurance Review
For over 100 years, the American Automobile Association has advocated for motor vehicle travelers' safety and security. In its early beginnings, AAA was started as an organization with memberships dedicated to making the roads safer and more efficient.
The National AAA, Triple-A, provides insurance, travel clubs, and automotive services. In addition, the National AAA, the Triple-A, offers many auto-related products and services, such as auto insurance, locksmith service, and emergency fuel delivery.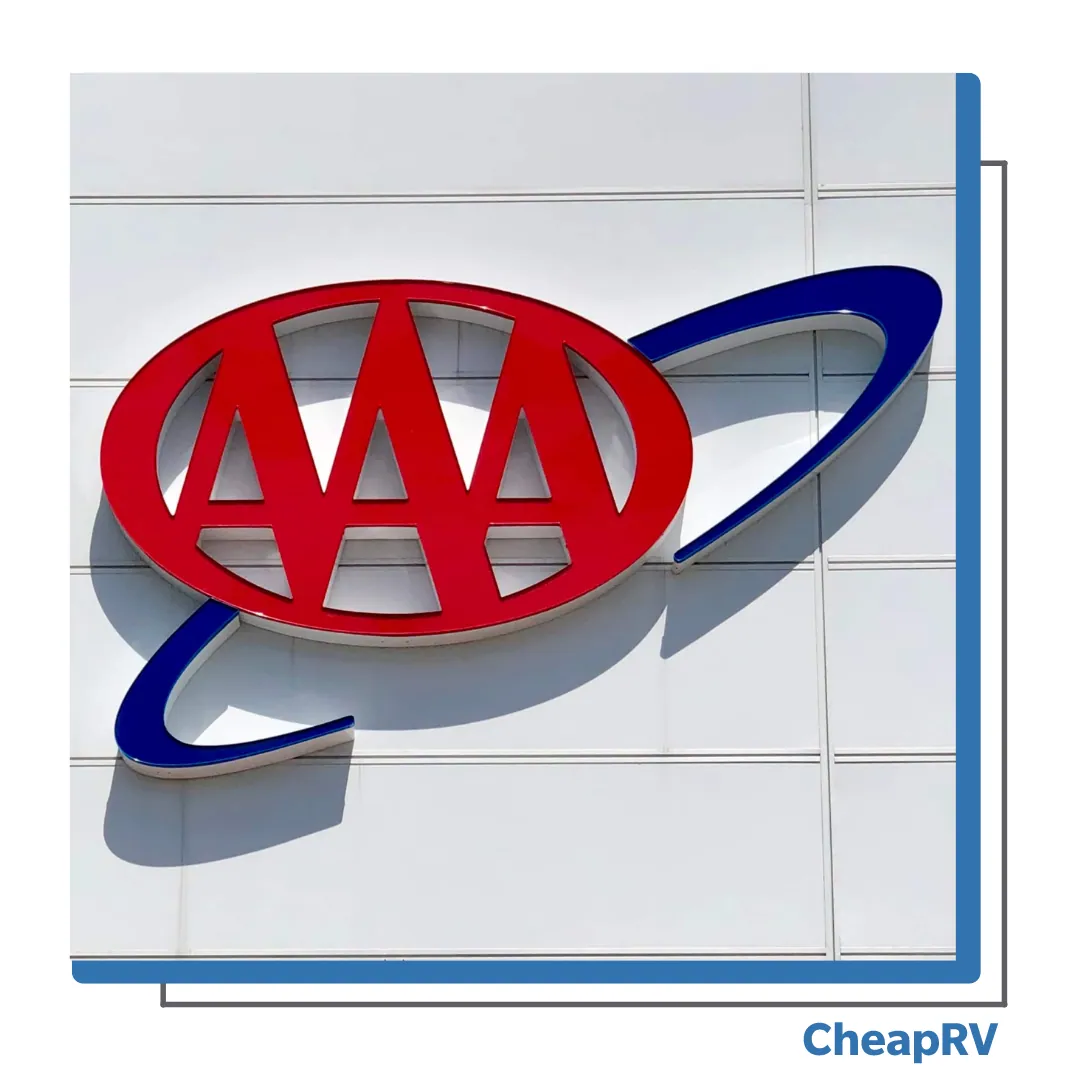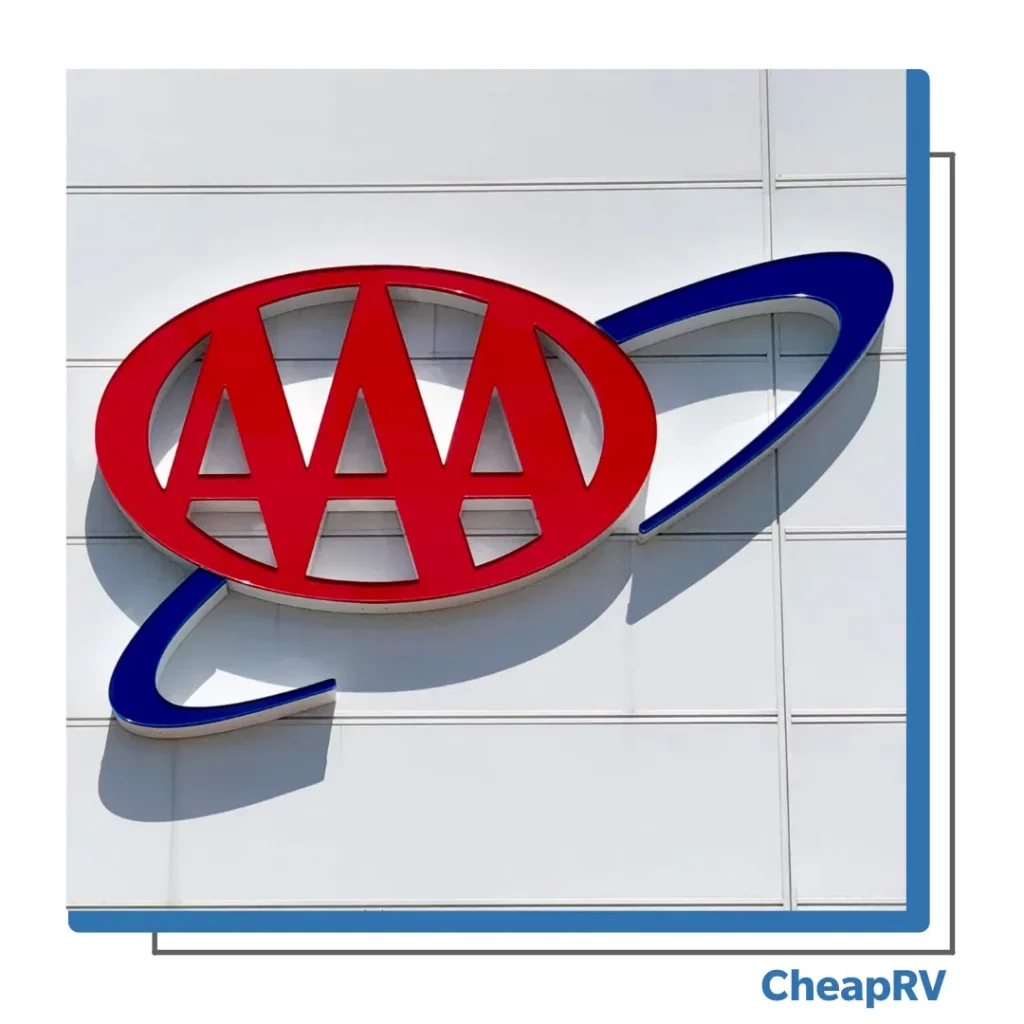 In this review, we'll give you detailed information about everything you need to know about AAA RV insurance.
We have collated expert and logical opinions about the positives and pricing information about AAA RV insurance in this review. But first, let's look at what AAA RV insurance entails.
About AAA RV Insurance
You may not know it, but your membership with AAA can do more than help you find your way around town and get a jump-start when you're out of gas.
You can also get a discount on your RV insurance. But unfortunately, the AAA RV insurance program is only available to all premium members of AAA.
AAA is affiliated with more than 1,000 clubs in North America. These clubs are responsible for insurance coverage and other benefits. They ensure that every member gets top-notch service from the time they join up until they retire their membership.
The insurance coverage is not available in all states in the US, so it's essential to check whether you qualify before purchasing a policy.
If you're not sure you're eligible, check out the AAA website, which has more information about eligibility requirements and how to apply for coverage.
AAA provides insurance coverage in some of the following states:
Alaska
Arizona
California
Nevada
Montana
Utah
Wyoming
However, you should know that you need a paid membership to access AAA's RV insurance. The membership fee costs around $119 per year.
Benefits of AAA Insurance
When you choose to be insured with the American Auto Association (AAA), you enjoy various benefits with no added charges. These benefits include:
Excellent Customer Service: They have a good customer service reputation. They offer around-the-clock customer support and reply quickly in cases of emergency. In addition, they have a high customer satisfaction rate due to their top-notch services.
Additional Services: When you become a paid member of the AAA, you get access to various added services, including roadside assistance, emergency fuel delivery, locksmith services, etc.
Online Payment Policy: This policy makes paying for your insurance costs quickly without issues. The AAA payment gateway is user-friendly and highly intuitive.
Several Discount Opportunities: With AAA insurance, you get access to multiple discounts. Although, the discounts are subject to various factors like your state, age, and RV.
RV Coverage options
AAA's insurance coverage varies from region to region. Generally, AAA insurance covers motorhomes, travel trailers, and campers. It also covers additional services, including lodging and transportation, when your RV is damaged from an accident.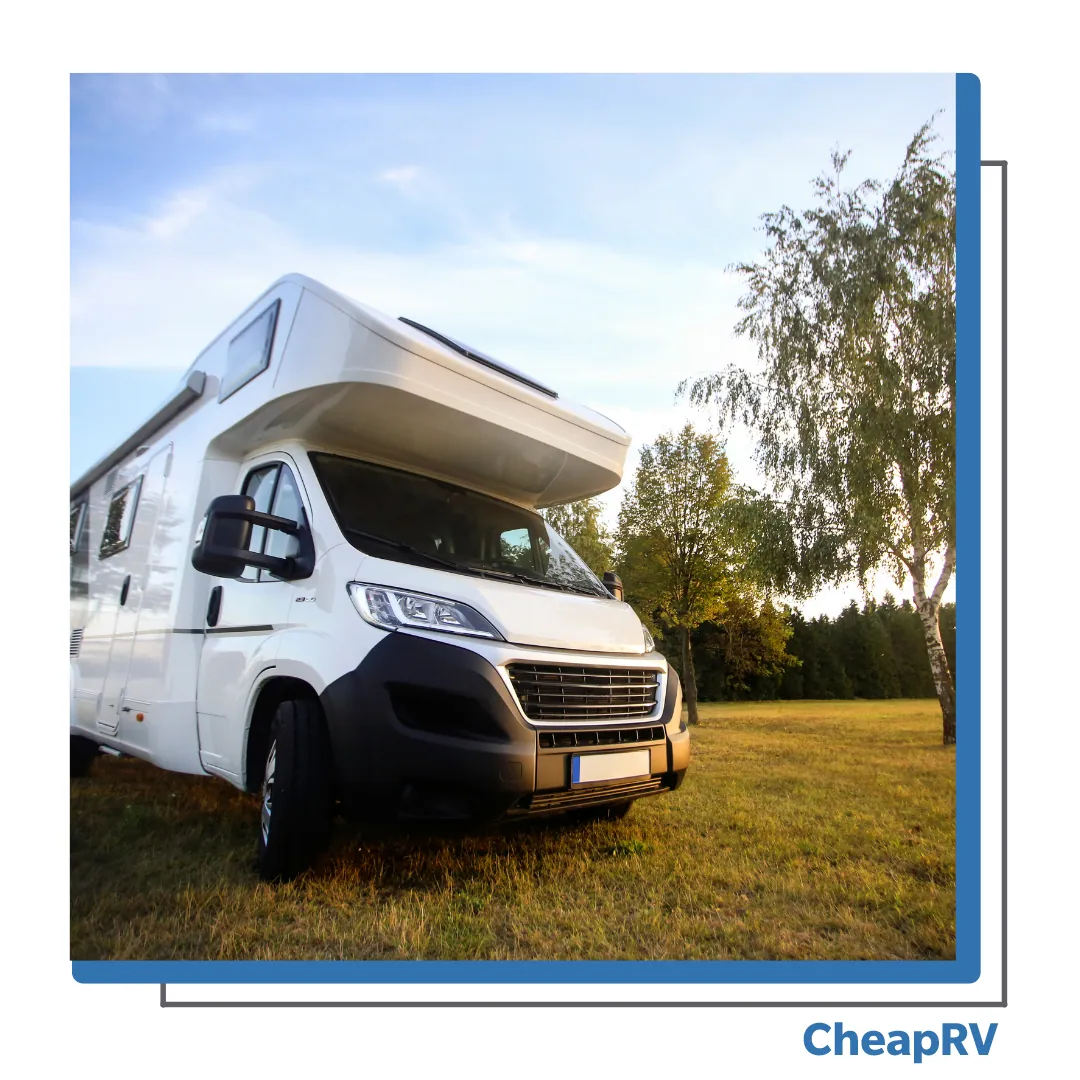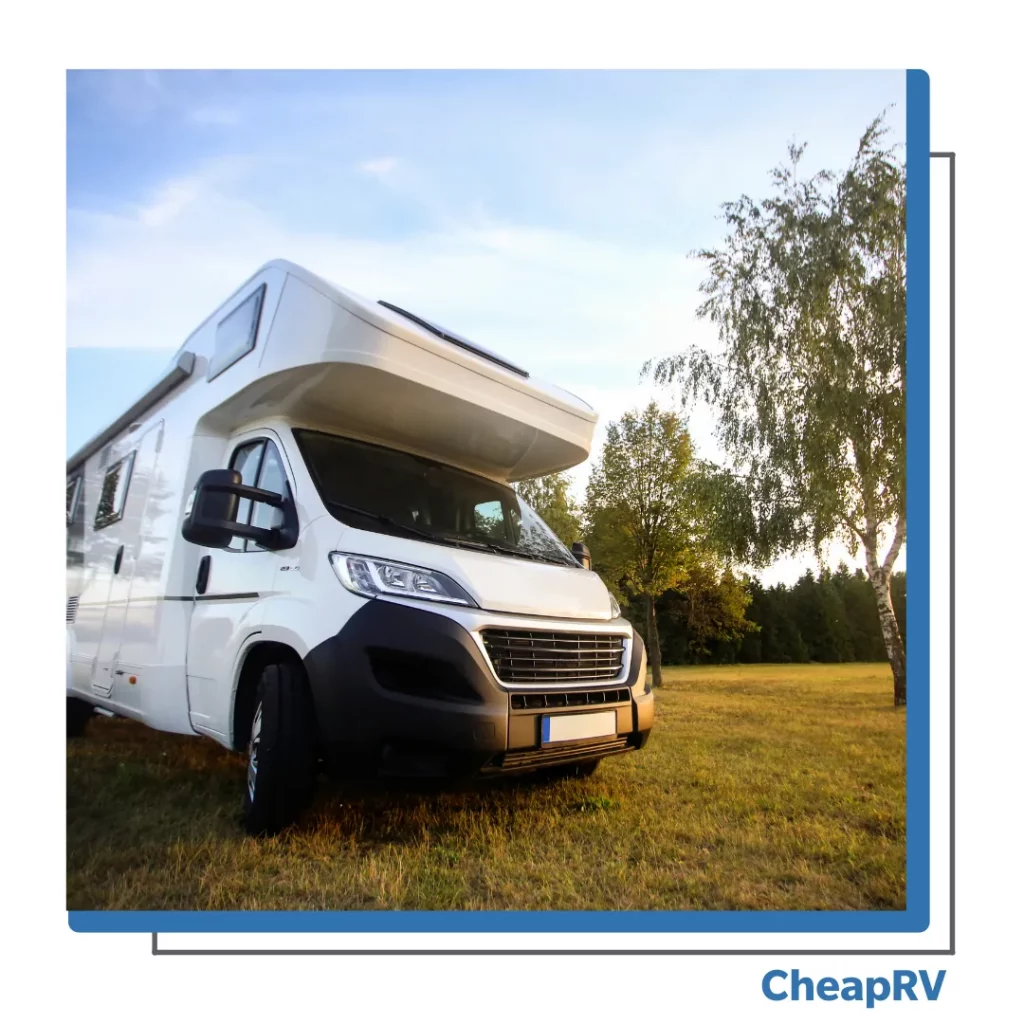 However, you can upgrade your plan to the Plus RV or Premium RV to get access to more benefits. These plans offer the following benefits:
Plus RV Towing: You get up to 100 miles of roadside assistance for up to 4 tows.
Premium RV Towing: Up to 200 miles of roadside assistance if your RV is damaged or broken.
Flat Tire Service: They help you change or inflate your tire when needed.
Fuel Delivery: If you run out of fuel while on your trip, they will provide you with a significant amount of fuel to help you reach the next gas station.
Locksmith Services: If you misplace your RV's key, AAA locksmith services can help you get back into your RV.
Double Extraction Service: They can help you get another truck with an operator when necessary.
Trip Interruption & Car Rental: If your RV gets damaged and needs repair while on your trip, you can get access to another truck on rent to continue your vacation.
Discounts: AAA provides its customers with a lot of discounts. However, these discounts may vary from state to state. So feel free to call their customer support and know how much discount you are entitled to in your state.
AAA RV Insurance Pricing
The AAA website has no specific insurance rates because they vary across states. However, there is an essential list of prices for each coverage available.
If you're interested in finding out how much it would cost for your RV, you can call their office and speak to an agent about your specific situation.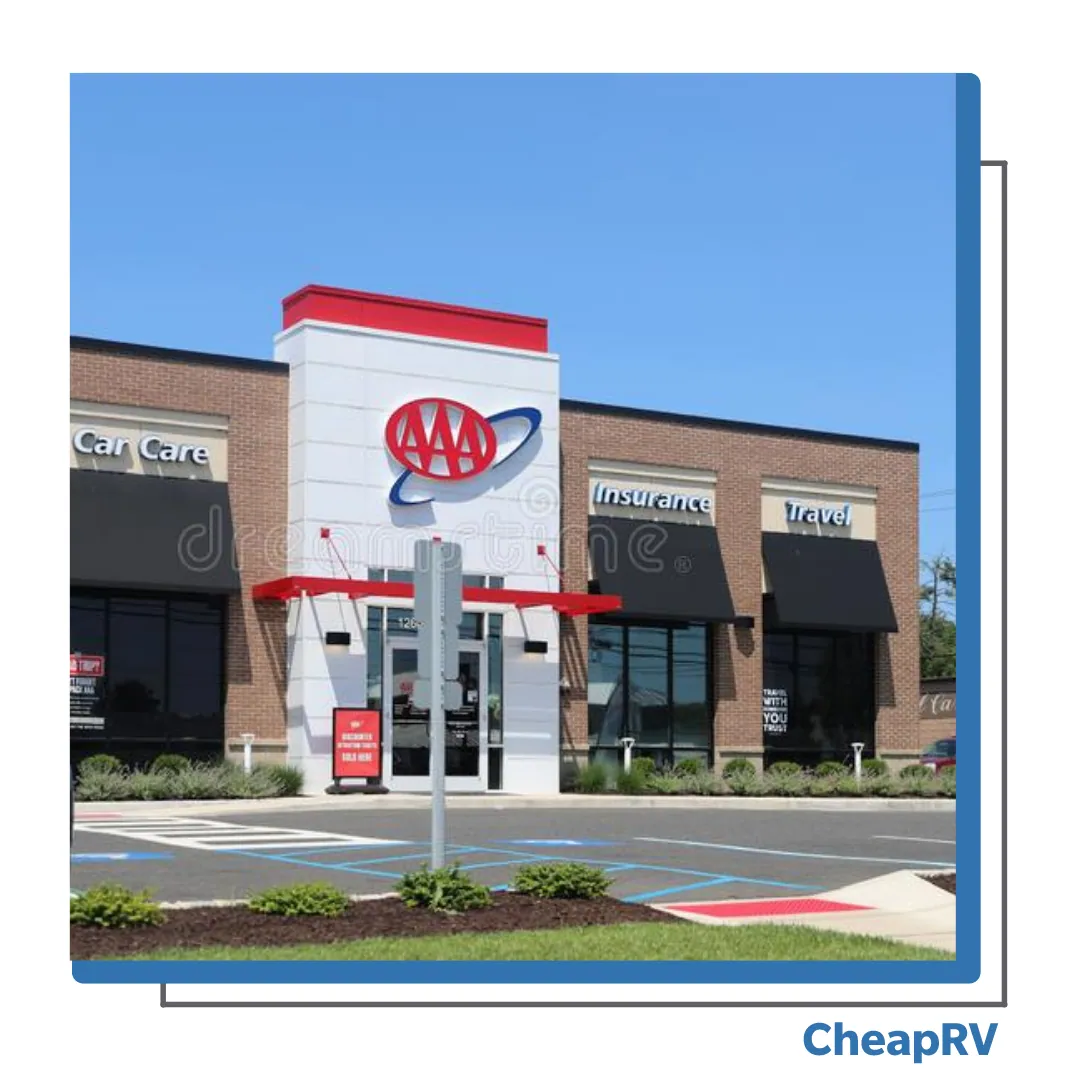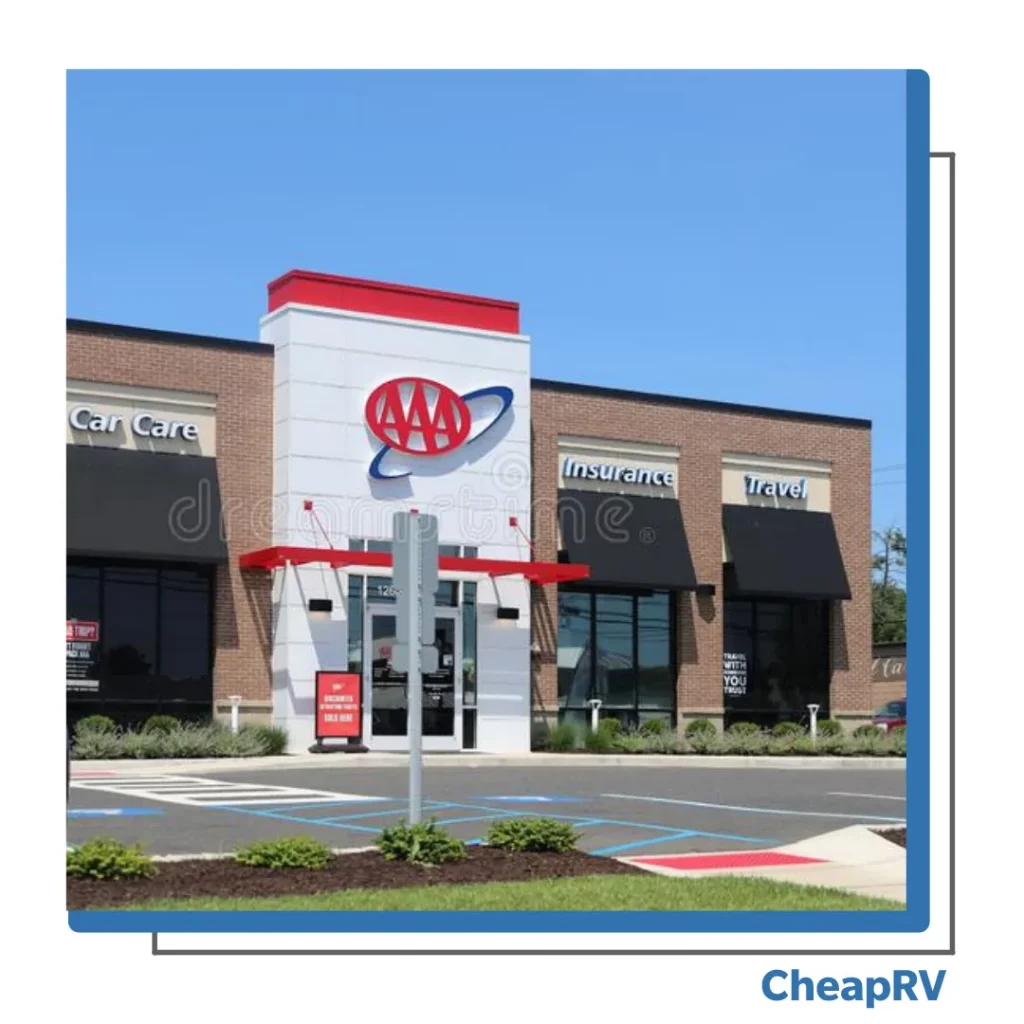 As mentioned, AAA is affiliated with several clubs responsible for insurance coverage and costs. So if you're already a member of one or more of these organizations, you'll also be eligible for AAA RV insurance.
AAA RV Insurance also varies based on age and driving history. And it also depends on the size, model, value, and age of your RV.
In addition to this information, other important considerations, such as deductible amounts and credit history, will affect how much money you'll end up paying per month or year for your coverage plan with this company.
Frequently Asked Questions
Is Considering AAA RV Insurance a Good Idea?
AAA offers excellent insurance policies and services to help make your life on the road safer and more accessible. Whether you're just taking a weekend trip or you're planning on spending years traveling in your RV, they have options for you.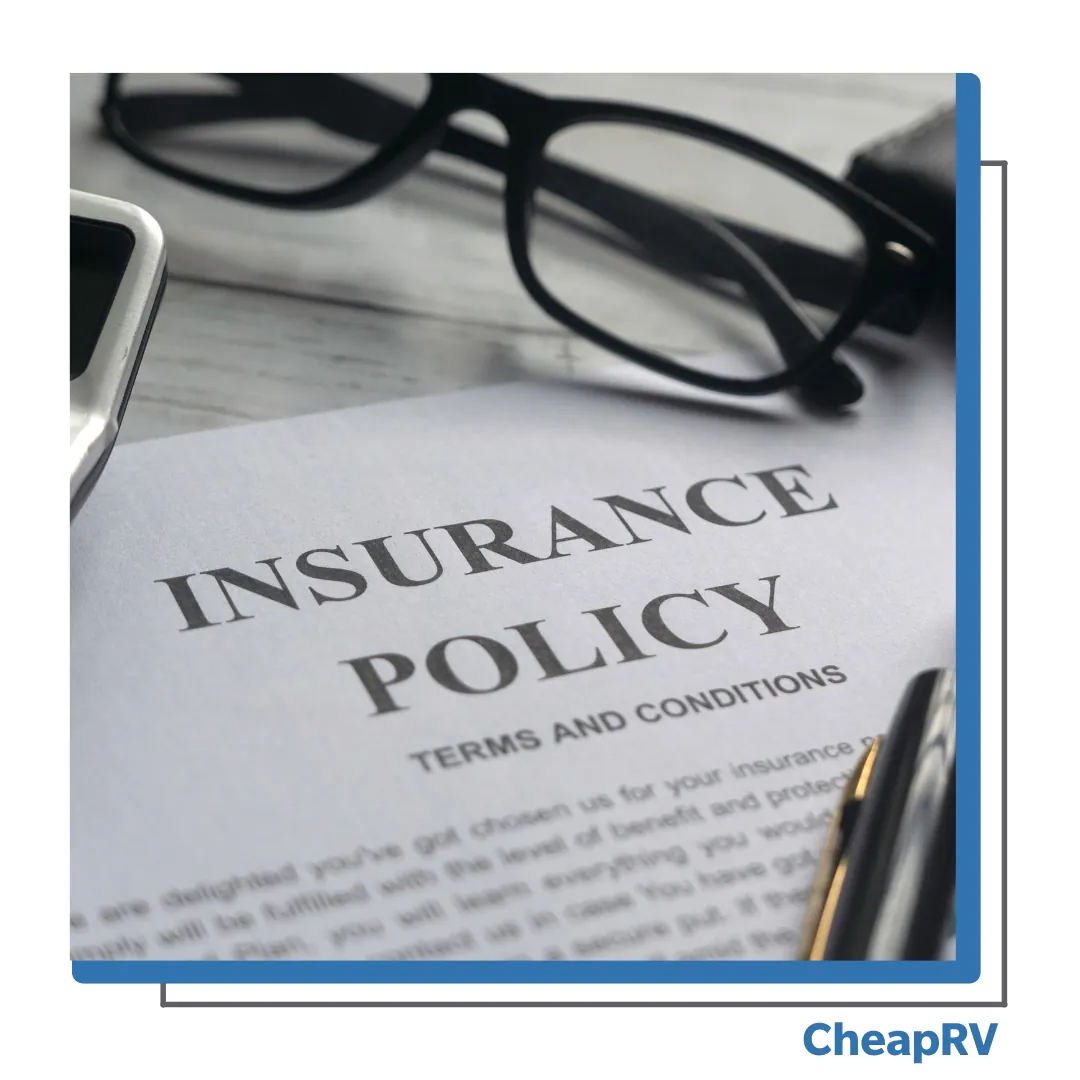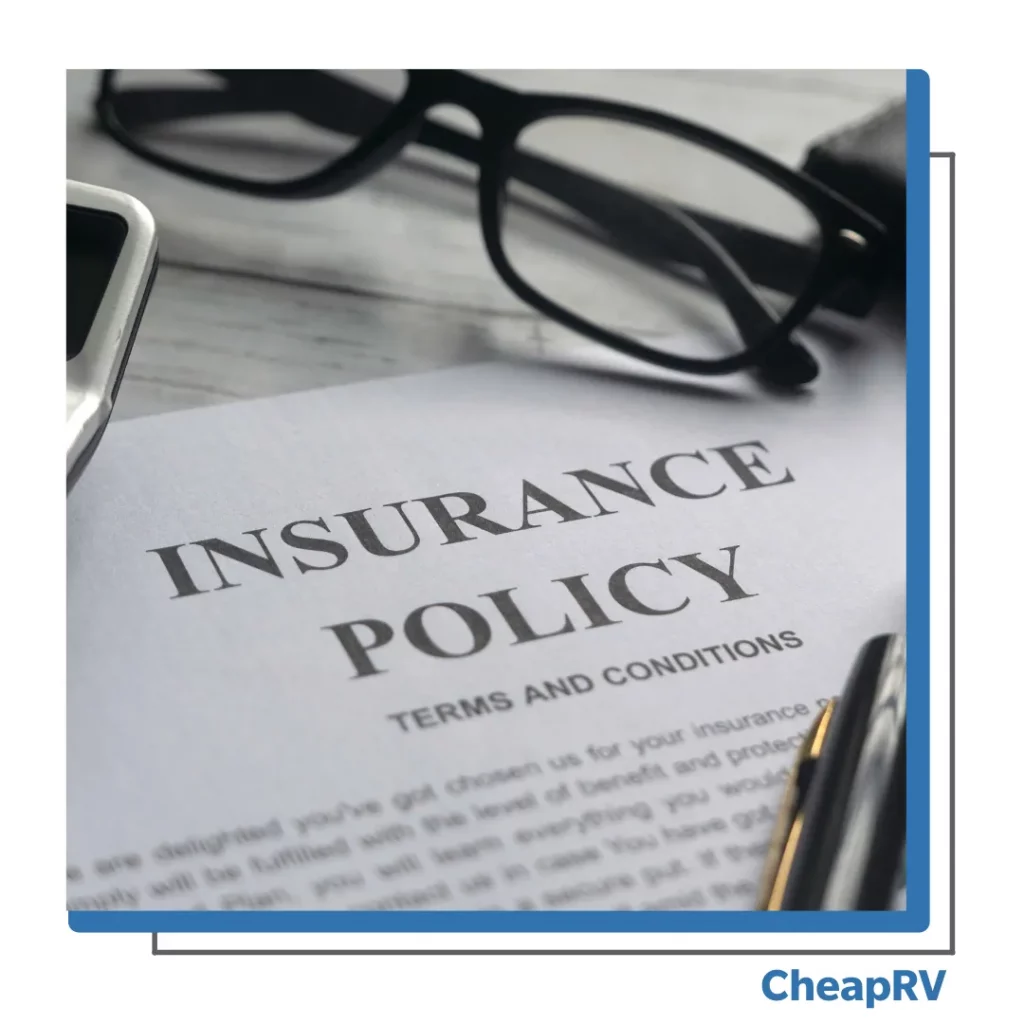 Does AAA offer RV Insurance for full-time RVers?
AAA offers RV insurance for full-time RVers under specific terms and conditions. Full-time RVers must be under one of their unique rate plans to qualify for coverage.
The AAA ensures that these plans are affordable and accessible for anyone who wants to take the plunge into full-time travel.
Does AAA have Travel Trailer Insurance?
AAA offers comprehensive coverage for motorhomes, campers, and travel trailers. It includes liability protection in case someone gets hurt on your property and protection against theft and damage.
In case of loss or damage, you can also get coverage for the personal property stored inside your vehicle—everything from food to clothes to cleaning supplies.
How is AAA's Road Assistance Service?
AAA is famous for its superfast road assistance service. And it covers anything from battery replacement to repairing a damaged RV.
If you're looking for more specific details on what kinds of repairs are covered by your plan, check out their coverage policy on the company's website.
Final Thoughts
AAA RV Insurance is one of the top insurers in the insurance market. They are dedicated to their customers and have great discounts available to them. In addition, AAA RV insurance offers you even more discounts for bundling your auto or home insurance policies.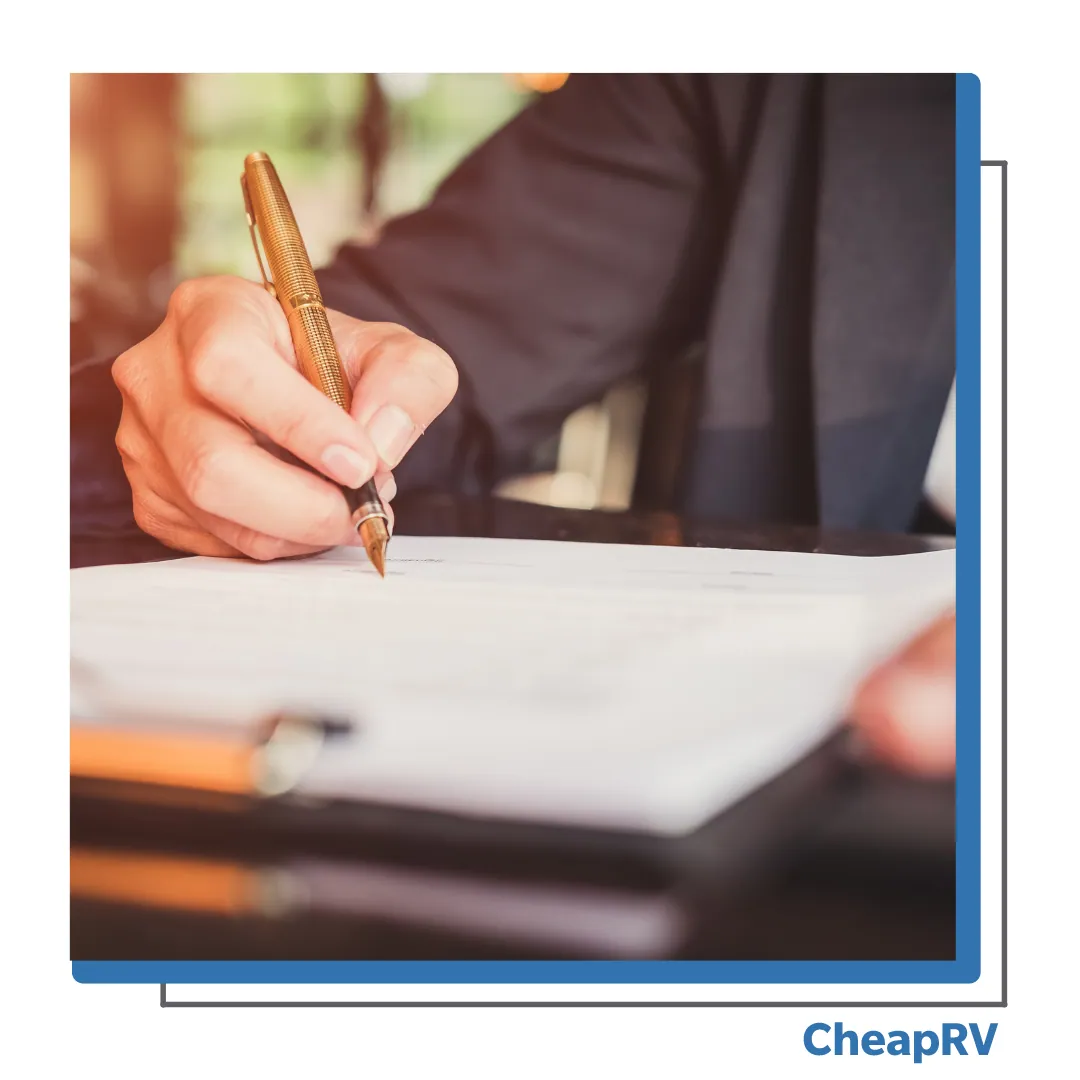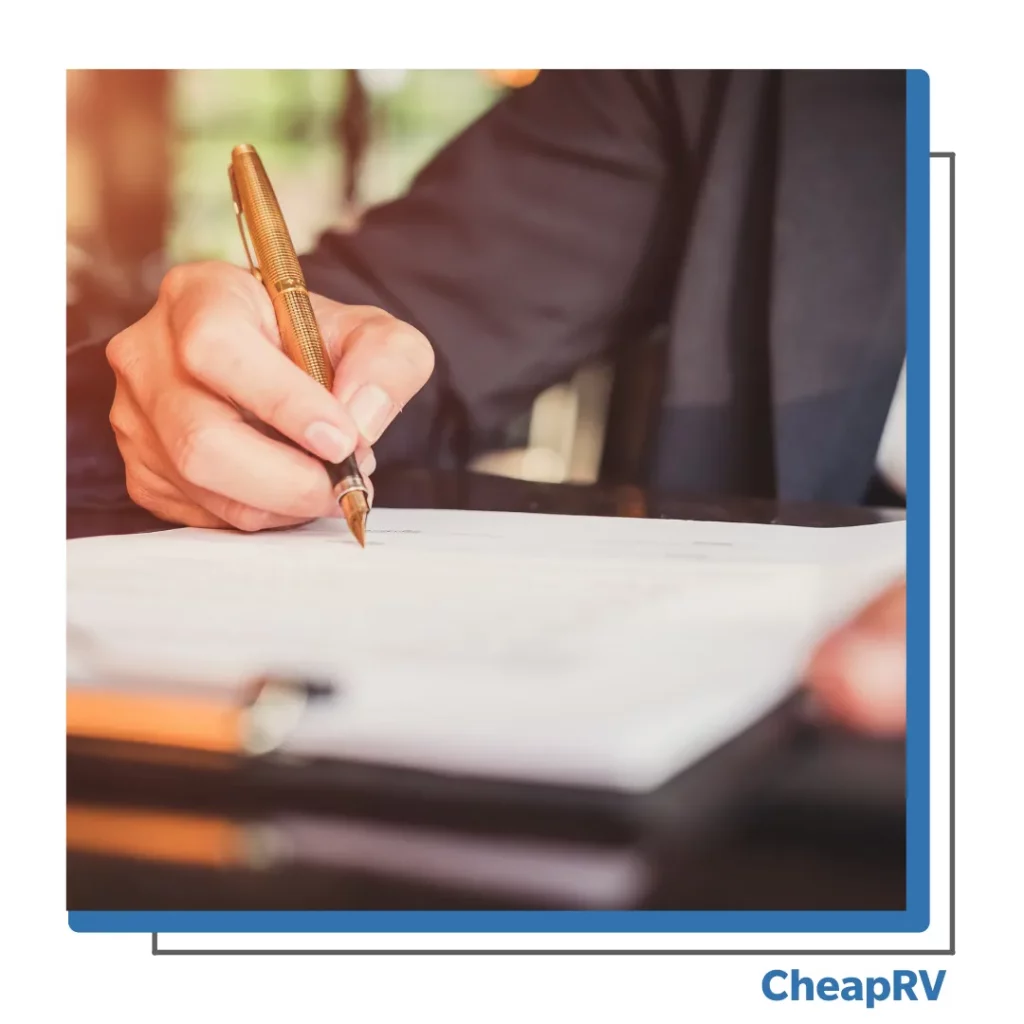 We have noted some positives and given all the information to those looking for RV coverage.
When you consider everything, we believe that AAA RV Insurance is a solid choice. Its coverage is incomparable to other companies, and its online support offerings are a nice plus.