Visit Arizona
Great Outdoor RV Activities in Arizona
It is no secret that Arizona is a great tourist attraction, thanks to the Grand Canyon. However, as much as it is fantastic, tourists in this state shouldn't be limited to that. There are other great outdoor RV activities in Arizona.
The city life itself is lit, and one should grab the opportunity of experiencing it whenever one can. Most people wonder what good could come from desserts. Interestingly, the Arizona deserts have defied all odds to shape this narrative differently. There is so much to see, regardless.
Notable tourist attractions include cacti, golf courses, and wildlife. Arizona has 4 national monuments, 3 national parks, and 2 ski mountains.
Let's look at Arizona's tremendous outdoor RV activities worthy of your time.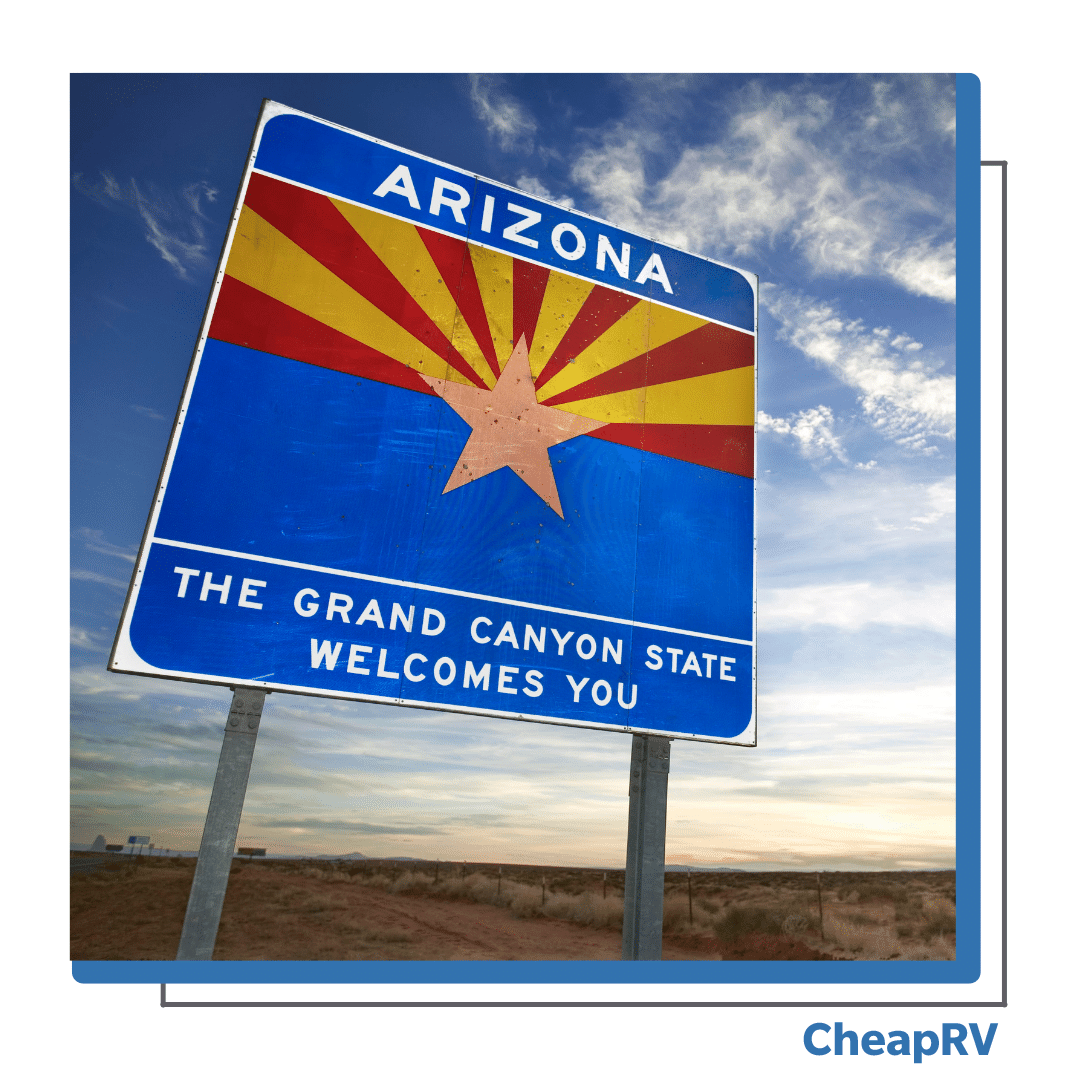 Popular RV Destinations in Arizona
Some of the popular RV destinations in Arizona include the following;
#1 Dead Horse Ranch
While at the Dead Horse Ranch, one can enjoy fishing because the place has three lagoons that never run out of fish. Other great outdoor RV activities you can indulge in are biking and hiking. Whereas that's not an option in the lagoons, one can swim in the river.
Its proximity to Flagstaff, Phoenix, and Prescott makes it easy to visit these exciting towns. Notable amenities include picnic tables, showers, and a market.
#2 Lake Pleasant
It is an interestingly great desert to watch because its beauty is breathtaking. One can also engage in outdoor RV activities such as fishing, biking, and bird watching. The amenities will depend on the site you choose between the semi-developed and the developed.
The semi-developed sites have a fire ring and a picnic table. On the other hand, developed areas have a concrete pad, dump station, water, and electricity. Others include a barbecue frill and a covered ramada. All sites have shower and restroom facilities.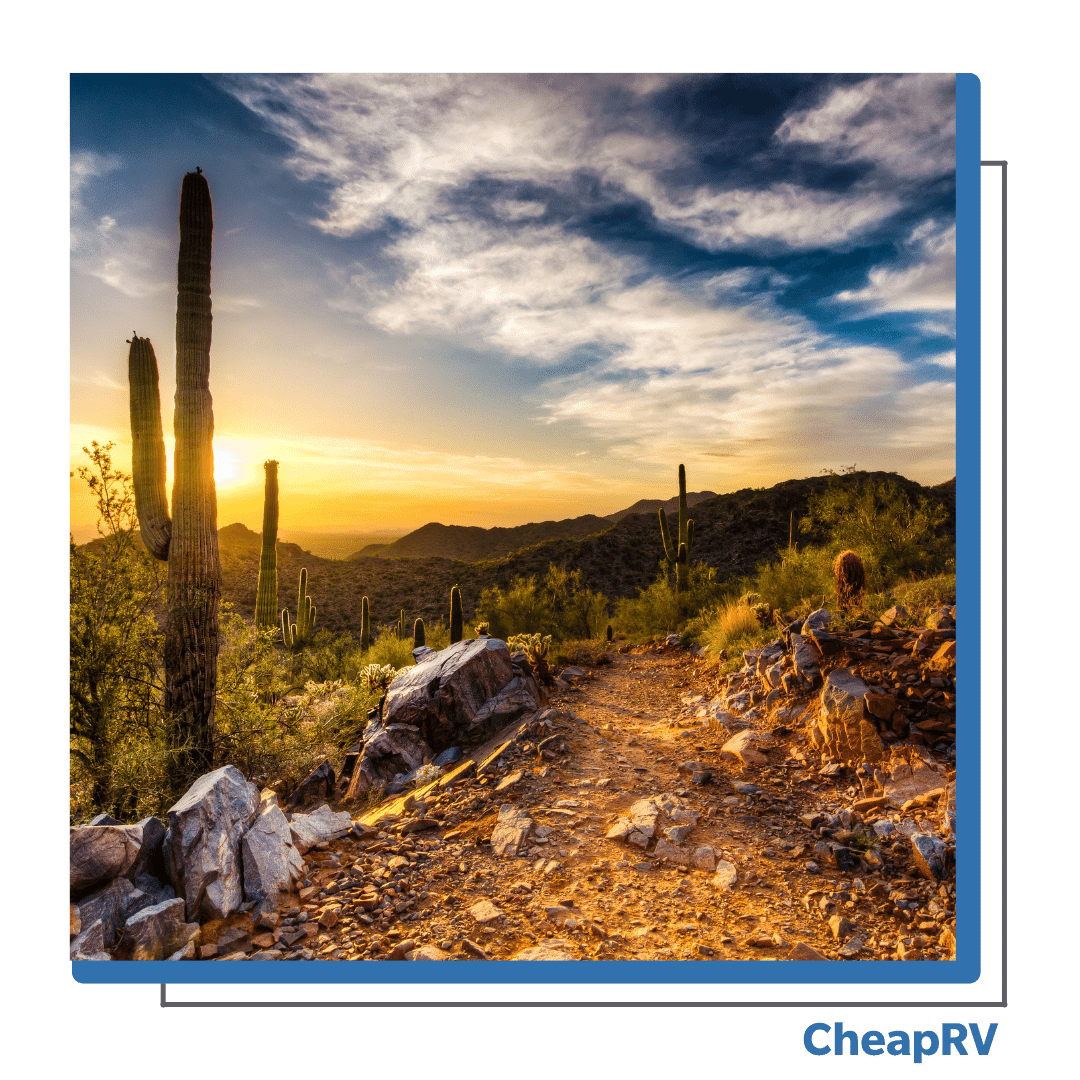 #3 Mather Campground
If your main interest is the Grand Canyon and its natural features and wonders, this destination will suit your needs excellently. That's because the Mather Campground is on its South Rim, a short hike from the view of the canyon.
You won't struggle to get to the biking and hiking trails thanks to free shuttle services. Expect a cooking grate, fire ring, and picnic table at every site. Other amenities include flush toilets, sewer hook-ups, showers, and a market.
#4 Cave Springs
It is popular among visitors because of its proximity to Sedona red rock cliffs. There are outdoor RV activities such as the thicket of ponderosa and a swimming hole for adventure and entertainment. Additionally, there is hiking and the opportunity of a small-town feel thanks to the small, friendly campground.
You can hike to enjoy other outdoor RV activities in Arizona, such as bird watching and viewing the Grand Canyon's slopes. Amenities include grills, fire rings, picnic tables, vault toilets, drinking water, and showers.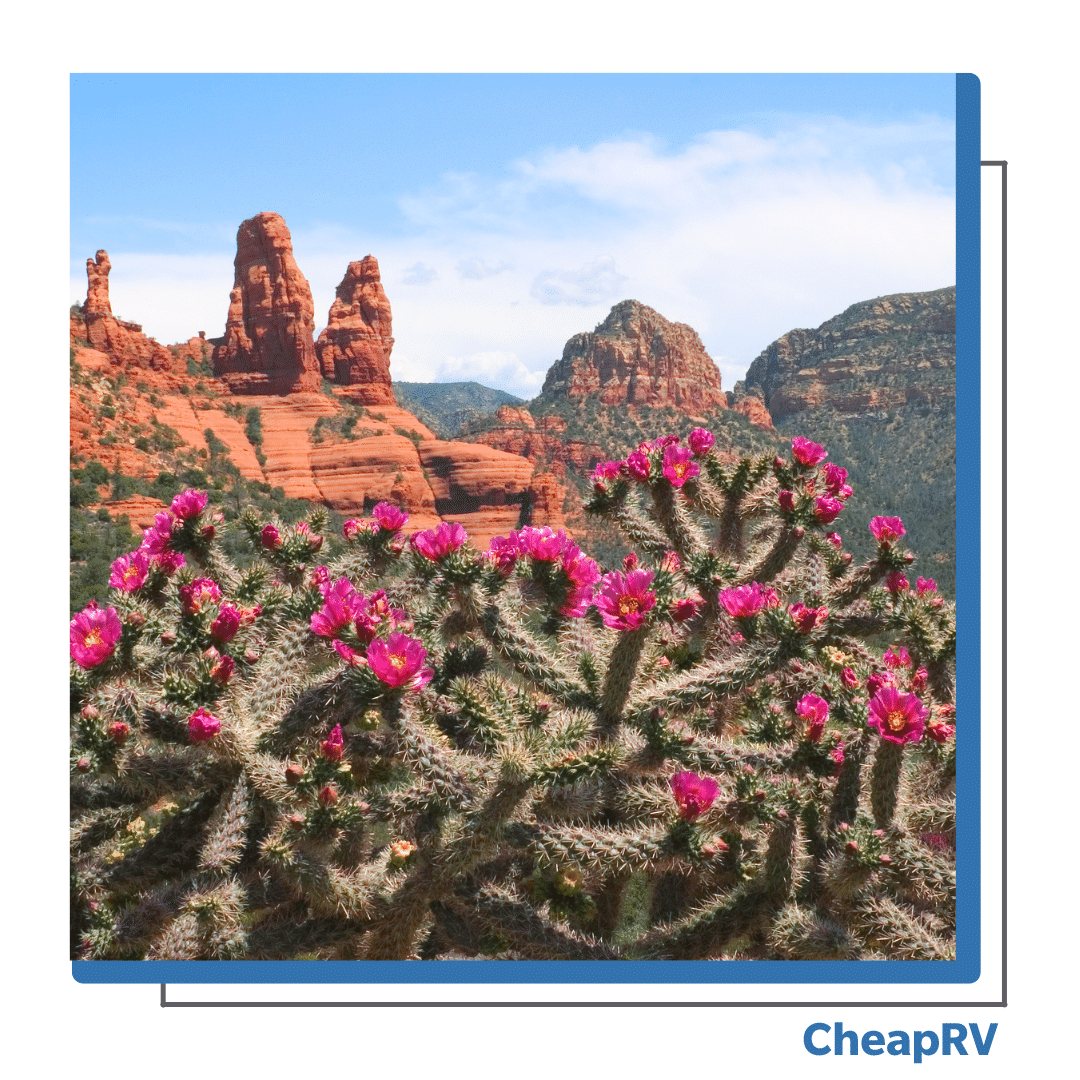 RV Parks in Arizona
Here's a discussion of the best RV parks in Arizona
#1 Catalina State Park
This park covers up to 5.500 acres which means having a wide area to explore. This area comprises saguaros, canyons, and deserts. Regardless of the site you choose, the views will always amaze you.
Its location, the Catalina Mountains' base, also contributes to its breathtaking scenery. You can also engage in biking, equestrian, hiking, and bird watching. The amenities include dump stations, showers, flush toilets, barbeque grills, picnic tables, and paved parking slips.
#2 Saguaro National Park
This RV Park in Arizona has some of the tallest cacti. The landscape is full of this tall and spikey vegetation that is surprisingly incredible. Enjoying this exploration will make you want to visit Arizona again and again.
If viewing the deserts isn't enough, you can consider visiting the Sonora Desert Museum. It is a place you can run as much as possible about the surreal desert landscape. The hiking trails add to the bucket of outdoor RV activities in the American State.
Do you want to enjoy sweet and fresh tacos? Tucson isn't far from the park, and that's a great place to relax once exploration is over. You can also grab shots of tequila too.
#3 Grand Canyon National Park
If you are visiting to view the Grand Canyon, this national park is the perfect spot. It has around 50 known viewpoints that one can use to see this beautiful scene. There is also ample parking for the RVs.
Your adventure doesn't have to stop there because hiking is also an option. For example, you can use the Bright Angel Trail to access the Colorado River, the Tonto Bench, and the Indian Gardens.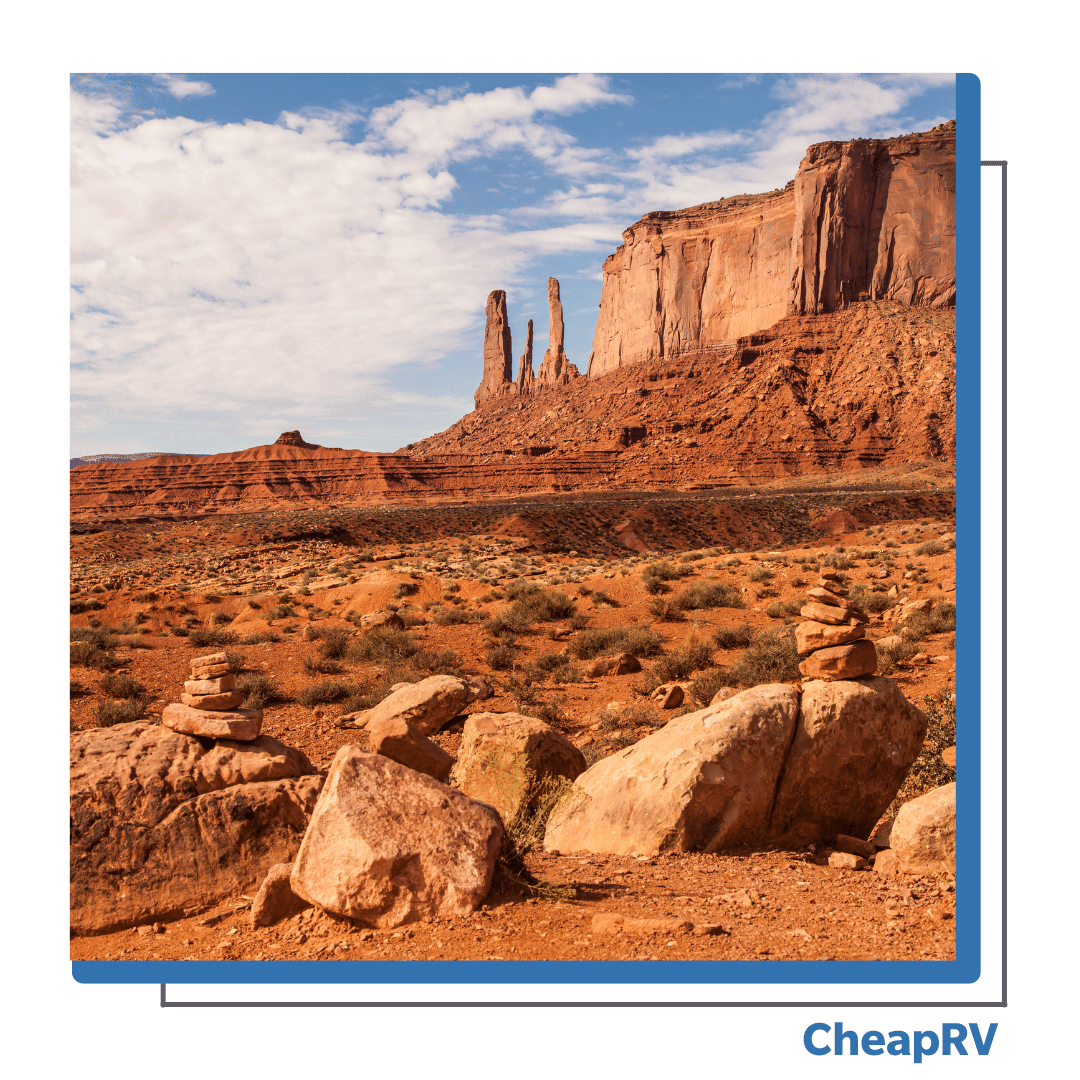 #4 Unique Things to Do In Arizona
There are unique things you should do in Arizona, including the following;
#5 Visiting the London Bridge
As the name suggests, this is the original structure of the London Bridge that cut across the Thames River. There's a new London bridge after the old one was dismantled in 1967. Robert McCulloch bought the old London Bridge and rebuilt it across Lake Havasu. That's why there is a London Bridge in Arizona.
#6 Route 66
This historic route is also worth visiting while you are in Arizona. Route 66 goes back to 1926 when it was established on 11th November. It stretches 2448 miles between Chicago in Illinois and Santa Monica in California.
It is popular for its significance in the 1930s during the Dust Bowl. The route is also popular for being a major highway commonly used as people migrated west. It gives you access to other iconic sites, including the city of Flagstaff, the Petrified Forest National Park, and the Grand Canyon National Park.
#7 Horseshoe Bend
If you are going to view the Grand Canyon, wouldn't it to better to see the best spot possible? That's where this Horseshoe Bend comes in. It is outside Page, a small town, but the sight is undeniably iconic.
It resembles a shoe horse, and the view is too stunning to miss out. Since the landmark is popular, ensure that you arrive early to get the best view. Preferably, visit the place at sunrise for the best photos.