Visit Illinois
Great Outdoor RV Activities in Illinois
As you plan your trip, look for places that will allow you to enjoy great outdoor RV activities in Illinois. Lucky for you, running out of such places in this American state is hard. Why not when Illinois neighbors both the Mississippi River and Indiana?
The area features wetlands, prairies, rolling farmlands, and hills, among other captivating landscapes. That, coupled with interesting and unique attractions, ensure you enjoy your stay for as long as you wish.
However, you may not enjoy Illinois fully unless you identify these places. Fortunately, this article is here to ensure that you cherish every moment and second spent in the state. After all, it highlights popular RV destinations in Illinois.
Equally important, it touches on the RV Parks to camp for great outdoor activities and incredible amenities. Lastly, it discusses the unique things to do in Illinois to make the visit memorable. Read on as we unveil all these.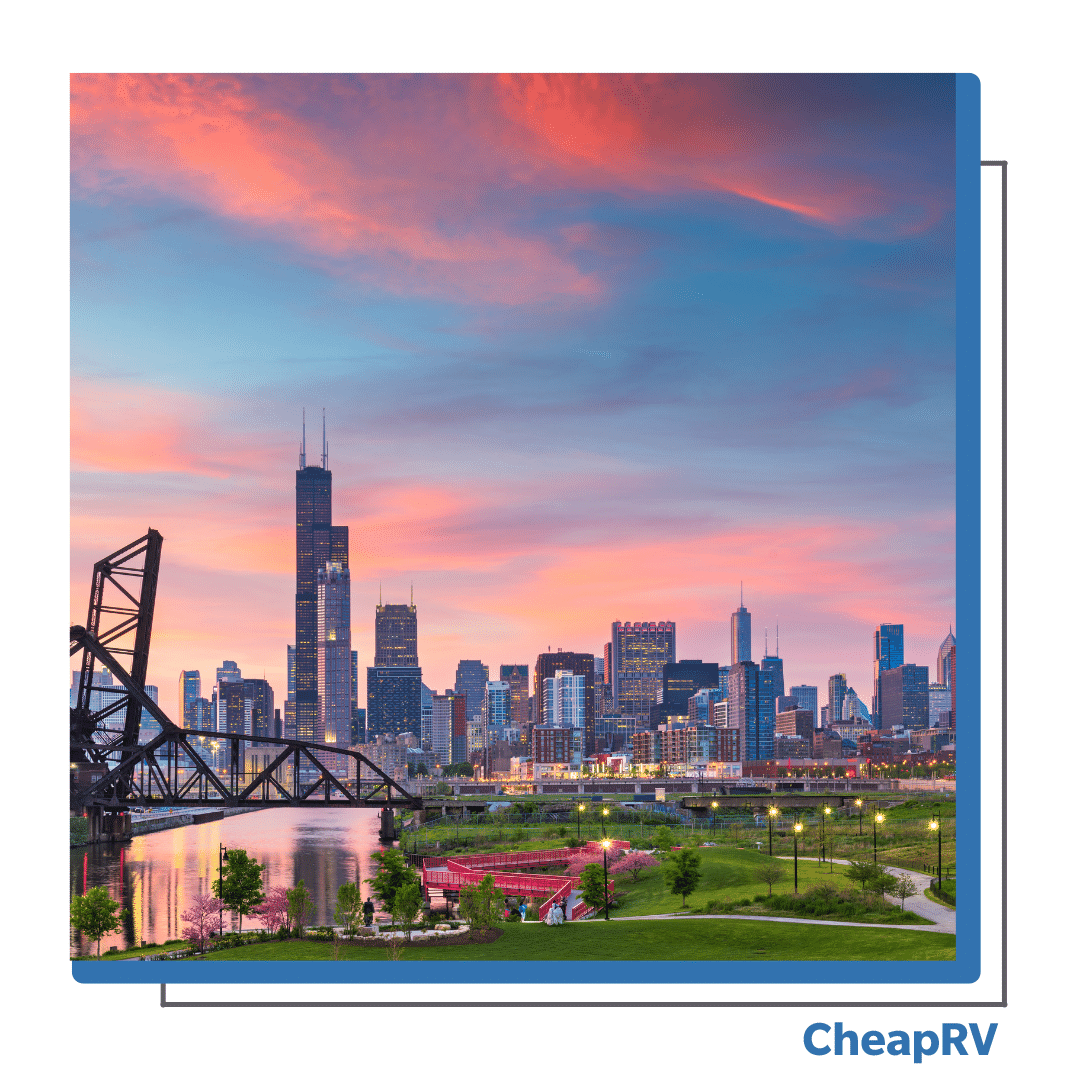 Popular RV Destinations in Illinois
Some of the popular RV Destinations in Illinois include the following;
Shawnee National Forest
This national forest has existed for over 8 decades and is the only one in Illinois. It is located at its southern tip with thousands of Cyprus trees, and visitors enjoy outdoor activities such as swimming, fishing, camping, and hiking. Some notable features include Burden Falls, The Gardens of the Gods, and Pounds Hollow.
Springfield
This place is ideal for history enthusiasts and anyone interested in learning as much as possible about the life of the 16th president of the United States, Abraham Lincoln. You will see Abraham Lincoln's home and Presidential Library and Museum. There is also his tomb that lies in the Oak Ridge Cemetery.
Besides Abraham Lincoln, it is also a suitable stopover as you enjoy Route 66. You will get an opportunity to grab an original hotdog at Cozy Dog Drive. Ensure that you also pay attention to the Springfield KOA Journey, Lake Springfield, and the Carpenter Park area.
Chicago
Ensure that you visit the windy city of Chicago. It is full of recreation facilities, including lakeside beaches, bike parks, numerous parks, and many restaurants.
Visit the top of the Navy Pier Centennial Ferris wheel for a perfect view of downtown. You can also visit the Chicago Botanic Garden or shop at Magnificent Mile. The Historic U.S. Route 66 starts in Chicago, Illinois, not far from the Art Institute of Chicago.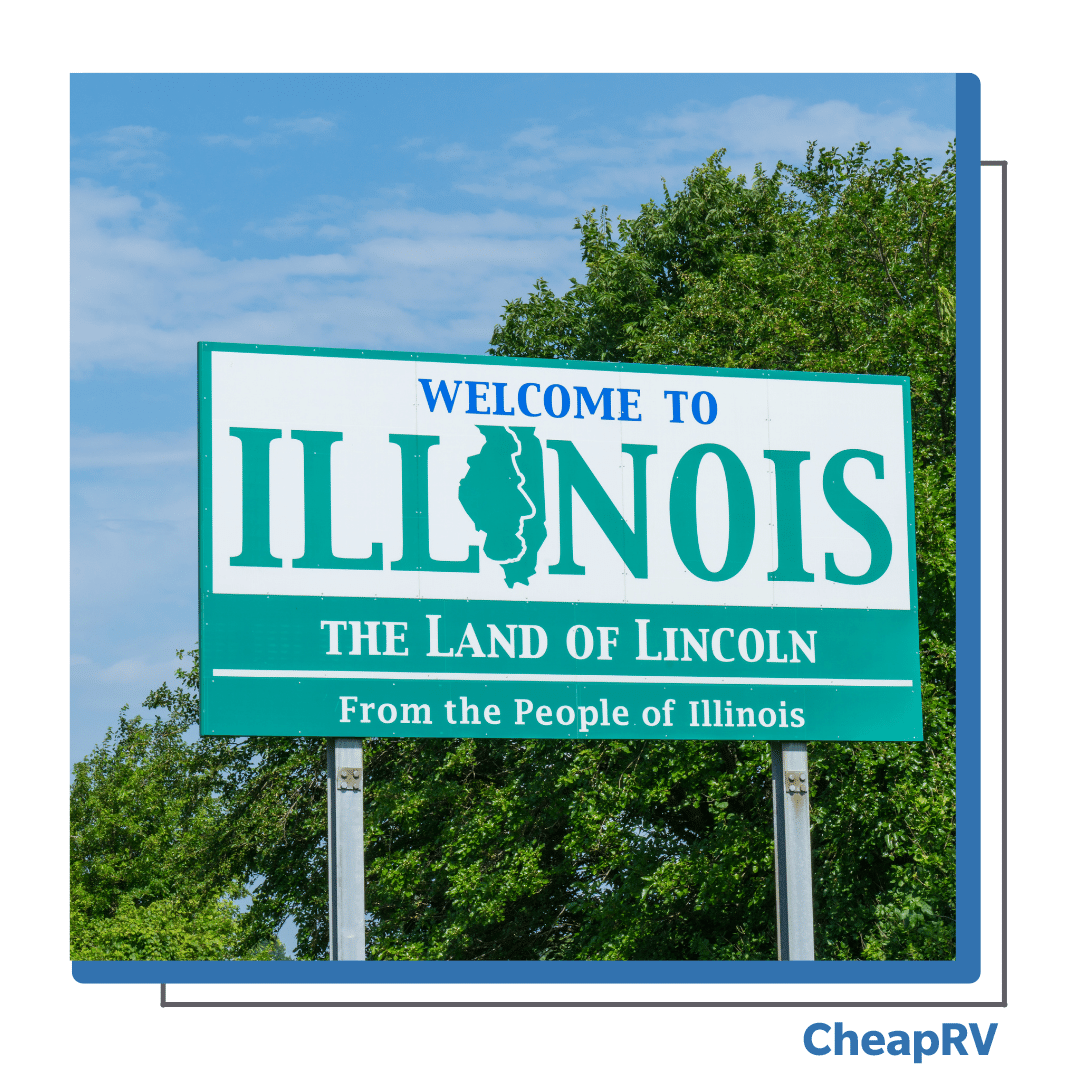 Rockford
This city in Illinois is also worth visiting as it comes only second to Chicago in size. It is no longer a concrete jungle and has also earned the City of Gardens title. That's because of the forests, riverside trails, tree-lined streets, and several parks.
One of the best Japanese gardens around is the Anderson Japanese Garden. Other interesting places include a glistening lake and the Klehm Arboretum & Botanical Gardens. Lastly, visit the Rock Cut State Park for a perfect camping moment.
RV Parks in Illinois
Some great RV Parks in Illinois include the following;
Mississippi Palisades State Park
The impact of the Mississippi River on the Midwest industries and economic growth is indisputable. You shouldn't leave the state before seeing this powerful river. Besides power, you will be amazed by how beautiful it looks.
The Mississippi Palisades State Park allows you to view the Mississippi River perfectly and extensively. During summer and spring, visitors view the beautiful wildflowers that make the area a great destination. They also engage in hiking, kayaking, swimming, and fishing.
Wildlife lovers can also see various animals, including birds, foxes, wild turkeys, and deer. Other notable features include the Ingersoll Westlands Learning Center and the Indiana Head rock formation. Amenities include bathrooms, showers, water stations, dump stations, and electric hookups.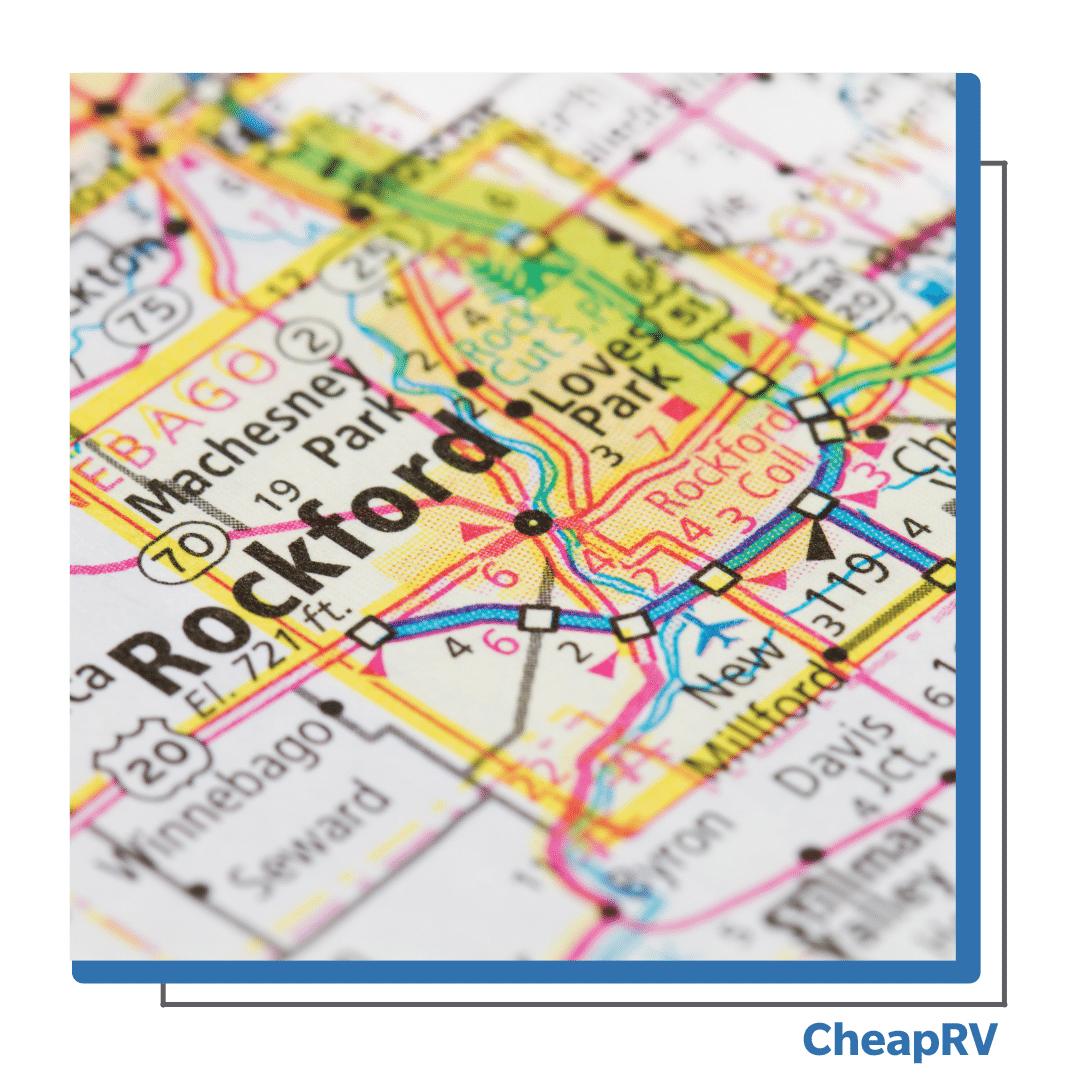 Starved Rock State Park
It is one of the best RV Parks for family vacations since there is something for everyone. It is worth visiting due to its incredible features, which are easy to explore thanks to the amazing hiking trails extending up to 13 miles. Besides hiking, one can also engage in various outdoor activities such as eagle viewing, fishing, hunting, canoeing, and kayaking.
RV campers are spoiled with options thanks to the over 100 campsites. They have water and electric hookups to ensure that you stay comfortable. Other amenities include a camping store, playground, showers, and a dump station.
Illinois Beach State Park
Consider the Illinois Beach State Park for a perfect exploration of Lake Michigan, especially its shore. If you love playing with water, feel free to set a date with the lake. There are also the dunes areas you will enjoy viewing and more than 650 species of plans for botany enthusiasts and amateurs.
Remember to explore the North Point Marina and consider biking to take the 5-mile journey. Other outdoor RV activities to consider include swimming, fishing, and hiking. Amenities in these campsites include water and electric hookups, showers, and a dump station.
Unique Things To Do In Illinois
Don't leave Illinois before doing these unique things: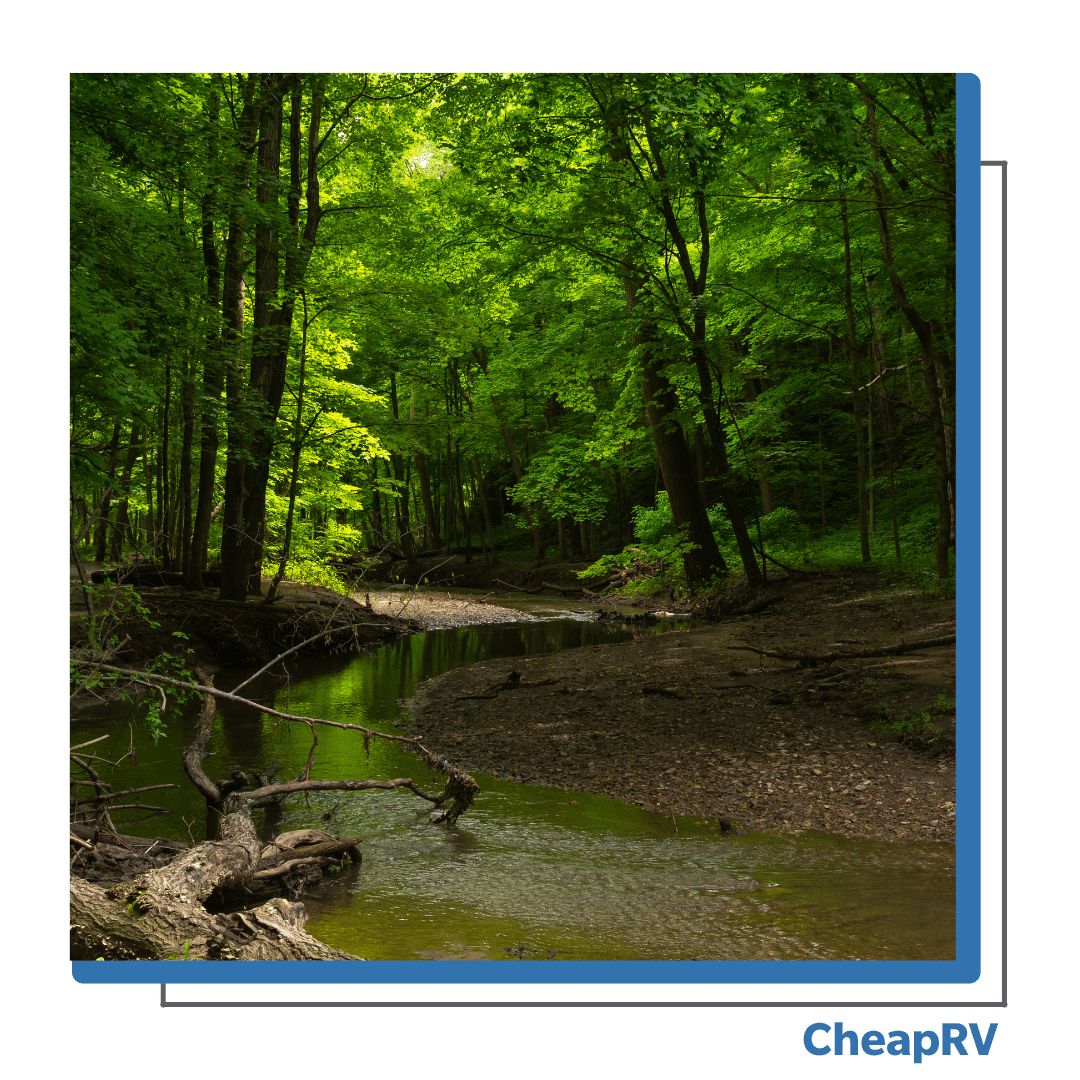 Enjoying the Spoon River Valley Scenic Drive
You can leave your RV to enjoy perfect sightseeing. It is in Fulton County and extends up to 100 miles for amazing exploration.
Take note of the Ellisville Opera House, London Mills boat dock, and Bernadotte's dam along the Spoon River. Remember to attend the Annual Fall Festival the farming communities offer. The local vendors offer various goods, including crafts, food, flowers, and antiques.
Taking the Great River Road
You can also consider the Great River Road, which stretches for more than 550 miles. You will come across John Deere's home in Moline. It has now become the headquarters of his machinery. The 19th-century buildings make the covered area unique and worth visiting.
You will come across Quincy, famous for Dr. Richard Eells House. It is an Art hub characterized by the Great River Film Festival, Quincy Community Theater, and the Muddy River Opera Company.