Visit Utah
Utah is a unique place with unique people, there are so many places for an RV rental in Utah. It's home to five national parks and more ski resorts than any other state in the US.
It's home to the Great Salt Lake and Bryce Canyon National Park and has some of the most outstanding hiking trails in any state.
Unexpectedly, Utah resides in nearly perfect climatological conditions for year-round outdoor adventures. With sunny days, warm temperatures, and long summer nights, our great rates for RV rentals are a natural fit for outdoor enthusiasts looking to enjoy outdoor activities in Utah.
RVing is one of the most popular ways to travel around Utah. The open spaces, iconic landscapes, and breathtaking landscapes all attract travelers from all over the country to Utah.
Whether you are heading towards a national park or just exploring the landscape by winding roads, there is something for everyone in this state.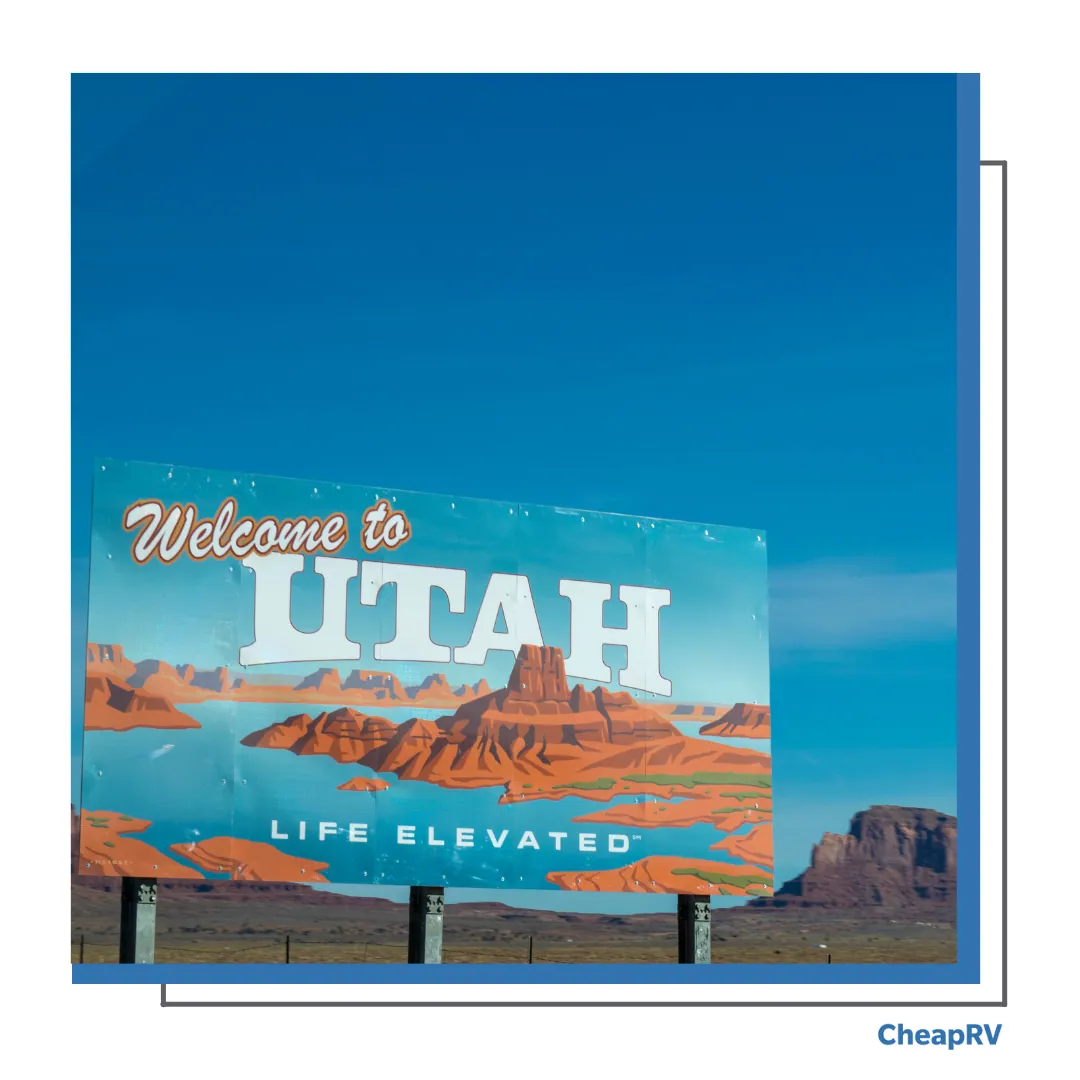 Utah National Parks
Utah is one of the most beautiful places in the world. The state has many landscapes, from red rock canyons to snowy mountains and everything in between. So it's not surprising that RVers troop there en-masse.
The Arches National Park is a great place to start your trip. The park offers incredible views of rock formations that look like arches and fins. You can even climb on them if you want!
The Bryce Canyon National Park is another popular spot for RV rentals in Utah. The park features stunning views of hoodoos—tall spires with steep sides carved by wind or water erosion on their tops—and offers hiking trails through them as well.
If you want to see some wildlife while visiting Utah's national parks, check out the Canyonlands National Park. There are many different types, including desert bighorn sheep and mule deer roaming freely throughout this vast area; don't forget about seeing some canyon walls as well.
Utah State Parks
Utah is the place to be if you love the great outdoors or enjoy camping, hiking, fishing, and other outdoor activities.
Utah has some of the most amazing State Parks in the country, including Antelope Island State Park, Bear Lake State Park, and Dead Horse Point State Park. These parks offer an assortment of recreational activities that will delight any visitor.
The weather in Utah is perfect for RV camping, and numerous RV parks throughout the state cater to RVs.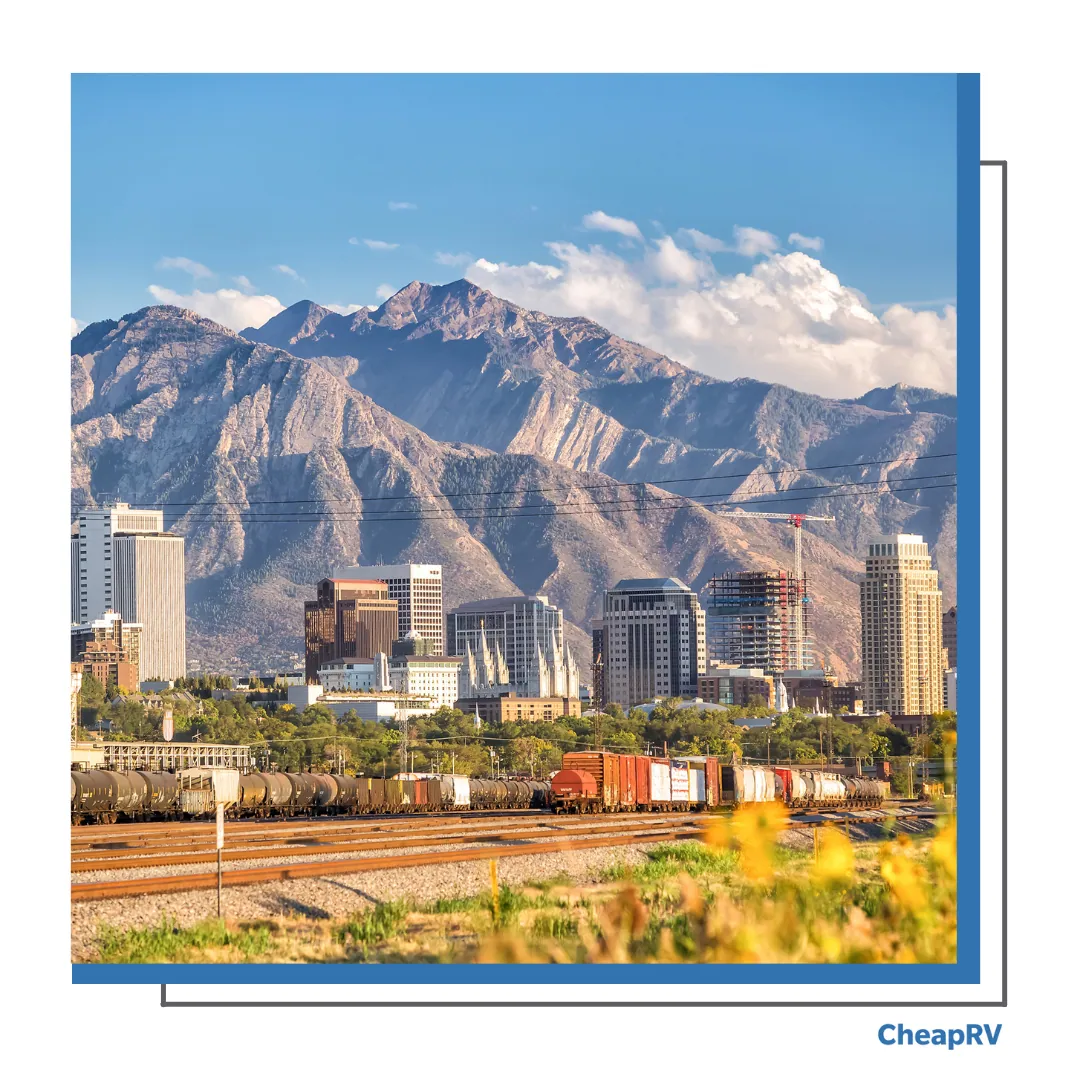 Utah Campgrounds
The best way to see Utah is from the comfort of your RV. You'll find plenty of campgrounds for RVs in Utah, offering excellent facilities, including restrooms and showers.
Salt Lake City KOA Holiday is a large campground near downtown Salt Lake City. It offers an on-site store, laundry facilities, and a heated pool during the summer months. The campground has more than 100 sites available for rent.
Little Mill Campground is another popular choice among RV renters in Utah because it's located near Lehi and American Fork. The campsites at this campground tend to be smaller than those at Salt Lake City KOA Holiday, but they offer great views of nearby mountains and canyons.
Things to do while you're RVing in Utah
If you're an RV enthusiast, there's no better place to be than Utah. The state has everything from dunes to snow-capped mountains, and it's home to some of the most stunning natural scenery in the country.
Popular Destinations in Utah
If you're going on a trip to Utah, you'll want to know about the best places to go. Salt Lake City is home to the Mormon Temple, open to the public for tours and services. There's also a great art museum and a lot of shopping downtown Salt Lake City.
Zion National Park is a must-visit spot if you're interested in hiking. It has trails that range from easy to difficult, so even if you're not an experienced hiker, you can still find something fun to do!
And then there's Bryce Canyon National Park—with its famous hoodoos (those tall rock formations that look like pillars) and red rock cliffs. It's hard to believe this place isn't CG.
Top Attractions and Activities in Utah
Start your trip by taking a hike through the canyon lands at Zion National Park, where you can see natural wonders like rock formations, slot canyons, waterfalls, and pools of water with fish swimming around them.
Next, go skiing or snowboarding at Snowbird Ski Resort near Salt Lake City. It's one of the most famous ski resorts in the world and has everything from beginner slopes for beginners up to expert terrain for experts (and everyone in between).
Then try sand dune riding at Great Salt Lake State Park—a fun activity for kids and adults alike. Just ensure you have plenty of sunscreen on hand if you're going during peak summer months because the sun can be intense out there (and also bring a hat).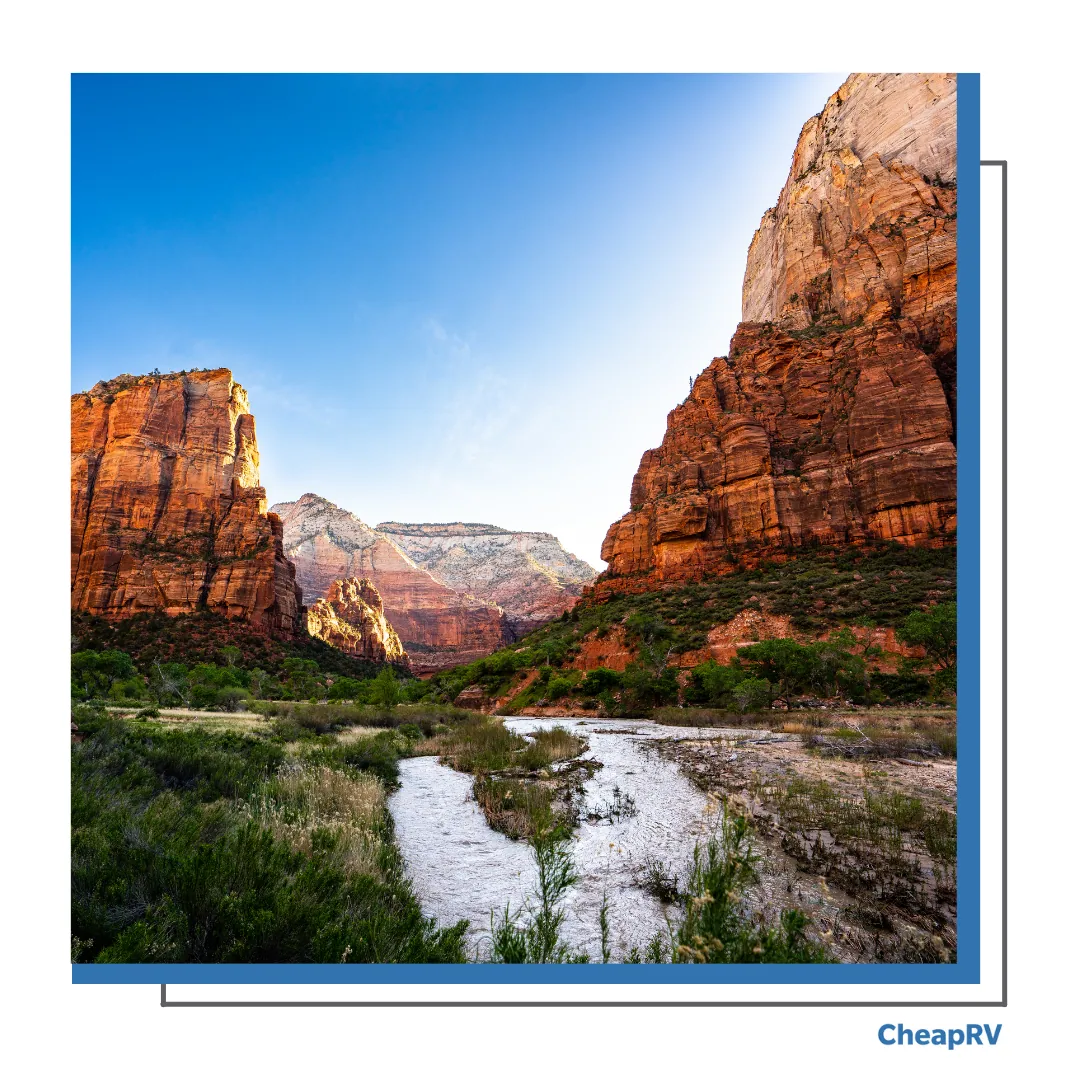 Dump Stations In Utah
Utah is home to some of the most beautiful scenery you'll ever see, and a road trip through the state is one of the most memorable experiences you can have. However, if you plan on RVing through Utah, you must find dump stations that will make your journey comfortable.
The Maverik in Magna is a great place to stop for an RV dump station. It's got plenty of room for your rig and many amenities nearby, including restaurants and gas stations. The Maverik is located at 2023 Redwood Road, Saratoga Springs, UT 84045.
If you're looking for something closer to Ogden or Salt Lake City, head to the Magna Wastewater Treatment Plant at 8885 West 3500 South Magna, UT 84044. This facility also offers free access, with no size restrictions on vehicles allowed access into their facilities.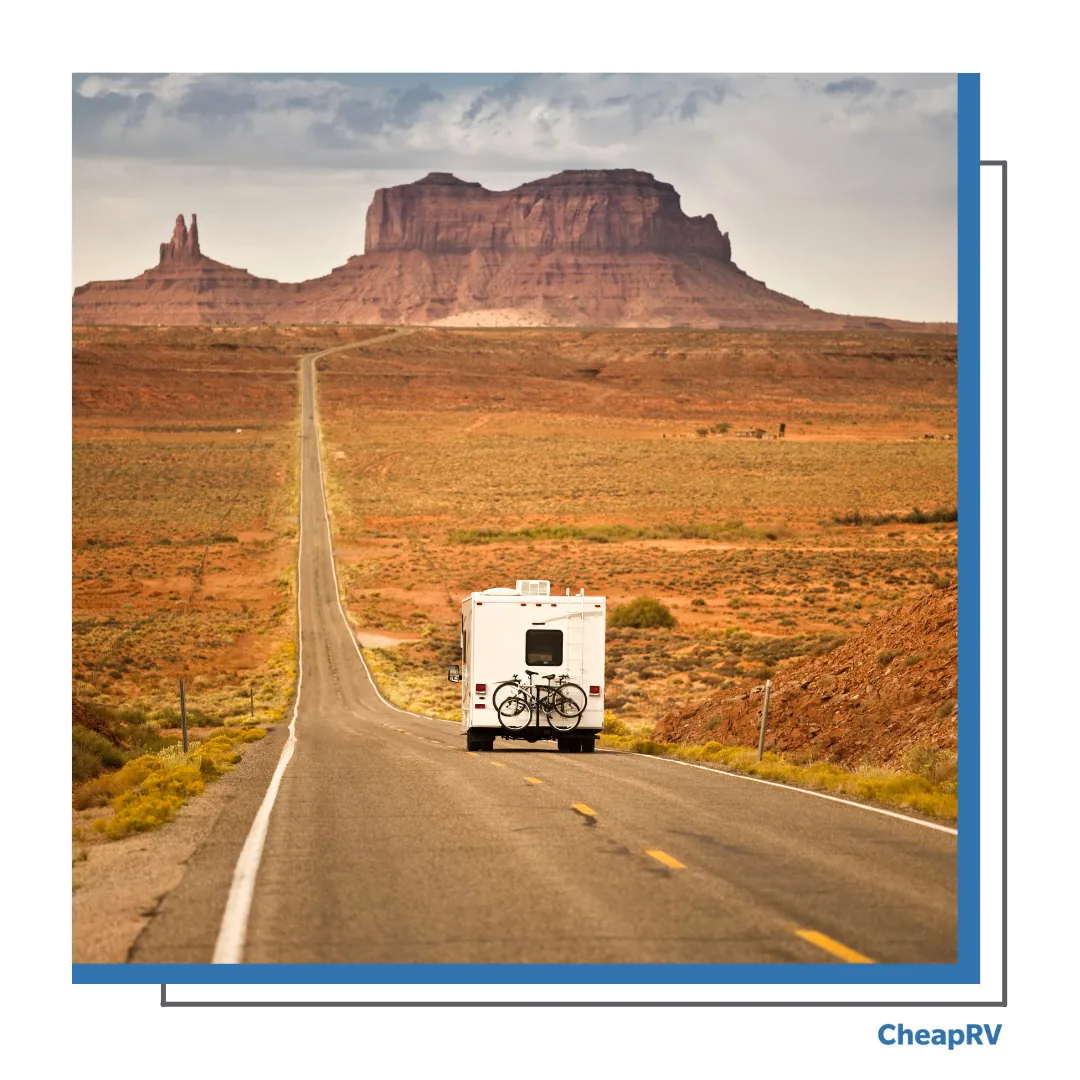 RV Storage in Utah
While it's true that you can't take your RV everywhere with you, it's also true that you might not want to leave it parked at a campground all the time. Luckily, there are several storage facilities for RVs in Utah that can help you out when you're on the go and need someplace safe to keep your vehicle during your travels.
Public Storage
Public Storage is a full-service storage facility that offers RV parking, washing, and repair.
It also offers RV storage for those who live close by and don't want to drive far away to store their vehicle. This location is clean and safe and is open 24 hours a day, seven days a week.
Valet Storage
Valet Storage is another full-service storage facility offering RV parking, washing, and repair. It also offers RV storage for those who live close by and don't want to drive far away to store their vehicle. This location is clean and safe and is open 24 hours a day, seven days a week.
Full Service Storage
Full Service Storage is an excellent choice if you want to keep your RV parked in one place and have it ready whenever you need it. In addition, the facility offers indoor parking for RVs so they can remain protected from the elements and outdoor parking for those who prefer the fresh air.
Conclusion
Renting an RV in Utah can be your best option for visiting many of the state's national parks, monuments, and lakes. It's also a smart way to shave off the cost of staying in hotels or motels.
If you want to rent an RV in Utah, we recommend visiting https://cheaprv.com/rent-an-rv/, a top source for affordable RVs.