Visit Tacoma
Ever wanted to explore the Northwest? CheapRV teaches you everything you need to know about RV Rental in Tacoma, WA.
Tacoma, WA is often overlooked by people when vacationing across Puget Sound. But many people don't know that Tacoma has its own share of interesting attractions and popular destinations to visit. The city is an ideal getaway for people who love warm weather, beautiful scenery, exciting outdoor adventures, and the perfect playground for an RV rental.
Whether you want to explore nearby cities like Olympia, Washington, by traveling the scenic Olympian Highway or Seattle, Washington, by driving on Interstate 5, you'll be in good hands. Plus, you'll discover a Tacoma full of things to do and fun places to see.
Spend a few days in the "City of Destiny" in an RV rental, and you'll agree with us when we say there is no better way to experience Tacoma and its neighboring states than by taking off towards your dream destination in these vehicles.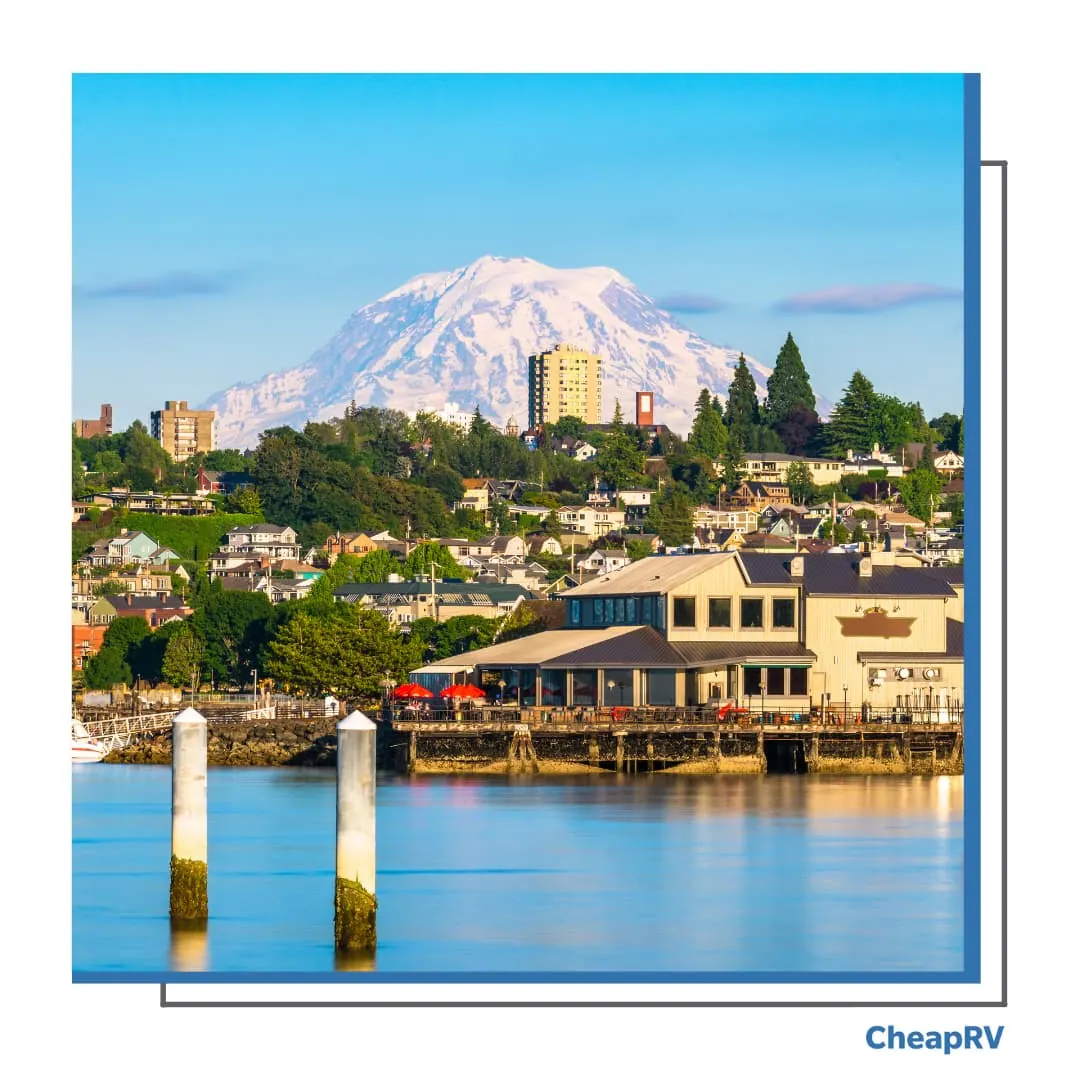 Washington National Parks for RV Rentals
If you're looking for a vacation that's out of this world, look no further than Washington National Parks for RV Rental near Tacoma.
The San Juan Islands National Monument consists of about 400 islands off the coast of Washington. It's home to unique ecosystems and species like bald eagles, harbor seals, sea lions, and orcas. The park is open year-round and offers hiking trails, camping spots, fishing opportunities—and even whale-watching tours!
North Cascades National Park is one of the largest wilderness areas in the United States. Visitors can hike through old-growth forests or camp under starry skies at one of the park's ten campgrounds.
Olympic National Park is another excellent place to explore with an RV rental. It's home to lush rainforests with abundant wildlife like elk and black bears; snow-capped mountains; tide pools filled with marine life; waterfalls cascading down cliffsides; beaches where waves crash against rocky shores; and much more.
Washington State Parks for RV Rentals
There are many state parks that are a must-see for any visitor, and we've highlighted three of them that are perfect for RV rentals in Tacoma below.
Cape Disappointment is a great place to start your exploration of Washington's natural beauty. Located on the northwest corner of Washington's coast, it offers stunning views of the Pacific Ocean and the mouth of the Columbia River.
Deception Pass State Park is located between Whidbey Island and Fidalgo Island on Puget Sound in Washington state. This park offers exceptional hiking trails (including one that leads to an old lighthouse), beautiful beaches, and plenty of opportunities for fishing or boating, depending on what kind of weather you're looking for!
Finally, we have Palouse Falls State Park—the largest waterfall in Washington state! It's located near Pullman in southeastern Washington near Spokane; its main attraction is an impressive 200 feet waterfall that makes for an impressive view for visitors.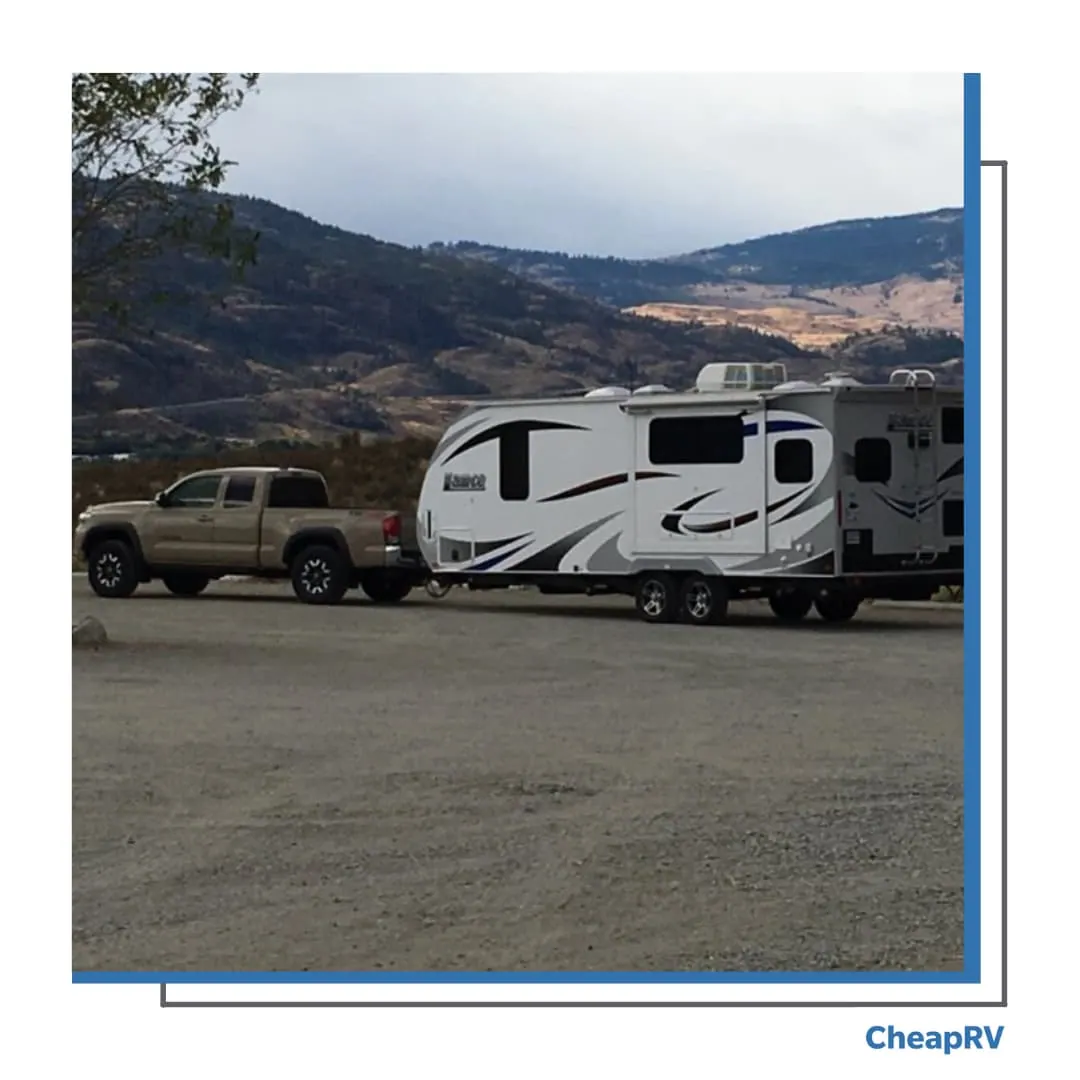 Campgrounds for RV Rental Tacoma, WA
There are three good options if you're looking for a place to park your RV rental while camping in Tacoma, Washington.
KM Resorts is an excellent choice if you're looking for something more upscale—the grounds are well-kept, the amenities are top-notch, and the staff is friendly. The only downside? It's pretty far from downtown Tacoma (about 7 miles).
Travel Camp is located right near the freeway exit for a large grocery store; several restaurants are nearby. The downsides of this campground are that it's pretty small (around 50 sites), which means it can get crowded on weekends; also, there aren't many amenities available here.
Riverbend is another good option if you want something on the cheaper end of things—the rates here tend to be lower than at other campgrounds in the area because it's not as fancy as KM Resorts or Travel Camp. It does have some nice views, though.
Things to Do While RVing in Tacoma, Washington
Tacoma has a lot to offer, from its beautiful natural scenery and stunning art museums to the exciting nightlife and excellent dining. Here are a few of our favorite destinations and attractions for RV rentals in Tacoma:
Popular Destinations for RV Rentals, Tacoma, WA
Art Museums
If you're looking for culture while you're in town, then be sure to stop by the Tacoma Art Museum or the Museum of Glass Studio Tour. Both offer free admission on Tuesdays and Saturdays!
Parks
If you want to enjoy some fresh air while visiting this Northwest city, then head over to one of its many parks. But, of course, you can spend an afternoon at Point Defiance Park or take a walk at Lincoln Park instead.
Beaches
When it comes time for some relaxation and fun in the sun, head over to one of Tacoma's three beaches—Purdy Beach Shoreline Park or South Puget Sound Community College (SPSCC). The beach at SPSCC is just minutes away from downtown!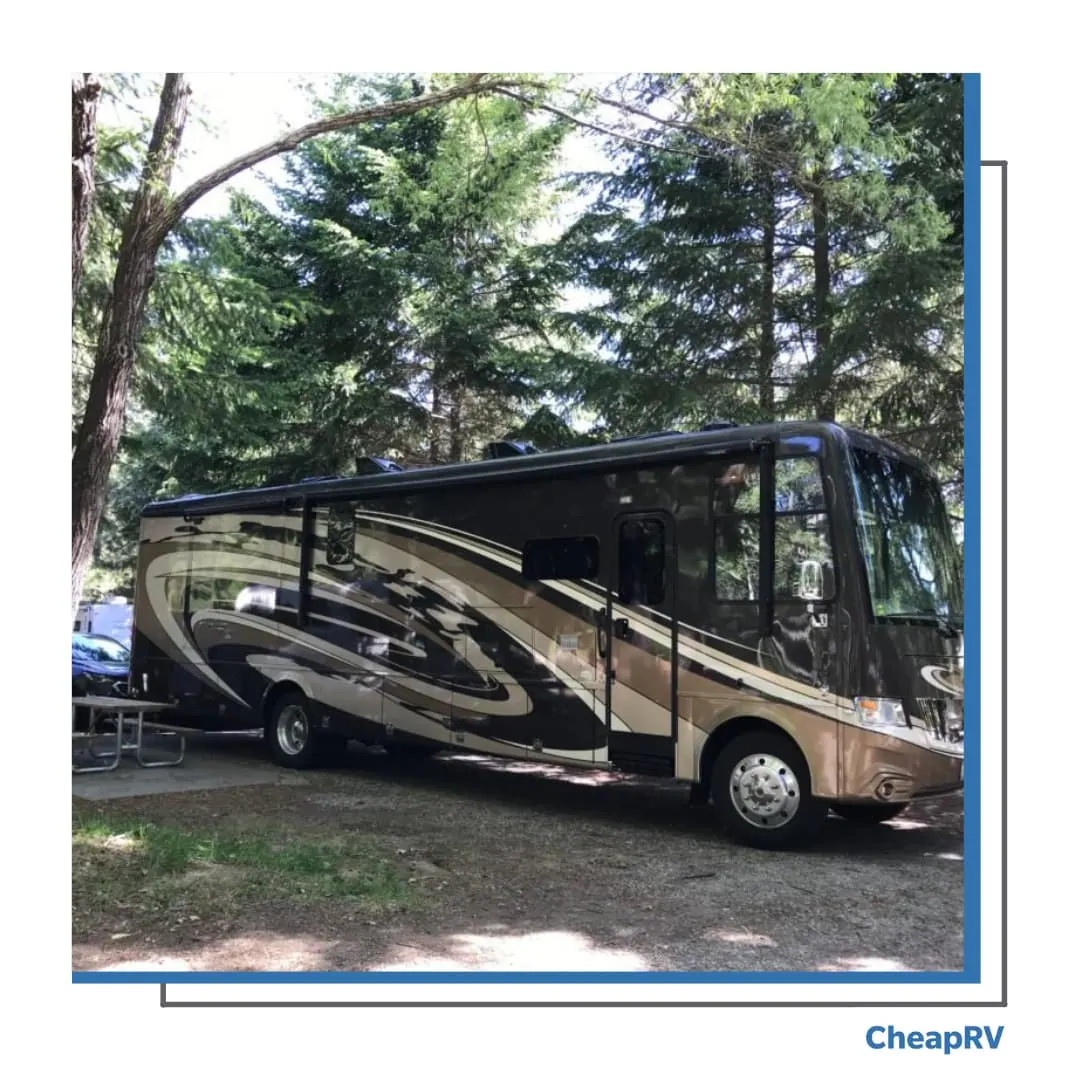 Top Attractions and Activities for RV Rental, Tacoma, WA
Washington State Ferries
The Washington State Ferry system offers transportation between Seattle and the Olympic Peninsula. It's a fun way to see the area from the water, and it's also a great way to get some fresh air on your drive through Tacoma.
Pierce County Fairgrounds
If you're looking for something more exciting than sightseeing, check out the Pierce County Fairgrounds in Tacoma. This place is one of the most popular destinations for an RV rental in Tacoma, Washington, because there are tons of things to do there—including horseback riding and hunting. You'll want to ensure you bring your wallet with you when you go, though—you'll need it!
Dump Stations for Tacoma RV Rentals, Tacoma, WA
Sumner Wastewater Treatment Plant, East Sumner
The Sumner Wastewater Treatment Plant is located near the intersection of SR 167 and SR 410 and is open daily from 6 am to 7 pm. This station has a limited amount of space, so it is recommended that you call ahead before stopping by to clean your RV
Elks Lodge, Northeast Puyallup
The Elks Lodge is located near the corner of Meridian and Pioneer Way in Puyallup. It is open 24 hours a day and has no fees for dumping. However, this facility also has limited space, so it is recommended that you call ahead before stopping by.
LOTT Budd Inlet Treatment Plant, Northeast Olympia
The LOTT Budd Inlet Treatment Plant is located a short distance from Capitol Blvd and Harrison Ave in Olympia. The dump station is open 24 hours a day and has no fees for dumping at their facility.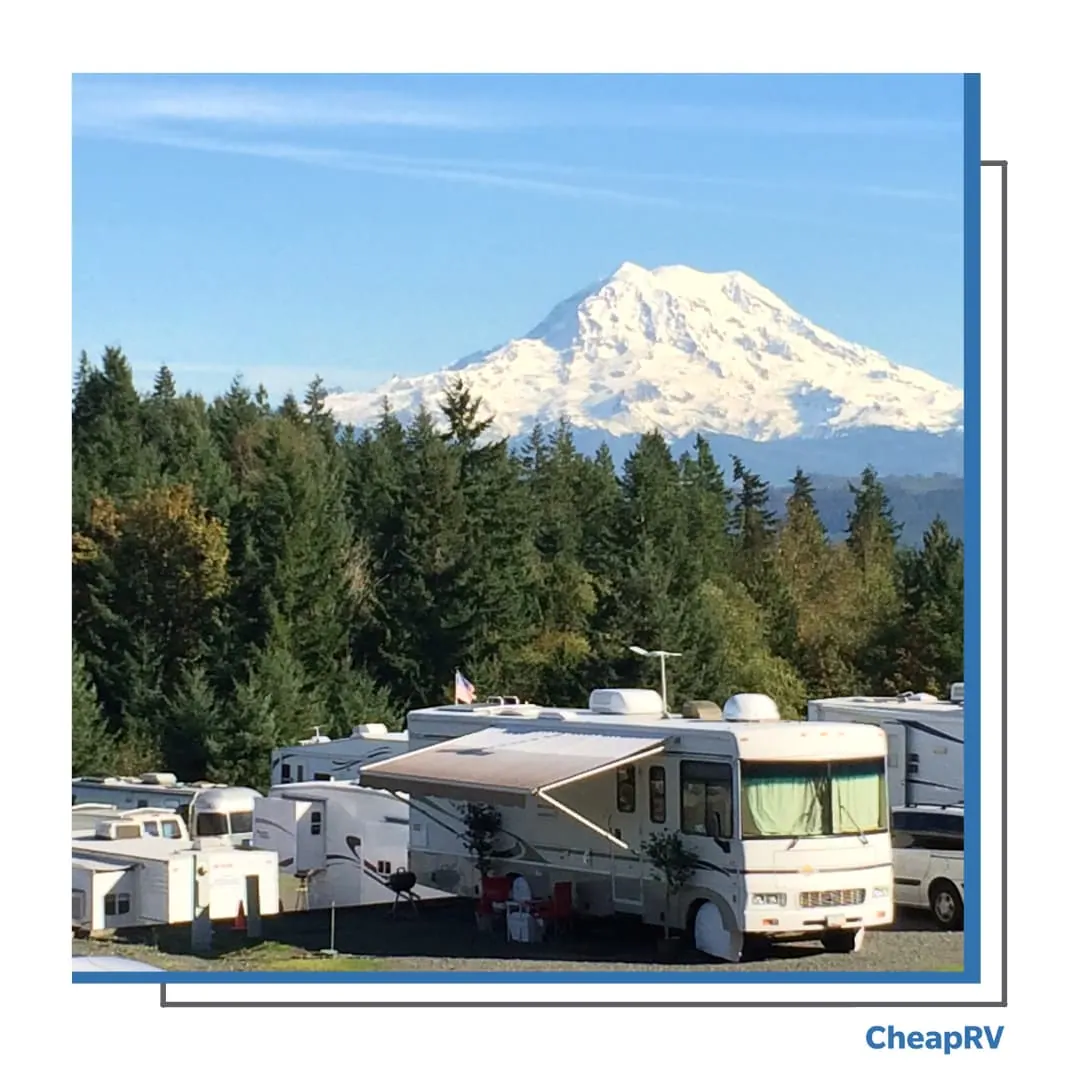 RV Storage Options for RV Rentals, Tacoma, WA
There aren't many options for RV storage in the Tacoma, Washington area. However, several options are available nearby, whether you're looking for a place to store your RV for a few months or overnight.
Superior Self Storage
This facility offers long- and short-term RV storage at affordable prices. They also have a large selection of moving supplies available onsite. You'll find this facility at 832 Northwest 48th Street, Seattle.
Ferguson Terminal
Located at 4207 9th Ave. in Northwest Seattle, this facility offers RV parking for up to five days at no charge with an approved application. The only requirement is that you have an appointment with their manager beforehand.
Eastside RV and Boat Storage
This company offers indoor and outdoor RV parking and boat storage options for up to six months at no charge with an approved application. They're located at 672 7th Avenue, Kirkland.
Conclusion
At the end of the day, an RV rental in Tacoma, WA will allow you to travel like a local and get a feel for the community. When choosing where you'll rent your RV, don't just look for the cheapest option on the market. We recommend visiting cheaprv.com/rent-an-rv to explore your options and get the best RV rentals Tacoma offers. It will make all the difference in the experience.