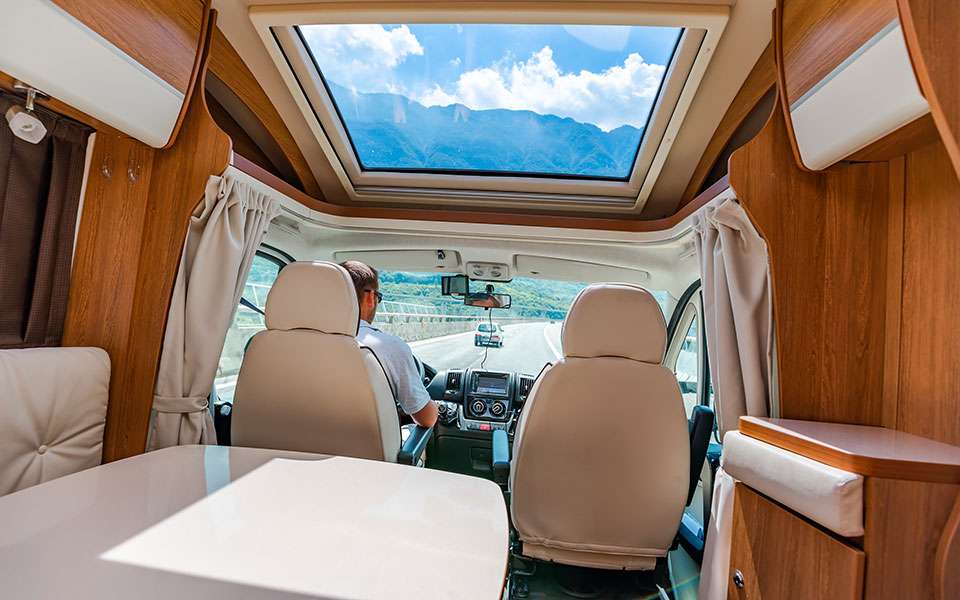 Best RV Inverters for Your RV & Camper
You can certainly enjoy an adventurous time while travelling on your RV if you have an adequate power supply in it. However, your RV requires a constant and flawless electricity supply so that you can enjoy your adventure thoroughly. So here comes the need for the best RV inverter, which will ensure proper power supply to all the RV appliances.
Your RV can convert the alternating current to direct current and vice versa with the help of inverter technology. Having an inverter in your RV is essential as different electronic devices in your RV require an extra level of current for efficient operation. Thus you should have the best inverter which can easily maintain the RV device's electricity requirements.
Importance of RV Inverters
Usually, the RV owners overlook the inverter issue in their rig. But it's a vital technology part that serves many purposes. The RV inverter comes into use when the rig is disconnected from the AC electrical connection. The inverter ensures stable AC output in your RV by converting the RV battery bank's DC input. Inverter in your RV is crucial as it ensures the smooth running of your RV's electrical appliances.
However, only the best RV inverters can serve all your needs perfectly. Thus, here in this article, we organized the best 5 RV inverters details. This guide will definitely help you to understand the RV inverter's basic. And it will help you to pick the best inverter model for your RV. Let's start:
Best RV Inverter for Your RV & Camper
Based on different categories, we pick the 5 best inverter options for your RV. We define these inverters as best based on its specifications, use, features, and user reviews. So let's dive into it.
First, quickly look at the 5 best RV converters and inverters. These are the following:
AIMS Power 2000 Watt Pure Sine RV Inverter: Best Overall 
WZRELB Reliable 3000W Wave Solar Power Inverter: Best for Solar Setups
Grandel 3000W Heavy Power Inverter with Solar Controller: Best for Solar Power System
GoWise Power PS1004 Inverter: Best for Motorhome and Mid-size Travel Trailers 
Xantrex Inverter: Best for Protecting Battery
Now let's discuss the details of each inverter.
1. AIMS Power 2000 Watt Pure Sine RV Inverter
If you need a massive supply of power continuously and high-level protection against electronic surges, you should have this AIMS Power RV inverter. This RV inverter is designed to handle starting watts up to 4,000 and running watts up to 2,000.
These RV power inverters ensure consistent and clean electricity flow to the appliances and outlets from the RV battery. It supplies power to those RV appliances which requires AC (Alternating current). Moreover, this inverter hosts various potential problems and ensures protection against the following:
High and low voltage
Overheating
Overload
Short circuits etc
If your RV is disconnected from a power stand, its continuous power demand will not cross much more than 2,000 watts. This AIMS Power RV inverter can meet that requirement. However, for all the RV devices, this inverter ensures enough and adequate power. The noteworthy pros and cons of this inverter are the following:
2. WZRELB Reliable 3000W Wave Solar Power Inverter
Are you searching for the best inverter for your RV which can significantly improve your RV's solar power capacity? If yes, then this inverter is the best option for you. This is one of the best inverters for RV, and it dramatically helps to improve the RV's solar capacity.
This inverter is designed to handle up to 6000 constant watts and running watts up to 3000. This inverter's side includes 2 different GFCI outlets of 120 volts. However, this product is available in various models. The model's capacity varies based on the DC input voltage, such as 12, 24 or 48.
PCB's additional 2-millimetre thickness is another noteworthy feature of this WZRELB Reliable inverter. This feature significantly improves the inverter's overall loading capacity. However, the inverter's inbuilt protection feature protects your RV's electrical appliances against high voltage. When it senses overflowing voltage, it cuts off the power and rings an alarm. The pros and cons of it are the following:
3. Grandel 3000W Heavy Power Inverter with Solar Controller
Nowadays, RVers prefer to go with the solar power inverter more than anything else. However, the Grandel power inverter has an in-built solar controller, which ensures the smooth running of RV systems.
So, if you are looking for a solar power system with which you can complete lots of work and road trips, then this one is for you. However, the mentionable pros and cons of this inverter are the following:
4. GoWise Power PS1004 Inverter
This is another best power inverter for camping, and it could serve the best purpose of your RV. The GoWise Power inverter from your RV house batteries supplies massive current to all RV appliances. In addition, the LED light indicators and compact structure make it easy to use and user-friendly.
Efficiently this inverter supplies flawless power to all the RV appliances. Moreover, during power supply, it doesn't suffer from any weakness or distortion. However, this inverter for the RV appliances protects 5 different modes. It consists of 2 fans for cooling it, and the fans prevent the inverter's overheating or overloading. The pros and Cons of this RV inverter are the following:
5. Xantrex Inverter
If you are looking for massive protection for the deep cycle batteries of your RV, then you should choose this inverter. The deep cycle batteries of the RV can get easy optimal recharge from this inverter. In addition, the temperature control battery charging feature ensures optimal battery recharge.
The automatic turn off feature of this inverter protects it from unexpected, and major damage. It automatically shuts down when it detects or senses short circuits, excessive temperatures, overloading, overheating, or other electrical problems. Thus this feature saves the inverter from massive damage by shutting off automatically.
Again, this inverter's power-sharing trait prevents its damage by preventing the tripping AC input breaker. This inverter provides an essential remote control to turn it on or off. However, the basic pros and cons of it are the following:
Conclusion
Hopefully, the above article was informative enough, and now you know the details of the best RV inverter. Depending on several factors, such as the inverter's applications, how you would plan to use it etc, you will now choose the best inverter for yourself. Several RV inverters are available on the market. But spending money randomly on any of them will not make sense.
For example, it would be a pure waste of money if you brought an RV inverter with a high wattage supply, but you don't require this much power. Similarly, you will not get enough energy if you buy an undersized RV inverter. Thus before buying the RV inverters, you should focus on your needs and other factors and purchase the best one from the above list.
Latest posts by Tim Harris
(see all)