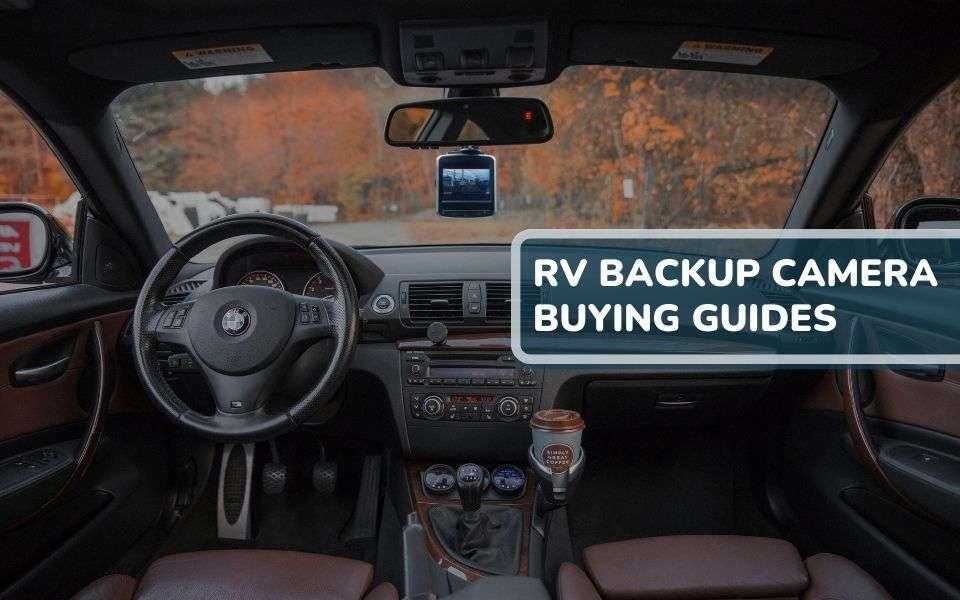 Best RV Backup Camera Reviews
RV backup camera is now one of the crucial parts of an RV's safety system and as the RV's safety system has constantly been evolving, new feature that gaining popularity.
RVers can use these backup cameras in their campers, travel trailers, RVs, trucks, and buses, so it's one of the better features we're confident is here to stay.
Backing up (or reversing) your recreational vehicle is an often simple but sometimes challenging task.
RV backup cameras make this job more manageable, reducing the need to make those typical mental calculations while steering in the opposite direction.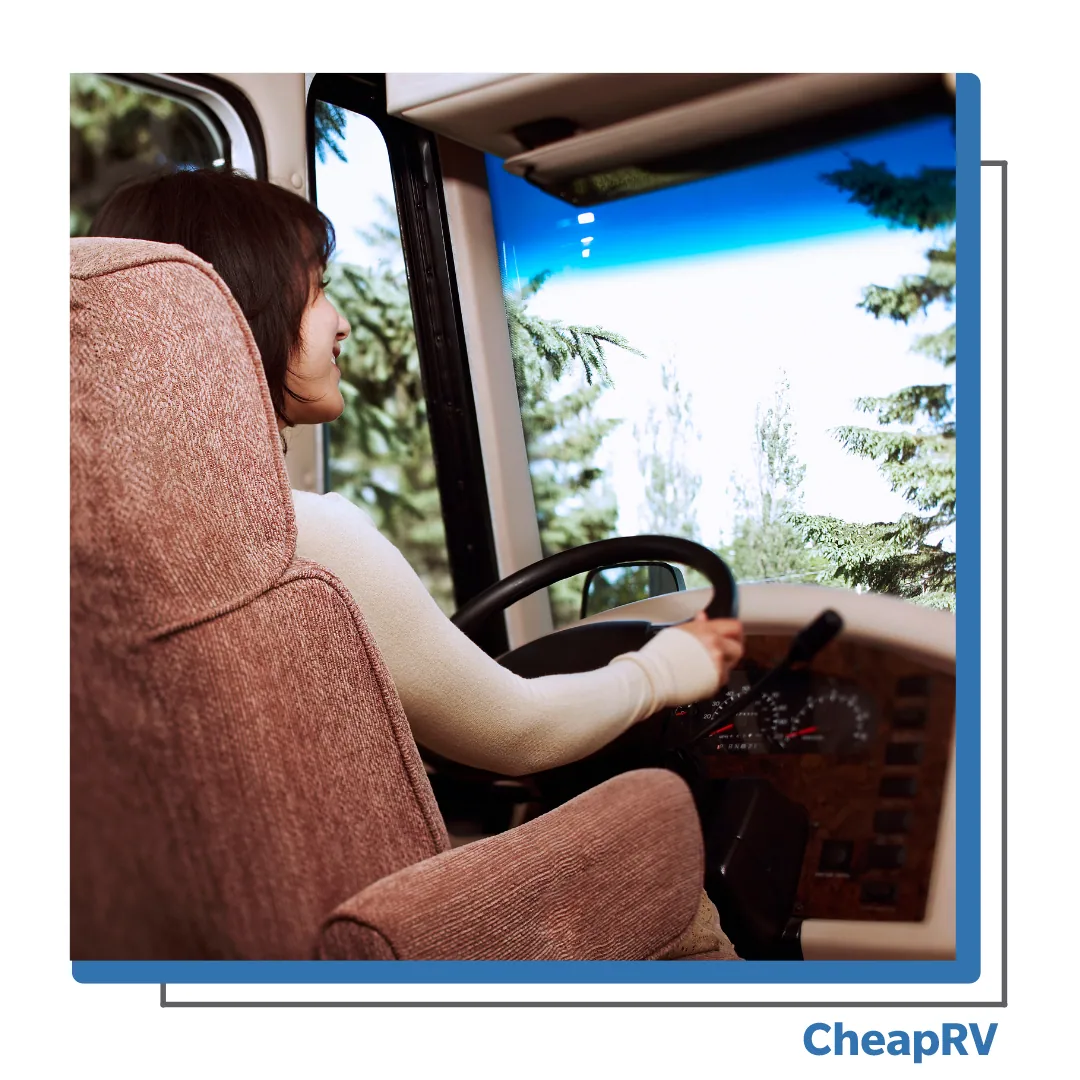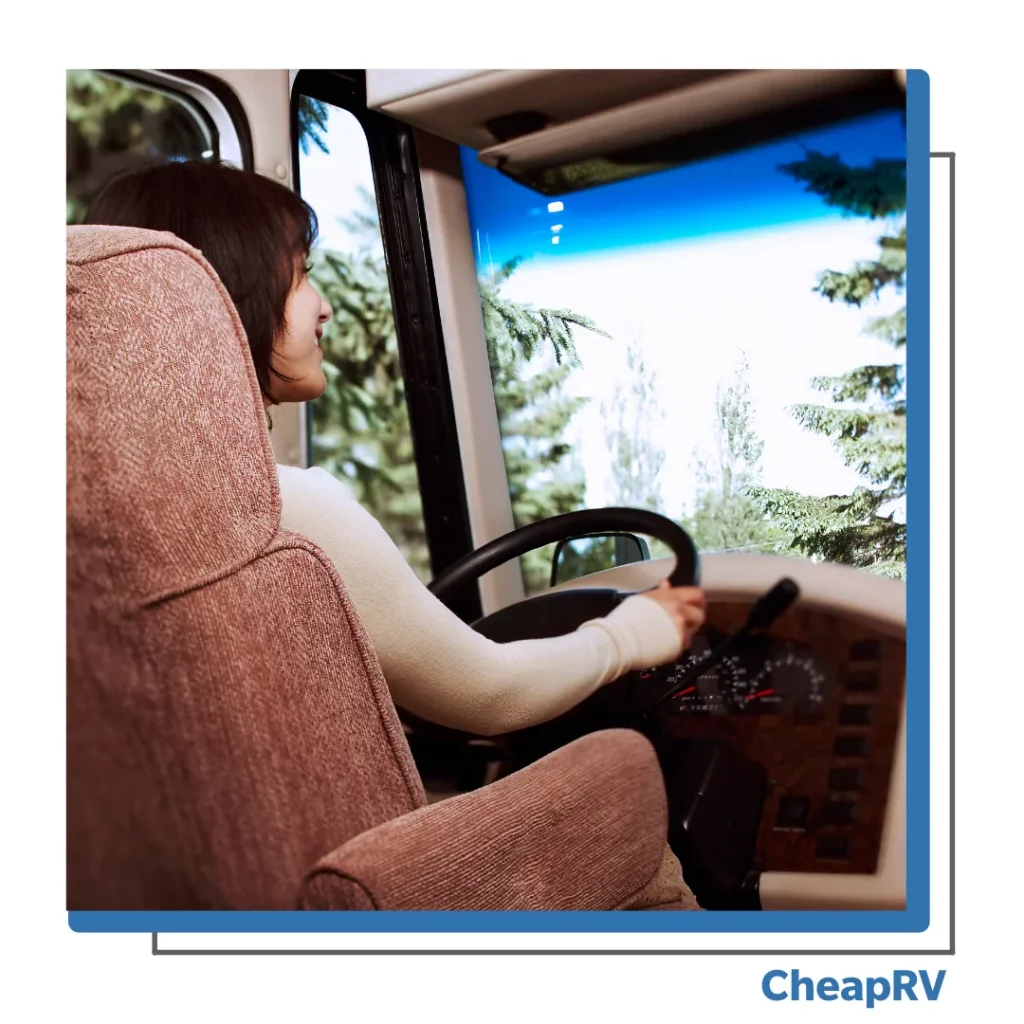 The good thing about backup cameras is that they're not too expensive and relatively easy to install.
These cameras are suitable for eliminating those blind spots behind RVs that you constantly have to deal with due to their size. But that doesn't mean that any RV backup camera is good enough for that job.
This article will cover the five best backup cameras for your RV to make your job easier.
Types of RV Backup Cameras
Usually, three types of RV backup cameras are available on the market, and those are the following:
Wireless Cameras
Wireless backup cameras are the best option for the RV owner who wants to keep things simple and doesn't want to deal with wiring and installation. They're also great for people who are renting out their RV since they don't leave any permanent marks on the vehicle.
The downside of wireless technology is that it's not always reliable. So, for example, if you're driving in a remote area and you lose your signal, there's a chance that the camera won't be able to send images back to you and let you know what's going on behind the car.
Wired Cameras
The most common type of RV camera is a wired camera. Wired cameras are connected to the RV's power supply but are not permanently connected to the RV's system. Instead, they're plugged into an outlet, so they can record footage when needed.
These cameras are usually easy to install and relatively inexpensive, which makes them a good option if you want to keep costs down while still getting high-quality footage from your RV.
Hitch Cameras
Hitch cameras are the most common type of RV backup camera, and they're attached to the hitch on your vehicle. They're typically wired directly into your vehicle's battery, so you don't need to worry about charging or replacing batteries.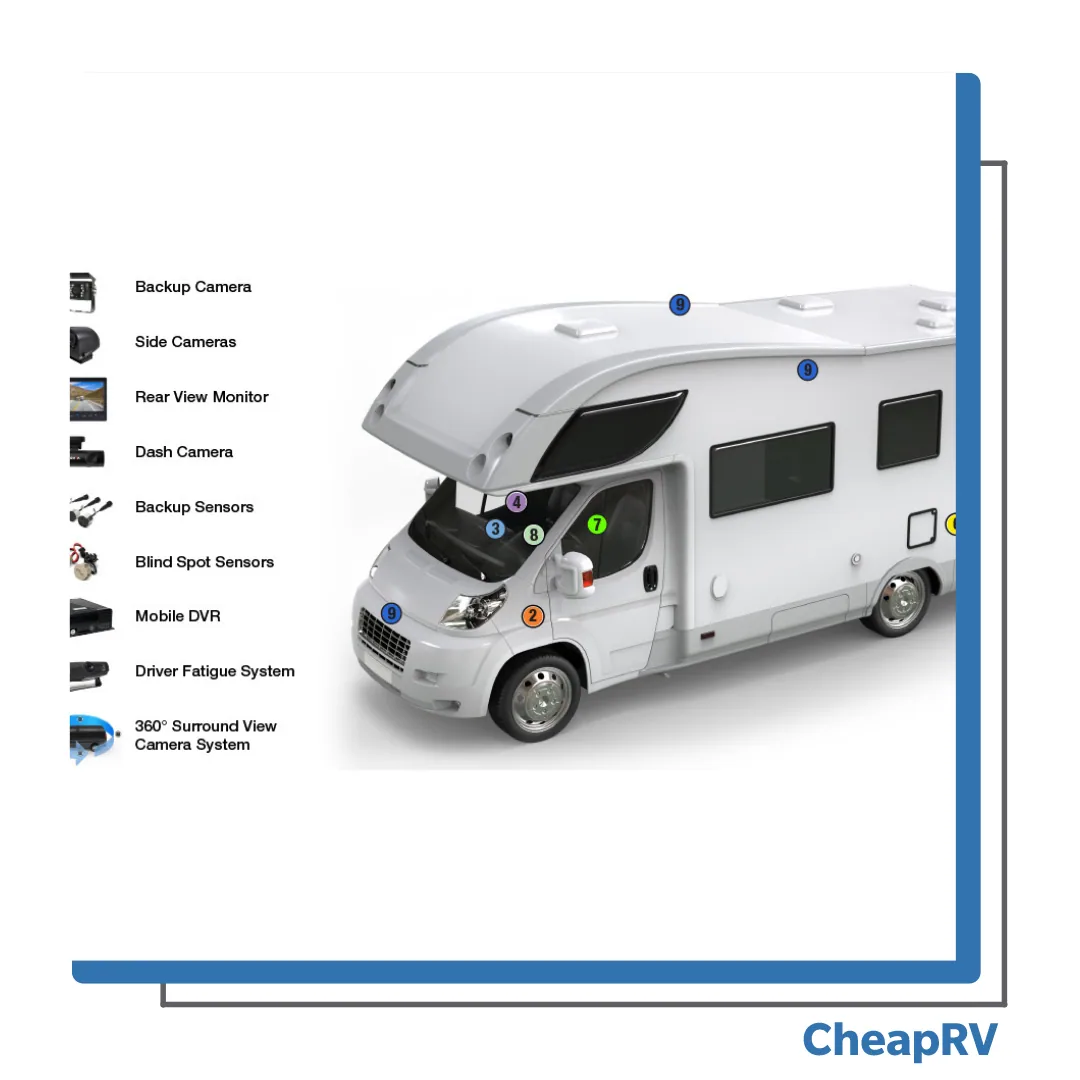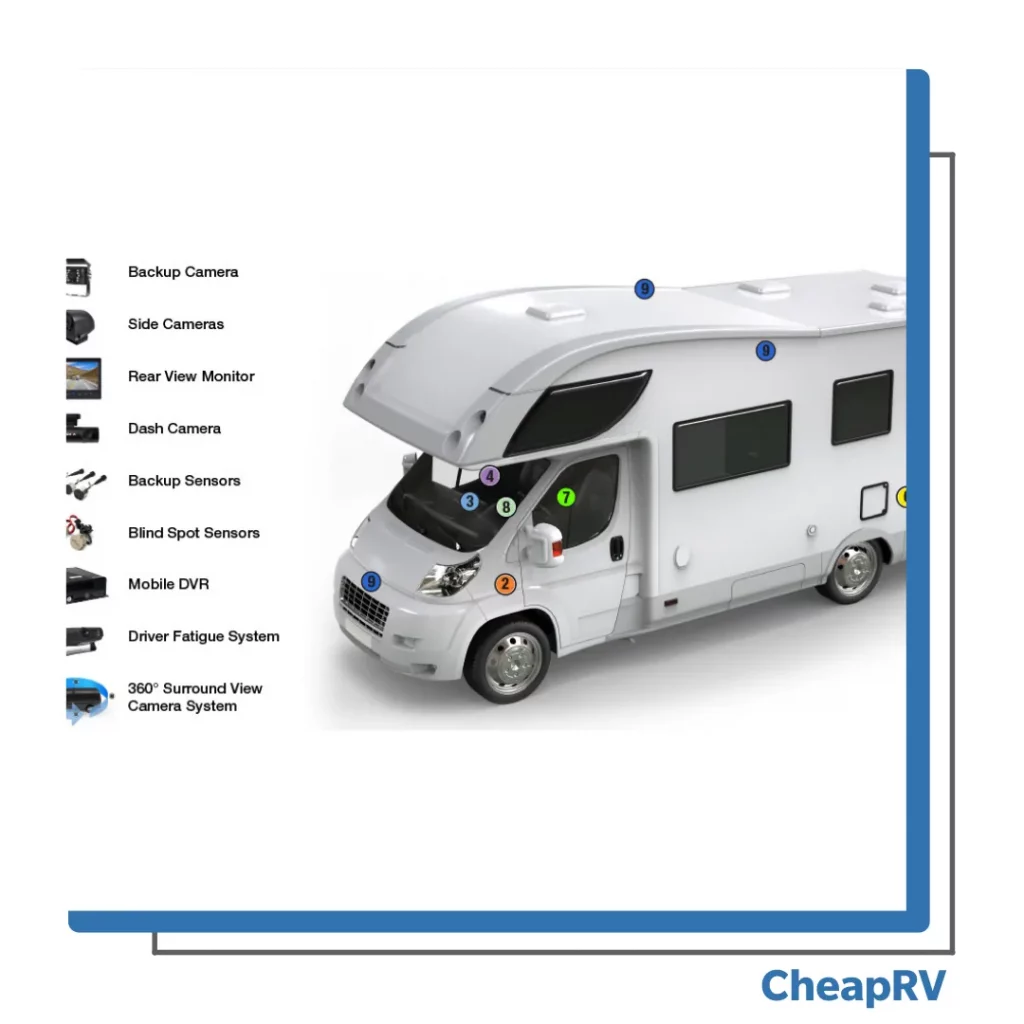 Hitch cameras are generally cheaper than other types of RV backup cameras. However, they're also less versatile because they can only be installed in specific vehicles with hitches (such as pickup trucks).
5 Best RV Backup Camera
We've rounded up some of the best cameras out there so you can find one that's right for your vehicle. Here's a look at our top 5 picks:
Rohent
Rohent offers one of the best wireless RV backup cameras that's worth the RVer's money and time. The HD monitor of this camera is 7 inches, and a TFT LCD display color is also available with it. The image quality of this camera is crystal clear.
With the Rohent, this backup camera in your RV doesn't need to rely on the side mirrors, and you can easily park or reverse your RV. The camera's monitor works with 2-way V1 and V2 video inputs.
And while the current wireless model's default design input is V2, the optional input is V1. Both options allow RVers to wire additional wireless rear/front/side or wired view cameras.
This backup camera operates smoothly using a dedicated signal and wireless connection just as well at 100 miles an hour as it does when your RV is stationary.
In addition, it features two antennas that ensure transparent video signals within 100ft – 450 ft. Here are a few reasons why we think RVers may love the Rohent:
Provides uninterrupted, transparent, and high-quality video transmission
Great screen resolution
Replacement service and 2-year of warranty and tech support
Rear View Safety
This Rear View Safety camera is designed in a way that it can deal with up to 3 camera inputs simultaneously. The camera sports a three-channel multiplexer system as its main feature.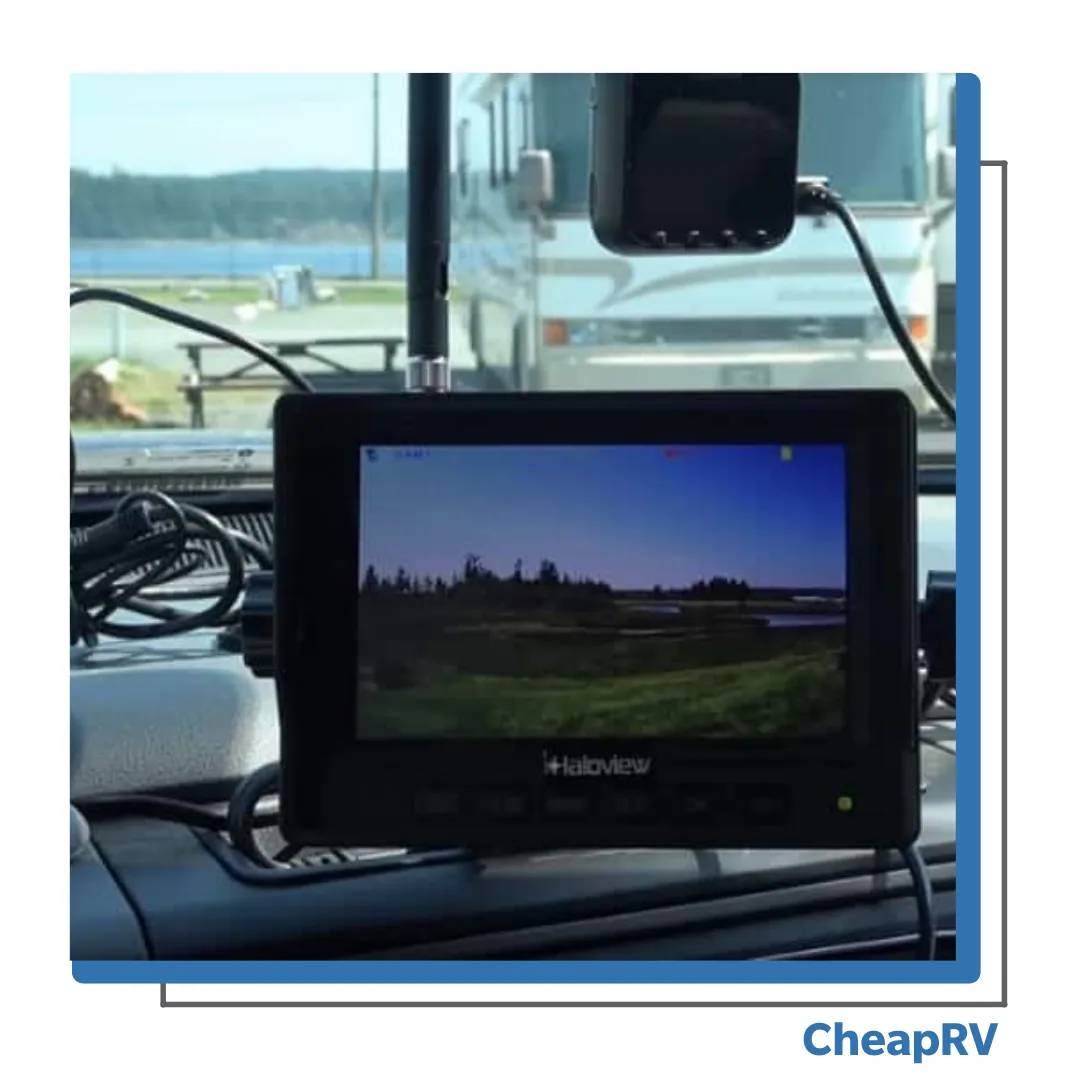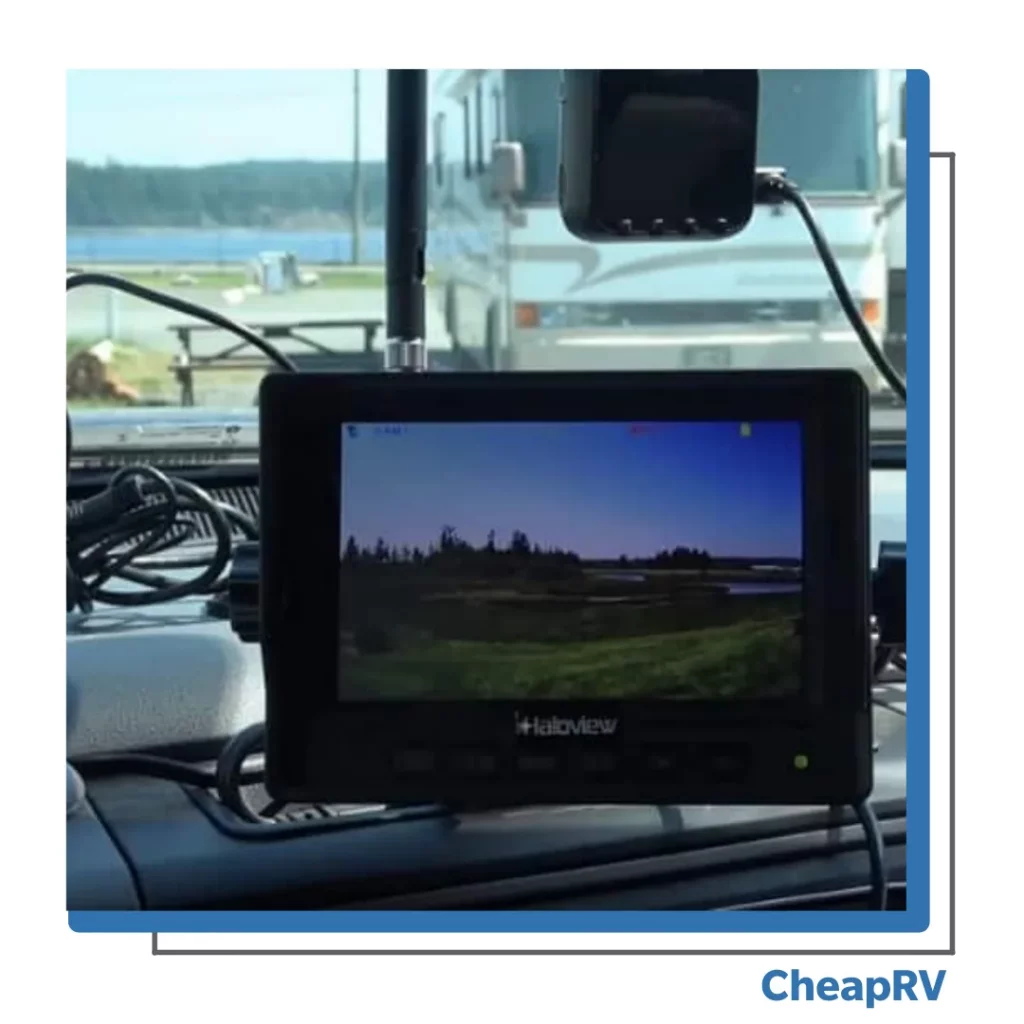 That means you can add additional cameras, up to 2, to the system, for better performance. In addition, you can easily control the camera's mirror image and standard view with the help of this camera's automatic switch.
Another impressive feature of this device is its auto-dimming function. This feature automatically dims the brightness of your backup camera monitor depending on the intensity of the surrounding light.
At night this camera offers a dimmer display. And during the day, it provides a super bright display. Here's a look at some of the other features of the Rear View Safety camera:
Offers the highest vibration and waterproof feature
Accommodates up to three cameras simultaneously
Easy to mount
Even in extreme weather, this camera is effortless to use
High-quality picture and superb audio
Flawless auto-dimming feature
The strength of the monitor's signal does not become weak over time.
Zeroxclub
The Zeroxclub is one of the most reliable and best backup cameras for a travel trailer, earning it the number 3 spot on our list. This wireless camera is reliable and worth considering for your RV.
Even at 75 miles hour speeds, this camera offers a clear signal. And it also runs smoothly because of its wireless technology. In addition, it's designed so an average RVer can install one without professional help.
This camera's 7″ HD and 1080p monitor displays clear, high-quality, sharp, and stunning images while parking or reversing your RV.
And it's waterproof design gives it a unique quality that is different from most alternative options on the market. In addition, Zeroxclub offers RVers several benefits, some of which are listed below.
Easy to mount, install and use
Weatherproof double construction
High-definition pictures
Wider angle and viewing range
Strong signal strength
Lifetime support
One-year RV backup camera replacement warranty
VanTop H612
This 2.5K Ultra HD camera offers front and rearview with an impressive full touch screen design. In addition, the camera comes with GPS tracking, voice control, night vision, and loop recording options.
It features a parking monitor too, so there's quite a lot to like about this one.
With its dual-view design, the camera can continuously record your entire journey while traveling on the road. However, setting up the camera's full functionality requires an additional hard-wire kit. Here are several additional benefits the VanTop H612 offers:
Continuous recording while you are driving an RV on the road
GPS tracking and voice control feature
Impressive signal range
Excellent for travel trailers, motorhomes, and RVs
Easy to install and requires significantly less time
High-quality image and video
Furrion FOS43TASF Vision Camera
One of the most innovative RV backup cameras this year is occupying the final spot on our list – the Furrion FOS43TASF. This camera is designed with safety in mind, so you can safely drive your recreational vehicle on the road with it installed and in use.
Two of Furrion's top features are its motion detection and inbuilt surveillance functions. It's designed to attach to the rear portion of your RV, so it's just perfect for the job.
In addition, RVers will love its distance, rear assist, and optional parking line features. Below are some of the key benefits we identified with this camera.
The camera's extensive wide-angle view allows RVers to see enclosing cars and objects easily.
Automatic wake-up function
Motion detection and surveillance function
Parking assistance with rear assist grid lines
The anti-glare screen design allows for easy color, brightness, and contrast adjustments.
Importance of RV Backup Cameras
Only an RV backup camera can really protect you from potential risks while driving your RV in reverse. Therefore, it's one of the essential safety features you should ensure your RV has before starting your trip.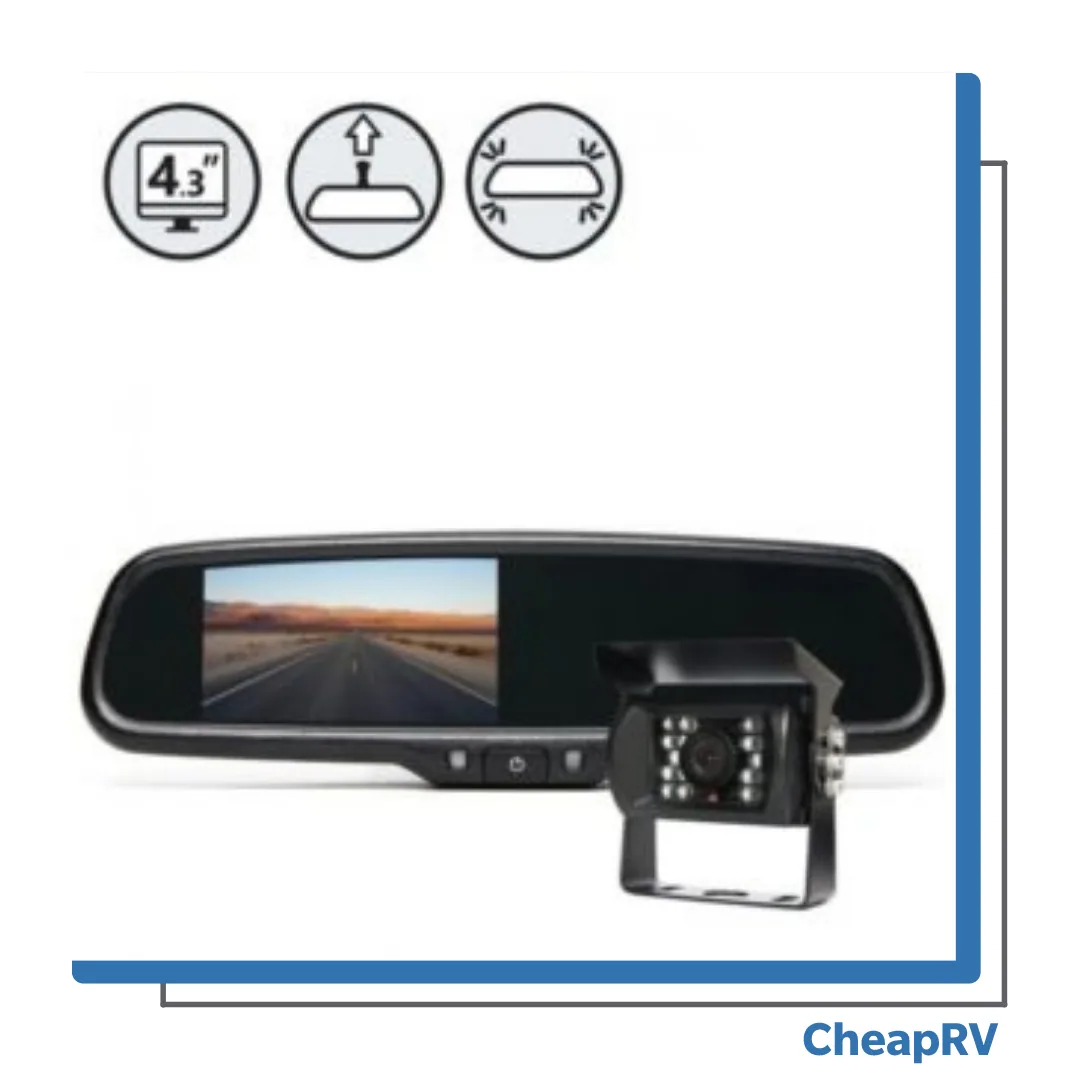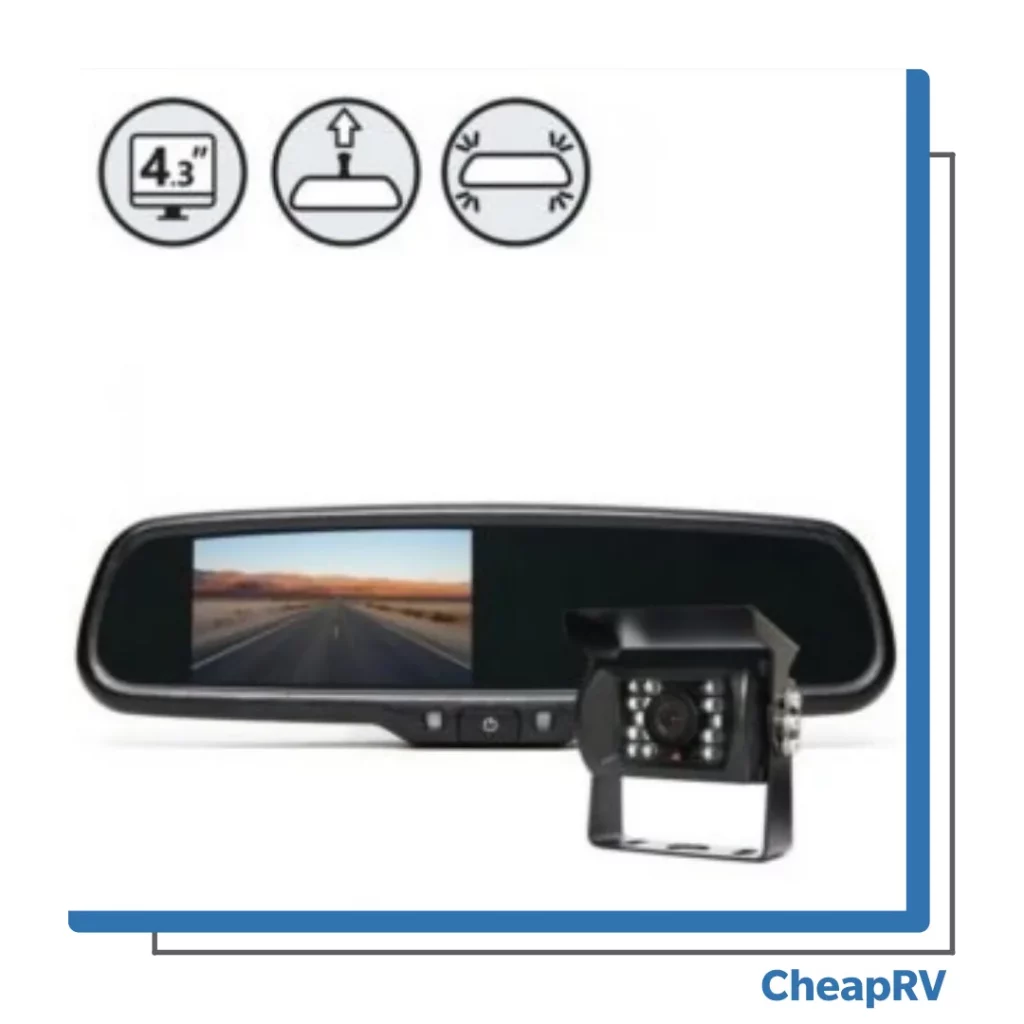 In fact, installing this camera on your recreational vehicle will not only make your RV journey more manageable, but it will also make your overall RV experience a more pleasant one.
RV backup cameras aren't just for avoiding getting hit in the rear by a passing car—they can be used to keep you out of trouble at all angles.
If you have a rear-facing camera, you can use it to see what's behind you when backing up, but if you don't have one, there's only so much you can do.
The best way to avoid getting into an accident when driving an RV is to be able to see everything around you.
And what better way to do that than with an RV backup camera? It gives you a full view of your surroundings and lets you see objects up close when they get too close for comfort.
Best Dashboard Camera for your RV
One thing that will significantly upgrade your RV's safety is buying the best possible dashboard camera. The dashboard camera records what happens on the road in front of you, and combined with the backup camera, you will have a full view of your vehicle and your surroundings. If an accident occurs, the dashboard camera will have recorded every second of the action. It can save you from legal trouble or false accusations, which are very common.
You can mount the camera on your dashboard and record all those fun and beautiful moments you spend on the road. Depending on your needs, a good dashboard camera should have high video resolution, big memory storage, and night vision. If you need help in choosing the best camera, look no more, we have picked the best 5 dashboard cameras for your RV.
Conclusion
In conclusion, if you have just recently purchased an RV and are looking for a backup camera to use while traveling, then the models we reviewed above are perfect for you.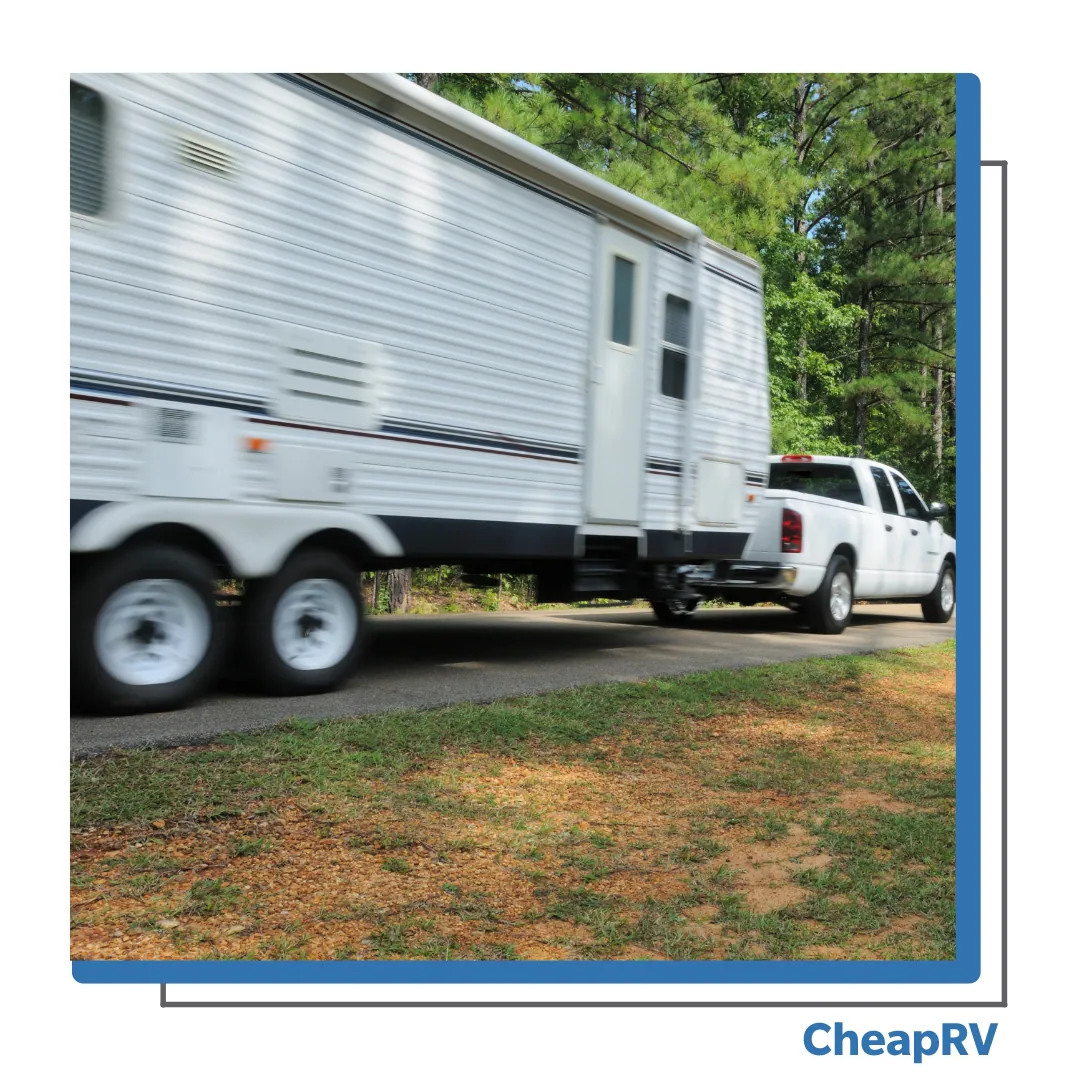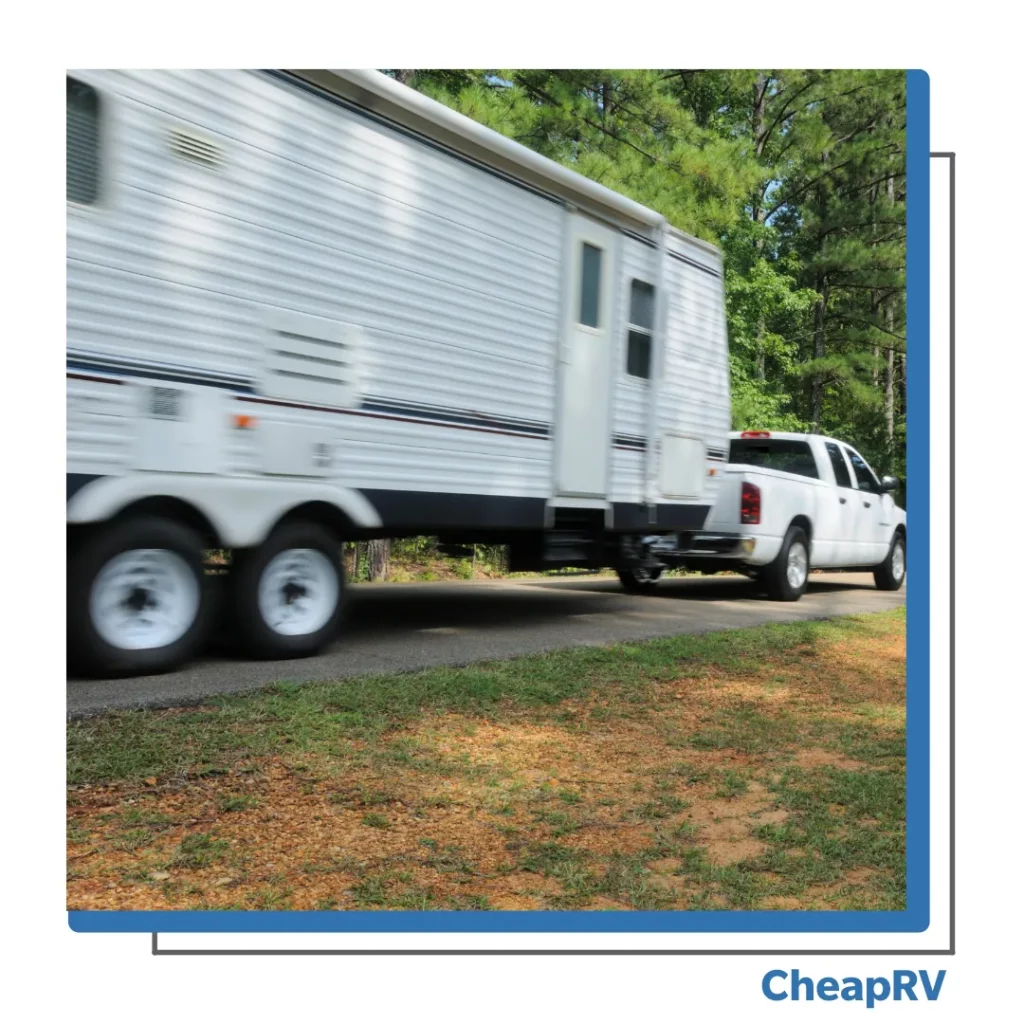 These five are our top favorites, and they should come in especially handy if you're unsure where to look. We hope you found this roundup helpful, and good luck in your search!