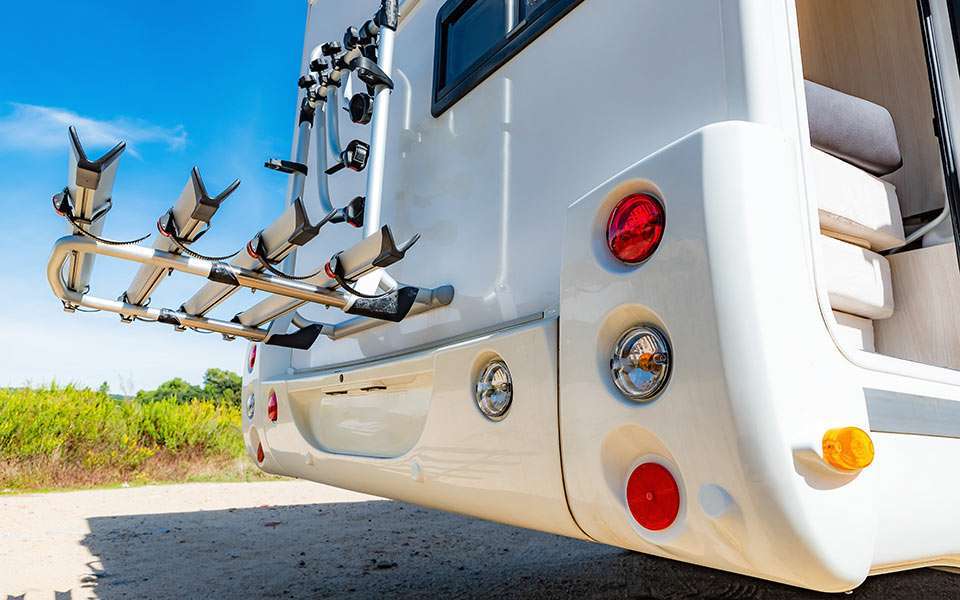 How to Carry Bikes in RV: Best RV Bike Racks
Most people who travel on their RV or travel trailers also prefer to ride bikes on the road. Thus when they travel on their RV or go for camping, they frequently carry a bicycle inside their RV. Here comes the need for the best RV bike racks which significantly helps the RVers to carry their bike within RV.
Usually, the RV has limited space. Thus carrying a bike in RV is pretty tough as it requires enough space. Moreover, when the RV runs on the road, the motorcycle inside it can shake and damage. Again, if you drive your recreational vehicle at high speed, the bike may damage by falling apart on the ground. Only a bike rack for RV can help you to get rid of this odd situation.
RV bike rack dramatically helps you to avoid all inconvenient situations. Thus, if you decide to take a bike with you while travelling, you should also have a camper bike rack.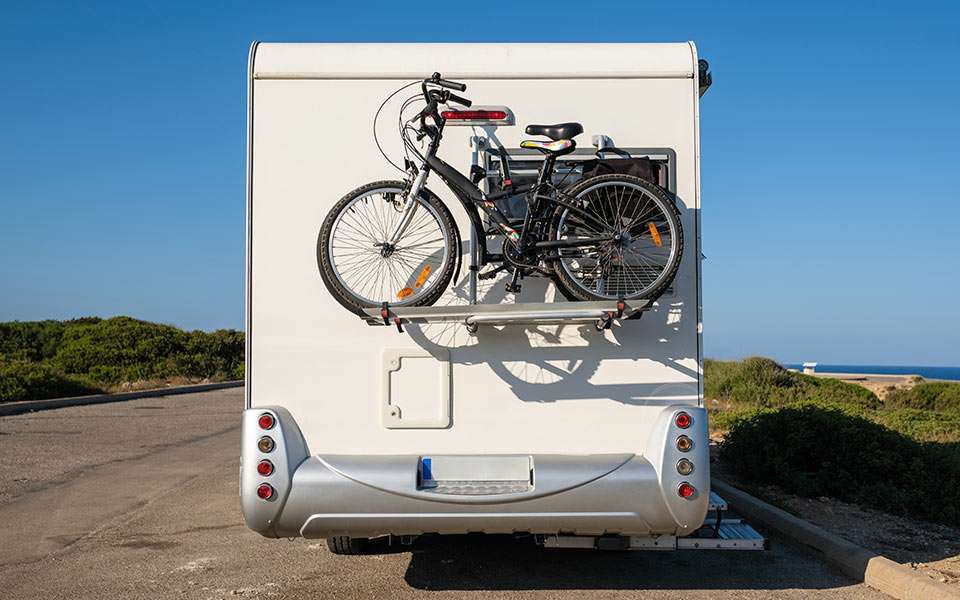 How to Carry Bikes in RV: Best RV Bike Racks
How you can carry bikes in your RV, this question's answer dramatically varies depending on your RV, camper or travel trailer types. You can carry a bike in your RV in several ways, such as tongue carrier, hitch carrier, bumper carrier, ladder carrier, and many more options. Let's discuss the details of each option below:
1. RV Hitch Mounted Bike Racks
These hitch-mounted racks are an excellent option for carrying your bike on the RV or motorhome. Already the trailer hitch may be installed or available on some RV or motorhomes, but the easy solution is making the RV bumper bike rack. Using this rack easily, you can carry 2, 3 or 4 bikes, and both the platform and hanging style is available. You can choose the design according to your choice.
You can buy a general hitch carrier for your travel trailer or RV if it has factory towing hitch equipment. Based on the travel trailer or tow vehicle's size, the hitch-mounted carrier could be a 1 ¼" or 2″ receiver. You can use various styles hitch mounted carriers for your RV, but you should choose that option that will perfectly fit your RV. And you will be able to carry your bike perfectly in your camper without any problem.
A hitch-mounted carrier is a perfect option for those who want to carry the bike in their RV and travelling with the whole family. These racks can quickly hold more than four bikes on the camper's back. You can get this carrier either on the platform or in hanging style. Whether you own a particular bike, such as trikes, tandems, or standard bikes, you can use this RV hitch bike rack. However, the noteworthy points of the hitch-mount bike racks are the following:
The perfect option for those who desire versatility in carrying their bikes on the tow vehicle, RV or travel trailer
If your camper or RV has a hitch receiver, it is the most excellent option for you
This rack offers you the facility to carry more than four bikes or multiple bikes
The electric bikes or heavier bikes are risky to carry using these racks
2. Ladder Mounted Rack
Another great RV bike rack idea is ladder mounted rack. On the rear ladder of your RV or motorhome, these racks will easily remain as hang on. This ladder allows you to make its full use as it is easily rotatable. Also, the RVers can easily remove it. Vertically the rack will hold the bikes and the frame support the rack to carry the bikes. If you take 1 or 2 bikes along in your RV travel, this mounted rack is a perfect option.
Ladder mounted racks provides the RVers more excellent opportunities to carry their bikes on their RV. This rack holds the bikes vertically and securely, and its front tire remains close to the ground. Therefore, you can easily carry the lightweight bikes on this ladder. This ladder mounted rack is especially an excellent option for carrying bikes when there is no hitch receiver or bumper in your RV.
Usually, these ladder racks are rear-facing, but you can use your ladder to access your RV's roof. One of the most significant benefits is that the RVers can easily remove or rotate the ladder to access the RV roof. For carrying two minimal weight bikes, this rack is the best option. This is a great option for you especially when there is no hitch receiver or bumper in your RV. Let's have a look at the overall feature of this rack:
If your camper or RV contains a rear-facing ladder, then this rack is best for you
This rack is perfect for carrying children's bikes or lightweight bikes
Using the ladder mounted bike rack, you can take only 1 or 2 bikes
If your RV doesn't have a ladder, then this option is not for you
Carrying three bikes or more will exceed the capacity of this rack; thus, be careful of it
3. Bumper Mounted Racks
The bumper-mounted racks are suitable for motorhomes or RVs with 4-1/2″ x 4-1/2″ or 4″ x 4″ steel rear and welded bumper. However, before using this option, make sure that the bumper is made of steel with a weld. The weld should stretch the bumper's length; otherwise, this rack may fail to support the bike's and racks' weight.
Even if your motorhome or RV don't have a trailer hitch, you can easily carry more than two bikes in your RV with the help of bumper mount racks. However, the bumper-mounted carrier allows you access to the roof by leaving the ladder open. You can quickly access your RV's shelter or other campsite's cargo storage through the open ladder.
Even if there is no hitch receiver in your RV, don't worry. A bumper-mounted rack will effortlessly solve all your problems. Directly these racks work in attachment with the RV bumper. Moreover, this rack is available for RVers both in the platforms and hanging styles.
After installing the bumper-mounted rack in your RV, you can easily enjoy access to both the cargo and roof as this rack keeps the ladder open. But before installing it in your motorhome, ensure the sturdy construction of the bumper of your RV. Also, check whether it's strong enough to support the rack and bike's weight. The significant features of this rack are the following:
If you don't like a hitch receiver and don't want to install it in your RV, the bumper-mounted bike rack is the best choice for you.
The bumper of your RV or trailer needs to be made of constant welded steel of 4×4″
If your RV's bumper is aluminum or spot-welded, this bike rack is not for you.
4. Tongue Mount Bike Rack
A bike carrier comes with this tongue mounted bike rack, or for a hitch-mounted rack, this Tongue rack offers a receiver. The noteworthy features of this rack are the following:
This bike rack is an excellent option to carry your bike if your RV, trailer, or camper has enough space.
This tongue mount bike rack is best to carry only lightweight bikes.
It is an excellent option for you if you need to take only 1 or 2 lightweight bikes in your RV.
Carrying heavy bikes will exceed the weight capacity of your rack. Thus, this rack is not a good option for a heavy bike.
Conclusion
We tried to break down all the major information regarding the best RV bike racks. A bike rack for RV is crucial if you wish to carry a heavyweight bike while travelling on your RV. Expectantly, you would now select the best bike rack for carrying your bike in RV after reading the above informative details.
Hopefully, we successfully deliver all the essential information through this article. Before installing a bike rack in your RV, know its pros and cons and unique features and then go with the best option.
Latest posts by Tim Harris
(see all)