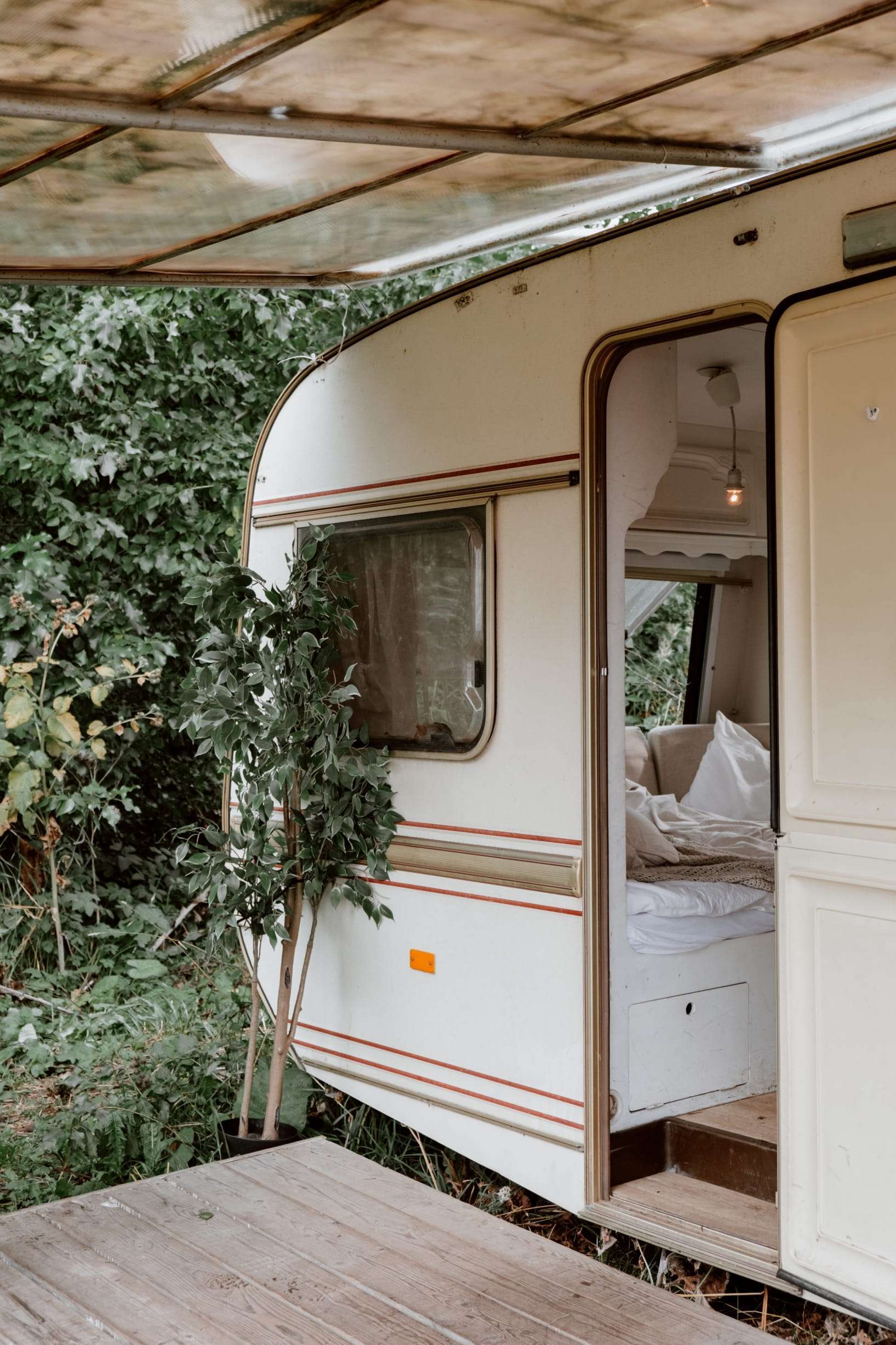 RV step covers – a solution You've been waiting for
Nobody wants to spend time cleaning their RV every time they step inside, especially if you're camped somewhere beautiful, but muddy.
But have no fear, we found the solution – RV step covers.
Great for humans as well as pets, RV step covers reduce the mess inside your RV and they protect you and your close ones from accidents.
What are RV step covers?
They are a great addition to your camping life, you can attach them easily to your RV stairs. Step covers are easily removable and they come in different shapes and sizes. You can easily wash them and use them over and over.
What are the benefits of RV step covers?
Well, for starters, an obvious benefit is that you can finally walk barefoot through the stairs.
One big safety risk is slipping on the stairs. A good RV step cover reduces the risk of slipping for humans as well as their pets.
No more dirt and mud in the RV. The step cover will catch a lot of filth from outside. When you want to clean it, just remove the cover and wash it or shake it against a tree.
Types of RV step covers
Depending on the RV you're using, there are interior and exterior step covers.
While the more luxurious RVs have interior stairs, most of RVs only have exterior stairs.
Exterior stairs are prone to decay, rust and deterioration. That's why they should be protected with step covers.
Best RV step covers on the market
These interior step covers come in 4 different colors, they are easy to install and remove. Made out of heavy-duty olefin, they can be secured to most surfaces thanks to fastening strips. You can wash them anytime and use them many times. The ribbed texture helps protect the interior of your RV by trapping dirt.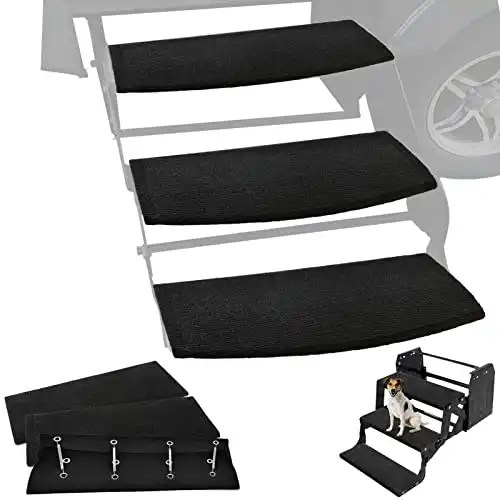 We earn a commission if you make a purchase, at no additional cost to you.
Made out of 100% premium polyester, these step covers are a perfect choice for outside circumstances. Durable and easy to clean, they will protect the outside of your RV during many seasons. Easy to install and remove, Kohree steps covers offer additional traction which will keep any dirt away from your RV and also prevent slips. They are also very useful for pets and with their universal dimensions, they can fit any RV stairs.
Things to consider when you're buying RV step covers
If you're spending a lot of time in an RV, then you should pay attention to these things:
Size: Make sure the covers have a universal size or a size that suits your RV stairs
Shape: They come in all different shapes, make sure that it fits the shape of your RV stairs
Method of attachment: Some step covers use hooked springs, while some use zip ties.
Materials: If they're not made out of high-quality material, the step covers probably won't last very long.
Best outdoor rugs for RV camping
An outdoor rug can significantly minimize the filth that enters your RV. You'll feel more at home, even if you're in the middle of nowhere.
The great thing about outdoor rugs is that they resist stains, dirt, debris, water, and UV lighting.
When choosing an outdoor rug, make sure to consider the size and quality of the material, its durability, and maintenance.
Check our guide on 7 Best RV Outdoor Rugs and if you have any questions, our experts at CheapRV.com will gladly answer them.
Conclusion
Installing RV step covers will be one of the most satisfying and cost-effective things you'll do to improve the quality of your life on the road. There is no ideal step cover for everyone, you should pick the one that suits the size and shape of the stairs in your RV. And remember, the better the material, the longer it will last. Have fun, but stay clean.