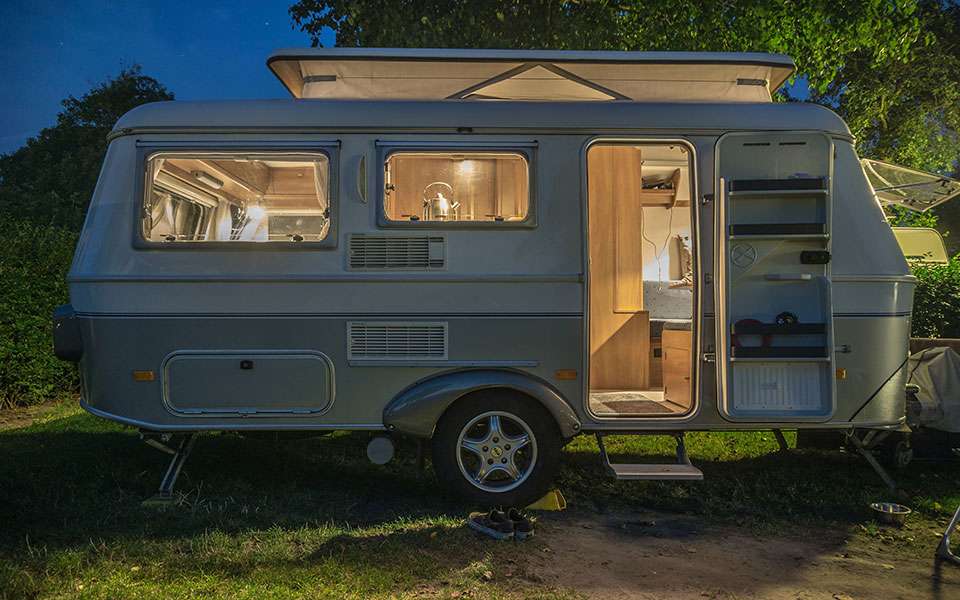 RV Upgrades and Mods
Modifying RV into an upgrade level is an easy job, and you don't need to be an expert to do it. RV upgrades are frequent task in the camping community that often RVers do. One of the most significant aspects of this mode of travel is the ability to transform an RV into your own home. As technology changes frequently, the old model requires modification with the demand flow. Transformation helps to improve the quality of the RV and make travel easier.
Whether it's a large RV or a small camper, you can redesign the interior with your priority. But, if you are an RV owner and you're planning to upgrade it with the latest pieces of stuff, you have come to the right place. Read this article, and it will guide you to redesign your RV at best.
Let's turn around some innovative RV customization ideas.
Best RV Upgrades and Mods
The upgrades depend on the condition, and after classifying needs, you can decide the expenditures. In general, many creative RV modifications don't need a lot of changes, effort, or money.
1. Solar Power
Solar power is an excellent investment for individuals who like to RV off the grid or at campgrounds with no hookups. Unfortunately, solar power is the most expensive cost for RV modification. But due to reducing air pollution, the price of this equipment is dropping every year.
Installing solar isn't as easy as throwing some panels on your RV's roof and driving away. You'll need a solar charge controller to deliver the power generated by your panels to your RV's battery, as well as an inverter to convert it into a form that your RV can use.
Upgrading to solar power is the best choice to reduce extra fuel costs. And it's an excellent alternative to a generator. Moreover, it is better for Mother Nature, yet it produces fewer hazardous emissions.
2. Bulk Inverter
Placing a bulk inverter can reduce the pressure of your battery and increase the lifetime. It will take a maximum of a few hours to fully charge the inverter and offer long-duration electricity to the batteries. You won't regret this decision shortly as it's essential as a solar panel. In addition, it will provide your car with extra electricity. A reasonable inverter price starts from only $100.
3. Digital Thermostat
A digital thermostat, as opposed to the manual slider control thermostat used in most RVs, allows for more precise temperature control. An updated thermostat will give you an exact temperature according to your requirement.
In RV, it is essential to maintain a tolerable temperature as RV is a small van with many pieces of stuff. Also, a congested environment holds more bad gases like carbon monoxide at hot temperatures. So, maintaining a proper temperature is very important. There are various RV thermostats available in the market, and the price starts from $ 75.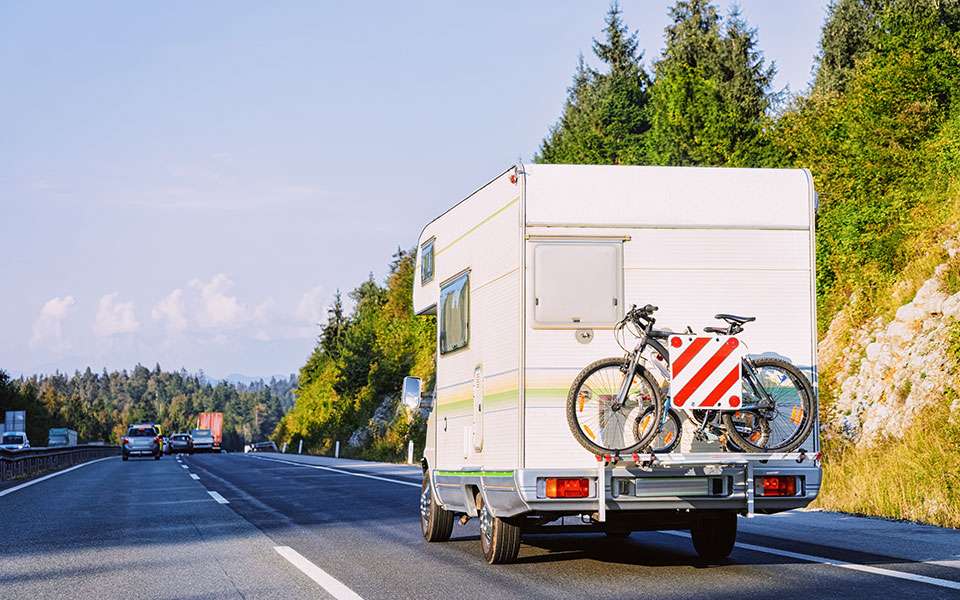 4. Invest To Increase the Battery Capacity
The batteries in your RV are pretty important. You cannot run any of the appliances without a battery which makes a living in RV feel like home. Many campers eventually switch to lithium batteries, which are easier to maintain and have a longer lifespan.
Lithium batteries are pretty expensive upfront. But if you're searching for RV DIY upgrades ideas that can make your life easier in the long term, these batteries are a great place to start. RV comes with various features, and this is almost a complete alternative to your house, so it must be well maintained.
5. Mattress Upgrades
Mattress is a small element of your living area. Which is moveable from here to anywhere, so you have to organize the whole space subtly. For example, if your mattress takes too much space, it will be pretty unjust and uncomfortable as you will not spend most of the time on the bed.
There are many service providers available who customize the mattress. You can easily design your bed. So, it will be a wise decision if you customize it according to the space requirement.
6. Proper Lighting
When it's a bit dark outside, proper light or a row of LED string lights will assist you in making it bright. You can also put some colored lights under your awning to provide more extraordinary night lighting.
7. Carpet Upgrading
Carpeting the new RV is the best choice to skip every day's mopping. So if you have an old RV, the first thing is getting rid of the old carpet.
Consider where you'll be traveling. What about the mountains? What about a trip to the beach? You'll almost certainly carry dirt or sand inside your RV no matter where you go. These particles can become trapped beneath your carpet and be extremely difficult to remove. In this case, laminating floors are less challenging to clean and look better. This renovation will cost a meager budget price between $2-$5 square feet.
8. Stove Cover
If your current stove fix-up is not up to your taste, you can go for an extra cover for your stove. After that, you can use it as a chopper whenever you want. Being tidy is also an option to use a stove cover if you don't feel like seeing your stove directly. There are various types of covers available in the market, and the material comes up both metal and wooden.
9. Shoe Storage
After a week or more of traveling in an RV, you will discover an essential storage requirement, a place to store your shoes. A pile of shoes, either inside or outside the RV, is the most common problem.
Make a basic shoe rack for devoted shoe storage if you find an empty area or even a cabinet. You can also put them along the bottom of your driver's console or around the edge of your bedroom.
10. Light up Pantry
It doesn't matter how well your house lights. For example, if you have a deep pantry, the chances are high that it will be dark in there. To make life easy, install a direct light inside the pantry.
Consider a battery-operated light that doesn't require any wiring or a motion-activated light that turns on when you open the pantry door. There are plenty of LED lights available in the market. Apply a battery-based light, and it will help to stay away from the wire draft.
11. Secret Garbage Can
It's better to keep your interior more inviting. During the day, you must produce rubbish. However, this does not imply that you desire to see or smell it. Hiding a garbage can in a cupboard will help to save up significant floor space in even the largest RVs.
Moreover, hiding the garbage can also cover stinks. The most straightforward and most affordable kinds are those that hang on the cabinet door.
12. Organized Shelving
Tall cupboards are frequently unused space. You can install a few shelves to use this space for stuff like towels, plastic dishes, or clothes. If you are a gourmet lover, you know keeping all of those tasty spices on hand might be a hassle.
These cabinet spice racks are simple to place on the interior of a kitchen cabinet and keep the jars secure from rolling. They also make sure that everything is visible. So you'll never have to worry about buying two canisters of apple pie spice or cinnamon by mistake.
Not only for the spices for your kitchen, but you can also place more hidden shelves in your RV DIY upgrades to keep things organized.
13. Good Stabilization
An insufficient stabilization can make you very uncomfortable, like when you are walking or working inside the van and it's jerking out nowhere. It can also hamper your work. If you invest in the extra stabilizer rod, it will make your movement inside the van easier.
14. Good Quality WIFI
A Wi-Fi repeater system increases your chances of connecting, allowing you to take advantage of a distant network and enhance speeds. The campsite offers "free Wi-Fi," but when you arrive and set up a tent, you discover that it is virtually ineffective while the Wi-Fi is free.
After all, they're trying to connect hundreds of devices through a single connection, and a campsite is usually quite large. The router extension is quite simple to install, but most RV dealerships will do it for you for a modest cost if you're not confident.
15. Mini Workplace
If you have any new place inside the RV, you can easily convert that place into productive output. For example, you can quickly turn that place into a mini work zone by investing in a folding table. Later you can easily use that place also as your reading or dining.
Here are a few more tips that can increase the efficiency of your RV.
Upgrade Sewerage system line
Placing TV headphone Jacks
Upgrade toilet and bath features, shampoo, shower gel holder two in one, and it will help save your place.
Upgrade Vent fans
Chalkboard Fridge Door
Backsplash mat for kitchen and bathroom
Front camera
Proper safety measurement
Few major disadvantages to RV are:
Moisture is a widespread problem in RV
Not-enough water storage
Water drainage system
Lack of Clothes drying space
Try to keep in mind all these disadvantages while setting your RV according to your plan.
Final Words
Recreational vehicles or RV is one of the famous living manners in this era. People may prefer to take a road trip in an RV and sleep in it instead of staying in a hotel room. They may even choose to pull their car behind the RV to get around more quickly once they get to their destination.
Although RVs are most commonly used as temporary lodging when traveling, some people utilize them as their primary abode. So, RV upgrades with the most updated materials and making it 99% of your living alternative can lead to significant financial benefit.
Latest posts by Tim Harris
(see all)