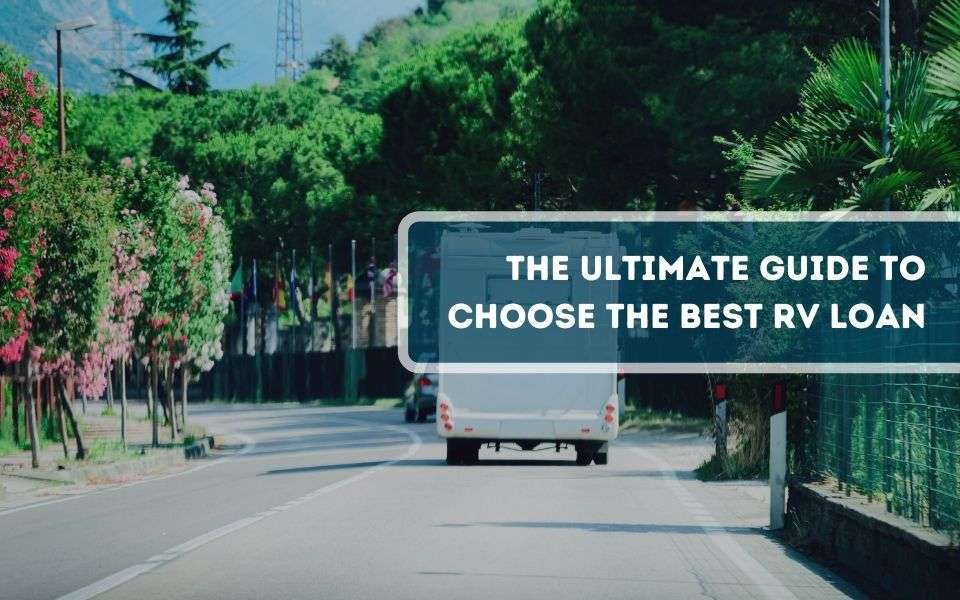 Financing Your RV: The Ultimate Guide To Choose The Best RV Loan
Buying a car and buying a recreational vehicle is not the same as we think. A recreational vehicle is more expensive than buying other vehicles so that many people seek financing in order to purchase a RV. Fortunately, there are many lenders available that provide RV loans across the country. But how do you choose the best loan for your RV?
Typically, an RV is the combination of a home and a vehicle. People want to purchase this luxury vehicle for traveling and staying outside from home. But buying an RV costs $10000 to $1 million money, so it's often hard for many people to purchase a RV without financing.
If you're a person who wants to buy your dream RV with financing, few things you will need to take into consideration. In this article, we will deep dive into RV financing so that you have gained more knowledge about how to pick the best RV loans and enjoy your RV riding.
Sounds good? Let's  move on.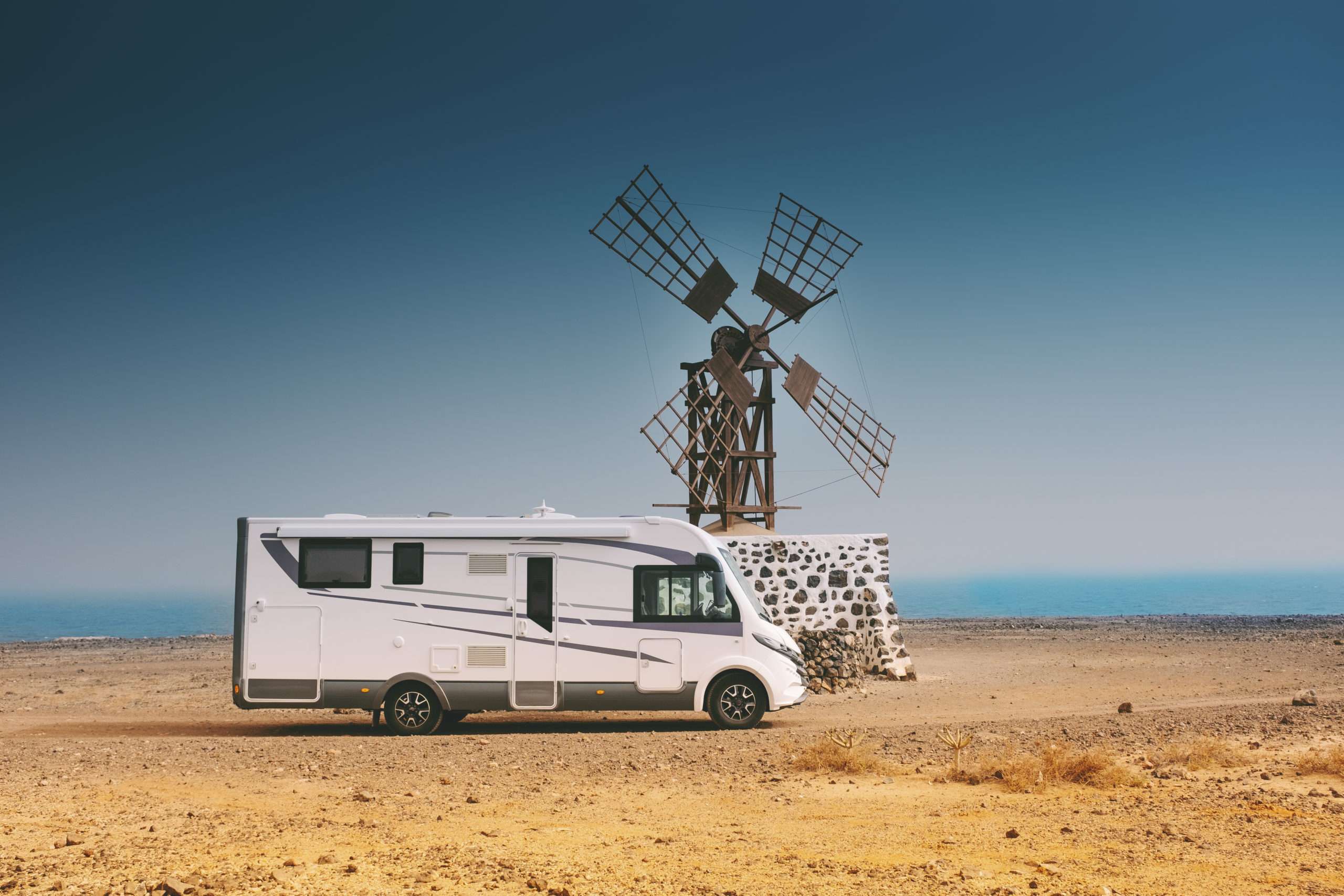 What is an RV Loan? 
Like the other consumer loan, an RV loan is offered by the lenders to purchase your dream RV.  You need to give back that financing with interest over a specific time frame.
Whether you want to purchase a new or used recreational vehicle, this RV loan option is open for you. With this RV loan, you can purchase any type of recreational vehicle such as motorhome, camper, travel trailers, etc.
Depending on various RV loan providers, you can get up to 100% of your RV financing. You can get long term loan rates as RV loans are more expensive like mortgage loans. If you can afford a short term loan, there is also a scope. Because there are plenty of RV loan lenders you will find and they have different policies.
Some of them offer RV loans for 15 to 20 years according to your needs. Some of them also provide short term loans like 12 to 24 months.
Types of RV Loan
You can get your RV loan from different lenders-
Online Lenders
Bank or Credit Union
RV Dealership
Generally, there are two types of RV loans available in the marketplace. Depending on your credit score and priority, you have to pick your desired one.
Personal or Unsecured Loan
For taking personal loans, you don't need to provide any asset as collateral. Basically online lenders are offering this type of unsecured loan. But keep in mind, this type of loan has a higher interest rate as it's risky for lenders. If you have a bad credit score, your interest rate may rise higher.
Secured Loan
Secured loan is offered by the bank or credit unions. In that case, you have to provide your purchasing RV as collateral. If somehow you are unable to pay your monthly installment with interest, they will take back your dream RV as it's your collateral. Some terms and conditions may have applied. The good thing is, good credit scores can reduce your interest rates.
The Ultimate Guide To Choose The Best RV Loan
To help you out, we will guide you step by step how you can get the best loan for your recreational vehicle. Let's dive in-
1.Choose Your Dream RV
Before going through the financing process, you need to set your mind on what type of RV you want to purchase. It can be any type of Class A, B or C motorhome or maybe a travel trailer or a pop up camper.
It is also necessary to know whether you want to purchase an old or a new one. Do some research on what type of model and which company you actually prefer. Choosing your desired recreational vehicle is the most important part before seeking loans.
2.Know Your Budget
Now you made up your mind what type of recreational vehicle you want to purchase. Give a check how much it costs. Is this RV more expensive? How much money do you need to finance your RV?
Calculate everything before moving on. This is how you can gain some idea what type of RV loans you're actually looking for. Depending on your budget, you can prepare for short term or long term loan options.
3.Check Your Credit Score
A good credit score may reduce your interest rates. Moreover, if you're planning to buy an RV with financing, you must have a good credit score to convince your lenders. Typically, most lenders require a 700 or higher credit score to get an RV loan.
If you have a good credit score, it's easy to move forward. It's not impossible to get an RV loan with bad credit history. Some lenders offer RV loans who have bad credit scores but they provide this loan with higher interest rates.
4.Save A Down Payment
The higher down payment you make, the lower interest rate you can probably get. So, it will reduce your overall cost of a recreational vehicle, try as much as you can. Besides, most of the lenders require 10% to 20% down payment when you seek financing.
Start saving your down payment when you're planning to purchase your dream RV. It's beneficial for monthly payment rates. You can even get lower interest rates with a bad credit score only for a larger amount of down payment.
5.Decide Which Type of Loan You Want
As we mentioned earlier, there are various RV loans provided by different lenders. You may take an unsecured loan from an online lender or take a secured loan from any bank or credit union. It's even possible to negotiate with your RV dealership and seek financing from them.
Depending on your credit score, you may choose which one is perfect for you. Our recommendation is to do some research and know about online lender and bank RV loan options before going to your RV dealership.
6.Compare Lenders
Now it's high time to choose one lender to move forward. You did a lot of research and know almost all of these lender's loan policies. Compare one lender with another, this is how you can eliminate which one is not the right fit for you.
Choosing the right lender to finance your RV is crucial. If you can take the wise decision, you may not suffer. We can't say this one is the best option for you, do your own research and seel for a professional to sort it out as your own.
7.Negotiate
Negotiate with your lender to get the best possible price. Many lenders are often asking for a huge amount of price  which is not acceptable. In that case, never hesitate to negotiate and let him know you can't move forward with this deal.
If you're satisfied enough with the deal they offer, make an agreement and go for further steps. You probably need to showcase your income statement and other necessary documents. Hope you can get the best loan for your dream recreational vehicle.
Frequently Asked Questions (FAQs)
How hard is it to get an RV loan?
–Like the other consumer loans, an RV loan needs several assessments and finances. As you take a big amount of money through this RV loan, lenders will definitely measure their risk factors. They will take a look at your credit history, income statement and other documents for security purposes. It is hard to get when they feel you're not capable enough to meet their requirements.
1. Do I need insurance to qualify for an RV loan?
–No, you don't need to have insurance to qualify for an RV loan. But some lenders often require insurance to provide you with an RV loan. They don't want to take any risk and suggest you get full coverage of your recreational vehicle so that they don't have a headache for a big loss.
2. How long is typically the RV loan term?
–On an average, you can expect to get 10 to 15 years long loan terms. But some lenders also provide up to 20 years long loan terms depending on how larger your loan is. It's also possible to have a short term loan if you can afford it. There are many online lenders and banks which provide 12 months to 48 months loans to complete your RV loan as early as possible.
3. What are the current interest rates for RV loans?
–The interest rates of any RV loan varies. It depends on your credit score, down payment and the type of loan you borrow. If you have an excellent credit, you can expect to get as low as 4.39% interest rates. It may increase up to 15-21% for bad credits, lower down payment or unsecured loan scheme.
Final Thoughts
There are several factors you can take into your consideration before choosing any RV loan. It may take some time but pays off. We try to cover every aspect of RV financing so that you don't need to get a headache. We hope that now you can get the best RV loan by following those strategies and purchase your dream recreational vehicle soon.
Latest posts by Tim Harris
(see all)