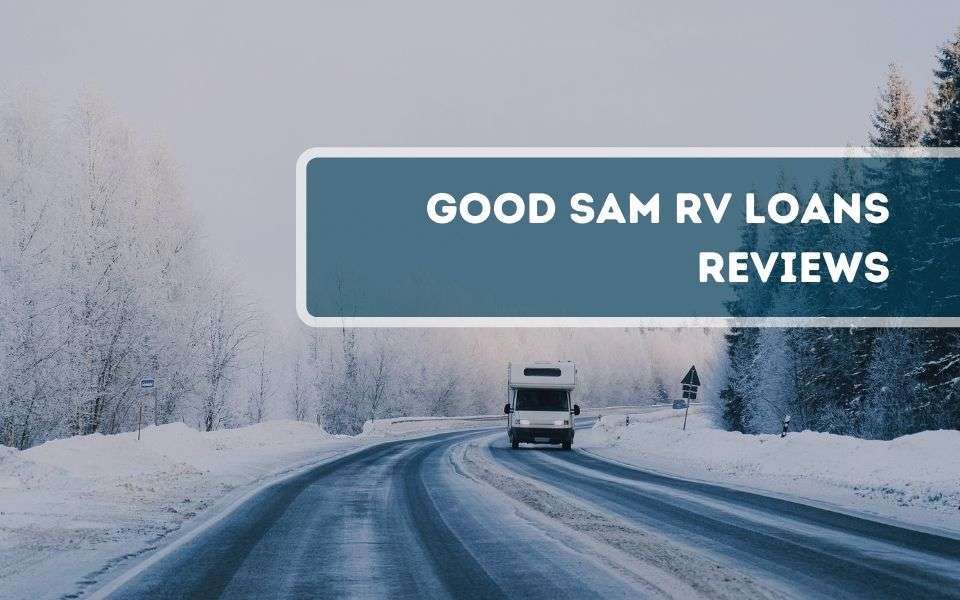 Good Sam RV Loans Reviews
Good Sam RV loans are one of the best financing options for the RVers for purchasing a used or new RV, full-time RVers funding, and RV loan refinancing. At a very competitive interest rate, the RVers can get this Good Sam RV credit and use it to purchase an RV.
According to the Good Sam RV loans reviews, the company's customer guide and care services are excellent. You can avail of the services via a telephone call or directly going to their office. Depending on the terms, conditions and agreements, the Good Sam Company offers loans amounting from $10,000 – $2 million. However, you can enjoy identical interest rates in reduced monthly instalments on an existing RV loan refinancing.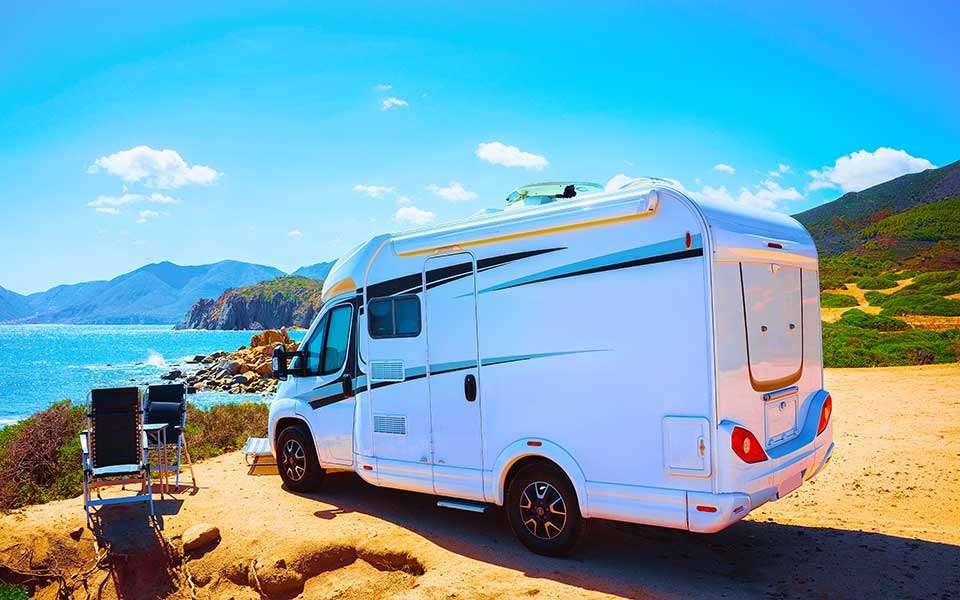 Good Sam RV Loans Reviews and Overall Features
Since the late 1960s, Good Sam RV insurance company has provided services to RV owners. This company is one of the largest and oldest insurance companies providing RV products and services. The millions of members of this company get services and benefits from it.
This company aims to make the RVer's journey full of fun and comfortable, and for this reason, it offers credit to the users. Across USA and Canada, Good Sam has 2,000 or more networks. Besides Good Sam's finance, the company also provides travel-related programs, roadside assistance and maintenance warranties for the RVing community.
| | |
| --- | --- |
| Overall Ratings | 4.9/5 |
| Coverage & Benefit | 5.0/5 |
| Cost | 5.0/5 |
| Customer Support | 4.8/5 |
| J.D. Power Overall Satisfaction Ranking | 2/5 |
| Discount Available | Yes |
| Customer Service | Call 1-888-514-116 |
| A.M. Best Rating | A- |
| Coverage Options | Full Replacement Cost, Full-Timers, Diminishing Deductible, Mexico Insurance, UMBI Stacked, Medical Payments |
| Discounts | Paid-in-Full, Multi-Vehicle, Safe Driver, Multi-Policy, Anti-Theft, Paperless, Homeowner |
Good Sam Company's Offered Services
Good Sam RV financing offers various options for funding RVs, including refinancing the used RV's existing loans to providing loans for purchasing a new RV. Moreover, for the full-timer RVer (Who uses their RV full time as home), this company offers outstanding loan providing programs. Let's have a look at the company's features and services:
1. New or Used RV Purchase
If you can fulfil the company's selection criteria, then using their services, you can buy a used or new RV. However, in purchasing the RV, the terms and conditions, including the interest rate, vary based on the RV's condition, repayment period length, credit score etc. you can purchase the RV from the owner, dealer or broker.
2. RV Loans Refinancing Services
Good Sam camping world financing reviews evident that this company is unique and different from others as it offers various noteworthy services. The outstanding service that differentiates this company from others is its existing RV loan refinancing facilities.
RV loan refinancing services charge interest rates of the same amount just like the others. However, sometimes you may enjoy a monthly lower repayment amount.
3. Insurance Services
For fulfilling the RVer's particular need, the Good Sam Company offers special RV insurance packages. However, according to various coverage plans, the insurance services rate varies from highest to lowest level. The insurance services packages include the following things:
Lockout coverage
Battery
Tire service
Fuel
Certified technician's help and guidance
Mobile mechanic workshops
Nearest service provider
Maintenance coverage
Health and Life insurance plans
4. Roadside Assistance
During the RVer's camping journey, whatever services they require, Good Sam RV rentals cover all those options. In addition, you can get the company's roadside assistance offers as a separate subscription.
Moreover, this company provides 24/7 services. For your family's safety, this roadside assistance is essential, especially when you are camping in remote locations with no towing services and mechanics.
5. Full Timer Financing
The full-timer RVers use their RV full time for living, travelling and camping. Therefore, the RV becomes a primary residence for them. However, the Good Sam Company offers unique procedures and plans for full-timer financing.
Some additional paperwork may require getting this service, but these services guarantee the RVer that it is a beneficial option. Even in the case of the full-timer financing service, the company's terms, conditions and interest rates remain the same.
For RV purpose, $24,500 – $25,500 is the minimum credit amount. For getting this loan, you have to give your details information and the vehicle details you will purchase. Good Sam RV loan credit score is an important factor in getting this insurance service.
Good Sam Company's Feature
1. Competitive Interest Rates
Depending on the RV loan terms, conditions, and amounts, the RV loan annual percentage rates of Good Sam insurance company range between 3.7% – 9.5%. This interest rate is quite competitive for others who are offering financial services for purchasing an RV. The exact rate applies to full-timers financing, buying new or old RVs or existing RV loan refinancing options.
2. Huge Loan Amounts
$10,000 is the lowest credit amount of Good Sam Company, and $2,000,000 is the highest credit amount. Therefore this company offers the financing facility for every person, whether you want to purchase a big class A motorhome or travel trailer.
For $50,000 or more, the insurance company offers relatively lower interest rates. And for up to $10,000, the interest rate is somewhat higher. Again, it is evident from the Good Sam RV loans reviews.
3. Good Customer Service
The Good Sam Company is the largest and oldest RV insurance service provider. And the service providing network of this company is well-established. Therefore, if you make a financing application, you don't need to wait longer for getting feedback. For ensuring a good customer service record, they respond to the financing application as early as possible.
4. Easy Terms and Conditions
You can get Good Sam's finance for your RV following easy terms and conditions. Online application is the start of the loan procedure. Moreover, according to the RVer's requirements, the company offers easy and flexible repayment terms and policies.
5. Longer Repayment Terms
According to the RVer's facilitation, the company offers them the facility to select the repayment terms number. From 4-to 20, the repayment terms significantly vary depending on the RVer's credit amount. Take a look at the table to learn the highest repayment term number according to the credit amounts.
| | |
| --- | --- |
| Credit Amount | Repayment Terms |
| $10,000 – $24,999 | 12 Years |
| $25,000 – $49,999 | 15 Years |
| Above $50,000 | 20 Years |
6. Largest Club for RV Owners
The vast network of Good Sam clubs allows you to connect with its 2000 campsites or more. If you use the Good Sam loan to buy your RV, then you become a member of its club. You will enjoy a vast network and the other services designed for the RVers. The members of the Good Sam Club are nearly 1.6 to 1.8 million.
The club members will easily enjoy the discounts on staying at any campsites or parks. They will also enjoy their services, RV spares and fuel at discounted rates.
7. Flexibility for Older Model RV
If you want to purchase an older RV model of 10-12 years old, the company will offer you the financing facility. According to the company's latest policy, you can buy six recommended RV types that were manufactured in 2010 or later.
Good Sam RV Financing: Drawbacks
Though the Good Sam agency's RV credit facilities offer various benefits, there are still some drawbacks. During completing the loan application procedure, the RVers may face it. The problems with this financing option are the following:
Strict qualification criteria in purchasing an RV
Depending on the RV's condition, the interest rates vary
Complicated online application procedure
Lack of information on the website
Credit score limitation
RV's Covered for Loan
Class A, Class B & Class C
Fifth wheel trailer
Mounted truck camper
Conventional trailer
Horse Trailer
Toy Hauler
Utility/Cargo &Single Horse Trailer
Good Sam RV Loans: Pros and Cons
The Good Sam RV financing options have both drawbacks and perks. Before taking credit from this company, you should consider these:
Who Can Get Good Sam RV Loan?
Many RVs can get the loan facility under the Good Sam policy, so most RVers are eligible for its financing option. But the financing cost of each RVers or customer varies based on their age, driving record and state insurance requirements.
To get the credit, you need to have a social security number and a valid driving license, and your age should be at least 18 years. However, you do not necessarily need to be the Good Sam RV club's member to get the finance.
Bottom Line
Whether you are a full-time RVer or go camping occasionally, Good Sam RV loans could be a perfect option for purchasing a used or new RV. According to the Good Sam RV loans reviews, this company offers huge financing options for the RVer according to their requirement. You can quickly get an adequate loan for purchasing an RV by fulfilling the company's all conditions.
As the company offers several RV financing products ranging from the existing loan refinancing to purchasing a new RV, you can easily avail the opportunity. In addition, you will surely get benefits from the company's unique loan service program. Thus, if you decide to purchase an RV using a loan, the Good Sam insurance company can be an excellent option.
Latest posts by Tim Harris
(see all)