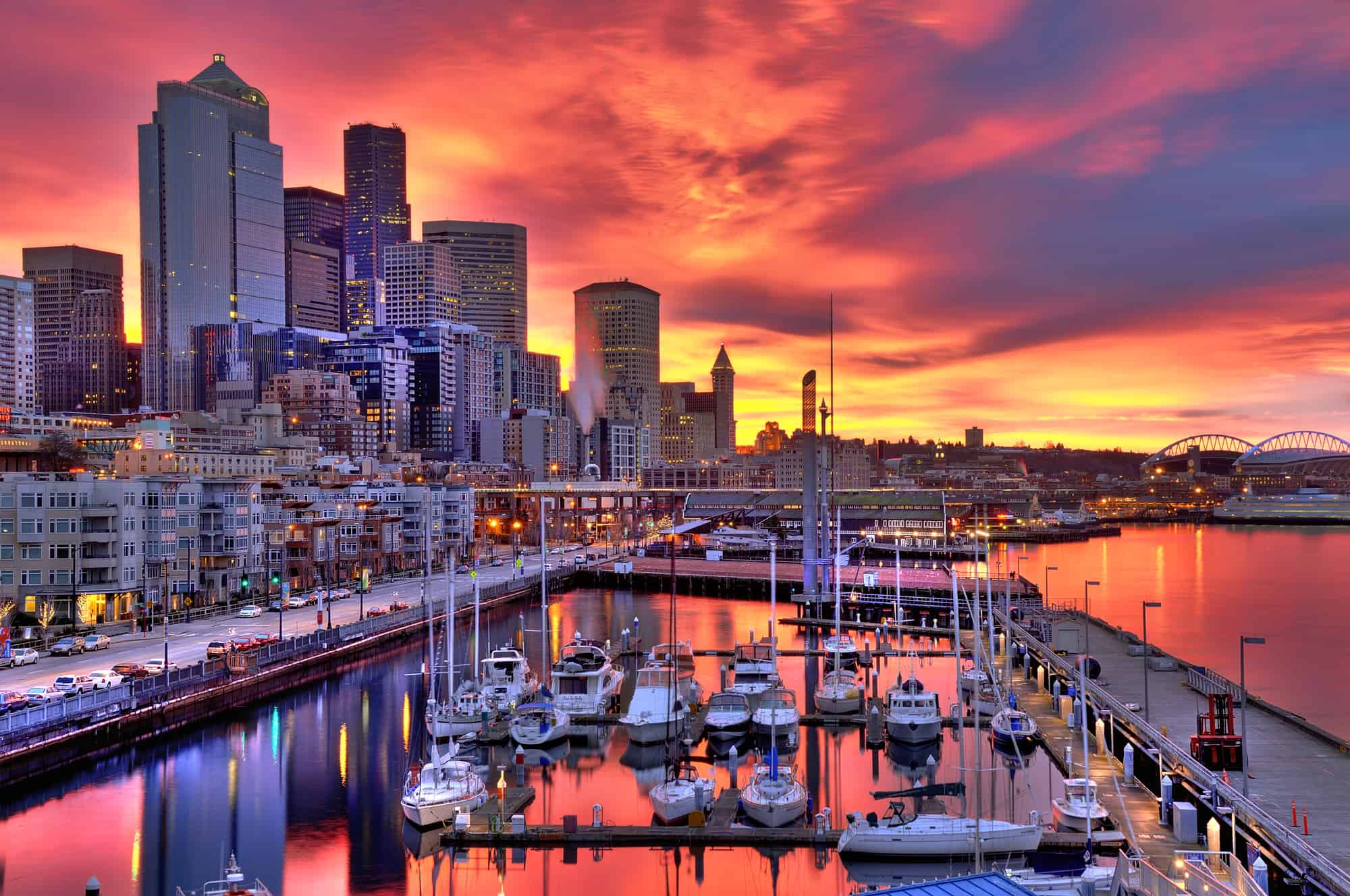 The Essential Guide to Renting an RV in Seattle, Washington
Exploring the Northwest and renting an RV in Seattle, WA can be the adventure of a lifetime.
If you are planning a trip to Seattle, you will want to make sure that you take the time to explore all of the great outdoor activities that the Pacific Northwest has to offer.
If you are looking for something more than just a visit to Pike Place Market and the Space Needle, then consider Seattle RV rentals near Seattle, WA.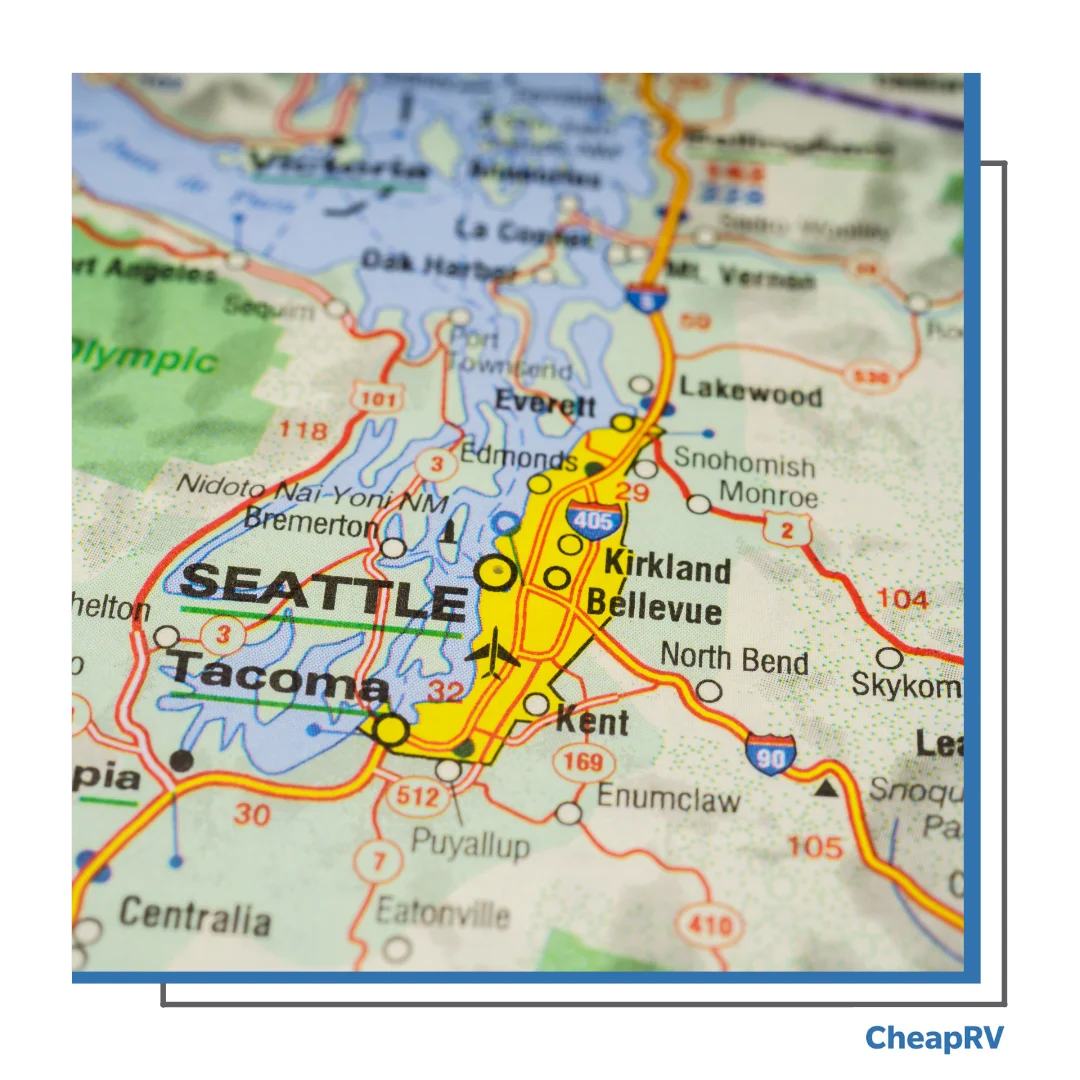 This guide will tell you everything you need to know if you want to rent an RV in Seattle for your next trip there.
Today, we'll be looking at Seattle RV rentals. We'll be addressing some frequently asked questions about renting an RV in Seattle. We'll also address some concerns you may have and walk you through the process of getting an RV rental(do I need RV insurance?) if you decide to rent an RV in Seattle ahead of your next trip into the city.
Washington National Parks for RV Rentals, Seattle
1. Mount Rainier National Park
If you plan on doing some hiking or climbing at Mount Rainier National Park, then you will need somewhere safe to park your RV overnight before heading out into the wilderness. Many RV parks near this popular attraction can accommodate RVs up to 40 feet long.
2. Olympic National Park
Olympic National Park covers an impressive land area and includes five different ecosystems ranging from rainforest to alpine tundra. Here, you'll have access to miles of trails that provide access to some of the most scenic parts of this national park, such as Hurricane Ridge and Hoh Rain Forest.
3. North Cascades National Park
North Cascades National Park may not be the most visited national park in Washington State, but it offers visitors spectacular views of high peaks and rugged terrain. In addition to hiking trails, there are also opportunities for backcountry camping.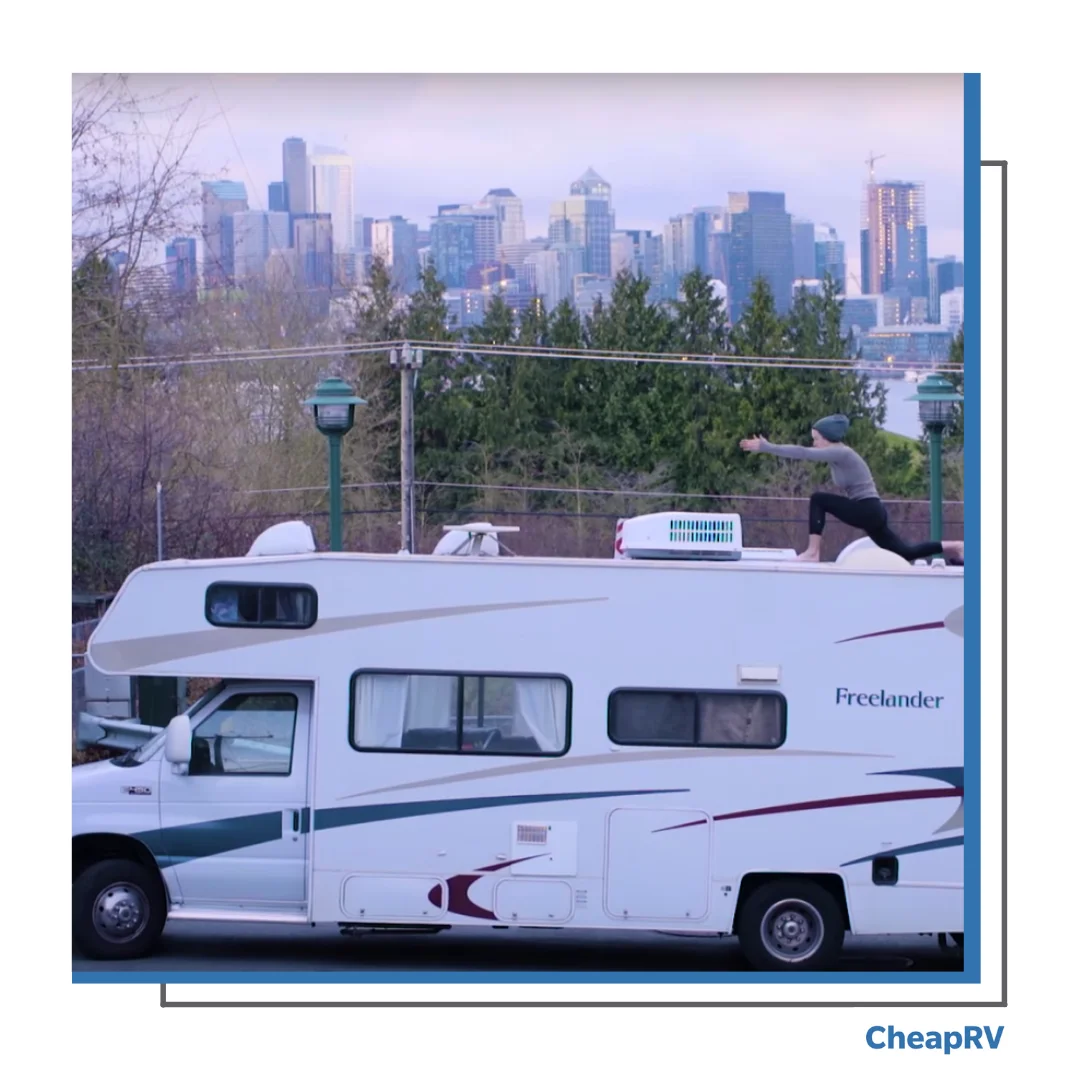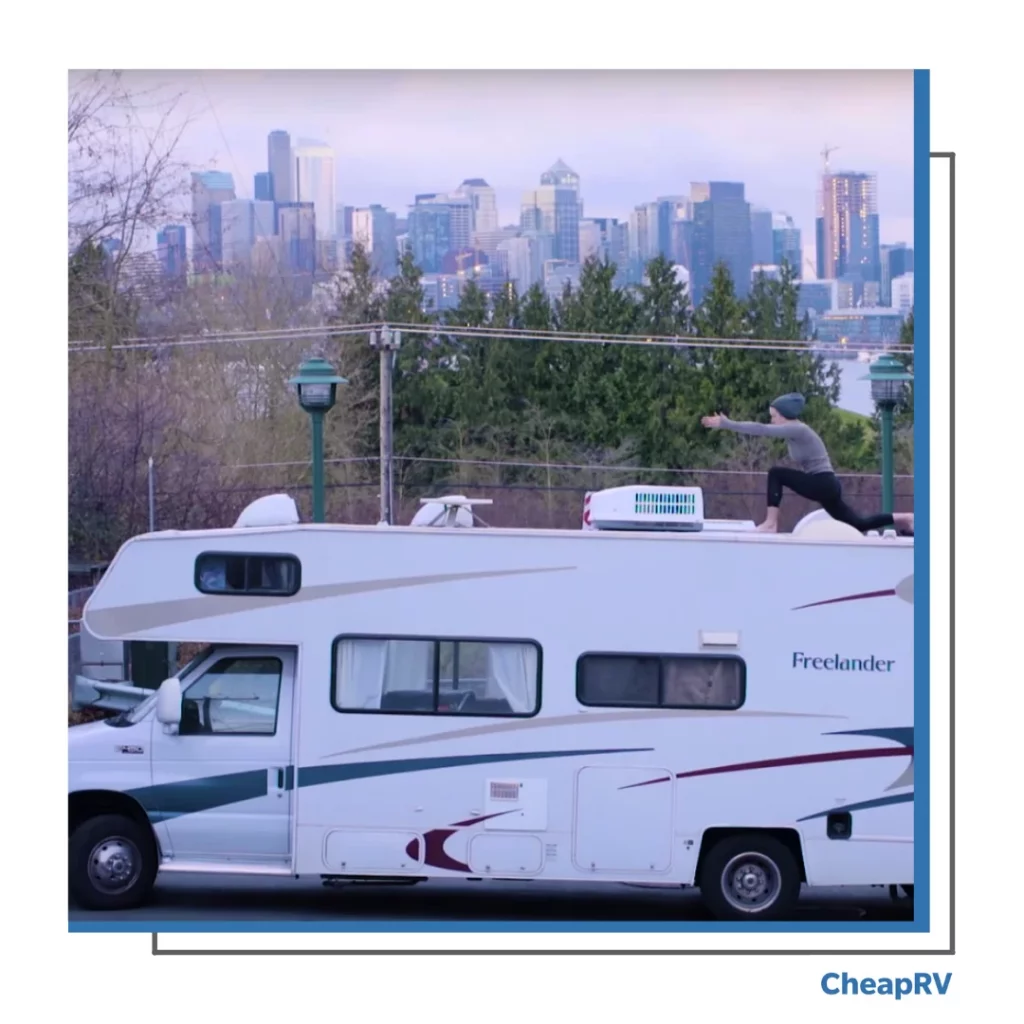 Washington State Parks for RV Trailer Rental, Seattle
1. Washington State Parks
Washington is known for its natural beauty, so it's no surprise that the state boasts many state parks. These parks offer a variety of opportunities to enjoy the great outdoors, including hiking trails and camping. So if you're looking for a weekend getaway or an extended stay in the Pacific Northwest, consider the option to rent an RV in Seattle and visit one of the many state parks nearby.
2. Fort Worden State Park
Fort Worden features historic buildings dating back to World War II and a lighthouse which you can climb up to see a fantastic view of Puget Sound. The park also has beaches where you can swim, go kayaking, or paddle boarding.
3. Lake Chelan State Park
This park was established in 1931, making it one of the oldest state parks in Washington. It's located on the eastern shore of Lake Chelan and is known for its scenic views and nearby hiking trails.
Seattle Campgrounds for RV Van Rental, Seattle
1. Denny Creek Campground
The Denny Creek Campground is located in Denny Creek Park and features tent and RV camping. This small, family-friendly campground offers easy access to the beach and a playground and is an excellent place for those seeking an affordable camping experience in Seattle.
2. Cougar Rock Campground
Located at an elevation of 2,500 feet, Cougar Rock offers spectacular views of Mount Rainier and surrounding mountains. This small campground has 23 sites and only closes when snow begins falling in late fall or early winter.
3. Colonial Creek South Campground
Colonial Creek South is another large campground that offers plenty of space for RV camping enthusiasts. It's located on the shores of Lake Washington near Tacoma and offers easy access to Lake Washington Park and many other outdoor activities like hiking, biking, and boating.
Things To Do While RVing in Seattle, Washington
In addition to all its natural beauty, Seattle also has several other destinations and attractions that make it a great place to visit on vacation. Here are some of our favorites: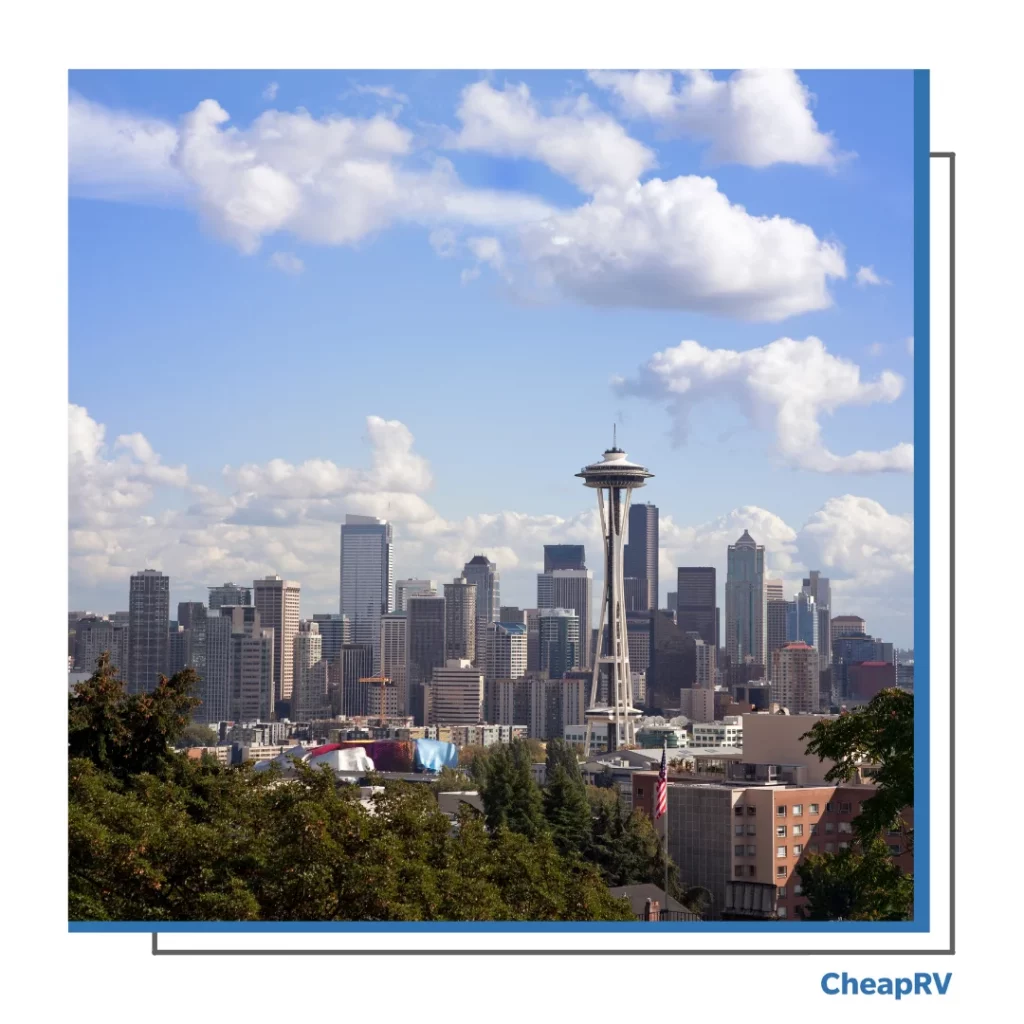 Popular Destinations for Seattle, RV Rental
The Pike Place historical market is home to more than 100 shops selling produce, meat, seafood, and more from local farmers and fishermen. Visitors can also find restaurants serving local cuisine throughout the market.
There's also the Seattle Center, a multi-use complex including the Space Needle observation tower and Key Arena (where basketball games are played). It also features the Queen Anne Hill gardens and several other attractions such as Chihuly Garden & Glass at the Space Needle or EMP Museum at Seattle Center.
Seattle's Safeco Field is a unique visitor destination and is home to the Mariners baseball team, but it's also one of the best places for an afternoon with friends or family. There are plenty of restaurants and shops in the stadium and plenty to see on game day.
Top Attractions and Activities for RV Rental, Seattle
Located near the Space Needle in downtown Seattle, Chihuly Garden & Glass showcases the work of Dale Chihuly's towering glass sculptures that change colors throughout the day; at night, they're lit up with colorful lights that make them look even more impressive.
Alki Beach is also one of Seattle's hidden gems that most people don't know about. It's a great place to hang out during any season because it overlooks Puget Sound and has great views of Mount Rainier in the distance if you want something fun to do.
The EMP museum offers exhibits on music, film, and pop culture from around the world. In addition, the museum features interactive exhibits, multimedia presentations, and performances throughout the year that are sure to delight visitors of all ages. You can also visit the Science Fiction Museum next door for more sci-fi fun.
RV Dump Stations in Seattle, Washington
When renting an RV in Seattle, make sure you follow local dumping laws.
If you need a place to dump your tanks, here are some options for RVers in Seattle:
1. Shell Station, Bellevue
The station is open 24 hours a day, but you can only access the dump station from the northbound lanes. You can also call ahead if you want to make sure there is room for you to use their dump station before arriving.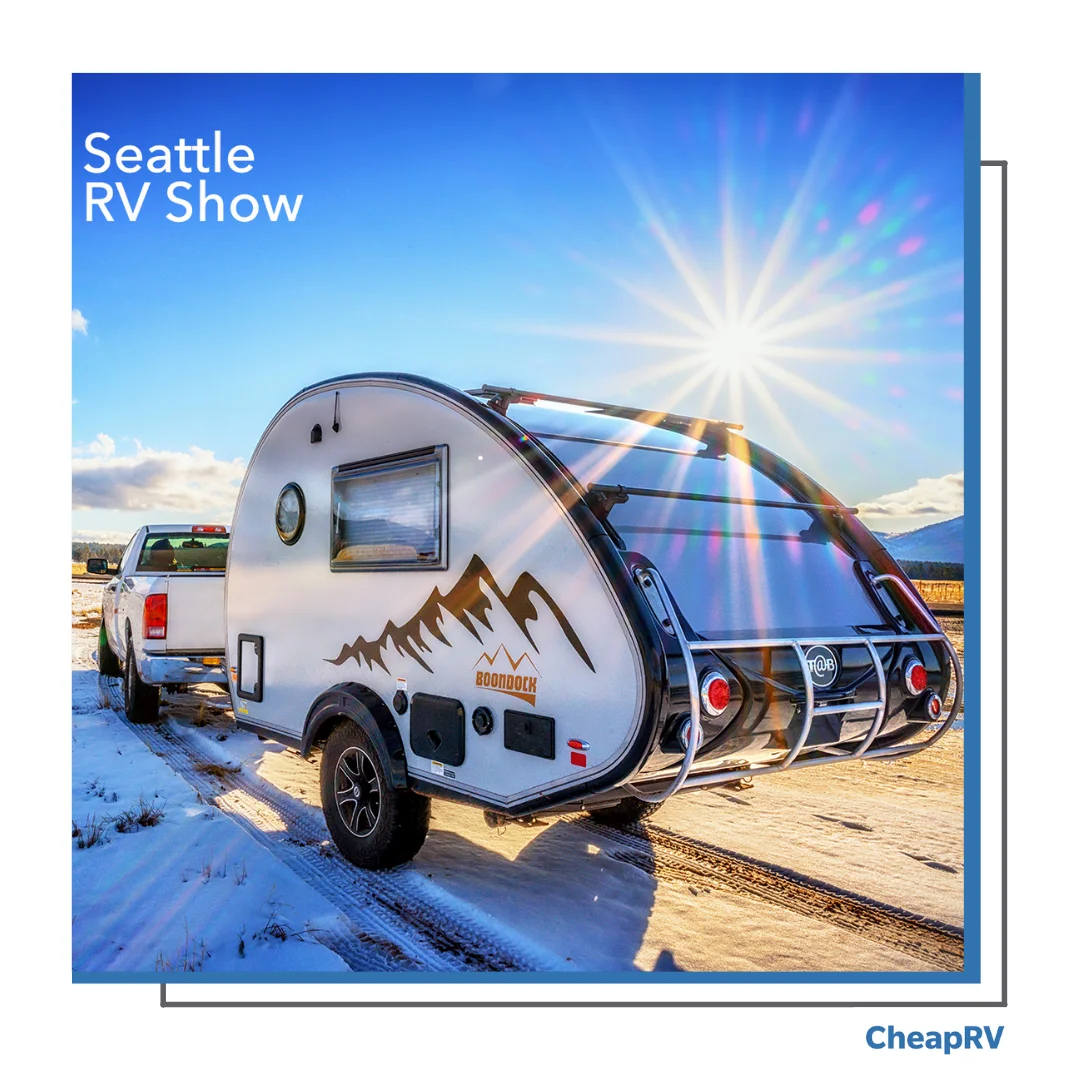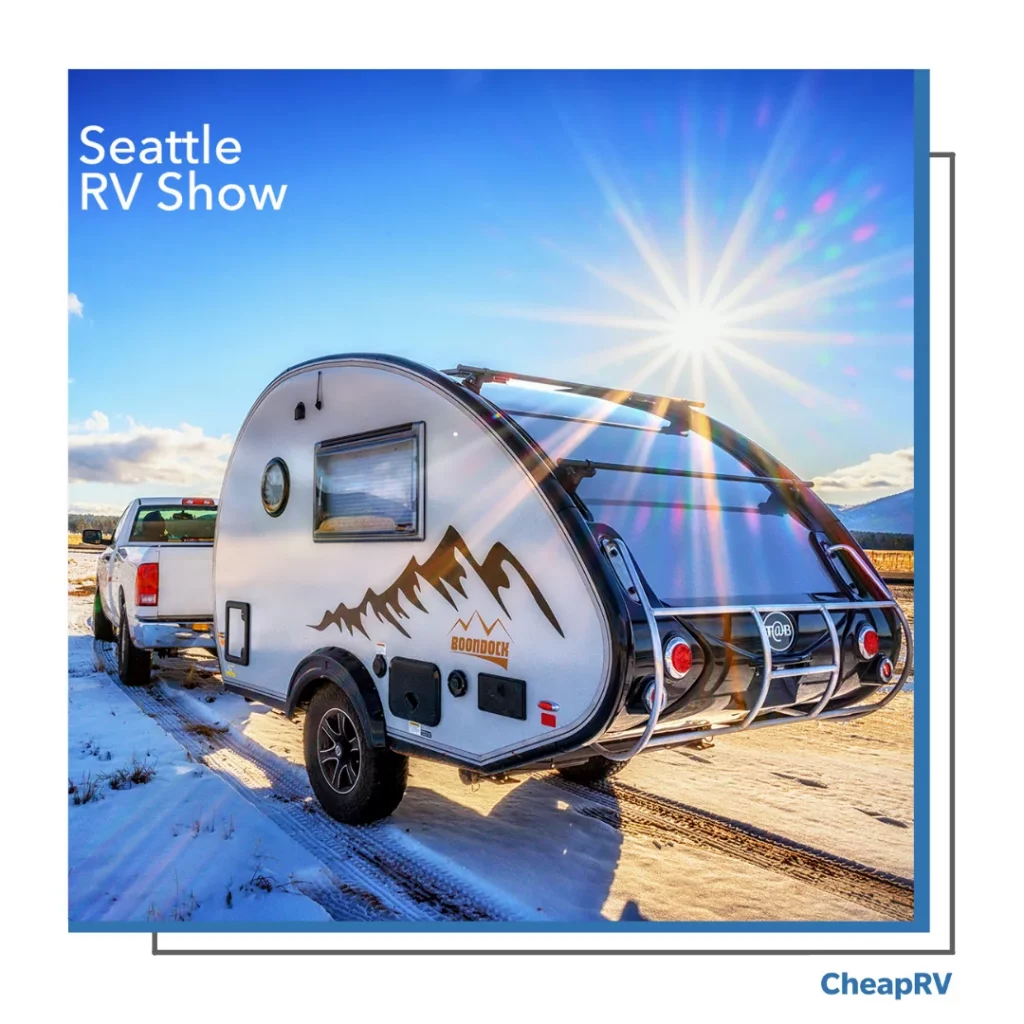 2. Lake Pleasant RV Park, Bothell
This park offers full hookups with 50/30/20 amp service, water/sewer, WiFi access, and cable TV at each site. The dump station is located on the south end of lot H closest to site 41.
3. Carnation Storage Center, Carnation
This storage center offers two levels of covered storage space with drive-up access on both floors and RV parking spaces that include water, electricity, and sewer hookups.
RV Storage Seattle, Washington
Here are some of the best RV storage locations in Seattle:
1. Ferguson Terminal
The Ferguson Terminal is a full-service RV storage facility at 9th Avenue in the northwest. It offers both indoor and outdoor parking options. All spaces feature concrete pads with water and electric hookups, so you'll have everything you need to store your Seattle RV rental here.
2. Interbay Self Storage
Located at West Armory way, Interbay provides outdoor RV storage with concrete pads and full hookups for utilities. It's ideal if you want to keep your vehicle outside all year round.
3. Seattle Outside Storage
This outdoor option features concrete pads with electricity and water hookups for RVs up to 35 feet long. There are also some large spaces available for bigger RV rentals if needed too! You'll find them at 15th Avenue, Northwest Seattle.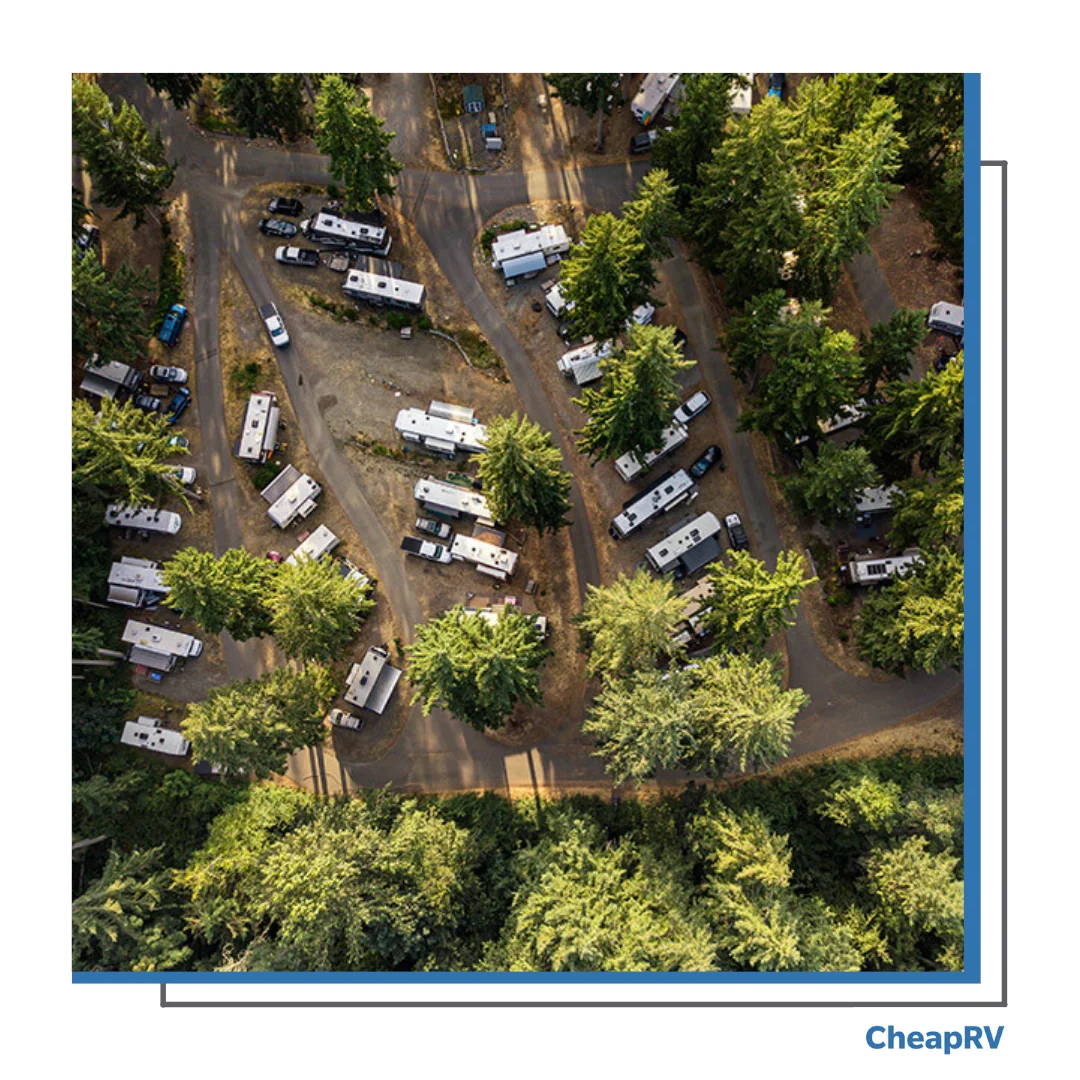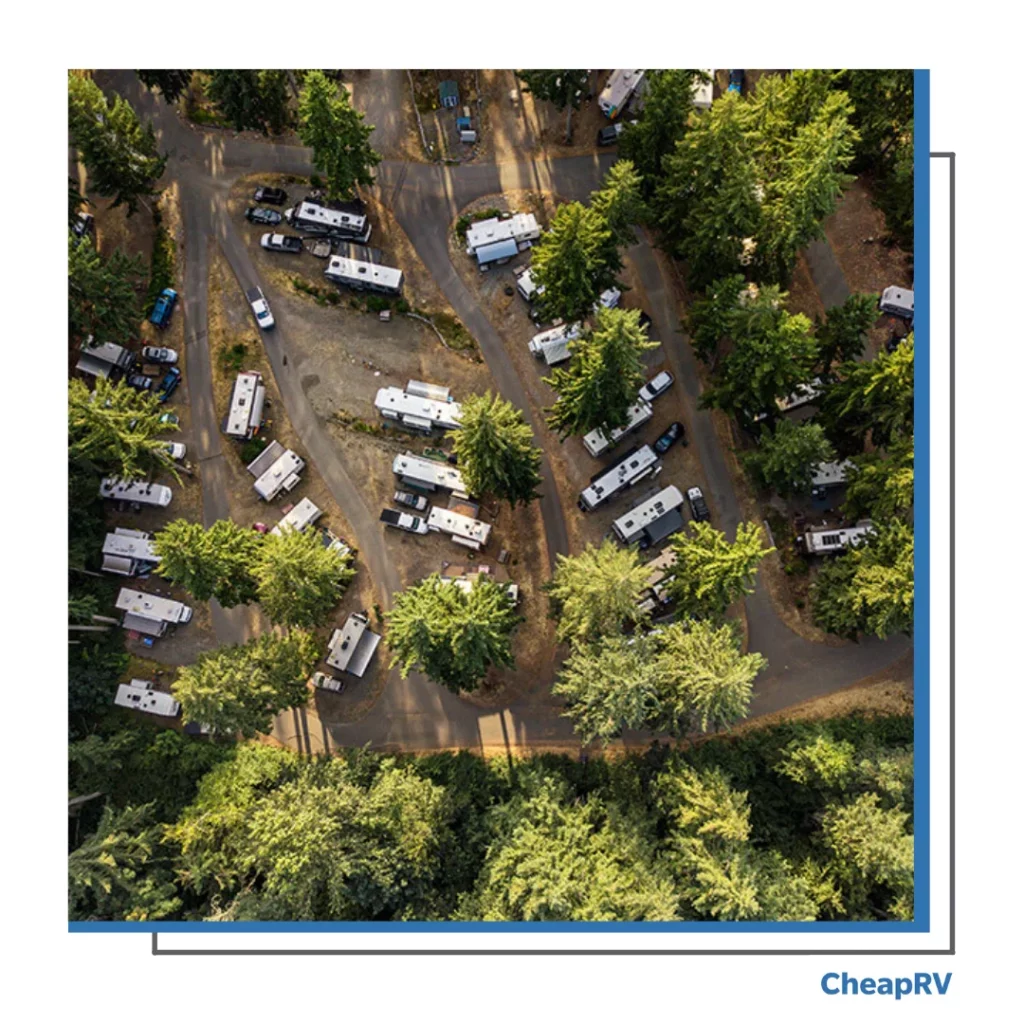 Final Thoughts on Renting an RV in Seattle
With so many opportunities for entertainment and recreation—not to mention all the beautiful nature that surrounds you—it's easy to see why renting an RV in Seattle is a great idea. It's best to get a Seattle RV rental that won't require much gas, at least if you are driving around the city. If you decide to rent an RV in Seattle, consider finding an excellent RV rental at CheapRV, and you'll be all set and on your way.
Ready to Rent an RV in Seattle?
CheapRV offers a variety of RV rentals to match your needs and budget, whether you're looking for a cheap RV rental or a luxury RV rental in Seattle, an RV rental with unlimited mileage, or a Class A, Class B, Class C, or trailer to rent in Seattle.
Check out the large selection of RVs that we have available for RV rentals in Seattle.