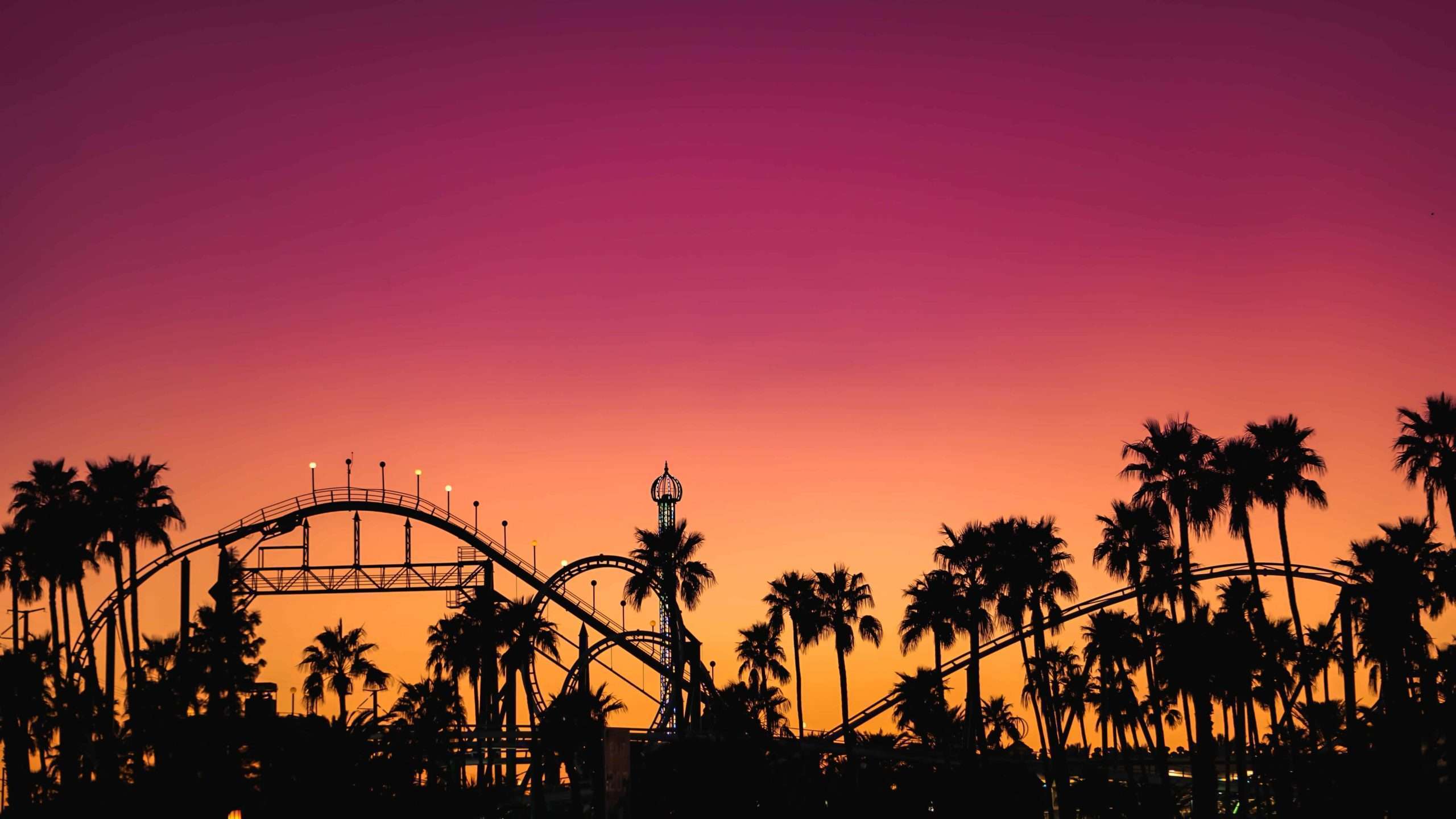 The Essential Guide to Renting an RV in Phoenix, Arizona
How many of you have ever considered renting an RV in Phoenix and taking a road trip through the Southwest?
If you're visiting and planning an RV rental in Phoenix, AZ, as a part of your next vacation experience, this article is for you.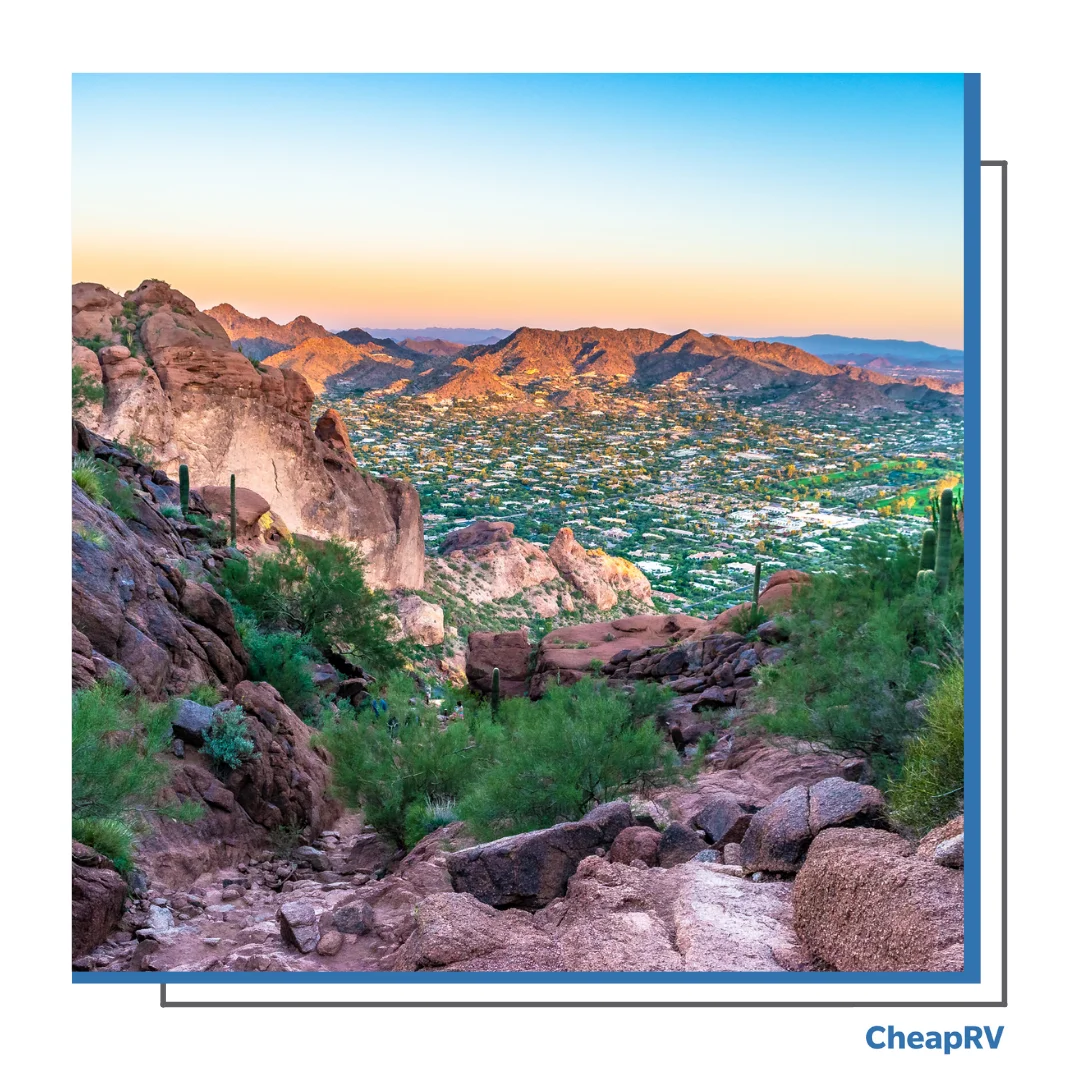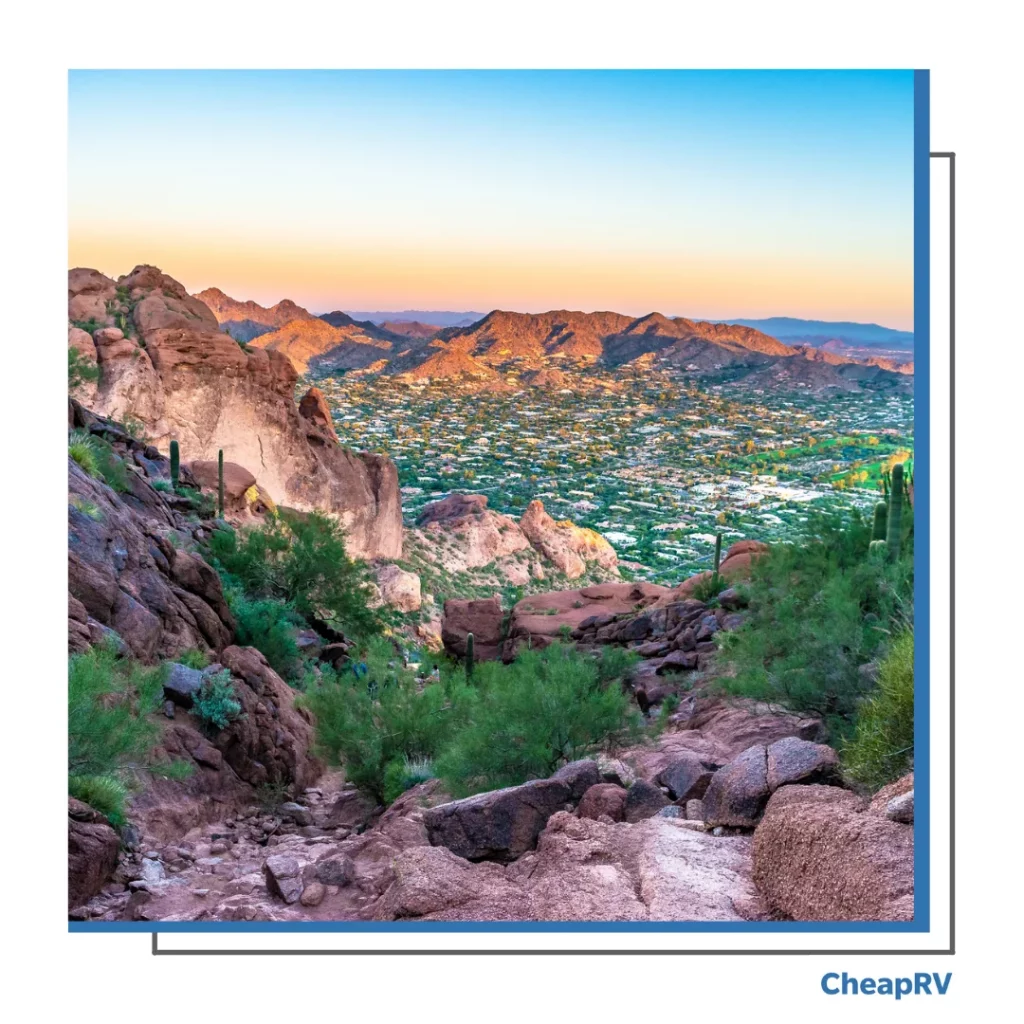 This post will be divided into multiple sections covering everything from the best Phoenix RV rentals and campgrounds in Phoenix and top favorite things to do while at it. We'll also cover where to get the best RV rentals in Phoenix and storage options for your trip, along with everything else you'll need before you rent an RV in Phoenix and start planning for your trip.
If you are wondering where to find a cheap RV rental? The team at CheapRV has you covered.
Best Campgrounds for RV Rentals in Phoenix
If you're looking to camp in the desert, Arizona has plenty of options. There are more than 400 state parks and national parks across the state. Here's a look at some beautiful parks to check out during your stay.
Arizona National Parks
1. Saguaro National Park
This national park has plenty of camping options for Phoenix, Arizona RV rentals, including natural sites and more developed campgrounds. Saguaro National Park is located near the City of Tucson, Arizona, and offers an opportunity to experience the desert landscape.
2. Petrified Forest National Park
Petrified Forest National Park features several campgrounds to choose from if you're planning a Phoenix RV rental for your trip. The park's main attraction is the Painted Desert, which contains more than 3,000 petrified logs and trees formed by volcanic activity millions of years ago.
3. Grand Canyon National Park
Grand Canyon National Park offers ample camping opportunities for those looking for a unique camping experience in the desert landscape of Arizona. From rustic campsites to fully-furnished cabins, there's something for everyone at this popular destination!
Arizona State Parks
If you're looking for something different than what you can find in a national park, then Arizona State Parks might be your best option for an RV camping trip — and there are 31 of them!
Many of the parks offer primitive campsites with hookups, while others feature modern amenities like cable television and showers. In addition, most parks have a variety of activities available year-round, including boating and hiking trails, so there are plenty of things to do with your RV rental in Phoenix.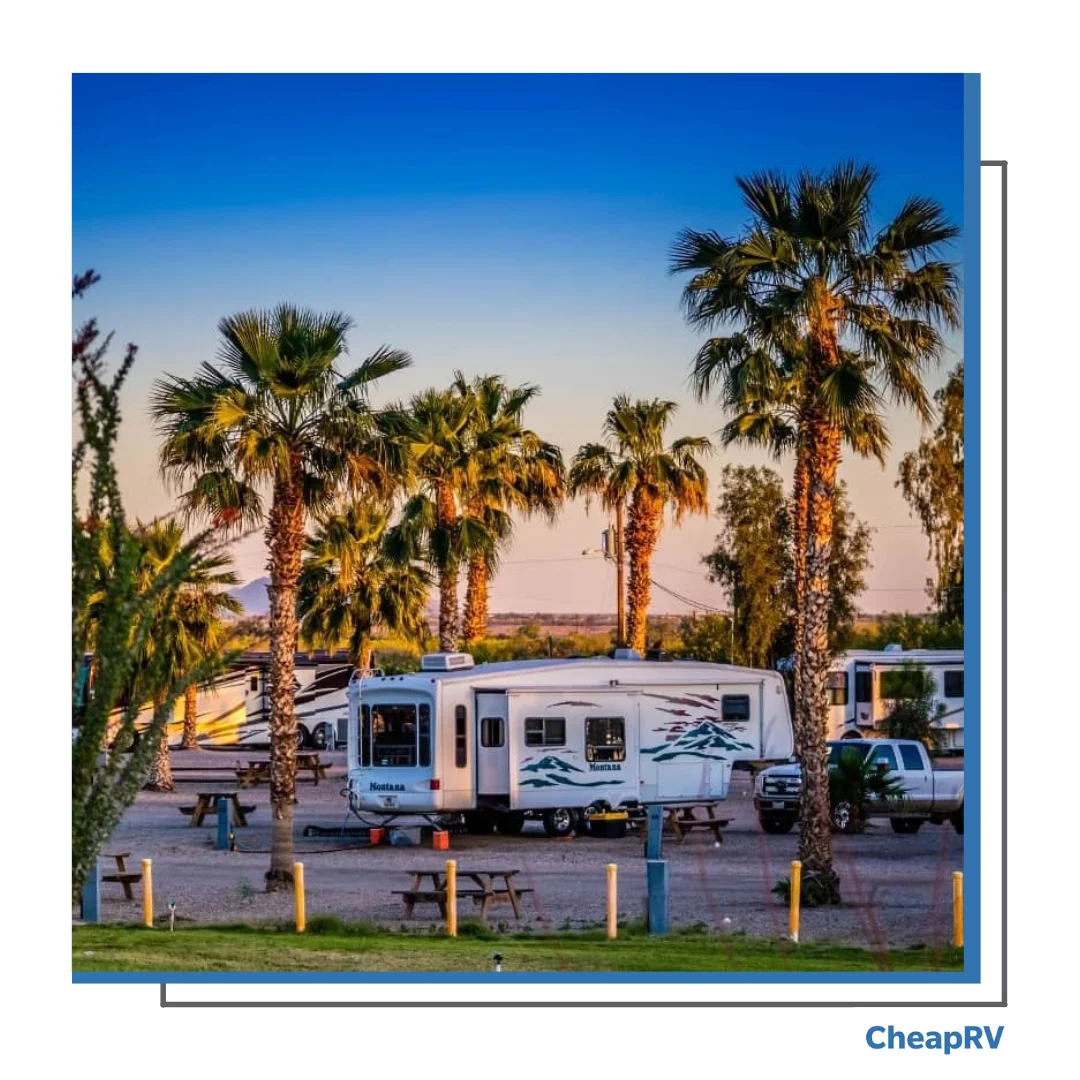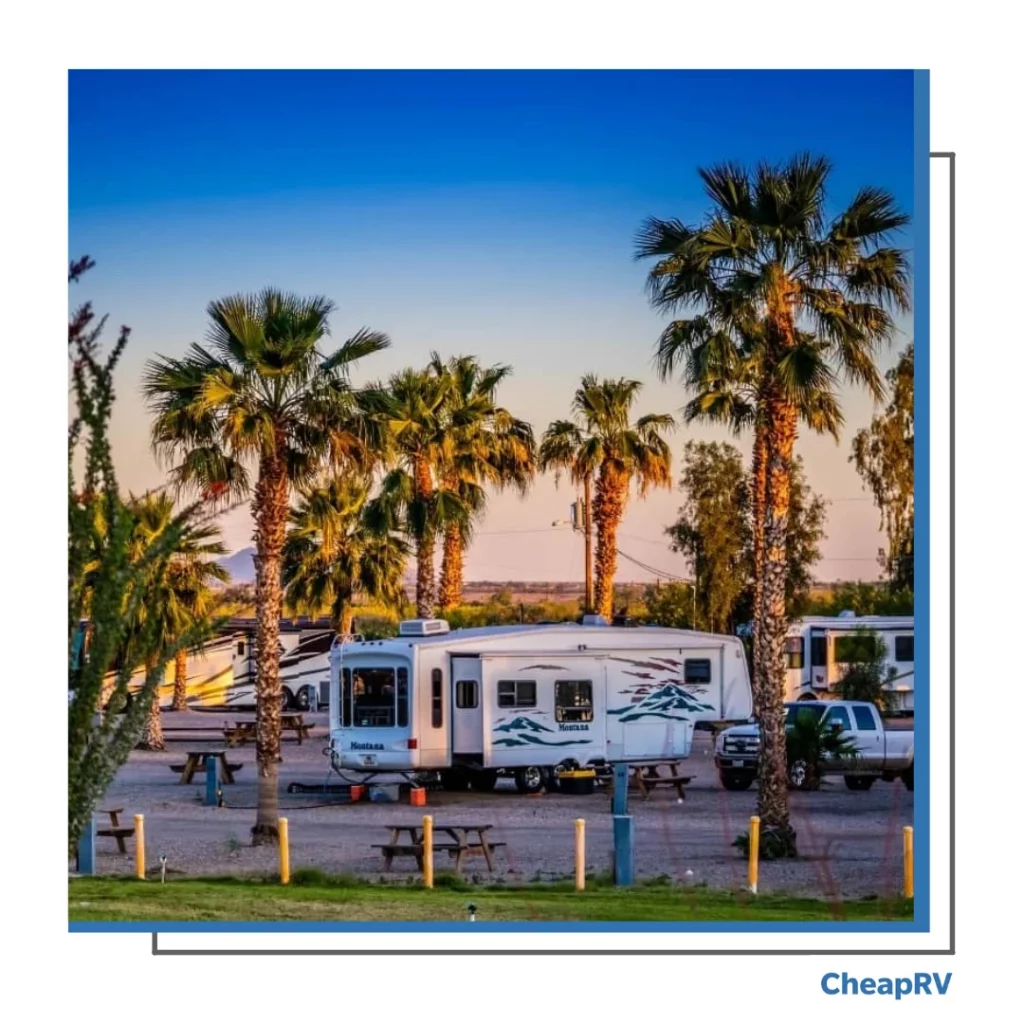 The Catalina State Park in Tucson, for example, has several campgrounds with full hookups for RVs that have more than one vehicle. These locations offer some of the best views with nothing but deserts!
Phoenix RV Campgrounds
There are plenty of campgrounds in Phoenix, but you can't go wrong with any of them. Phoenix has plenty of options if you're looking for a place to stay. Here are some great campgrounds in Phoenix that you can enjoy during your next stay.
1. Usery Mountain County Park Campground
With over 3,000 acres, this is the largest park in Phoenix. The campgrounds are open from April to October and offer options for tent camping or RV camping. Cabins are available for rent, and various cabins are available for day use. In addition, the park features hiking trails and a mountain bike trail.
2. Cave Creek Regional Park
Located in the heart of Phoenix, this park is home to 25 miles of trails that include some challenging climbs. The park offers a variety of camping options, including full hookups and primitive camping, along with cabins available for rent year-round.
Things to do while you're Renting an RV in Phoenix, Arizona
If you decide to rent an RV in Phoenix and are looking for things to do while RVing in Phoenix, here are some of the most popular destinations and activities.
Popular Destinations for Phoenix, AZ. RV Rentals
The City of Phoenix, Arizona, is a popular destination for travelers who want to see the "Grand Canyon of the East." In addition, the city is home to numerous parks, including one of the most extensive urban parklands in the country.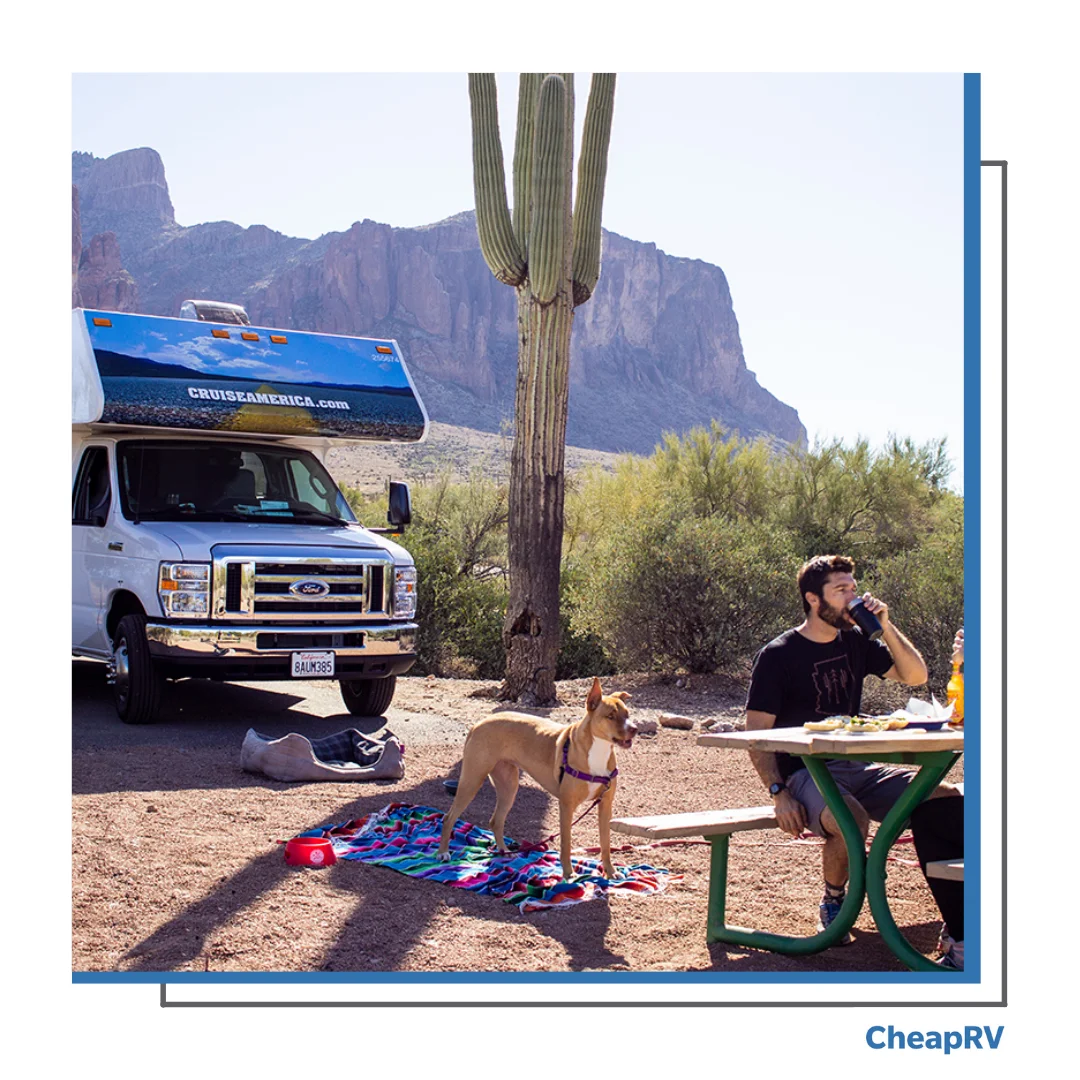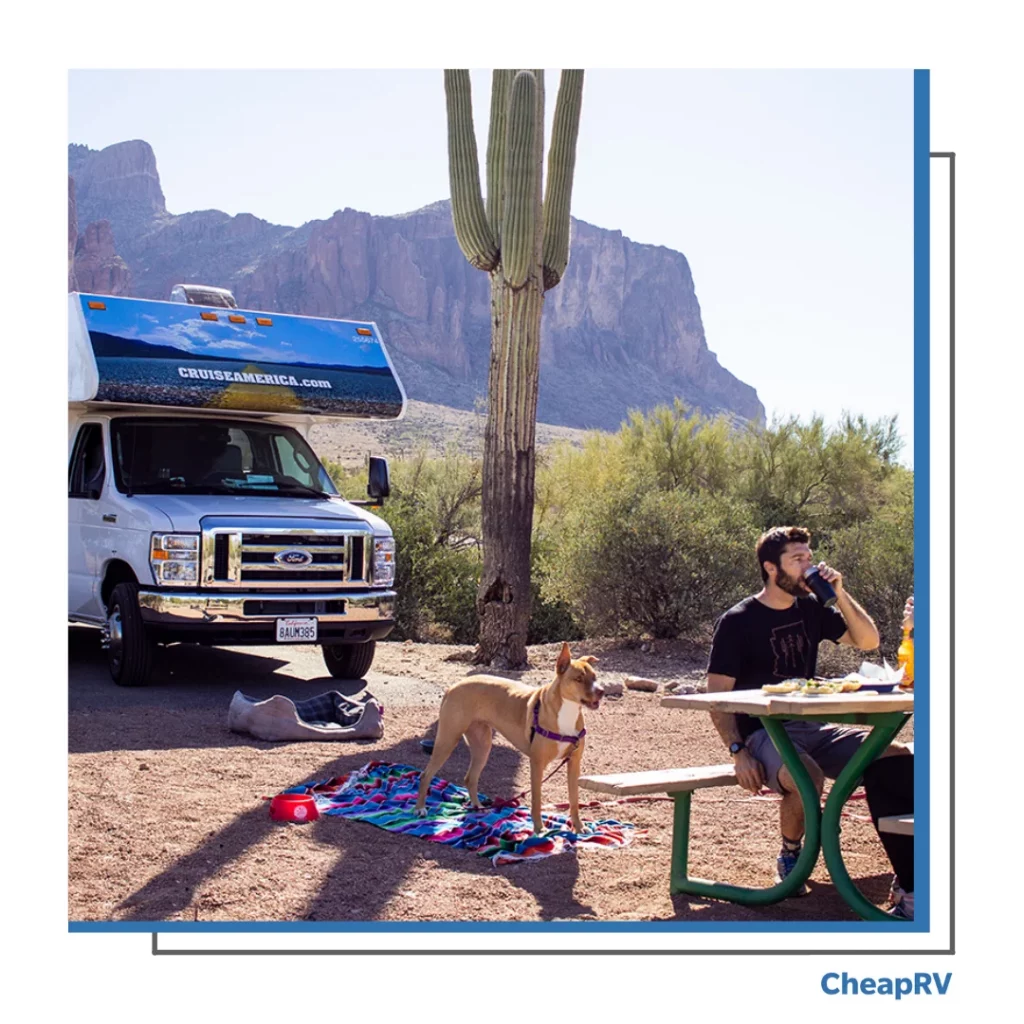 The McDowell Sonoran Preserve offers excellent hiking trails and beautiful scenery. More than 2 million people visit this preserve every year.
The city also has many cultural attractions, including the Heard Museum and Phoenix Art Museum. In addition, you can learn about the history of Arizona at Heritage Square or enjoy live music at any clubs and bars throughout downtown Phoenix.
Top Attractions and Activities With RV Rentals in Phoenix
The Phoenix Zoo is one of the top attractions in Arizona, with plenty of animals to see and interact with. If you have kids, this is a great place to go because there are several different options for families with children of all ages.
Another popular attraction in Phoenix is the Heard Museum, which houses some beautiful pieces of art and artifacts from around the world. The museum also hosts an art gallery where local artists display their work, so if you're interested in seeing some contemporary works of art, this would be an excellent place to start looking.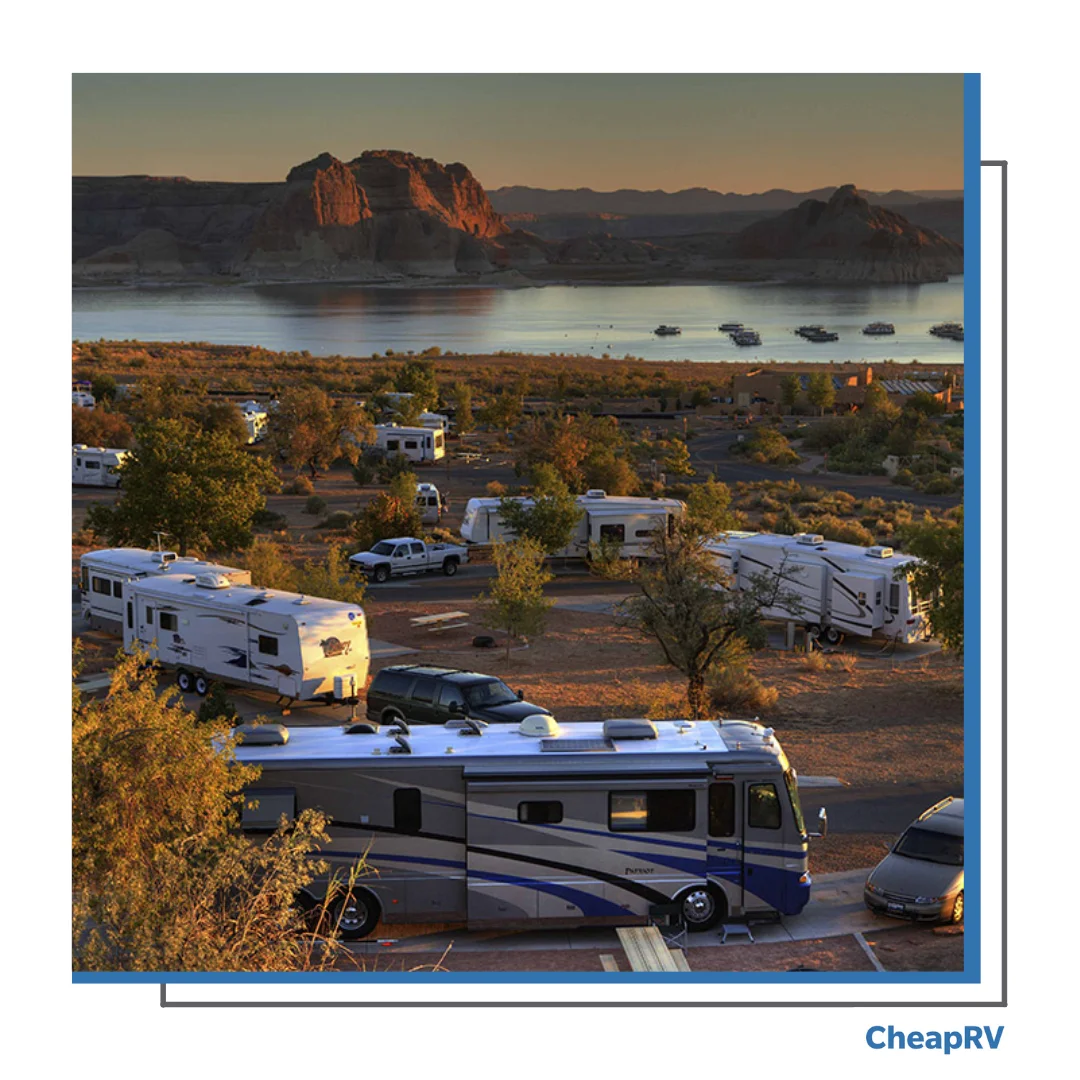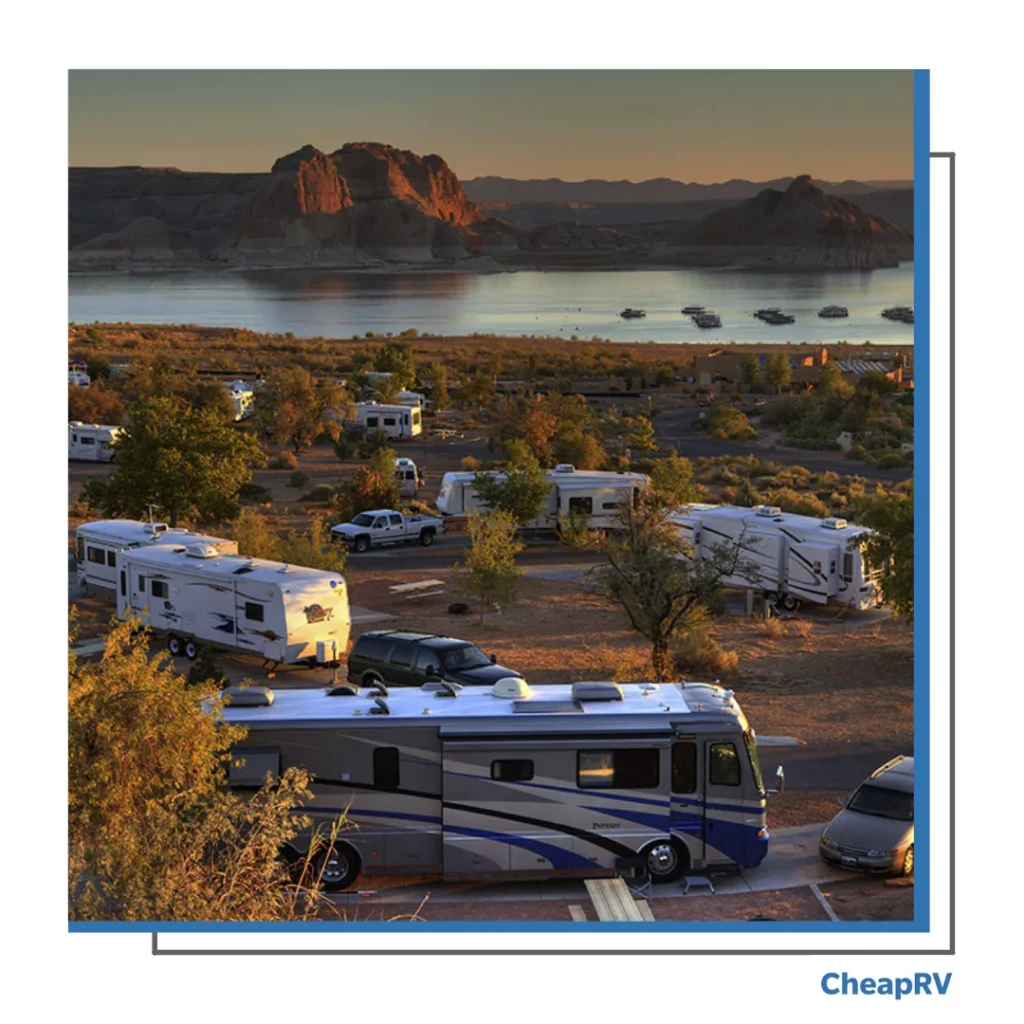 If you're interested in history, visiting Old Town Scottsdale is worth considering. Old Town Scottsdale was founded in 1892 and was once considered one of the finest towns in America for its architecture and style.
Dump Stations for Phoenix RV Rentals By Owner
Depending on your RV type and specific needs, there are several dump stations in Phoenix, Arizona. We found these three to be great options for RVers.
Bell Road RV Center
Bell Road RV Center has become one of the most popular places to stop for RVs and fifth wheels in the past few years. It's located next to I-10 and offers a wide range of services and amenities, including propane supplies and restrooms, so it's a great option if you're looking for a little more than a waste dump facility.
Pioneer RV Resort
Pioneer RV Resort is another popular place for RVers in Phoenix because it has everything they need — although it's not as convenient as other options on this list (it's about 20 minutes from downtown). Nevertheless, it's excellent for RVers spending most of their time out of town. In addition, you'll find directions for dumping in the pay box outside the facility.
Deer Valley RV Park
This RV resort is located in Scottsdale, Arizona. They have a dump station on site, which is open 24 hours per day, seven days per week. The dump station is also big-rig friendly and has potable and rinse water available.
RV Storage in Phoenix, Arizona
If you've got a large trailer or motorhome, you'll probably want to find a large lot that can house all the space needed for your vehicle.
If you have read up on RV under storage ideas and still need a bit more space, consider checking out some of these options:
Phoenix Bargain Storage
If you're looking for something cheap and convenient, consider contacting this air-cooled storage option at 4200 North Black Canyon Highway in town. If you need to keep your RV for only a few months, this is an option that's well worth considering.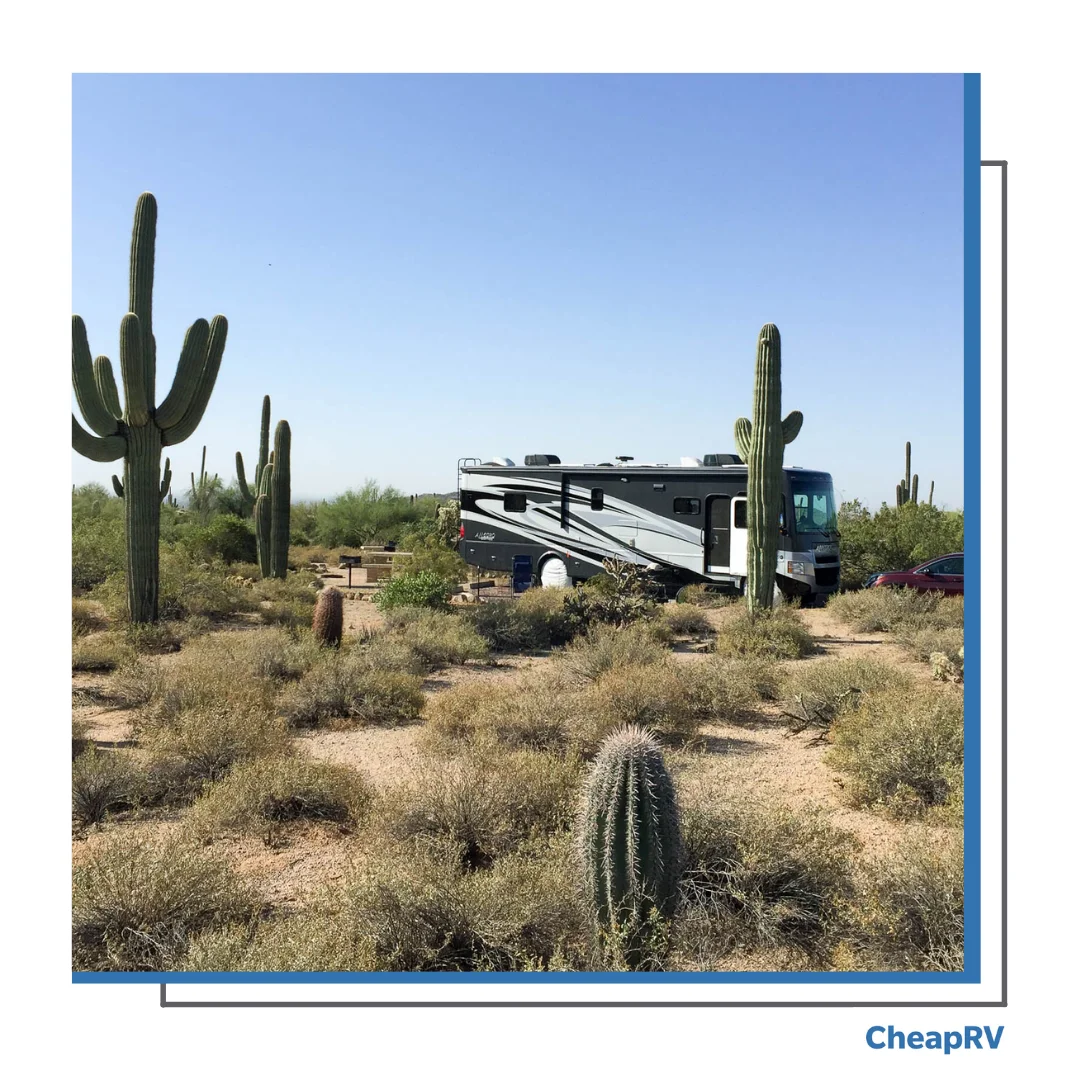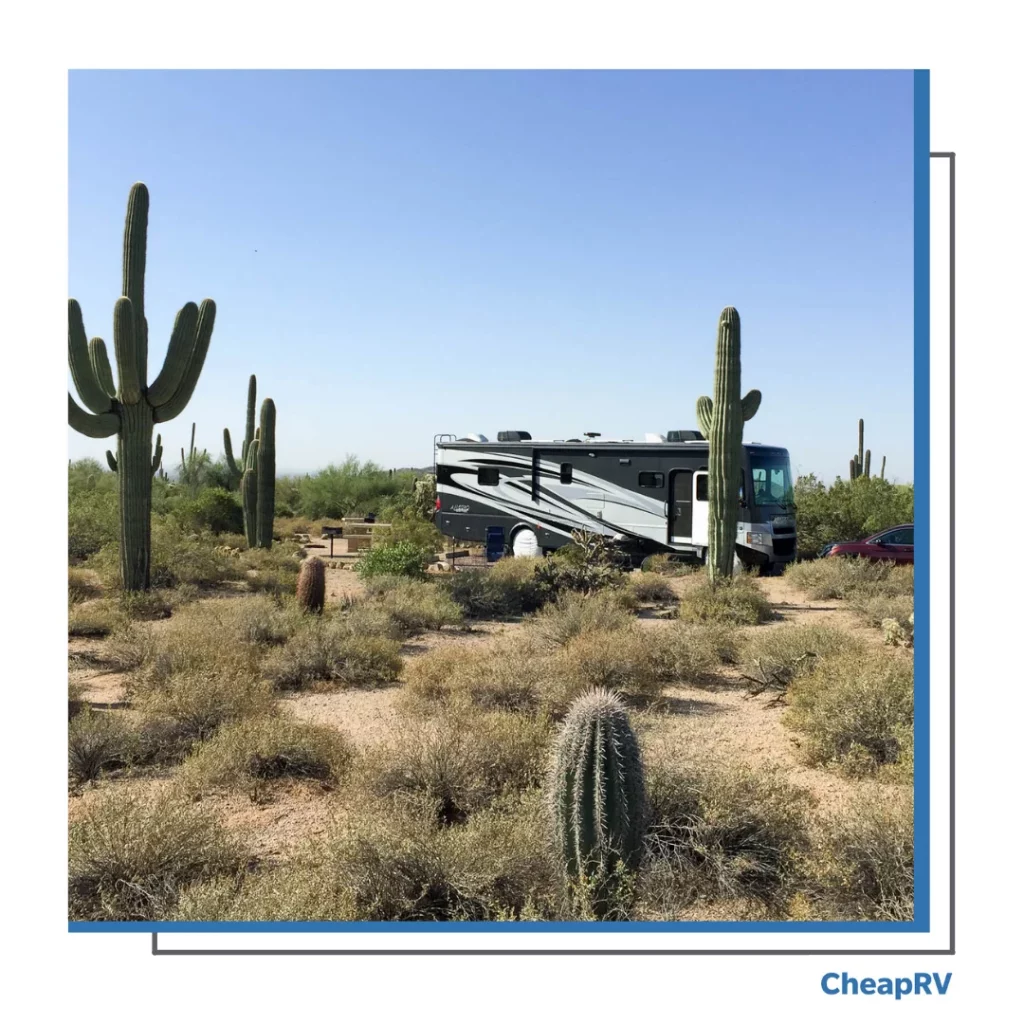 RV Hideaway Storage
This bargain RV storage facility in Phoenix offers convenient and affordable long-term parking for your motorhome or recreational vehicle. Located at 3148 East Mohawk Lane, Arizona, the facility has multiple pricing tiers depending on how much space you need.
Arrowhead RV Storage
The Arrowhead Storage location at 9701 West Peoria Ave, Phoenix, Arizona, is a 24-hour storage facility that offers climate-controlled storage units. This facility has a variety of sizes and features to choose from and on-site resident managers to keep your RV safe and in good shape.
Final Thoughts on Renting an RV in Phoenix
If you're traveling through Phoenix, there's no better way to experience the quiet beauty of the desert landscape than by being out on the open road. And with these tips, you'll be able to rent an RV in Phoenix and navigate this scenic area like a local in no time.
Renting an RV in Las Vegas, Nevada
If you're already visiting Arizona, you should consider visiting the state of Nevada and its crown jewel, Las Vegas. As we all know, hotels in Las Vegas are incredibly expensive, and the overall budget needed for Las Vegas is really high. The solution is RV.
If you're already renting an RV in Las Vegas, you don't need to worry about expensive accommodation or means of transportation. Also, the state of Nevada is not known only for Las Vegas, but also for its 2 national parks – Great Basin National Park and Death Valley National Park.
RV Camping is allowed on both sites. Just imagine enjoying beautiful landscapes and scenery from your RV's sofa with a hot cup of coffee or tea. Furthermore, Nevada offers 24 state parks, forests, and recreation areas open to tourists, ranging from Mount Charleston in the Spring Mountains to Valley of Fire State Park on the edge of Lake Mead. Most of these parks are located less than an hour's drive from Las Vegas, perfect for spending the weekend in nature.
Ready to Rent an RV in Phoenix?
CheapRV has a wide range of RV rentals to meet your needs and budget, whether you're looking for a cheap RV rental or a luxury RV rental in Phoenix, an RV rental with unlimited mileage, or a Class A, Class B, Class C, or trailer to rent in Phoenix.
Check out the best RV rentals in Phoenix.